Best Garlic Press America's Test Kitchen, Consumer Reports Reviews
I love creating free content full of tips for my readers, you. I don't accept paid sponsorships, my opinion is my own, but if you find my recommendations helpful and you end up buying something you like through one of my links, I could earn a commission at no extra cost to you.
Learn more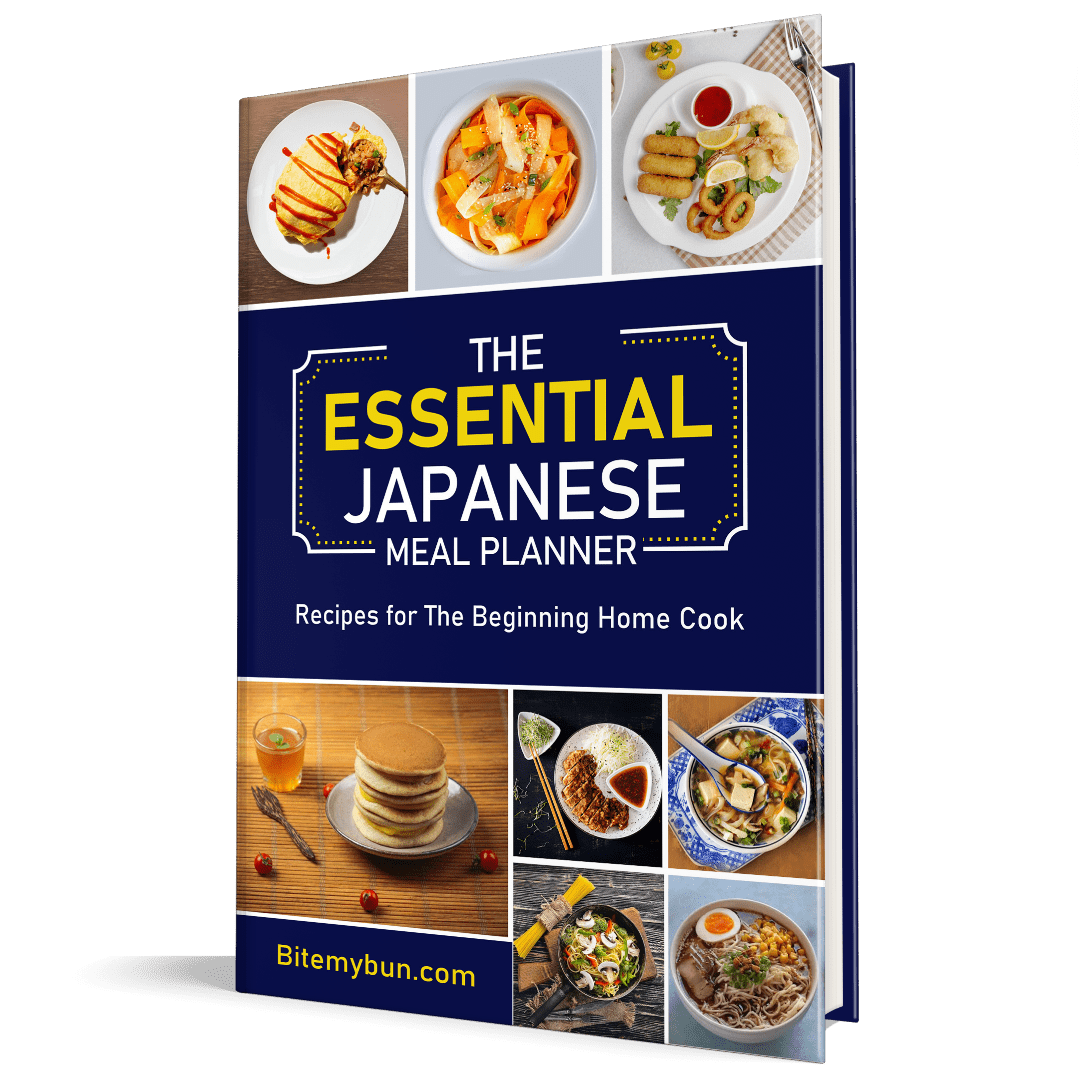 Check out our new cookbook
Bitemybun's family recipes with complete meal planner and recipe guide.
Try it out for free with Kindle Unlimited:
Read for free
If you still hesitate about looking for the best garlic press reviews by America's Test Kitchen & Cook's Illustrated, The Wirecutter, Consumer Reports, and Food & Wine… for your kitchen, STOP THIS THOUGHT and GET ONE NOW.
So, keep reading to find out the most suitable one.
10 Tips to Save a Bundle on Asian Ingredients!
Introducing our brand new FREE PDF guide: "Saving Secrets: Unveiling the Art of Saving Money on Asian Ingredients" It's your first newsletter email, so start saving today! 📚🧧
We'll only use your email address for our newsletter and respect your privacy
Take A Glance at Garlic Press Info
What is a garlic press?
As its name suggests, a garlic press (or a garlic crusher) is a metal handheld tool that lets you crush garlic cloves by forcing them via a grid of small holes.
What is it used for?
Of course, the garlic press is used to mince, press, or crush garlic or even ginger. But, note that not all the garlic presses are strong enough to use with ginger, please check the product descriptions before using.
How to use it?
It's a piece of cake. All you just do is to put a peeled of garlic clove in the tool, swing your arm around, and squeeze. As a result, finely grated and fresh garlic appears from the grid of small holes that is ready to use in cooking.
How to wash it?
Although some complain that cleaning this tool is a challenge, you also simplify it by following my way.
You need to mist the press with cooking spray before using it. Then use a brush to remove garlic residues or poke a toothpick through the holes after pressing. Finally, rinse it with warm water and dry.
Reviews of the Best Garlic Press on the Market
Kuhn Rikon Epicurean Garlic Press, Stainless Steel – America's Test Kitchen & Cook's Illustrated
My first suggestion belongs to the Kuhn Rikon Epicurean garlic press – one of the famous brand names in the cooking world.
One of the most outstanding features is that this tool is constructed from stainless steel. So, you are guaranteed to get a strong and durable press for years and years.
In terms of performance, it boasts a cleverly designed lever that makes squeezing easier. And this one is as strong as a bear claw as well. In seconds, each clove of garlic will be turned into a fine mash.
Just note that this garlic press only crushes one clove of garlic at a time. This might be challenging if you are going to work with many garlic cloves. But don't worry too much because the process is simple and smooth so that this is not a BIG issue.
Overall, the Kuhn Rikon Epicurean is the gold standard for what a garlic press should be. Check prices and availability here
ORBLUE Garlic Press [Premium], Stainless Steel Mincer, Crusher & Peeler Set – Runner-up
At first sight, the ORBLUE Propresser is similar to the Kuhn Rikon Epicurean.
Both have a traditional style and are made from sturdy stainless steel. That means it will be durable and last for years as well as never weakening at your joints. Also, crushing garlic is a piece of cake thanks to an ergonomic design and smooth lever mechanism.
As a plus, this garlic press features a large press chamber so that you can put more garlic inside, allowing you to focus on cooking rather than spending much time on preparation. It even comes with a silicone garlic rubber to help peel garlic easily anytime you want.
Ever so wonderfully, this product is twice as cheap as the one above. Hence, you can invest in it without considering it.
However, I found some reports that garlic cloves sometimes get stuck in the corner if you put too much inside the chamber. And this made cleaning a bit difficult. Check the latest prices here
Rosle Stainless Steel Mincing Garlic Press, Premium: Food & Wine
Continue looking at the Rosle 12896 – another best garlic press to your modern kitchen!
To be honest, I really like this garlic press because I don't have to peel the garlic cloves before pressing them into small chunks like the other products. And this is all owing to the distinct mechanism that the producer added right inside the glossy metal cover of the tool.
Of course, squeezing is not tricky thanks to its weighted handles. All you just do is to lightly press the handles together and then the cloves of garlic will be perfectly crushed.
Want some more good news? Not only does this crush garlic like crackers but it also handles unpeeled ginger or mincing like a breeze thanks to offsetting and cone-shaped holes of the press.
One more terrific point is that this tool is always within reach because its innovative design allows it not only to stand on its head but also lie on a flat surface. Besides, it features a black ring to lock and prevent it from opening when not in use, offering compact storage.
The only issue is that the Rosle 12896 garlic press has a high price tag as compared to the others, but it guarantees your complete satisfaction after all. Check prices here
Alpha Grillers Garlic Press – Best Bang for the Buck: BUSINESS INSIDER
Believe me, the Alpha Grillers garlic press really serves you well despite its lower price than the ORBLUE Propresser above.
It boasts a heavy-duty build and an ergonomic design that allows you to peel and mince both garlic and ginger effectively. Thanks to solid construction and a lifetime warranty, you are guaranteed its durability, so you never think about repairing or replacing it for years.
Also, it is designed with large handles, making it easier and simpler to use without putting in an effort. Since you don't have to press with much force, it's ideal for those with small hands or have weak hands.
Just remember that not all the garlic clove is totally pressed (about 20% might stay inside after using) if you put too much or the clove is too long. But don't worry because you easily clean the press by placing it under running water and rubbing with a cleaning brush.
In sum, the Alpha Grillers paid attention to each detail and even the packaging, so your invested money wouldn't go to waste for sure. Check prices here
OXO Good Grips Soft-Handled Garlic Press – Best Comfort-Grip
Since our hands are often oily or wet from cooking, using the garlic press might be a bit tricky and slow.
If this is your big concern, choosing the OXO 11107400 will be a good pick because this garlic press is equipped with soft, silicone grips on the handles. That means it never slips out of your grasp as well as cushioning your hands comfortably.
Besides, it has a large chamber that can hold and press several garlic cloves at a time. Its efficient hole pattern is a BIG PLUS that allows more garlic to be pressed out, so waste is minimized.
However, the red rubberized cleaning brush that is advertised for pushing out any excess garlic does not really work as well as they claim it to. I found some complaints that this built-in feature didn't clean the garlic out well. Hence, I suggest you should put the press under the running water and then into the dishwasher for thorough cleaning.
Generally speaking, the simple and functional design paired with the non-slip handles earn the OXO garlic press high marks. Check the latest prices here
Vantic Garlic Press – Best Rocker Design
Unlike other garlic presses in this collection, the Vantic GP-001 is uniquely designed with an arc shape that permits you to push down on a clove of garlic and then rock back and forth to crush it through.
With a large silicone handle, you are guaranteed to have more space to get a good and comfortable grip. Hence, don't be afraid of slipping while crushing your garlic, just slip your hand through the loop and hold it tightly.
This tool also has a high-quality silicone peeler to remove all the garlic skin and a small scraper to collect the minced garlic. And for the low price of this set, these tools are truly a welcomed bonus.
Cleaning the Vantic GP-001 is quick and easy by running it under the faucet or simply placing it straight in the dishwasher without worrying about residues. However, since it needs to be used onto a surface or a cutting board, you have more things to tidy up.
On the flipside, note that this model is not as sharp as expected. That means you need to give more effort to crush the garlic cloves, and this might be a problem for those with restricted mobility in their hands. Check the latest prices here
JACHI Garlic Press – Amazon'sChoice for "garlic mincer chopper"
Just pay the same amount of money like the Alpha Grillers and then you can get a light yet strong garlic press from JACHI.
All thanks to the premium zinc alloy, which combines two excellent properties to offer you a highly functional and well-weighted kitchen utensil. In addition, being a tool of premium quality, this garlic press will save you from all the worry about rust or deterioration in quality over time.
Another feature worth mentioning is, without a doubt, the smooth surface of this professional press, which is rather useful as it doesn't hold onto garlic bits after pressing, giving you better access to clean it up.
As a plus, the JACHI garlic press has an ergonomic handle that is covered with non-slip silicone rubber for better leverage. However, it requires a lot of strength to crush the garlic due to its narrow gap between the handles. So, if you have arthritis, using this tool will be a bit tough.
In brief, this low-cost model is still a good pick if you have a tight budget yet want to get the comfort a garlic press can give. Ever so wonderfully, you can receive full money back or a free replacement within 30 days from the receipt for anything wrong. Check the latest prices here
Kitchen Innovations Garlic-A-Peel Garlic Press, Crusher, Cutter, Mincer – Most Efficient
If you prefer something with a unique design like the Vantic GP-001, try to look at the Kitchen Innovations garlic press.
It is a small, square tool that works by putting your garlic under its lid and pushing it down through a stainless-steel grid. Then the minced garlic will be gathered in a removable plastic chamber below, waiting to be used at any second.
Also, if you happen to use a lot of garlic in one go, this little kitchen tool is all you ever want as its chamber can hold 5 or 6 chopped cloves. That means you can quickly press one after one without cleaning the press in between and then get all the final products in one place.
Another interesting thing is that this product comes with interchangeable slicing and dicing blades that allow you to have garlic in any shape you want like longer slivers or small chunks. Of course, it effectively uses the whole garlic clove and leaves little pulp behind.
The big issue is that the Kitchen Innovations has many removable parts, making cleaning more complex because you have to take out and hand-wash each part for the best result instead of putting all in the dishwasher.
However, if you don't mind the extra cleaning steps, this is a good and effective garlic press for your kitchen. Check availability here
Garlic Press buying guide
Before jumping into the garlic press you want most, do not miss the following things below. Read them carefully to ensure you invest your money in the right device.
Ease of use
Most contemporary garlic presses are designed to crush the garlic easily without requiring extra pressure. Additionally, they are simple to clean and maintain. Just it should be noted to read the manufacturer's manual before using it.
Ease of cleaning
Removing small pieces of minced garlic after using might be tricky. Hence, it's best to choose the one that is suitable for quick rinsing under the faucet as well as dishwasher safe.
Ah, don't forget to consult how to wash the garlic press (I mentioned above) to ensure a thorough cleanup.
Size
The large chamber allows you to squeeze several garlic cloves, so the task will be done quickly and cleanup will be minimized as well. But you should make sure the garlic press is easy to store. If it's too big to fit in the kitchen drawer, the handles should come with hanging loops.
Durability
The garlic press is made to be used constantly, so look out for strong and durable materials such as stainless steel or cast zinc.
In case the press is made of other metals, it is still durable as long as you don't misuse it like trying to press too much garlic cloves at once or using more pressure.
After all Others, The Garlic Press You Want Is…
To be honest, all the devices above are worth the purchase. As long as you know what you need and then you easily pick the best garlic press to satisfy your demand.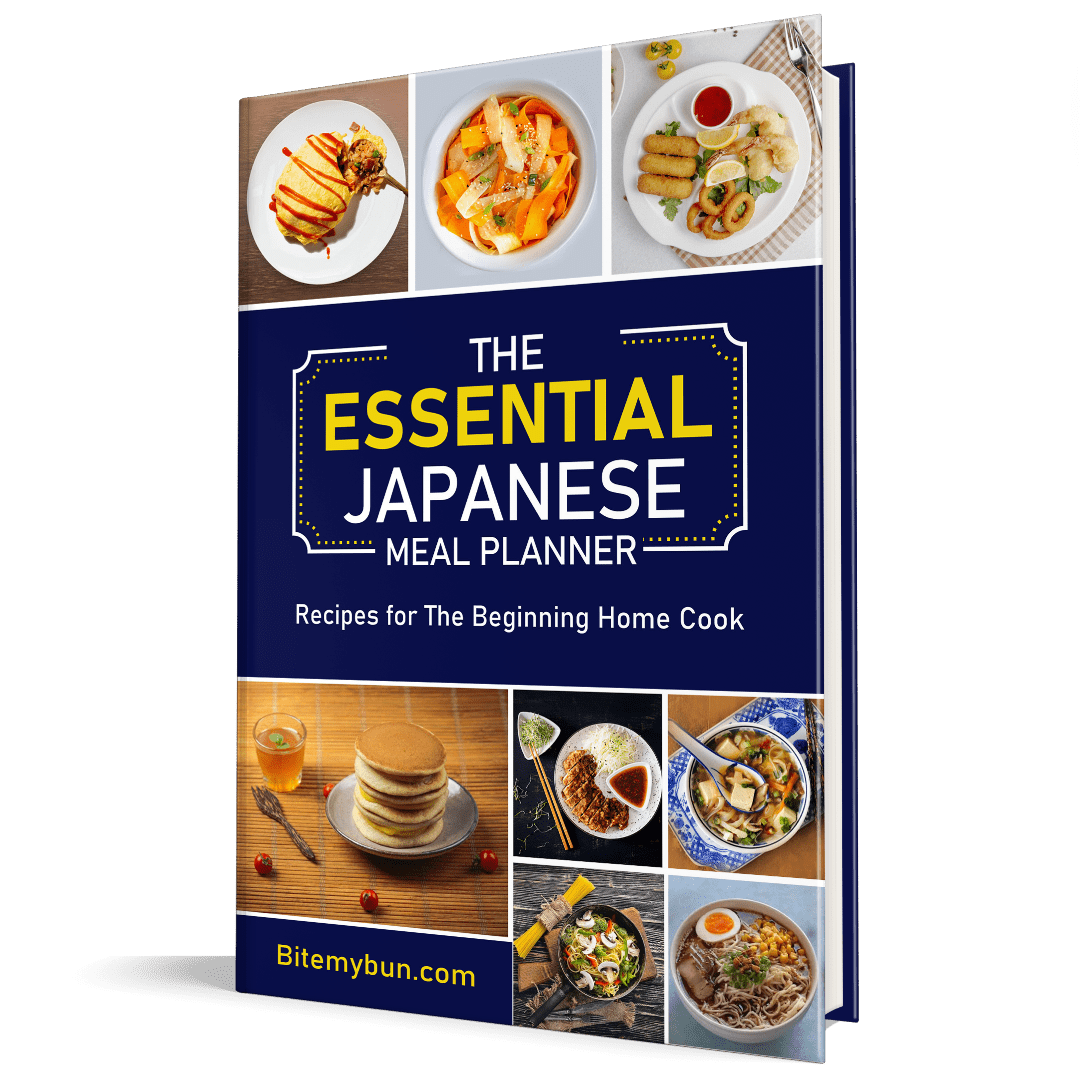 Check out our new cookbook
Bitemybun's family recipes with complete meal planner and recipe guide.
Try it out for free with Kindle Unlimited:
Read for free
Joost Nusselder, the founder of Bite My Bun is a content marketer, dad and loves trying out new food with Japanese food at the heart of his passion, and together with his team he's been creating in-depth blog articles since 2016 to help loyal readers with recipes and cooking tips.