Best Mandoline Slicer America's Test Kitchen, Consumer Reports
I love creating free content full of tips for my readers, you. I don't accept paid sponsorships, my opinion is my own, but if you find my recommendations helpful and you end up buying something you like through one of my links, I could earn a commission at no extra cost to you.
Learn more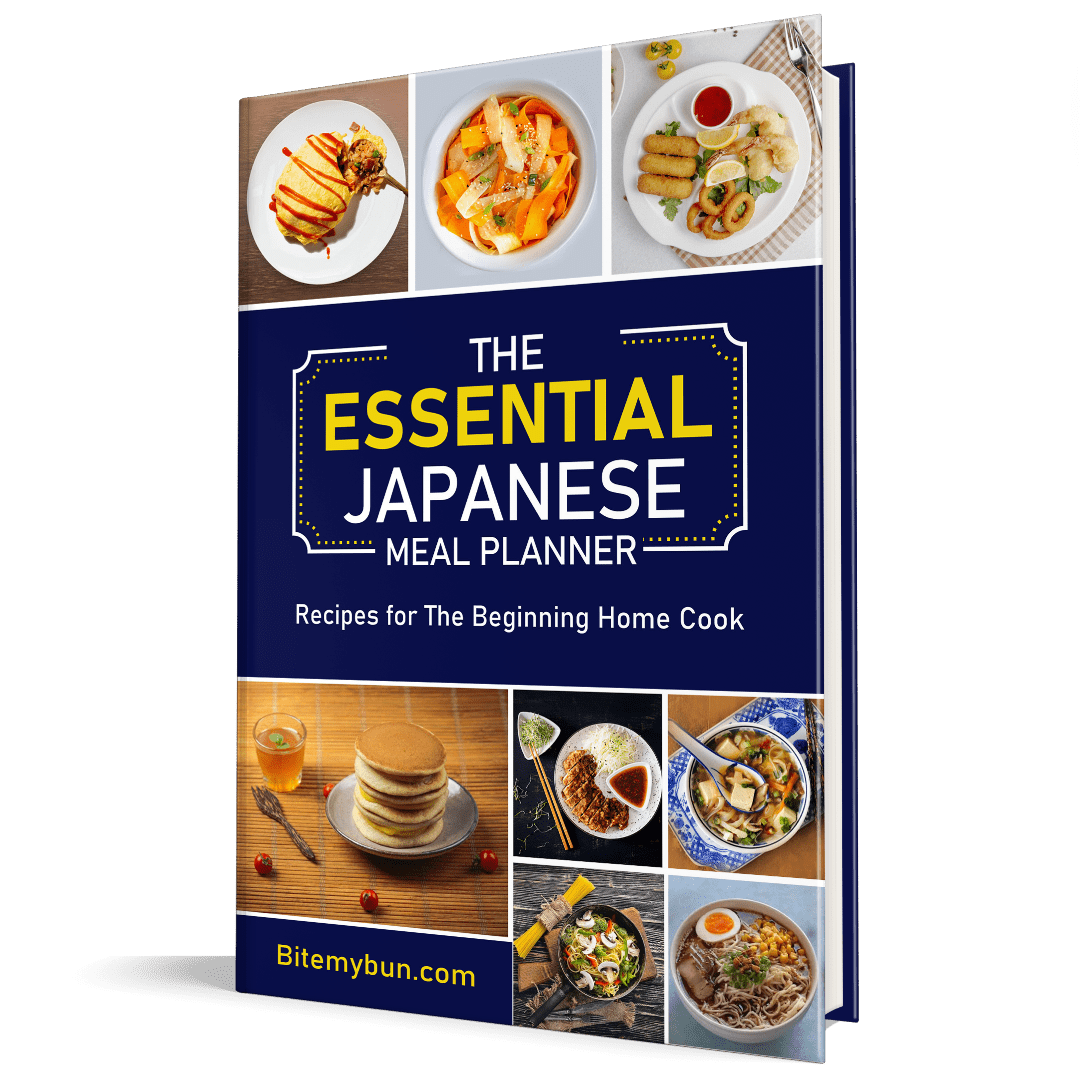 Check out our new cookbook
Bitemybun's family recipes with complete meal planner and recipe guide.
Try it out for free with Kindle Unlimited:
Read for free
Have you ever struggled to get the vegetables created at the same size and shaped in beautiful forms? Maybe it is high time to get one best mandoline slicer America's Test Kitchen & Cook's Illustrated, Consumer Reports, The Wirecutter, and Food & Wine…, to get you out of that mess. So what exactly is that magical tool?
10 Tips to Save a Bundle on Asian Ingredients!
Introducing our brand new FREE PDF guide: "Saving Secrets: Unveiling the Art of Saving Money on Asian Ingredients" It's your first newsletter email, so start saving today! 📚🧧
We'll only use your email address for our newsletter and respect your privacy
What Is The Mandoline Slicer?
For most people who have not known this tool before, a mandoline slicer is a flat surface attached tightly with sharp blades that support you in shaping all kinds of vegetables easily into specific. The mandoline slicer has long become an essential staple in any kitchen to make the preparation easier.
Reviews of The Best Mandoline Slicer America's Test Kitchen & Cook's Illustrated, Consumer Reports
Benriner Br1 Vegetable Slicer – Best Sharpness
The Benriner is widely known as one of the top picks when it comes to choosing a slicer for your kitchen. The reason why it is so famous among the most professional cooks lies in its sharpness. The fine blade attached to the mandolines will create consistent and thin slices – ideal to shape veggies into even, easy-to-the-eye pieces.
Moreover, upon getting this item, you will receive interchangeable toothed blades to diversify the thickness according to your preferences. And if you ever need to cut the vegetables into any other shape, you can easily replace this blade with a different one just by loosening the bolts.
Another selling point is that his version is a handhold model which has a rubber case for easy adjustment. It will allow you to change angles and switch from left hand to right hand at any time you feel a little bit tired.
However, this blade is so sharp that it could become a dangerous tool in the house. So use it carefully and keep it out of your children's reach.
Verdict
The Benriner BR1 VEGETABLE SLICER is a slicer for top professional chefs. With this buddy, you can create some of the finest and most delicate dishes for the customers. Check prices and availability here
Bron Coucke Classic Chef's Mandoline – Best Versatility 
Just by looking at the Bron Coucke Classic Chef's Mandoline, your cooking-adoring heart will instantly skip a beat for its modern, high-class design. The stainless steel with sturdy, complicated construction will make you feel like you just entered the future.
The slicer also offers great versatility when you can choose any vegetables, from carrot, zucchini to softer food such as cheese, tomatoes. You can chop, cut, julienne, or waffle with this handy tool.
Meanwhile, the steel of the mandolines helps you a great deal with the cleaning. You will not have to struggle to scrub it over and over again to get rid of the oil stains. With only a little hot water and a spray nozzle, this slicer is good to go on.
However, this complicated design might be a better fit for high-end restaurants rather than in households.
Verdict 
The Bron is another potential candidate for professional cooks to make the best dishes with various shapes and sizes. The high versatility will enable you to set out the finest dish any customer could ask for. Check prices here
Oxo Good Grips Chef's Mandoline – Best Grip, Food & Wine
The OXO is another worth recommending a choice for your kitchen. The non-slip and soft handle with rubber material gives you a magnetic feel for the best grip.
The product is also equipped with an indicator for you to know exactly how thick you want the food to be cut. Plus, its spring-loaded food holder with a wide rim is another advantage helping you protect the fingers and store food underneath.
The only drawback of the OXO is that it only provides one blade, making it wear out faster.
Verdict 
With the simple design and great control, the OXO would be an ideal choice for homemakers who want to make basic, even slices for a cozy dinner. Check the latest prices here
Progressive International Pl8 Mandoline Slicer – Best Design 
The Progressive International PL8 Mandoline Slicer ranks the top when it comes to modern, luxurious design. Just by owning it, you could lighten up your cooking area with its elegant, advanced shape.
The design is also optimized to offer the best strength and simplicity. You can cut square-shaped veggies for stews to julienne it for delicious mashed potatoes if you are planning to have a homey family meal. You can shape the vegetables in any size you want to organize events, no matter if it is a party or a formal meeting.
The stainless steel is also convenient for cleaning. Moreover, the simple design with great control will prevent you from having a nick.
On the other hand, the side knob is pretty fragile, so that sometimes it could be difficult to adjust the thickness you want.
Verdict 
The PL8 is a necessity in your kitchen if you adore cooking a great deal. You can elevate all the dishes with this sophisticatedly designed product which is optimized for anyone to use. Check availability here
Mueller Austria V-Pro Mandoline – Best Function CONSUMER REPORTS
The Mueller Austria premium quality can be considered as a piece of art with multiple outstanding functions. The slicer has five interchangeable blades that make it ready for any task in the kitchen.
For that reason, you will have unlimited choices on shapes and sizes. You can chop it into medium pieces for grilling or glide it into strips for the salad. With this handy slicer, you don't even have to touch the knife kit. How amazing is that!
This handy culinary assistant is also armed with a control knob to give you more options in the food thickness. You will have unlimited choices regarding how thick you want the food to be taken care of.
However, this chef-quality blade is so sharp that it can be dangerous if you are not careful with it.
Verdict
With the 5 interchangeable blades, the Mueller is the one for professional chefs who want everything to get done fast and precisely. A delicious dish with creative shapes and sizes is a plus to become a great cook. Check prices and availability here
Swissmar Borner V-1001 V-Slicer Plus Mandoline – AMERICA'S TEST KITCHEN & COOK'S ILLUSTRATED, The Wirecutter
The compact design of the Swissmar makes it extremely easy to get a thorough wash. Cleaning flat surface Swissmar is so convenient that you only need to rinse it through hot water and a sprayer without touching it.
Meanwhile, the sturdy storage offers a great place to keep the product in good condition. Additionally, it also keeps the tool out of your children's reach. So you should not be worried when the girls rummage through your kitchen.
This modern design is not only great for cleaning but also does wonderfully when in function. It can glide the food smoothly and evenly like a pro.
However, the mandoline material is made entirely from plastic, which makes the design a little bit less sturdy.
Verdict
The Swissmar Borner V-1001 V-Slicer will work efficiently in your kitchen with simple design and outstanding outcomes. It can work well during the process as well as doesn't cost much time to clean after using. Check the latest prices here
DASH Safe Slice Mandoline – Best For Safety 
The Dash safe slice mandoline with a simple design would be a great choice to improve your kitchen experience. It helps you secure the food at the same time provides a good feel so that you can easily control the whole process.
The brush packed in the combo gets rid of all buildups on the slicer. For that reason, the process is super consistent and smooth. There is also a food container for you to keep the food clean and not splashing everywhere. With those features combined, the DASH is a guardian keeping you from potential cuts.
Moreover, the slice made by this mandoline is thin and precise just like any other top-recommended products. It can get any vegetables ready for meal preparation within seconds, no matter how tough they might seem to be.
However, the design makes it pretty hard to clean thoroughly as the food gets stuck in the chute.
Verdict 
The DASH with a high safety level is a must if you have children in the house who constantly rummage through the kitchen or everywhere else when not under your supervision. Check prices here
Mandoline buying guide
Blade Shape 
You can easily find the three most common blade shapes when it comes to mandolines. Firstly, the original blades with straight lines are mostly found in French models. When cutting vegetables, the blade goes perpendicular to the vegetables and separates the peel from the fleshy core. However, it does not work quite effectively with soft fruits and vegetables such as tomatoes.
Secondly, we have the diagonal blade, which is mostly seen in Japanese models. It has a tiny pointer to puncture small parts of the skin before peeling it off. This particular feature allows the soft vegetables such as pepper, kiwi to be separated from the skins without being squeezed too tight.
Finally, the V-shaped blade is the most famous one. It has all advantages of the diagonal one, which helps you cut through any ingredients, especially large ones.
Design
The most two common designs of mandoline slicers are the flat-handheld kind and the sand.
The handheld slicers are designed with a handle to hold while resting against the counter, which allows the cook to choose different angles for best shaping. It also gives them more control over the slice, thus improving safety.
On the other hand, the stand model has legs to support the slicer into a fixed position. Some people would prefer these kinds more for its stability.
Safety 
Anything related to blades has a high risk of getting us cut into our own hands, but not the food that should have been done. You can easily cut yourself, and a single nick on the hand can be annoying.
For that reason, choosing a mandoline with great safety should be on one of your top priorities.
How To Use A Mandoline Slicer?
For Zucchini 
There is no right size to glide zucchini, to be specific. Instead of finding a one-size-fit-all way of cutting it, you should decide on which dishes would be served for the meal first. Each dish will need a particular size of cut zucchini.
When it comes to zucchini noodles, you would want it to be in thin and long shape. The more Zucchini strips you have, the more delicious the noodles will be. Thanks to the mandoline slicer, it will not be an issue creating those equally thick and perfectly shaped strips.
You would need to grind it even smaller to mix with the bread in terms of Zucchini bread. The Zucchini mixture for the bread can neither be too thick nor too crushy. Therefore, the slicer is a lifesaver in this case, not the grinder or blender.
For the Zucchini salad, the size is thicker and bigger. You can use the slicer to make more creative shapes.
To Julienne
To slice the food to julienne, which means shaping them into equally thin and long strips, you need to know two types of blades. They are interchangeable and single blades. While the first one offers you a variety of sizes, the second only allows you to slice the food at one thickness level. However, if you are not a professional cook, a single blade is pretty enough.
In A Nutshell 
Choosing the best mandoline slicer that fits your taste and needs is a life-changing experience. A high-quality mandoline slicer would allow you to diversify and decorate the dish with different vegetable shapes, just like any expensive restaurants out there.
Also read: why you could do with a potato ricer as well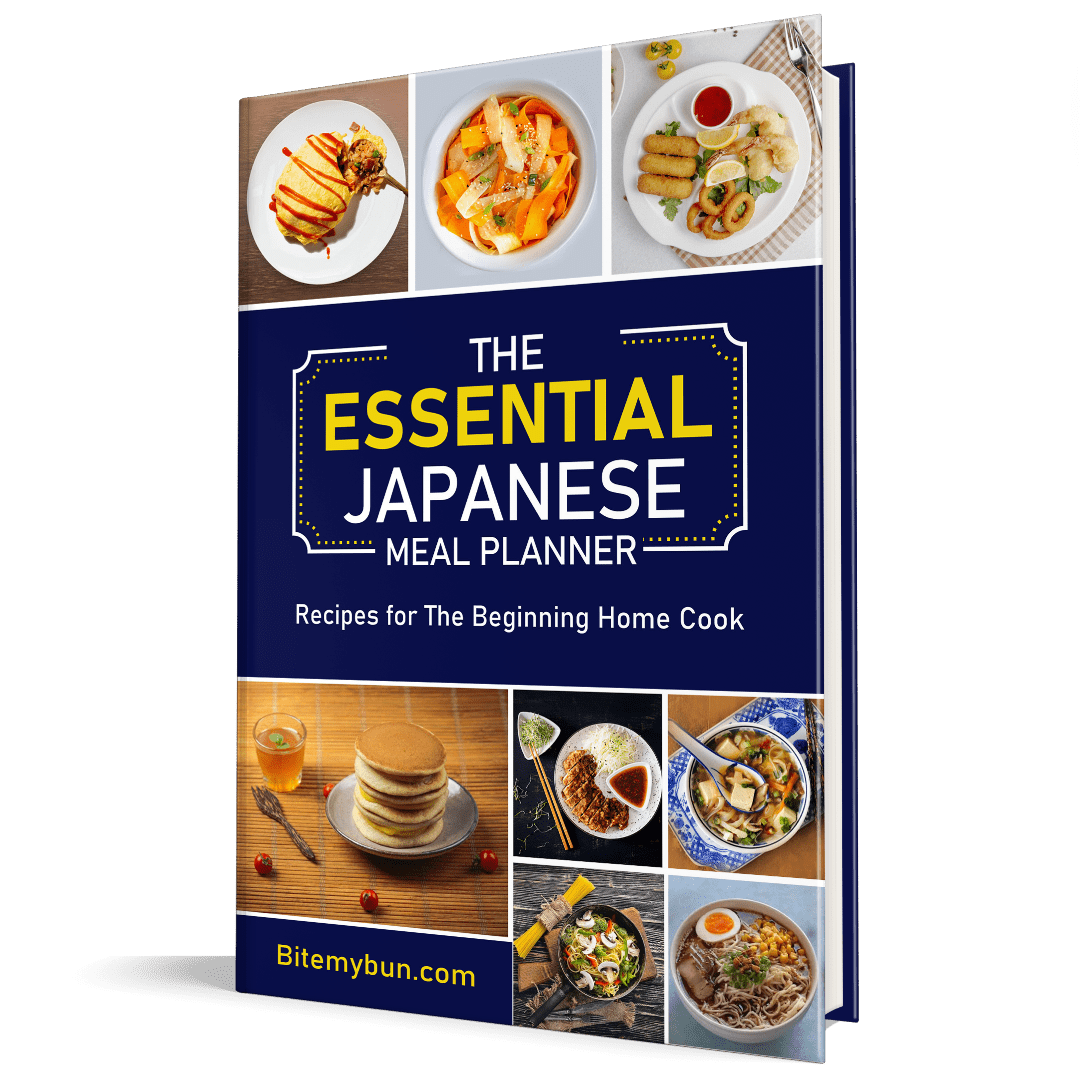 Check out our new cookbook
Bitemybun's family recipes with complete meal planner and recipe guide.
Try it out for free with Kindle Unlimited:
Read for free
Joost Nusselder, the founder of Bite My Bun is a content marketer, dad and loves trying out new food with Japanese food at the heart of his passion, and together with his team he's been creating in-depth blog articles since 2016 to help loyal readers with recipes and cooking tips.