Best Mortar And Pestle America's Test Kitchen, Consumer Reports
I love creating free content full of tips for my readers, you. I don't accept paid sponsorships, my opinion is my own, but if you find my recommendations helpful and you end up buying something you like through one of my links, I could earn a commission at no extra cost to you.
Learn more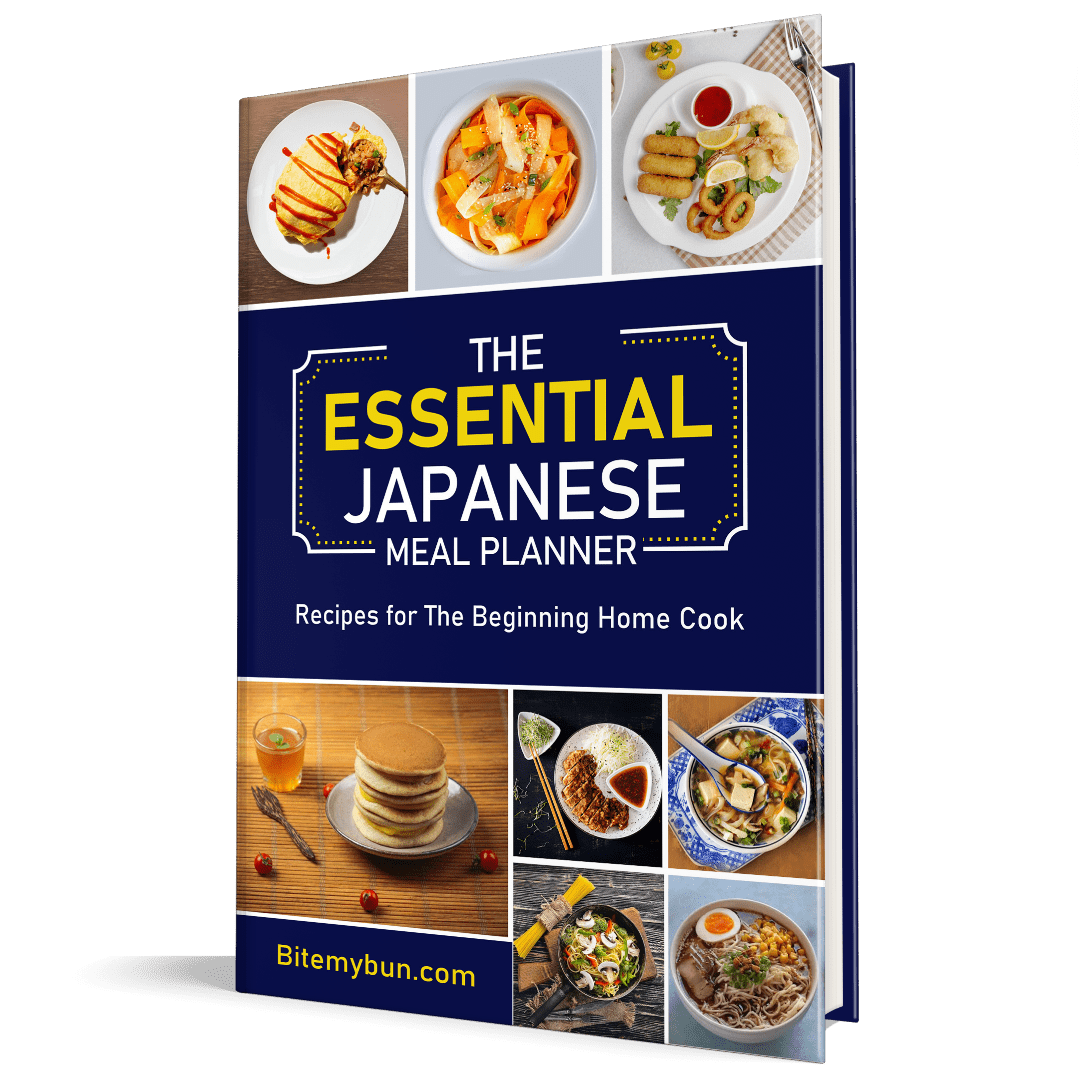 Check out our new cookbook
Bitemybun's family recipes with complete meal planner and recipe guide.
Try it out for free with Kindle Unlimited:
Read for free
Most people reckon that buying and using a mortar and pestle is a piece of cake, but choosing the suitable one truly requires complete knowledge of the different types, features, and properties of each product available today.
So, you are here for the best mortar and pestle America's Test Kitchen & Cook's Illustrated, aren't you?
Take a look at the extensive research on the top 7 below and I bet you easily find the one you want most.
17 Easy Recipes Anyone Can Make
All the tips you'll need to get started in Japanese cooking with, for a limited time, free as our first email: The Complete Japanese With Ease Cookbook.
We'll only use your email address for our newsletter and respect your privacy
What are a Mortar and Pestle?
The mortar and pestle come in two different parts. First, the mortar is a bowl that is made of metal, hard stone like granite, hardwood, or ceramic. The second tool is the pestle which is a heavy and dull club-shaped object.
For thousands of years, this set has been claimed a spot as one of the most essential culinary tools. Also, it has been proved to be an ideal companion to prepare spices, herbs, peppercorns, seeds, and more.
Soon, you recognize that it works better than a food processor because it is easy and convenient to use and clean.
Keep reading!
What is the Best Mortar and Pestle America's Test Kitchen & Cook's Illustrated?
Here are top rated Mortar and Pestle consumer reports
ChefSofi Mortar and Pestle Set – Best Overall
Believe me, you will love my number one choice for the best mortar and pestle from ChefSofi.
First, let's talk about its naturally rough and abrasive surface! This excellent feature helps reduce your work in grinding and crushing as well as preventing small ingredients to escape.
With a high capacity of 500ml, it offers you enough space to deal with a generous number of ingredients at a time. We are talking about pepper, chilli, as well as all sorts of spices you have displayed on your cooking racket. Just toss them all in, and it will give them a good smash!
Also included with this set is a free book of Italian recipes and a scratch protector to prevent the product from damaging tables or countertops.
One more thing that you should notice is that the ChefSofi mortar and pestle need a bit of maintenance work to get a good result in cooking. Before using it, you need to grind uncooked rice in it to remove unwanted flavors. Although it takes a lot of time, it is downright effective, and you only have to do so when using it for the first time.
So, if you don't mind seasoning this set, it will be a well-performing and heavy-duty mortar and pestle that can last for years. Check the latest prices here
UMIEN Granite Mortar and Pestle Set – Best for Guacamole
I bet you that there is no better bowl for making and serving guacamole than the UMIEN molcajete (that's Spanish for a mortar and pestle).
This 8-inch mortar gives an ample space so that you can grind, crush, mash, and mix all your favorite spices, grains, and herbs to make your signature dishes like guacamole, salsa, sauces, and more.
As a bonus, you receive an avocado tool to help you prepare delicious, nutritious avocado meals with the hassle of peeling, slicing, and dicing.
Similar to the product from ChefSofi, this set is also made of authentic granite, which is beautifully smoothed and patterned to go with the décor of your kitchen table or countertop in case you want to use it for serving.
The only issue is that it's quite heavy for some, making it inconvenient to bring it regularly in the kitchen. But if you think of it, most kitchenware has some involvement in grinding share this particular trait.
In sum, if you are a fan of South American and Mexican cuisine, the UMIEN mortar and pestle is a good choice. Check availability here
Tera Stainless Steel Mortar and Pestle Set – Best Stainless Steel
As compared to the granite mortar and pestle, the stainless steel from Tera can adapt virtually any use, from grinding herbs and spices to medicine if you want. Moreover, it is highly anti-rust-and-corrosion.
Ever so wonderfully, it makes cleaning simple (just rinse it thoroughly with warm water and dry it) as well as leaves no odors from ground medical pills or other ingredients.
Another terrific point is that this set comes with a translucent lid that prevents a mess while grinding. Since you can see through it, you easily know when the ingredients are grounded to perfection.
But there is one limit of the tool. Although the mortar is equipped with a silicone-padded base to stay in place, be careful of grinding hard stuff like garlic or peppers because it might slip a bit.
In a word, the Tera stainless steel mortar and pestle is highly versatile, affordable, and compact to fit right into your medicine or kitchen cupboard. Check prices here
EZ-Grip Silicone & Porcelain Mortar and Pestle – Best Quality and Comfort
The Cooler Kitchen EZ-Grip mortar and pestle with a porcelain build are worth it if you are looking for something versatile and high-quality.
Made of apothecary-grade porcelain, the quality of this set is truly a high standard that is used for pharmaceutical purposes. Of course, you can use it for grinding ingredients in the kitchen. But be careful of fracture because it's not ideal for heavy grinding.
But on the bright side, as it is primarily introduced to the drug market and targets the health sector, it leaves no odor or staining absorption, giving you the original taste and flavor while using it. Besides, its surface is unglazed and smooth so there is no worry about the surface material to mix or flake off your food.
As arthritis patients, you will fall in love with this mortar and pestle because they have been designed for the best comfort. Just look at the handle of the pestle! It comes with a soft, anti-slip silicone cover that ensures a comfortable and secure grip to your hands.
Meanwhile, the base of the mortar also has a silicone covering at the bottom to prevent it from scratching as well as keeping it stable while grinding. Check prices and availability here
RSVP International BGMP-80 Mortar and Pestle – Best Design
If you prefer to make a statement, this stunning beige mortar and pestle from RSVP International will be the one for you.
This set is made of beautiful solid marble that has been unpolished to help create better grinding results. No matter what you want to grind, such as herbs, spices, grains, or pills, it did well.
Additionally, there is a light layer of chalk or dust from the manufacturing process when it comes. However, you easily remove it by washing or seasoning it before using it. And after every use, simply clean it with a damp cloth and dry it well.
The only thing that I want to be improved is the size of the mortar. Since it is 4 inches in diameter, it's ideal for small amounts yet not for generous amounts of ingredients.
Generally speaking, the RSVP International BGMP-80 is a compact and durable model for those who want to add a special touch of elegance to the kitchen. Check prices here
Home Basics MP01053 Mortar and Pestle – Best Wooden
Next up is a wooden mortar and pestle from Home Basics that looks stunning and is easy to handle as well as clean.
Made from solid bamboo, this product ensures greater durability so that you can use it to crush herbs, spices, nuts, onions, and more. The good point is that this material is safe for food and not scratch any surface of the table it is used on.
But there is a small minor detail about the design. While the mortar has a flat bottom, the pestle appears quite round, creating a gap between them and making grinding hard spices a bit tough (though it is manageable).
One more thing that you should notice is not to put this set in the dishwasher or soak it. It's best to wash it with warm, soapy water, then rinse with clean water, and air dry in order to keep it in the optimal condition. Check availability here
Laevo Cook Grey Marble Mortar and Pestle – Best Use on Both Sides
If you love the idea of using a reversible mortar and pestle, do not miss the model from Laevo Cook.
The mortar comes with two compartments. While the large one is for grinding large ingredients like avocados, leaves, etc., the small one is ideal for grinding a small quantity like peppercorns or a few spices. Simply turn it upside down and then you can use any compartment that suits your demands.
The pestle, of course, has two sides for crushing, with one side being flat and one side with an angled base for different purposes. This versatile shape lets you handle all the ingredients you have in mind.
Similar to the ChefSofi product, this one needs to be seasoned with rice before using it. Additionally, cleaning it after using should be careful because you should not use soap water or it might flavor the food. The best way is to rinse it with warm water and air dry (remember not to put it in the dishwasher, okay?).
In brief, you get lots of benefits from this double-sized design because the Laevo Cook mortar and pestle permit you to divide the flavors and smell while preparing food. Check the latest prices here
Mortar and Pestle buying guide
Do not make light of this important part as it points out the necessary features and aspects that you should carefully notice before making your final choice.
Size
Since each mortar and pestle comes with different sizes, you need to determine what you will be using it for. For instance, if you are going to use it for yourself, a small set will be good. Meanwhile, if you cook for a family, please opt for the bigger one.
Let's explain clearly in selecting a good mortar!
The best thing is to look for the deep and wide mortar to prevent your ingredients from spilling or jumping out when grinding them. Then make sure it is heavy so that it won't move around when applying pressure.
Meanwhile, choosing the right pestle depends on the size of your hand. The longer pestle fits easily in the hand and allows you to shift around the inside of the mortar. Or in case you want a better grinding action, the shorter pestle will be nice.
Material
As you know, the stone is the traditional material for most of the mortars and pestles. However, you also find out other materials that can affect how successful your grinding is.
For instance, a wooden product can soak up the flavor better. Meanwhile, the marble one is easy to crush with.
Additionally, you should pay attention to its durability as well as how easy the material can be cleaned. For example, stone might last longer than wood, yet a bit more challenging to clean than stainless steel.
Interior
For the optimum result and maximum efficiency, the mortar should come with a grooved and unpolished interior.
If it is too smooth, it won't have enough abrasive qualities to grind food. Moreover, if you crush "slippery" ingredients into it, they are easy to jump out of the mortar, making a big mess.
Price
What you will be using this product will decide how much money you can pay.
For example, you are going to use it for simple aims like grinding pills or spices, so think of a small set with about $10 or so. In case you require durability and want to use it for preparing dedicated food, the high-quality set in the range of $25 to $40 will be ideal.
FAQs
#1 – What is the best material for mortar and pestle?
As mentioned above, there are different kinds of materials for mortar and pestle such as stones, stainless steel, granite, ceramics, etc. And it depends on you to find the one that suits you most.
In my opinion, the granite is the best due to its durability, non-porous essence, and ease of cleaning.
#2 – What is the best type of mortar and pestle?
Once again, the granite mortar and pestle are the best type that is used widely.
#3 – What are a mortar and pestle used for?
This unit can be used for several purposes from grinding, crushing, or pulverizing all kinds of spices, herbs, seeds, pills to using as a serving bowl.
So, Have You Decided Which One to Pick Yet?
Well, no matter what you are going to choose, you are guaranteed to receive the best results from the list above.
Just make sure that you have decided on your preferred size, type, and design of the best mortar and pestle. And do not forget to turn on your chef mode to bring the good set for preparing your authentic dishes.
Good luck to you!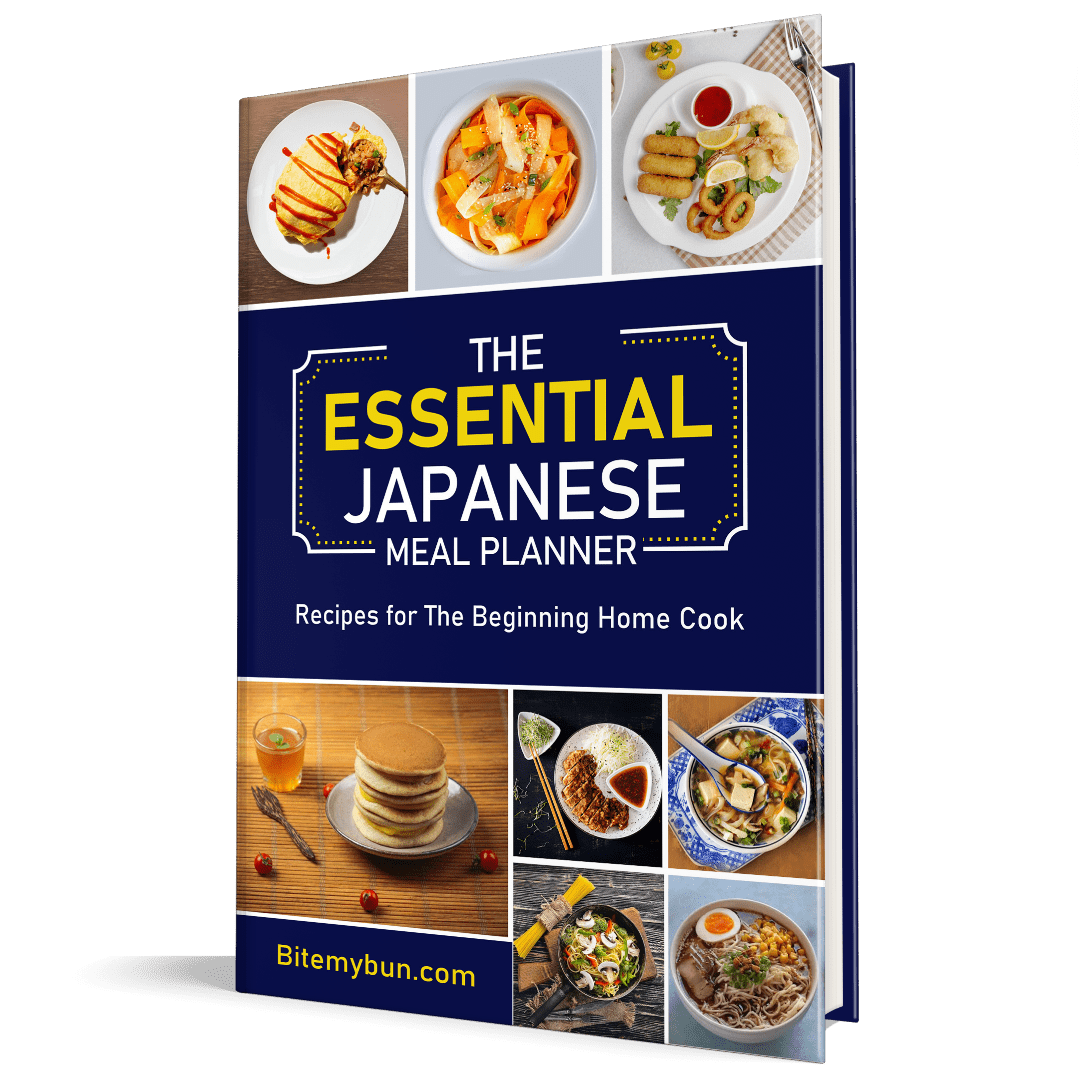 Check out our new cookbook
Bitemybun's family recipes with complete meal planner and recipe guide.
Try it out for free with Kindle Unlimited:
Read for free
Joost Nusselder, the founder of Bite My Bun is a content marketer, dad and loves trying out new food with Japanese food at the heart of his passion, and together with his team he's been creating in-depth blog articles since 2016 to help loyal readers with recipes and cooking tips.