I love creating free content full of tips for my readers, you. I don't accept paid sponsorships, my opinion is my own, but if you find my recommendations helpful and you end up buying something you like through one of my links, I could earn a commission at no extra cost to you.
Learn more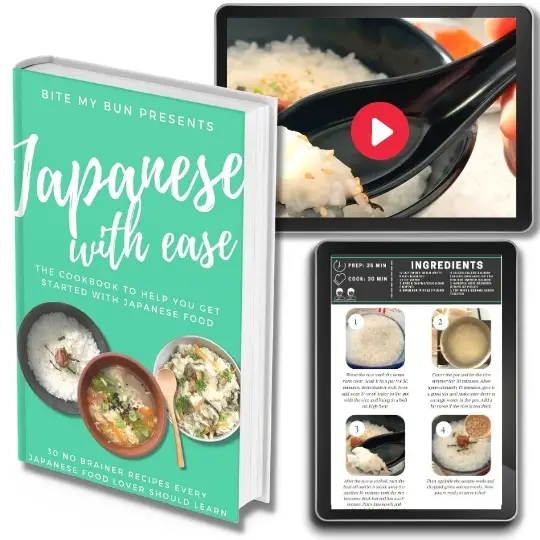 Ever had trouble finding Japanese recipes that were easy to make?
We now have "cooking Japanese with ease", our full recipe book and video course with step-by-step tutorials on your favorite recipes.
Breadcrumbs are sliced pieces of dried bread used to bread food, stuff poultry, thicken stews and more.
In Japanese culture, the breadcrumbs used are known as panko breadcrumbs. They are made from a crustless white bread that is processed and then dried.
The result is a breadcrumb that is lighter and flakier in texture as compared to regular breadcrumbs. They are also dryer so they absorb less oil.
Panko breadcrumbs are traditionally used in Japanese dishes such as tonkatsu and chicken katsu.
However, they are becoming popular in American cuisine and they are often used to top mac and cheese or to fry chicken or veggie fries.
Fortunately, you can order my favorite Kikkoman Panko online and have it at home in a jiffy.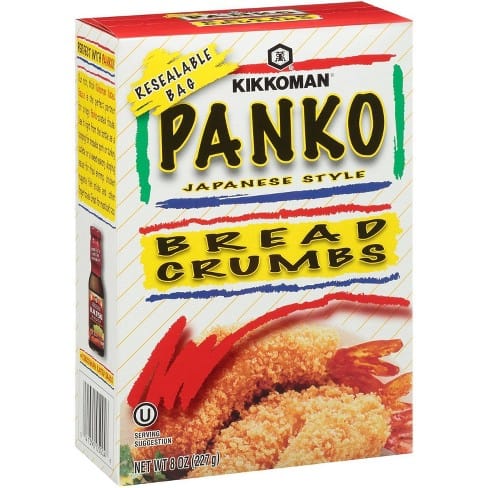 Substitutes for Panko Breadcrumbs
Panko breadcrumbs are a great addition to fried cuisine, but there are many reasons people will want to find substitutes.
They may not have any panko breadcrumbs on hand, or they may have dietary restrictions that prevent them from eating panko.
After all, these breadcrumbs are not keto, paleo or gluten-free.
Fortunately, there are plenty of panko breadcrumb alternatives. Here are a few you can choose from.
What Can I Use if I Don't Have Any Panko Breadcrumbs?
If you don't have any panko breadcrumbs on hand, here are a few substitutions that will work well.
Cereal
Cereal makes a great substitute for panko breadcrumbs. Cornflakes have long been used for breading entrees, but any grain-based cereal that's not too sweet will work.
Corn or rice Chex, Wheaties, granola or any oat-based cereal makes a great breading for poultry. It is possible to buy granola and some oats in paleo, keto and gluten free varieties.
Crushed Pretzels
Pretzels are another type of food that makes a delicious panko substitute. What's more, you can buy them in different varieties like honey mustard to add to the flavor of your food.
While pretzels are not paleo, or naturally keto or gluten-free, you can buy them in keto and gluten free varieties.
Chopped Nuts and Seeds
Nuts like blitz almonds, sesame seeds and hazelnuts can be put in the food processor to make a great substitute for panko bread crumbs.
Additionally, they are the perfect food for those on a paleo diet. Certain nuts can also be eaten in moderation by those on a keto diet.
Puffed Wild Rice
You can convert wild rice into a breadcrumb-like texture by puffing it in pan (similar to popcorn). Then crush it up in a food processor.
It will make the perfect topping for lighter poultry or fish.
Crushed Potato Chips as a substitute
Chips' light crispy texture makes them the perfect thing for breading.
Potato chips and corn chips are both great options, but you can go more extreme with options like Doritos, BBQ Lays or even Cheez-its.
You will need to coat food in eggs and flour to make sure the chips stick to the surface.
To prepare them, crush them in a food processor or you can even put them in a bag and use a rolling pin to chop them up. If you go this route, make sure to do a thorough job to avoid any nasty surprises.
Breadcrumbs
Of course, if you can't get panko breadcrumbs, you can always use regular old breadcrumbs. They won't have quite the same texture, but they will do the trick.
Pork Rinds
If you are looking for a naturally keto panko breadcrumb substitute, you can't go wrong with pork rinds.
They are high in fat and carb-free and their meaty flavor will enhance the meat in any dish. They have a crunchy, flaky texture so you can use them on their own.
Just crush them up in a food processor, or you can even use your hands.
To take things to the next level, try combining them with flaxseed flour, parmesan cheese and almond meal. All of these are keto-friendly and make good breadcrumb substitutes in and of themselves.
Rice Flour
Those in search of gluten-free panko breadcrumb substitutes should consider using rice flour. It makes a great alternative in recipes that call for wheat flour and it sticks to food easily.
Parmesan
Parmesan is another keto-friendly option. It's high in fat, low in carbs, flavorful and it instantly sticks to any food. You don't even have to process it since it's already ground.
Mix it with butter to coat meats or add almond flour to provide a unique, nutty flavor.
Coconut Flour
Coconut flour is keto-friendly and it provides so many other benefits. It's high in fat to keep you full and prevent hunger later in the day. It is also rich in MCT's that support keratin production.
Dip food in an egg wash or coconut oil and then coat it in the flour to provide a unique nutty taste that is great on meats and veggies.
Coconut Flakes
If you really dig the taste of coconuts, you can add coconut flakes to your food as a breadcrumb substitute.
They are great on sweet and savory foods including meats and baked goods. As a bonus, they are both gluten-free and paleo.
Tapioca Starch
Tapioca starch works well as a binder and thickener and it is also paleo and gluten-free. It has a silky texture that will get a smooth, glazed coating that works well in gravies and soups.
Gluten-Free Bread
Those that are going the gluten-free route may prefer making breadcrumbs out of gluten-free bread. The bread has a naturally dry texture which works well for breadcrumbs.
To make the breadcrumbs, just toast the bread and grind it up. Repeat the process if you're going for a finer texture.
Golden Flaxseed
Keto-friendly eaters may want to try golden flaxseed as a panko substitute. Coating meat in an egg wash and flaxseed can provide a golden tone that mimics the color of regular breaded chicken.
As an added bonus, flaxseed is high in fiber and omega-3 fatty acids.
Can You Make Panko Out of White Bread?
Fortunately, it is pretty easy to make panko breadcrumbs at home, so you don't have to worry too much about substitutions.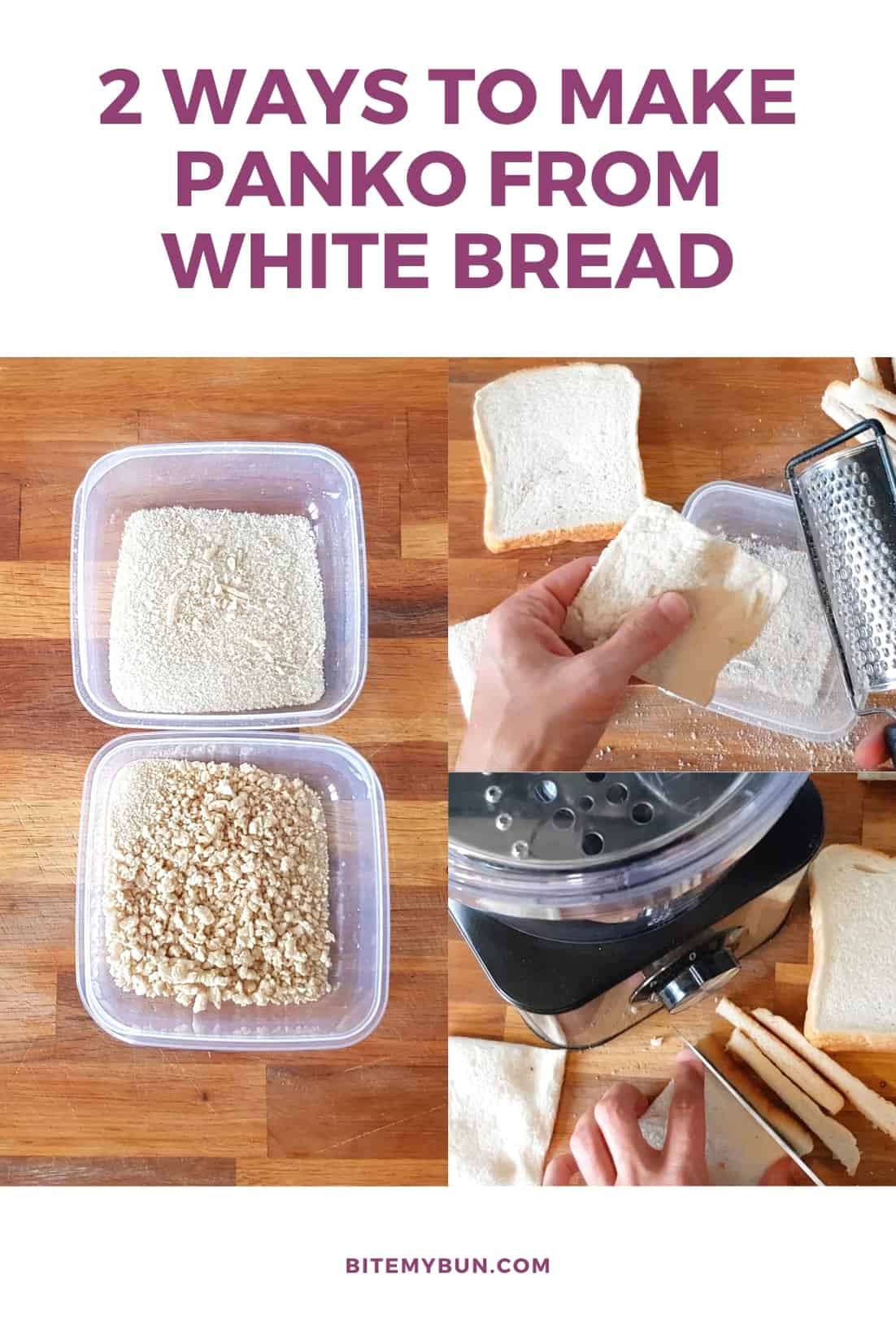 Home-Made Panko Breadcrumbs
Here's a recipe that only requires one loaf of white bread, although you can use soda crackers, oyster crackers or melba toast instead.
There's two ways to do it and here's how.
Instructions 
White bread panko with a grater
The first way is to grill your bread in the oven first. Make it a little bit crispy and then grate it later.

Now you can use any type of white bread for this, it doesn't have to be square ones. Just put them on a baking sheet and then put them in the oven.

You'll want to bake the white bread for around 12 minutes at 300 degrees Fahrenheit (or 150 Celcius) in total but you'll have to flip them over about halfway through.

Then just put them back in the oven for the remainder of the 12 minutes.

Now you want to check that the center isn't soggy in the middle but crispy throughout because you want to grate this bread and it won't be that easy if it's not crispy all the way through.

After they're done take them out and cut off the crusts, you won't be needing these. Now get out a grater with small holes.

You can use any grater for this and pick up one of the pieces of the bread and start scraping off the crispy exterior of the bread.

Quite a bit comes off and we'll do the other pieces of bread as well.
White bread panko with a food processor
The second way is a lot easier to make but you have to have a food processor.

Just put in the grater blade of your food processor and start cutting off the crusts of your bread right away, so don't put them in the oven first

Then, take the pieces of bread and cut them all in half so they will fit into the food processor.

Push the bread through the shredding disk of a food processor to make coarse crumbs.

You can add them all one by one then turn it off open it up and you have your shredded white bread.

Spread crumbs on a baking dish and bake at 300 degrees Fahrenheit for 6 – 8 minutes. Crumbs should be dry, but not toasted. Shake the sheet twice while baking.

Remove crumbs from oven and let cool. Then pick up the panko and add them to a container.
So let's compare the two:
on the right side, we've got the panko from the food processor

and on the left side, we've got the panko from the hand grater
The panko from the hand grater will be a bit more finely grated but it's better to use the panko from the food processor in your recipes because it's a bit lighter and fluffier, and that's ultimately what you want in your, let's say tempura mixes.
You can store these in a resealable container in your cupboard or in your pantry for a0 few weeks0, and if you want them to last longer you can also put the panko in a ziploc bag and then put it in the freezer for three months.
If you are trying to make a great breaded dish and find yourself all out of panko breadcrumbs, these all make terrific substitutes.
Which panko breadcrumbs substitute do you prefer using?
Also read: what to use if you don't have any miso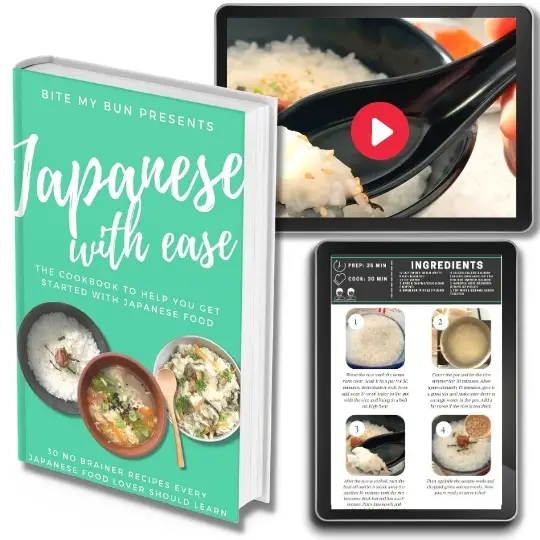 Ever had trouble finding Japanese recipes that were easy to make?
We now have "cooking Japanese with ease", our full recipe book and video course with step-by-step tutorials on your favorite recipes.
Joost Nusselder, the founder of Bite My Bun is a content marketer, dad and loves trying out new food with Japanese food at the heart of his passion, and together with his team he's been creating in-depth blog articles since 2016 to help loyal readers with recipes and cooking tips.