Best Salt & Pepper Mill Sets America's Test Kitchen, Consumer Reports
I love creating free content full of tips for my readers, you. I don't accept paid sponsorships, my opinion is my own, but if you find my recommendations helpful and you end up buying something you like through one of my links, I could earn a commission at no extra cost to you.
Learn more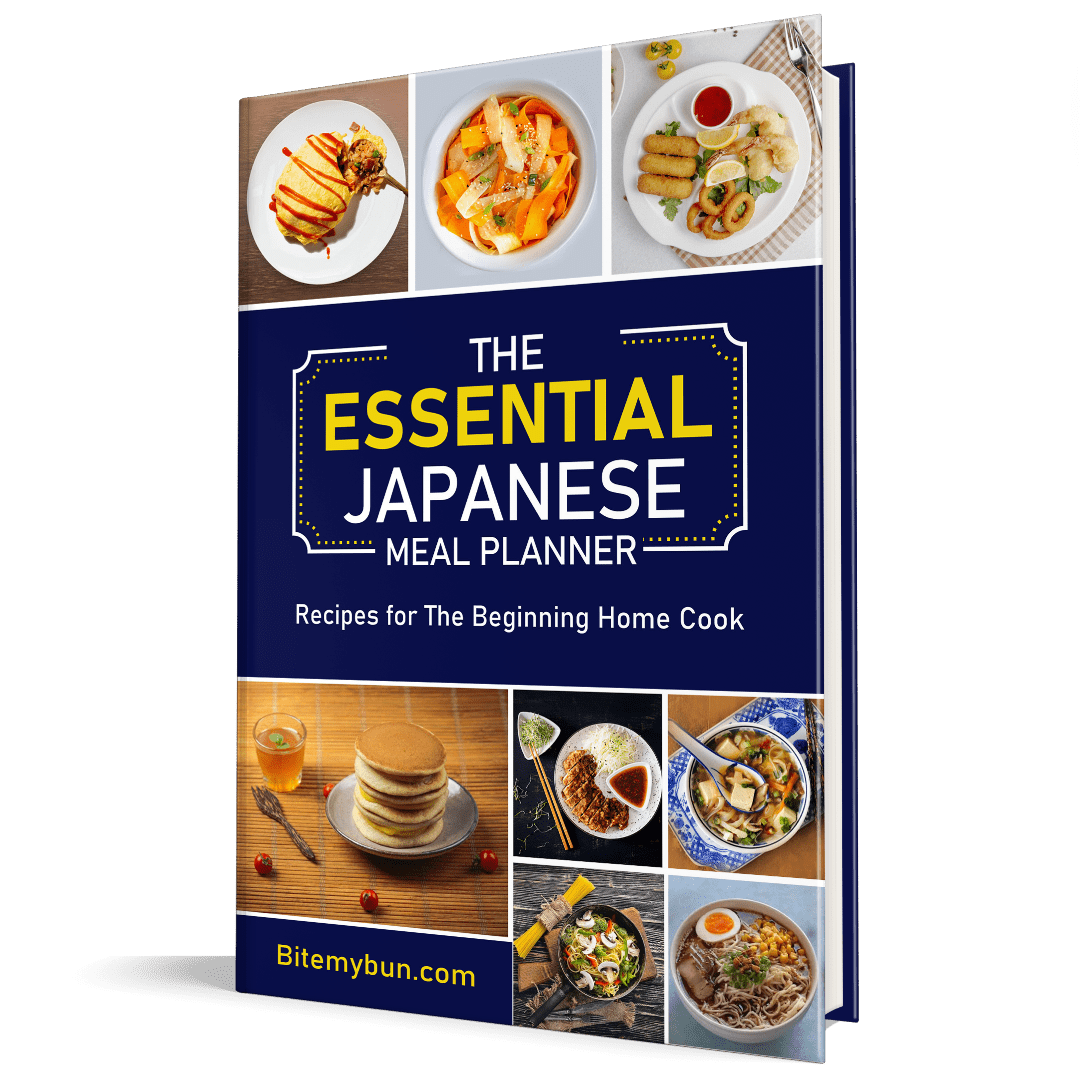 Check out our new cookbook
Bitemybun's family recipes with complete meal planner and recipe guide.
Try it out for free with Kindle Unlimited:
Read for free
Grinders have evolved from overlooked kitchen utensils to something many cooks are willing to spend a lot of money on, as long as they can transform a normal dish into a flavor-rich one. Unlike a cheaply-made mill set, a high-quality one will make sure you have the most consistent grinds at the amount you prefer, without spilling them all over your counter.
But not all models on the market are the same. That's why we have compiled a list of the best salt & pepper mill sets reviews by America's Test Kitchen & Cook's Illustrated, Food & Wine, Consumer Reports and The Wirecutter… So you can start to make your favorite dish right away.
17 Easy Recipes Anyone Can Make
All the tips you'll need to get started in Japanese cooking with, for a limited time, free as our first email: The Complete Japanese With Ease Cookbook.
We'll only use your email address for our newsletter and respect your privacy
Reviews of Best Salt & Pepper Mill Sets 2020 (America's Test Kitchen & Cook's Illustrated, Food & Wine, Consumer Reports and The Wirecutter)
COLE & MASON Derwent Salt and Pepper Grinder Set: America's Test Kitchen & Cook's Illustrated
If a set of classic wooden mills is not to your liking, you can stick with more modern, sleek models made from stainless steel, such as this one from Cole & Mason. They have a transparent acrylic body in the middle, allowing you to see salt chunks and peppercorns inside with stylish stainless steel finish on top and at the bottom.
The Cole & Mason Derwent mills let you choose from six different levels of grind precision, from fine to coarse granules. While most other products crush the salt and peppercorns, the most unique thing about this set is that it strips them down as it grinds, layer after layer, thanks to the hardened, machine-cut carbon steel mechanism. Cole & Mason claims that by doing this, the flavor will reach the maximum level of richness as all layers will mix together and deliver the intense and full-rounded taste of the peppercorns.
However, while these mills are not cheap at all, the durability of some components is below expectations. For example, after a year, the indicators on the body may fade away quickly, and you could no longer see which setting the mill is set to. Check the latest prices here
OXO Good Grips Salt & Pepper Grinder Set
At first glance, you may immediately see some differences in these salt and pepper mills. While the grinding mechanisms of most other models are placed on the bottom, this set has them on top. This different design is also the best selling point of these mills as you will no longer see any pepper or salt crumbs left behind on your counter – a small but annoying issue for everyone.
As a result, the top of these mills is slightly smaller than the bottom. Between this shape and the solid feel in the hands, the OXO Good Grips set is easy to hold and handle while grinding, even if you are born with large hands.
But keep in mind that while there is a sleek stainless steel finish, there are still some parts made from plastics, making the whole set look cheap. On top of that, the peppercorns will get exposed to light because of the transparent plastic chamber, which, in the long run, will have some negative effects on their quality. Check the latest prices here
Latent Epicure Battery Operated Grinder Set
These days even simple items like salt and pepper grinders have gone high-tech. Compared to manual models, these small battery-powered machines, like this Laten Epicure set, provide not only automatic grinding ability but also a few extra features.
For example, these Laten Epicure grinders come with LED lights to brighten up the view so you can know exactly how much pepper or salt you have added. This is not a must-have feature for spice grinders, but a nice thing to have if you often prepare foods in dim-lit environments and risk ruining the taste of your favorite dish.
Even though these grinders use motorized mechanisms, there is nothing complicated about using them. There is a touch button that will kick off the grinding after you have set your preferred fineness or coarseness setting. This button is placed on top of the grinders, so you won't be likely to press it accidentally.
On the flip side, the bottom of the Laten Epicure grinders is covered with plastic, which may give off an unpleasant smell that you usually notice in low-quality plastics. Check the latest prices here
Home EC Stainless Steel Salt and Pepper Grinders Set: Amazon Best Seller
Home EC has proved that it's possible to make inexpensive grinders with the good build quality and high-quality materials. Everything in these salt and pepper mills boasts a premium vibe of luxury kitchen utensils, from the BPA-free glass to the elegant top made that is made durable from stainless steel. They fit together flawlessly to make sure that no dirt or moisture can ruin your salt and pepper.
Even the rotor of these grinders is made from heavy-duty ceramic, allowing you to achieve your preferred level of coarseness or fineness by rotating the adjustment knob.
With the two-piece design, this Home EC mill set makes it easier for you to fill it up with salt and pepper. Just twist off the lid, and use the funnel that Home EC has included in the box to pour salt or pepper in. The clear acrylic glass will show you how full it is when you do this.
However, many customers have said that the pepper grinder couldn't work as smoothly as the salt one. If this happens to the set you bought, just contact Home EC to replace your flawed grinder with a new one. Check the latest prices here
XQXQ Wood Salt and Pepper Mill Set, Pepper Grinders: Amazon Choice
The spice grinder market is crowded with most stainless steel models. If this sleek and modern design isn't right down your alley, a wooden product like this XQXQ set is a welcome change.
These two grinders have an attractive dark, rustic look with wood grains on the, bringing a sense of nature into your kitchen. It is a perfect choice for those who strive for an eco-friendly lifestyle since apart from the natural oak body and ceramic rotor, these XQXQ grinders contain no plastic in its construction.
The use of wood in household products is a new trend in the market, but it raises a concern about the precision and smoothness of mechanical parts. You can be assured that it's not the case for this XQXQ set. The grinding mechanism is adjustable and reliable. Similar to stainless steel models, it also allows you to choose from different coarseness settings by twisting the top nut.
However, since the body is made entirely from wood, there is no way to check how much salt or pepper the grinders have like what you can do with glass. You must guess it with the weight of the grinders or open the lid and take a glance at the insides. Check the latest prices here
Gravity Best Electric Salt and Pepper Grinder Set
Like the Laten Epicure battery-powered grinders, this Rongyuxuan Gravity electric set also brings a modern look and advanced improvements into what we usually think of as classic manual kitchen utensils. But while the Laten Epicture set sticks with traditional design, Rongyuxuan has totally changed what we know about salt and pepper grinders.
This set looks like a smart speaker on your counter with the black finish under a blue LED light, adding a warm and even romantic atmosphere into your kitchen. You don't need to turn it on manual as this LED will be lightened up automatically when the grinders are in use, making sure you can monitor and control the seasoning.
The smart functionality of these Rongyuxuan grinders also extends to the grinding mechanism. This company has used a brand new technology in the grinder market – gravity sensing. There is no need for manual grinding or even pressing a button; just flip the grinder, and it will ground the spices for you.
The biggest complaint we have for this smart grinder set is that it still has many parts made from plastic, which may put off many customers who are looking for a plastic-free product. Check the latest prices here
Home EC Premium Stainless Steel Grinder Set
You can think of this Premium set as the "tall" version of the Home EC grinder set above: they have almost identical design and mechanism, with most differences coming from the shape and height of the grinders. While the standard set is 5 inches tall, the height of this "Premium" model is 7.5 inches. But you can be assured that the capacity of each grinder is the same at 6 oz or 3/4 cup.
They also retain all the best parts about Home EC grinders: high-quality build at an affordable price. Even the flaw is the same as many customers have pointed out that the quality of two grinders in a set may be not equal and need a replacement from Home EC. Luckily for you, as we have mentioned, the customer service staff of this company is friendly and ready to help with any issue you may have with your grinder set. Check the latest prices here
Grind Gourmet Salt and Pepper Grinder Set
The last recommendation in our list also comes with the biggest break from the traditional design of normal salt and pepper grinders. If the manual rotation is too tiring for you, this sleek-looking set from Grind Gourmet with an innovative pushing mechanism may be what you're looking for.
These salt and pepper grinders are compact and easy to fit into the hands. You can hold any one of them with one hand and press the lever with your thumb to start grinding. There is no twisting needed, freeing one hand for other tasks and allowing you to achieve a better fineness.
While having a new grinding design, the Grind Gourmet set uses many similar parts from other grinders. The whole set is made from high-quality stainless steel to ensure the longest lifetime before breaking down. The only plastic part is the stand on which you place the grinders to prevent them from falling down.
However, this approach requires much more effort and time from users before the salt and peppercorns are grounded to the desired fineness. Check availability here
Food & Wine
5.5″ Sunset Fiesta Colored Pepper Mill and Salt Shaker Set by Olde Thompson
Star Wars Salt & Pepper Shakers by Vandor (54017)
The Wirecutter
Paris u'Select 9-Inch Pepper Mill, by Peugeot
Border Grill Pepper Mill by Fletchers' Mill
Pepper Mill, 6-Inch by Trudeau Seville
How To Choose A Salt & Pepper Mill Set
This a quick rundown on what you need to consider a salt and pepper mill set:
Grinding mechanism: most grinders on the market are manual models. They are simple, more reliable, and last longer as there are no complex electric elements in them. On the other hand, the battery-powered grinders take care of the grinding for you and allow you to do other cooking tasks.
Size: this is usually an overlooked concern. The exact size depends on how many people you usually cook for. A too-small grinder set will require you to refill them more often.
Coarseness setting: a high-quality grinder should have multiple options of coarseness so you can get the properly-sized salt and pepper for your dishes.
Material: most grinders nowadays use stainless steel and glass as the main materials as it is more durable and suits better into a modern-looking kitchen. However, wood is also a good choice if you want to strive for a classic and natural style.
Why You Need A Salt & Pepper Mill Set
There are many reasons you should wait until you're about to cook to grind the salt and pepper:
Avoid oxidation: if you pre-ground spices like pepper or salt to save time, there is a high chance they become oxidized and lose potency in the original flavor. On the other hand, freshly-grounded salt and pepper retain the flavors better.
Provide more health benefits: fresh salt and pepper do a better job of helping your body avoid diarrhea, constipation, and colic while promoting urination and sweating of certain toxins and removing these chemicals from your body.
Add style and class into your kitchen: like many chefs from high-end restaurants, with a simple salt and pepper mill set, you can add an elegant style into your kitchen during the prepping, cooking, and serving phrases.
Final Words
The best salt & pepper mill sets above are the most prominent examples of how big of a difference freshly-ground spices can make to your dish. Invest in a high-quality like one of them, and you will avoid seeing the aroma fade away quickly and get the most flavor out of your salt and pepper instead.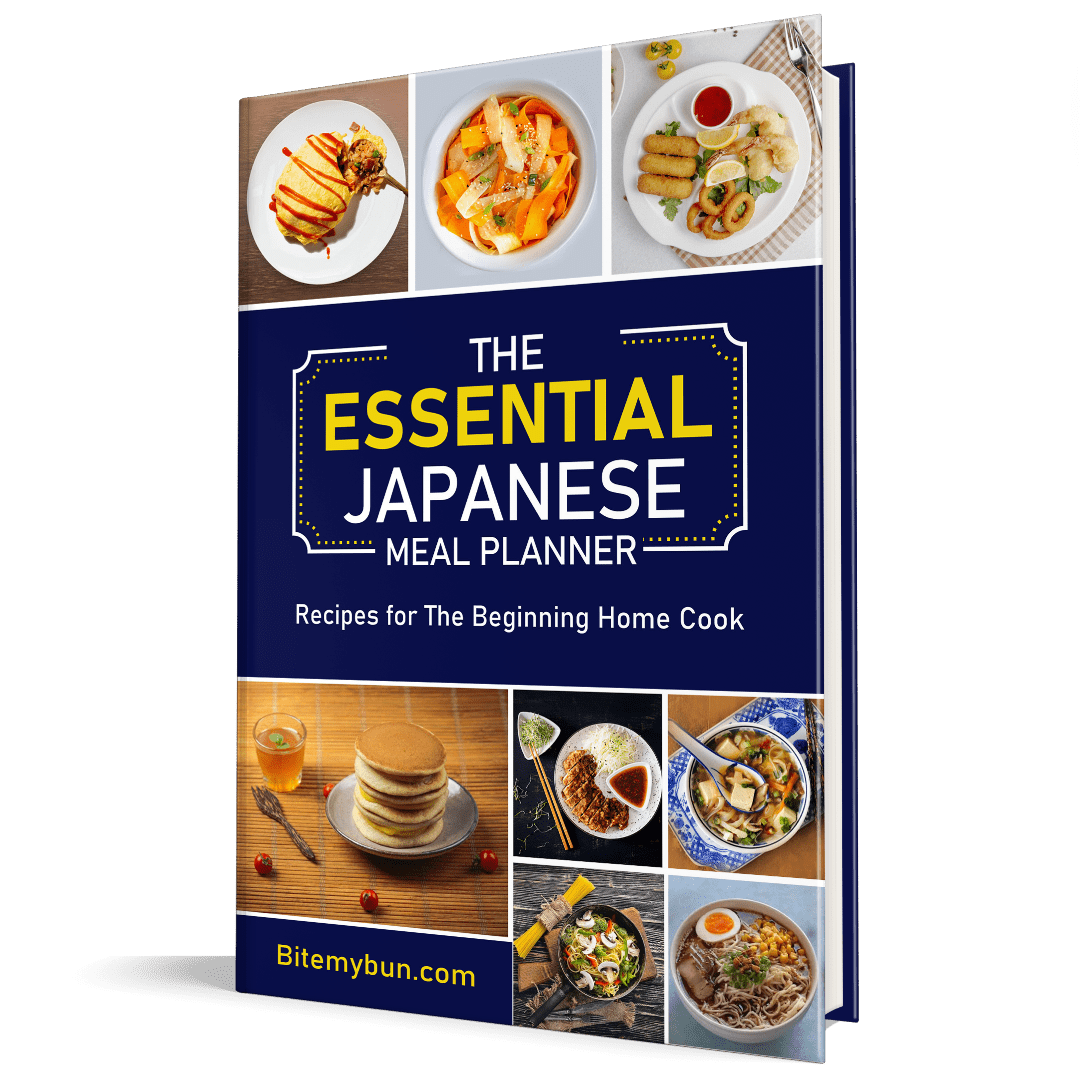 Check out our new cookbook
Bitemybun's family recipes with complete meal planner and recipe guide.
Try it out for free with Kindle Unlimited:
Read for free
Joost Nusselder, the founder of Bite My Bun is a content marketer, dad and loves trying out new food with Japanese food at the heart of his passion, and together with his team he's been creating in-depth blog articles since 2016 to help loyal readers with recipes and cooking tips.