Best substitute for sesame oil | 12 alternatives for toasted and light
I love creating free content full of tips for my readers, you. I don't accept paid sponsorships, my opinion is my own, but if you find my recommendations helpful and you end up buying something you like through one of my links, I could earn a commission at no extra cost to you.
Learn more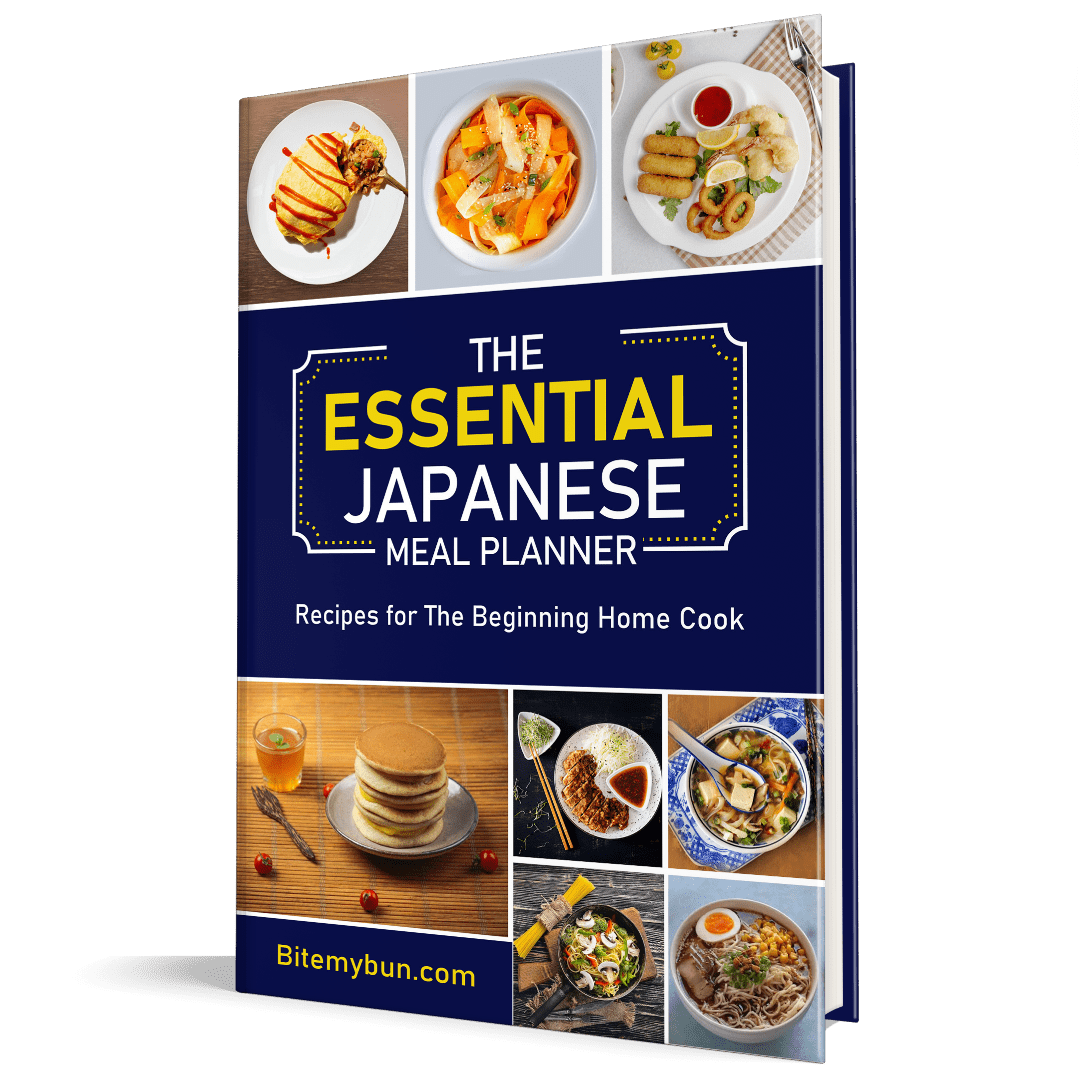 Check out our new cookbook
Bitemybun's family recipes with complete meal planner and recipe guide.
Try it out for free with Kindle Unlimited:
Read for free
Are you fresh run out of sesame oil? Or are you one of my allergic friends who cannot consume the oil but would give up the world to find an alternative that tastes as good?
Well, I understand your pain. The nutty, fatty, and intense flavor of sesame oil breathes life in that dull bowl of stir-fried noodles.
But since you don't have it available always, having a substitute is necessary.
The best substitute for toasted sesame oil is perilla oil. It has a nutty, deep, and rich flavor, like sesame oil. Plus, it has omega-3, omega-6, and omega-9, which are good for your heart, brain, and overall body function. If you are looking for a lighter alternative, or can't find perilla oil, simply go with light olive oil. 
But is that all you can use as a sesame oil substitute? Probably not!
There's a whole list I need to share with you. But of course, there are some basics you might need to consider before making your pick.
In this article, I'm going to discuss everything. So start taking notes, and let's jump in!
10 Tips to Save a Bundle on Asian Ingredients!
Introducing our brand new FREE PDF guide: "Saving Secrets: Unveiling the Art of Saving Money on Asian Ingredients" It's your first newsletter email, so start saving today! 📚🧧
We'll only use your email address for our newsletter and respect your privacy
Two types of sesame oil
Sesame oil comes in a lot of varieties for different uses. However, the most commonly used types in Asian recipes are light and toasted sesame oil.
The difference between both is described below:
Toasted sesame oil
Toasted sesame oil is obtained from roasted sesame seeds. It has an overall thicker, creamy texture than light sesame seeds, with a more robust, rich, and nutty flavor.
It enhances the flavor of stir-fry dishes and can be used as a salad dressing and dipping sauce. The color of the oil can be anywhere from gold to brown.
Light sesame oil
Light sesame oil or untoasted sesame oil is obtained from unroasted sesame seeds. It has a mild, earthy, and nutty flavor with a smoke point from 416 to 446F.
It is mainly used for baking, cooking, and deep-frying. You can find it at any Middle eastern or continental grocers.
Moreover, you can easily identify it from its light color and relatively thin consistency.
Best substitutes for toasted sesame oil
Toasted sesame oil is obtained from toasted sesame seeds.
So, the flavor is intense, strong, and a lot nuttier than the light sesame oil.
That being said, the following are some options you would like to consider as substitutes for sesame oil:
Perilla oil
Perilla oil is the closest you can get to sesame oil. It has the same nutty aroma, the same robust taste, and the same rich flavor. Besides, it has tons of health benefits too.
Perilla oil contains about 64% of omega-3, 14% omega-6, and a good percentage of omega-9.
Just so you know, omega-3 and omega-6 are one of the most essential components of cell membranes.
They are the precursors for many other substances found in the body and are responsible for blood pressure regulation and the proper functioning of different inflammatory responses.
On the other hand, omega-9 increases "good cholesterol," reducing insulin resistance in diabetics, boosting the immune system, and improving mental health.
Perilla oil can be used as an alternative to light and toasted sesame oil.
Due to the signature nutty flavor, comparatively thin consistency, and good smoking point, you can also use it to enhance the flavor of your cooked dishes and deep-frying them.
The only thing I would like to warn you about are the health risks attached to perilla oil. Overusing it can have anticoagulatory effects on the blood and cause pulmonary diseases.
Flaxseed oil
Flaxseed oil is another excellent substitute for toasted sesame oil due to its distinct strong flavor, low smoking point, and taste much closer to sesame oil.
Flaxseed oil serves as an excellent finishing for various dishes, including grilled meats, boiled vegs, salad dressings, soups, and almost all the Asian dishes that require finishing.
Besides, it also has tones of healthy goodies packed in to improve your overall health. It is rich in omega-3, a nutrient crucial for brain and heart function.
Plus, flaxseed oil has proven effective against menopause symptoms, cancer growth, and irritable bowel syndrome. Not to mention its role in improving overall skin health.
Walnut oil
Like the flaxseed oil, walnut oil also tastes somewhat closer to sesame oil.
It has the same nutty and robust flavor as expected, except that you cannot particularly cook with it!
As you heat walnut oil, it gives a very bitter flavor that could absolutely ruin the taste of your dish.
Thus, its use becomes very limited in recipes; you can only use it for salad dressing and as an ingredient in sauces.
As far as the health benefits are concerned, walnut oil is nowhere behind sesame oil. It contains an ample amount of omega-3 and omega-6.
These nutrients are responsible for promoting better heart function and reducing inflammation.
Moreover, walnut oil is also known for maintaining healthy skin and treating and preventing skin diseases including eczema, acne, skin cancer, etc.
The only health concerns of walnut oil are related to people being allergic to walnuts.
If you have the condition, using walnut oil could lead to a severe reaction. Additionally, it is high in calories! So that's another thing you would like to consider.
As for the health risks, stay away from flaxseed oil if you are allergic to eat. As well as, don't overconsume it.
Roasted peanut oil
Roasted peanut oil contains all the regular peanut oil's health goodies but with a much stronger flavor and low smoking point.
Although you cannot use it for frying or other high heat cooking activities, it's the perfect dressing for any salad, drizzle for dishes, and a tasteful ingredient for different sauces.
But hey, of course, avoid it if you are allergic to peanuts. The reaction could be strong!
Tahini
The first thing you need to know about tahini? It's not an oil! Instead, it's a paste made by grinding roasted sesame seeds with a much thicker consistency.
The best thing about tahini paste is all the different ways you can savor the delicious taste in.
For example, you can use it as a simple dip (as in the middle eastern traditions) or as a dressing.
Plus, even if you are preparing a dish with other oil and want to add the signature nutty sesame flavor, you can put a spoon or two of tahini in it.
It has the same health benefits as sesame oil as it contains an ample amount of antioxidants and vitamins but with some crazy level high amount of calories.
In other words, use it carefully!
All in all, it's an excellent tastemaker, as long as you aren't looking for a legit oil alternative.
Did you know that if you are in a pinch, you can also use tahini as a substitute for miso paste?
Best substitutes for light sesame oil
The alternatives for light sesame oil have a very neutral or subtle flavor and a high smoking point.
Since light sesame oil is used for high heat jobs like stir-frying and deep-frying, I have carefully selected each sesame oil substitute with the criteria mentioned above in mind.
Here are some good substitutes you can use instead of light sesame oil.
Olive oil
The best substitute for sesame oil you can use is olive oil. It is versatile, healthy, and has a neutral flavor that complements many dishes.
Olive oil is available in light and heavy varieties, also known as the 'regular olive oil' and 'extra virgin olive oil.'
The former is a suitable replacement for light sesame oil, while the latter is for toasted sesame oil.
Like sesame oil, you can use olive oil for cooking and topping and even put it in a marinade or your favorite teriyaki sauce.
However, you won't taste that signature nuttiness, though!
Apart from that, olive oil is rich in nutrients. It contains polyphenol antioxidants known for maintaining healthy heart function, boosting cognitive abilities, lowering diabetes risk, lowering blood pressure…and the list goes on!
Olive oil also contains monounsaturated and polyunsaturated fats, which have known functions of lowering bad cholesterol and reducing the risk of stroke and heart diseases.
A piece of advice, never over-consume it! Excessive use of olive oil can cause a detrimental fall in blood pressure, which can put you at risk of dizziness, light-headedness, and kidney failure.
If the nutty taste isn't all that you crave, olive oil is one of the best sesame oil alternatives. Go for a light olive oil like Bertolli Extra Light for the most neutral taste.
Grapeseed oil
Grapeseed oil is derived from the seed of grapes and has a very mild or almost neutral flavor.
It is a very popular vegetable oil among food savvies and is used in many recipes, specifically for baking and frying.
Additionally, grapeseed oil serves as one of the best sesame oil alternatives and is filled with all the healthy goodness you need.
For example, grapeseed contains an ample amount of polyunsaturated fats. They help reduce the amount of bad cholesterol in your blood, ultimately reducing the risks of heart diseases and stroke.
It also contains vitamin E, a powerful antioxidant that has a massive role in improving your reproductive system, skin, hair, brain, and cleansing blood.
But hey! Even with all the benefits considered, you still have to use it in moderate quantity.
Since the oil is considerably high in fat, overconsumption can lead to many problems like heart diseases, cancer, etc.
A pro-tip, always use grapeseed oil in a 1:1 ratio for sesame oil in marinades and any dishes to enjoy the full flavor and benefits.
Avocado oil
Avocado oil is another mild-flavored substitute for sesame oil with a high smoke point and tons of health benefits.
Avocado oil is also called a heart-healthy oil that is packed with many valuable nutrients, including oleic acid, vitamin E, and monosaturated fat.
These nutrients have several health benefits, including improving heart function, absorbing fat-soluble vitamins, preventing free radicals, removing LDL, and increasing HDL cholesterol.
LDL is known as Low-Density Lipoprotein and is associated with increased heart attack risks.
On the other hand, HDL is a High-Density Lipoprotein that removes harmful cholesterol like LDL from the bloodstream.
However, like any other oil, extremely high consumption of avocado oil can have allergic reactions like itching, eczema, redness, or even vomiting.
When used carefully, it's one of the healthiest cooking oils in the world after olive oil.
Peanut oil
If you don't have sesame oil available right now or are simply allergic to it, peanut oil is one of the best sesame oil alternatives available.
This one, too, is a neutral oil and doesn't have any nuttiness to its taste.
Plus, It has a very high smoking point that makes it ideal for cooking some of your favorite dishes, including fried rice, stir-fries, and noodles.
In addition to that, peanut oil is also packed up with many health-friendly goodies, including an ample amount of vitamin E and monounsaturated and polyunsaturated fats.
(view more images)
Like many light oils, this one too is considered good for the health as it lowers the amount of LDL in the blood.
The antioxidants found in peanut oil are also great for skin, nails, and hair. Plus, it plays a role in relieving skin-related issues like redness and minor skin irritations.
The only people individuals I wouldn't recommend peanut oil to are those with allergies. By which, I mean the 3 million Americans.
Sunflower oil
Where do I start! You already know a lot about it. And if you don't, I suppose you have been living under a stone?
Sunflower oil is among the most used oils for high heat cooking worldwide.
Additionally, it has all the good things you would look for in an excellent substitute for light sesame oil. The neutral flavor, the high smoking point, and all the health benefits are spot on.
Besides, it is one of the most easily absorbed oils in the digestive system, ensuring you fully benefit from all the good things it has to offer.
Sunflower oil is packed with many healthy nutrients, including vitamins like Thiamin, Riboflavin, Folate, Choline, vitamin B, vitamin E, and vitamin B6.
Moreover, it also has some useful minerals like calcium, iron, magnesium, potassium, sodium, zinc, manganese, etc.
Collectively, all these vitamins and minerals have a significant role in improving heart, skin, and hair health, improving the immune system, and preventing diseases like arthritis, cancer, and asthma.
The best thing about sunflower oil? You will easily find it in any grocery store…if you don't have a bottle of it already!
The only precaution? Try to do low heat cooking with sunflower oil.
According to research, sunflower oil releases the most aldehydes (toxic substances) on high heat compared to any other oils.
Canola oil
You can call canola oil the blood relative of the sunflower oil because both generally have the same health benefits. And both are the most commonly used types of vegetable oil in the world.
It's a very neutral oil. Thus, you won't taste that signature nutty and pungent flavor of sesame oil.
However, as far as high heat cooking and health benefits are concerned, the oil is, by far, one of the best.
Canola oil is rich in omega-3 and omega-6, which play a crucial role in regulating blood pressure and helping with inflammation. Along with that, it has a good amount of vitamin E and K.
Both of these vitamins are absolutely necessary to maintain healthy skin and hair and reduce any signs of aging. Plus, they also help with acne.
You can confidently use canola oil in place of regular sesame oil for medium heat frying, deep-frying, stir-frying, and practically any frying!
The only bad thing? Finding pure canola oil is something next to impossible as most canola seeds are genetically modified, and the oil is passed through rigorous refining.
In other words, there's a potential probability of some side effects, including symptoms of heart diseases and a negative impact on brain health.
Almond oil
Fond of making Chinese dishes? Almond oil is the best sesame oil substitute at your disposal. Its distinct flavor also makes it highly suitable for other Asian dishes.
You can use it as a dressing for salad, low-heat baking, frying, or just as a finishing for your favorite dishes to add flavor to them.
To be used as a substitute for light sesame oil, almond oil is often refined. Thus, it loses a lot of nutrients along the process. So if you are more into its health benefits, you can use other options.
As for health benefits and robust flavor, I would highly recommend going for the unrefined version. But the thing is, you cannot use it for frying.
FAQs
How to make your own roasted sesame seed oil
This won't result in the same aromatics as roasted sesame oil but works well in a pinch.
Simply heat about 1/4 cup of sesame seeds in a skillet over medium heat. Take care to not burn them!
Next, add about 1 cup of neutral cooking oil like canola oil or light olive oil, and let it heat along with the sesame seeds for about two minutes.
Turn off the heat and let the oil cool down before straining the seeds. Use as you would sesame oil for your recipe!
What oils can I use as a substitute for sesame oil when making fried rice?
Canola oil, sunflower oil, and olive oil are two best options for making fried rice. They all have a very neutral flavor and are packed with health-friendly nutrients.
Other options are pretty intense and could overpower the taste of the dish.
Now you're set to make this great Teppanyaki Fried Rice Recipe in 11 simple steps
Can I mix any other oil with sesame oil?
Yes, you can! In fact, mixing sesame with other oils is quite a ubiquitous practice.
However, be careful to mix it with oils that are most compatible with your recipe and the natural flavor of sesame to bring the best out of it!
Which oil is the best for health?
If we talk about the overall best oil for health, nothing beats olive oil…not even sesame. It has just the perfect balance of flavor and nutrients.
Other health-friendly oils include sunflower oil, avocado oil, and almond oil.
Which oil is the best for the heart?
Canola oil is the best if you are someone with a heart condition or just want to stay safe from it. It is rich in vitamins and has little to no bad cholesterol as it's passed through rigorous refining.
Which oil is the best for hair in cooking?
Pure, natural grapeseed oil is the best option for cooking if you are conscious about skin and hair care.
It contains vitamin E and a certain amount of DHT blockers which are great for hair and scalp, especially for individuals with androgenic alopecia.
Which oil is best for weight loss?
Canola oil is an excellent option if you are on a diet. As it has the least amount of saturated fat inside, you can confidently use it as a sesame oil substitute if you want to cut your weight quickly.
Takeaway
Now you know which oils to use when you don't have sesame oil in your kitchen or if you don't want to use it for some reason.
Given that you have plenty of options at hand, only pick those that will complement your daily dishes well.
Moreover, see if your choice is suitable for your health.
Ask yourself questions like, would it be more suitable for your overall family? Are there individuals in your family who might be allergic to it?
How much oil will you consume, and what can be the potential side effects you need to keep in an account?
If the oil you are picking gets safely through most of these questions, you can go for it without any worries.
Did you know that sesame oil is one of the main seasonings used in hibachi cooking?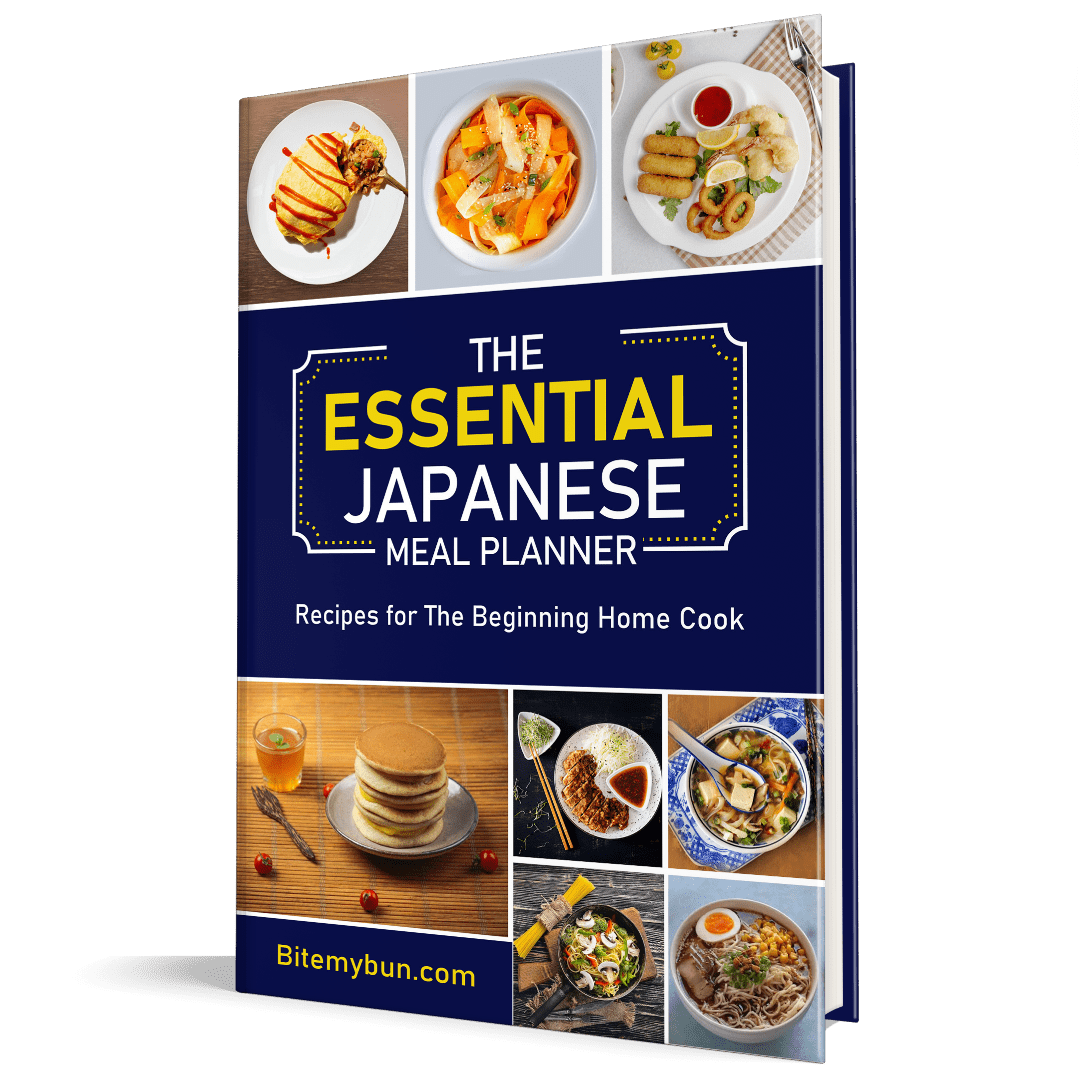 Check out our new cookbook
Bitemybun's family recipes with complete meal planner and recipe guide.
Try it out for free with Kindle Unlimited:
Read for free
Joost Nusselder, the founder of Bite My Bun is a content marketer, dad and loves trying out new food with Japanese food at the heart of his passion, and together with his team he's been creating in-depth blog articles since 2016 to help loyal readers with recipes and cooking tips.