Best takoyaki toppings | Try these yummy ideas for the best flavor
I love creating free content full of tips for my readers, you. I don't accept paid sponsorships, my opinion is my own, but if you find my recommendations helpful and you end up buying something you like through one of my links, I could earn a commission at no extra cost to you.
Learn more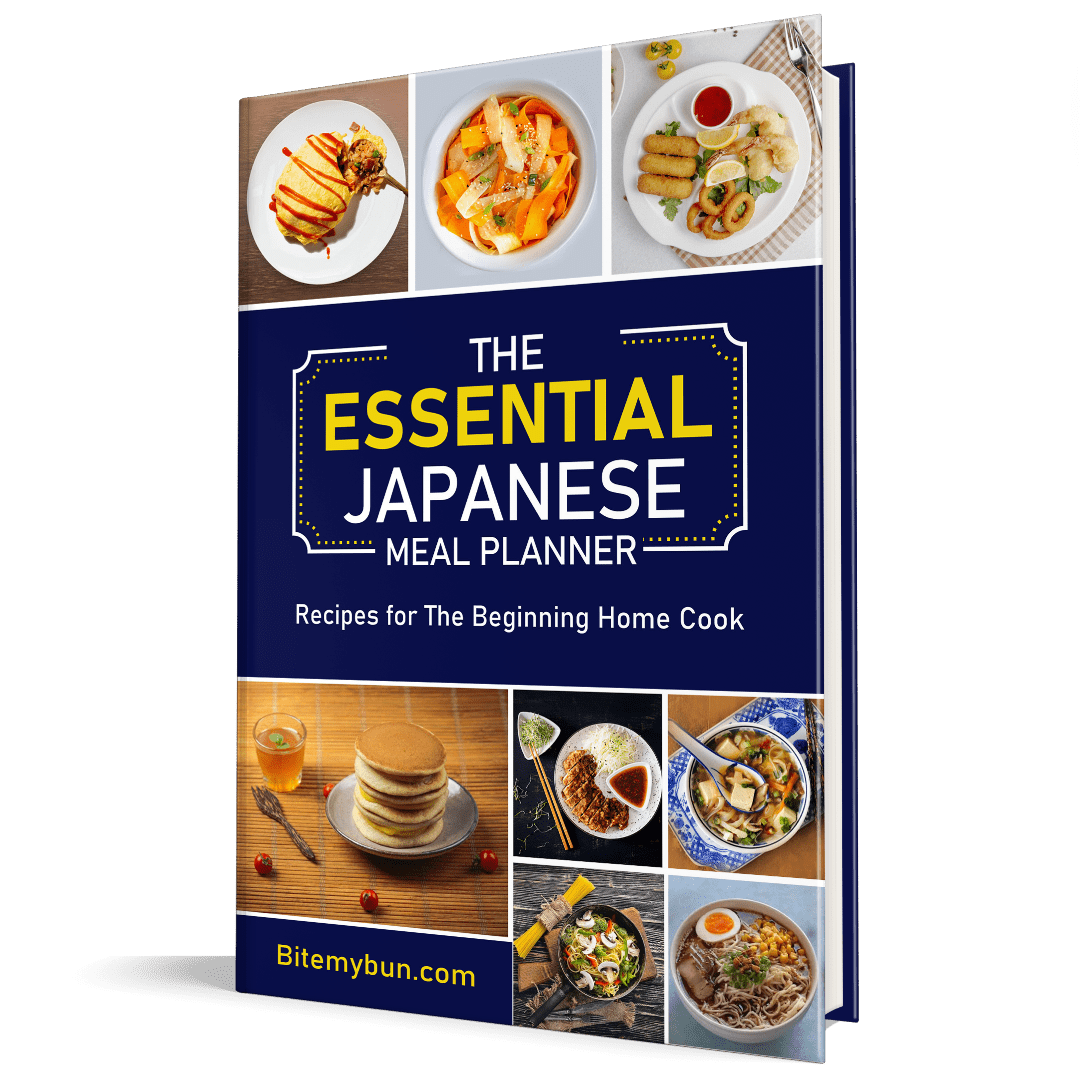 Check out our new cookbook
Bitemybun's family recipes with complete meal planner and recipe guide.
Try it out for free with Kindle Unlimited:
Read for free
One of Japan's best-known snacks is Takoyaki, also known as octopus balls or round octopus dumplings. This food is served at street stalls, izakayas, train stations, grocery stores, and specialty restaurants too.
Basically, takoyaki is everywhere, and it's one of those must-try cheap street foods. You need to try it with all kinds of toppings to appreciate the interesting flavor combinations fully.
Takoyaki octopus balls are savory dough balls filled with tasty octopus pieces and served with a salty takoyaki sauce. But, what makes them interesting is that they are served with various delicious toppings. The most common topping is bonito flakes (dry skipjack tuna), but there are many other options too!
In this article, I will list the best toppings, including dried bonito and many others. Since takoyaki is one of the most popular Japanese recipes, you need to know about all the best toppings to go with it.
17 Easy Recipes Anyone Can Make
All the tips you'll need to get started in Japanese cooking with, for a limited time, free as our first email: The Complete Japanese With Ease Cookbook.
We'll only use your email address for our newsletter and respect your privacy
What is the most used topping on takoyaki?
There are many good toppings for takoyaki, which are usually added to the takoyaki balls after you take them out of the takoyaki pan.
Let's look at the most popular topping of all time: dried bonito flakes. When you visit stalls selling street food, you will notice that the classic takoyaki is usually topped with takoyaki sauce, Japanese mayo, bonito flakes, dried seaweed, and beni shoga.
But, you can add more and all kinds of savory toppings to change up the flavors.
You can buy all the topping suggestions at a Japanese or Asian grocery store or order them from Amazon.
Bonito flakes
The most common topping for takoyaki is, no doubt, Katsuobushi.
Bonito flakes are fermented, and dried skipjack tuna flakes used to give a salty and fishy flavor to takoyaki balls. Classic Japanese street food stalls (called yatai) will sell takoyaki with a good serving of bonito flakes on top.
These are light pink or light brown fish pieces made of dried tuna and shaved into very thin flakes.
If you're looking to try interesting Japanese food, then you need to give bonito flakes a try.
When you sprinkle these fish flakes on hot takoyaki balls, they react to the heat and appear to move, even though they're not alive. It's definitely a unique topping for your favorite snacks.
Bonito flakes have a fishy, smoky, and salty flavor.
Check the price on Amazon: Kaneso Tokuyou Hanakatsuo Bonito Flakes
Other tasty toppings for takoyaki
Takoyaki sauce
Every delicious bite of takoyaki needs the mild and slightly sweet flavors of takoyaki sauce.
One of the best brands to try is the Otafuku Takoyaki Sauce, an authentic Japanese topping. The takoyaki sauce is drizzled over the top of the hot octopus balls.
Takoyaki sauce is made from a combination of ingredients:
sugar
ketchup
mentsuyu (soup base)
Worcestershire sauce
Some recipes require a dash of soy sauce or oyster sauce to add some seafood flavor.
Check the current price of bottled Takoyaki sauce on Amazon: Otafuku Takoyaki Sauce.
What does takoyaki sauce taste like?
It is a mild brown umami sauce with a light sweetness, tanginess, and fruity notes. The base flavors are soy sauce and kombu, which are savory, and then you have the sweet and tangy aromas of sugar and ketchup.
Dried seaweed
Dried seaweed called Aonori is another common topping. You can also use pieces of Nori, kombu (kelp), or wakame seaweed to add that salty sea flavor.
Aonori has a very potent sea flavor, and it is shaved into flakes, so it works well as a topping. It adds some crunch, and combined with the takoyaki sauce; it adds a rich kombu flavor. Aonori and bonito flakes are the crunchiest part of the takoyaki.
Check the price on Amazon: Aonori Dried Green Laver Seaweed for Takoyaki.
Japanese mayonnaise
Japanese mayo is similar to American mayonnaise, but it is made differently. It is made from egg yolk only and no egg whites.
As a result, it has more umami flavor than your classic Western mayo. Also, it is much creamier, thicker in texture, and a much bolder egg flavor.
The flavor is less sweet but a bit tangier, and there is less acidity in this type of egg yolk mayo.
You can make this mayo at home by mixing:
mustard
vegetable oil
sugar
rice vinegar
egg yolk
salt
Or, you can buy Japan's favorite Kewpie Mayonnaise. This mayo is sold in a tube format, not bottles like American mayo.
So, once you make takoyaki, you can douse it with this Japanese mayo and enjoy the sweet but tangy flavors.
Check the price on Amazon: Kewpie Mayonnaise.
To make takoyaki at home, you also need a special takoyaki pan. Find the top 7 Best Takoyaki pans, makers & machines reviewed here
Beni shoga
You might be familiar with Japanese pickles (tsukemono), which are healthy and delicious (takoyaki itself isn't very healthy). Beni shoga is one of the best pickles.
Thin strips of ginger are pickled in umezu, a special vinegar pickling mix used to make umeboshi pickled plum.
The beni shoga ginger has a light red color from artificial coloring. It adds a sour and spicy taste to takoyaki and a nice pop of color.
Red pickled ginger is a popular topping and condiment in Japanese cuisine.
Check the price on Amazon: Kizami shoga
Green onions & dried onion flakes
If you want to add some herbs and veggies on top of each takoyaki ball, you can add some sliced green onions or scallions.
There's nothing like some fresh crunchy green onions on top of hot takoyaki. It is the best herb to add, and you probably have some in your fridge already.
For an alternative, why not try dried onion flakes? Dried onion flakes have a tasty savory flavor and they're easy to store in your pantry.
It all depends if you prefer fresh green onions or the more potent flavor of dried white onions.
Check the price on Amazon: Badia Onion Flakes
Okonomiyaki sauce
Do you want to try a sauce that tastes similar to takoyaki sauce but has additional umami ingredients? Well then, okonomiyaki sauce is a great substitute.
Okonomiyaki is another popular street food. It is a pancake with eggs and cabbage and it is served with a savory sauce that you can also use for takoyaki.
The sauce is made from:
fruits and vegetables
sugar
vinegar
soy sauce
kelp
shiitake mushrooms
ketchup
Worcestershire sauce
oyster sauce
In terms of flavor, it's similar to tonkatsu sauce. It has a sweet and savory flavor that you can call "umami".
Check the price on Amazon: Otafuku Okonomiyaki Sauce
If you're feeling adventurous, you can try my okonomiyaki sauce recipe at home.
Dashi stock
Alright, it's not really a topping but more of a dipping sauce. In some Osaka restaurants, the takoyaki balls are dipped into a savory and umami dashi soup stock.
This variation is called Akashi yaki and the dashi can be considered a type of topping since it's used to add more flavor to the takoyaki.
You can buy dashi stock cubes, dashi powder, or a liquid dashi seasoning and make your own dipping sauce at home.
Alternatively, you can pour some dashi stock onto the takoyaki to make them very soft.
Check the price of Japanese Hon Dashi on Amazon.
Cheese (grated parmesan)
Hot takoyaki with melting salty cheese is a unique and quite uncommon variety but trust me, it's delicious!
You can use any salty cheese, parmesan, cheddar, or any cheese you like and sprinkle on top of the plain deep-fried takoyaki.
If you're really hungry, you can add mayo, sauce, and all the other ingredients too.
I recommend Kraft Grated Parmesan and Romano Cheese from Amazon.
Japanese curry powder
Another tasty option is Japanese curry powder. It's a simple topping and seasoning and perfect for curry lovers.
A simple sprinkle of curry powder combined with Japanese mayo is a tasty way to enjoy octopus balls.
This type of curry is mild but flavorful.
Check the price on Amazon: S&B Curry Powder
How do you make takoyaki?
To make takoyaki balls, you need a special takoyaki grill pan. This special takoyaki pan has round molds, and you can cook the takoyaki on the stovetop.
A cast-iron takoyaki pan is a bit more expensive, but aluminum is just fine if you make this snack occasionally.
Takoyaki is fun to make, and if you want the easiest method, you can get an electric takoyaki maker machine.
You have to gather the takoyaki ingredients and then make the batter.
Then, pour the batter straight into the special pan, fill with ingredients like cooked octopus and tempura batter (tenkasu), add a top layer of batter, and then fry till golden brown.
Once ready, add all the authentic takoyaki toppings or the ones you like from our list on top of the deep-fried balls. Then, enjoy the hot takoyaki balls while still hot!
Check out my takoyaki recipe and an easy way to make the takoyaki batter at home with all the info and cooking instructions you need.
There's more than one takoyaki recipe so you're sure to find one that works for you.
Takeaway
Next time you want a savory deep-fried snack, don't hesitate to try making takoyaki. You can use the special takoyaki grill pan to make a large batch and then heat the takoyaki when you crave them.
They are truly delicious, topped with bonito flakes, takoyaki sauce, Japanese mayo, and beni shoga pickled ginger.
Traditional takoyaki will satisfy your craving for boiled octopus and chewy batter and then the addition of toppings makes it even more satisfying.
So, don't wait and head out to grab some takoyaki for the family.
Next, learn How Long Takoyaki Can Last before it goes bad & if can you freeze it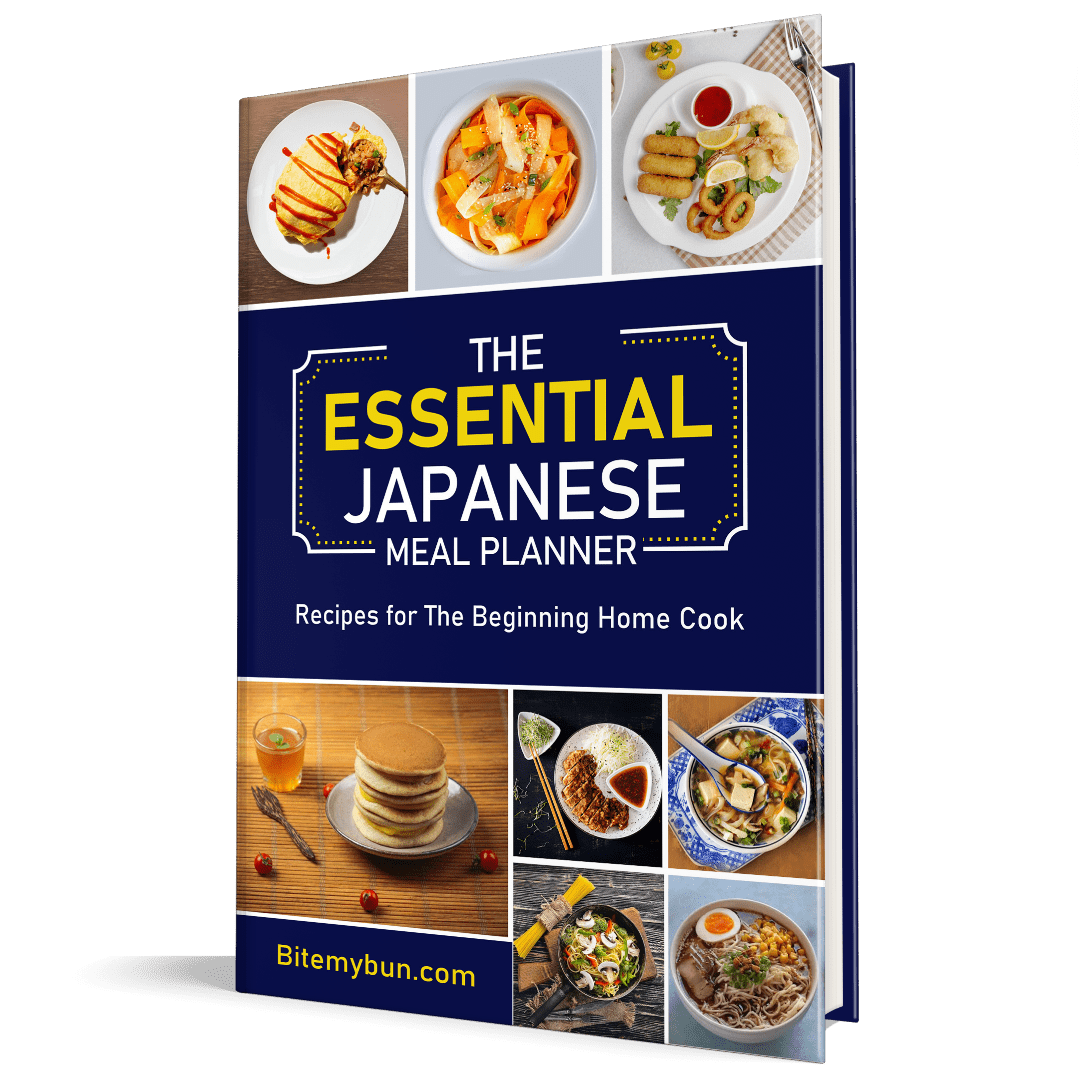 Check out our new cookbook
Bitemybun's family recipes with complete meal planner and recipe guide.
Try it out for free with Kindle Unlimited:
Read for free
Joost Nusselder, the founder of Bite My Bun is a content marketer, dad and loves trying out new food with Japanese food at the heart of his passion, and together with his team he's been creating in-depth blog articles since 2016 to help loyal readers with recipes and cooking tips.