The best tweezers (small tongs) for Japanese and Korean BBQ reviewed [Top 4]
I love creating free content full of tips for my readers, you. I don't accept paid sponsorships, my opinion is my own, but if you find my recommendations helpful and you end up buying something you like through one of my links, I could earn a commission at no extra cost to you.
Learn more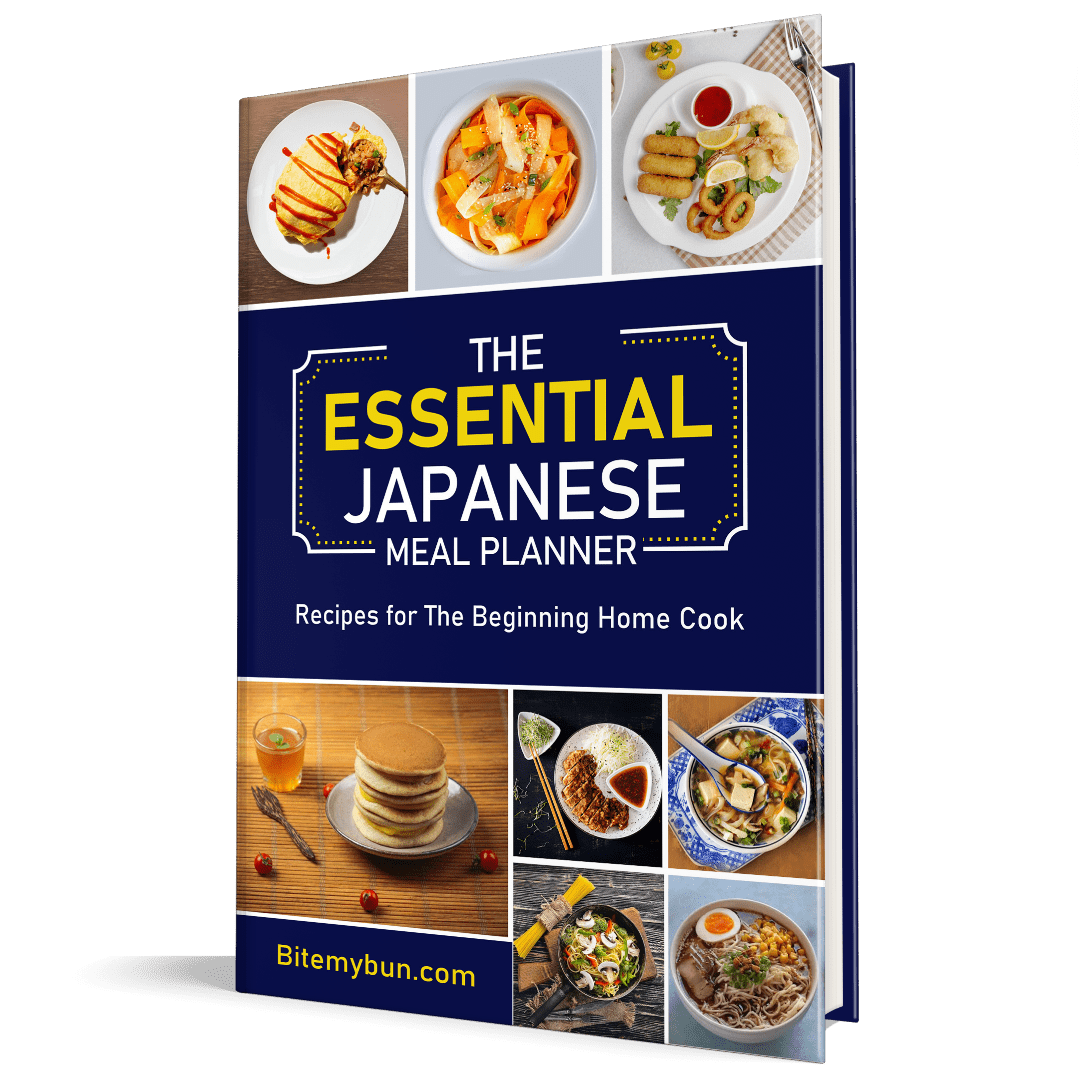 Check out our new cookbook
Bitemybun's family recipes with complete meal planner and recipe guide.
Try it out for free with Kindle Unlimited:
Read for free
When you're making yakiniku, also known as Japanese barbecue, you need small tongs or tweezers to place the meat onto the grill and to flip it while it cooks.
Restaurants provide the tongs but what about when you're cooking at home?
If you're cooking up Japanese or Korean barbecue at home you shouldn't be using forks or large tongs to handle the meat.
Turning the small pieces of meat and veggies requires a certain amount of precision – you don't want to drop the wagyu beef between the grates!
Working the hibachi grill requires precision tongs, also known as barbecue tweezers.
In this post, I'm reviewing the best small tongs and tweezers for Japanese and Korean BBQ. A pair of Todai 9.4-Inch Yakiniku BBQ Tongs are perfect for cooking and turning the meat on the grill grates. Since they're made of stainless steel, these tongs won't warp and they allow for precision when making Yakiniku.
First, check out the best tongs for yakiniku and then read full reviews down below:
10 Tips to Save a Bundle on Asian Ingredients!
Introducing our brand new FREE PDF guide: "Saving Secrets: Unveiling the Art of Saving Money on Asian Ingredients" It's your first newsletter email, so start saving today! 📚🧧
We'll only use your email address for our newsletter and respect your privacy
What are Japanese BBQ tweezers?
Cooking Korean and Japanese BBQ isn't as simple as it seems if you can't get a good grip on the meat and vegetables.
Just imagine trying to flip over mushrooms or small prawns on the grill without proper tongs or tweezers.
Japanese or Korean barbecue tweezers are a tool that is used to grab and lift anything. They are normally joined near the handle and have two grippers on the other end, allowing you to hold objects with one hand.
Tongs can be used to move hot objects such as meat or veggies as well as to serve food and flip on the hot grill.
If you're looking for the best tweezers for Japanese BBQ, then long, lightweight tongs are what you need.
They're specifically designed to pick up meat with ease and allow for more precision than with chopsticks. The best tongs are also long so that they can reach everything on the griddle.
Furthermore, they need to be made of metal or another non-heat reactive material so that they don't melt during the cooking process.
This tool will help you remove the meat from the skewer, preventing any unwanted accidents.
There are many different types of tweezers for this purpose, but it's recommended that you use ones with a sharp needle-like end.
Also find out which other essential tools Hibachi chefs most often use (+ buying guide)
Korean BBQ tongs
There's not much difference between Korean and Japanese tongs and they look almost identical.
If you want to enjoy Korean (or Japanese) barbeque without the hassle of having to turn your protein every few minutes, get yourself a pair of tongs.
The best type of tongs for this task is a pair of BBQ tongs with a 90° head. These tongs make it possible for you to flip, grab and place your protein effortlessly.
They can also be used as an extra set of hands when dressing up your meat on the grill grid or as a stand for those who like to use planks for their grilled food.
Buying guide for yakiniku small tweezers
Asian BBQ tongs are fairly similar so you might have a hard time deciding which is best for your needs.
That's why I'm sharing what to look for when buying tongs for Japanese BBQ.
The best tweezers for Japanese BBQ are serrated and pointed. They need to be firm and sharp enough to cut through tough meats like ribs and chicken.
When it comes to buying Japanese and Korean BBQ tongs, you need lightweight, small tweezers that have a serrated pinch tip for maximum precision.
Size & weight
Smaller tweezers are the best for Korean and Japanese BBQ because they allow for lots of precision.
The meat and vegetables are cut up into smaller pieces and thin slices compared to the large steaks or rib racks you're used to.
Therefore, you need a smaller, lightweight pair of tweezer tongs to ensure you can grab, flip, and turn the food on the hot tabletop grill.
Also, the tongs should be well balanced so you can hold them easily.
The tweezers should also have a long enough reach so that you don't get your fingers too close to the grill but they shouldn't be too long either since the tabletop or built-in table grills are quite small.
Non-slip handle
A non-slip handle is a must-have feature because, without it, the tongs could slip from your hands and fingers.
Since they're so small and light, it's easy to drop them especially if you are picking up heavier pieces of meat.
The non-slip handles are also made of metal so they are heat-safe.
After all, a tight grasp allows you to pick up small veggies like mushrooms without the tweezers slipping, even if your fingers are a bit greasy.
Material
Stainless steel is the best material for BBQ tweezers. That's because this material is very resistant to wear and tear.
First, the stainless steel doesn't warp when exposed to high heat from the grill as aluminum does.
When shopping for grill tweezers, don't get tongs that aren't made of stainless steel or ones that contain any plastic or wooden components because these will melt, warp, or catch fire as you maneuver them on the hot hibachi.
Also, this stainless steel material doesn't rust or corrode as fast as other cheaper metals.
Finally, the stainless steel is durable over time and super easy to clean. The food doesn't stick to the tongs so you don't need to do heavy scrubbing.
A bit of hot water and a light handwash is all the tongs need.
Tweezer tip
The pinch tip should have serrated edges.
Some tongs are sharper than others but sharpness isn't required in this case because you don't want to ruin the food's texture by cutting or making rough cuts in the meat while flipping it over.
Best small tweezers for Korean & Japanese BBQ
You might be used to using either long tongs with scallop-shaped clamps or classic tongs with scissor-like handles.
But what makes Japanese and Korean BBQ tongs different is their tweezer-like shape.
The tongs have a long thin shape and pointed ends, called a pinch tip just like tweezers so you can precisely grab the meat and vegetables to turn them over as well as move them to and from the grill.
This pointed sharp edge also helps "poke" the meat without ruining its texture.
Best tweezers for Japanese BBQ: Todai 9.4-Inch Stainless Steel Non-Slip Yakiniku BBQ Tongs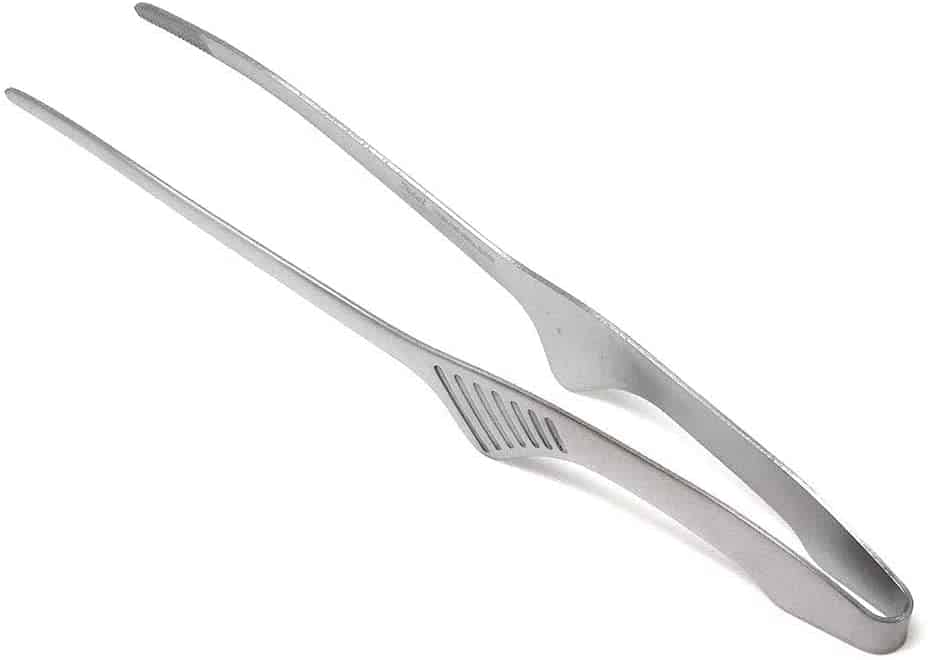 size: 9.4 inches
material: stainless steel
pinch tip
When you're having yakiniku, the meat and vegetables are cut up into thin slices and smaller pieces compared to regular Western BBQ.
Therefore, the classic large barbecue tongs you have lying around the house are pretty much useless.
That's why you need small, thin, pinch tip Japanese grill tweezers that help you grill and turn over the meat precisely when you're cooking on the hibachi, konro, or shichirin grill.
Todai's BBQ tweezers are very lightweight and only weigh 2.2 oz so you can maneuver them very easily.
What customers love about these small tongs is that they are made of one-piece which makes them more robust.
Thus, these tongs are less likely to break or bend while you're handling meat, even if it's something heavier like a yakitori skewer.
Also, the one-piece design doesn't separate like those two-piece glued together tweezers from cheaper brands.
You can use the tip part of the tongs to pick up hibachi noodles (recipe here) too!
These tweezers are 9.4 inches long and have a textured non-slip handle. This ensures you have a good grip on the tweezers so you don't drop that tasty meat.
Just think of those yummy thin yakiniku beef cuts which can easily slip between the tong pinches.
The pinch tips have a sharp edge – maybe a bit too sharp for some peoples' liking. But, they offer excellent grip and are perfect for small food items.
You can even use them when cooking bacon for breakfast or picking up dumplings from the steamer!
Some users noted that the pinch tips don't match up perfectly in some cases which can make them slightly shorter than advertised.
However, when it comes to holding the food, these tweezers offer a tight grip.
Be careful with picking up fish with these they can puncture the flesh too much and cause the fish to break apart.
The Todai brand barbecue tongs are among the best in the world for Asian-style BBQ because they are made in Niigata, Japan out of durable stainless steel.
They are also sold for an accessible price and are easy to clean.
What makes these tongs stand out from cheaper ones is the material.
Whereas very cheap tongs are made of aluminum that can warp from the heat, the stainless steel tongs withstand high temperatures and last longer.
Best tweezers for Korean BBQ & most versatile: Puregrip Set of 2 BBQ tweezers
size: 9.5 inches
material: stainless steel
pinch tip
This 2-piece Korean tweezer set from Puregrip is the perfect set of tongs for a small household. You can use them when making Korean BBQ at home.
When you compare the Japanese stainless steel tweezers with these Korean ones, they are roughly the same size. However, these Puregrip ones seem to hold up better in time. They don't rust as easily and they are also dishwasher safe, thus easier to clean.
The tweezers have a slim design with serrated tips. The longer tips offer a better grip so you can use the tweezers to flip onions, mushrooms, peppers, bokkeum, and flip or grab your bulgogi from the grill.
Also, serrated tips are perfect for grabbing slippery foods such as calamari, squid, and juicy, squishy tomatoes.
If you like to flip your beef, chicken, and shrimp many times, you can count on the smart design of these tweezers. The handle is wide enough to fit your fingers comfortably and it's also non-slip. Its serrated texture ensures the tweezers don't slip even if your fingers are a bit greasy mid-way through the meal.
At 9.5 inches, these tongs are not too short and just long enough to let you reach for the food without burning your hands and fingers.
This pair of tongs is self-standing which means they don't fall over when you stand them up near the grill. Therefore, you don't need to get a special spoon rest.
They also have support legs that ensure the tips don't touch the surface of the table. This feature makes the tweezers more hygienic.
Finally, I want to mention that like the Japanese tongs, these are also stainless steel and quite robust and warp-proof.
Japanese vs Korean barbecue tongs
These two tweezers are very similar and you can use either of them when cooking Asian barbecue at home.
Whether you're cooking Wagyu beef or grilled chicken, the slim shape of the tongs allows you to make precise grips and flip the food on the grill without damaging it.
The Korean Puregrip is a set of 2 tweezers so it's a better purchase if you want to save money. Having a set of two means you and your loved one can both have your tongs for the hibachi.
The Japanese stainless steel tongs are high-quality but still very affordable.
Todai is a reputable Japanese brand and their tongs are known for durability and high heat resistance. Thus, you can be sure the pincets don't warp while you're grilling.
I like the Korean tongs because they have a bit of duller pinch tip so they don't pierce the food and you can use them to handle delicate foods like grilled tomatoes.
But, people say the Japanese tongs are perfect for handling Chinese dumplings too because they have a good serrated pinch grip which is definitely slip-proof.
You can't go wrong with either of these grill tweezers in your kitchen.
In case you are wondering, I explain the difference between Japanese and Korean BBQ in depth here
Best precision tweezers: O'Creme 10 Inch Rose Gold Stainless Steel Kitchen Tongs
size: 10 inches
material: stainless steel
pointed pinch tip
If you're looking for a product that resembles chopsticks, then you can count on the O'Creme 10 inch stainless steel food tweezers.
The chopstick design offers the most precision but wood is not suitable for use on the hot grill. That's why stainless steel chopstick-like tweezers are the best alternative.
If you're keen on serving perfect yakiniku, you need to use these pointed tip serrated tongs because you can grip the smallest foods with amazing accuracy and precision.
The narrow end allows you to remove fish bones or chicken bones while the meat is cooking on the grill.
This pair of kitchen tongs is handy for all kinds of tasks, not just cooking yakiniku.
You can use them to grab pickles from a jar, spear vegetables, remove meat from the marinade for the grill or grab narrow items from tight spaces.
The tweezers are held in place by a serrated handle that has textured ridges to prevent the tweezers from slipping from your fingers while you handle the meat.
And since it's 10 inches long, this pair of tongs is a great length that lets you maneuver the meat at a safe distance from the flames.
Each pair of tweezers is built from a single piece of solid, resilient, and durable stainless steel, with a comfortable ergonomic form and a tip that is blunt enough to be safe to touch or even press but still pointed enough to maximize precision.
The only thing I would worry about is the colorful finish coming off after a few washes.
Overall, this thin pair of tweezers allow for a firm grasp on food to avoid it from slipping out of tongs. Its slimness makes it simple to hold and reach into tiny areas.
Food-safe exterior with a glossy metallic finish to bring color to your kitchen. It's definitely cool to have such a well-designed pair of tweezers to impress guests.
Best tweezers for fish bones: Cindy's Tool 2 Pieces Japanese Fish Bone Pliers
size: 4.7 inches
material: stainless steel
flat & angled tip
These are two pairs of fishbone tweezers – so technically, they're not designed for yakiniku. But, I thought I should mention them because they are ideal for prepping your BBQ meat.
The tongs are short and small, without the classic serrated edge tip. One pair has a diagonal plier design whereas the other is a pair of flat tongs.
You can use them to remove fish bones before or after cooking the fish on the hibachi grill.
Also, you can use these tongs to pull hairs from poultry. Therefore, this is a suitable product for the BBQ chef who must cook for the pickiest guest.
The tweezers are made of strong, durable stainless steel that doesn't warp and doesn't rust.
Each pair is only 4.7 inches long – so significantly shorter than the classic BBQ tongs. However, these are mostly used for prepping the Yakiniku not flipping the meat while the grill is hot.
Most people use these types of small tweezers to remove all the bones in fish fillets.
It's easy to grab and pull out even small bones from trout, salmon, carp, swordfish, etc. Simply pinch the bones and pull them out.
For example, if you cook shrimp you can use these tweezers to remove the shell.
Like other tweezers, these also have a non-slip grip so you can handle them easily. They aren't too sharp so you don't ruin the flesh or food's texture.
For more tips & tools to remove fish bones check out this full review of the 4 best fish bone pliers & tweezers
How to handle meat for yakiniku
There are a few things to keep in mind when handling your meat at the grill.
The first is that you should never spear the meat because it will make it hard to marinate evenly. Instead, use tongs.
When passing food over the flame, be sure to move the food quickly and do not let it linger too long on one spot or it will start burning.
You can place the tongs horizontally because they stand up without tipping over. This allows convenient access to the tongs and prevents contamination.
Finally, always keep an eye out for sauces like soy sauce, wasabi, and special yakiniku sauce.
Also be sure to read my full guide to Sukiyaki steak (recipe, cutting technique and flavors)
Takeaway
Ideally, you should get a few pairs of bbq tweezers to avoid cross-contamination between raw meat and cooked meats.
If you're starting out with cooking Japanese and Korean BBQ, you can get the Todai 9.4 inch tweezers which offer a secure grip and hold up well, even when used on hot surfaces.
Since these are affordable tweezers, you get a lot of value for your money and you don't have to struggle to handle and turn the meat on the hibachi or konro grill.
Wondering if you can use your konro grill indoors? Here's why you shouldn't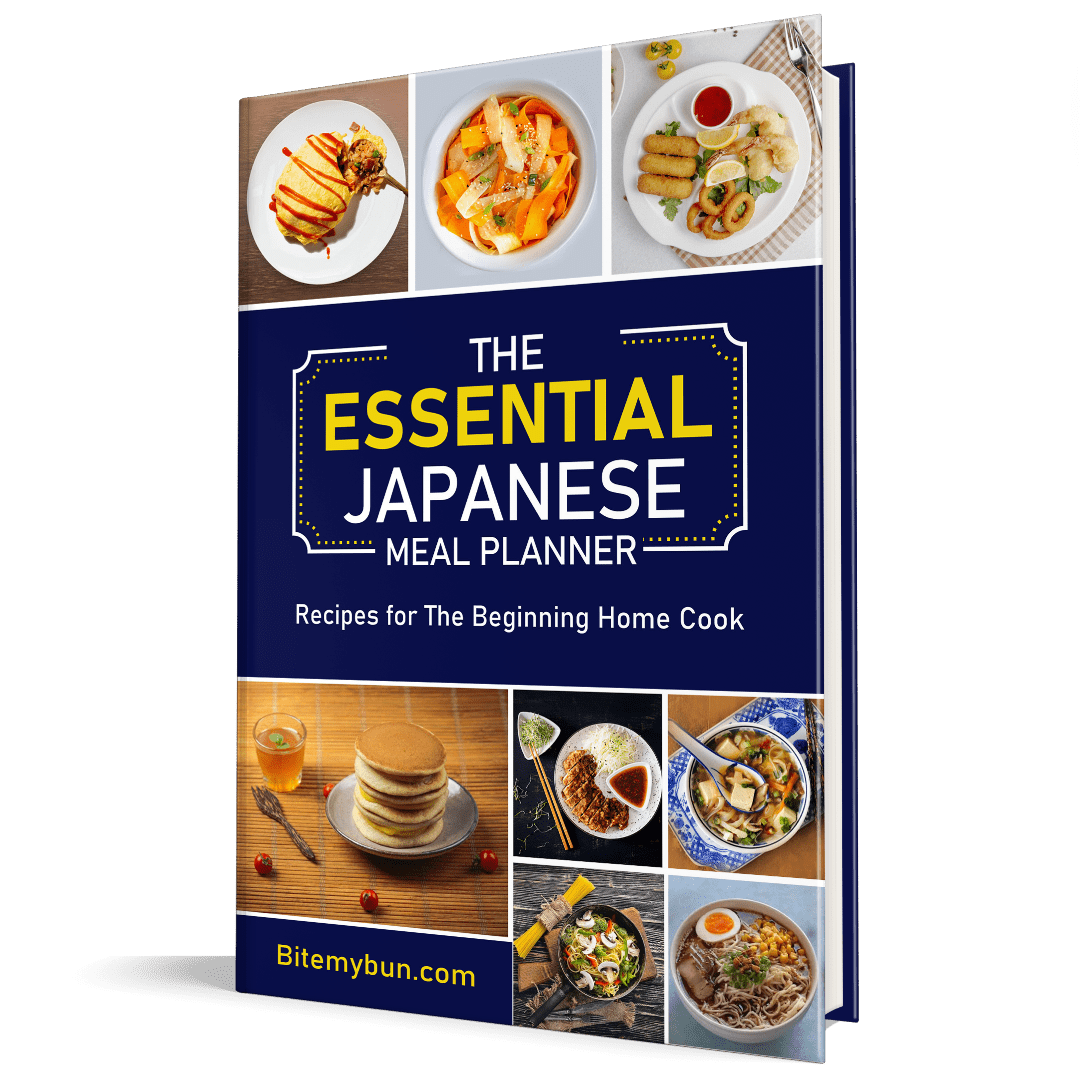 Check out our new cookbook
Bitemybun's family recipes with complete meal planner and recipe guide.
Try it out for free with Kindle Unlimited:
Read for free
Joost Nusselder, the founder of Bite My Bun is a content marketer, dad and loves trying out new food with Japanese food at the heart of his passion, and together with his team he's been creating in-depth blog articles since 2016 to help loyal readers with recipes and cooking tips.