Escabeche: A Sweet & Sour Filipino Fish Recipe (Lapu-Lapu)
I love creating free content full of tips for my readers, you. I don't accept paid sponsorships, my opinion is my own, but if you find my recommendations helpful and you end up buying something you like through one of my links, I could earn a commission at no extra cost to you.
Learn more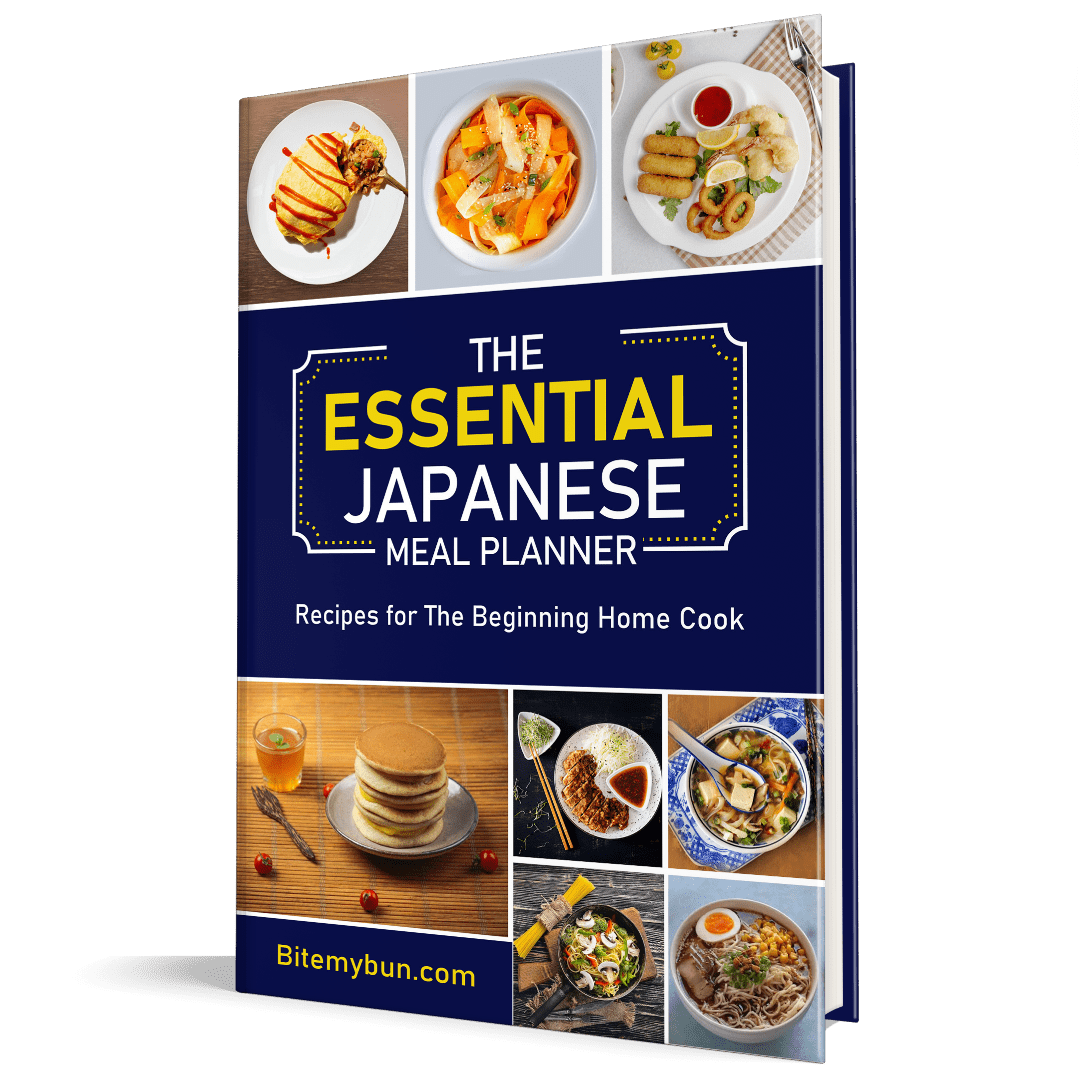 Check out our new cookbook
Bitemybun's family recipes with complete meal planner and recipe guide.
Try it out for free with Kindle Unlimited:
Read for free
Eating fish can be a great way of getting in proteins and healthy omega 3 fatty acids. And what better way to do it than to dine on escabeche?
Escabeche is a sweet and sour Filipino fish recipe that's sure to impress not just your taste buds but everyone else's.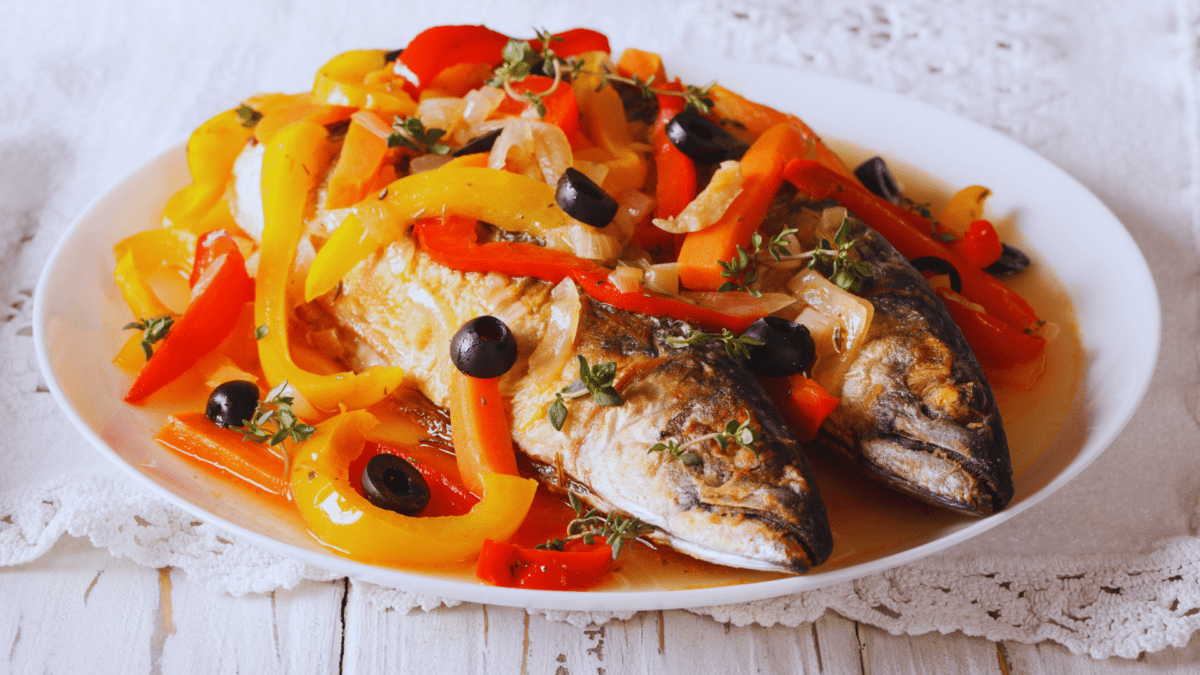 Wide flat fish like lapu-lapu or tilapia is fried in oil and then cooked in a vinegar, sugar, and spice mixture. The sweet and sour flavors meld together perfectly, making for an incredibly delicious dish.
The fish is covered in a vinegary mixture with onion and bell peppers, so it gets a nice bright color. There's no denying this dish is appetizing.
Read on to find out how to make this dish! I'm sharing an easy recipe and cooking tips to help you make the tastiest escabeche for the family!
10 Tips to Save a Bundle on Asian Ingredients!
Introducing our brand new FREE PDF guide: "Saving Secrets: Unveiling the Art of Saving Money on Asian Ingredients" It's your first newsletter email, so start saving today! 📚🧧
We'll only use your email address for our newsletter and respect your privacy
Escabeche recipe preparation
The aroma of ginger in escabeche is so appetizing. The ginger strips serve 2 purposes: to give an aromatic flavor and to lessen the fishy odor of the fish.
There are also red and green bell peppers to add some slight capsicum flavor. The carrots are sliced thinly, and some are carved into small flowers for plating and garnishing.
Also check out our sinigang na lapu-lapu recipe for a delicious miso soup
Escabeche sweet & sour fish recipe
Escabeche is also known as sweet and sour fish. This escabeche recipe has a Spanish origin, but there's another Iberian version of this escabeche recipe. The cooked fish is left to be marinated overnight in a sauce made from wine or vinegar.
Ingredients  
1

large fish or 1 lapu-lapu (1 to 2 lbs)

cleaned and salted

1

medium

red bell pepper

sliced into strips

1

medium

red onion

sliced

1

cup

white vinegar

5

cloves

garlic

crushed

1

piece

ginger

1 inch piece sliced

1

tsp

whole peppercorn

1/2

carrot

julienned

½

salt

salt

¼

cup

sugar

½

cup

cooking oil

2

tbsp

flour

for dredging
Instructions 
Dredge the fish in flour on both sides.

Heat cooking oil in a frying pan then fry both sides of the fish until a bit crispy. Set aside.

Heat a clean pan and pour in the vinegar. Let it boil.

Add sugar, whole peppercorn, ginger, and garlic. Cook for 1 minute.

Put in the onion, carrot, and red bell pepper. Stir and cook until the vegetables are tender.

Sprinkle salt and then stir.

Put in the fried fish. Cook for 2 to 3 minutes.

Turn off heat and transfer to a serving plate.
Nutrition
Check out YouTube user The GREAT Savor PH's video on making escabeche:
Cooking tips
When making this escabeche recipe, be sure to dredge the fish in flour that's seasoned with salt and pepper before frying. This will give the fish a crispy texture.
Be sure to clean the fish properly and salt it well. Then, you can fry it on both sides until it's nice and crispy.
For the sauce, you can use white sugar or brown sugar. The choice is up to you!
I like to use white vinegar and this is the best type to use.
And if you want a bit of heat in your escabeche, feel free to add some chili peppers into the mix.
What is the best fish to use for escabeche?
For this recipe, I recommend a fish like lapu-lapu (called grouper in English). This fish is perfect for escabeche because it's not too oily and has a firm texture.
The type of fish that's used in cooking this escabeche recipe is lean fish, which has very few bones. Also, the flatter and wider the fish is, the better it fries.
Other options include:
Tilapia (this is the easiest to find, it's cheap and tasty)
Talakitok (also called jackfish)
Maya-maya (also called snapper)
Tanigue (also called sea bass)
Blue marlin
Salmon
Salmon can also be used if this is the only kind of fish that's available in your area. I know many of you can find salmon at the grocery store, and it's still tasty when combined with the sweet and sour sauce.
Can I use frozen fish for this recipe?
Yes, you can! Just make sure to thaw the fish completely before cooking. The only issue I have with frozen fish is that the resulting texture is not the same.
When you fry frozen fish, the outside will be cooked, but the inside will still be a bit icy.
If you have the time, I recommend that you defrost the fish overnight in the fridge. This will help ensure that the fish is cooked evenly.
But another thing to note is that once the fish is marinated in vinegar, it gets soft, and previously frozen fish tends to get overly mushy.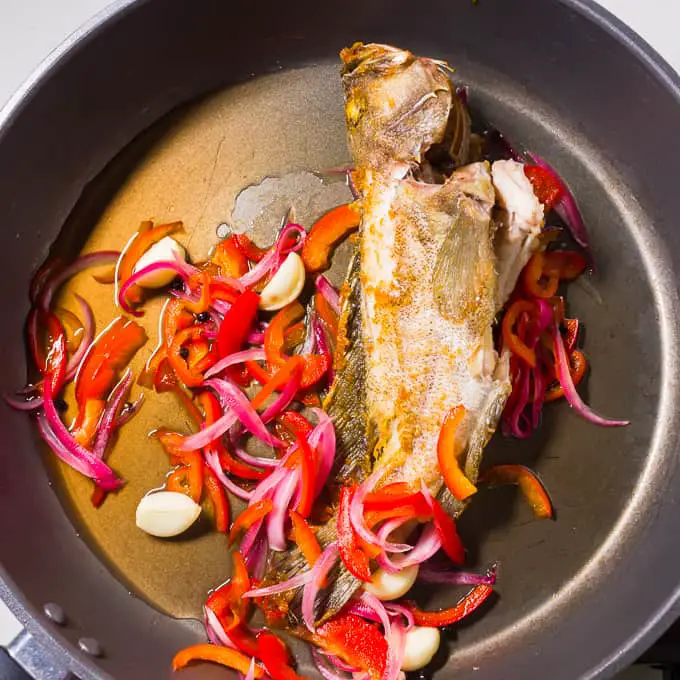 Substitutes and variations
In the provinces of Samar and Leyte, the escabeche is tinted yellow by the addition of luyang dilaw or turmeric.
There's an Iberian version of this escabeche recipe where the cooked fish is left to be marinated overnight in a sauce made from wine or vinegar.
There's yet another version in China where the fish is dipped in batter and then fried. The Filipinos have long adapted this Chinese version.
There are many variations of escabeche, but the most popular ones are:
– Escabeche oriental: This dish uses a sweet and sour sauce made with pineapple, bell peppers, and onions.
– Escabeche de honduras: This dish uses a pickled sauce made with vinegar, onions, and bell peppers.
Some people like to add carrots, celery, and green bell peppers to this dish.
This sweet and sour fish recipe can also be made with chicken. Just marinate the chicken pieces in the sauce for 3 to 4 hours before cooking.
If you don't like whole fish, you can use fillets. Just cut the fish into small pieces, and marinate for 30 minutes to an hour after you fry it.
What is escabeche?
The Philippines has lots of fish in its waters, so it's no surprise that fish recipes are popular in Filipino cuisine. One of these recipes is escabeche, a dish made with fresh fish.
Escabeche is typically prepared with fish that is marinated and/or cooked in vinegar and spice broth. It is a popular dish in Spanish and Latin American cuisine.
Escabeche is also known as sweet and sour fish. It has a sweet and sour sauce the batter-dipped fish is soaked in.
The term "escabeche" is derived from the Spanish verb escabechar which means "to pickle" or "to marinate."
The dish is typically made by cooking fish or meat (usually chicken or pork) in vinegar and spices, then served cold or at room temperature.
Escabeche is typically made with whole fish, especially Lapu-Lapu that has been gutted, scaled, and cleaned. It's then fried in oil and cooked in vinegar, sugar, and spices like peppercorns.
Marinating the fish in this sweet and sour mixture was a local way of preserving the fish for longer periods of time.
Nowadays, escabeche is served as a main dish and is enjoyed by many because of its unique flavor.
Origin
This fishy escabeche recipe is a dish that has both Spanish and Filipino origins.
The Spanish escabeche is a dish of marinated fish or meat, while the Filipino escabeche is a sweet and sour fish dish.
The Philippine version of Escabeche is derived from the Spanish escabecio, which in turn came from the Arabic al-sikbaj.
The dish most likely originated in Persia and then migrated to Spain, Portugal, and Mediterranean countries before reaching the Philippines.
Can you guess how old this fish dish is? You might not believe it, but Filipino escabeche was born sometime in the 1500s!
What is the difference between Spanish Escabeche and Filipino Escabeche?
While both dishes are sweet and sour, the Spanish version uses olive oil, while the Filipino dish uses cooking oil.
The Spanish escabeche is more like a pickle, as the fish is cooked and then marinated in the vinegar mixture.
The Filipino dish, on the other hand, uses a vinegar-based sauce to cook the fish.
How to serve and eat
It's best if you serve escabeche with the sauce on the side and the sauce poured over the fish just before serving to maintain the crispness of the fried fish.
The fish tends to be very soggy if the fish is soaked in the escabeche sauce.
You can serve escabeche hot or cold. However, it is more commonly served cold or at room temperature.
Escabeche is usually eaten as a main dish. It can be served with white rice, but it can also be eaten as is.
You can even serve it with some atchara on the side.
Atchara is a Filipino pickled papaya dish. Many people like to serve the fish with pickled foods because it helps to balance out the flavors.
Other possible side dishes include salads and crusty bread. Garlic bread is a popular choice, as the garlic goes well with the flavors of the dish.
If you want to try something different, you can even serve escabeche with pancit or noodles.
No matter how you decide to serve it, escabeche is a delicious and easy dish to make.
How to store
Leftover escabeche can be stored in the fridge for up to 2 days. However, the fish will be soggier the longer it sits in the sauce.
If you want to keep the crispness of the fried fish, it's best to store the cooked fish and the sauce separately.
The cooked fish can be stored in the fridge for up to 2 days, while the sauce can be stored in the fridge for up to 1 week.
Similar dishes
There are many Filipino fried fish dishes and fish recipes that require cooking the fish in sauce. Some of these include:
Pescado frito: This is a deep-fried whole fish dish.
Pescado rebosado: This is a battered and fried fish dish (you can also make this dish with shrimp for Camaron Rebosado)
Pescado sinigang: This is a fish soup dish cooked in tamarind broth.
Ginataang Tilapia – Another Filipino fish dish that is cooked in coconut milk so it's much sweeter than escabeche.
Ginataang salmon – Just like ginataang tilapia, the salmon version is rich and delicious since the salmon flesh gets soft.
Paksiw na Isda – A Filipino fish dish cooked in vinegar and ginger.
Crispy Fried Fish – A popular Filipino dish that is fried until crisp.
Conclusion
Escabeche is a delicious and easy-to-make Filipino fish dish.
It is made by frying fish and cooking it in a vinegar and sugar mixture that gives it a delicious sweet and sour flavor.
The dish can be served hot or cold and is often served as a main dish at home or in restaurants. There's something about fried and marinated fish that makes it irresistible!
If you are looking for a new and exciting way to cook fish, then give escabeche a try!
Now for dessert, why not try homemade kutsinta (Filipino steamed rice cake dessert recipe)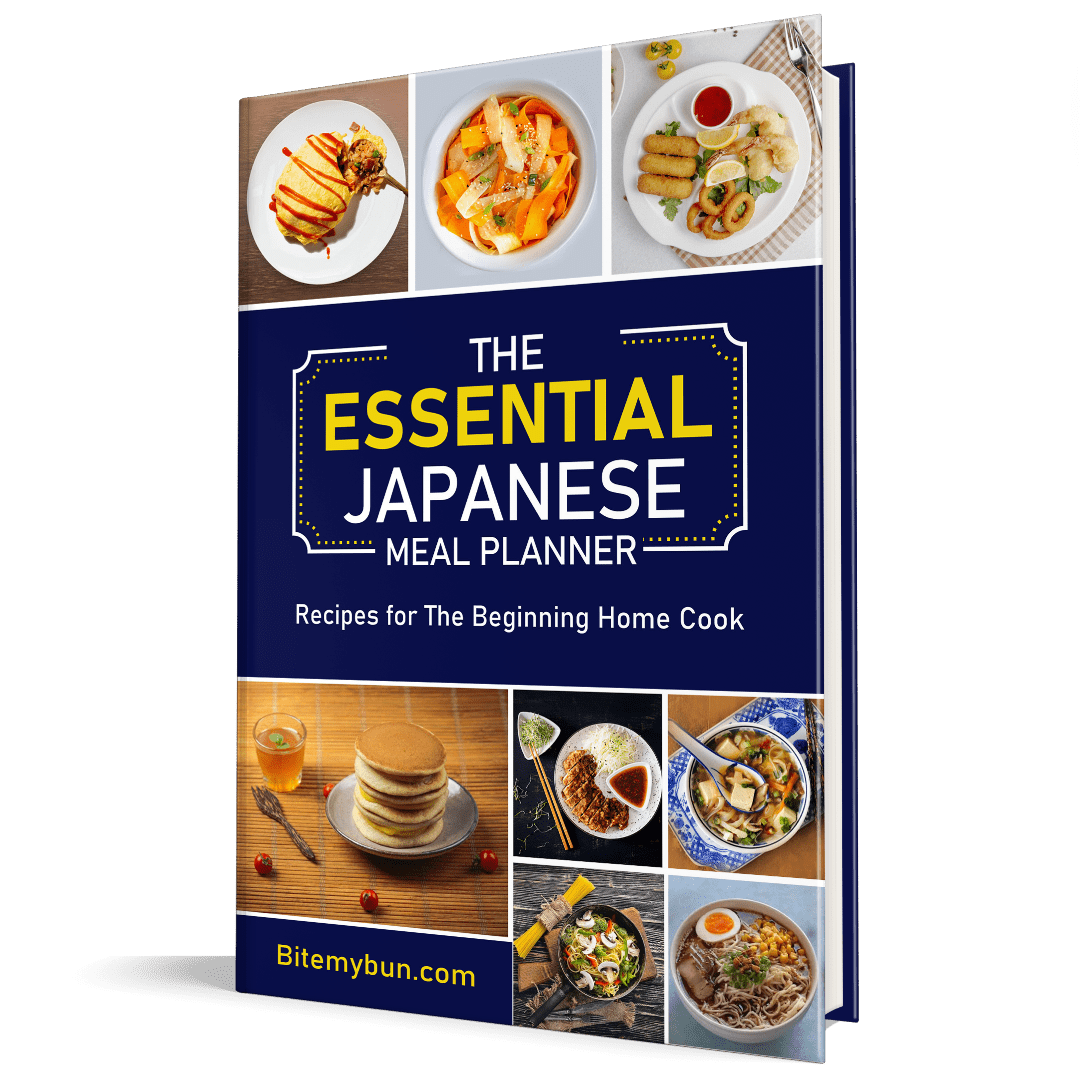 Check out our new cookbook
Bitemybun's family recipes with complete meal planner and recipe guide.
Try it out for free with Kindle Unlimited:
Read for free
Joost Nusselder, the founder of Bite My Bun is a content marketer, dad and loves trying out new food with Japanese food at the heart of his passion, and together with his team he's been creating in-depth blog articles since 2016 to help loyal readers with recipes and cooking tips.