Fish stock substitute: Use this if you're out or want to go vegetarian
I love creating free content full of tips for my readers, you. I don't accept paid sponsorships, my opinion is my own, but if you find my recommendations helpful and you end up buying something you like through one of my links, I could earn a commission at no extra cost to you.
Learn more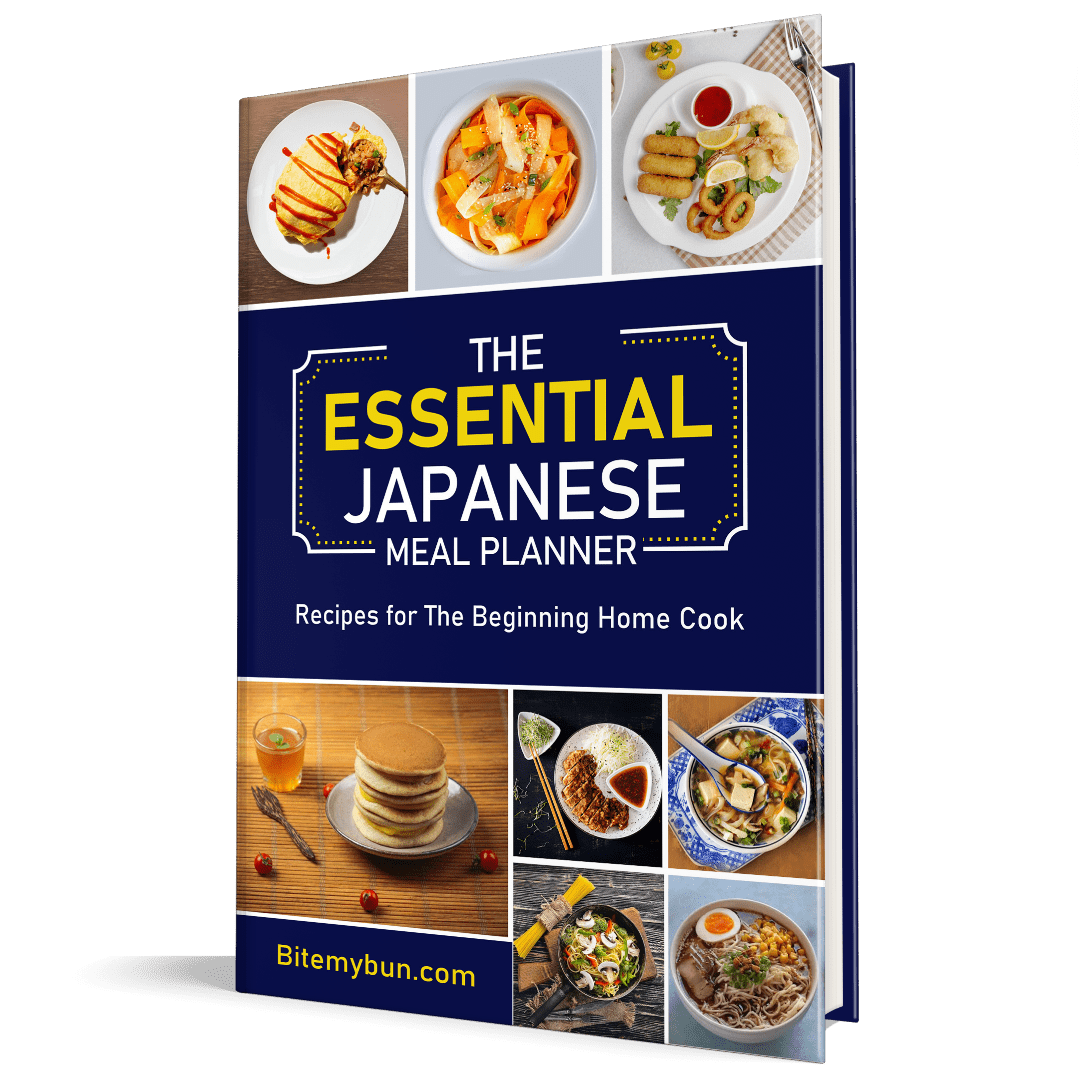 Check out our new cookbook
Bitemybun's family recipes with complete meal planner and recipe guide.
Try it out for free with Kindle Unlimited:
Read for free
If you're a foodie, then you probably like to get everything right when cooking.
The secret behind cooking to perfection is using quality ingredients in the right amount to achieve the best results.
However, there are some moments when you won't be able to use the required ingredients. What do you do then?
Today, I want to look at what to do when you don't have fish stock.
Although fish stock is a fantastic ingredient for various types of soups and broths, there are times when you need to use a substitute for this amazing ingredient.
Therefore, if you want to know what to add or use in your recipe to get the same consistency and taste in your meals, then this article is for you. Below, I'll discuss the different substitutes for fish stock.
10 Tips to Save a Bundle on Asian Ingredients!
Introducing our brand new FREE PDF guide: "Saving Secrets: Unveiling the Art of Saving Money on Asian Ingredients" It's your first newsletter email, so start saving today! 📚🧧
We'll only use your email address for our newsletter and respect your privacy
What is fish stock?
Fish stock is an amazing ingredient, which is mostly used as a base for sauces or soups. This ingredient is just the same as any other vegetable or meat stock.
However, it's made out of fish bones or fish heads. Fish stock is very easy to make since it requires particular parts of a fish and no other ingredients. However, it needs some seasoning.
Even though there are different variations of this stock, the Japanese version is the most common. This fish stock is referred to as dashi, a kelp and fish stock, and it's set aside for dishes. Its end product is a milky-white broth with a sweet, rich umami flavor.
As highlighted earlier, there are different variations of fish stock, but the preparation method is the same.
First, you simmer the fish head or bones in water for around 30 minutes. This will help bring out the amazing seafood flavor that many people like in certain dishes.
You can use fish bullion cubes, which you can find in your local supermarket (or here online) to make the fish stock:
Or there are premade fish stocks available, like these from Bar Harbor:
Stock vs broth
It's important to note that there's a difference between a stock and a broth. A stock is made by boiling fish heads and bones. A broth contains meat pieces and has a thicker consistency. 
It's less time-consuming to make a stock, and it can be ready in about 30 minutes or so. On the other hand, if you're making a beef broth with beef chunks, you might need to boil it for at least 60 minutes. 
You usually use stock as a base or flavor ingredient in other dishes. On the other hand, you can drink broth on its own as a soup. 
Fish stock alternatives
You don't need to worry at all if you don't have fish stock and you need to prepare some sauce or soup.
There are different varieties of fish stock substitutes that can help you to achieve the same results, just like with original fish stock.
Let's look at a few options if you want to go vegan and don't eat fish. There are some alternatives you might already have in your cupboard for a quick swap in the recipe you want to make right now!
Also read: how do you cook with these different Japanese noodles
Vegetable broth
If you don't want to add any fish to your dish but the recipe calls for fish stock, you can always use a vegetable broth instead.
You might want to add just a little bit of extra salt to get some of the ocean's taste back. However, the results won't really be the same, as you'd miss the fishy flavor.
You might just have some vegetable broth bullion cubes lying around in the cupboard, so maybe you're able to make the swap right now if you're looking to make your dish for tonight.
Umami flavor
If you want to achieve that umami flavor using vegetables, we have a good mixture for you. 
In a large pot, boil a pound of mushrooms, seaweed or kelp, and bonito flakes. The mushroom helps bring out the flavor of the seaweed and adds a similar flavor to seafood stocks.
Takumi stock powder 
Here's a popular Japanese stock powder that's made from mushrooms and kelp. It's an excellent option when you don't have any fish stock in your pantries but want that seafood flavor in your food.
You probably don't have this one on hand, but Umeken makes a great one and it's probably the best vegan alternative to fish stock:
Kelp-based broth (Not vegan)
A little bit closer to the ocean and its flavors is a kelp-based vegetable broth that's rich in vitamins, minerals, and protein.
This isn't a vegan or vegetarian-friendly stock powder because it contains bonito flakes. The stock cubes are made out of kombu, bonito extract powder, tamogitake mushroom extract, and shiitake mushroom extract. However, it's a low-calorie and healthy alternative to fish stock and it's very easy to use while cooking!
Dashi
This is Japanese fish stock, made traditionally using bonito fish flakes. This fish stock is used in various noodle dishes, as well as miso soups.
There's also a vegan version of this fish stock substitute, which can be made using shiitake mushrooms and dried kombu kelp.
Even though this vegan version won't give you the expected seafood taste, you'll be able to enjoy the sea-like and savory depth of saltiness.
Check out our post on dashi substitutes here
Chicken broth
Here, you'll need ½ cup of vegetable broth or chicken broth, mixed with ½ cup water. This will also assist you in achieving the same results as fish stock.
You'll need to use broth to cut the water in order to prevent seafood flavors from being spoilt because both vegetable and chicken broths tend to be very salty and strong.
Also read: this is what to do when you don't have any chicken stock
Beef broth
You can always use beef broth instead of fish stock. However, this alters the flavor of the dish.
Mix your beef broth with some water to make the flavor milder. For the best results, use vegetables in your beef broth mix because it'll add a tasty kick to your stock.
Clam juice
Bottled clam juice is an easy and common fish stock substitute for anyone who can't make fish stock.
You can buy 2 or 3 bottles of clam juice, but this will ultimately depend on the amount of stock required. Next, you'll need to boil the clam juice with half a bouillon cube (vegetable).
Make sure the pot is uncovered for the liquid to evaporate fast. Ensure that the liquid reduces by around 25%.
With this, you'll get the same flavor concentration while keeping the juice clear and light.
Mixing equal parts of vegetable broth and clam juice will help achieve a lighter and faster flavor. However, you shouldn't reduce the amount of liquid used.
What are substitutes for clam juice?
Did you know that the best substitute for clam juice is equal parts chicken broth and water? The chicken still gives your food that savory flavor and works well with any recipe, especially in pasta sauce. 
You can also use 1 cup of dashi or fish stock cubes. 
The closest in flavor is shrimp stock or crab stock. You can boil some crab and shrimp shells for 20 minutes to make a quick stock.
Shrimp stock
Many recipes, such as shrimp paella, require a good shrimp stock as a base. So why not make your own homemade shrimp stock? 
Choose a type of shrimp that you like and take the shells only. Boil the shrimp shells with an onion, a stalk of celery, garlic, and a few peppercorns on low heat for about 60 minutes. 
Shrimp stock has a powerful flavor so it's a great alternative to fish stock, especially if you like a more muted seafood flavor.
What are shrimp stock substitutes?
We recommend you use vegetable stock or mild chicken stock that's low in sodium. 
You can also use a cup of bottled clam juice mixed with one cup of water. It gives your recipe the necessary seafood flavor. 
If you want to find something at the grocery store, try Better Than Bouillon Stock Lobster Base.
Other fish stocks
If you don't have a problem with shellfish, then you can use other seafood to make fish stock. For instance, you can use crab, lobster shells, or shrimp, and some white wine and vegetables to make a simple shellfish stock.
This will give you the same results as fish stock made out of fish heads or bones.
Lobster stock
If you've had a lobster for dinner, you can then use the lobster shells to make some delicious seafood-flavored stock. Simply combine with an onion, some celery, and pepper, and let it boil for an hour. 
If you want a simpler alternative, you can buy Better Than Bouillon Lobster Base.
Mixed chicken and clam stock
If you like the taste of chicken but want to keep some of that rich seafood taste, you can make a seafood stock with a hint of chicken. 
Here's an easy recipe:
Add 1 cup of chicken stock. You can use homemade stock, low-sodium varieties, or chicken stock cubes. Then, add about 2 cups of clam juice.
Add in some shellfish. You can use about a pound of shrimp, mussels, or crab. 
For seasoning, the best option is a bay leaf, about 6 to 8 peppercorns, and a pinch of salt. This adds a hint of spiciness to the stock, which makes it tastier.
Boil the mixture for approximately 20-25 minutes. 
Vegan fish stock substitutes
What if you like the flavor of fish and seafood stocks but you're vegan or vegetarian now?
Well, the truth is, you can't replicate the exact flavors. But you can use delicious alternatives!
Wakame seaweed stock
Wakame is a special type of seaweed and the flavor is similar to kombu, which is a kelp variety. Wakame is very salty so it doesn't need too many condiments to complement it. 
Boil some wakame pieces with onions and shiitake mushrooms for a simple fish stock alternative. 
Fish-free dashi broth
A  dashi broth made without bonito flakes is the best vegan substitute for fish stock. 
Vegan dashi fish stock substitute recipe
Need fish stock but want to go vegan? Look no further than this delicious recipe.
Ingredients  
2

cups

water

4

dried shiitake mushrooms

1

long

kombu (seaweed)
Instructions 
Soak the mushrooms and seaweed in water in a jar or bowl for 30 minutes. You can soak for 12 hours in the fridge for more flavorful results.

Pinch the mushrooms to get all their flavor. Then remove the mushrooms and the seaweed from the water and throw them away or use in another recipe.

Strain your stock by pouring the liquid through a fine strainer.

With a spoon, remove any pieces of debris you see floating.

Keep this stock in the fridge for no more than 3 days.
Other seafood stock substitutes
Many Asian-inspired recipes require seafood stock. Increasingly, people are using more seafood stocks in Western cuisine.
But as you've probably noticed, it's hard to find good seafood stocks at the grocery shop. So what else can you use as an alternative?
The best substitute is concentrated clam juice, which is widely available at supermarkets and specialty stores. 
How to make fish stock without bones (Recipe)
The best fish stock is made from fish scraps, including fish bones and fish heads.
You can usually find these scraps at a fishmonger or you can use the leftover carcass after you have fish. But when you use bones from the carcass, you have to be careful to use a fine mesh sieve to strain the broth. 
In this recipe, I'll share how to make stock using fish heads only.
Halibut heads fish stock
Ingredients  
3

halibut fish heads

(or other non-oily fish)

1

onion

diced

2

carrots

chopped

1

stalk

celery

chopped

1

bell pepper

chopped

4

bay leaves

1

tbsp

peppercorns

1

tbsp

salt

1

big pot of filtered water
Instructions 
Place the fish heads, vegetables, and seasoning in your pot.

Fill with water and bring to a boil.

Let it boil on high heat for a few minutes, then bring down to medium heat.

Strain the stock in a fine sieve.

Place in bottles or jars and keep in the fridge for a few days. Keep the rest in the freezer for up to 14 days.
Why do people love fish stock?
As mentioned earlier, fish stock has different uses, mostly in sauces and soups. It's important to note that there are a variety of dishes across the world that require fish stock, particularly dishes made in Asian cuisines.
However, did you know that fish stock has other uses, apart from enhancing flavors in meals? Different types of fish stock have various benefits.
What are the benefits of fish stock?
Boosting metabolism – Fish stock offers a thyroid hormone that assists in boosting your metabolism. In addition, it provides gelatin, which helps maintain a person maintain their metabolism levels, as well as burn calories. This way, a person can maintain and lose weight in an efficient manner.
Bettering your thyroid health – All that fish stock focuses on is the thyroid, which assists in different conditions and illnesses like skin health, fatigue, and bone loss. Also, it's essential to note that the thyroid helps brain function.
Improving your overall health – Different types of fish stock have a significant amount of natural nutrients and proteins, which assist in boosting and maintaining your immune system.
Fish is a low-fat high-quality protein that contributes to a healthy diet. It's filled with the famous omega-3 fatty acids, which contribute to heart health, lower blood pressure, and less plaque buildup in your arteries. 
In case you're wondering, fish also contains vitamins such as D and B2 (riboflavin). As well, it's a good source of iron and magnesium. 
What is the best fish for fish stock?
If you want a tasty stock without a greasy texture, always use a fish that isn't oily and full of fat. The best non-oily fish are snapper, halibut, turbot, sole, and cod. Avoid fatty fish like salmon or your stock is going to be oily, which can taste bad in some dishes. 
Can I use fish sauce instead of fish stock?
Yes, you can use fish sauce. But it has a much stronger flavor in comparison to fish stock.
The stock is milder and better suited for most recipes that call for stock. However, if you like strong fish flavors, add a few teaspoons of fish sauce to your dish.
But most chefs recommend that you do NOT substitute fish stock with fish sauce because the sauce is full of condiments and salt, which can ruin the flavor of your dish. 
What is a good vegan substitute for fish sauce?
Now, if you're out of vegetable stock, you can use a mix of soy sauce and mushroom sauce. The mushroom gives a savory umami flavor to food, so it works as a base for a soup!
Try these fish stock substitute options
It's important to note that fish stock will add extra flavor to your dishes and also boost your health. However, you might have to replace your fish stock for some reason.
That's why you need to understand the different fish stock substitutes: so you can use them in case of emergencies!
This will help you save valuable time and also achieve the best results for that favorite dish.
Also read: use this if you're out of beef broth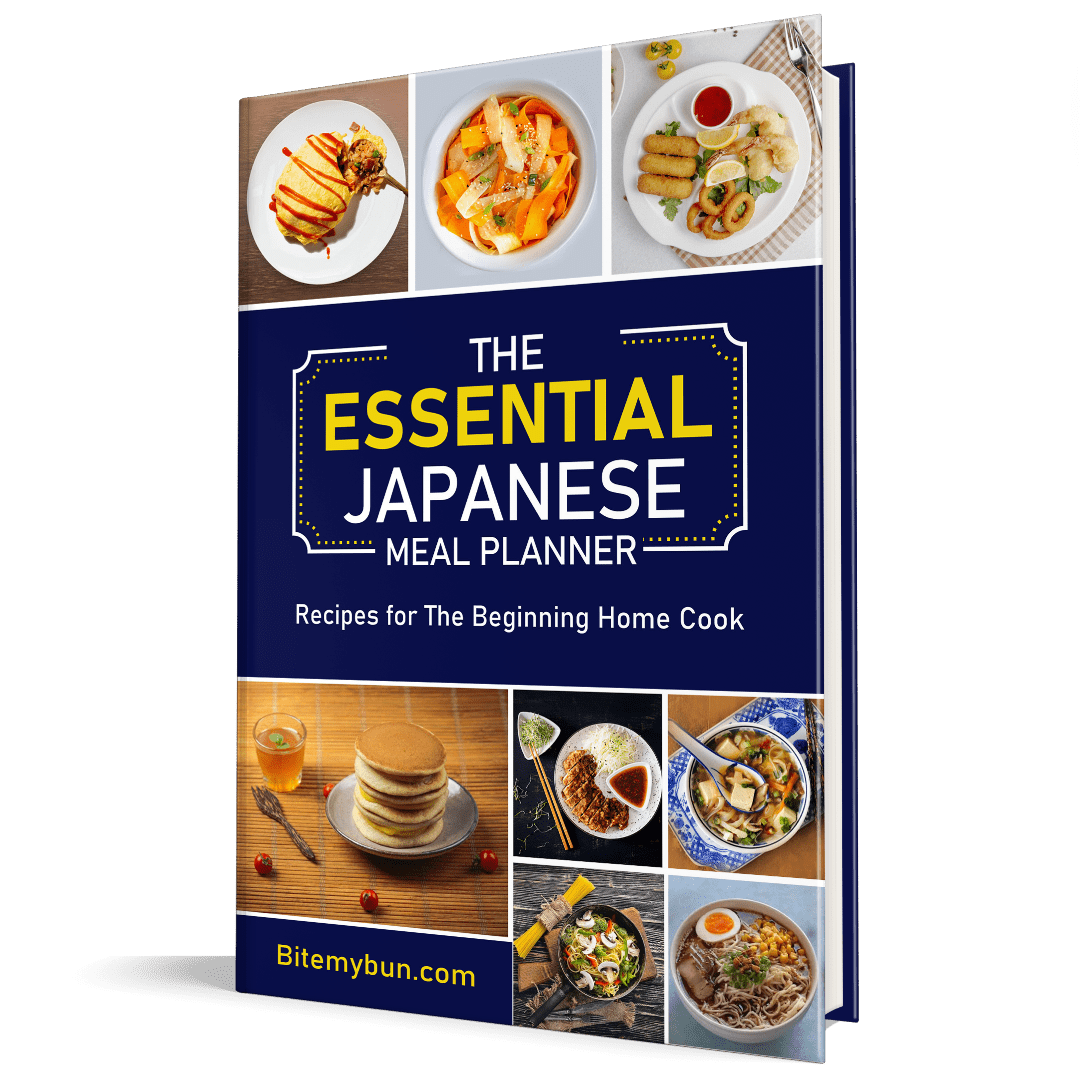 Check out our new cookbook
Bitemybun's family recipes with complete meal planner and recipe guide.
Try it out for free with Kindle Unlimited:
Read for free
Joost Nusselder, the founder of Bite My Bun is a content marketer, dad and loves trying out new food with Japanese food at the heart of his passion, and together with his team he's been creating in-depth blog articles since 2016 to help loyal readers with recipes and cooking tips.