Homemade Japanese mayonnaise recipe from scratch
I love creating free content full of tips for my readers, you. I don't accept paid sponsorships, my opinion is my own, but if you find my recommendations helpful and you end up buying something you like through one of my links, I could earn a commission at no extra cost to you.
Learn more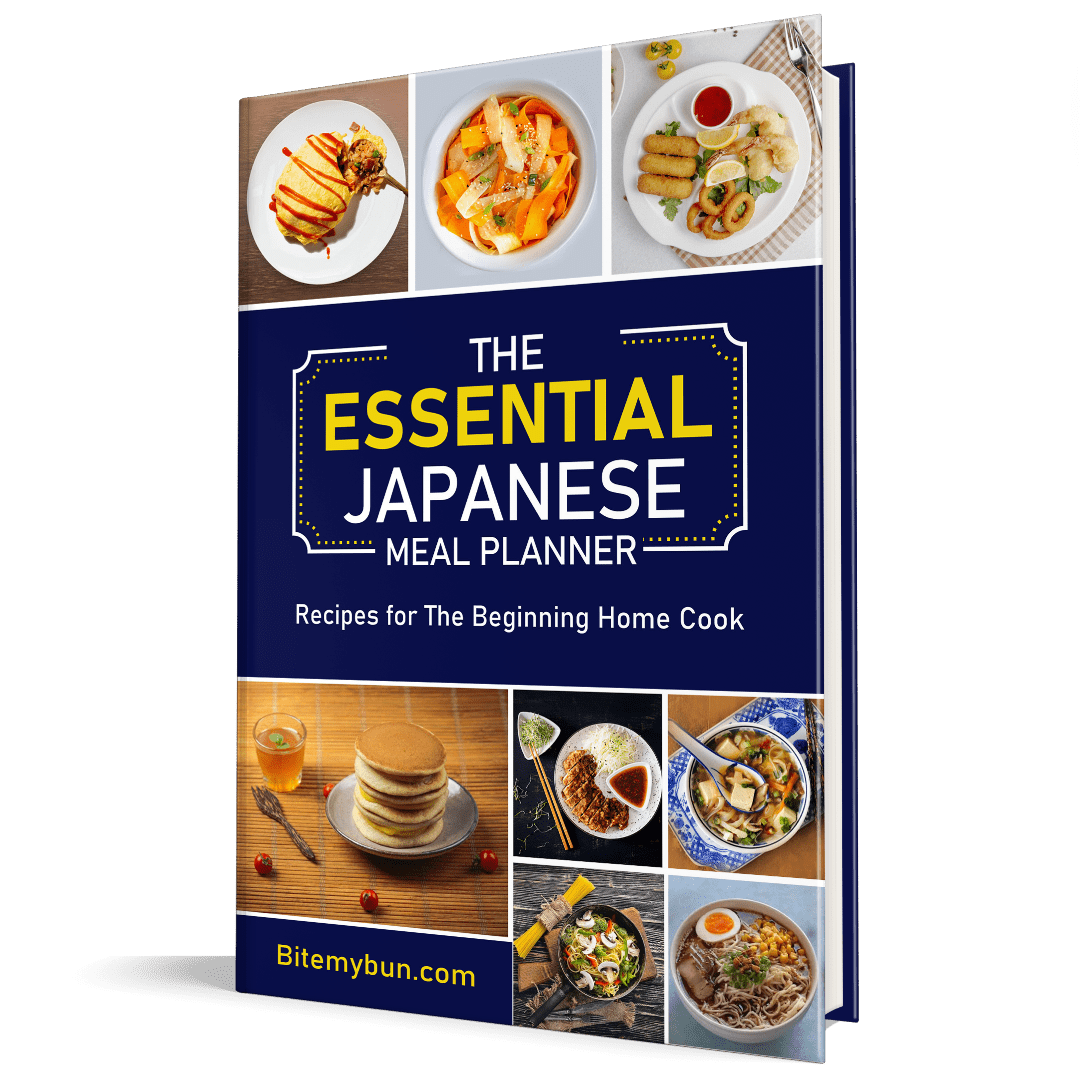 Check out our new cookbook
Bitemybun's family recipes with complete meal planner and recipe guide.
Try it out for free with Kindle Unlimited:
Read for free
Japanese mayo is delicious. It has just the right acidity to make any dish stand out.
But just like with regular mayo, the stuff right out of the bottle doesn't REALLY do it justice.
That's why today, we're going to make our fresh own Kepwie-like goodness from scratch.
10 Tips to Save a Bundle on Asian Ingredients!
Introducing our brand new FREE PDF guide: "Saving Secrets: Unveiling the Art of Saving Money on Asian Ingredients" It's your first newsletter email, so start saving today! 📚🧧
We'll only use your email address for our newsletter and respect your privacy
How to make Japanese mayo at home
Homemade Japanese mayonnaise from scratch
Taste mayonnaise and adjust sugar and salt to your liking. It can be stored in the refrigerator in an air tight container for about four days.
Ingredients  
1

pasteurized egg yolk

1

tsp

Dijon mustard

¾

cup

canola oil

½

tsp

kosher or sea salt

1

tsp

sugar

¼

tsp

dashi powder

1

tbsp

rice vinegar

2

tsp

fresh lemon juice
Instructions 
Put egg yolk and mustard in a food processor or blender and process for 20 minutes.

While the processor is going, slowly begin adding ¼ cup the canola oil. The mixture should start to thicken.

Add salt, sugar and dashi and give the processor another spin.

Add another ¼ of the canola using the same slow method as before.

Add rice vinegar, lemon juice and remainder of oil and process for an extra 10 seconds.

Taste mayonnaise and adjust sugar and salt to your liking. It can be stored in the refrigerator in an air tight container for about four days.
Tips
Here are some tips that will ensure your Japanese mayonnaise turns out well.
Make sure the egg is at room temperature. If it is not, it will separate easily and it won't mix well.
Use vegetable, canola, or grapeseed oil. Even though extra virgin olive oil may seem healthier, it won't emulsify as well.
Make sure to add oil in a thin, steady stream of oil. If you don't, it won't combine well with the rest of the mixture.
Although traditional Japanese mayo is not made with mustard, it will help the emulsifying process while adding to the flavor.
The dashi used makes a healthier and more flavorful alternative to MSG.
Use a blender, mixer or food processor. The key to the great taste of mayonnaise is how small you make the oil molecules. Using a machine will make for smaller oil molecules in comparison to mixing by hand. In fact, the more powerful tools used in commercial plants may account for why store-bought mayo tastes better.
Use pasteurized egg yolk or very fresh egg yolk. This will protect you against salmonella.
What dishes can you make using Japanese mayo?
On the other hand, if you want to use Japanese mayo in a recipe, here is one for Mayonnaise Risotto that the whole family is sure to enjoy.
Risotto with Japanese mayonnaise
Ingredients
150 g of rice
2 stalks of asparagus
Bacon
2 tbsp. Japanese mayonnaise
200 ml. milk
Salt and pepper
Directions
Cut asparagus and bacon
Fry asparagus and bacon in a pan with 1 tbsp mayo until bacon is crisp and asparagus is slightly wilted
Add rice and continue frying
Add milk and fry until milk is no longer watery
Add the rest of the mayonnaise. Season with salt and pepper to taste.
Top 10 most popular Japanese dishes that use Kewpie mayonnaise
1. Japanese Egg Sandwich (Tamago Sando) たまごサンド
Tamago Sando is one of the best egg sandwiches out there.
It's much simpler than your American egg sandwich and only contains three ingredients:
Pullman milky bread
mashed boiled eggs
Japanese mayo
What makes it special is the combination of crustless milk bread and a creamy mashed egg filling with Kewpie mayonnaise.
The Pullman bread has a fluffy texture that melts in your mouth. After the crust is removed, the soft square Shokupan milk bread is filled with finely mashed boiled eggs and a good dose of Kewpie mayo.
The mayo makes the egg extra creamy and gives it a slightly tangy flavor.
It's a great snack, sold at all convenience stores in Japan. It's a cheap but delicious savory dish and increasingly popular in the US too.
2. Japanese Potato Salad ポテトサラダ
The Japanese potato salad is the must-have party food staple at nearly all Japanese gatherings. It's made of roughly mashed potatoes, corn, cucumber, carrots, boiled eggs, ham, and zingy kewpie mayo.
The Kewpie mayonnaise gives the potato salad a refreshing tangy flavor that makes up for the absence of vinegar. It has an intense egg flavor which adds to the overall umami taste.
This salad has a creamy texture with chunks of delicious vegetables and ham. All of the rich flavors of the potatoes and veggies, the tart taste of the mayo, and the sweetness of the corn come together in this creamy dish.
It is commonly served with some soft bread, or as a side dish for Japanese fried foods.
3. Okonomiyaki (お好み焼き)
Okonomiyaki is a popular Japanese pancake with all kinds of savory toppings. It's a cross between a frittata and a pancake but the batter is runny and there are many possible toppings.
The pancake's runny batter is made of flour, eggs, and tenkasu (tempura scraps). Cabbage and pork belly slices are added into the batter and cooked until golden but still soft.
Then toppings like okonomiyaki sauce, Kewpie mayonnaise, dried bonito flakes, and dried seaweed are added for a delicious mix of tart and savory flavors.
Okonomiyaki is often cooked on a Teppanyaki griddle or fried in a pan.
4. Takoyaki (たこ焼き)
Takoyaki are deep-fried octopus balls, topped with Beni shoga (pickled ginger), spring onion, tempura scraps, dried seaweed, bonito flakes, and drizzled with tasty Takoyaki sauce and Japanese mayo.
This dish is special because the batter is made with dashi stock, so it has that rich umami flavor Japanese people really enjoy.
The combination of deep-fried octopus and savory toppings makes this a great meal or snack for seafood lovers.
Takoyaki is extremely delicious because the octopus melts in your mouth and the batter has a crispy texture.
Kewpie mayo is an essential topping because it adds a bit of a fruity and eggy taste and makes the bite-sized octopus balls easier to swallow.
5. Squid Kara-age with Japanese mayonnaise
This squid kara-age is one of the best Japanese deep-fried seafood dishes. It's made by deep-frying the squid until golden brown and crispy.
The squid tentacles are marinated in soy sauce and sake, ginger, and garlic before cooking. Some people even like to add some chili powder or flakes for a bit of spice.
Next, the tentacles are coated in potato starch, flour, and deep-fried in peanut oil.
The crispy fried squid is served with Kewpie mayonnaise and lemon wedges for a refreshing tart and sour flavor.
6. Corn mayo pan (コーンマヨパン) 
The corn mayo pan is a crowd favorite in Japanese bakeries. It is a sweet milk bread bun with a Japanese mayonnaise and corn filling.
Some bakeries make it with a soft bun, and some use hard bread as the base and add the corn and Kewpie mayo as a topping.
Either way, this is a delicious snack and the combination of sweet, sour and tart works very well.
The rich savory mayo filling oozes out of the buns and the corn adds a nice crunch. It really is one of the most interesting ways to bake with Japanese mayo.
7. Chicken nanban
Chicken nanban is Western-inspired Japanese fusion food.  It consists of chicken thighs which are covered in an egg and potato starch mixture, and then deep-fried until crispy.
Once fried, the chicken is coated with a nanban sauce. This sweet and tangy sauce is quite popular, and it's made by boiling soy sauce, sake, ginger, and sugar.
But the real flavor comes from the tartar sauce, which is an essential part of this popular dish. It is made by mixing boiled egg, Kewpie mayonnaise, celery, scallions, mustard, salt, pepper, and lemon juice (or zest).
This creamy sauce is used as a topping over the chicken and nanban sauce and makes this a rich, savory delight.
8. Tuna mayo onigiri rice balls (ツナマヨおにぎり)
The tuna and mayo-filled rice balls make up so many of the Japanese bento lunch boxes. This onigiri is one of the most popular varieties, beloved by adults and kids alike.
It is a triangle-shaped fluffy rice dish filled with tuna and Kewpie mayonnaise (that you can easily make yourself).
Tuna mayo onigiri is a simple dish but it has a very pleasant seafood flavor. The sushi rice is filled with canned tuna and filled with savory soy sauce, creamy tarty mayo with a high egg content, and Nori (kelp).
It's almost like having a tuna mayo sandwich but with rice instead of bread.
9. Tuna mayo maki (sushi)
Tuna mayo maki is also known as spicy tuna roll and it's a type of sushi roll filled with tuna and Kewpie mayo.
This sushi roll is quite basic, and it's sometimes also called the poor man's roll. But, don't worry it's one of the tastiest tuna sushi rolls of all time.
It's made with a spicy tuna mix made from tuna, spring onions, sriracha hot sauce, and kewpie mayonnaise. Once filled, the rice is covered in a nori sheet for that yummy umami flavor.
The combination of vinegared rice, umami nori, and spicy mayo tuna is so tasty, you can't stick to just one roll.
Also read: Sushi vs. Maki? What are the differences, or are they the same?
10. Ebi mayo
This is a delicious prawn dish with a creamy Kewpie mayonnaise sauce. Tiger or king prawns are coated in batter and then deep-fried until crunchy.
Once fried, the shrimp is covered in a Japanese mayo sauce which is made by combining the Kewpie with milk, honey, and catsup (Japanese ketchup). This sauce has a rich sweet and savory flavor with a hint of tartness.
Ebi mayo is commonly served as an appetizer along with shredded cabbage.
Also read: these are the best Japanese mayo brands (Kewpie vs Kenko)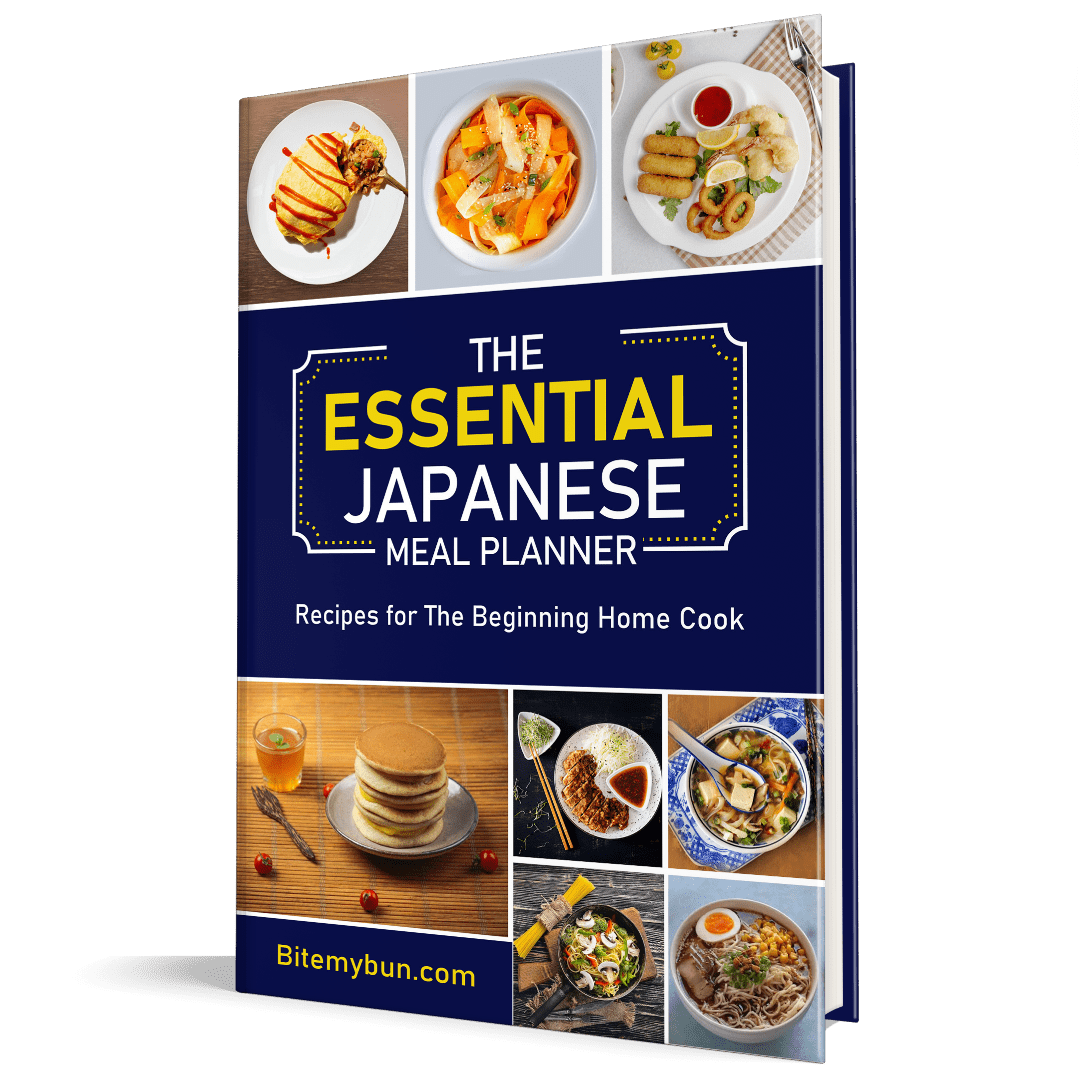 Check out our new cookbook
Bitemybun's family recipes with complete meal planner and recipe guide.
Try it out for free with Kindle Unlimited:
Read for free
Joost Nusselder, the founder of Bite My Bun is a content marketer, dad and loves trying out new food with Japanese food at the heart of his passion, and together with his team he's been creating in-depth blog articles since 2016 to help loyal readers with recipes and cooking tips.