How to flip takoyaki: make the perfect round ball with these tips
I love creating free content full of tips for my readers, you. I don't accept paid sponsorships, my opinion is my own, but if you find my recommendations helpful and you end up buying something you like through one of my links, I could earn a commission at no extra cost to you.
Learn more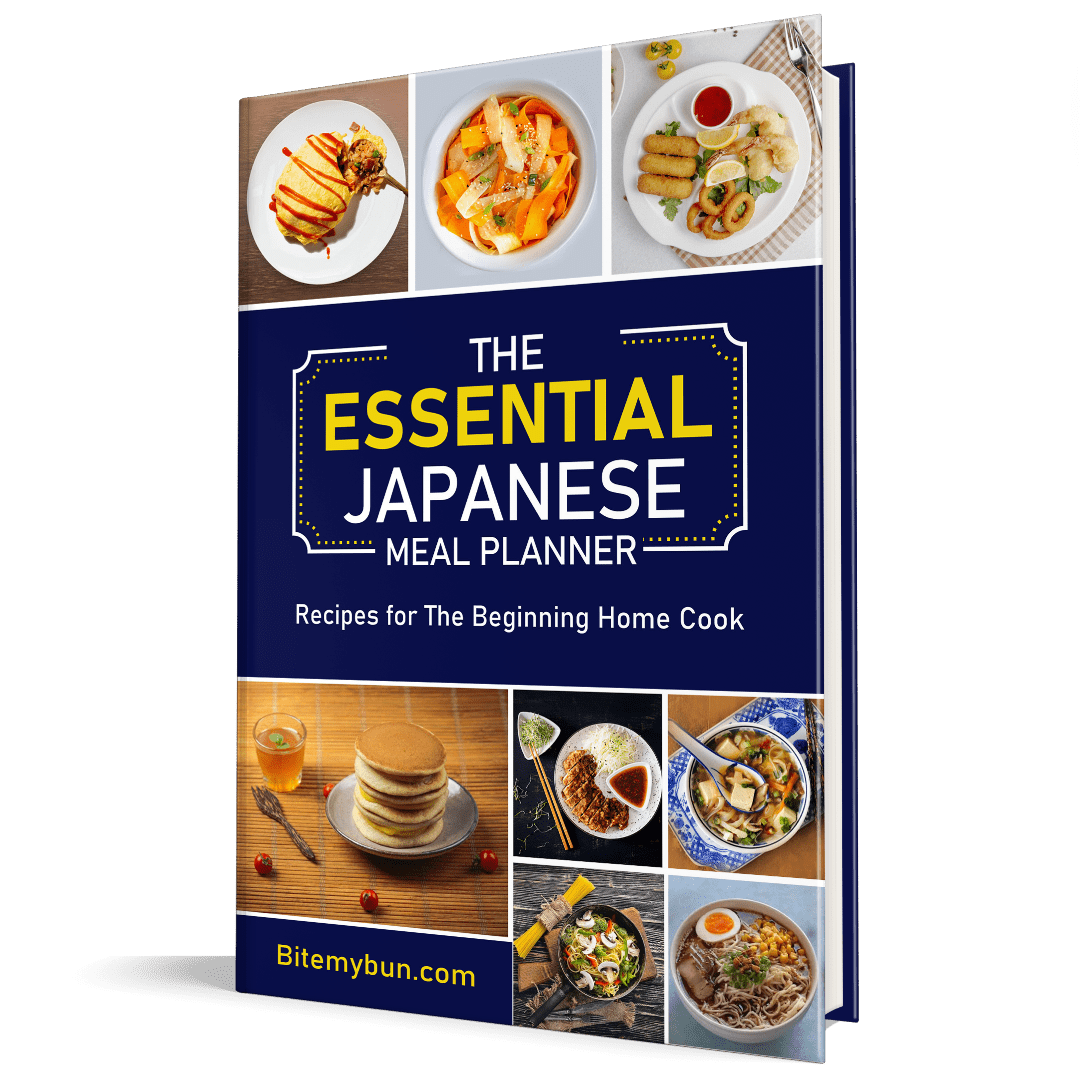 Check out our new cookbook
Bitemybun's family recipes with complete meal planner and recipe guide.
Try it out for free with Kindle Unlimited:
Read for free
One of the most popular and authentic street foods in Japan is the savory delicious takoyaki balls. You may have seen Japanese cooks flip a takoyaki so perfectly and fast as if there's no tomorrow.
When you find a good takoyaki recipe online, it tells you how to make the batter and what ingredients to use as toppings, but it always fails to mention how to use takoyaki picks when you flip this Japanese street food at home.
Whether you plan to make your own dish of octopus balls at home or for a small business, check out this quick beginner's guide on how to flip your takoyaki.
This is how a master does it:
I also share the best takoyaki picks to buy and trust me, it's important that you use real takoyaki picks and not toothpicks or forks because these specialty picks will help you flip the octopus balls without damaging them.
You can't go wrong with the Health and Home Takoyaki Pick set because these soft picks don't scratch your pan and are gentle with the batter so your takoyaki keeps its shape. 
Here are the best takoyaki picks which help you turn them over perfectly without causing them any damage. I've written full reviews down below.
17 Easy Recipes Anyone Can Make
All the tips you'll need to get started in Japanese cooking with, for a limited time, free as our first email: The Complete Japanese With Ease Cookbook.
We'll only use your email address for our newsletter and respect your privacy
Tools you must have for making takoyaki
A takoyaki can only be perfected with the right tools and equipment. You can't flip a takoyaki if you don't have the right gear, so start checking out Amazon for the necessary tools.
You can start off with an electric takoyaki maker with a non-stick smooth surface, that is portable, and can make lots of takoyaki all at once.
Making takoyaki without a takoyaki maker or pan is really hard and not recommended.
A good tip for a round and perfectly brown takoyaki is a smooth and even application of cooking oil on your grill pan. You will also need a takoyaki oil brush to do this flawlessly.
Last but not the least, you have to get a pair of takoyaki picks to flip those octopus balls. If your grill pan is uncoated, you can opt for stainless steel picks. But, plastic picks are good too and I'll tell you why below.
Here's the thing, the picks are used for flipping the octopus balls and this is part of the reason why this typical Japanese snack is fun to make.
But, you don't use a pick to place the diced boiled octopus inside the batter – you use a spoon for that.
Keep reading to find out about the best takoyaki picks you can use when making the snacks at home in your takoyaki pan or takoyaki machine.
Best way to flip a takoyaki
Once your takoyaki batter is ready, it's time to turn on your cooking machine. Evenly coat the pan with oil for an easy flip, and make sure to fill each octopus whole generously with the batter.
Drop in the octopus bits on each compartment as soon as you put the batter.
Wait for at least 1-2 minutes or until the bottom half begins to crisp and becomes firm and golden brown, then flip the takoyaki by poking on the outside surface rotating at 90 degrees.
Once that side is beginning to firm up, slowly rotate again and keep flipping at 90 degrees until a round takoyaki is formed.
You'll know when the takoyaki balls are ready when they feel lighter as you poke through them and when they're crispy on the outside but still a bit gooey on the inside.
Do not flip the octopus balls too early or else they will crumble!
So, the secret to flipping takoyaki is letting any excess batter pour out when you flip the balls the first time. Then, the next time you flip the batter will be perfectly cooked and not overly runny. Once the takoyaki is cooked, it should not stick to the pan at all!
The cooking process as a whole takes about 10 minutes or less. In fact, it takes longer to prep your ingredients and cook the octopus than cook and flip the balls.
Once you're done flipping the octopus balls about 3 to 4 times, you can start adding the toppings like beni shoga (red pickled ginger), green seaweed, takoyaki, or okonomiyaki sauce, and bonito flakes.
Ready to serve? Learn the best ways to serve and eat takoyaki here (+ do you eat takoyaki hot or cold?)
Does takoyaki flipping need practice?
As the saying goes, "practice makes perfect."  If you are just starting to master the art, you can start practicing 8 or 10 octopus balls each time.
The challenge then is to learn how to gauge the time to start flipping and turning. Once you've mastered 8 takoyaki balls, you can increase them to 10 to 14 per batch or more.
Remember to always take a deep breath and relax as you flip. Patience and practice are key to becoming a takoyaki master.
But, it's important to cook the balls for at least 60-90 seconds before making that first flip!
Don't worry though, with a little bit of practice, you'll get the ball shape just the way it's supposed to be and then you can flip the hot takoyaki balls without all that batter sticking to the pan. It's all about timing – don't flip the balls when the batter is still too runny.
Also read: try these delicious takoyaki recipes out yourself
Buyer's guide: what to look for in takoyaki picks
Not all takoyaki picks are the same. Sometimes, people are too lazy to get real takoyaki picks and use any old bamboo sticks or toothpicks they have at home and then they wonder why the balls crumble or break.
Here's the thing: takoyaki picks are designed to have a specific length and they have a heat-resistant handle so you don't burn yourself when flipping the balls.
The takoyaki picks aren't very fancy so there's no real science behind buying them. However, you want to look for some basic features that ensure you're getting usable picks.
Soft vs hard material
There are two types of takoyaki picks: soft type and hard type.
Traditional takoyaki picks are hard, which just means they have a stainless steel pick and wooden handle. These sturdy picks are long-lasting and great for turning octopus balls because they don't bend or melt from the heat. Even if you touch the hot pan, the hard pick will stay intact.
The soft type refers to picks that are made of a heat-resistant plastic material. But, the disadvantage of these picks is that you can only touch the batter to separate it in the mold pan, or the balls when you turn them. You cannot touch the hot pan or the edge will bend and potentially melt.
I'm sure you're asking "what about wooden bamboo skewers?"
Well, the 7 or 8-inch ones can be used to flip the takoyaki but these are really wasteful.
When you make food like takoyaki, you don't need to waste wooden bamboo skewers which might be reusable once but they are very prone to damage and breaking.
That's why I no longer recommend them, especially for beginners.
Length
Most takoyaki picks are between 7-9 inches long. The handle should be about 3 to 4 inches long too.
This length ensures that your hands are never too close to the burning hot takoyaki or pan. Thus, the longer the pick, the safer it is to use.
The bottom line is that a good 7-inch pick is perfect for flipping takoyaki and the idea is that you use two picks at the same time to ensure you don't break the balls.
Best takoyaki picks reviewed
So what are the best takoyaki picks for flipping the balls? Let's have a look.
Best soft plastic takoyaki picks:

Health and Home set of 2
material: plastic
length: 7.1 inches
Are you looking for a basic pair of takoyaki picks? I know that buying the takoyaki pan or an electric takoyaki machine can be costly, so you probably don't want to spend too much on picks.
After all, they're not supposed to be fancy. They are supposed to be just long enough to keep your hands safe from the heat and have a semi-sharp tip that helps you separate the batter while cooking and to help you poke the takoyaki without breaking it while flipping it around.
The plastic handle takoyaki picks are the most popular ones because they're cheap and do a good job. Many Japanese households own at least one pair of these red handle picks because they don't scratch the pan.
We all know pans and electric machines aren't the cheapest so you don't want to damage them.
Since it's made of plastic material, the tip of the pick isn't hard or sharp enough to break through the crispy cooked batter.
Therefore, when you turn the takoyaki balls in the pan or machine, there's less of a chance that you'll crack or break them.
You can also use these picks with your Aebleskiver pan or to turn other round ball-shaped foods while cooking.
Although it's made of cheap material each pick is heat resistant up to 194 F which is enough to protect you from the high temperatures.
But, the downside is that you can only use the picks to insert into the takoyaki, separate batter, and turn the balls over. Do not touch the hot pan with these picks or else they will bend at the tip and even start to melt.
Once your takoyaki is nice and golden brown and you've removed them from the pan with the picks, you can clean the pick quite easily with some tissue paper or a wet cloth. Do not wash the picks in the dishwasher.
Best stainless steel pick: 

JapanBargain 3076
material: stainless steel with wooden handle
length: 7 1/4 inches
If you want to use the Japanese street food stall pick, get authentic ones like this pick from JapanBargain. What makes it different from the previous picks is that it has a tip like a rounded chisel.
This kind of pick is not used to poke the takoyaki balls, and instead, it's used to maneuver the balls carefully, especially when turning them over. The rounded chisel tip is used to separate the batter when you pour it into the electric takoyaki maker or pan.
Compared to the plastic handle of the other pick, this one has a longer wooden handle and a shorter stainless steel part.
At 7 1/4″ it's the ideal size for turning the takoyaki because you can pick up the balls without dropping them but it's also long enough to keep your finger away from extreme heat.
I advise you to check the package when you receive your pick because some people claim their pick is only 6″ long which is too short for takoyaki and can cause burns.
But, the majority of customers rate this pick highly because it's really well made and best of all, it doesn't scratch the pan at all. So, even if you end up touching the sides and bottom of the takoyaki machine or pan, you won't be left with ugly scratch marks.
Unlike the plastic pick, the stainless steel ones don't melt or bend when exposed to high heat, as long as you don't leave the wood handle on the hot pan by accident.
Overall, this is a great Japanese product and it's worth getting, especially since it's so inexpensive!
Multipurpose Picks: 

2 Pack Stainless Steel Ice Pick
material: stainless steel with wooden handle
length: 8.5 inches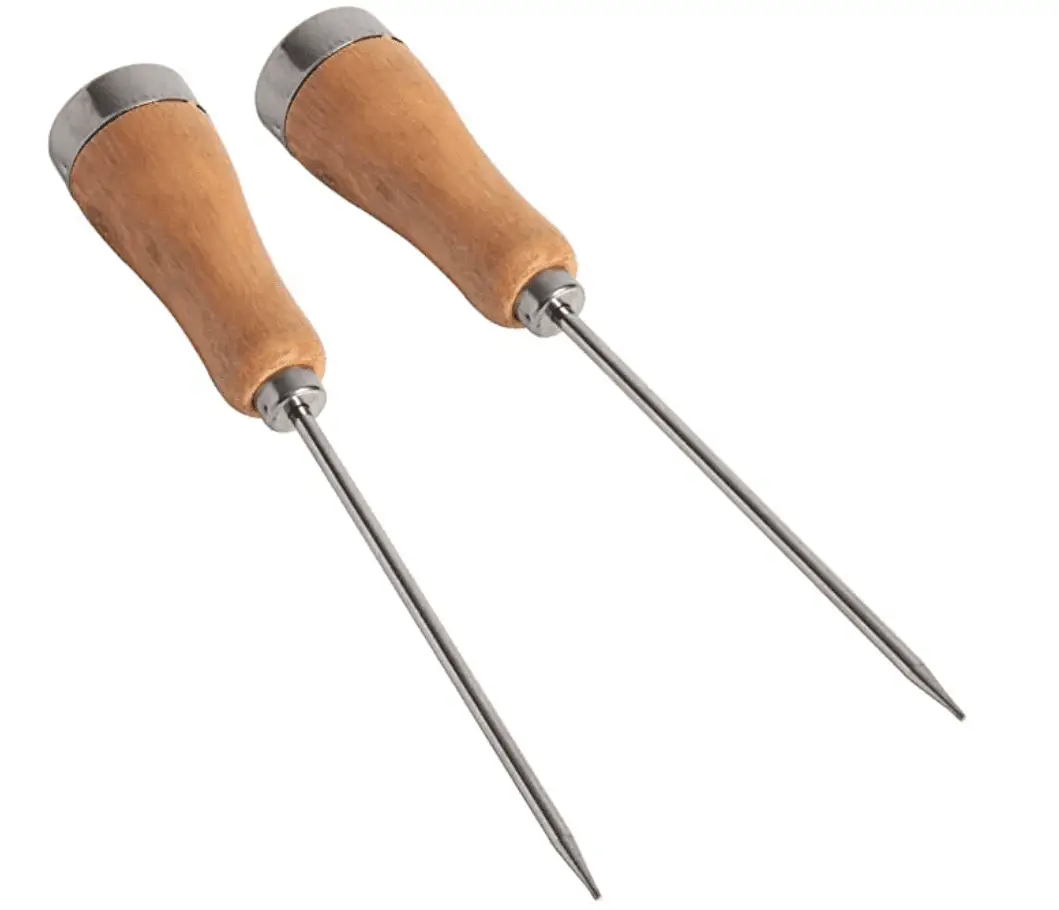 Did you know that you can use ice picks as substitutes for takoyaki picks? And yes, they work just as well, so there's no need to worry.
The main difference between these Western-style ice picks and the Japanese takoyaki pick is the tip. Both are made of stainless steel and have a wood handle but the ice picks have a more pointed edge instead of the chisel shape.
Since this product is designed for breaking up chunks of ice or chipping away small pieces from large blocks, you can be sure it's very hard. Also, it's much more wear-resistant and durable than your regular takoyaki picks.
Also, this stainless steel material is rust-proof and the tip doesn't bend, even when exposed to high temperatures.
The handle is made of wood like the other Japanese pick but it's a bit less ergonomic and more prone to slipping since it's a smooth surface. The other picks have a rougher finish which offers a better, firmer grip when flipping the takoyaki balls.
One potential issue is that the handshake part can come off after prolonged use since it's not the most amazing quality.
But, overall, the picks work well and they are a good alternative to Japanese picks when you can't get your hands on those. Besides, you can actually use them for all kinds of tasks, especially ice picking.
Takeaway
If you're just getting started with making takoyaki, then you can't go wrong with the Health and Home plastic takoyaki picks because these are really easy to use and don't scratch your pan.
Then, once you master takoyaki making at home, you can get some better stainless steel picks or as I've explained, you can use ice picks for the job.
Whatever you choose, remember that the secret to flipping takoyaki is to avoid breaking the balls so let them cook for at least one minute before the first flip over!
When you're done cooking takoyaki, you might be wondering what is the best way to clean your takoyaki maker and pan? 3 easy tips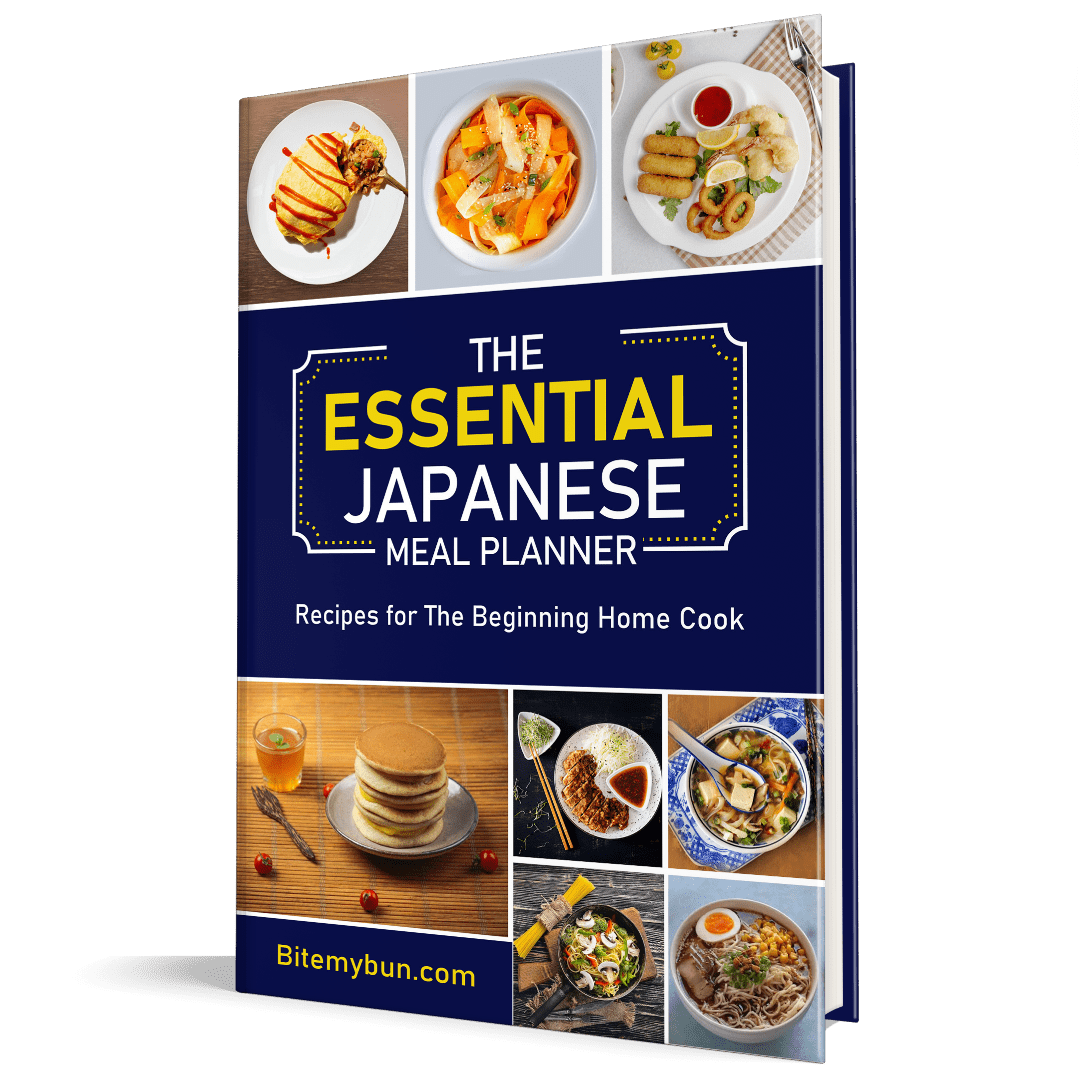 Check out our new cookbook
Bitemybun's family recipes with complete meal planner and recipe guide.
Try it out for free with Kindle Unlimited:
Read for free
Joost Nusselder, the founder of Bite My Bun is a content marketer, dad and loves trying out new food with Japanese food at the heart of his passion, and together with his team he's been creating in-depth blog articles since 2016 to help loyal readers with recipes and cooking tips.