How to make brown rice sushi: Try this great & healthy recipe!
I love creating free content full of tips for my readers, you. I don't accept paid sponsorships, my opinion is my own, but if you find my recommendations helpful and you end up buying something you like through one of my links, I could earn a commission at no extra cost to you.
Learn more
Anyone who's eaten sushi knows that rice is the main component. And as people become more health conscious, brown rice sushi has become a thing!
As opposed to white rice, brown rice is healthier because it's a whole grain. Whole grains lower cholesterol and help move waste through the system. They also promote feelings of fullness to keep hunger at bay and they may prevent the formation of blood clots.
They're also a low glycemic index food. This means they're less likely to contribute to type 2 diabetes.
Now we know the health benefits of brown rice sushi, but is it any good? And how do you make it? Read on to find out!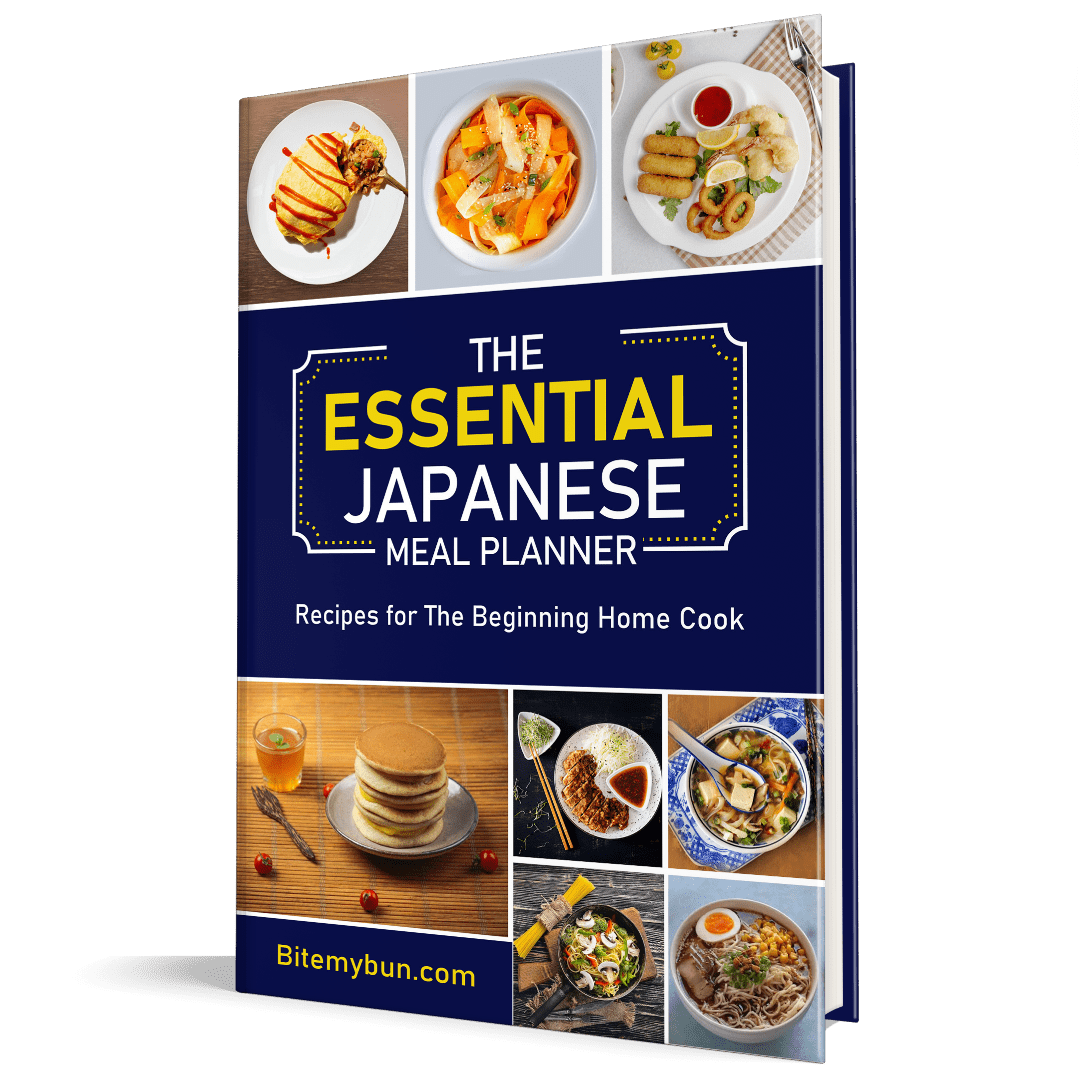 Check out our new cookbook
Bitemybun's family recipes with complete meal planner and recipe guide.
Try it out for free with Kindle Unlimited:
Read for free
How to make brown rice sushi
Making sushi is a complicated process, no matter what type of rice you're using. Here's how to make a brown rice sushi recipe that's simply divine!
Healthy brown rice sushi recipe
Making sushi is a complicated process, no matter what type of rice you're using. Here's how to make a brown rice sushi recipe that's simply divine!
Ingredients  
Rice
⅔

cup

water

1

cup

short-grained brown rice

rinsed

3

tbsp

rice wine vinegar

2

tbsp

organic cane sugar

½

tsp

sea salt
Sushi
4

sheets

nori (dried seaweed)

1

roasted or fresh bell pepper (dried)

1

cup

carrots

thinly sliced

1

cup

cucumber

thinly sliced

1

cup

alfalfa sprouts
Optional Condiments
Wasabi

Pickled ginger

Tamari or soy sauce

Sesame seeds
Instructions 
Bring water to a boil in a medium saucepan. Add rice, swirl to coat, then reduce heat to a low flame, and cover. Simmer until water's absorbed and rice is tender, about 18 -25 minutes. Drain off excess water.

While rice is boiling, mix vinegar, sugar, and salt in a medium saucepan and heat over medium heat. Stir occasionally to dissolve sugar and salt. Then transfer to a jar or dish and put it in the refrigerator to cool until the rice is ready.

When the rice is done, turn off heat and add the cooled vinegar mixture. Mix with a spatula or fork to avoid over-stirring. It'll dry as you mix and by the time you're done, it'll be dry and sticky.

Prep your veggies while you're waiting for the rice to finish cooking. Make sure they're finely sliced. If they're too bulky, they won't work well in the sushi.

Now grab your sushi mat to start the rolling process. Top with a sheet of nori. Dip your fingers in water to keep them from sticking. Put a thin layer of water over the nori. If it's too thick, it'll be too bulky for the sushi.

Arrange a generous serving of the veggies at the bottom ¾ of the sheet that's closest to you.

Roll nori and rice with your fingers. Once the veggies are covered, use the mat to compress the sushi. Continue until it's all rolled up. Slice with a sharp serrated knife for best results. Repeat until all rice and fillings are used up. It'll probably yield 4 rolls.

Serve immediately with condiments of your choice. Although it's best served fresh, the sushi can hold up in the fridge for up to 2 days.
What does brown rice sushi taste like?
Although brown rice sushi is a healthy alternative to white rice, when it comes to taste, the jury is out.
Some prefer brown rice sushi, but those who don't claim there's actually a science behind this personal preference!
In terms of the flavor, some say the grainy texture, fiber, and nutrient-rich constitution of the brown rice overwhelms the delicate flavors that contribute to sushi's "melt in your mouth" taste.
They say that only rich tempura sushis hold up well to the overpowering taste of the brown rice, but eating fried sushi defeats the purpose of going with a healthy rice type.
The science that's behind the taste preference comes into play in terms of the starches.
Rice has two starches: amylose and amylopectin. The amount of starch the rice contains determines its texture.
Brown rice has a high amylopectin level, which means it stays firm after it's cooked. The firmness, some say, is detrimental to the soft texture that makes sushi so delicious.
They claim the hardness of the rice leaves you chewing the rice long after the fish and seafood are gone.
Despite the flavor and texture issues of brown rice sushi, it continues to be a big part of the plant-heavy diets that are so popular in Japan.
And in an attempt to make brown rice sushi more palatable, chefs have replaced the vinegar and sugar in white rice sushi with umezu, a pickled plum vinegar.
10 FAQs around brown rice sushi
Now you know how to make brown rice sushi and how it tastes, but I bet you have a lot more questions.
Here are a few answers that may quell your curiosity!
Can you use brown rice vinegar for sushi?
Rice vinegar is commonly used to make sushi. It has a mellower taste than regular vinegar, which makes it the perfect addition to the rice used in sushi.
Some may wonder: if you can use brown rice in sushi, can you also use brown rice vinegar to make sushi? The answer is yes! In fact, it's recommended when making brown rice sushi.
Here's a rundown of the different types of rice vinegar and their uses.
There are several types of rice vinegar, including the following:
White rice vinegar: When recipes call for vinegar, this is usually the kind they're referring to. It has a clear yellow color. Japanese varieties tend to be more delicate than Chinese varieties.
Brown rice vinegar: Brown rice vinegar is made from unpolished brown rice and it's richer in nutrients than other types of vinegar. It has a light brown color and can be used as an alternate for white rice vinegar. It's ideal for brown rice sushi recipes.
Black rice vinegar: This type of vinegar has a deeper color and flavor than other types of vinegar. It's made from black glutinous rice and other grains like wheat, sorghum, and millet. It's often used in stir-fries and dipping sauces and can also be used as a condiment.
Red rice vinegar: Red rice vinegar is made from red yeast rice (a fermented rice), as well as barley and sorghum. It has a sweet, tart, and salty taste that makes it perfect for dipping sauces and seafood dishes.
Seasoned rice vinegar: Seasoned rice vinegar is white rice vinegar with sugar and salt added. It may also contain sake and MSG. It can be used to season sushi rice and also works well in salad dressings.
Which brand of brown rice is the healthiest?
If you use brown rice in sushi, you want to make sure you use a healthy kind. That way, you can get optimal benefits when you eat it.
Here are some brands that make brown rice that's great for boosting health!
Lundberg is a well-known name in food manufacturing. All the rice products they sell are organic. They also provide a good compromise between quality and price. Their short grain brown rice is highly recommended.
Planet Rice stands out because it infuses GABA into its grain products. GABA works to decrease anxiety and it also has cardiovascular benefits. Although the product is pricier due to the addition of GABA, its calming properties and great taste make it worth it for some consumers.
Nishiki makes sticky textured rice that's ideal for sushi. Their quality is unmatched and buying in bulk can save you a considerable amount of money. Their 15-lb bag will keep you from having to buy rice for months!
Tamanishiki is another rice that's ideal for sushi and other Japanese dishes due to its sticky consistency. It's affordable and it comes in a beautiful, resealable package. It's flavorful and all-natural.
Can you use long grain brown rice for sushi?
No. Short grain brown rice is sticky enough for sushi but long grain brown rice is softer and therefore, won't work.
Is brown rice healthy?
Earlier in the article, we touched on some of the health benefits brown rice can provide. Here's a more in-depth look at how it can boost wellness.
Brown rice is a great source of the following vitamins and nutrients:
Fiber
Manganese
Folate
Protein
Niacin
Selenium
Zinc
Magnesium
Copper
Riboflavin
Potassium
Calcium
Iron
Thiamine
Here are some key benefits of brown rice:
Good for weight loss: Brown rice is rich in fiber so it keeps you fuller for longer. This can keep hunger away so you eat less! It's also been shown to reduce belly fat.
Benefits heart health: Brown rice contains fiber, lignans, and magnesium, all of which have been proven to boost heart health and reduce the risk of heart disease.
Good for blood sugar: Eating brown rice can help manage diabetes. It can also lower the risk of this disease.
It's gluten-free: Brown rice is naturally gluten-free. This makes it an ideal choice for those following a wheat-free diet.
Also read: rice or noodles: which is healthier?
What are the side effects of eating too much brown rice?
In general, brown rice is healthier than white rice. However, too much brown rice isn't a good thing.
Brown rice's high fiber content can irritate the digestive tract, contributing to constipation, leaky gut syndrome, bloating, and diarrhea.
Why is brown rice more expensive?
Brown rice is a healthier choice than white rice, but it's also more expensive. This is because the small amount of oil in the bran level gives it a shorter shelf life. Therefore, more resources are used to preserve, store, and transport it. This all contributes to its higher price tag.
Also read: you can always go with a sushi without rice recipe like this one
Should I soak brown rice before cooking it?
It isn't necessary to soak brown rice before cooking it, but it's recommended.
Soaking the rice helps reduce the amount of phytic acid in the grain. This improves digestibility and speeds up cooking time.
Is brown rice supposed to be crunchy?
No, brown rice isn't supposed to be crunchy. But because it's so difficult to cook, it often comes out that way.
There are many recipes that promise perfect brown rice, but boiling it may be the way to go. Supposedly, if you boil the rice for 30 minutes and let it sit covered for 10 minutes, it'll achieve the perfect texture—not too crunchy, not too chewy.
Is brown rice keto-friendly?
A keto diet is one that's high in healthy fats and low in carbs. Brown rice doesn't have as high of a carb content as white rice but it's still high in carbs. So most people on a keto diet should steer clear.
What are the different types of brown rice?
Just like white rice, brown rice comes in a wide range of varieties. Here are some you can choose from:
Basmati: Basmati has a texture that's characterized by separate grains and a spongy texture. Its taste is sweet and nutty.
Short grain: Short grain rice has a soft, creamy texture and a sweet, malty taste.
Long grain: Long grain rice is made up of distinct grains with almost no elasticity. It has an earthy, chalky taste.
Jasmine: Jasmine rice has moderately firm, separate grains. It has a nutty, buttery, rich taste.
Short-grain Japanese rice is most commonly used for sushi. California medium grain can be used as well.
The rice you use should say sushi rice on the front of the package. Then you know you can't go wrong.
Start making healthy brown rice sushi
So what do you think? Is brown rice sushi worth the health benefits it offers? Or does the unusual taste make it not worthwhile?
Let us know if you'll be trying it in your kitchen!
Also read: these are the different types of sushi you could make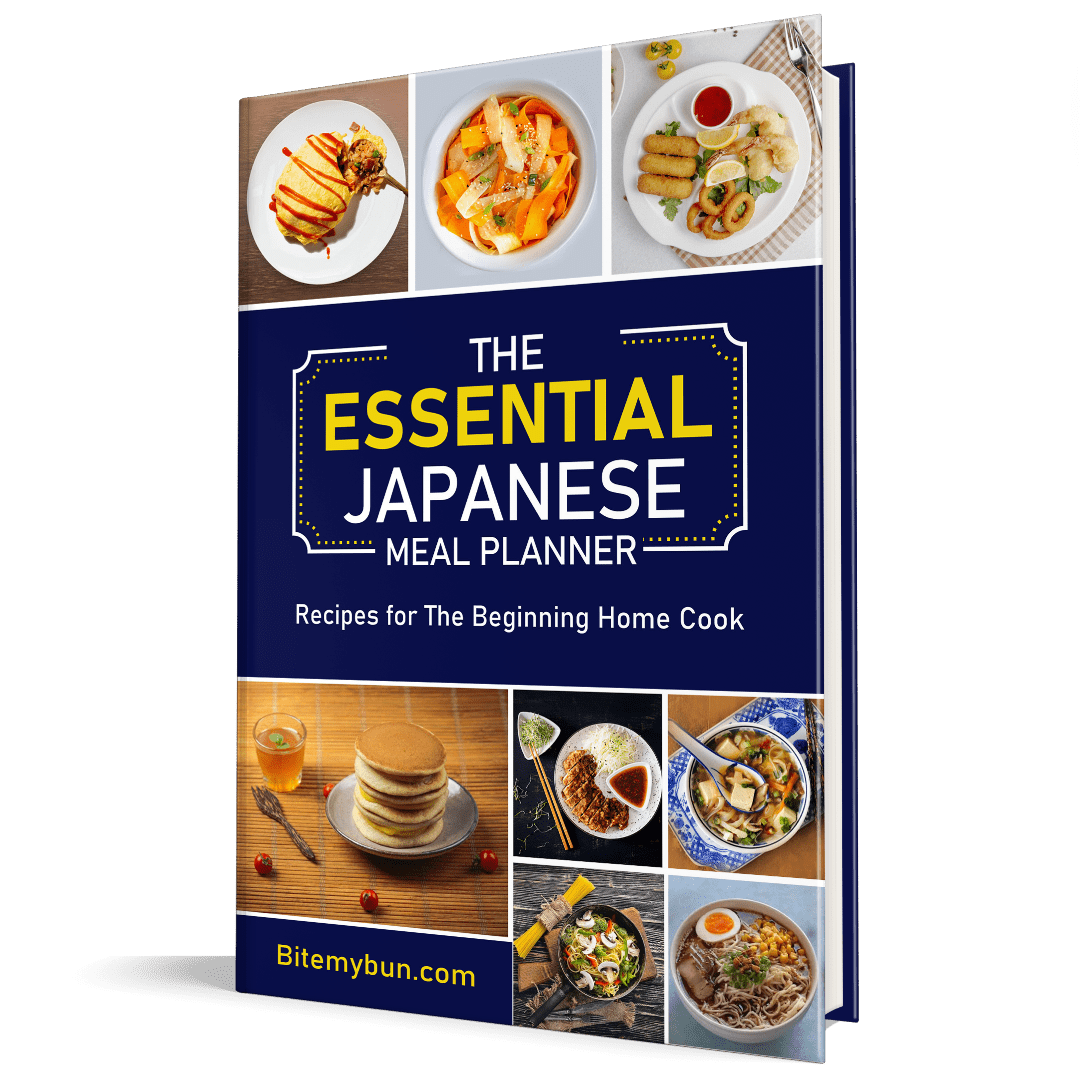 Check out our new cookbook
Bitemybun's family recipes with complete meal planner and recipe guide.
Try it out for free with Kindle Unlimited:
Read for free
Joost Nusselder, the founder of Bite My Bun is a content marketer, dad and loves trying out new food with Japanese food at the heart of his passion, and together with his team he's been creating in-depth blog articles since 2016 to help loyal readers with recipes and cooking tips.