Make This Amazing and Easy Keto Stir Fry Hot Sauce
I love creating free content full of tips for my readers, you. I don't accept paid sponsorships, my opinion is my own, but if you find my recommendations helpful and you end up buying something you like through one of my links, I could earn a commission at no extra cost to you.
Learn more
Are you looking for a new way to spice up your keto diet?
The best way to make keto Asian food is with a proper stir fry sauce, and you can make this one as spicy or mild as you want.
If you've been on the ketogenic diet for a while now, chances are you might be craving some variety in your meals.
With this recipe guide, we'll provide just that – an assortment of different ways to make sauces so you never get bored with stir fry again!
Fun fact: there isn't actually just one keto stir-fry sauce as the word "keto" is an abbreviation for ketogenic diet meaning a very low-carb diet, which turns the body into a fat-burning machine.
In essence, any seasoning could potentially be a keto stir-fry sauce as long as it's low carbohydrates. It gets a little trickier when you turn plain seasoning into a sauce because that's often where a lot of carbs are added.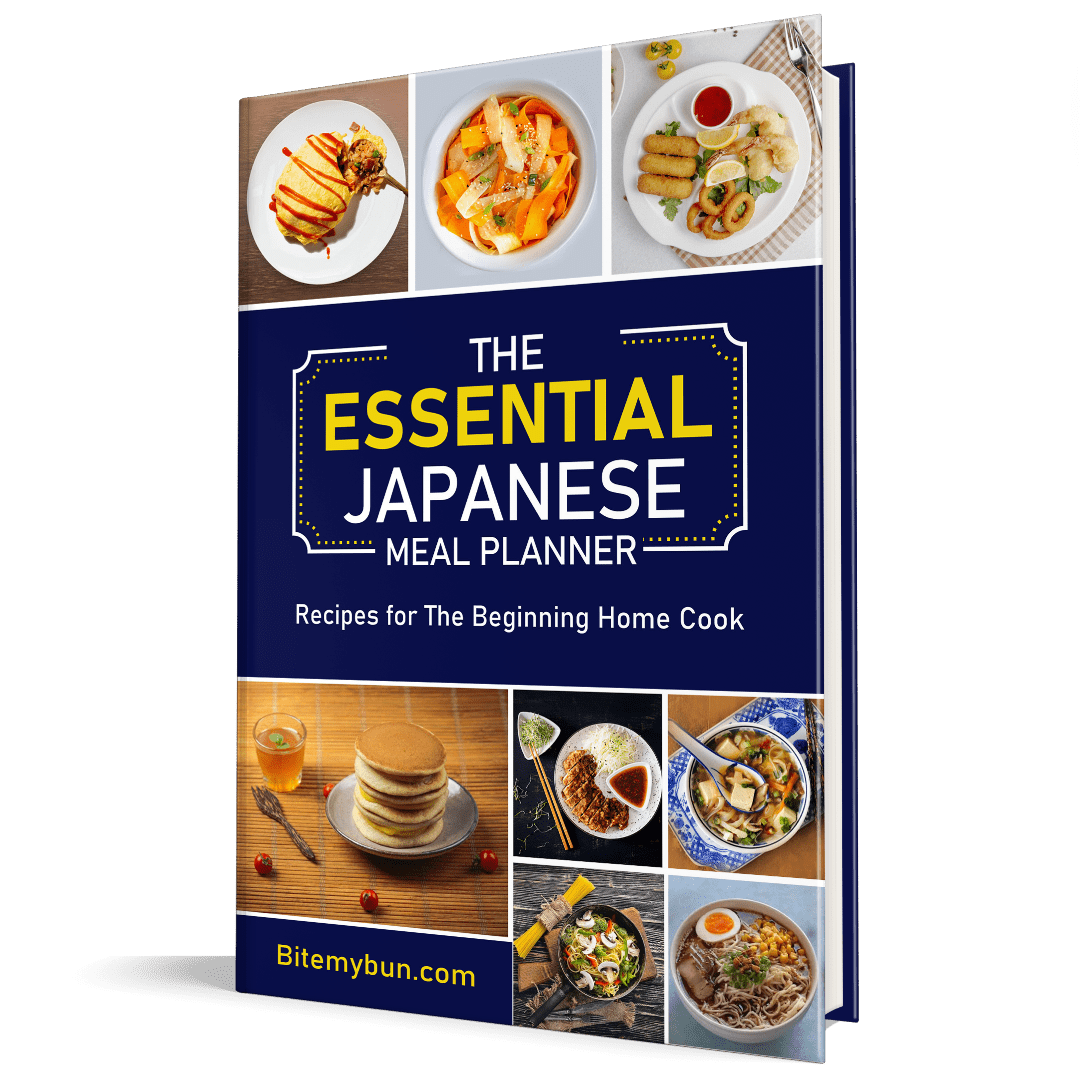 Check out our new cookbook
Bitemybun's family recipes with complete meal planner and recipe guide.
Try it out for free with Kindle Unlimited:
Read for free
Best keto stir fry sauces
Now let's find out more about keto stir fry sauce recipes:
Homemade low carb spicy keto stir fry hot sauce
This home-made hot sauce would be excellent to produce if you have tomatoes planted in your backyard garden or if you're buying them from your local farmers' market.
Equipment
Cooking pot

Food processor or blender

Mesh
Ingredients  
1

cup

onion

diced

2

medium

chile peppers

(such as poblano, New Mexico or Anaheim), diced

2

small

habanero peppers

or other small hot chile peppers, stemmed, halved and seeded (see Tip)

4

cloves

garlic

minced

1

pound

tomatoes

diced

1

cup

distilled white vinegar

2

tsp

salt

1-3

tsp

sugar

add to taste and amount of sugar you want to put in
Instructions 
Turn on the stove and set to medium-high heat and heat oil in a large saucepan. Toss in the garlic, habanero peppers, chile peppers and onions, then cook until the onion gets a brown color (this should take about 3-4 minutes.

Minimize heat and set the dial to medium, then add the sugar, salt, vinegar, and tomatoes. Stir occasionally and thoroughly for about 5 minutes until the tomatoes get liquified.

This time pour the mix over a blender or a food processor, then use the machine to make the remaining solids finer and the liquid thicker. Get a nylon mesh and set it on top of a medium-size bowl. Pour the thick mix on the nylon mesh and let it sieve to remove the remaining solids from the herbs and spices. Throw away the solids and let the sauce cool down for about 1 and 1/2 hours in room temperature.
The traditional ingredients in making the best hot sauce, which includes fresh tomatoes, onions, and peppers, are also present in this hot sauce recipe.
You can adjust the spiciness of the sauce based on your preference, so make it moderately hot if you're not a hot sauce addict and go crazy with the habanero peppers if you want to turn up the heat.
Also read: this is the best keto stir fry beef recipes you absolutely have to try
Tip: The spiciest part of the chile peppers is in its membranes where the seeds are also held in place.
It's also the part where the capsaicin is most rich and the naturally occurring chemical which is an irritant for mammals is responsible for giving off the hot/spicy properties of chile peppers.
You can control the spiciness of your salsa or hot sauce by deciding the number of chopped membranes and seeds to go into the mix.
To avoid getting this irritant on your eyes, always keep in mind to wear protective gloves when you chop chile peppers or wash your hands thoroughly with soap and water after you've chopped them.
To make beforehand: This hot sauce mixture can last for up to 6 months just as long as you keep it refrigerated.
Nutrition Facts
For a Serving Size of 1 packet (7g)
Calories 0 Calories from Fat 0 (%)
Daily Value in (%)
Total Fat 0g –
Sodium 210mg 9%
Carbohydrates 0g –
Net carbs 0g –
Fiber 0g 0%
Protein 0g
Vitamins and minerals
Vitamin A 0μg 0%
Vitamin C 0mg 0%
Calcium 0mg 0%
Iron 0mg 0%
Keto Stir-Fried Rice
Normally rice is rich in carbohydrates, but since we're only going to use 2 cups of it, then it can still be considered as ketogenic.
This keto stir-fried rice is great for pairing with the keto sauce that we discussed earlier. Making fried rice is fairly a simple task and this keto stir-fried rice is especially easy as it has only a minimal list of ingredients.
Ingredients:
• 1 tablespoon oil
• 3 eggs, lightly beaten
• 1 (14.5 ounces) can chicken broth
• 1 (16 ounces) package frozen stir-fry vegetables, thawed
• 2 tablespoons soy sauce
• 2 cups white rice, uncooked
Directions:
1. Turn on the stove and set to medium heat and heat up the skillet, then pour vegetable or coconut oil. Pour the eggs and cook until set, stir thoroughly. Set it aside.
2. Toss in the soy sauce, broth, and vegetables in another skillet and boil the ingredients. Stir in rice and then cover the skillet and let it bathe in the heat for 5 minutes.
3. Add the cooked eggs and stir thoroughly for 60 seconds, then serve.
Nutrition Facts
Calories – 456
Fats – 12 to 14 g of total fat
Carbohydrates – 40 to 50 g of carbs
Protein – 7 g of protein per serving
Vitamins and Minerals – sodium, calcium, iron, magnesium, phosphorus, potassium and trace amounts of copper and manganese
Fiber – 3.5 g, or 14 percent of your recommended daily intake
Pair it with the Keto-Friendly Beef and Broccoli Stir-Fry
From the two previous recipes we've discussed, it's safe to say that we have a great food combination here. The keto-friendly beef and broccoli stir-fry is the perfect option if you're looking for quick prep and easy cleanup.
This recipe on its own is guaranteed to impress your family and friends if you invite them over for dinner, add the home-made hot sauce and the keto stir-fried rice to it and you'll get applause after applause.
Some of them might even recommend you to go to a culinary school and become a chef!
Ingredients:
• 1 lb beef tenderloin roast cubed
• 1 green onion sliced
• 1/2 tsp onion salt
• 1/4 tsp pepper
• 1 tbsp coconut oil
• 2 garlic cloves minced
• 1 head broccoli florets use as little of the stem as possible
• 1/4 cup butter cubed
• 1 tbsp soy sauce
• 1-1/2 tsp lemon juice
Directions:
1. Turn on the stove and set to medium heat. Heat up a large skillet and pour the oil, once oil is hot enough, fry the beef, onion, salt, and pepper for 3 to 5 minutes.
2. Toss in the garlic and cook for about 60 seconds, stirring occasionally, then transfer to a clean plate and keep warm.
3. Fry the broccoli in butter in the same frying pan and cook until tender. Pour in the beef mix and stir-fry for a few more minutes.
4. Pour the lemon juice and soy sauce, then stir-fry through the heat for a couple more minutes. Serve with keto stir-fried rice and keto hot sauce.
Nutrition Facts
Amount Per Serving
Calories 530 Calories from Fat 405
Daily Value in (%)
Total Fat 45g 69%
Saturated Fat 22g 110%
Polyunsaturated Fat 2g
Monounsaturated Fat 15g
Cholesterol 130mg 43%
Sodium 298mg 12%
Potassium 453mg 13%
Total Carbohydrates 3g 1%
Dietary Fiber 1g 4%
Sugars 1g
Protein 28g 56%
Vitamin A 8%
Vitamin C 19%
Calcium 2%
Iron 21%
Check out our teppanyaki buying guide for home grill plates and accessories.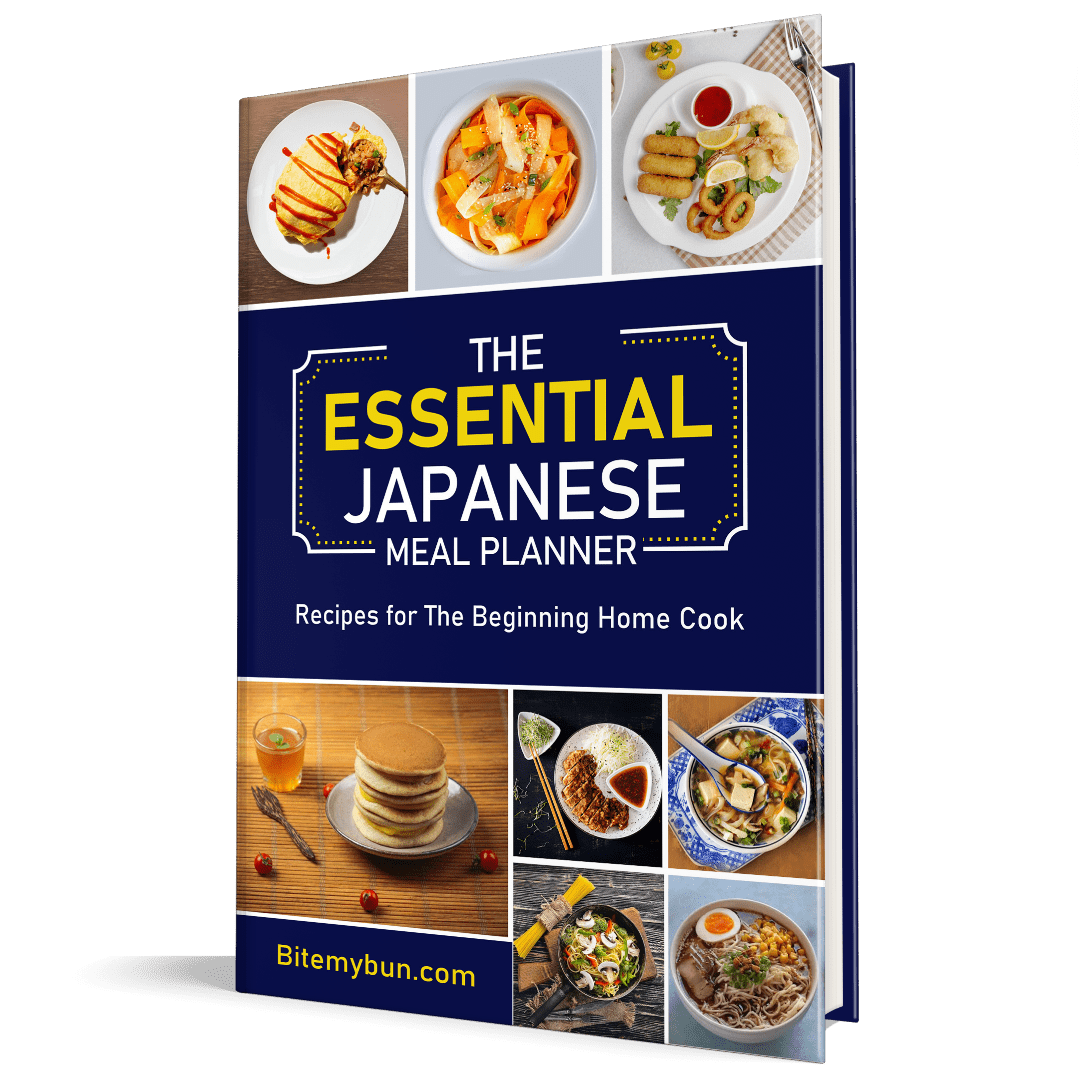 Check out our new cookbook
Bitemybun's family recipes with complete meal planner and recipe guide.
Try it out for free with Kindle Unlimited:
Read for free
Joost Nusselder, the founder of Bite My Bun is a content marketer, dad and loves trying out new food with Japanese food at the heart of his passion, and together with his team he's been creating in-depth blog articles since 2016 to help loyal readers with recipes and cooking tips.