Top 4 need-to-have knives when cooking Teppanyaki | our review
I love creating free content full of tips for my readers, you. I don't accept paid sponsorships, my opinion is my own, but if you find my recommendations helpful and you end up buying something you like through one of my links, I could earn a commission at no extra cost to you.
Learn more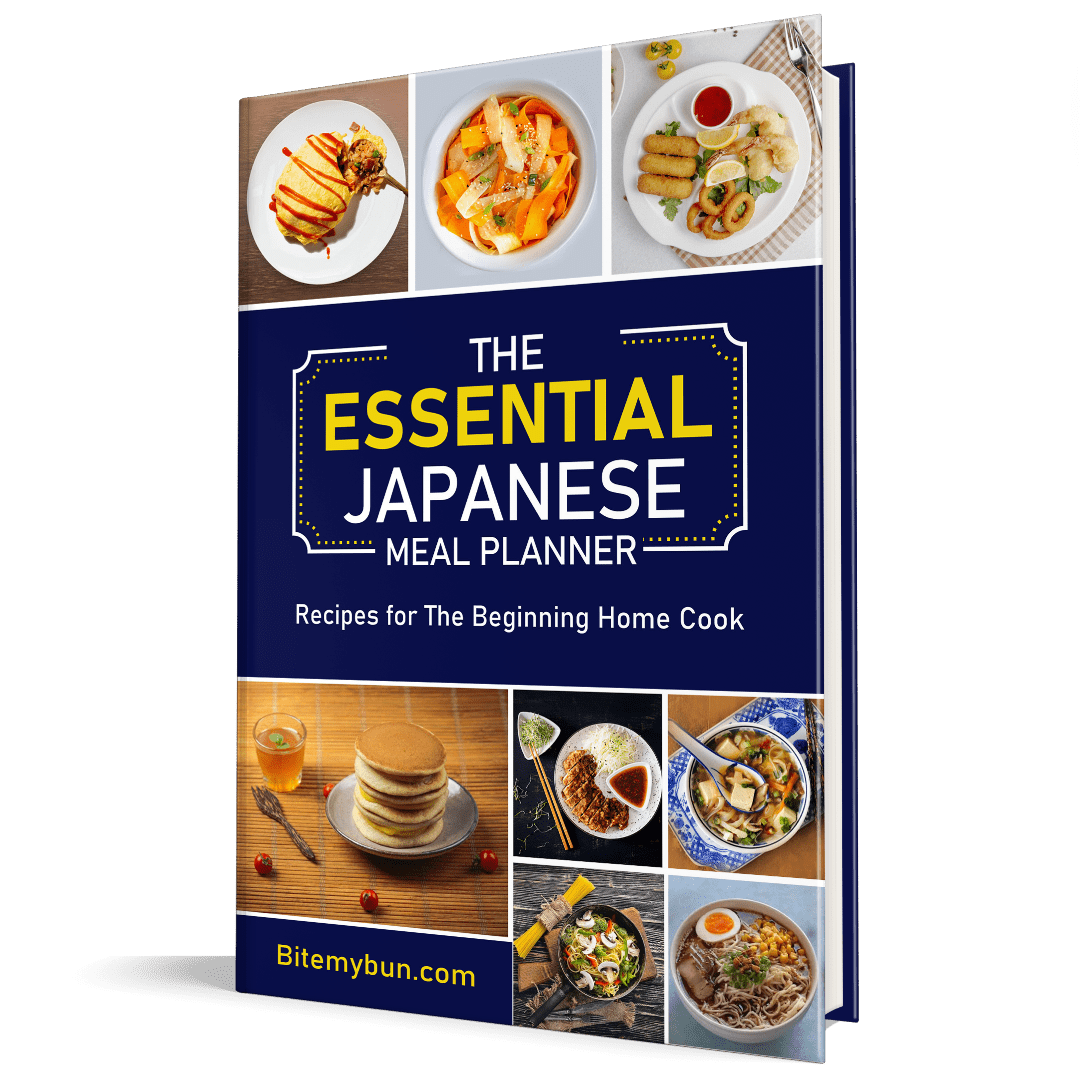 Check out our new cookbook
Bitemybun's family recipes with complete meal planner and recipe guide.
Try it out for free with Kindle Unlimited:
Read for free
If you are a fan of Japanese restaurants, then you must have heard of Teppanyaki cuisines. The Japanese have turned cooking into art, and this is why their cuisines are to die for.
When most people eat in Japanese restaurants, they always dream of recreating the same experience at their homes.
However, creating the perfect Teppanyaki cuisine requires both skill and the right equipment.
You will have to get the proper Japanese knives and the right recipes, and you will be on your way to recreate the Japanese experience in your home.
Of course, you will need to have the cooking skills, and the patience required in making it happen. However, why is Teppanyaki so famous? How are people dying to not only eat them at Japanese restaurants but also prepare them in their homes?
Since there are many equipment and tools to buy, you will have to prioritize the must-have equipment first, and then you can add them after the other. Factors such as cost and durability are essential, and they usually guide one when purchasing.
10 Tips to Save a Bundle on Asian Ingredients!
Introducing our brand new FREE PDF guide: "Saving Secrets: Unveiling the Art of Saving Money on Asian Ingredients" It's your first newsletter email, so start saving today! 📚🧧
We'll only use your email address for our newsletter and respect your privacy
The best Teppanyaki Knives you could buy
You can consult with the professionals at your favorite Japanese restaurant on the kind of tools and cutlery you should have but be least assured that having the right tools and equipment will go a long way in ensuring that you have the fantastic Teppanyaki experience.
In this article, we will focus on the knives that you should have for the best Teppanyaki experience. Here are they:
DALSTRONG Phantom Series – Japanese High-Carbon – AUS8 Steel – 6 piece set
First on our list is this knife from Dalstrong. The manufacturer is becoming a household name and chefs are starting to appreciate the need to have this vendor' products in their kitchens.
The manufacturer combines ancient craft and modern technology to create exquisite and innovative knives. It is no different with the DALSTRONG Phantom Series Japanese High-Carbon – AUS8 Steel set. The knives combines both design and quality to give users the desired knife.
The Dalstrong Phantom Series chef knife comes in a very authentic shape otherwise known as the kiritsuke shape. The manufacturer has ensured that the front end of this knife looks like a sword and the edge is straighter than the other knives in this series of knives.
The sword-like front end means it is easier to do push cuts with this knife. The knife also has a long blade and is highly versatile meaning chopping veggies, cutting meats and slicing fish is easier and more effective with this knife.
One notable thing about the Dalstrong Phantom Series is that it features a Japanese AUS-8 steel, with a Dalastrong name engraving on its blade. In addition to this, the blade has a Japanese kanji engraving, which means "ghost" or phantom".
Even Dalstrong Blade is meticulously hand sharpened, and this happens via the traditional Japanese honzabuke sharpening method. This method brings the knife's edge to around 13-15 degrees of sharpness, which makes cutting effortless and swift.
The knife comes with an elegant design, which gives it a stealthy motion appearance, like a shadow racing through the dark, or a gust of wind blowing through the night. In addition to this, this knife is known to be a ruthless, agile, and elegant culinary instrument of remarkable performance.
When it comes to the handle, the vendor goes with black Spanish pakkawood handle that is crafted to fit perfectly on the users' hands. The handle, which comes in traditional Japanese D-shaped design, is very well built to rest gracefully on the palm of the hand of the user giving them control while using the knife.
To add elegance and refinement, the manufacturer adds a red spacer near the bolster for distinction as well as having a mosaic pin of both copper and edge just to sweeten the deal.
The manufacturer has designed this knife in a way that when you hold it, it feels like a ghostly extension of your body and this is due to the polished end cap that creates a counterbalance.
The vendor then uses a top-quality polymer sheath that folds perfectly over the blade and locks it into place. The knife is easy to clean, and the manufacturer uses high levels of chromium (Cr) and stainless steel to add to its durability.
This knife is convenient for both Teppanyaki cooking as well as cooking other cuisines. The knife is well balanced, and users can use for both cutting and turning purposes. It is also very sharp and thus ideal for on the grill plate cutting.
I couldn't believe the complete set you could get for a reasonably low price here on Amazon
DALSTRONG Chef Knife Kiritsuke – Gladiator Series – German HC Steel – 8.5″ – Sheath
Next up on our list is another knife from Dalstrong, the DALSTRONG Chef Knife Kiritsuke – Gladiator Series – German HC Steel – 8.5″ – Sheath. This blade combines both excellent craftsmanship and engineering excellence to provide good quality knives that give users top quality service.
If you're going to get just one knife and you want it to be versatile, the Kiritsuke Gladiator from Dalstrong is the one to get.
The manufacturer uses German HC steel known as ThyssenKrupp steel that has high carbon content which makes it wear resistant and durable. The steel is engineered at 56 plus Rockwell hardness, and it has a satin finish added to it.
The blade is beautifully hand-polished to give it a good look. The blade's edge is hand sharpened to between 14-16 degrees per side meaning that cutting is easy and hustle-free. This also means that there is a perfect balance between the sharpness of the blade and the maximum resilience.
The knife comes with a black pakkawood handle that is triple-riveted with a good grip that not only ensures comfort but also maneuverability. The handle has an ergonomic shape that ensures that the grip is firm and comfortable.
When it comes to durability, the vendor has added chromium, and the design is tapered for both stain resistance and hardness. Since the knife has a tall blade, users can use it for both food preparation and chopping purposes. The knife is also perfect when preparing the Teppanyaki cuisines.
To add on to counterbalance and distinction, the vendor has installed a second bolster otherwise known as end cap that is made of stainless steel. It also has a finger protective bolster that provides for a well-crafted balance that comes with the right heft. The knife is easy to clean and thus has low maintenance, and it also comes with a BPA protective sheath.
If you want to recreate the joy and excitement that is usually there in Japanese restaurants, then the DALSTRONG Chef Knife Kiritsuke – Gladiator Series – German HC Steel – 8.5″ – Sheath is an essential addition to your kitchen.
Check prices and availability here
The Omega Series 8.5″ Kiritsuke-Chef Knife
This blade, unlike the others featured in this list, is from the Omega series. The knife is made with American forged BD1N-V hyper steel that makes it sturdy and durable. The blade has a strong composition and is passed through vacuum heat-treatment that makes it give superior performance.
This one is a little more expensive than the Gladiator series, but you get a really sharp and long lasting knife for your money.
The blade is screamingly sharp since it is painstakingly finished to between 8-12 degrees on both sides. The manufacturer uses the three-step Honbazuke method to sharpen the blade to make sure that push-cut is as more comfortable as it gets.
When it comes to hardness, the manufacturer uses nitrogen to make the blade hard, robust and most importantly, flexible. This also means that the blade is armed with heavy wear and tear resistance giving users a long-lasting service.
Additionally, the vendor has armed this blade with rust and corrosion resistant to make it strong and durable. One of the challenges you can expect when preparing Teppanyaki cuisines, as well as other cuisines, is food sticking on the knife. However, with this blade, the manufacturer uses the 'LiquidMetal' pattern that minimizes the drag and improves the slicing of food.
There is also the possibility of the knife getting hot, and this is why the manufacturer uses the G-10 woven fiberglass handle that does not heat up. The handle is impervious to cold and moisture, and it comes with dark red coloring.
The handle in this blade is also armed with a non-slip grip on an excellent comfortability. The vendor has engraved the word Dalstrong lion head on both sides of the mirror-polished blade, which helps in creating a further distinction on the knife.
The knife has a full tang for maximum robustness that enables the blade to last for a very long time. This blade is well equipped with all the necessary qualities that are necessary for cooking Teppanyaki cuisines. It is sharp, Long and curved making easy for cook grilled meat.
Check the latest prices here on Amazon
The Dalstrong Shogun Series 8.5" Kiritsuke Chef's Knife
With this Shogun Series, you can expect to find a Saya (sheath) and a traditional pin that has a string locking mechanism. The knife is a good investment for your Teppanyaki adventures are well taken care of and your fingers well protected.
The Dalstrong Shogun Series 8.5" kiritsuke chef's knife which has a long straight edge and has a double-bevel kiritsuke that makes it a push-cut master. At 62 plus Rockwell, the blade is tailored to have strong edge retention.T
o boost its resilience and robustness, the blade is equipped with triple rivets and a full tang. The blade is made with superior Japanese steel that is vacuum treated to give the ultimate performance. The spine is hand-polished that enhances comfortable grip and gentle on hands.
The Japanese usually reserve the art of kiritsuke to the master chef's only since using and maintaining single bevel knives requires skill and experience. However, Dalstrong has tailored the Shogun series with double bevels making it easier for new, and wannabe Teppanyaki cooks to use it. This also makes the Dalstrong Shogun Series 8.5" kiritsuke chef's knife easy to clean. The manufacturer has cladded this knife with rust and collision resistant material helping it to last longer.
With between 8-12 degrees angle per side, this blade is sharpened like a scalpel that makes it super easy to cut through beef, pork, chicken, fish, or any other cuisine you would want to include in your Teppanyaki menu.
Furthermore, the blade has cryogenic tempering that improves the steel's structure thereby improving the knife's flexibility, hardness, and strength. That's not all, the manufacturer has equipped the blade with a military grade handle that makes the knife last a lifetime, and it also enables it to cope well with heat, moisture, and cold.
This beautifully grafted blade is an excellent addition if you want to venture in cooking Teppanyaki cuisines. The Dalstrong Shogun Series 8.5" kiritsuke chef's knife is strong and sharp making it ideal for cooking delicious Teppanyaki cuisines. Its blade is strong and is tailored to cut meat on the grill which is essential for Teppanyaki cooking.
Bottom Line
There you go; the above knives are some of the best you can get when preparing Teppanyaki cuisines. The knives are a must have in your kitchen if you are to replicate the table-side grilling that you see in Japanese restaurants.
When it comes to buying these knives, just like any other tool and equipment in your kitchen, the quality and the cost are some of the major factors that most people consider. With Teppanyaki knives, you should also consider the sharpness of the knife. Since there is a lot of on the grill cutting, the sharpness of a knife is a major factor to consider when buying a knife.
There is also the fact that there will be a lot turning involved and this is why if you can get a knife with a bigger and broader blade, it will be worth it. The cooking of Teppanyaki cuisines is driven by the desire to not only cook great and delicious meals but to also enjoy the art of table-side cooking.
If you want to recreate this Japanese type of cooking at your home, you will need the right cutlery to help you in doing so. When it comes to knives, you will need a knife that is not only sharp but also one that has a curved blade.
These, among many other qualities, are found in all the knives listed above. They are a must have in your kitchen if you want to venture into the art of cooking Japanese food.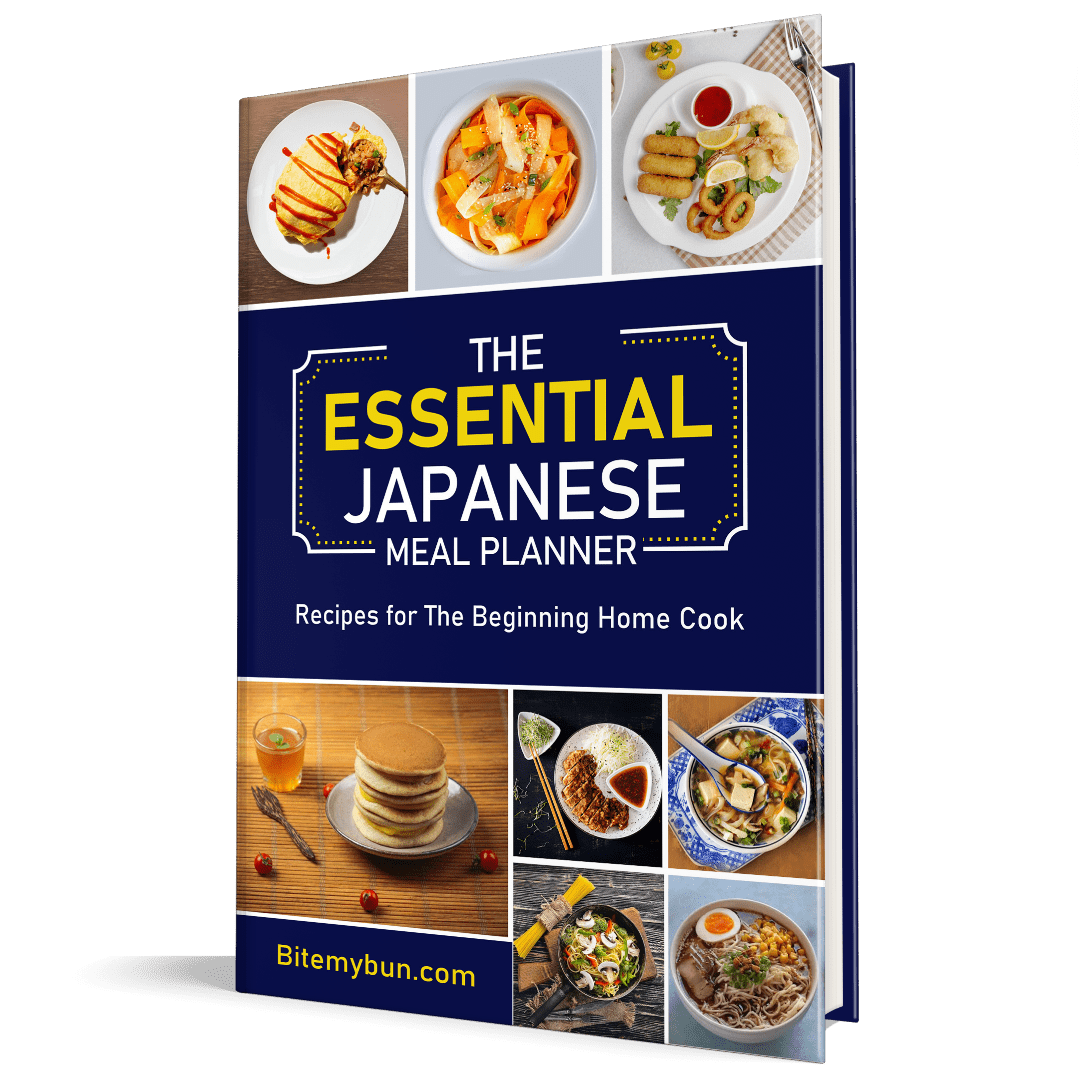 Check out our new cookbook
Bitemybun's family recipes with complete meal planner and recipe guide.
Try it out for free with Kindle Unlimited:
Read for free
Joost Nusselder, the founder of Bite My Bun is a content marketer, dad and loves trying out new food with Japanese food at the heart of his passion, and together with his team he's been creating in-depth blog articles since 2016 to help loyal readers with recipes and cooking tips.