Lumpiang Sariwa recipe (with peanut and sauce): Filipino lumpia
I love creating free content full of tips for my readers, you. I don't accept paid sponsorships, my opinion is my own, but if you find my recommendations helpful and you end up buying something you like through one of my links, I could earn a commission at no extra cost to you.
Learn more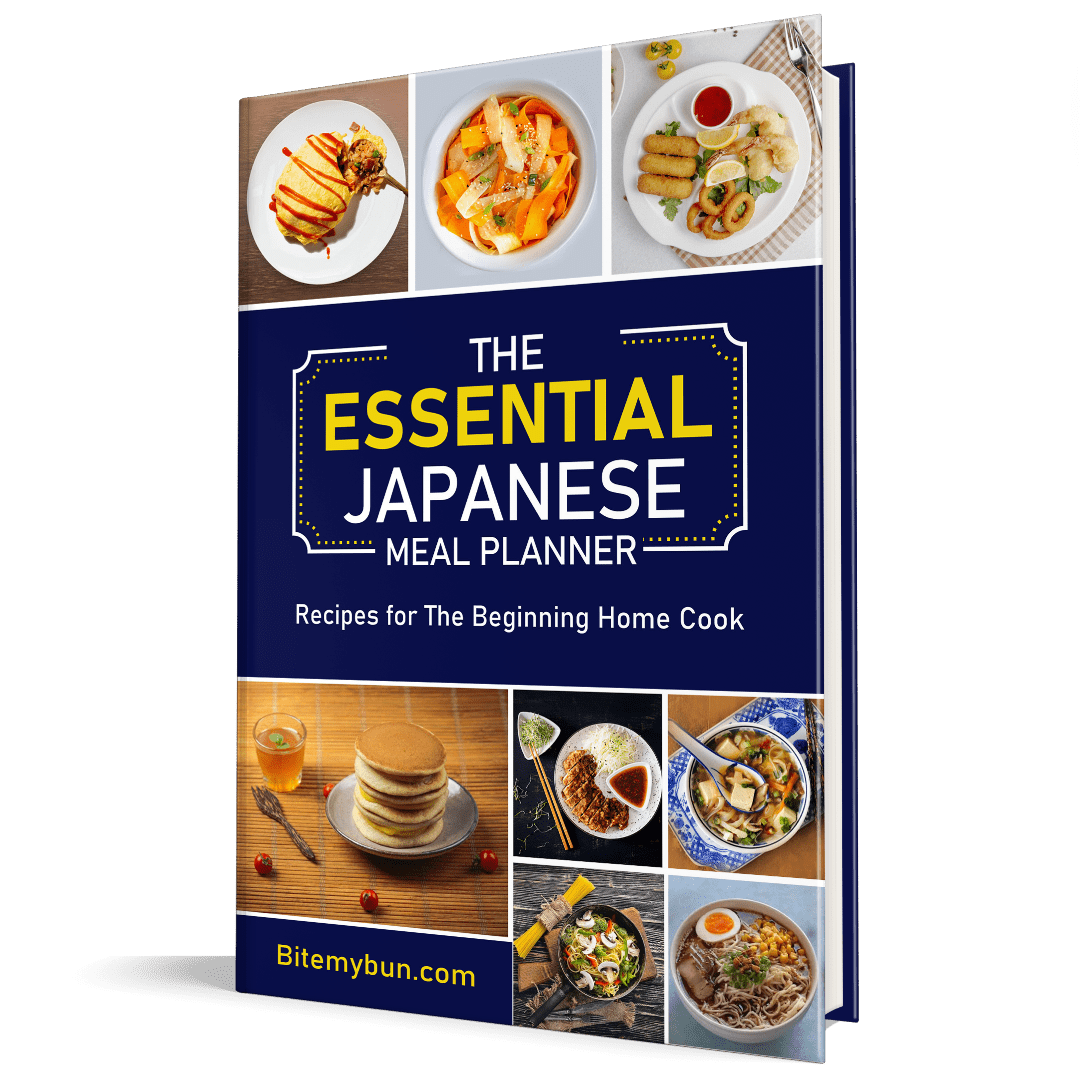 Check out our new cookbook
Bitemybun's family recipes with complete meal planner and recipe guide.
Try it out for free with Kindle Unlimited:
Read for free
Do you love to eat egg rolls? Then I'll bet you'll find lumpia delicious too!
Lumpia is the Filipino food version of the Chinese spring roll in regards to size and shape. It also makes use of different vegetables. Filipino spring rolls are a must-try snack served with a sweet and savory dipping sauce.
In the Philippines, there are other varieties of lumpia aside from this lumpiang sariwa recipe.
These are fried lumpia (lumpiang prito or togue), lumpiang Shanghai, and lumpiang ubod. The most distinct difference between these recipes is the wrapper.
Lumpiang sariwa uses a fresh lumpia wrapper that's soft, while the other kinds of lumpia use a lumpia wrapper that needs to be fried.
Are you being careful with your health right now? If you are, then this lumpia recipe is the one you need to learn!
The secret to making the best lumpiang sariwa lies in making the batter thinner than a crepe so you can fold it easily.
10 Tips to Save a Bundle on Asian Ingredients!
Introducing our brand new FREE PDF guide: "Saving Secrets: Unveiling the Art of Saving Money on Asian Ingredients" It's your first newsletter email, so start saving today! 📚🧧
We'll only use your email address for our newsletter and respect your privacy
What is Lumpiang Sariwa?
Spring rolls are the ultimate light but crunchy and flavorful comfort food. The Filipino dish lumpiang sariwa translates to "fresh spring rolls."
But, these rolls aren't like the traditional Chinese rolls.
The original spring roll comes from China but Filipinos have grown to love this refreshing and simple dish. Though there are many versions of lumpia, you'll love this lumpiang sariwa recipe!
Lumpiang sariwa is made of three essential components: a crepe-like soft wrapper, delicious filling made of meat and vegetables, or just fresh vegetables and a tasty sauce.
The spring rolls are filled with all kinds of tasty savory ingredients like shrimp, pork, cabbage, sweet potato, string beans, carrots, tofu, and more.
The meaty filling ingredients and pan-fried and then stuffed inside the wrappers with some fresh chopped veggies like carrot and herbs like cilantro. This delicacy is then topped with peanut sauce.
Lumpiang sariwa is quite a healthy Filipino dish. Aside from its health benefits, it's fairly easy to prepare it. One thing though; making fresh lumpia wrappers might seem scary, but it's not at all!
These aren't deep-fried wrappers like Chinese spring rolls and instead, have a softer crepe-like texture.
Many people mistakenly think that lumpiang sariwa uses egg roll wrappers or spring roll wrappers but this dish isn't actually deep-fried.
This wrapper is better when you make it from scratch. You only need APF (all-purpose flour), eggs, oil, water, and cooking oil spray.
Cooking fresh lumpia wrappers is like cooking crepes. It can be intimidating, but once you get the hang of it, you're good.
Plus, learning this also means you can learn to make crepes, so it's a win-win situation!
The recipe for the tastiest Lumpiang Sariwa
After making the fresh wrappers, you must gather the fresh ingredients. Please take note that you must buy extremely fresh ingredients like carrots, lettuce, and green beans.
Because this dish's vegetables don't need too much cooking, you'll want them to be fresh and crunchy.
Lumpiang sariwa recipe (with peanut and sauce)
Lumpiang sariwa uses fresh lumpia wrappers that are soft, while the other kinds of lumpia use lumpia wrappers that need to be fried. Are you being careful with your health right now? If you are, then this lumpia recipe is the one you need to learn.
Ingredients  
For the crepe:
1

cup

flour

2

eggs

beaten

2

cups

water

pinch of salt

peanut oil
For the filling:
200

g

pork

chopped into small pieces

150

g

shrimps

shelled and chopped

¼

head

cabbage

sliced thinly

2

medium

carrots

sliced thinly

2

cups

bamboo shoots

sliced

¼

cup

chicken stock

lettuce leaves

4

cloves

garlic

minced

salt

oil
For the peanut sauce:
8

cloves

garlic

2 minced and the remaining with skin on

1

cup

peanuts

crushed

1

tbsp

peanut oil

⅓

cup

brown sugar

⅓

cup

soy sauce

1

cup

water

3

tbsp

cornstarch

dissolved in ½ cup water
Instructions 
Crepe
In a bowl, mix together flour and 1 cup water. Mix thoroughly. Once fully mixed, add salt, beaten eggs, and the remaining water. Mix it well; the end result will be a really runny batter.

Heat up a flat bottomed non-stick pan, then brush it with a very little amount of peanut oil. Set heat on low setting.

Scoop out ¼ cup of the mixture, then pour evenly on the non-stick pan. Cook for roughly 90-120 seconds. Once the top is firm and dry, starting with the edges, lift the crepe and gently flip it over (this is hard and needs a bit of practice). Once flipped, cook for 15 more seconds. Remove crepe from pan by sliding it out. Do it for the remaining batter and stack them by placing parchment paper in between. Otherwise, they'll stick to each other.
Filling
In a pot, add water and salt, and bring it to a boil. Once boiling, add bamboo shoots and cook until tender. Remove bamboo shoots from the pot, then drain and set aside. If you find it smelly, you can boil it multiple times, replacing the water each time.

In a wok, heat the oil, then lightly brown the pork pieces.

Add garlic and stir-fry for 1 minute.

Add bamboo shoots, then stir-fry for 2 minutes.

Add carrots, cabbage, and shrimp, and stir-fry for 1 minute.

Add chicken stock and simmer in high heat until the liquid dries out.

Remove the filling from the wok and place in a colander to drain any liquid. Set aside.
Peanut sauce
Place 6 garlic cloves in a saucepan with water. Bring that to a boil and cook garlic with skin on. You can also cook this together with the bamboo shoots. Once cooked, remove from saucepan, then remove the skin and mash.

In a saucepan, add oil, then sauté the garlic. Once brown, add soy sauce, water, sugar, half of the chopped peanuts, and mashed garlic. Bring to a boil, then simmer.

Add cornstarch mixture and cook on low temperature until sauce thickens.
Lumpiang sariwa
Lay down crepe in a plate, then place 1 lettuce leaf on top.

Add 3-4 spoonfuls of the vegetable mixture, then wrap the crepe carefully.

Pour peanut sauce on top, then sprinkle crushed peanuts on top.
Nutrition
Cooking tips Lumpiang Sariwa
There are certain tricks that help you cook the perfect lumpia sariwa:
First, you need to chop up all the ingredients into very small and even pieces.
Then, when you start cooking, avoid overcooking the veggies – the ideal texture is slightly crunchy, tender, and crisp. The bamboo shoots will give the most crunchiness to the dish.
When you start making the wrappers, use a non-stick frying pan or skillet. Be sure to use parchment paper or wax paper to separate the wrappers or else they can stick together and break.
Before you begin filling the wrappers, drain away any excess moisture from the meat and vegetables. You can use this extra liquid later when making sauces or cooking meat. If the filling is wet, it can cause the wrappers to go mushy and break.
Also, avoid overfilling your spring rolls – you want to be able to hold them comfortably when biting. You should add no more than a couple of tablespoons of filling per roll.
Rolling is pretty simple – just fill one side of the wrapper with filling and continue rolling but not too tight.
Now, when you make the topping sauce, it's best to make it thinner rather than too thick because it naturally gets thicker when it cools.
Substitutions, variations & similar dishes
Lumpiang Ubod
This is a type of lumpiang made with ubod, known as heart of palm.
Lumpiang ubod, commonly known as heart of palm spring rolls, is a Filipino appetizer made of julienned ubod and carrots, wrapped in a thin egg crêpe. It is filled with various meats and veggies too.
Lumpiang Hubad
This is just "naked" lumpiang without the wrappers.
Basically, you just fry and cook your ingredients and then put them in a bowl and top with the special lumpiang sauce. It's probably the healthiest version of Lumpiang because you don't have all the extra calories from the batter and/or wrappers.
Prito-style lumpiang
This type of lumpiang is very similar to deep-fried Chinese spring rolls. You can use all of the same ingredients and fillings, including pork and shrimp but skip the crepe batter.
Instead, use the spring roll wrappers you can find at the grocery store, fill them, and then deep-fry them until they have a nice golden brown color and crunchy texture.
Since the lumpia wrapper is hard to find, you can use rice paper wrappers from Amazon.
Just be sure not to use egg roll wrappers since these are too thick for lumpia. I always prefer the rice paper wrappers which are easy to work with.
Fillings
If desired, finely minced raw shrimp can be added to the pork mixture. Actually, any meat mixture works well for this dish.
You can also substitute the pork with ground beef or ground turkey which is leaner and healthier. Even ground chicken is a good choice.
Using ground poultry will take the rolls to the next level.
Vegan & vegetarian
Vegans and vegetarians can just skip any meat and fill the rolls with sweet potato, string beans, carrots, cabbage, cilantro, ginger, and any type of veggies you like.
Also, for the batter you can use coconut milk or almond milk – it makes the batter slightly sweet but nothing remarkably different!
Sauce
Many people like to spice up the sauce and add or remove certain ingredients.
Most recipes call for using unsalted peanuts but if you can only find salted ones, use less soy sauce or add low-sodium soy sauce which tastes less salty.
If you prefer a stronger peanut flavor, you can always add one tbsp of peanut butter into the sauce.
For a healthier sauce, you can use a small amount of fish sauce and sugar. This combo enhances the sauce's flavor without adding any MSG.
You can also use sweet chili sauce or sweet and sour sauce if you're allergic to peanuts or don't like the taste.
How to serve Lumpiang Sariwa
This dish is perfect for brunch or afternoon parties because it's light. As a matter of fact, you don't need to limit yourself to eating just one because this lumpia doesn't contain too much meat so the calorie intake is relatively low!
Homemade lumpia is so tasty to serve hot during a party or for the family when the kids are hungry.
Another thing that makes this light fare special is its sweet brown sauce and peanuts. Both are used as toppings for the dish.
The sweet brown sauce is made of only 5 ingredients, which are sugar, soy sauce, garlic, cornstarch, and water.
This dish isn't complete without peanuts and sweet brown sauce. Since the dish has many ingredients in the filling, it gives a wonderful sensation to the taste buds.
It's sweet, crunchy, savory, and a little bit salty. It also has the right amount of meat (the pork and shrimp).
The thing about lumpiang sariwa is that it's best served hot or warm so you can really taste the cooked meats and veggies. The combination of cooked hot ingredients and cold chopped fresh veggies is amazing.
This dish is usually served as a mid-day snack and sold at fast-food and snack stalls across the Philippines. Many people have it after a main dish or as a light snack between meals when the cravings hit hard.
If you want to serve lumpiang sariwa alongside main dishes for lunch or dinner, you can serve the rolls after a tasty chicken adobo, pancit, or even Japanese chicken skewers (yakitori).
Origin Lumpiang Sariwa
In ancient times, the Chinese created the spring roll, wherein they used different vegetables. The popularity of the dish became so widespread that it reached Southeast Asia, including the Philippines.
This cuisine is Chinese in origin, and it is based on a dish called popiah, which is popular in nearby countries like Taiwan, Singapore, and Malaysia.
Lumpiang Sariwa is a name based on lumpiang Shanghai which refers to this recipe's place of origin.
The spring rolls migrated across Asia during the ninth century when they reached the Philippines via Chinese traders and merchants.
Deep-fried spring rolls were transformed by locals. The wrapper was made of an egg batter and it became thin and soft like crepe rolls.
The modern lumpiang sariwa originates in the Silay, Negros Occidental region. Another variant of the dish called lumpiang Silay is still made there.
FAQs
Can you store lumpia sariwa in the fridge or freezer?
Though it's recommended to eat this dish right after cooking, it can keep in the fridge or in the freezer. Just remember that if you're not going to eat it right away, you must put it in the fridge.
After you've wrapped all of your lumpia, you can either fry them right away or reserve them to fry later, giving you fresh-fried lumpia with absolutely no effort at any time.
Wrapped lumpia can be refrigerated for up to eight hours or frozen for up to three weeks in an airtight container.
Is lumpiang sariwa healthy?
This Filipino dish is considered to be relatively healthy and low-calorie. Each fresh spring roll has about 65-85 calories, so you can eat several of them without worrying about negative health effects.
If you look at the ingredient list, usually, most of the ingredients are vegetables and seafood. The seasoned ground pork lumpiang is the least healthy but even then, you're having more veggies than meat.
The best way to make the dish healthy is to skip the sauce or use low-calorie substitutes for the ingredients.
This dish is even suitable for diabetics and cardiac patients because it uses lean ingredients like tofu and only lean pork or shrimp. There's a lot of healthy protein so it beats most snacks you'll find at your grocery store.
Here are some nutrition facts:
One lumpiang sariwa has approximately:
11 grams of carbs
4 grams of fat
4 grams of protein
It is also a good source of potassium.
Takeaway
Since you can use your favorite vegetables to make this dish, you can easily clear out the ingredients in your fridge and make the tastiest comfort food.
This Filipino spring rolls dish is sure to please everyone and when you want to impress, don't forget to add some sweet potato to the shrimp – it's a great way to level up these spring rolls.
There are many types of substitutions so you can just switch things up when needed.
Don't be scared to cook this lumpiang sariwa recipe. It's a delicious dish that you should try (in case you haven't) or revisit and serve to loved ones and friends.
Salamat po! :)
Also read: try this delicious cassava cake as a dessert after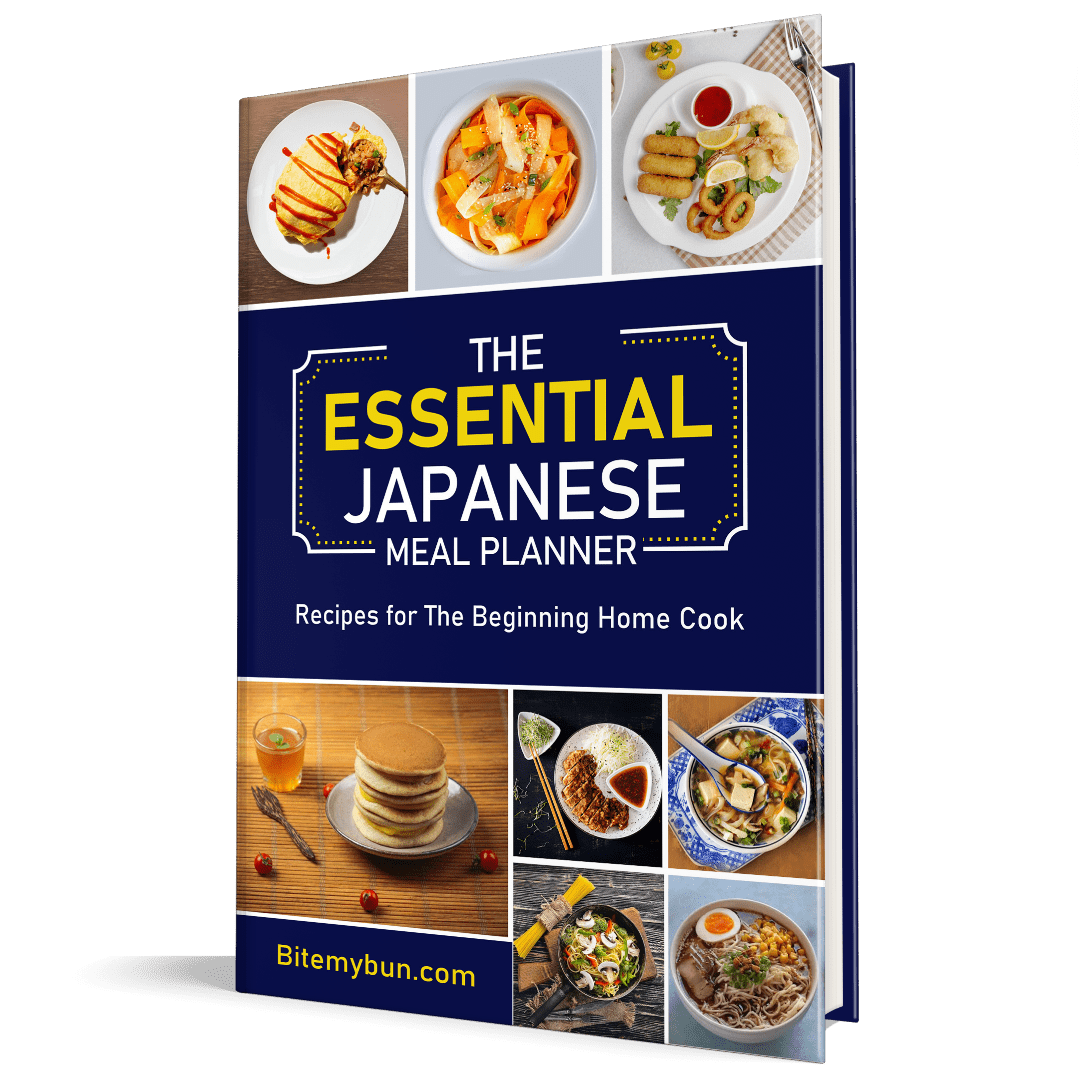 Check out our new cookbook
Bitemybun's family recipes with complete meal planner and recipe guide.
Try it out for free with Kindle Unlimited:
Read for free
Joost Nusselder, the founder of Bite My Bun is a content marketer, dad and loves trying out new food with Japanese food at the heart of his passion, and together with his team he's been creating in-depth blog articles since 2016 to help loyal readers with recipes and cooking tips.