I love creating free content full of tips for my readers, you. I don't accept paid sponsorships, my opinion is my own, but if you find my recommendations helpful and you end up buying something you like through one of my links, I could earn a commission at no extra cost to you.
Learn more
A very important part of my kitchen is the spicy, umami flavor of miso paste.
It's mainly used for soups, but you can add it to a great salad dressing or even a marinade for your meat.
A lot of you asked me what a good miso substitute was for their gluten-free diet, and even one asked for a soy-free one because miso is often made of soybeans and barley or other grains.
There are, luckily, some alternatives!
Miso is typically produced through the fermentation of soybeans with grains and salt. There are numerous variants with various levels of strength, color, and flavor.
Alternating a form of miso with another doesn't always taste the same even if food allergies or intolerances are not a factor.
In this article I'll look at the top five alternatives to miso paste you probably have in your kitchen right now!
While I love to cook Japanese-style dishes, I don't always keep in the house all the Japanese ingredients I might need. There are plenty of good miso paste replacements when I run out so I don't feel like I need to rush to the store.
Check them out in my video so you can see the substitutes and how I use them, or read on for a quick guide.
Sometimes though, it might just be that you or the person you want to cook for can not eat gluten or soy and there are some gluten and soy free miso options out there:
Gluten-Free Miso: Most times, but not always, Miso contains grains. Check the label for grains containing gluten such as barley (Japanese mugi ortsubu), wheat (tsuba), or rye (hadakamugi). Some gluten-free grains are rice (Genmai), sobamugi, and millet (kibi). Also, if you buy prepared miso soup, be aware that it is usually made from soy sauce, found to contain wheat; so tamari might be a better option without gluten.
Soy-Free Miso: It's harder to find good soy-free miso, but you can get a great miso paste out of chickpeas from Miso Master (which is my favorite) and the South River Miso Company. If you want to make it yourself you should prepare yourself for a fermentation process of about a year before it'll be done, so in my book, that's not the best option.
My favorite brands for these are:
| Gluten free miso | Soy free miso |
| --- | --- |
| | |
What is Miso Paste?
It's a fermented soybean paste. I read somewhere that Japanese monks invented miso and soy sauce to incorporate great flavors into vegetarian meals (also called 'umami'). So it's a very useful ingredient to add a lot of flavors.
Best Substitutes for Miso Paste
Soy Sauce
If I don't have any miso paste left, the first thing I grab is just plain soy sauce as it delivers a salty / umami /savory hit close to that of miso.
The only drawbacks are that soy sauce is much saltier than miso, so you should add a bit less and work my way up as required.
Miso also has a more creamy structure than the soy liquid, so you might want to add something else with that creamy texture, depending on the dish you're making.
Tahini
Tahini is a paste made from seeds of soil sesame. This looks a bit like white miso paste and has a similar texture to replace it in recipes where you want to avoid miso paste.
If a recipe uses large amounts of miso, tahini probably won't work as the flavor profile is more smooth and nutty compared to the salty/savory taste of miso.
Salt
If a recipe only needs a small amount of miso and has plenty of other ingredients, you might just need to add a little salt.
Fish Sauce
Fish sauce is similar to soy sauce, adding salt and umami. Nevertheless, a little goes a long way, so start small.
Vegetable Stock
For soups, instead of miso, a full-flavored vegetable stock will work.
What's the best Miso?
There are many types of miso. The most popular one is Shiro (white) miso since it has the mildest flavor. It also happens to be pale in color which is what gave it its name.
The darker the color of your miso, the stronger the taste. You can substitute different kinds of miso pastes for one another, just prepare to use less of it if you use darker or red paste. You can always add more to it along the way.
Some great uses for Miso Paste
When you buy a new ingredient to use in a recipe, don't you hate to just end up with a big jar of ingredients that clutter your refrigerator? Me, too.
I'm a little obsessed about keeping the random bottles in my fridge to a minimum … or at least keeping them in the fridge door 'quarantine'.
I go on a 'mission' when I get a new ingredient to find ways to use it in other recipes, quickly, and with lots of tasty discoveries … my kind of project.
Also read: use this healthy vegetable stock instead of chicken broth
Salad dressings
Miso brings to a vinaigrette a stunning, savory quality. Whisk 1 spoonful of sherry or wine vinegar, 2-3 spoonfuls of extra virgin olive oil and 1 small teaspoon of miso paste together for a salad for two. Or try the recipe we'll share at the end of this article.
Main course soup
Miso soup is probably the first thing you think about miso. The traditional presentation is usually a light broth with some seaweed and some tofu cubes.
Yet miso soups can also be beautiful meals on their own…
Bring 3 cups stock to a boil then stir in 1-2 tablespoons of white miso. To make it more meaningful, add veg, protein and/or noodles. This can serve 2 people.
In stir-fries
Miso tastes incredibly delicious in stir-fries. However, since it's very delicate it's better to finish cooking your stir fry and let it cool down a bit before adding the miso into the mix.
Onions for burgers
A super delicious way to bring your burgers to the next level. I pinched the concept from brilliant chef Dan Hong from Sydney.
In a little butter, cook your onions until they're soft, then remove them from heat and stir in a little miso to season. Usually, one to two teaspoons are enough.
In marinades
Use miso in a marinade to get all these savory flavors really embedded. You don't even need to wait for it to marinate overnight, 5 to 10 minutes can be more than enough.
Combining 6 tablespoons of white wine or mirin or Chinese Shaoxing wine with 2 tablespoons of miso is a good place to start. That's enough to marinate meat for 2 people. Pan fry or barbecue.
As a sauce served on the side
In a little oil, cook the meat or fish. Remove the pan from the heat and put the protein to rest on the serving plates.
Add a tablespoon of wine vinegar, 2 tablespoons of white miso, and a tablespoon of hot water to the pan juices, and sprinkle over your meat/fish.
Also read: different types of Japanese soups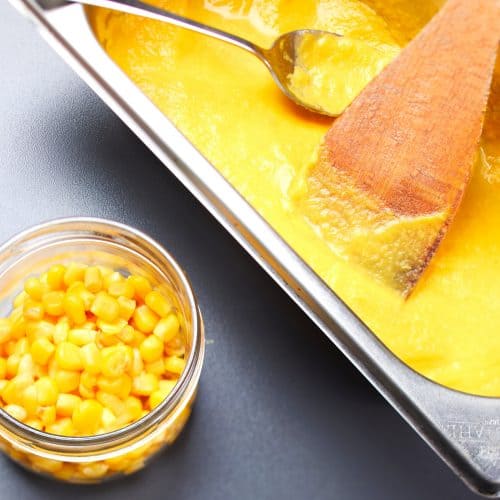 Corn salad with tahini miso paste substitute
You definitely need to try this delicious recipe when corn season is in full bloom in your hometown. This is amazing enough on its own can be even tastier if you add some barbecued salmon or other types of fish to go with it.
Ingredients  
3

cobs

Corn

1

bunch

radishes

3

tbsp

tahini

(instead of white miso paste)

½

tsp

salt

(to mimic the salty miso paste flavor)

3

tbsp

rice vinegar

1

bunch

coriander

(AKA cilantro), torn
Instructions 
Start by preheating your oven to 200°C (400°F). Then place unpeeled corn on a tray, set it to bake for between 20 to 30 minutes. Make sure the corn kernels are hot and cooked.

While you wait for the corn to cool down, scrub the radishes and then finely slice them into small round shapes with the help of a mandoline if you have one. If you don't, you can also use a sharp knife and your steady hand.

Combine miso, tahini, vinegar and 3 tbsp of olive oil in a large bowl. Test for taste and season with salt. Add extra miso if necessary.

Once the corn is cool to the touch, peel the ribbony silks and husks. Separate the kernels from the cob and toss them in the dressing. You can now discard the husks.

Add in the radishes and serve with coriander on the top.
Nutrition
Calories:
72
kcal
Carbohydrates:
3
g
Protein:
2
g
Fat:
6
g
Saturated Fat:
1
g
Sodium:
301
mg
Potassium:
91
mg
Fiber:
1
g
Sugar:
1
g
Vitamin A:
135
IU
Vitamin C:
3
mg
Calcium:
19
mg
Iron:
1
mg
If corn season has passed but you can't wait to try this recipe, frozen corn will work just as well. Just remember to take into account that you will need more miso to counter the corn's sweetness.
This recipe can serve four when served as a side dish, two if served as a main dish. It takes between 30 to 40 minutes.
Variations
You can mix and match this recipe using the following variations as a guide.
Every month new cooking tips in your email?
Japanese recipes, cooking tips and more with the first email our FREE mini-recipe guide "Japanese with ease"
For different vinegar, you can also use sherry vinegar, champagne vinegar or white wine vinegar. Apple cider vinegar is less preferable but can work as well.
For different veggies, you can use frozen peas or broad beans. Snow peas, sliced, can be a great and crunchy alternative to radishes.
For corn, you can also use frozen corn. Pan fry about 2.5 cups of corn kernels with a little butter until they're warm. You can then toss them into the dressing.
If you're a carnivore, add in some crunchy bacon or you can also serve it with roast or grilled chicken, or salmon.
To make it more substantial, feel free to add in some cooked noodles so it becomes more like a full meal, or you could also add some steamed brown or basmati rice or cooked quinoa.
If you don't have tahini, you can use almond butter or any other butter you prefer. You can also leave it out of the dressing and just serve the salad with sesame seeds on top.
For different herbs, you can try basil, mint or flat-leaf parsley since they also match the flavors in this salad.
Also read: learn how to make the dashi for miso soup yourself
Joost Nusselder, the founder of Bite My Bun is a content marketer, dad and loves trying out new food with Japanese food at the heart of his passion, and together with his team he's been creating in-depth blog articles since 2016 to help loyal readers with recipes and cooking tips.