Seafood Teppanyaki Recipe from the chef | delicious meal in 6 steps
I love creating free content full of tips for my readers, you. I don't accept paid sponsorships, my opinion is my own, but if you find my recommendations helpful and you end up buying something you like through one of my links, I could earn a commission at no extra cost to you.
Learn more
Seafood teppanyaki is made from a mixture of seafood such as fish, mussels, squid, scallops, clam, and any other available seafood.
It involves seasoning with salt and pan grilling making it one of the easiest seafood meals to prepare.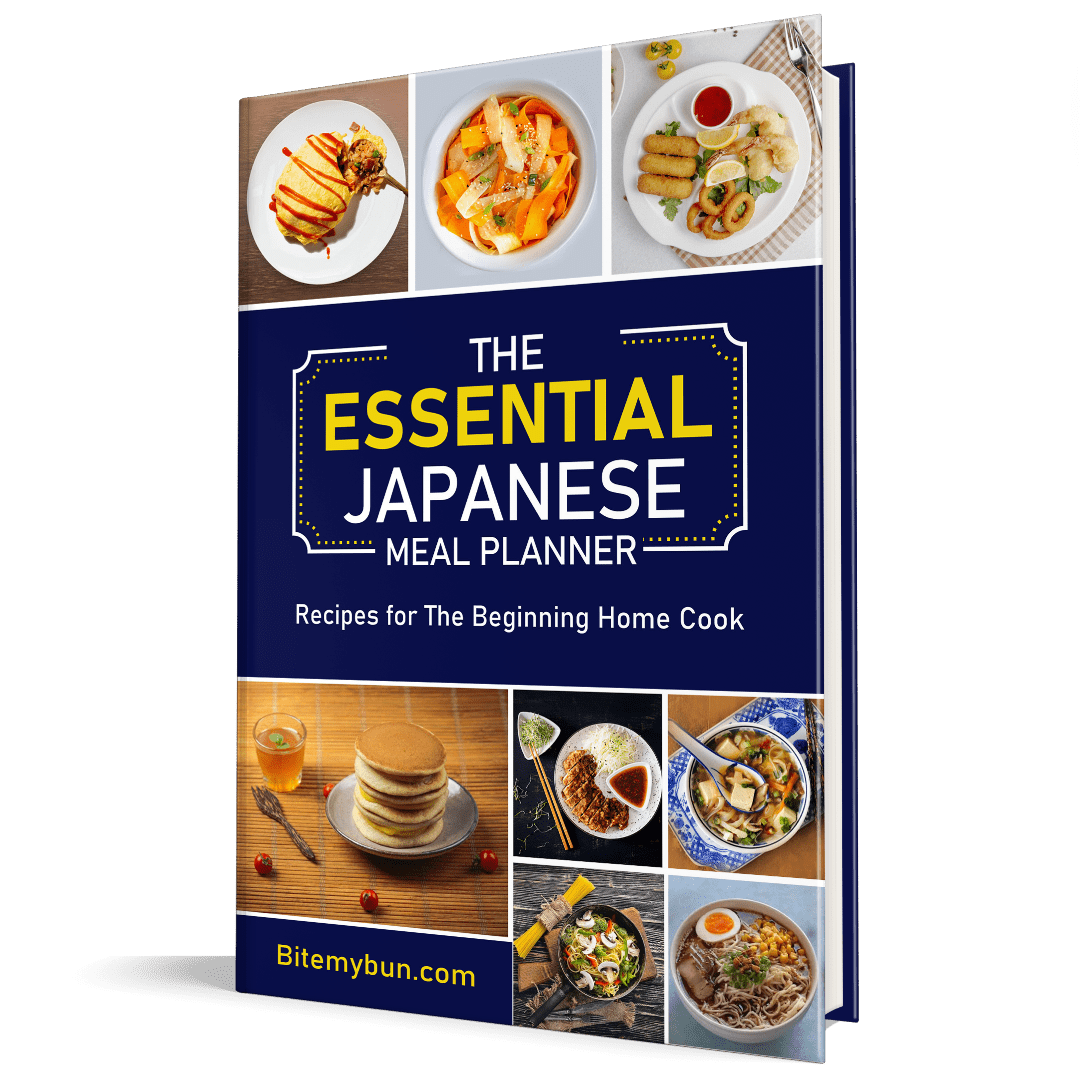 Check out our new cookbook
Bitemybun's family recipes with complete meal planner and recipe guide.
Try it out for free with Kindle Unlimited:
Read for free
Let's get you started
A teppan is the most preferred tool to be used in seafood teppanyaki but any other equipment made of thick iron such as a barbecue flat grill or a thick skillet can equally be used.
The flat cooking pan needs to be heavy duty so as to give the seafood a charring feel while cooking it at the fastest time possible to improve its flavor.
Please take a look at my buying guide for everything you might need to do it in your own home.
Seafood Teppanyaki recipe
The food can be served either with rice or on its own. A variety of sauces can also be included in the dish to give it taste. 
Equipment
Teppan plate (optional)

or: grilling pan and wok

Cooking pot
Ingredients  
150

gr

white fish fillet

cubed

300

gr

salmon fillet

whole

1

large

cleaned squid

cubed

12

pcs

mussels

12

pcs

scallops

off the shell

3

shiitake mushrooms

cubed

1/2

cup

spring onion

chopped

3

tbsp

canola oil

or other plant based oil will do but canola gives the least taste which is what you want here

salt

to taste

pepper

to taste

1

nappa cabbage (mostly referred to as chinese cabbage)

1

lemon

5

cups

short grain rice

2

tbsp

soy sauce
Japanese sesame sauce
3

tbsp

sake

2

tbsp

nerigoma (tahini sauce)

1

tbsp

ponzu

1

tbsp

miso

2

tsp

canola oil

2

tsp

sesame oil (roasted)

1

tsp

sugar

1

tsp

rice vinegar

1

tsp

mirin

1

clove

garlic

minced
Instructions 
Cook the rice (preferably the day or morning before and than refrigerated, as chilled rice works best for fried rice, but this is not necessary).

Heat up a teppan/a large skillet/ a barbecue plate.



Cut the scallops, shiitake, squid and white fish into cubes and chop the spring onions into rings, toss all of them together and then set them aside in half of the oil. Add salt and pepper to taste.



Cut the salmon into equal pieces for each person (4).

Add the other half of the oil to the teppan plate and place the salmon on it (don't worry, you can use a grilling pan for this if you don't have a teppan plate) and season with salt and pepper to taste.

Put the white fish/ scallops/ onions mix next to it on the plate and add the mussels, then mix it around making sure every piece touches the plate (or use a wok for this and stir more often). Stir it every 2 minutes or so and remove the mussels from ther shells once they open.

Cut the chinese cabbage into ribbons and set aside for garnish later.

After 8 minutes flip over the salmon only once and let it grill for another 6 minutes

Right after that add the cooked rice to the white fish/ scallops/ onions mix and add the soy sauce, stirring it all together and let it cook until the salmon is done. You can also add some edamame beans at this point for some extra bite and greens (like in the recipe picture because I like it), but traditionally it doesn't have it in the dish.
How to make the Japanese seasame sauce
Ok, this is going to be an easy one: whisk all the ingredients together in a bowl.
Serving the Teppanyaki seafood dinner
Divide the rice and fish mixture onto 4 plates and add a piece of the salmon on top.

Add the ribbons of cabbage on the side and slice the lemon into parts and add that on the side as well.

Add the sesame sauce to taste or serve it in a serparate bowl for your guests to use as they please. You can keep the rest of the sauce in a closed container in the refrigerator for up to 10 days.
My favorite shiro miso:
Health Benefits of eating seafood
Fish is well known for the health benefits that come with it.
Including fish regularly in your diet regularly can help in keeping a number of diseases at bay, especially heart-related conditions.
It is recommendable that you take fish at least twice a week.
Fish is high in protein and omega 3 acids while low in calories. Our bodies require omega 3 acids to maintain a healthy state and they cannot be acquired naturally.
Below are a few of the health benefits that come with Japanese teppan:
Reduces heart-related health conditions
Omega 3 acids prevent blood clotting, normalizing your heart rate, lower blood pressure, and reduce fat levels in your blood just to name but a few.
They also have anti-inflammatory properties that play a role in reducing heart complications.
Omega 3 supplements and fish oil tablets are common in medications given to victims of heart conditions.
Cancer
Studies have shown that omega 3 acids, that you acquire from eating fish, have the potential to reduce the risk of getting cancers such as the esophagus, colon, breast, prostate, and ovary by up to 50%.
Inflammatory conditions
The fatty acids found in fish have proved to be effective in reducing inflammation.
This makes the acids useful in preventing inflammatory conditions such as psoriasis (a skin condition), arthritis, and other autoimmune diseases.
Helps brain development
High levels of fatty acids like salmon and tuna in fish have been found to help in brain development especially in children. There are chances that these acids could even help victims of ADHD disorders.
Improves skin and hair
One disadvantage of diets that are low in fat is that they deprive your hair and nails of enough fat leaving the fragile and dry.
However, fish contains healthy fatty acids that can help improve the condition of your hair and nails.
Helps in pregnancy
Eating fish during pregnancy and breastfeeding is not only beneficial for the mother by helping reduce chances of miscarriages and premature labor, but can also be of great importance to the infant by providing it with nutrients during breastfeeding.
Omega 3 acids come with a lot of benefits during the baby's early stages of growth.
Reduces the risk of Alzheimer's
Eating fish at least once a week can help reduce risks of dementia, including Alzheimer's in aging adults.
The fatty acids that are present in fish boost the development of brain tissues as well as preserve gray-matter neurons.
This creates bigger cells in the part of the brain that is responsible for learning and memory.
Improve eyesight
Omega 3 acids that are present in fish are known to help in retinal tissue development which in turn improves your eyesight.
It has also been found that infants whose mothers eat fish while breastfeeding tends to develop better eye sights.
Tips for getting the Best and fresh Seafood
Tip #1: Fresh fish should not smell
When making your purchase, watch out for smelly fish since that's a sign that it might not be fresh.
If there is no smell coming from the fish counter but your fish smells 'fishy', chances are the fish has gone bad.
Tip #2: Dull-looking fish may not be fresh
A fresh salmon should have a shiny and bright look. It should be clean, firm and evenly colored. A fish with good omega 3 acids should have natural white marbling.
Tip #3: Check the eyes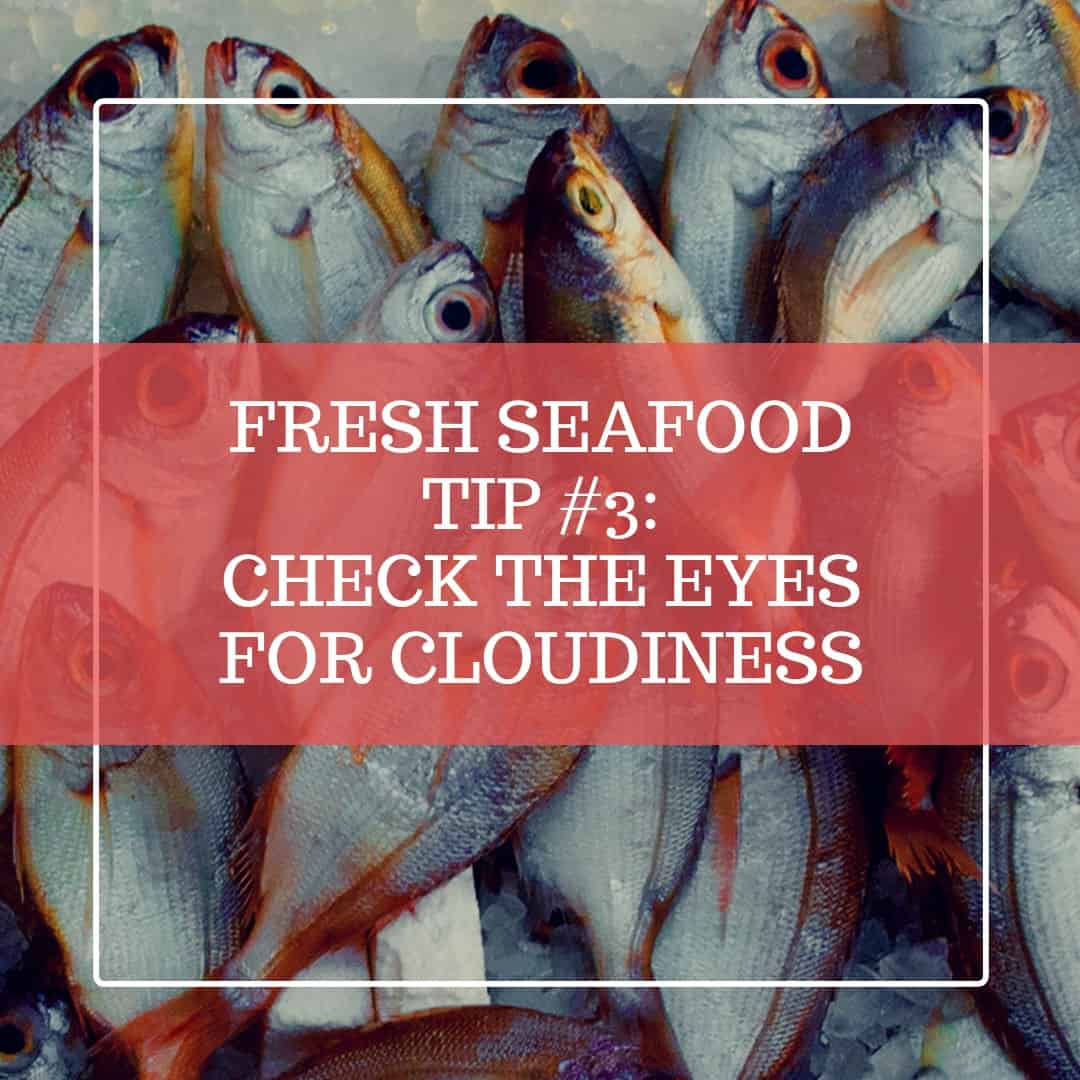 Fresh fish should have protruding clear eyes with no cloudiness.
Tip #4: Check the gills
The gills say a lot about the fish and that's one part you should definitely check. They should be red or bright pink and wet if the fish is still fresh.
Tip #5: Wild Alaskan salmon is eco-friendly
Wild Alaskan salmon is considered the best, therefore any frozen at sea, canned or fresh salmon from Alaska is a great option.
Tip #6: Check cuts of fish
Fish steaks and fillets should be slightly wet and without any color change.
What kind of seafood do Japanese eat?
Fish is one of the most common source or protein Japanese people eat, and they either boil it, deep fry it, steam it or grill it for Teppanyaki.
The last one, which is called "yakizakana" is the most popular way of preparing seafood. Fish that are usually prepared in this way are:
saba
sweet fish(ayu)
sea bream
aje
salmon
mackerel pike
Do Japanese eat shrimp?
Yes, the Japanese eat shrimp. Usually grilled on a teppan plate. They even have a dish called "dancing shrimp" where live baby pink shrimp are dipped in sake and quickly eaten alive.
It's called dancing shrimp because they are still wriggling around their bodies and waving their antennae.
What is the most common fish eaten in Japan?
These are the top nine most common fish eaten by Japanese people:
Salmon (sake)
Tuna (maguro)
Horse Mackerel (aji)
Saury (sanma)
Mackerel (saba)
Eel (unagi)
Bonito (katsuo)
Sea bream (tai)
Japanese yellowtail (buri)
They even eat pufferfish:
Do Japanese eat raw salmon?
Japanese people would not eat raw salmon because of the harbor parasites that locally caught salmon had. It was also considered a very lean fish and not suitable for sushi.
Japanese only ate cooked and cured salmon and never as a raw dish. The popular salmon sushi is a western created dish.
Want to try something a bit more creative? Try these Takoyaki tempura octopus dishes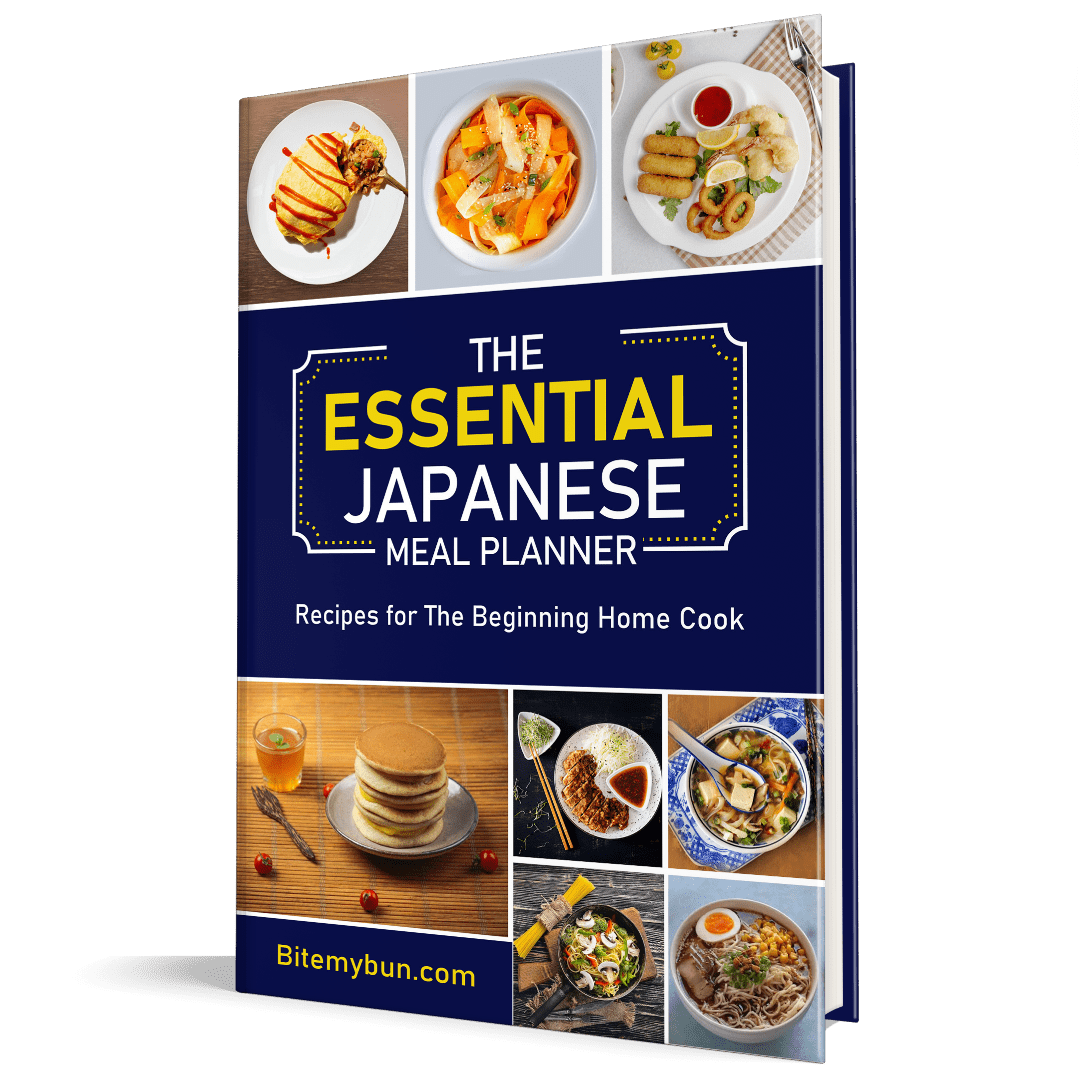 Check out our new cookbook
Bitemybun's family recipes with complete meal planner and recipe guide.
Try it out for free with Kindle Unlimited:
Read for free
Joost Nusselder, the founder of Bite My Bun is a content marketer, dad and loves trying out new food with Japanese food at the heart of his passion, and together with his team he's been creating in-depth blog articles since 2016 to help loyal readers with recipes and cooking tips.