The Best Whisk America's Test kitchen
I love creating free content full of tips for my readers, you. I don't accept paid sponsorships, my opinion is my own, but if you find my recommendations helpful and you end up buying something you like through one of my links, I could earn a commission at no extra cost to you.
Learn more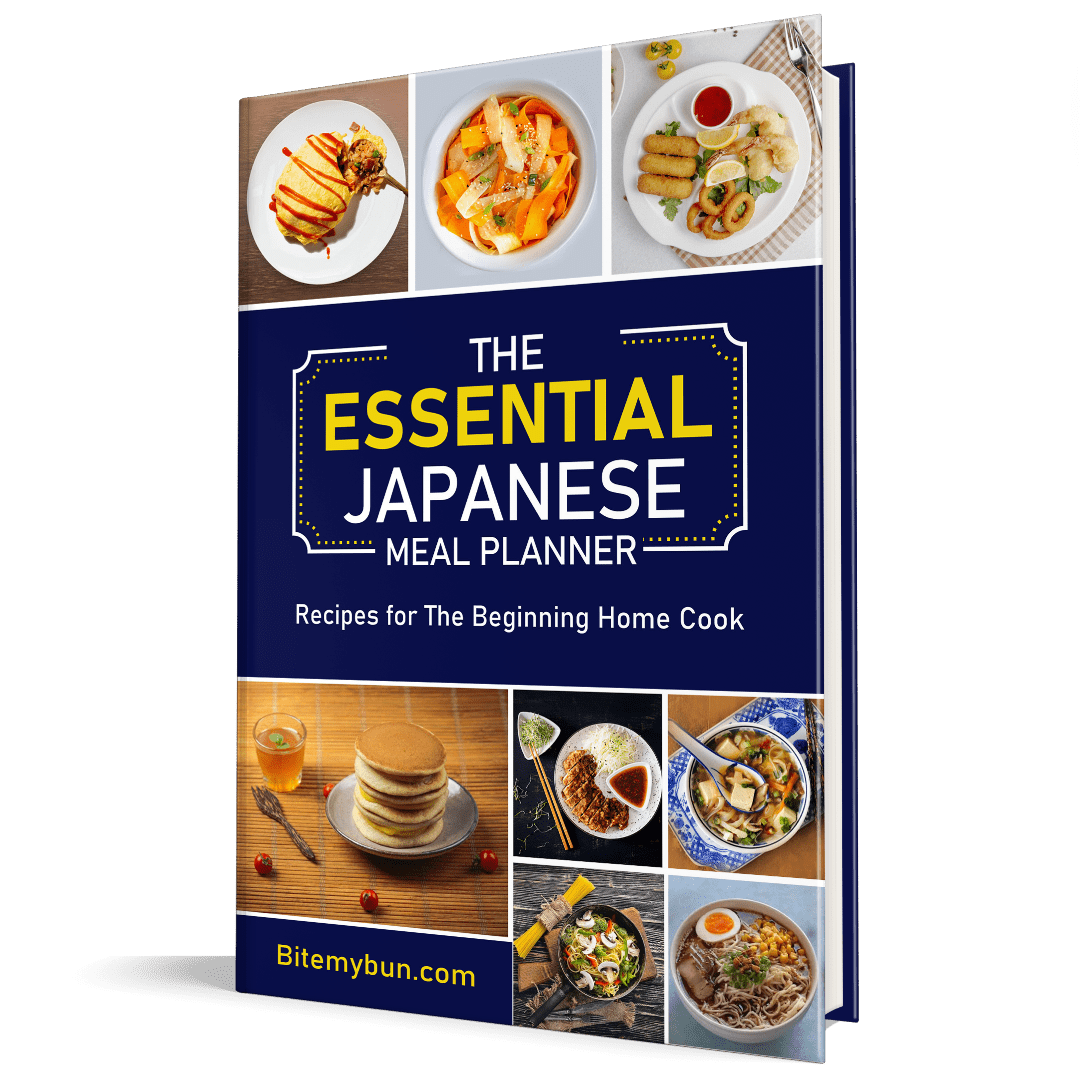 Check out our new cookbook
Bitemybun's family recipes with complete meal planner and recipe guide.
Try it out for free with Kindle Unlimited:
Read for free
Get the best whisk and you can make lovely sweets or birthday cakes for your family and friends in a perfect manner. Whisks are a necessary utensil to keep in the kitchen. Yet there is a range of whisks designed to assist you with various tasks? Below are the best whisks that you can find the most suitable one for your kitchen.
Who invented the whisk? In America, the popularity of whisk stemmed from Julia Child's first-ever show in 1963. During the program, Child showed the magic of this kitchen tool. She used it to beat egg whites into the fluffy foam. Her first show was the most successful one as Child became one of the US's most famous television personalities. However, Julia Child did not invent the whisk. The utensil came into existence very long before the 1900s. In the article "Who Made That Whisk?", Pagan Kennedy noted that the whisk originated from twigs (which were used as a wood brush for a recipe by French cooks in the 16th century). Until the 1900s, it was "gadget-loving Victorians" who introduced the wire whisk into the public. 
17 Easy Recipes Anyone Can Make
All the tips you'll need to get started in Japanese cooking with, for a limited time, free as our first email: The Complete Japanese With Ease Cookbook.
We'll only use your email address for our newsletter and respect your privacy
Reviews of Best Whisks America's Test Kitchen & Cooks
OXO Good Grips: Best Whisks America's Test kitchen & Wirecutter
OXO is famous for manufacturing easy and simple things, which helps everyday life better. One of their products is OXO Balloon Whisk with 11 inches.
As the balloon whisk wires are made of steel, this whip is very strong and sturdy. Therefore, you do not need to worry that this whisk bends while blending.
The balloon whisk even makes baking easier because of the polished stainless steel material. After washing, water is likely gone, so there is no rust on the wire.
The non-slip handle is good, but after a few months, it can be loose and fall off. You can put the handle back, but then it will fill easily with water after washing.
Pros:
Polished and stainless steel loops
Non-slip and comfortable handle
Cons
OXO Silicone Balloon Whisk – Best Silicone Whisk
Another great product from OXO manufacturer is OXO Silicone Balloon Whisk with 11 inches.
The strongest point of the whisk is silicone-coated wires. Thanks to silicone, you can whip or stir any liquid ingredients at 600f. The whisk will not discolor or melt, which makes your food smell and taste bad.
The silicone cover also helps the whisking process thoroughly as it creates soft and safe feelings for any cookware, including nonstick, metal and ceramic.
On the flip side, after a while of use, the silicone starts peeling. The inner metal is revealed, and the whisk can make scratches.
Pros: 
Silicone-coated wires
Non-slip and comfortable handle
Cons
Check prices and availability here
Best Manufacturers French Whip – Best for stirring sauces
As the name implies, Best Manufacturers introduced a very good French Whip – the best whisk for stirring sauces.
For anyone whose hands are quite small, the French whip is a great choice. The length is 10 inches, so the whisk is lightweight and small-designed, helping you hold it easily and firmly. The side-to-side motions will go comfortably and thoroughly as you smooth out sauces.
As approved by the National Sanitation Foundation (NSF), the whisk works great with stainless steel loops. Water will be gone when you wash, and no rust will come.
The small design with a short handle is good, but you can easily slip the French.
Pros:
Lightweight and small design
Stainless steel loops
Cons:
Progressive International Balloon Whisk – Best for budget
We will continue our list with the best whisk for budget – a balloon whisk created by Progressive International Producer.
As the balloon whisk is 6 inches long, it is a perfect solution for any small tasks relating to whipping cream, egg, egg whites, and dressing. The small shape helps you clean easily and conveniently, particularly the dishwasher.
The durability is undoubted when the balloon whisk is constructed from steel wires. There will be no bent, even if you put it in the small draw. Rust is not a concern when the wires are plated with chrome.
Using the dishwasher is fine, but washing too much can make the handle fall off.
Pros:
Compact design
Durability with chrome coat
Cons:
Check prices and availability here
Ouddy Steel Whisks – Best for multifunction
Ouddy Steel Whisks arrive with a set of 3 whips with different sizes – 8 inches, 10 inches, and 12 inches. These whisks can serve various purposes. You can use the biggest whisk for large bowls of cake dough, the midsize for whipping egg whites, and the smallest for blending vinaigrette.
Premium quality stainless steel of these whisks leads to high durability. There is no rust or bent, so there is no need to concern about food safety.
Although these whisks are designed with a hook at the end of the handle, the handle possibly comes off after a few months.
Pros: 
A set of three whisks with different sizes
Durable with stainless steel wires
Cons:
Jillmo Dough Whisk – Best for whipping dough
Jillmo Dough Whisk is proud of its sturdiness and durability. The whisk is constructed from a stainless steel wire and a sleek stainless steel handle. The wire and the handle are welded together and covered with rust-proof. Therefore, the whisk works well with whipping heavy dough or mixing ingredients before kneading.
The durability of the dough whisk is strong because of the material and design. The stainless steel material prevents the tool from being rusted. The wire and the handle are also directly connected so there is no gap for water to enter and stuck.
The model is perfect except for the big size. The whisk is 12-inch long and 3.3-inch wide.
Pros:
Extreme sturdiness
Durability with the whole dough whisk made of stainless steel
Cons:
OXO Flat Wire Whisk – Best Flat Whisk
The flat whisk from OXO manufacturer is the best whisk to make delicious mixtures, helping you mix ingredients efficiently in the shallow pan.
The layers of wire are not completely flat; they are at different levels. This feature allows it to blend deeper than other flat whisks whose layers of wire are in the same plane.
The material is high-quality stainless steel that makes it extremely sturdy. No rust or no bent. You can also cleanse it easily and safely with the dishwasher.
Despite the sturdiness, the flat whisk will break at handle connection after one and a half years.
Pros:
Allowing deeper blending
Durability with stainless steel material
Cons:
KitchenAid Hand Mixer – Best Electric Whisk
If you want an electric whisk for faster mixing, KitchenAid Hand Mixer – one of the best whisks is the greatest choice for you.
A soft handle helps you to grip comfortably in your hand. Plus speed control buttons and a power switch on top – easily in touch that you do not need to stretch, use the other hand, or put the hand mixer down.
The accessories also make the appliance the best model. They include a 16-wire whisk for fluffier whipping, a couple of stainless steel beaters for heavy mixtures, a durable pair of dough whisks for bread dough, and a whipping rod for stirring liquids like sauces and salad dressings.
The buttons are easy to reach, but it is not easy to press. It would help if you used much force to turn on or turn off the power.
Pros:
Easy holding
Accompanied accessories
Cons:
Ludwig Mfg Inc Racine Wi Whipper – Best for mixing drinks
Ludwig Mfg Inc Racine Wi Whippers have only one wire that is looped by many coils. These whippers are used to keep your ingredients from burning as they have been at the bottom of pans. The series of coils also helps you to break lumped ingredients to produce a smooth dish.
The whippers come with a set of two whisks. The large one is a great option for mixing ingredients in the pan or large bowl. And the small whisk will do best when you blend beverages in long or small cups.
These whippers show their great performance, but the price is quite high.
Pros:
A set of two whippers
Preventing ingredients lumping together
Cons:
Check the latest prices and availability here
Things to Consider Before Buying a Whisk
There are several whisks regarding configurations and sizes. Therefore, each whisk type has its features to comply with different purposes and blend ingredients more effectively. Have a look at the list of buying guides below to determine which one will be a direct match with your other kitchen tools.
Finding unstained steel whisks and the rust coming with a low possibility.
Before purchasing, holding the whisk in the right position and imitating whisking movements, to make sure that you hold the handle comfortably.
Pay attention to handles made of silicone that you can grip easier, especially when the hands are wet or greasy.
Avoiding whisks with a long or heavy handle; they will be heavy in the top and are possibly to fall out of the bowl when you are not using it.
Looking for a whisk with wires covered with silicone or nylon if you want to use it in a nonstick pan, as the whisk will not damage the surface.
Types of whisks
Here are some of the whisks normally used in kitchens. Each type has its own features in terms of size and shape to satisfy your needs.
#1. Balloon or Piano Whisk
The main function of the piano whisk is to add more air into the mixture while beating. The whisk can do best when it comes to whipping cream, egg, egg white, or slightly mix dry ingredients.
#2. French Whisk
A French whisk is the best choice when you plan to whip and smooth out sauces, particularly when they are very dense. Do not try to employ this whisk for those foods that demand you to introduce air into them, meringues, for example.
#3. Flat Whisk
The flat whisk is designed to serve shallow pans to reach the edges and the corners of the pan. When you lower the handle, the whisk becomes flattered and can cover more area. The flat wires let the cook combine ingredients effectively in the pan.
#4. Ball or Kettle Whisk
The ball whisk is used to stir ingredients in deep kettles or stockpots. Because the kettle whisk owns long handles, your hands can be protected from the heat while mixing.
#5. Coil Whisk
The coil whisk is suitable to break apart ingredients that are likely to have lumps. This whisk is a great option for making gravy, but the primary purpose is making something in mugs. For instance, if you pour powdered hot chocolate into a small cup with milk, you will need this whisk to prevent the powder from clumping up.
#6. Mini-Bar Whisk
The mini-bar whisk size is small so that it can fit into most of the cocktail drink cups. Then, the whisk is typically used to whip egg whites at the bar. Champagne flips and gin fizzes are some examples of the beverages that commonly use this whisk to blend egg whites.
#7. Dough Whisk
The dough whisk features a primary function: to mix doughs for making bread and pastries. You may find it hard to knead and mix bread dough, but a dough whisk will make everything simpler. This whisk is the most suitable for making pancakes, waffles, muffins, brownies, and other bread.
#8. Conical Whisk
The conical is not a common whisk. The structure of the loops looks like a diamond. This conical whisk can touch every point of all pots, bowls, or pans. This whisk does its best at mixing ingredients effectively.
#9. Twirl Whisk
The twirl whisk adds the frothed milk on the top of the coffee. This whisk function is limited so you probably use this type of whisk if you plan to make frothy and creamy coffee beverages at home.
How to use a whisk
In the popular imagination, most cooks think that whisking is simply making the proper circular movements. Is this the most productive approach? Science notes these movements do not make the right aeration. Instead, side-to-side whisking creates the best mixture, allowing airflow in the ingredients to get thoroughly whipped.
Whether you are a beginner, intermediate, or skillful baker, the standard whisking techniques may be the powerful secret you need to exploit. Adhere to these four steps, and you will master the following techniques!
You need to prepare:
A clean and dry bowl, made from ceramic or glass
A balloon whisk – the most common whisk
Liquid ingredients to whip
How to whisk:
Step 1: Put the liquid ingredient(s) into the ceramic or glass bowl according to the recipe. Use your dominant hand to grasp the handle of the whisk. Hold the edge of the bowl with the other hand to make it stay in place and tilt it slightly to the side.
Step 2: Move your wrist to whisk side to side. The back-and-forth motions will escalate a series of "shear force" – incorporate more air into the mixture.
Step 3: Keep whisking back and forth but avoid letting the loops reach the bottom of the bowl.
Step 4: Stop whisking as the snowy peak of foam appears.
Conclusion
Whether you want to incorporate eggs, blend cream, whip egg whites into soft peaks of foam or prevent batters and sauces from lumping, a whisk is an essential utensil in your kitchen. There are many whisks that are suitable for different tasks. Then you can choose the best whisk depending on your needs.
As there are many options to choose from, we would recommend the three best whisks. The first one is OXO Balloon Whisk which is best for whipping any liquid ingredient. Jillmo Dough Whisk is another great model, especially for cooks who love baking. The last suggested whisk is Ludwig Mfg Inc Racine Wi Whipper that can help you create lump-free vinaigrettes, sauces, and gravies.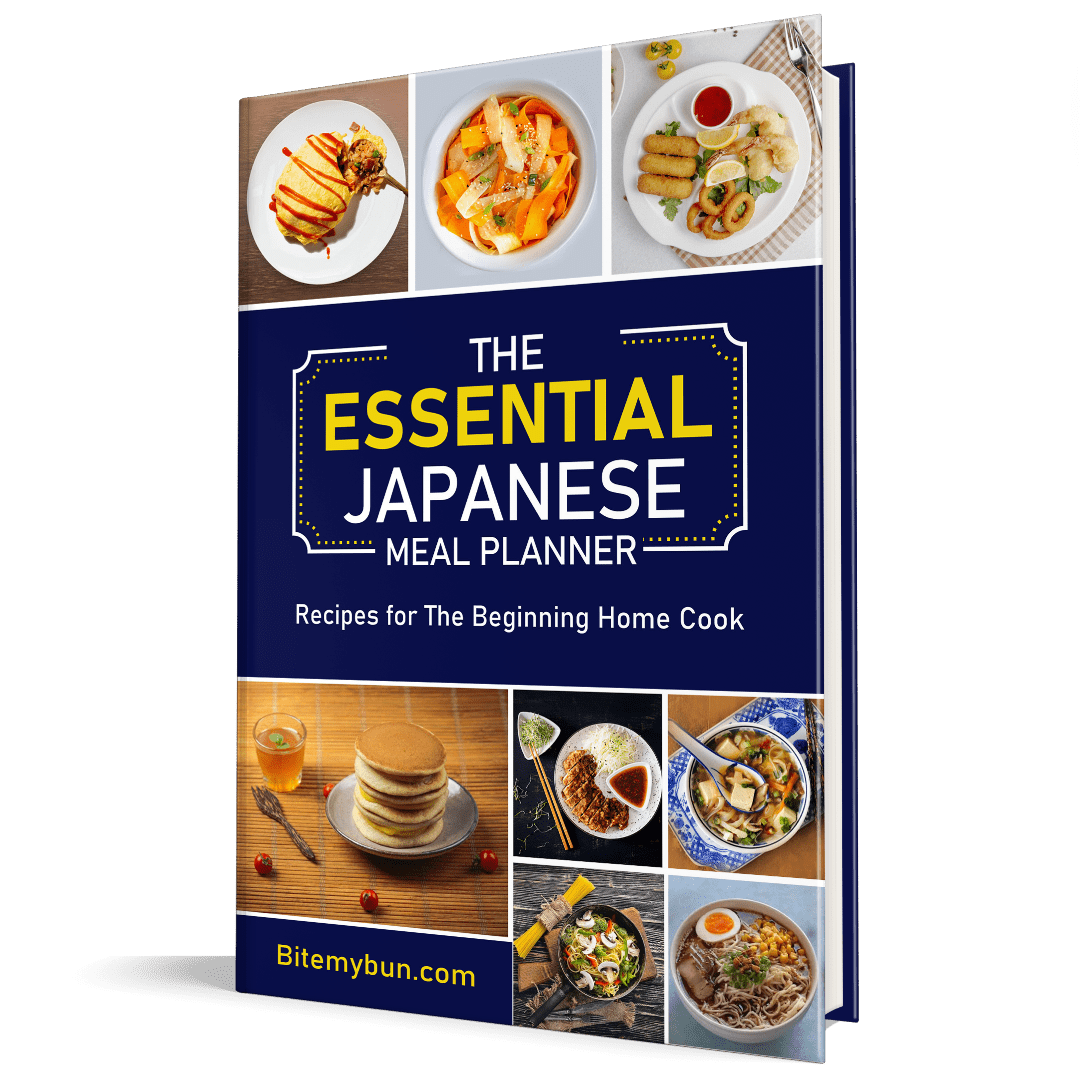 Check out our new cookbook
Bitemybun's family recipes with complete meal planner and recipe guide.
Try it out for free with Kindle Unlimited:
Read for free
Joost Nusselder, the founder of Bite My Bun is a content marketer, dad and loves trying out new food with Japanese food at the heart of his passion, and together with his team he's been creating in-depth blog articles since 2016 to help loyal readers with recipes and cooking tips.