Why You Should Buy The Hida Konro Hibachi Grill
I love creating free content full of tips for my readers, you. I don't accept paid sponsorships, my opinion is my own, but if you find my recommendations helpful and you end up buying something you like through one of my links, I could earn a commission at no extra cost to you.
Learn more
A Shichirin is a mobile stove. Shichirins have been used in Japan since the Edo period and are either ceramic or clay.
The Hibachi, which can be interpreted as a bowl of flames, is another term for shichirin.
This is because, before being adopted as a cooking appliance, the hibachi was used as a heater in households. Hida Konro is an especially famous variant of Shichirin.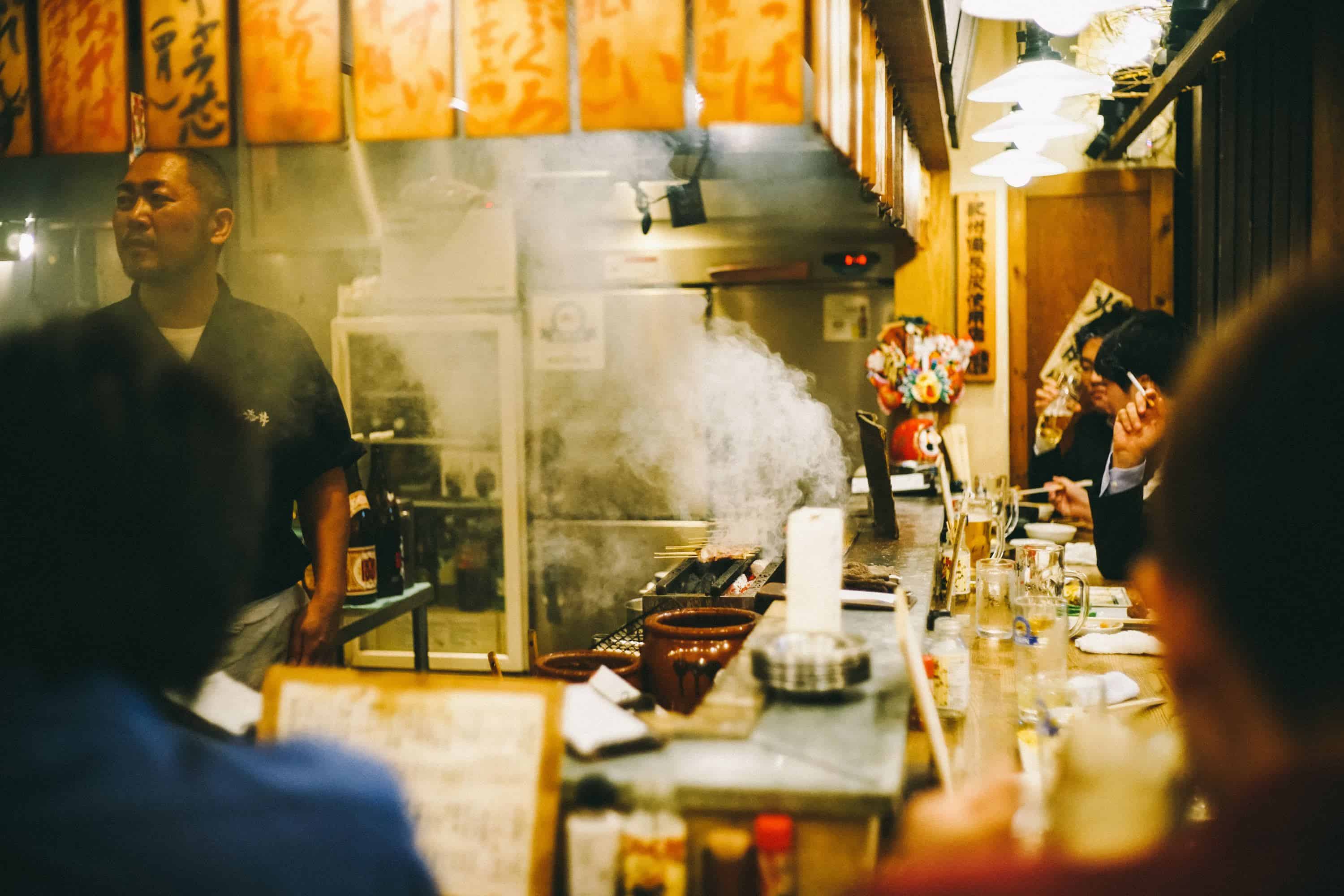 A Shichirin Hida Konro consists of a porous clay called Keisodo. Shichirin Hida Konro is often covered with decorated Washi paper.
After traveling to Japan, what I love about Japanese cuisine is the most sensitive and sophisticated way to grill meals, apart from the particular position of fresh seafood. Yakitori (chicken skewers), Yakiniku (grilled meat) and Kobe's renowned marbled Wagyu beef demonstrate how the Japanese understand sugar, heat and oil equilibrium in grill cooking.
To understand, appreciate and execute Japanese grill at home, you will need to understand the following terms and concepts.
We've tested some of the best Hibachi knives and these 4 came out on top, read why.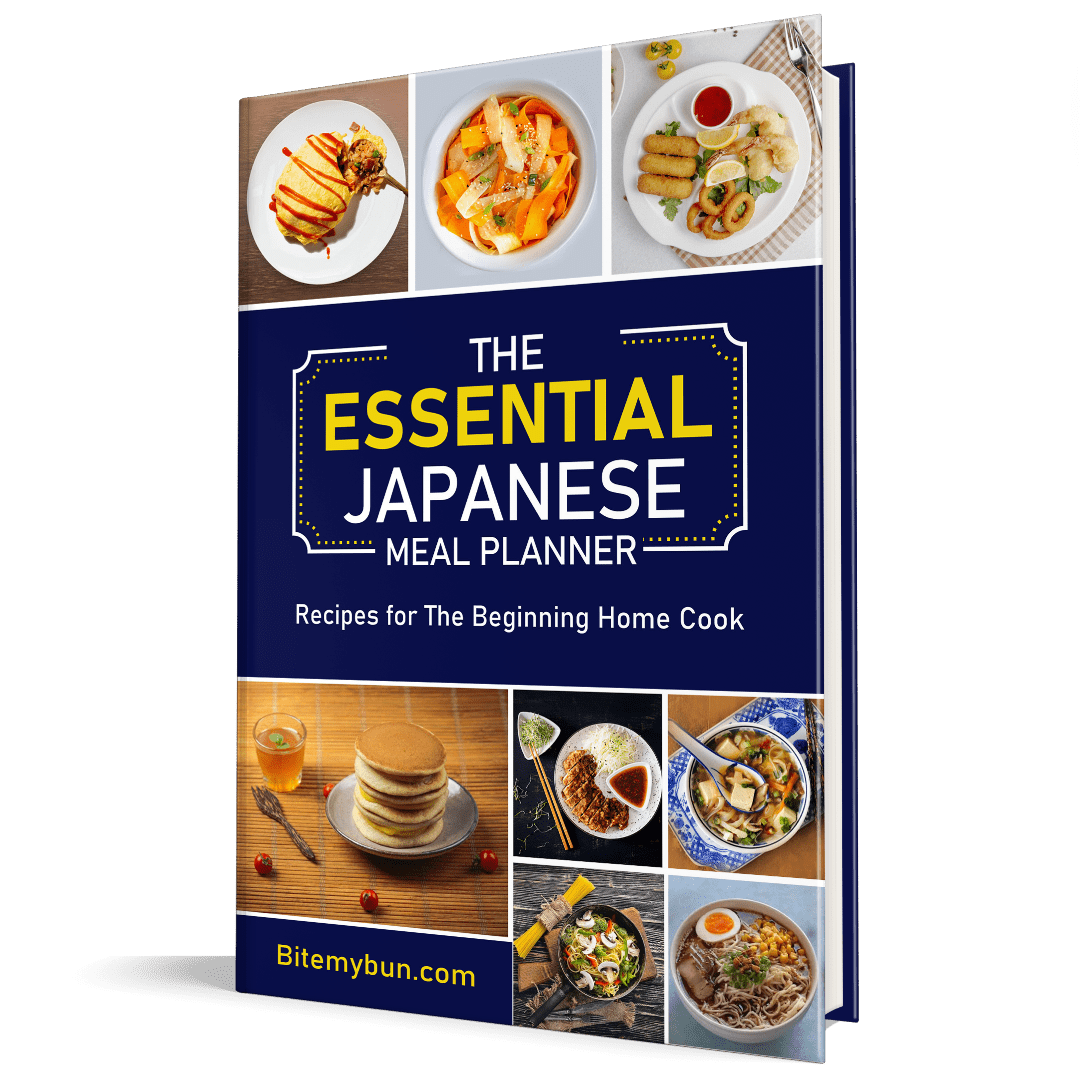 Check out our new cookbook
Bitemybun's family recipes with complete meal planner and recipe guide.
Try it out for free with Kindle Unlimited:
Read for free
What is the name of the Japanese Table Grill?
As I mentioned before, a "Shichirin" is a portable stove. The word literally means "seven wheels", for some strange reason. In use in Japan since the Edo period (since AD1603), shichirins are either made of ceramic or clay. Another word for shichirin is the "Hibachi", which can be translated into "fire bowl". This is because hibachi was used as a heating device in homes before it became popularised as a cooking device.
A particularly popular version of Shichirin is the Hida Konro. A Shichirin Hida Konro is made of a porous clay called Keisodo. Keisodo is made from burning diatomaceous earth – a naturally-occurring soft, white siliceous sedimentary rock that is found everywhere in Japan, and it contains fossilized marine plankton and volcanic ash. When made into clay, Keisodo is light, porous and conducts heat evenly and withstands up to 1700℃.
The Shichirin Hida Konro is often wrapped in decorated Washi paper, the word just means "Japanese paper". Washi is tougher than ordinary wood pulp paper, so it stands the heat from the stove.
Why Chefs Love the Magical Konro Grill
One of Erik Ramirez's Peruvian hot spot Llama Inn's signature dishes is anticuchos, marinated skewers that are Lima's inescapable road snack. But the cooking technique of the Brooklyn chef is directly from Japan: he uses a squat countertop grill called a konro, shining with clean-burning, long-lasting (and very expensive) binchotan charcoal. "It's accurate, methodical," tells Ramirez of the barbecue (he suggests everything from pulp and skirt steaks to asparagus and courgettes).
In his reverence, he's not alone. The ceramic-lined vase is an obsession among an increasing cult of chefs, such as Josef Centeno, who wears puntarelle wedges at Orsa & Winston in L.A., and Christopher Kostow, who utilizes it at The Restaurant at Meadowood in Napa for daylily flowers.
"When the fat of meat drips onto the binchotan, it produces a cloud of flavor that embraces the meat," claims Ramirez. "You don't get the flare-ups you're seeing from American charcoal, creating sour, burnt tastes." The outcome is different from food baked any other manner: an even sear plus a vapor whisper. "Japanese grilling has a delicacy," he writes, "and cooks are just getting on here."
There are as many kinds of konros as there are gas grills, but one design stands out among cooks in specific as the status sign: Korin's Charcoal Konro Grill with Net, Medium ($240). Also, Korin offers the binchotan you need to complete the set.
Our personal favorite
Now you know all the great things that Hida Konro Hibachi Grills have in store for you. After reading our detailed explanations and even some opinions from experts' experiences with it, we'd like to share our favorite one so far.
The NOTO DIA Table-top charcoal grill, Shichirin Hida Konro
Including a mesh grill and wooden base, this little grill is simply the best way to get authentic Japanese flavors in your home. With the following specs, while it might be a small grill, it's ready to withstand any challenge you throw at it.
Grill: Size: 12.5cm (4.9″) × 12.5cm (4.9″) × 11cm (4.3″), Weight: 550g (1.2 lbs), Material: Diatomaceous earth
Wire mesh grill: Size: 11.5cm(4.5″) × 11.5(4.5″) × 0.5cm(0.2″), Weight: 25g(0.06 lb), Material: Iron, Zinc plating
Wooden Base: Size: 11cm(4.3″) × 11cm(4.3″) × 1.5cm(0.6″), Weight: 50g(0.1 lb), Material: Paulownia wood
It's also important to note that this one is made in Japan so you get as close to authentic as can be and it can also be washed by hand only. No dishwasher in order to preserve the materials and their quality.
For best results use select grade Japanese binchontan, you'll get the full experience. If you want to start testing it out first, you can also replace binchontan with Thai style charcoal logs, which might not be particularly identical but will still give you satisfying results.
What types of charcoal can be used in the Japanese Table Grill?
Don't use "ordinary" charcoal when using a Shichirin Hida Konro. Modern charcoal includes chemicals and a lot of smoke is produced. If the smoke destroys the flavor of your food, you won't appreciate a nice Japanese barbecue, and that's often the issue with American and Australian barbecues and South African braai.
Instead, use "Binchotan," traditional Japanese charcoal recognized as' white charcoal.'Binchotan comes from Wakayama and was created by a person called Bichūya Chōzaemon, which implies "Bin's lengthy smoke." Binchotan is produced of "ubame oak," now the official tree of Wakayama Prefecture (Quercus phillyraeoides). The finest Binchotan originates from Wakayama, under Kishu Binchotan's title, as Kishu was Wakayama's ancient name.
If you don't have Binchotan, like me. Replace it with organic, smokeless charcoal made from coconut husk.
Remember to use a natural and non-chemically treated firestarter.
So what goes on the Japanese Table Grill?
You can attempt to make yakitori or some yakiniku on your own. I made an easy preparation of Komochi Shishamo (smelting roe fish), chili pepper, musk, prawns, and Pleurotus ostreatus. It works very well with a soy sauce, sesame oil, chili powder and sesame seeds, and a nice sake bottle. Cheers!
Also read: the 3 best Konro grills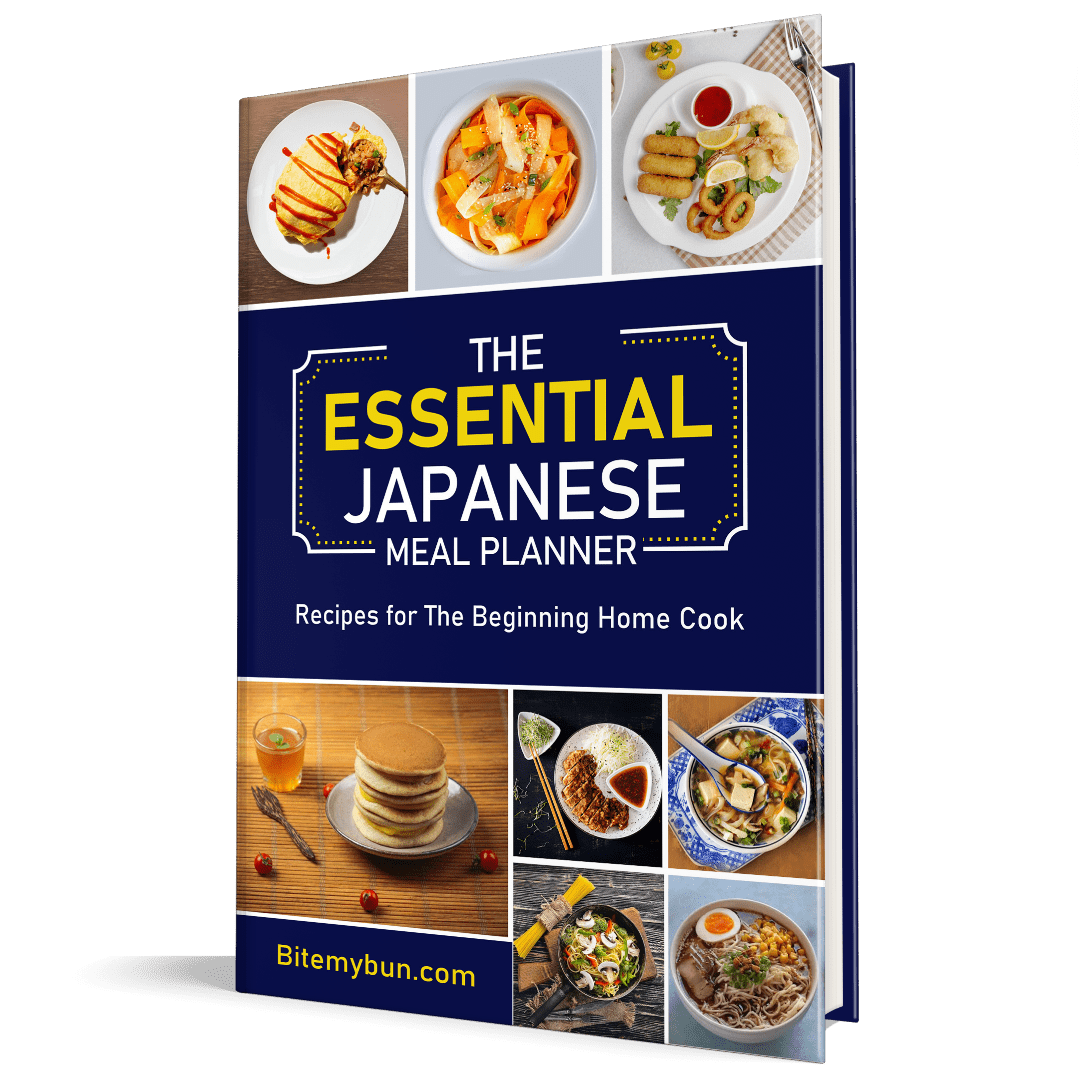 Check out our new cookbook
Bitemybun's family recipes with complete meal planner and recipe guide.
Try it out for free with Kindle Unlimited:
Read for free
Joost Nusselder, the founder of Bite My Bun is a content marketer, dad and loves trying out new food with Japanese food at the heart of his passion, and together with his team he's been creating in-depth blog articles since 2016 to help loyal readers with recipes and cooking tips.