All about Japanese knives in Japan: are they cheaper?
I love creating free content full of tips for my readers, you. I don't accept paid sponsorships, my opinion is my own, but if you find my recommendations helpful and you end up buying something you like through one of my links, I could earn a commission at no extra cost to you.
Learn more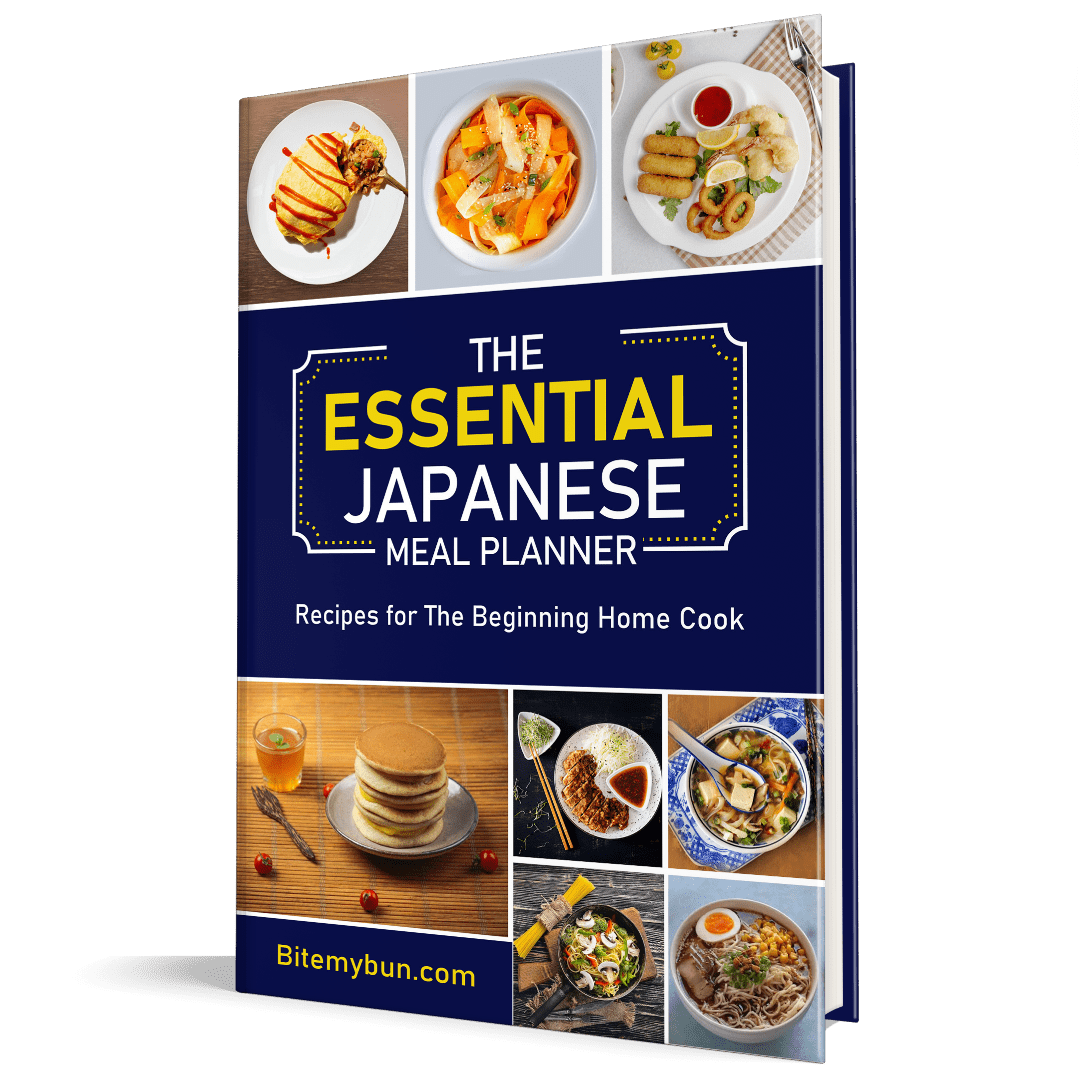 Check out our new cookbook
Bitemybun's family recipes with complete meal planner and recipe guide.
Try it out for free with Kindle Unlimited:
Read for free
Buying Japanese knives in the West can be expensive, so most people, especially chefs, are looking to buy them cheaper in Japan. The problem is that Japan has some of the strictest knife laws, and bringing them back to the US or Europe can be a hassle.
Japanese knives are only slightly cheaper in Japan, but there are many famous knifemaking factories where you can buy them. Tokyo's renowned Kappabashi street is the go-to destination for cutlery. But bringing knives back overseas requires that they're properly sealed.
In this guide, I'll explain where to buy Japanese knives in Japan, what you can expect when shopping, and how to navigate Japan's strict knife laws. 
10 Tips to Save a Bundle on Asian Ingredients!
Introducing our brand new FREE PDF guide: "Saving Secrets: Unveiling the Art of Saving Money on Asian Ingredients" It's your first newsletter email, so start saving today! 📚🧧
We'll only use your email address for our newsletter and respect your privacy
Are Japanese knives cheaper in Japan?
If you're a chef or knife enthusiast looking for a great deal on Japanese knives, you may wonder if you can get them cheaper in Japan. 
The answer is yes, but not as much as you might think. 
Although you can find them cheaper straight from the factory, Japanese bladesmiths know the value of their product, so they aren't willing to offer significant discounts. 
Here's what you need to know:
Japanese knife manufacturers know the value of their knives in the west, so even though they have physical stores in Japan, the prices are similar to international prices. 
You can find these shops on main streets in Tokyo, Japan, where they know tourists and western chefs will come looking for deals. 
These knives are only about 20% cheaper than what you could source them for overseas. 
When you return home, you'll have to pay import duty on the knives, which reduces the 20% saving and brings the purchase price closer to international prices. 
If you find a smaller Japanese knife maker that doesn't have an international market, you can get the knives at substantially lower prices. 
Why are Japanese knives in Japan expensive?
Japanese chef's knives are renowned for their quality and craftsmanship, but they come with a hefty price tag. So why are they so expensive?
The answer lies in the unique process of creating these knives. Japanese knives are made by a combination of traditional blacksmithing techniques and modern technology. 
The blades are crafted using a combination of high-carbon steel and other metals, and then tempered and hardened in a process that can take days. 
This results in a blade that is incredibly sharp, lightweight, and durable.
The blades are then hand-ground and sharpened by a skilled craftsman, known as a togishi. This process takes time and skill, and the togishi must be able to identify the perfect angle and shape for the blade. 
This is why Japanese knives are so expensive – the process of creating them is incredibly labor-intensive.
The materials used in the construction of Japanese knives are also of the highest quality. 
The steel is sourced from Japan, and the handle materials are often made from exotic woods or other materials. This adds to the cost of the knife, as the materials must be sourced from around the world.
So the truth is that you won't find too many significant discounts when knife shopping in Japan compared to ordering them online. However, while in-store shopping in Japan, you'll find a huge variety of knives to choose from. 
Buying knives In Japan
If you're looking for a good deal on Japanese knives, you won't find it on the main street. That's where all the international knife houses are located. 
To get a good deal, you'll need to duck into some of the smaller side streets and visit some of the smaller merchants. 
These side streets are where you're most likely to find a good deal on a set of genuine Japanese knives. They may not be one of the recognized name brands, but they'll still be authentic Japanese kitchen knives with the same qualities as the more well-known brands. 
If you're looking for a specific brand of knife, here are some handy Japanese phrases to help you out: 
– Hocho = Knife 
– [Brand name] no hocho = [Brand name] knife 
There's plenty of variety when it comes to knives in Japan. When you visit a knife shop in Kappabashi, you can expect to receive professional advice from experienced craftsmen. 
There are over 300 types of knives available for different purposes, such as cutting noodles, carving Japanese confections, and slicing or filleting particular fishes, like 3t tuna.
Also read: these are the best Japanese knives to buy, our full review
Best place to buy knives in Japan
Chefs and knife enthusiasts know exactly where they need to go to get the best Japanese knives in the country. I'll share these two places, so you can visit them if you're in Japan!
Kappabashi Street – Tokyo
Kappabashi street in Tokyo is where you should go if you're looking for authentic Japanese blades. 
Chefs from all over Japan, and even some from outside the country, make the long journey to this one store to stock up on the finest knives available.
If you're looking for the best deals on cooking knives in Japan, the Kappabashi Hocho District is the place to be! Located between Kototoi Dori and Asakusa Dori, this area is where Tokyo restaurant and cafe suppliers go to get all their kitchen supplies. 
Whether you're looking for cooking supplies, ceramic ware, bento trays, enamelware, plastic utensils, or giant cheese graters, Kappabashi has it all. 
But don't be tempted to buy your knives on the main street. Instead, head down Kappabashi Hondori, where you'll find the tiny, but chock-full-o-knives, Union Commerce knife shop. Here, you can find the same knives you saw on the main street for 50 to 120 US dollars LESS. 
Seki city
The central Japanese town of Seki-City, Gifu-Prefecture, is well-known around the world for manufacturing high-quality knives. 
Since the 13th century, when master swordsmith Motoshige relocated from the Kyushu district to Seki, the city has been home to a thriving cutlery industry. 
Having seen Seki's abundant natural and material resources, he decided to move there. Seki provided high-quality iron sand, charcoal, and water, among other things. It was only a century later, at the start of the Muromachi Era (1338-1573), that Seki was home to more than 300 swordsmiths. 
There were many notable ones, but two of the most well-known were Kanemoto Magoroku and Saburo Shizu.
Seki's name and the superior quality of its swords and kitchen knives became known throughout Japan almost immediately, and the city's status as a major producer of bladed weapons was cemented. 
Seki City is still a thriving hub for producing Japanese cutlery, and that's where you'll find the best knife variety and the best brands. 
Essential Japanese phrases for shopping for knives
When you're shopping for knives in Japan, you'll hear the word 'hocho' a lot. It's the same as 'bocho', but the 'h' is turned to 'b' for easier pronunciation. It's like when you're ordering a Big Mac in Japan and you say 'Maku' instead of 'Mac'. 
If you have a particular brand of knife in mind, you can use the phrase '[Brand name] no hocho' to ask for it. For example, you could say 'Shun no hocho' or 'Misono no hocho'. 
This phrase is super handy when you're shopping. Just point to the item you want to see and say 'Misete kudasai' with a questioning tone. The store staff will then bring it to you so you can take a closer look. 
Once you've done all your exploring and decided on a knife, you can use this phrase: "kore o kudasai" to say, 'Please give me this one.' Just make sure you don't use it before you're ready to buy – use 'Misete kudasai' if you want them to show you a knife without getting confused. 
Kirenaga is a term that refers to the length of time a blade will hold an edge. If you use this word, you'll get a big smile and be pointed in the direction of the Damascus steel knives. 
Japanese Knife Laws: can you bring back knives from Japan?
Many people visiting knives, especially chefs, want to go there to purchase some high-quality knives at a good price. 
But shopping for knives isn't as simple as pay and go. Instead, even as a tourist, you need to follow the rules and pay attention to Japanese knife laws to avoid any problems.
The knife laws in Japan are very strict, even for tourists, so you'll need to be careful if you're buying knives in Japan. 
Most Japanese kitchen knives will easily exceed the legal limit, so if you're caught with one, you could be in trouble. 
The authorities have made some concessions for tourists, though. When you buy a knife that exceeds the legal limit, the shop needs to wrap the knife and seal it inside a box, then place the entire package inside a bag that is also sealed. 
The seal, along with the purchase receipt, is proof to the authorities that the knife was purchased by a tourist and is to be taken out of the country. 
So if you're looking to buy a Japanese knife, make sure you follow the law and keep it sealed until you leave the country. 
Did you know that only chefs can own a knife that is longer than 15 cm along the blade? 
What length knife can you buy without a permit?
If you're planning to buy a kitchen knife in Japan, you'll need to be aware of the country's strict laws. 
Unless you're a chef or someone who uses a knife for their job, you'll need a permit to own any fixed blade that's longer than 15cm (5.91 inches). 
That means most Japanese chef's knives are off-limits unless you have the right paperwork. But what about tourists or visitors to Tokyo's Kappabashi kitchen town?
When it comes to knives in the kitchen, Japan has some pretty stringent laws. 
A permit is required to own any fixed blade longer than 15cm (5.91 inches) if you are not a chef or other tradesperson who regularly uses a knife in the course of your work.
To avoid any unnecessary hassle, it's good to know that possessing a Japanese chef's knife that measures more than 15 centimeters along the blade is illegal in Japan unless you first obtain a permit. 
Japanese citizens as well as tourists cannot carry knives outside as it's against the law and seen as possession of a weapon so the police can detain you. 
Tourists are allowed to buy long blade Japanese knives while in Japan but they have to be sealed and kept sealed the whole time, including when you travel and on your journey back to another country. 
Here is another important thing to note:
Travelers shouldt be tempted to open and show off their new kitchen knife right away. Tourists who break the seal risk breaking several Japanese laws prohibiting the possession of weapons. The Japanese government will strictly enforce these regulations regardless of whether or not the offender had any malicious intentions or was acting erratically.
It's hard to say what the punishment for carrying a knife would be for a tourist, since most people are smart enough to keep their new purchases sealed. But if you do get caught, you might have to pay a fine and be released – without the knife.
Traveling with your Japanese knife: can you bring Japanese knife on a plane?
Not in your hand luggage, that's for sure! Bringing a Japanese knife on a plane is a big no-no. You'll be fined up to 500,000 yen if you get caught. 
So, unless you want to be digging deep into your pockets, it's best to leave that knife at home. 
But don't worry, you can still bring your knife in your checked baggage. Just make sure it's securely wrapped and sealed in a hard case. That way, you can still enjoy your culinary adventures without breaking the law.
Traveling with a Japanese knife can be a tricky business. Before you go, make sure the knife is sealed in its original packaging, and keep the receipt handy. 
The store you bought it from will likely have a seal or sticker on the package, so you can prove it wasn't purchased abroad. And remember, only pack the knife in your checked baggage – never bring it in a carry-on!
Can you buy reasonably priced Japanese knives online?
Smaller enterprises in Japan are now turning to the online market to sell their knives to a wider market. This means you can find more reasonably priced, genuine Japanese knives in the online market. 
So yes, you can buy reasonably priced Japanese knives from Japan online. There are many different types of Japanese knives, ranging in price and quality.
Generally speaking, the most popular and affordable options include Shun cutlery, Global knives, Masahiro blades, Kuma knives, and Tojiro blades.
Just remember, there's always a risk when buying online and not being able to inspect the knife before you buy. So make sure you do your research and buy from a reputable seller.
How to decide what to buy
Buying a knife in Japan can be a daunting task, so here are some tips to help you out: 
– Do your research: Know what type of knife you're looking for before you go. 
– Don't be tempted by the main street: Head down Kappabashi Hondori for the best deals. 
– Take your time: Don't be afraid to take your time and compare prices between stores. 
– Know the importation rules: Make sure you know what the importation rules are for your country before you buy them. You don't want to find them confiscated at the other end!
-Look the type of steel the knife is made from. The best Japanese knives are made of stainless steel or high carbon. If you see Shirogami steel and Aogami steel, you can be confident those are high quality knives. 
Cheap Japanese knives vs expensive Japanese knives
People always ask if you can buy cheap Japanese knives in Japan and the short answer is yes.
Cheap Japanese knives are made from softer steel, which means they won't hold their edge as long as more expensive knives. They are also more prone to rust and corrosion.
But yes, you can buy cheap Japanese knives in Japan. Many discount stores and second-hand outlets offer a wide variety of Japanese knives at discounted prices.
There are also countless specialty stores that specialize in selling Japanese knives at very low prices. If you look around, you should be able to find some excellent deals on cheaper Japanese knives from Japan.
On the other hand, expensive Japanese knives are made from harder steel, which makes them much sharper and longer lasting.
If you're looking for a knife that'll stay sharp for a long time, you should go for an expensive Japanese knife. It's made from harder steel, so it'll stay sharper for longer and won't rust or corrode. 
Plus, it'll look great in your kitchen! On the other hand, if you're on a budget and don't mind sharpening your knife occasionally, a cheap Japanese knife will do the trick. It won't stay sharp as long, but it'll still get the job done.
Japanese knives in Japan vs Japanese knives in America
Japanese knives in Japan and Japanese knives in America are two different beasts. In Japan, knives are crafted with a meticulous attention to detail and a reverence for tradition. 
The blades are made from high-grade steel and are sharpened to a razor-like edge. The handles are often made from hardwoods, and the overall construction is designed to last a lifetime.
In America, Japanese knives are mass-produced, with a focus on affordability. The blades are made from lower-grade steel, and the handles are often plastic. 
While they may be sharp enough for everyday use, they won't last nearly as long as their Japanese counterparts. Plus, they don't have that same level of craftsmanship.
Bottom line: if you're looking for a knife that'll last a lifetime, you're better off getting one made in Japan. But if you're just looking for something to get the job done, an American-made Japanese knife will do just fine.
Conclusion
When it comes to traveling with a Japanese kitchen knife, it's best to play it safe. Keep the knife sealed in its original packaging, and bring the receipt with you. 
That way, you can prove that it was purchased for use at home and not abroad. Plus, you can show off your fancy knife and pretend you're a master chef!
Although some Japanese knives are cheaper in Japan than abroad, the price difference is usually only about 20% less or perhaps more if there are special sales. 
But generally, the advantage of knife shopping in Japan is the huge variety of knives you'll find.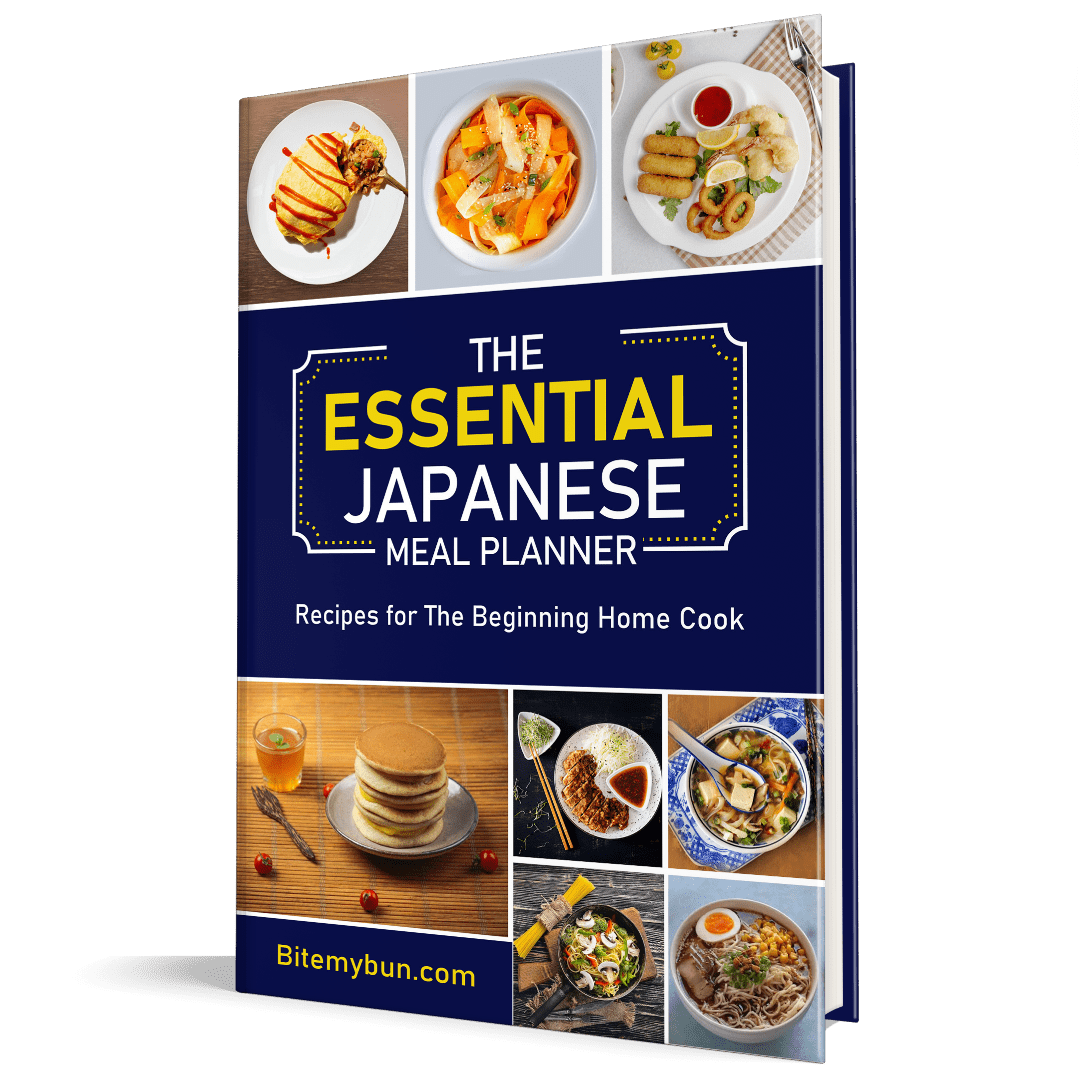 Check out our new cookbook
Bitemybun's family recipes with complete meal planner and recipe guide.
Try it out for free with Kindle Unlimited:
Read for free
Joost Nusselder, the founder of Bite My Bun is a content marketer, dad and loves trying out new food with Japanese food at the heart of his passion, and together with his team he's been creating in-depth blog articles since 2016 to help loyal readers with recipes and cooking tips.