Best 2 Burner Gas Cooktop
I love creating free content full of tips for my readers, you. I don't accept paid sponsorships, my opinion is my own, but if you find my recommendations helpful and you end up buying something you like through one of my links, I could earn a commission at no extra cost to you.
Learn more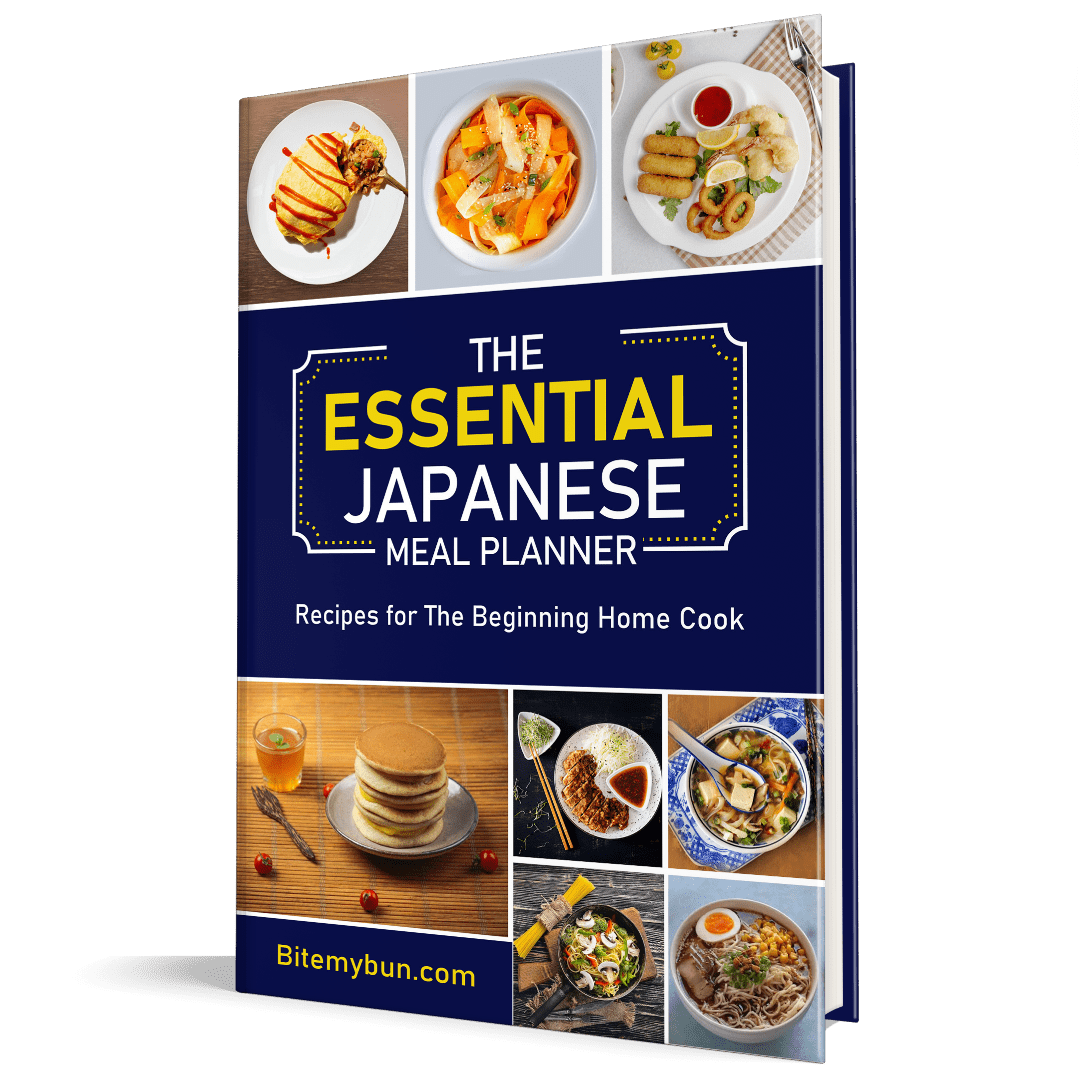 Check out our new cookbook
Bitemybun's family recipes with complete meal planner and recipe guide.
Try it out for free with Kindle Unlimited:
Read for free
There's no denying the fact that the discovery of gas fuels and the creation of gas stoves is one of the most important things that happened in the last century. From the old cooking methods using firewood to using gas stoves, cooking has come a long way. If you in a rush to find out what is the best 2 burner gas cooktop, click here
From striking stones against each other to flipping open the cover of a lighter to electric cookers, the means of cooking keeps evolving. Not only this, Gas stoves were initially invented with only a burner. But down the line, inventors did some tweaking, added some processes and two-burner stoves were developed.
People were delighted, and the positive responses led to the creation of other multi-burner stoves and cooktops. So now there are different types of stoves and cooktops in the market with varying numbers of burners ranging from one to even six.
Gas stoves and cooktops have really made life easier for man. These sweet innovations help to save a lot of cooking time. We don't have to blow or puff on woods to get a good fire to cook, you just need a lighter. Some even come with auto-ignition. Meaning, you don't need a lighter just turn the ignition knob or hit the ignition switch, and you have your bright flames ready to cook your food.
Furthermore, it a lot easier to prepare for a lot of guests now, imagine a party where there are no gas stoves to make cooking faster and easier, Hell!
Also, with the help of gas stoves, it is easier to cook a variety of recipe without any fuss. You can easily control the heat, without risking being burned (as in the case with firewood). Also, gas stoves are much safer and environment-friendly than firewood and kerosene stoves. Because there's a minimal amount of pollutants released into the air compared to the other fuel-based methods of cooking.
Cooking is an art, and what every artist desires is perfection. If you want your creation to be perfect, you need the right tools. That can complement and enhance your skills, make your work easier, make your presentation better, and tools that can get the attention of the admirers of your art. For a food artist (chef, cooks whatever) Gas stoves are a must-have tool.
With a gas stove, you can create the best dishes for your family members, guests, or customers.
Gas stoves are so crucial to the art of cooking that even in reality shows, gas stoves are mostly used, even more than electric cookers and others. Because all the best chefs realize the importance of the abilities of this equipment, and it enables the majority of the show participants/contestants to showcase their skills.
Nowadays, everybody wants portability in things, nobody wants to deal with heavy appliances, it's much easier if it's smaller. Same applies to cook, and that's why many people are going for 2 burner gas cooktops.
They allow you to cook more than one food item or meal at a time, and they're also portable and more comfortable to deal with. It's a favorite among people with small families, small kitchens, people who like to do outdoor cooking and campers. If you fall in any of these categories, then two-burner cooktops are the best for you.
As hinted at earlier, 2 burner gas cooktops provide sufficient functionality while taking lesser space compare to the four or five-burner cooktops.
10 Tips to Save a Bundle on Asian Ingredients!
Introducing our brand new FREE PDF guide: "Saving Secrets: Unveiling the Art of Saving Money on Asian Ingredients" It's your first newsletter email, so start saving today! 📚🧧
We'll only use your email address for our newsletter and respect your privacy
Things You Should Consider When Buying Two Burner Gas Cooktop
A lot of people, most especially notable chefs, prefer cooking on gas cooktops. Why? The reason is obvious! Gas is much easier to control, the flames and the temperature can be easily regulated by increasing or decreasing the flow of gas into the cooktops
Choosing the perfect cooktop, however, is not so simple, it's more like a female pop star trying to decide what to wear to the Grammies. It's not an easy decision. So below are some of the things you need to carefully and adequately consider before finally selecting which cooktop you want.
BTU Range
The first consideration is to note the range of burners available and what BTU they deliver. BTU is the acronym for British Thermal Unit, which is the standard measurement for quantifying the amount of heat a particular burner can provide. The higher the BTU rating, the higher the amount of heat the stove can give.
Typically, gas cooktops with two burners have one small burner with low BTU rating and another big burner with higher BTU ratings. The small burners are suitable for gentle heating and simmering while the large burners are ideal for situations where more heat is required.
Design
Picking the right design of gas cooktops that will match the aesthetics of your kitchen and complement your skills and make your work easier is very important. So you need to be on the lookout for that design that fits your needs.
Controllability
Two burner gas cooktops have limited options compared to the other multi-burner cooktops, but even in this case, the controller must be able to complement for its limits. Some cooktops have sloppy knobs, so to be safe be sure to first check the product before buying it.
Installation
Usually, two-burner cooktops are easy to install, But some cooktops can be a pain in the ass, so you need to consider the reviews and recommendations on the product before buying it.
Size
Even though they all have two burners, they still come in different sizes and shapes. So you have a lot of options to select from. But then, the size should be determined by the size of your kitchen and where you intend to place the burner after the purchase. So that you don't end up buying a stove that won't fit in your kitchen.
Ease of Cleaning
Another thing to put in consideration when buying a two-burner cooktop is the ease of cleaning. Make sure the burner you're choosing will be very easy to clean, and the paint or design won't wear off quickly when cleaning it. Look for how easy it is to remove the grates and other parts for wiping around after use.
Safety
The last and most important consideration when picking a two-burner gas cooktop is the safety of use. These are devices that produce fire, fire cannot be mishandled or unmanaged. It can lead to devastating losses of both lives and properties so one cannot be too careful in matters relating to fire. The device must have features put in place to prevent gas leakage.
Some of the cooktops available, features indicate if the gas is on, or the surface of the burner is still hot even after it has been turned off. All these features are essential to ensure the safety of the users.
Before you go on to buy the device, you should find out as possible all about the cooktops you should go for.
To not waste your time, five different two burner gas cooktops have been listed here. I'm sure you will find one that suits your taste and preferences, whether it's used in the kitchen or outdoor cooking. Make sure to find what you are looking for among this five.
Best 2 Burner Gas Cooktop Are Popular Right Now In The Market
This beautiful guy is one of the Suburban products with model number 2937AST. It is a very efficient appliance. And this is why a lot of people are actually going for this device. It has a simple, elegant and at the same time, durable design. It provides compact, high-efficiency cooking performances to any home or it a cottage, one-room apartment, or even motor homes such as travel trailers, vans or campers.
This cooktop satisfies most manufacturer and installer size standards and its high-efficiency cooking performance. That allows you to prepare your favorite home-cooked meals in the comfort of your home kitchen. The device is made of durable materials and completed with an attractive stainless steel finish. Which will make it blend well with all your stainless steel appliances, complement, and aesthetics of your kitchen.
It features two traditional matches lit burners for a compact drop-in style cooktop with heavy-gauge porcelain-enameled grate for a sturdy build.
The burners can produce up to 6500 BTU of heat which can be regulated with the control knobs located at the front part of the cooktop.
The grates are removable for easy cleaning, and the overall weight of the cooktop is 9.8 lbs which can be classified as lightweight.
Pros
Lightweight, portable design
Stainless steel construction for easy cleaning
Suitable for small kitchens and apartments
Cons
Traditional match lit burners
---
This model has our number two pick and for good reasons. This model from Flameking is ideal for outdoors, so it's the perfect cooktop to take along on camping trips, hiking expeditions, and other outdoor events. This portable cooktop comes with an oval 7200 BTU grate and a smaller circular 5200 BTU grate.
This cooktop is lightweight and very easy to carry. It weighs 14 lbs, and it doesn't occupy much space because of its compact design. It has adjustable knobs which to set the desired flame size conveniently, the quantity of heat supplied, and a canopy with aspect wind guards to protect the flames from dying out. The wind guard also keeps the cooktop safe when not in use.
With its compact design, it's not only ideal for trips, but it is also perfect for small kitchens and small apartments. It's the ideal cooktop for motor homes, RV trailers, and vans. It is trendy and durable, designed for weight restrictions and tight areas, if your apartment is not so large, this cooktop is just the right thing for you.
Furthermore, the quilts fit perfectly over the cooktops giving more counter space when required, in addition to protecting the flames from when in use.
The cooktop also makes use of propane gas, so it's environmentally friendly as it does not produce any air pollutant or irritant.
Pros
It has two burners with different maximum heat capacities
It has a cover and wind guard which make it suitable for outside use.
Adjustable well-located knobs for adjusting the flame size
Very affordable
Lightweight and suitable for all kinds of kitchens
Cons
Slightly bigger and heavier than other products mentioned on this list
Check prices and availability here
---
If you're looking for a powerful burner that is portable and trendy at the same time, then this model is for you. The burners on this cooktop are mighty. The burners are sealed, and this makes cleaning the cooktop very easy. Also, the grates are made of cast irons with a design that makes it easy to slide pots between the two burners on the cooktop. The pots stands are also made of heavy-duty cast iron making the overall build of the device very sturdy.
Even with the sturdy build, the cooktops designs are compact and trendy. These drop-in units are designed to be placed on countertops, so they're well suited for home kitchens and also for commercial use. The control knobs are placed in safe areas far from the fire area it more comfortable to adjust the flames without fear of being burned and keeping the knobs safe from spillage.
On the safety side, these cooktops are designed to automatically shut off the gas supply when the flame is out to prevent the incidence of gas spillage and or air contamination. Such incidents can occur as a result of spillage from food dousing the fire or when you forget to close nearby doors or windows, and the breeze blows the flame out.
Pros
Compact, trendy, and portable design with sturdy construction.
The model is affordable
ETL & cETL (CAN) certified for the United States and Canada.
One year warranty on the model
Gas leak protection
Flame protection
Cons
The elbow connectors get loosen over time
Need supply line
There's no instructional manual
The warranty is void if the unit is installed by non-professionals.
NOTE: These cooktops are well built with cast irons grates and are designed to fit in with the aesthetics of the kitchen. If you're worried about the strength of the ceramic gas surface, then you can order for the stainless steel model. If you can deal with the difference of 1000 BTU in heating capacity.
Check prices and availability here
---
This gas cooktop is the perfect choice for people who desire versatility in their kitchen and cooking style. Not only does this burner have a great design, but it also has a lot of excellent features.
The top burner can give up to 8500 BTU of heat while the bottom burner is capable of giving out 5800 BTU of heat, efficient enough for cooking all types of food. It has a piezoelectric ignition system which makes it easy to light the burner. You do not need to make use of a lighter or match to light the stove, just press the switch and turn the knob.
If for any reason, the piezo ignition system refuses to work, then you can use the manual method of using a lighter or matchstick.
The body and the overall design is top-notch with a lot of neat additions. It has stainless steel construction for increased durability and easy cleaning. Stainless steel materials are easier to clean than other types of materials. It also has a heavy cast iron frame which makes it easy to slide pot and pans.
It also has an inbuilt thermal couple module that can detect the flame failure. The module automatically stops the supply of gas when the flames go out, or the burners remain on for an extended period. It also features a conversion kit if you prefer to use it with LP instead of natural gas.
The cooktop is certified by ETL for use in the United States and Canada. So if you're concerned about the safety and fitness of the cooktop, this model is safe and efficient.
Pros
It has an excellent heating capacity
It comes with Piezoelectric ignition
It comes with a conversation kit if you prefer to use LP instead of natural gas
It is certified for safe use by ETL
Cons
The knobs are made of plastic material, which is not very reliable
The burner flame is not easy to adjust.
---
Summit Inc. is known to manufacture some of the best household appliances in the world. Their cooktops are among the best, and this model is a good example.
It has a sturdy build with a clean design. The model is a little bit bigger than the standard size of most 2 burner gas cooktops. But regardless of whatever the size maybe, the most crucial factor is its ability to deliver.
The cooktop has a large size burner that has a heating capacity of 10000 BTU suitable for fast cooking and high heat cooking. The other smaller burner has a heating capacity of 3500 BTU, ideal for simmering and low heat cooking. These burners distribute evenly, so all the parts of the food get an equal amount of heat.
The construction is of stainless steel with a unique Italian curve design. There are no sharp edges as the edges have been smoothened into curves, which makes more attractive. The cast-iron grates make sliding the pans and pot smooth.
On the safety side, it's well equipped. The model comes with a flame failure protection which makes the burner switch off automatically if the flame has been off for 12 seconds. It also comes with a conversion kit in case you prefer to make use of liquid propane gas instead of natural gas.
The cooktop is certified by Underwriters Laboratories for use in the United States and Canada.
Pros
Excellent heating capacity.
Equipped with flame protection and a conversion kit.
Beautiful Italian design.
Stainless steel body for easy cleaning and better protection.
Cons
It is not large enough to two large pots or pans simultaneously.
The installation can be tricky.
It is quite expensive.
You may have questions concerning the installation, use, and proper method of care for the cooktops. Below are answers to some of the common questions people ask about two-burner cooktops.
What should be done if you smell gas from your stove?
If you happen to smell gas from your stove, the first thing to do, check if you if one of the knobs are left on, make sure they are all turned off. However, if none of the knobs is left on, then there is probably a gas leak somewhere. In such situations, evacuate the home and call service providers to come and check it out.
Aluminum or Brass burner, which should I go for?
Brass burners are way more efficient than aluminum burners in terms of heat distribution and heat retention, but aluminum burners are cheaper and more cost-effective. So weigh your options and decide which you should go for.
Is it okay to use the two burners together?
It is entirely safe to use the two burners simultaneously provided you keep a safe distance from the fire. Most burners are equipped with guard protections which allow you to stay close to the stove for long periods. Some also come with spill-proof trays to keep the utensils steady while cooking.
Conclusions
Top 5  two burner gas cooktops have been listed above to make it easy for you when deciding what brand or model of cooktops to go for. It can be a hassle deciding which to go for, but this article has addressed all of the things you need to know to help you in making your decision. Consider all the features and properties of the burners carefully and choose the one you think is the best for you. Best of luck.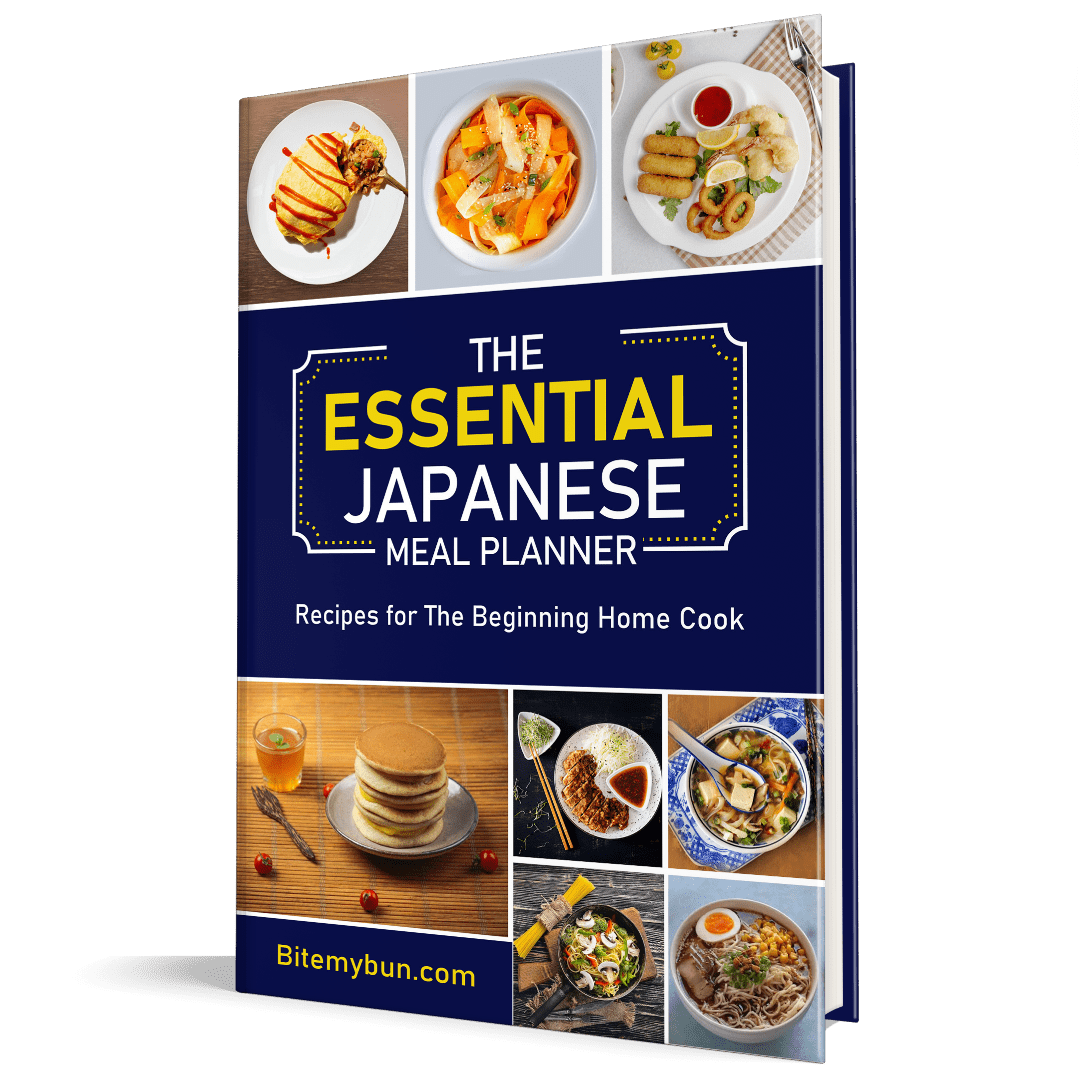 Check out our new cookbook
Bitemybun's family recipes with complete meal planner and recipe guide.
Try it out for free with Kindle Unlimited:
Read for free
Joost Nusselder, the founder of Bite My Bun is a content marketer, dad and loves trying out new food with Japanese food at the heart of his passion, and together with his team he's been creating in-depth blog articles since 2016 to help loyal readers with recipes and cooking tips.