Best asparagus pan: why you need one & buying tips
I love creating free content full of tips for my readers, you. I don't accept paid sponsorships, my opinion is my own, but if you find my recommendations helpful and you end up buying something you like through one of my links, I could earn a commission at no extra cost to you.
Learn more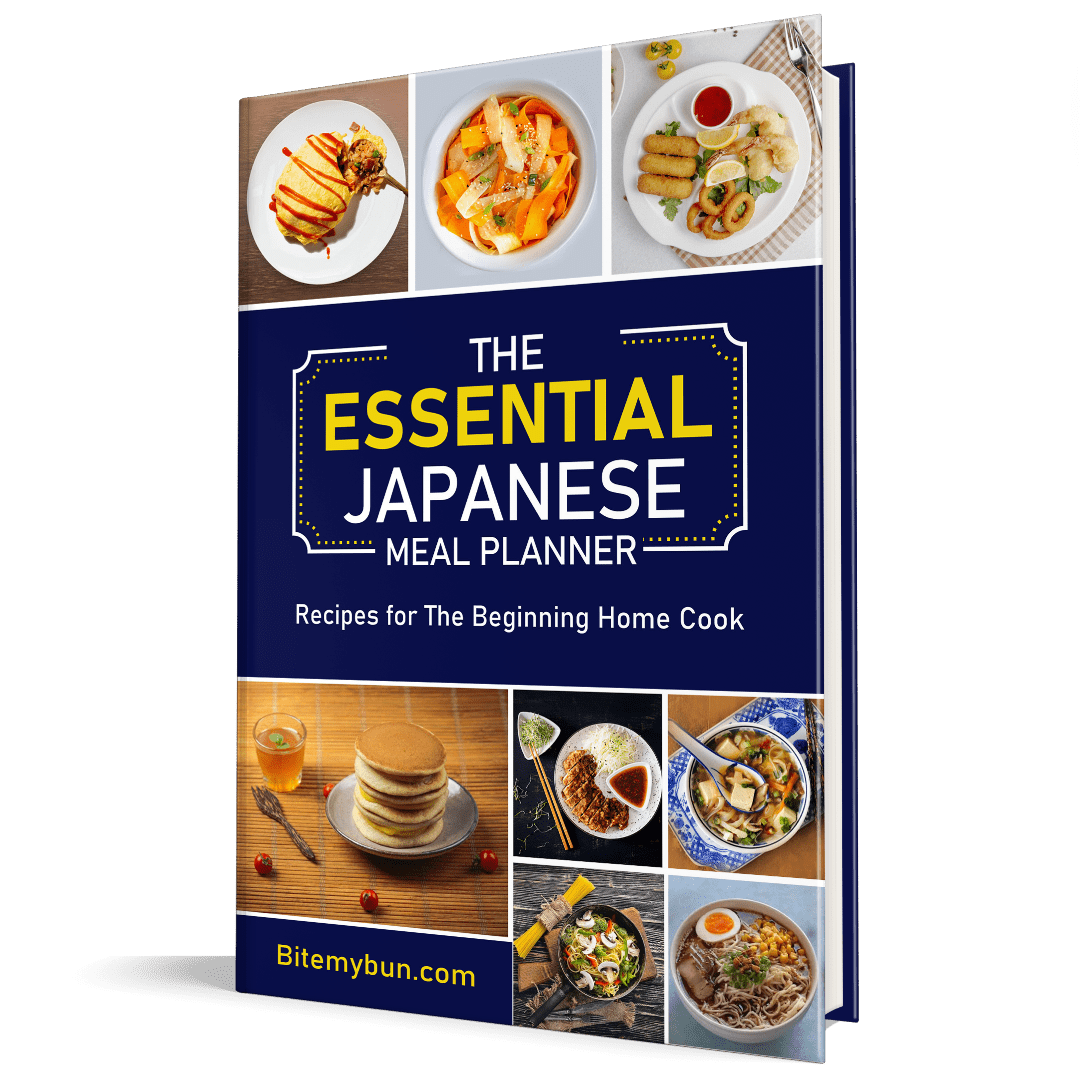 Check out our new cookbook
Bitemybun's family recipes with complete meal planner and recipe guide.
Try it out for free with Kindle Unlimited:
Read for free
With winter approaching, the asparagus season still seems far away. Still, the "queen of vegetables" is an incredibly good source of vitamins and minerals; and that while asparagus contains few calories.
The perfect vegetable, to boost your resistance a bit in the winter months. Did you know that they also stimulate your mental resilience?
Enough reasons to put this vegetable on the menu even outside the asparagus season.
A good and effective way to cook asparagus is to use the asparagus pan. An asparagus pan is a tall, narrow pan that is specifically intended for preparing asparagus. My choice is this Cook N Home asparagus pan, all made of stainless steel and using the length for different purposes, not just asparagus. That makes the pan a bit more convenient than for just one type of vegetable. Below I'll be providing a more comprehensive review of my picks and why you should choose this one. There are, of course, more asparagus pans you can choose from and I have looked at and researched many. Ultimately, here are the top 3 pans you should actually choose from:
10 Tips to Save a Bundle on Asian Ingredients!
Introducing our brand new FREE PDF guide: "Saving Secrets: Unveiling the Art of Saving Money on Asian Ingredients" It's your first newsletter email, so start saving today! 📚🧧
We'll only use your email address for our newsletter and respect your privacy
Best asparagus pans reviewed
Overall best asparagus pan: Cook N Home
Very versatile for cooking asparagus, cooking pasta and blanching other vegetables, including glass lid with vent hole. The advantage of the Cook N Home asparagus pan is its versatility. It is made of sturdy stainless steel and the pan is of such a height that the asparagus can be cooked standing in it, but that it is also suitable for cooking pasta. This also promotes perfect cooking of both the stem and the head of the asparagus. Very handy. Not only that, but the Imperial Kitchen is also suitable for different cooking surfaces including induction and ceramics, actually suitable for all heat sources. Together with the supplied glass lid with pressure vent hole to prevent overcooking, it is the perfect partner to cook your asparagus nicely. Can also be used for cooking or blanketing other vegetables or various pastes and of course including a mesh basket, also made of stainless steel. Check current prices and availability here
For the price, a very handy kitchen aid for preparing Asparagus. However, lacks a vent hole for added convenience.
If you are looking for a more budget-friendly variant than the Imperial Kitchen, then there is the Hendi asparagus pan. Also made of stainless steel, it is a very sturdy budget choice with a capacity of no less than 4 liters. With the handy basket supplied, you can lift the asparagus out of the water in one go so that you don't have to worry about tongs or other ways of picking up. This Hendi pan is also suitable for steaming other vegetables, although we do miss the vent hole here. In addition, the stainless steel lid is less luxurious and, due to the lack of the hole, less convenient. But all in all for the price of less than € 25, – our best budget choice. Check the latest prices here
Asparagus peeler is the next thing you will need
Now that we've had the pans, let's just talk about the asparagus peeler. I have 3 more top picks in different price points here:
Westmark Pro Asparagus Peeler
This is the most expensive asparagus peeler of the bunch and is almost the same as the price of a pan in some cases.
It is made of stainless steel and perfectly balanced, worthy of a professional kitchen and a must if you have to peel a lot of asparagus.
Check the most current prices here
J.A. Henckels Zwilling vegetable peeler
Completely made of stainless steel, including the handle.
This is a middle class in terms of price. One of the striking advantages in this price category is the continuously adjustable adjustability and it is dishwasher safe.
Check prices and availability here
The advantages of the asparagus pan at a glance
As mentioned above, the asparagus pan is a narrow high pan. The asparagus is placed upright in a matching basket, which can be placed in the pan.
Because the pan rises upwards, the asparagus fits in completely. You don't have to go through the trouble of finding a low, wide pan where the asparagus will fit horizontally, because they can now be placed vertically.
This also provides more space on the stove. It can be a challenge to cook or steam an asparagus to perfection.
The bottom of the stem is often much thicker than the delicate cup. When cooked in a wide pan, it is difficult to achieve the perfect cooking.
Before the stem is completely al dente, the asparagus head is often already a bit soggy. Boiling the asparagus head for an unnecessarily long time also does not benefit the taste.
The asparagus pan is designed in such a way that the perfect cooking can be achieved without too much effort.
The asparagus are placed vertically in the basket. This basket can then be placed in the asparagus pan, with the head of the asparagus facing up.
By only half filling the asparagus pan with water, the cups of the asparagus are steamed, rather than boiled.
This gives the stems enough time to cook in the water, while the firmness of the cups is not lost. This keeps the cups crispier than if you were to cook the whole asparagus in a wide pan while lying down.
It is precisely this part of the asparagus that often contains the most flavor. The basket with which the pan comes has a handle that you can fold when you are cooking (and steaming) the asparagus.
The basket is provided with many small holes, so that it can also function as a colander when draining the asparagus. When the asparagus is cooked, you can easily lift the handle with an oven glove or potholder.
The water will then automatically run from the basket back into the pan. You no longer have to remove the moisture at the sink and you no longer need a colander or sieve to drain the asparagus.
Although the name suggests that this pan is only intended for asparagus, the asparagus pan is a versatile kitchen aid.
It is not only very convenient to prepare asparagus in this high, narrow pan, but other (long) vegetables, pasta, and potatoes can also be cooked or steamed in it with ease.
Consider, for example, corn on the cob or long strings of spaghetti, both of which do not just fit in every pan due to their length.
Eggs – which are often eaten in combination with asparagus – can also be perfectly cooked in the asparagus pan.
After cooking, you can simply lift the basket out of the pan and place it directly under the cold tap to "scare" the eggs.
The basket, which acts as a sieve, also facilitates blanching vegetables in this way. It has already been mentioned in the introduction that asparagus is full of vitamins and minerals.
Eating "the white gold" has many health benefits. They are a strong source of antioxidants, they prevent bloating and it is said that asparagus contains substances that can prevent cancer.
Because vegetables in the asparagus pan can also be steamed, most of these nutrients are retained, in contrast to cooking vegetables, where a large percentage of the vitamins are lost.
You only need to provide the pan with a small layer of water before you place the basket with the vegetables of your choice in it.
When the water is boiling, you can put the lid on the pan, which will steam the vegetables.
Also, steaming vegetables retains more flavor than cooking vegetables. And if you are not yet convinced to put an asparagus pan on your wish list now.
Research has shown that the minerals and amino acids in asparagus can provide relief from your hangover. The perfect reason to consume a few perfectly steamed asparagus heads around the holidays.
Frequently asked questions about the asparagus pan
Do you have any questions? Feel free to ask them here in the comments. For now I will answer the most frequently asked questions:
What's the best way to prepare asparagus?
Put your asparagus stems in a bowl and drizzle some olive oil on them and add a little grated Parmesan cheese and season with some salt, pepper, and a bit of garlic.
Place the asparagus next to each other onto a baking sheet and make sure they don't overlap. Bake in the preheated oven until soft, 12 to 15 minutes, depending on thickness.
How do you steam asparagus in a pan? Instructions: Place water in the bottom half of an asparagus pan. Add salt and butter and bring to a boil.
Cut off the dry ends of the asparagus. If the strips are thick, lightly peel them with a vegetable peeler like one of these. Place them in the top half of the steamer set.
Can you eat asparagus raw? You can eat asparagus raw. One of my favorite raw asparagus recipes is with ribbons of asparagus and pomegranate pearls.
Raw asparagus is also great with feta cheese and radishes.
Can you eat the whole asparagus stump?
Yes, except for the bottom of the stems, which are too tough and tough. I'm not a vegetarian who likes to eat it raw, but just a little steaming keeps it crispy and tasty.
Try not to overcook it – it is not tasty when it is soft and limp.
Should Asparagus Be Peeled Before Cooking?
Chances are, your store-bought green asparagus is ready to cook without being peeled – no fuss, no grumbling, no hassle.
However, if you find that your particular group has a few stumps that are a little tough and stringy near the base, you can peel some spot to remove the worst areas.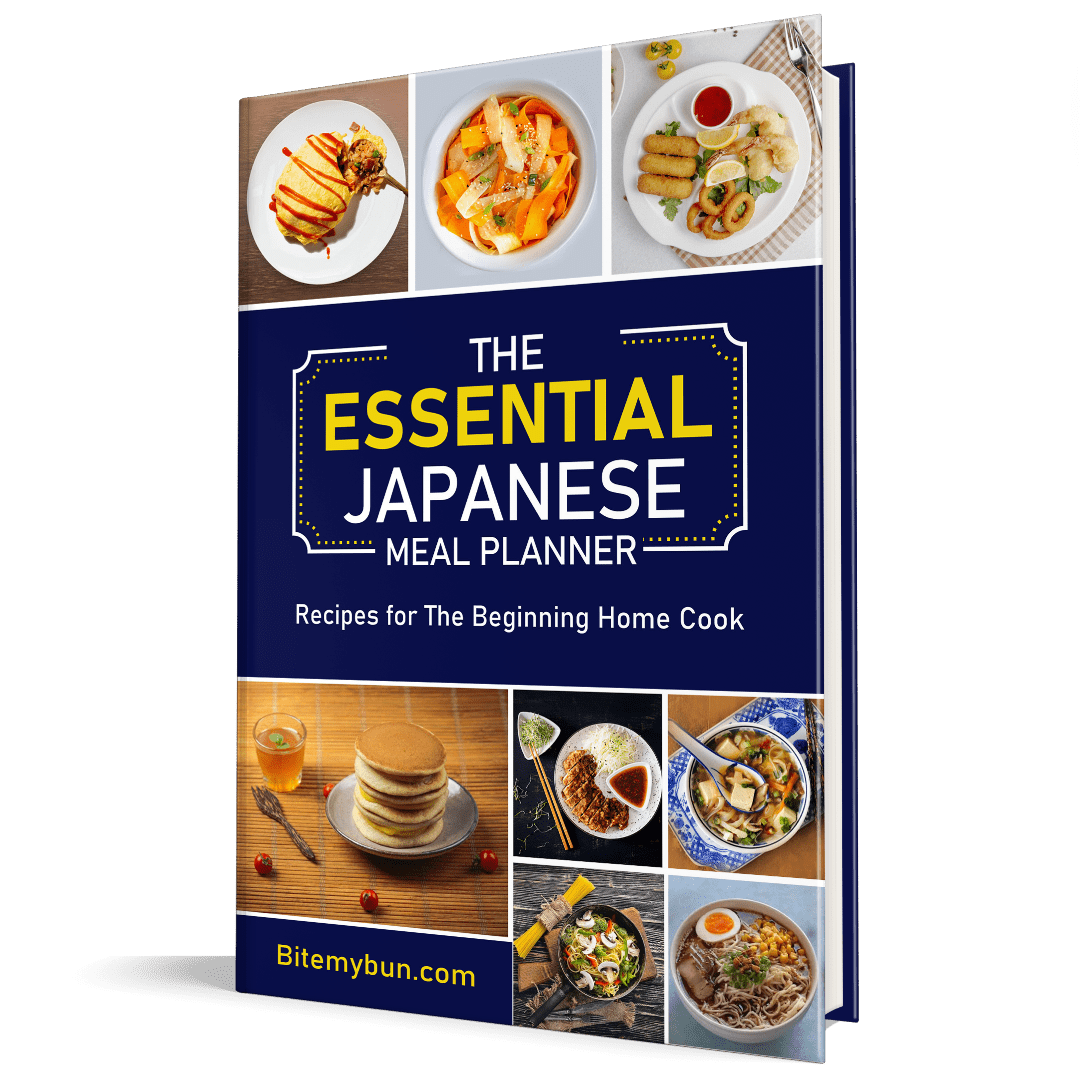 Check out our new cookbook
Bitemybun's family recipes with complete meal planner and recipe guide.
Try it out for free with Kindle Unlimited:
Read for free
Joost Nusselder, the founder of Bite My Bun is a content marketer, dad and loves trying out new food with Japanese food at the heart of his passion, and together with his team he's been creating in-depth blog articles since 2016 to help loyal readers with recipes and cooking tips.