7 best tatami mats for sleeping & flooring reviewed +top futon
I love creating free content full of tips for my readers, you. I don't accept paid sponsorships, my opinion is my own, but if you find my recommendations helpful and you end up buying something you like through one of my links, I could earn a commission at no extra cost to you.
Learn more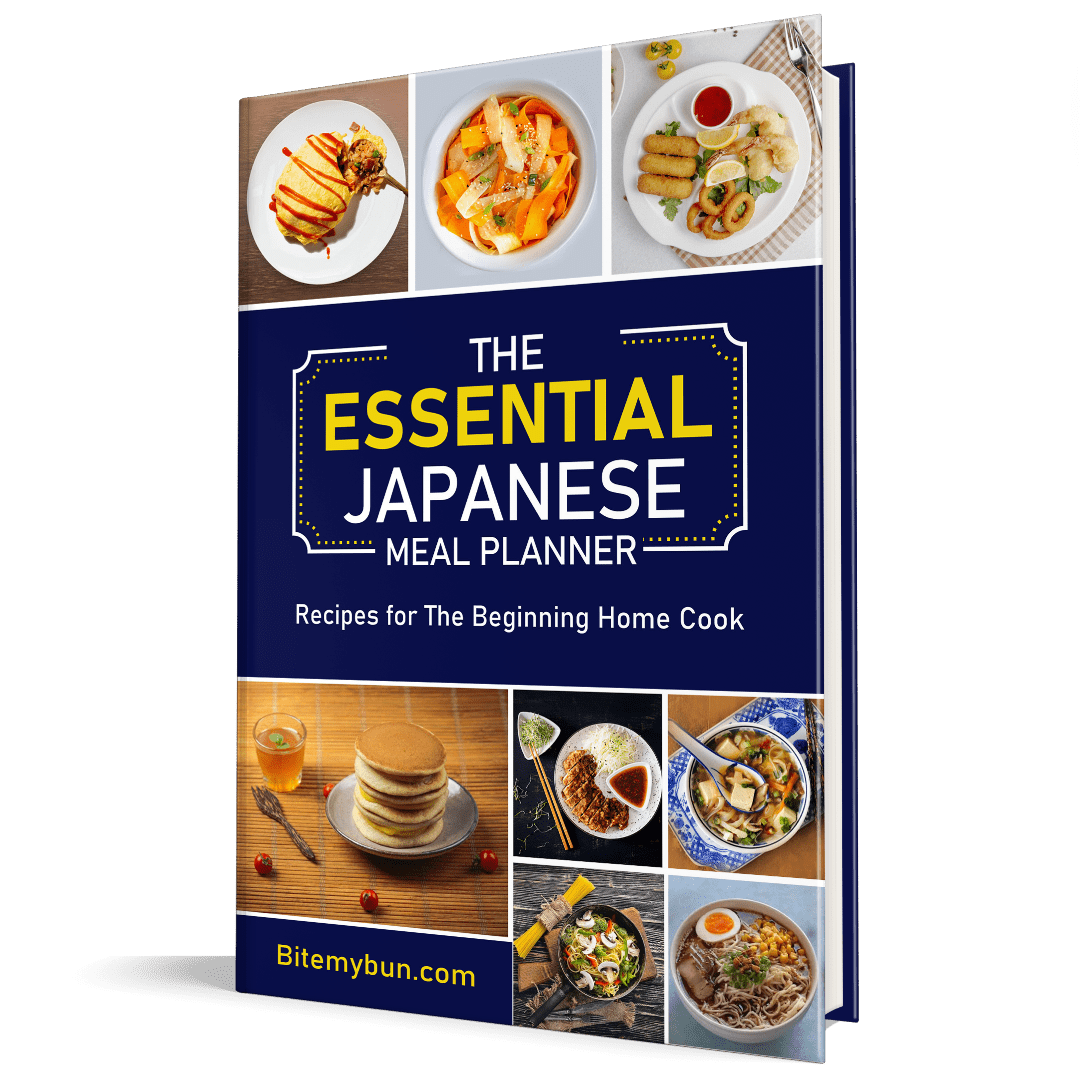 Check out our new cookbook
Bitemybun's family recipes with complete meal planner and recipe guide.
Try it out for free with Kindle Unlimited:
Read for free
The words 'tatami mat' reminds many people of judo and martial arts. But the tatami mat is a type of woven flooring in Japan, and it's part of many homes, too, not just sporting events.
A tatami mat is a traditional rush grass and rice straw Japanese floor mat used for sports, sleep, ceremonies, and entertaining. The best tatami mat for your home is the Oriental Furniture Euro King Tatami Mat because it is affordable, versatile, and comfortable for everyday use.
Sleeping on a tatami mat and futon is a great way to alleviate back pain and get a great night's sleep.
So, what are you waiting for? Why not buy a tatami mat that fits your lifestyle and budget?
In this post, I'm reviewing the best tatami mats for all kinds of uses. Check out this table to get a preview, then read on to see my full reviews.
10 Tips to Save a Bundle on Asian Ingredients!
Introducing our brand new FREE PDF guide: "Saving Secrets: Unveiling the Art of Saving Money on Asian Ingredients" It's your first newsletter email, so start saving today! 📚🧧
We'll only use your email address for our newsletter and respect your privacy
What is a tatami mat?
Part of Japanese culture for centuries, tatami mats are traditional flooring mats made of woven rush and rice straw.
While in Japan, you'll come across tatami mats at temples, sitting rooms, bedrooms, hotels, inns, sporting events, and restaurants.
Tatami mats are an important and unique part of Japanese architecture.
You're probably most familiar with tatami mats used for martial arts practice and judo. The mats are used while training in a dojo and during competitions.
However, the tatami mat used to be a key piece of décor in every Japanese home. The tatami mat was placed under a futon mattress where people slept.
But even though houses are becoming more and more modern, Japanese culture still places value on traditional furniture like a futon and tatami mat.
The reason the tatami mat is so popular is that it's a comfortable type of flooring, it is lightweight, foldable, and thus portable. You can trifold or roll up the mats and store them when not in use.
In the past, people would sleep on a tatami mat with a futon mattress on top, which helps keep the spine aligned and reduces back pain.
The center of a traditional tatami mat is made of rice straw, and then the rest is soft rush straw. Modern tatami mats are no longer made of straw but instead either compressed wood chips or polystyrene foam.
Also check out my post on the traditional Mukimono Chef's Knife | Best to buy & decorative carving video
Basic tatami structure
While there are many types of tatami mats, they have a basic 3-part structure.
First, there's the base, called doko. The traditional doko base is made of rice straw.
Then there's the cover, called omote. Usually, the omote is made of igusa or rush straw.
Finally, the edges or borders are called heri. The heri is made from cotton, hemp, or synthetic fiber.
Best tatami mats reviewed
Now let's have a look at my favorite tatami mats, for different purposes.
Best buy & most durable tatami mat: Oriental Furniture Euro King
If you're after a tatami mat on which you can do it all, this is the perfect option.
It's the best buy because it has a reasonable price, but it's also sturdy, and it will last you for many years. This is the type of tatami mat that's a nice addition to any home.
Not only is it ideal for sleeping, but it's made with high-quality, durable materials. Each tatami mat is made of Japanese rush grass and also has a double top layer for extra sturdiness.
The mat is constructed just like in the old days with a dried rice straw filling to give the mat extra strength. If you examine the sewing, you'll notice it's well made, and the borders are bound with strong twine.
To add to the durability of this mat, the bottom layer contains a moisture-resistant barrier to prevent deterioration.
Also, this barrier protects the futon that comes on top. Thus, besides sleeping, you can also use the mat for yoga, workouts, and entertaining without worrying about damage.
But what really makes this tatami mat stand out from others is the hard pine frame and the authentic Japanese appearance.
It looks and feels like a traditional and natural tatami mat, and it comes in many different sizes to suit all your needs.
The one disadvantage is the heaviness and rigidity, so it's not the easiest to fold and store.
Best budget & best for cutting tatami mat: Lehom Rattan Japanese Floor Mattress
Finding a cheap tatami mat that is suitable for sleeping, sports, kids' play, and lounging is pretty hard. That's because most inexpensive mats are full of synthetic materials that are uncomfortable for your skin.
But that's not the case with Lehom's large tatami mats.
This budget-friendly tatami mat is made from rattan material, and it's nicely compartmentalized into 9 equal squares so that you can easily cut it if you have to.
The surface material is rattan, but the interior is filled with an environmentally friendly fiber sponge which makes this mat extra comfortable and soft.
It is easy to store because it comes with a packing bag, and you can also cut the mat to make small ones.
The bottom of the mat is lined with a non-slip coating, so it's suitable for playtime, sports activities, and entertaining. You can be sure the mat won't move around.
If you're after a Japanese home décor style, you can also use this tatami mat as flooring because it's quite sturdy.
What sells this tatami mat, though, is that it is cheap and easy to clean. You can remove any dust with a dry cloth or towel along the seams and edges.
When you want to go for a deep clean, simply wipe the whole surface with a wet cloth and then hang the mat up to dry in a shady area.
Therefore, this is the best budget tatami mat for the whole family as it's suitable for all kinds of uses.
Check prices and availability here
Best traditional & best for flooring tatami mat: FULI Japanese Traditional Igusa Mat
When you're looking for a traditional Japanese tatami mat that also looks great as flooring for your home, there's nothing better than FULI. This brand makes traditional tatami mats from 100% rush grass.
Each mat is 0.5 inches thick, so it's ideal for flooring. But it's also firm and sturdy, so you can sleep on it and relieve back pain and get a good night's sleep.
This mat is a prime example of Japanese architecture and home décor because it matches well with any type of Japanese rugs and flooring style.
It has that sage green color of rush grass, it also has a rush grass scent, but it is minimal in design and matches most home aesthetics.
So, if you want to dedicate an entire room to tatami flooring, you can buy many mats and lay them down, side by side. Then, you can use the room for fitness, children's play area, relaxing, and sleeping.
If you want to make your mat even more comfortable, you can always add a traditional futon. This way, you have a comfy, soft bed that takes a minute to set and fold up.
I'll show you my favorite futon further down below, one that matches perfectly with this tatami mat.
Here's a video from Tara White explaining why sleeping on a Japanese futon might be a good idea:
Additionally, if you don't want to keep the bed out all day, you can fold everything and store it away. It's no wonder Japanese tatami mats are convenient and easy to use.
An added benefit of the FULI tatami mat is that unlike other mats made of different materials, this one improves air circulation and airflow. Therefore, the mat stays cleaner and maintains that freshly cut grass scent for longer without getting musty.
Check prices and availability here
Best tatami mat for sleeping and back pain & best for allergy sufferers: MustMat Japanese Traditional Futon Mattress
Are you allergic to rush grass but want the benefits of sleeping on a tatami mat? Then, you need a tatami mat that's not made of rush grass.
Also, you need a comfy yet firm mat to ease back pain. This mat is made of a rattan surface and a non-woven fabric on the bottom.
It's the ideal tatami mat size for one person, but you can buy two and make a king-sized bed in your room.
A major advantage of this mat is that it doesn't have any strong odor like rush grass mats. Rattan doesn't smell, so it's great for kids and adults, too, because it's not unpleasant to be around.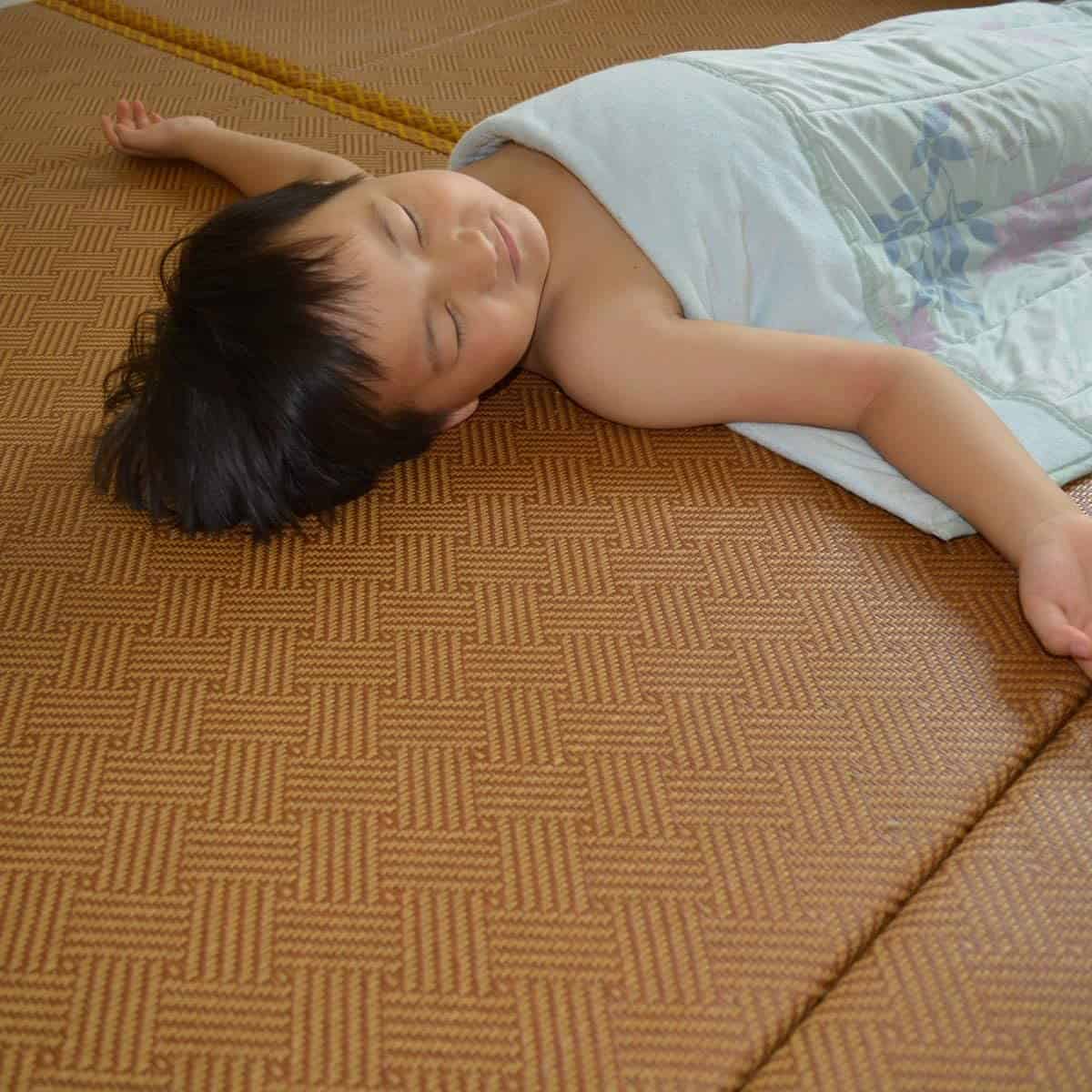 Without the odors of rush grass, this mat is better for allergy sufferers and people who are sensitive to scents.
One of the advantages of sleeping on a tatami mat is that it helps prevent and aids with back pain and back problems. Sleeping on a hard surface can help correct your posture and ease back pain.
Thus, this tatami mat is ideal for sleeping and also relaxing, and doing yoga or meditating.
For added comfort, you can add a futon on top, and you've got yourself one of the healthiest beds. Customers rave about the stiffness of the mat, which doesn't lose its shape over time.
It is by far one of the best "remedies" for back pain and poor sleeping posture.
Then, you can easily fold up the mat during the day and put it away until the next use. It's light and folds quickly, so you can also take it with you on the go.
The tatami mat has a dark brown rattan color that integrates well in older and more modern homes.
For more Japanese culture, read Geiko, Geisha or Maiko? The differences and the culture
Best natural & best XL tatami mat: IKEHIKO Japanese Traditional Igusa Mattress
If you want the comfort of knowing that your tatami is made of natural materials, then a traditional rush mat is the best choice.
The Ikehiko tatami mats are made from 100% natural rush grass that's harvested in Japan. It's not made with woven fabric, and the rush makes the mat very breathable and comfortable to the touch.
Oftentimes, synthetic materials can make your skin feel itchy, and they feel coarse when you sit on them. But with this particular mat, you can rest assured that it's comfy.
As well, all-rush tatami mats have a few great benefits.
First, this mat offers heat retention. Also, rush purifies the air in the room, which is better for you.
And finally, the mat has soundproofing properties, so you can jump on it without disturbing the neighbors.
Another benefit of this mat is that it is very lightweight and weighs approximately 5 lbs. Therefore, it's easily portable, and you can roll it up when you don't want to use it.
Even a child can handle these mats easily. See how this cute little girl explains the use of tatami mats in her bedroom:
You can order the mat in a twin size or extra-large, so you can use it for exercise, meditation, or relaxation and sleep on it with your futon.
Check prices and availability here
Best tatami mat for kids & playtime: Eanpet Soft Area Rug
If you want to teach your kids to play on the floor safely, then a soft memory foam tatami mat is your best option. You can also use the mat in the classroom, at kindergarten, or in your child's room.
It's a great tatami mat because it is much thicker than an authentic rush grass mat. Therefore, kids can jump around, practice sports, and even sleep on these velvet mats.
Oh, and if you have pets, they can enjoy this mat too!
Let me emphasize that the plush material is made with a velvet exterior which makes it extra comfy. It feels like you are sitting on a luxury carpet.
However, the material is still airy and breathable so that it won't become smelly over time.
The edges have non-slip particles, so the kids don't slip or slide around with the tatami mat. Also, to make this mat even better, it's easy to clean through handwashing.
So, you don't need to worry about kids making a mess. The kids can even use the mat to eat and socialize because the mat is water absorbent, so even if there is a spill, the mattress won't stay wet for long.
Therefore, if you're looking for the ultimate family-friendly tatami mat, this thick one is ideal.
The kids can play with the dog, they can dance, you can do yoga, and maybe even fall asleep while relaxing because it's THAT comfy.
Best tatami-style mat for judo & martial arts: Meister X-Thick Interlocking EVA Foam Mats
Did you know there are special Judo tatami mats?
They are called Judo Tatami (柔道畳), and they are made of a polymer sheet with a rougher surface. This material can withstand the constant movement of practitioners without getting damaged.
While you can't find Judo tatami on Amazon, the alternative I recommend is an excellent choice.
The International Judo Federation requires 1.5-inch-thick mats for competition. Therefore, if you want a compliant Judo mat, this Meister interlocking foam mat system is the best choice.
Sure, it's not a traditional rush grass mat, but it's the best modern set of interlocking mats for all kinds of martial arts. Whether you practice judo or Brazilian Jiujitsu, this mat is thick and safe for takedowns.
The mats are like puzzle pieces, and you can assemble them to make your mat as big or small as you want. Each mat has an anti-slip t-pattern surface so you can practice safely without the risks of slipping and injury.
Meister is known for its lightweight EVA foam material, which makes these mats portable and durable.
This material is also non-toxic, so it's safe for kids too. Thus, everyone can use these mats with bare feet because the mats are safe, non-slip, and comfy to step on.
As a bonus, the mats are also reversible, so you can turn them over when they start to show signs of wear and tear.
Best futon: FULI Japanese Traditional Shiki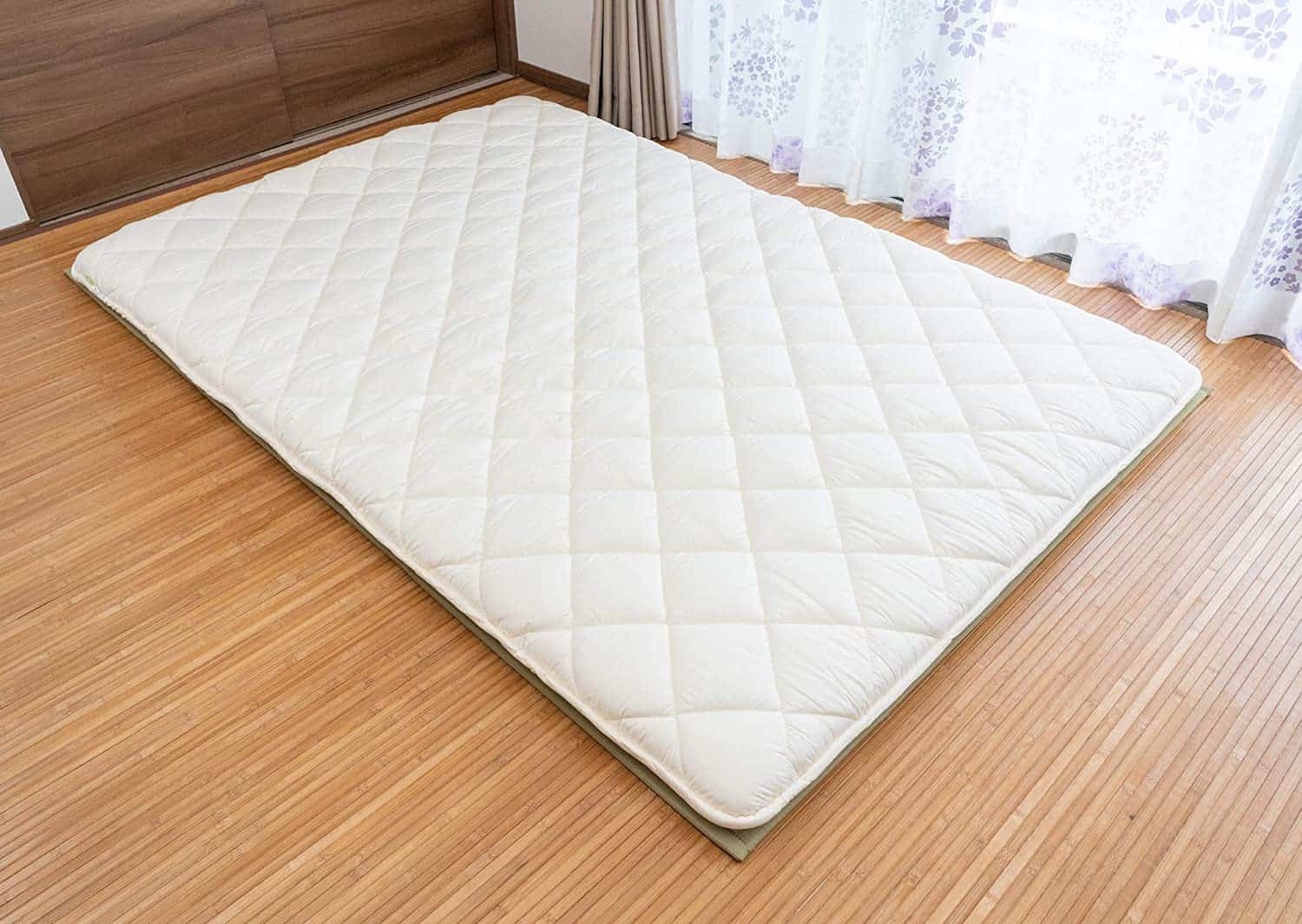 I recommend getting a futon to put on top of the tatami mat for the best night's sleep. This type of Japanese mattress is much thinner than Western-style mattresses.
FULI makes some of the best futons, and there is a great size selection on Amazon.
The futon is made of 100% cotton exterior and polyester stuffing. It has three layers; thus, it's soft as a cloud and feels like you're sleeping on a puffy blanket.
See how they are made and how to use them here:
What makes this Shiki Futon so great is that it is airy and breathable, so you won't sweat and feel overheated. It also provides plenty of support and comfort and helps ease back pain and spinal issues.
This futon is also ideal for people who suffer from allergies because it is dust-mite resistant. The surface is also anti-bacterial so that you can sleep soundly and safely.
You can also air out the futon as often as you like. But best of all, the mattress doesn't lose its shape and will provide pressure relief for years to come.
Once you're awake, you can fold up the futon and store it. Therefore, it's a space saver and portable, so you can take it with you while traveling.
Check prices and availability here
How to choose a tatami mat
Okay, now that you're thinking of buying a tatami mat, there are a few things to consider before purchasing one.
Choosing one is a tough choice if you're unfamiliar with tatami mats, but this guide can help.
Type & material
There are two main types of tatami mats.
First, the traditional Japanese ones, made of rush grass, rice straw, and natural materials. If you choose rush grass (igusa), keep in mind that Japanese harvested rush grass is the best quality.
Other types of rush grass can be of poor quality and may smell very bad. Japanese rush grass is the best at keeping its elasticity, color, and durability over time.
The second type encompasses alternative tatami mats made from other materials. These include the types of mats used for martial arts.
As well, bamboo tatami mats and polyester mats are in this category too. These mats are comfy too, but they're not considered 'traditional.'
Tatami mat sizes
You're probably wondering how big a tatami mat is? Well, there is more than one size.
Tatami mats are made to fit a room, so it's normal to have various sizes.
There are four common mat sizes. There are some others too, but they're not as popular.
Folding: the folding tatami mat is usually (35.5 x 79 x .25 inches). This means you can fold the tatami mat into two or three folds. It's the ideal mat for small spaces, and it's easy to store. Since it's portable too, it's a great mat size for yoga, Pilates, and meditation.
Standard size: the standard size mat (71 x 35.5 x 2.25 inches) is commonly used for sleeping. This size is ideal for layering with Japanese futons because it's the right size for a one-person bed.
Half-size: the half-size mat (35.5 x 35.5 x 2.25 inches) is a great size for yoga, sports, and flooring. The mats can be assembled to create a large tatami floor. It's also an ideal size for a larger bed and gives you lots of stretching room.
King size: the king-sized tatami mat is the largest (38 x 80 x 2.25 inches). It is best used as flooring for large rooms, in temples, or for sports and martial arts.
When choosing your new tatami mat, consider the size and what you want to use it for.
Thickness
The thinnest tatami mat is 0.5 inches, and the thickest traditional mat is approximately 2.5 inches.
Many non-traditional mats are thicker, like the Eanpet soft mat for kids and playrooms.
Design
There is a variety of designs and colors available. You can get traditional sage green rush grass tatami mats or colorful red polyester mats.
Therefore, it depends on what kind of aesthetic you're after and what looks good in your home.
Additional information about tatami mats
Origin of tatami mats
Tatami mats have a long and rich history as part of Japan's architectural style. The tatami mat originates sometime in the Nara period (710-794).
The word tatami appears in Japan's oldest book, titled, Kojiki (Record of Ancient Matters), which was written in 712. At first, the tatami mat was reserved for nobles as a seating area.
In the Heian period (794-1185), the tatami mat was still used by nobles as a seating area, and the mats were placed on the floor.
Nobles and samurai slept on tatami mats, also called goza. The commoners slept on similar mats, but they were made of straw, not rush grass.
During the Muromachi period (16th century), the tatami mats were used as flooring. Whole rooms were covered with tatami mats, and these rooms were known as zashiki.
These rooms were exclusively used as seating areas. During the same period, tatami mats came to define a new Japanese architectural style called shoin-zukuri.
This new style was inspired by the studies of Zen monks and military personnel. A typical shoin-zukuri had tatami floors, shoji partitions made of rice paper, coffered ceilings, and square pillars.
During the 17th century, the tatami mats became a common sight in tea rooms and quickly gained popularity. Commoners began to use tatami as flooring in their homes.
Each home has at least one tatami room, called washitsu. Since the tatami is part of Japan's cultural identity, many modern homes still have a washitsu room that respects this unique tradition.
What are the benefits of using a tatami mat?
At first glance, sleeping on the floor might not seem like the most comfortable way to rest. However, Japanese people can attest to the fact that sleeping on a tatami mat alleviates many aches and pains.
So, the primary benefits of using a tatami mat are medical.
But let's take a closer look and see why these mats are so popular.
Health benefits of tatami mats
Sleeping on a tatami mat alleviates back pain
Keeps the spine straight
Your joints stay aligned while you sleep
Over time, sleeping on a tatami mat improves posture
Tatami mats aren't breeding grounds for dust mites and bed bugs
Other benefits
Tatami mats are easy to fold, lightweight, and easy to store.
The mattress is a space saver as you lay it down at night, and then you can put it away during the day.
Tatami mats and futons are much cheaper than Western-style mattresses.
The mats are good insulators, and they keep you warm during the winter.
During the summer, the mats are airy and keep you cool.
Rice straw mats will absorb humidity.
Most tatami mats are eco-friendly and made from rush grass or rice straw, which is biodegradable.
Tatami mats are known for their soundproofing properties, so the tatami mat absorbs sound if used as flooring.
Why are there so many different kinds of tatami mats?
There are many kinds of tatami because they are used for different purposes.
Traditional rush and rice straw tatami are used for sleeping and decorative purposes these days. Meanwhile, synthetic mats are used for martial arts, judo, sports, yoga, etc.
Also, there are many different sizes for different rooms and spaces.
But you should keep the following in mind: there are two types of tatamis. The first is long, and the second is in the shape of a square and smaller.
Both kinds of tatami are assembled like a puzzle to fit the contours of a room.
How do you use tatami mats for flooring?
These days, tatami mats are used as flooring on top of hardwood. Thus, this type of flooring is not permanent and can be removed and stored according to needs.
It's quite easy to convert any room into flooring, and the flooring is assembled like a puzzle to fit the room's contours.
Check out this method of laying down tatami mats in a Japanese room:
Tatami mat cleaning
One of the most frequently asked questions is how to clean a tatami mat. It's not complicated, and it's relatively easy to keep tatami mats clean and mold-free.
The main thing to do is to clean the rush grass mat with a dry cloth that removes dust. Use a soft dry cloth and rub. Don't rub perpendicularly to the straw because that can damage the mat.
Alternatively, you can use the vacuum cleaner on the mat; just be gentle.
Don't use a wet cloth because the tatami mat absorbs the moisture, and mold will grow. If you have a polyester mat, then you can use a wet cloth.
Always air out the tatami mat in a dry and shady spot. The airflow will clean and remove the grassy odor from a rush grass tatami mat.
Avoid exposure to sunlight because this makes the grass age and turn yellow.
In case of mold, use a small toothbrush and some ethanol and scrub the moldy patches gently.
How to walk and sit on the tatami mat
There is a very important custom to keep in mind: never walk onto the tatami mat with your shoes on.
It is a Japanese custom to remove your shoes because shoes will ruin and damage the delicate rush grass surface.
The most common way to sit on the tatami is called Seiza (正座). This method of sitting is very formal and used during ceremonies.
Basically, it is like kneeling. First, you must bend your legs and then sit on them. Your feet remain crossed under your bottom. Your back should be straight, and you need to maintain an upright position.
Here are some informed tips to safely practice this traditional sitting posture:
During tea ceremonies, you sit on the tatami mat around a low table.
If the ceremony is formal, you use the seiza sitting position. If it's an informal and casual gathering, men can sit cross-legged. Women sit with both their legs to one side.
There is also a seating order reserved for important events. The most important guest or the guest of honor sits in a special seat called kamiza.
This seat is far away from the entrance to the room, and if there is an alcove, the guest must have his or her back towards the alcove.
Back in the day, hosts, or people considered 'less important,' had the 'worst' seat near the entrance, called shimoza.
Don't worry, these days nobody thinks you are less important if you have to sit near the entrance, that custom is very old and outdated.
Does a tatami mat smell?
People claim that traditional straw tatami mats have a funky smell.
Since the mats are made of straw, they can smell of dried or fresh grass. A new mat can actually have a very strong grassy scent.
To fix this problem, you can hang the mat outside in a shady spot for a day, so the airflow removes some of the smell.
Takeaway
The tatami mat is the best way to experience the sleeping and ceremonial traditions of Japan.
Not only is a tatami mat good for your back and spine, but it's the kind of versatile flooring that you can use to decorate your home.
It's great for exercise, martial arts, kids play, sleeping, eating, and relaxing. Once you get this kind of mat, you'll appreciate the many ways you can use it in your home and on the go.
Read next: Etiquette and table manners when eating Japanese food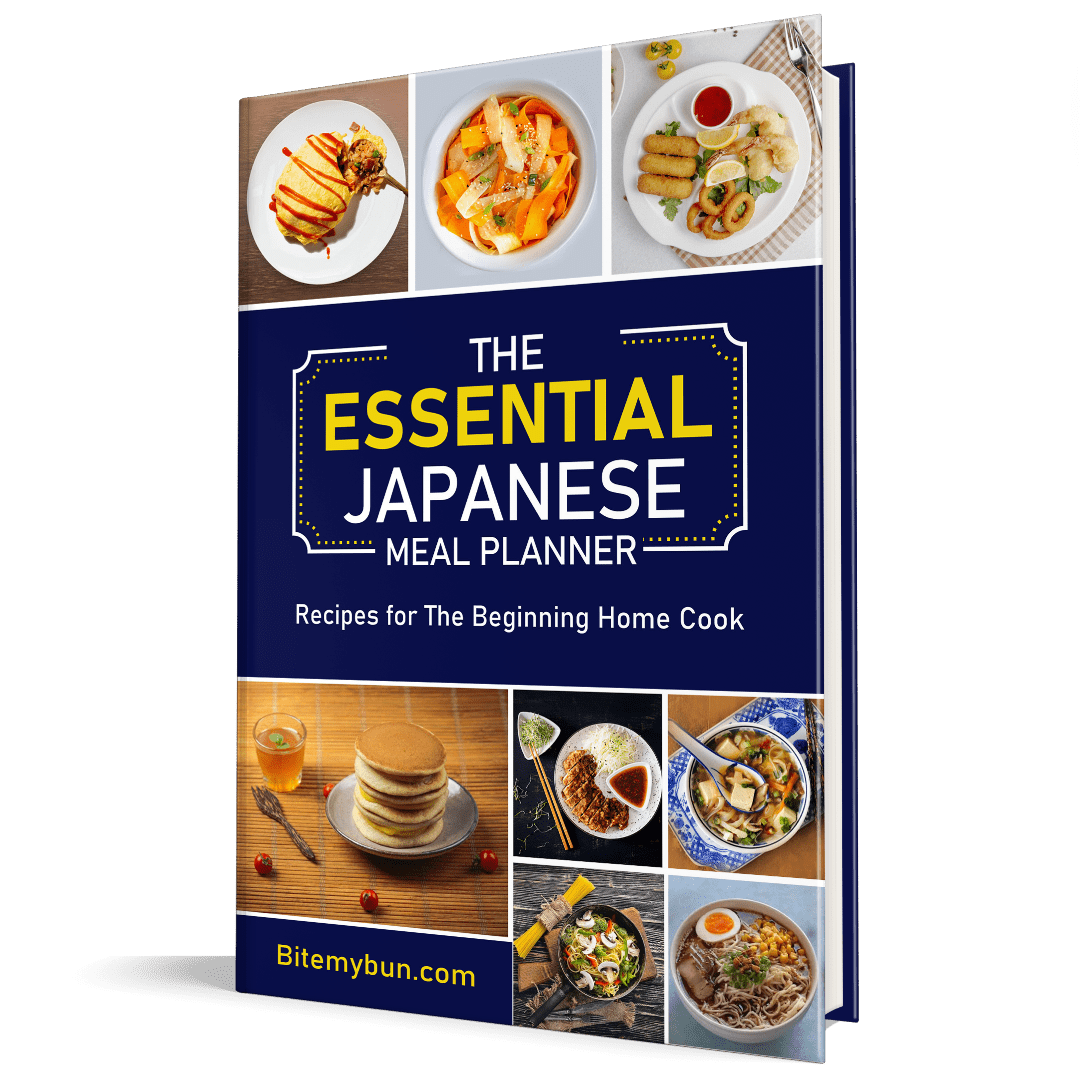 Check out our new cookbook
Bitemybun's family recipes with complete meal planner and recipe guide.
Try it out for free with Kindle Unlimited:
Read for free
Joost Nusselder, the founder of Bite My Bun is a content marketer, dad and loves trying out new food with Japanese food at the heart of his passion, and together with his team he's been creating in-depth blog articles since 2016 to help loyal readers with recipes and cooking tips.