Best Vanilla Extract for Your Kitchen
I love creating free content full of tips for my readers, you. I don't accept paid sponsorships, my opinion is my own, but if you find my recommendations helpful and you end up buying something you like through one of my links, I could earn a commission at no extra cost to you.
Learn more
Looking for the best vanilla extract to create sweet treats for your friends and family? We've listed the seven best vanilla extracts for you in today's article.
But, before diving in, what's the difference between these various types of vanilla extract?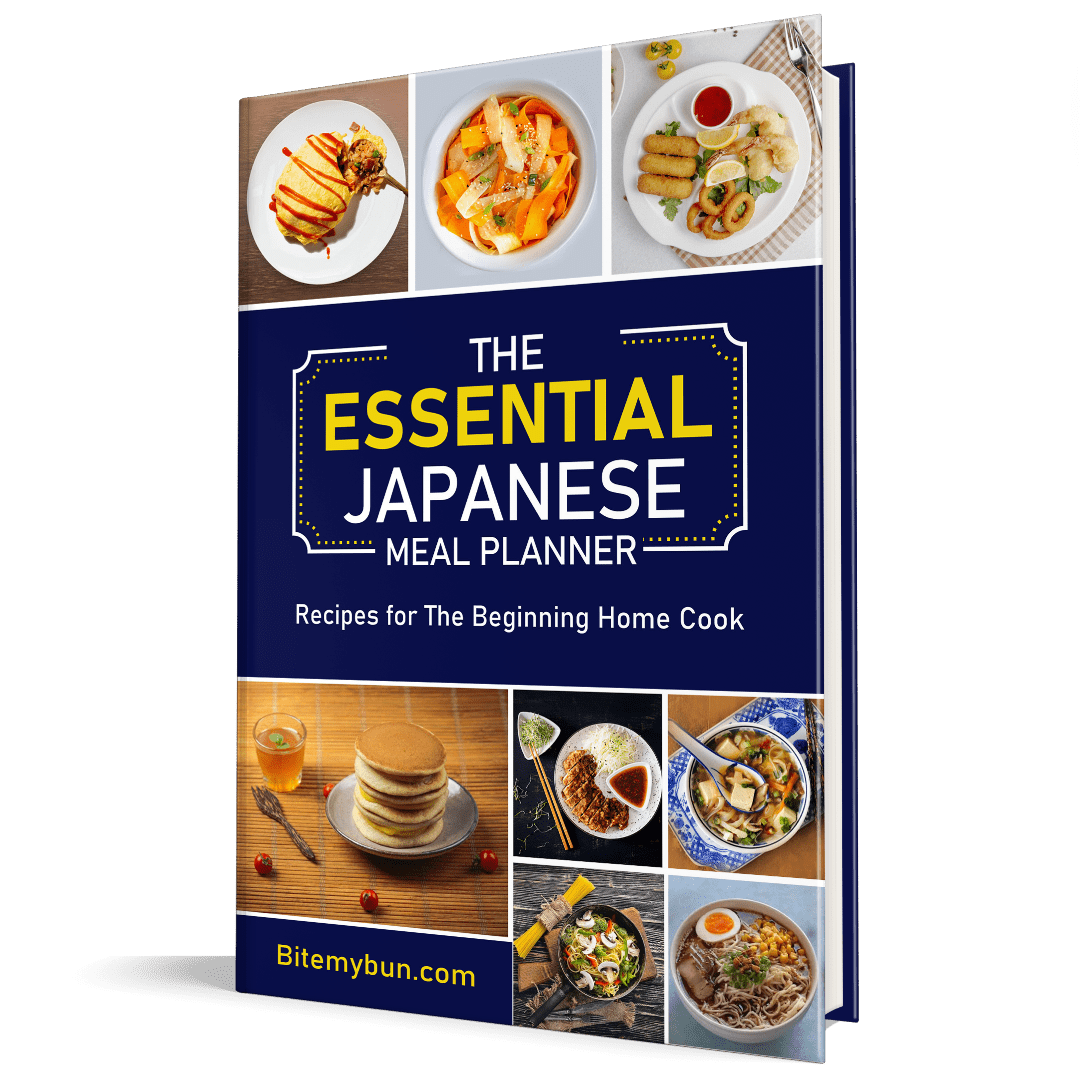 Check out our new cookbook
Bitemybun's family recipes with complete meal planner and recipe guide.
Try it out for free with Kindle Unlimited:
Read for free
Different Types of Vanilla Extract
Today, three different types of vanilla are available commercially – vanilla pompona, vanilla planifolia, and vanilla tahitiensis. Each kind of vanilla comes with its specific characteristics.
The planifolia vanilla is commonly produced and popular around the world. It is typically more plump and round in comparison with other types. Meanwhile, the Tahitian vanilla type comes with a floral flavor and aroma. Its beans tend to be flat and wide and have less vanilla content.
Additionally, there are differences between pure and imitation vanilla extract. For example, pure vanilla extract contains vanillin, which produces the signature vanilla smell and taste that we all love. Imitation vanilla contains an artificial version of this same vanillin compound, but much more concentrated.
As a result, the flavors achieved by imitation vanilla can be more pronounced compared to traditional pure vanilla extract.
Reviews of the Best Vanilla Extract
Here are top-rated pure and imitation vanilla extracts on the market today by consumer reports
Simply Organic: best vanilla extract
Our favorite vanilla comes from the renowned brand Simple Organic. This vanilla extract is made from Madagascar Bourbon vanilla beans. It features a buttery smooth taste with subtle floral notes and no added sugar, making it excellent for sauces and desserts. This kind of vanilla is also widely used in savory dishes, DIY home care, and smoothies.
Using this vanilla, you could rest assured that this is natural vanilla with no GMOs, sugar, or artificial color. It gains the certification of QAI and KSA for its quality. What makes it stand out among other options is a warm and drool-worthy aroma, along with deep amber color. It's safe to say this vanilla delivers natural and potent flavor POW!
That said, the bottle is frustratingly designed. All of the vanilla extract runs alongside the bottle and drips off the bottom. If not correctly cleaned, it can cause the lid to become sticky and difficult to open.
Pros:
Safe guarantee with no sugar, GMOs, and fake color
QAI and KSA certification for high quality
Warm and drool-worthy aroma
Cons:
Baker's Imitation Vanilla Extract: top 2
The runner-up spot comes to Baker's Imitation Vanilla. This option is made of high-end ingredients and offers a rich, robust vanilla taste that's fantastic for any dish.
This vanilla is a worthwhile investment for both novices and professional bakers. You could add this vanilla to your cookies, cakes, or other baked goods. Though this option comes with many outstanding features, its price tag is quite affordable. You do not need to worry about your budget for this option.
Unfortunately, this extract's aroma is a significant downside. Unlike its taste, the vanilla extract does not come with a strong scent of vanilla.
Pros:
100% premium ingredients
Strong and rich taste
Affordable choice
Cons:
Nielsen-Massey Pure Vanilla Extract
Nielsen-Massey Pure Vanilla Extract made its way to our list for several reasons. First, this vanilla extract utilizes a proprietary combination of selected vanilla beans and undergoes strict quality control measures.
Another highlight of this vanilla extract is that the brand carries out a proprietary cold extraction procedure to gently draw out and preserve over 300 flavor compounds of the vanilla. The extraction process leads to a classic and rich vanilla flavor, which you could enjoy in various types of food such as savory dishes and sweet treats.
More importantly, this vanilla extract has reliable quality free of GMOs, gluten, and allergens.
The only thing we want to note is that the Nielsen-Massey Pure Vanilla Extract is slightly more expensive than that of other products in the range.
Pros:
Strict and unwavering quality standards
Classic and rich vanilla flavor
Free of GMOs, gluten, and allergens
Cons:
Check prices and availability here
McCormick All Natural Pure Vanilla Extract
McCormick All Natural Pure Vanilla Extract is on our list, thanks to its premium quality. This brand manufactures their pure vanilla beans with high quality care and constistent flavor in every single unit.
One more thing, this excellent vanilla extract contains essential baking ingredients, which enhance the flavors of meat sauces, baked goods, vinaigrettes, and marinades. And you will like it when knowing there is no gluten, GMOs, and corn syrup in the product.
When it comes to safety, this option gains the certification of Kosher pareve by the Orthodox Union. In short, this extract comes with a strong and floral-like sweetness with various hints of dried fruit, bourbon, and rum.
That said, its price is slightly higher than that of other products in a similar range.
Pros:
High-quality vanilla beans
Essential baking ingredients
Kosher pareve certification
Cons:
Kirkland Signature Pure Vanilla Extract
Another great vanilla extract available is Kirkland Signature Pure, which is dissolved in a water/alcohol mixture to maintain its aroma and flavor. Taking a look at this extract, you will quickly see a signature color of brown.
We are impressed with this brown vanilla's rich flavor, endowing all baking efforts with a smooth and sweet taste and a pleasant sensation. It also doesn't contain any gluten or allergens.
And to preserve its flavor for a long time if you don't use it often, the alcohol base will help deliver its extended shelf life.
But we have to say this vanilla does come with inadequate quality control of taste, meaning it doesn't deliver consistent aroma and flavor.
Pros:
Long-lasting flavor and taste
Safety guarantee
Natural ingredients
Cons:
Check prices and availability here
2 X Danncy Dark Pure Mexican Vanilla Extract 
Danncy Dark Pure Vanilla Extract is a Mexican-vanilla extract packaged in a 33-oz bottle and made from the finest ingredients from Mexico.
It is a fantastic choice for baking goods to impress your family and friends. Its rich and deep flavor delivers superb results for drinks, foods, and cakes.
It's also a great addition to savory and sweet dishes like chocolate, meats, coffee, vegetables, and fruits. Finally, it's an affordable, budget-friendly vanilla option.
Like the previous products, this Danncy vanilla extract doesn't have a great aroma. Thus, if you prefer a product that could deliver robust tastes and smells, maybe skip this one.
Pros:
Finest ingredients
Rich and deep flavor
Perfect for savory and sweet dishes
Cons:
La Vencedora Mexican Vanilla Flavoring Extract
This Mexican vanilla from La Vencedora Vanilla is neatly packaged and carefully sealed to maintain its shelf life and flavor.
It delivers sensational vanilla flavors that complement pastries and sweets perfectly and is made from natural vanilla beans.
However, there is added sweetener to enhance the flavor.
Pros:
Natural sources of vanilla beans
Great aroma and flavor
Good packaging
Cons:
Check prices and availability here
What to look for when choosing the best vanilla extract?
You might not know this, but the best vanilla extract is made of high quality vanilla beans containing a high proportion of natural vanillin.
It is best if your vanilla extract did not contain any sugar. That said, a small amount of sugar is acceptable. It could soften the vanilla's sharp notes and offer a better aroma to the extract.
Due to high alcohol content, a unit of vanilla extract will age for around two years. So the best thing to do is buy the next vanilla extract unit before your current bottle runs out.
What type of vanilla beans are best for making extract?
Madagascar bourbon is the most popular vanilla bean today. Anothers include Mexican and Tahitian vanilla beans. Each type comes with subtle flavors, such as:
Madagascar Bourbon beans: Creamy, mellow, and sweet flavor with a long-lasting hint.
Mexican beans: Woody and sweet flavor, paired with spicy nuance of nutmeg and cloves.
Tahitian beans: floral-like aroma with caramel and licorice flavor hints.
FAQS
How much does vanilla extract cost?
It depends, but on average, about $20 for an 8oz bottle of pure vanilla extract.
Why is vanilla extract so expensive?
The main reason why vanilla is quite pricey is that it is difficult to cultivate. Vanilla originates from Mexico, yet today's ongoing deforestation has significantly lowered its habitat. In Madagascar, the flowers of vanilla beans are being pollinated by hands. And more importantly, it takes several months for the pods to cure after a harvest.
What is the best vanilla extract?
It is the fact that the best vanilla extracts boil down to cost. A great vanilla extract isn't cheap. And as it's so expensive, many customers are likely to put it off by sticker shock.
Final Thoughts
This is all about our article about the best vanilla extract today. Briefly, the vanilla mentioned above extracts could meet almost all of your demands on cooking quite well. But if we have to choose the names that greatly outweigh other competitors, we would go for Simply Organic , Baker's Imitation, and Nielsen-Massey Pure. It is because of their great taste and aroma, as well as completely natural and organic origin.
We hope that our article helped you learn all about the different brands of imitation and pure vanilla extract out there.
Happy baking!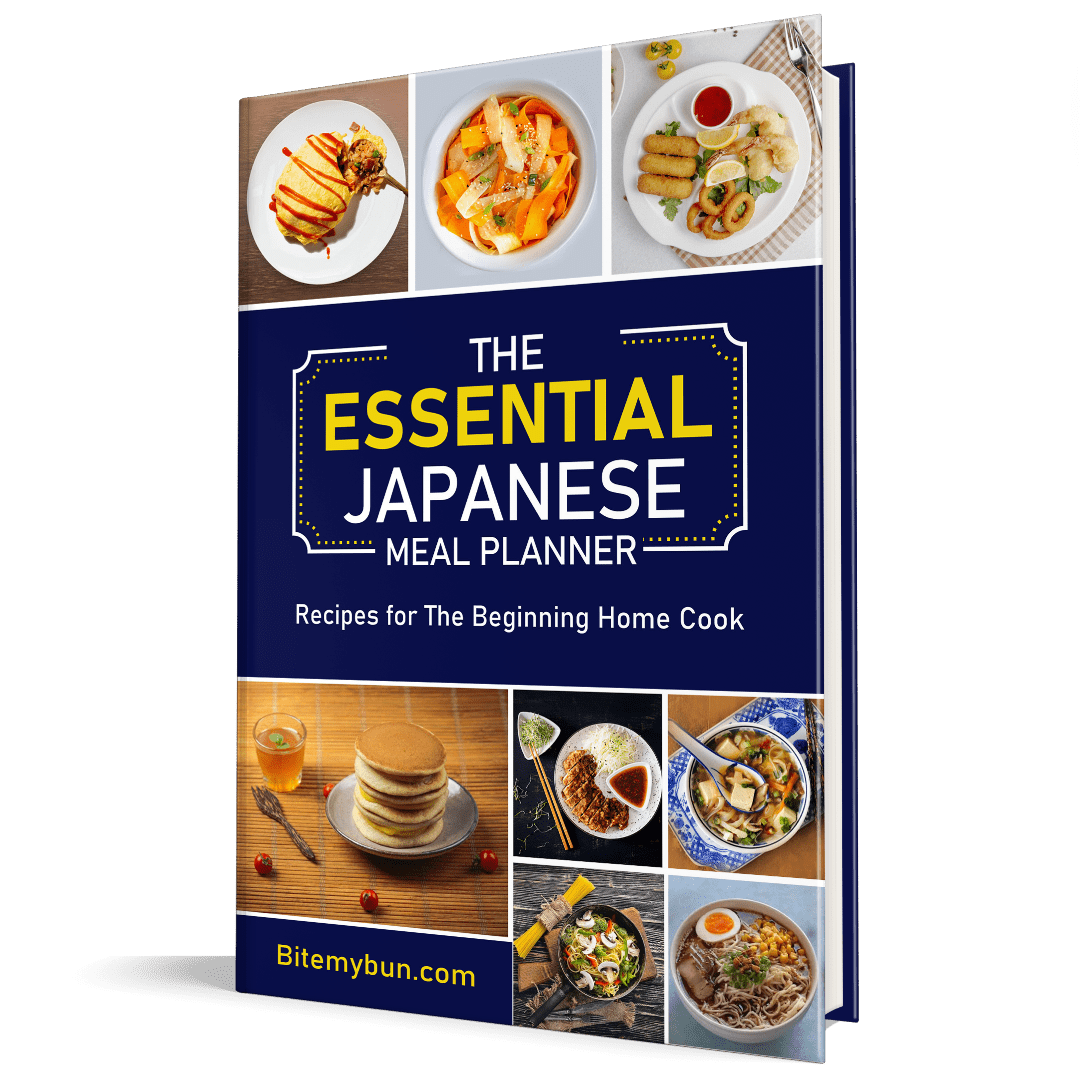 Check out our new cookbook
Bitemybun's family recipes with complete meal planner and recipe guide.
Try it out for free with Kindle Unlimited:
Read for free
Joost Nusselder, the founder of Bite My Bun is a content marketer, dad and loves trying out new food with Japanese food at the heart of his passion, and together with his team he's been creating in-depth blog articles since 2016 to help loyal readers with recipes and cooking tips.