Chicharon bulaklak: pork intestine ("mesentery") IS good for something
I love creating free content full of tips for my readers, you. I don't accept paid sponsorships, my opinion is my own, but if you find my recommendations helpful and you end up buying something you like through one of my links, I could earn a commission at no extra cost to you.
Learn more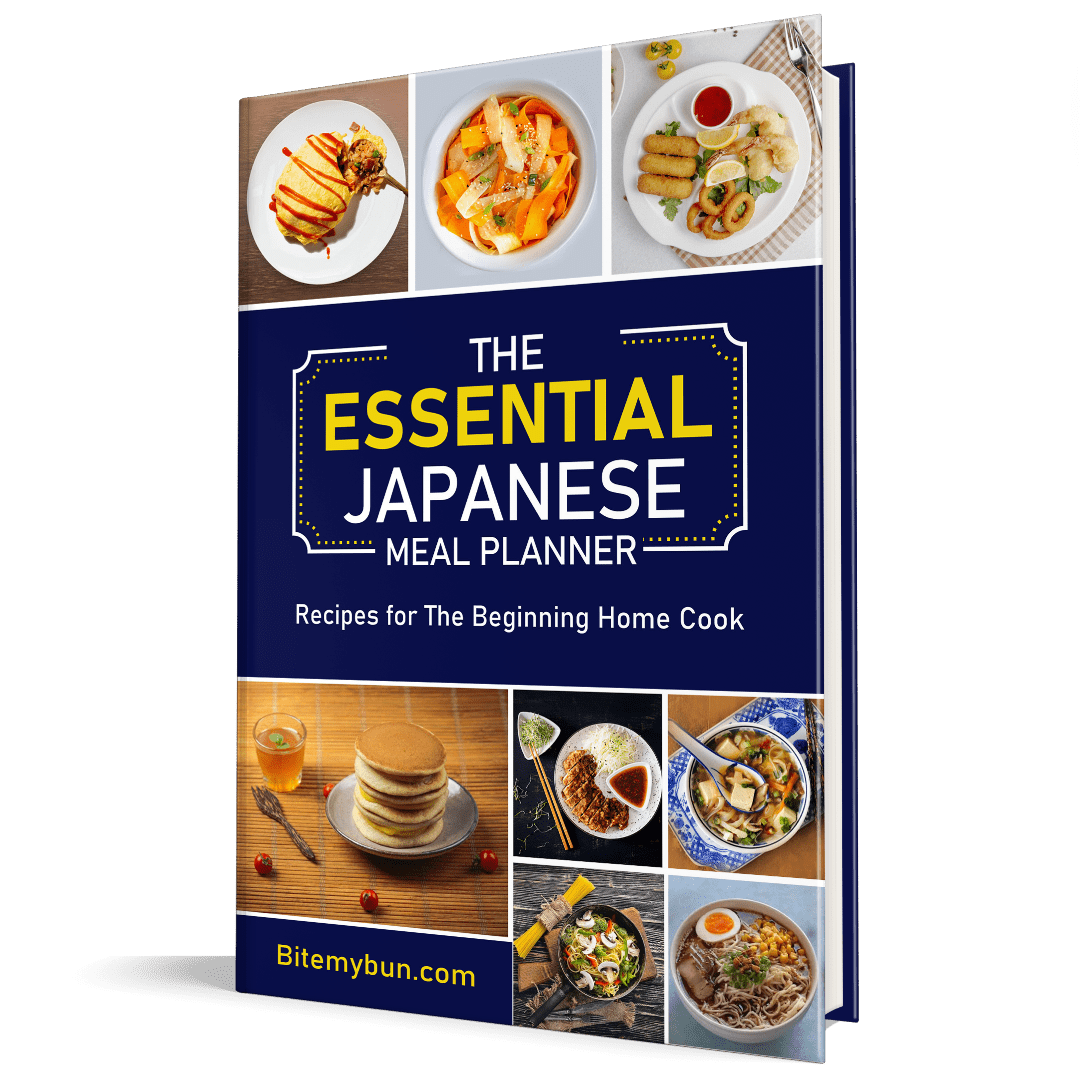 Check out our new cookbook
Bitemybun's family recipes with complete meal planner and recipe guide.
Try it out for free with Kindle Unlimited:
Read for free
Chicharon bulaklak is a very popular match with beer usually served during celebrations, so it's a great "pulutan", or tapas snack if you will.
But you can also just eat it as an afternoon snack or as one of many side dishes during lunch. It's most delicious when you serve it with spicy vinegar with lots of onions and chilies.
So here's how you make it!

10 Tips to Save a Bundle on Asian Ingredients!
Introducing our brand new FREE PDF guide: "Saving Secrets: Unveiling the Art of Saving Money on Asian Ingredients" It's your first newsletter email, so start saving today! 📚🧧
We'll only use your email address for our newsletter and respect your privacy
Chicharon bulaklak recipe preparation tips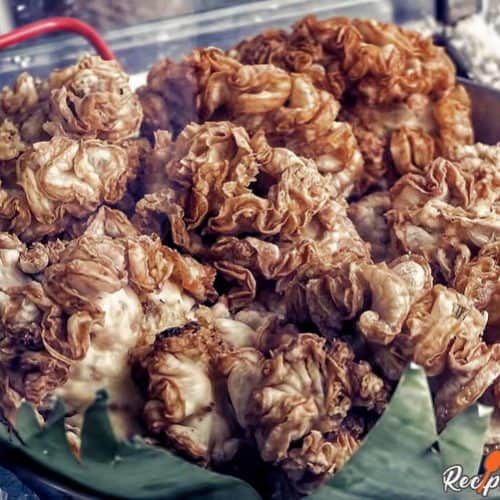 The crispiest chicharon bulaklak you'll ever taste!
Chicharon bulaklak is a very popular match with beer usually served during celebrations. However, it can also be served as an afternoon snack, and if you're feeling adventurous, you can also serve it as one of the many side dishes during lunch.
Ingredients  
2

lbs

ruffled fat

(pig mesentery)

4

bay leaves

1

tbsp

peppercorns

1

head

garlic

crushed

1

tsp

salt

4

cups

vegetable oil

6

cups

water
Spicy vinegar
2

cups

palm vinegar

(sukang paombong)

1

cup

coconut vinegar

(unrefined)

10

Thai chilis

½

red bell pepper

3

cloves

garlic

1

tbsp

peppercorns

2

thumbs

ginger

Salt

to taste
Instructions 
Pre-boil
The same as with lechon kawali (also a deep-fried meat dish), you have to boil the ruffled fat first so it's tender before you can fry it.

Put the pork mesentery in a large pan. Pour in water to about 2 inches above the pork.

Add the bay leaf, peppercorns, garlic, and 1 to 2 tbsp of salt.

The boiling time for the ruffled fat to make your chicharon bulaklak should be around 45 minutes or until tender.

Remove the mesentery from the pan and let it drain.

Discard the boiling liquid and other residue.

You can do this in advance, so keep it refrigerated for several hours to chill or until you're ready to start frying. You can even freeze it to keep it for several months. Whatever you do, you need to at least give it time to dry out a bit before frying.
Deep-fry the meat
Cut the ruffled fat into smaller pieces and make sure to season them with salt all over. You can still keep them pretty big though, as they should be a handheld snack to chew on from out of your hand. It's a beer snack!

Add oil to the deep fryer and preheat to 400°F (that's about 200°C) or to the highest setting. You can use a deep cooking pot as well.

Now deep fry the ruffled fat pieces in batches.

Deep fry for 3 to 5 minutes, or until the vigorous oil splashing has stopped. Turn over the pieces.

Continue to deep fry until you get a nice golden-brown color. When done, remove from the deep fryer and make sure to get most of the oil out with some paper towels. I like to put mine in a bowl lined with paper towels as soon as each batch is done and cover them all with some more paper towels once I've fried all of the meat.
Mix the spicy vinegar
Add the Thai chilis, red bell pepper, peppercorns, garlic, and ginger to a food processor. Start chopping them up until you get a very fine mixture.

Transfer all of your mixture into a large bowl and add the coconut vinegar and palm vinegar. Have a little taste and maybe add in a bit of salt. Not too much though, because the chicharon will be plenty salty!
Serve
Now you're ready to serve. Just put them on a plate next to a nice beer or 2 and serve the spicy vinegar on the side for your guests to dip their salty chicharon into.
Nutrition
Calories:
2533
kcal
Carbohydrates:
8
g
Protein:
40
g
Fat:
266
g
Saturated Fat:
196
g
Cholesterol:
163
mg
Sodium:
732
mg
Potassium:
817
mg
Fiber:
2
g
Sugar:
1
g
Vitamin A:
604
IU
Vitamin C:
42
mg
Calcium:
93
mg
Iron:
3
mg

Ingredients to use
Palm vinegar is also called sukang paombong because it's traditionally made in the town of Paombong, which is in the Bulacan province.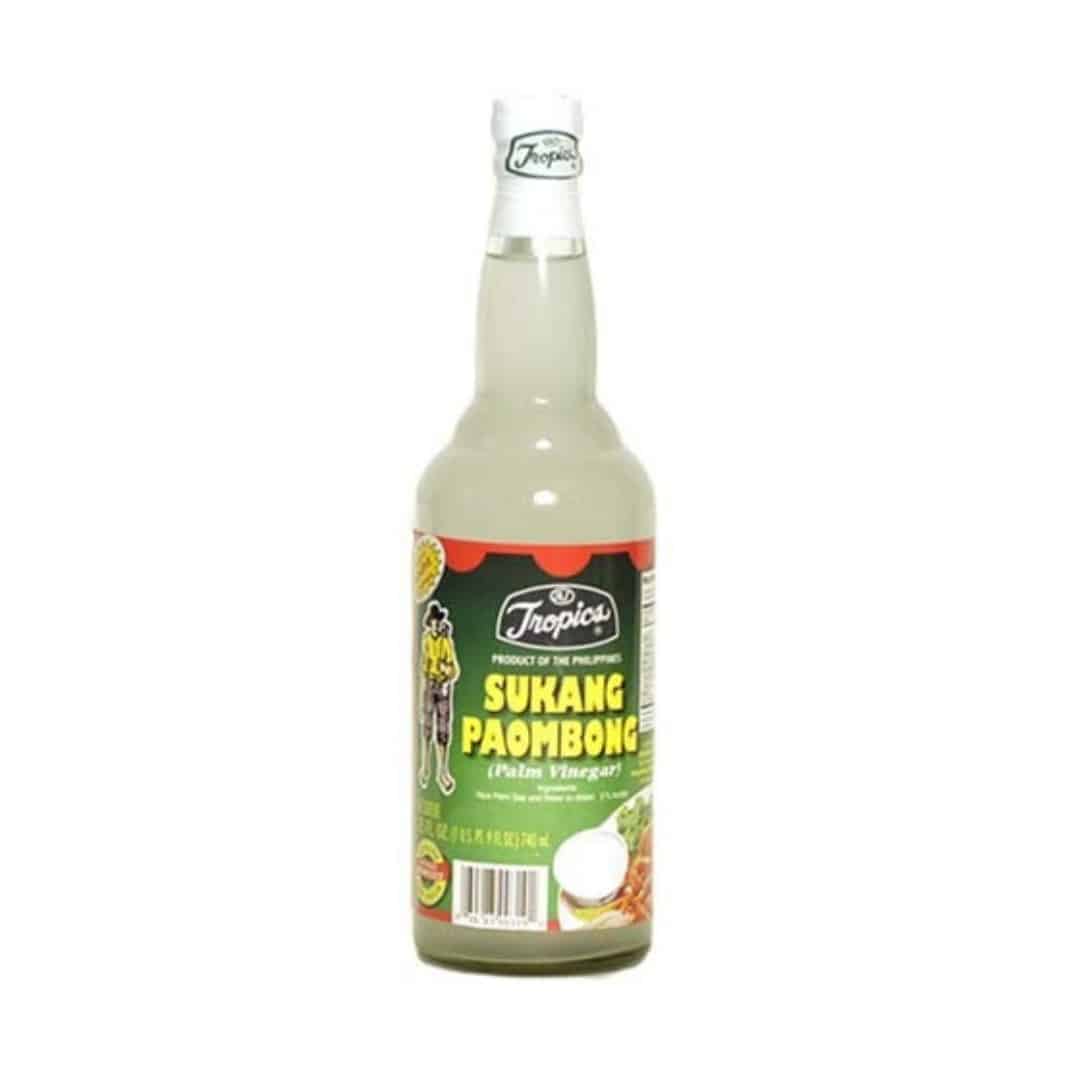 You can get the unrefined coconut vinegar from great organic sources like BetterBody Foods:
I think you'd originally use sukang tuba in making the vinegar dip instead of those 2, which is a sort of fermented floral sap of coconut trees. But that's really hard to find.
Mama Sita's has a good flavor though, so you might be able to get that:
Or you could use a ready-made spicy tuba vinegar like this Datu Puti Pinoy sauce:
What part of the pig is chicharon bulaklak?
Chicharon bulaklak is the deep-fried peritoneum tissue of the pig (pig mesentery) that connects the intestines to its interior abdominal wall, otherwise known as ruffle fat. It isn't really all that fatty though, so the name is somewhat misleading.
So when you buy pig mesentery, the pig intestine will always be included.
Since we just need the mesentery, you can keep the pig intestines and cook it as some other dish, like chicharon bituka or kilawing bituka ng baboy.
There are some places that sell frozen ruffle fat so you might be able to find it. But your best bet is a market either in the Philippines or  one that caters to a large Filipino community.
Or you could always try and ask your butcher if they could clean some pig intestines for you and make sure to keep the ruffled fat separate so you can use that in your dish.
Chicharon bulaklak in the air fryer
Ok, this is probably sacrilege because it's best to deep fry your chicharon bulaklak to get the best and crispiest taste. But if you want an easier way, you can cook it in the air fryer!
Just set the temperature to 350ºF (or 175ºC) and put all the pre-boiled ruffled fat pieces in the bowl. Now cook for around 25 minutes, or until they're golden-brown in color.
I would recommend to still boil the mesentery in water with the whole peppercorns (pamintang buo) first so it's ready to fry.
How to clean your own pig mesentery for chicharon bulaklak
Cut the pork intestine and mesentery into manageable sizes.

Using a thin sharp knife, make a slit along the outer radius of the small intestine.

Wash each pork intestine and mesentery thoroughly with running water, scrubbing off all solid matter inside the intestines.

Do this several times until all the solid particles are removed.
When you're preparing your own meat for this chicharon bulaklak recipe, it's important to clean the tissues thoroughly, if only to reduce the sliminess. In doing so, you can rinse the raw mesentery with salt and vinegar or you can toss it in a pot of boiling water with ginger, onion, and salt and pepper.
This should eliminate the sliminess and the gamey odor of the chitterlings. You can also deep-fry or shallow-fry the chitterlings.
How to serve chicharon bulaklak
You should really serve chicharon bulaklak while it's still hot and crispy, right from the fryer. So if you're planning a beer night, make sure to boil your meat beforehand, but start the frying just before your guests arrive.
The chicharon bulaklak will lose its crispiness once it gets cold, and refrying it doesn't really taste the same.
Luckily, you can always use your leftovers in another recipe!
Chicharon bulaklak pares, or what to pair it with
Chicharon bulaklak is considered a standalone dish. But if you want to include it in another recipe (say, batangas goto), you can always do that. You should always pair it with a delicious and spicy vinegar to dip into though!
Chicharon bulaklak marinade
Although chicharon bulaklak is a very tasty dish, there really isn't any marinade used to make it. The meat is basically just rubbed in salt, making it a great snack to go with beer.
It's best paired with spicy vinega,r so that's probably where people get the marinade idea from.
How do you make chicharon crispy again?
Chicharon is hygroscopic, which means it'll slowly absorb moisture from the air. This is why it's the crispiest right after frying.
I'd serve them while they're still hot, but you can make them crispier again by microwaving or toasting them in the oven to remove the moisture.
When does chicharon bulaklak expire?
Chicharon bulaklak is deep-fried pork so it can last quite some time. You can keep it in the fridge for up to 2 weeks and even keep it in the freezer for longer!
How do you fry frozen chicharon bulaklak?
When you freeze your boiled chicharon for later use, or even when you buy pre-packaged chicharon from an Asian market, it couldn't be easier to fry it. Just heat up your fryer or oil in a deep pan and dip the still-frozen chunks of meat in the hot oil.
They'll only need a few minutes to fry on each side!
Is it safe for pregnant women to eat chicharon bulaklak?
Chicharon bulaklak isn't great for pregnant women to eat. The first reason is that eating fried food during pregnancy can raise the risk of developing gestational diabetes.
The second is that chicharon bulaklak comes from near the intestines, just like chitterlings. It can cause foodborne illness from the Yersinia enterocolitica bacteria.
Is chicharon bulaklak healthy?
Many people think chicharon bulaklak is almost all fat, but it's just pig tissue.
It's still deep-fried and full of cholesterol and trans- and saturated fats. Plus, it has a salt rub and although it's as crispy as chips, it's even saltier.
So eat it in moderation!
Is chicharon bulaklak keto-friendly?
Chicharon bulaklak and other chicharon pork rinds are very much allowed on a keto diet. It's high in protein and fat and carb-free, which makes it perfect to eat on a low-carb diet like the keto diet.
It's also very salty, so do eat it in moderation.
Where does chicharon bulaklak come from? A little history
Chicharon originally comes from Spain, where chicharrón is fried crackling pork rinds or intestines and is called "chicharon bituka" in the Philippines.
Although there are many variations throughout the world, chicharon bulaklak is of Filipino origin and translates to "flower cracklings" in English, referring to the flower-like shape of the ruffled fat or mesentery used in the dish.
So chicharon bituka vs bulaklak comes down to the type of meat used, where bituka uses pork intestines and bulaklak uses ruffled fat, otherwise known as mesentery.
Whip up some chicharon bulaklak
Chicharon bulaklak can be a great treat, especially if you've got a glass of cold beer in front of you. The fact that you can freeze it midway through the recipe means it'll be easy to whip up too!
So the next time you need to entertain guests, give this dish a try!
Also read: This is a great paksiw na mahi-mahi recipe to try at home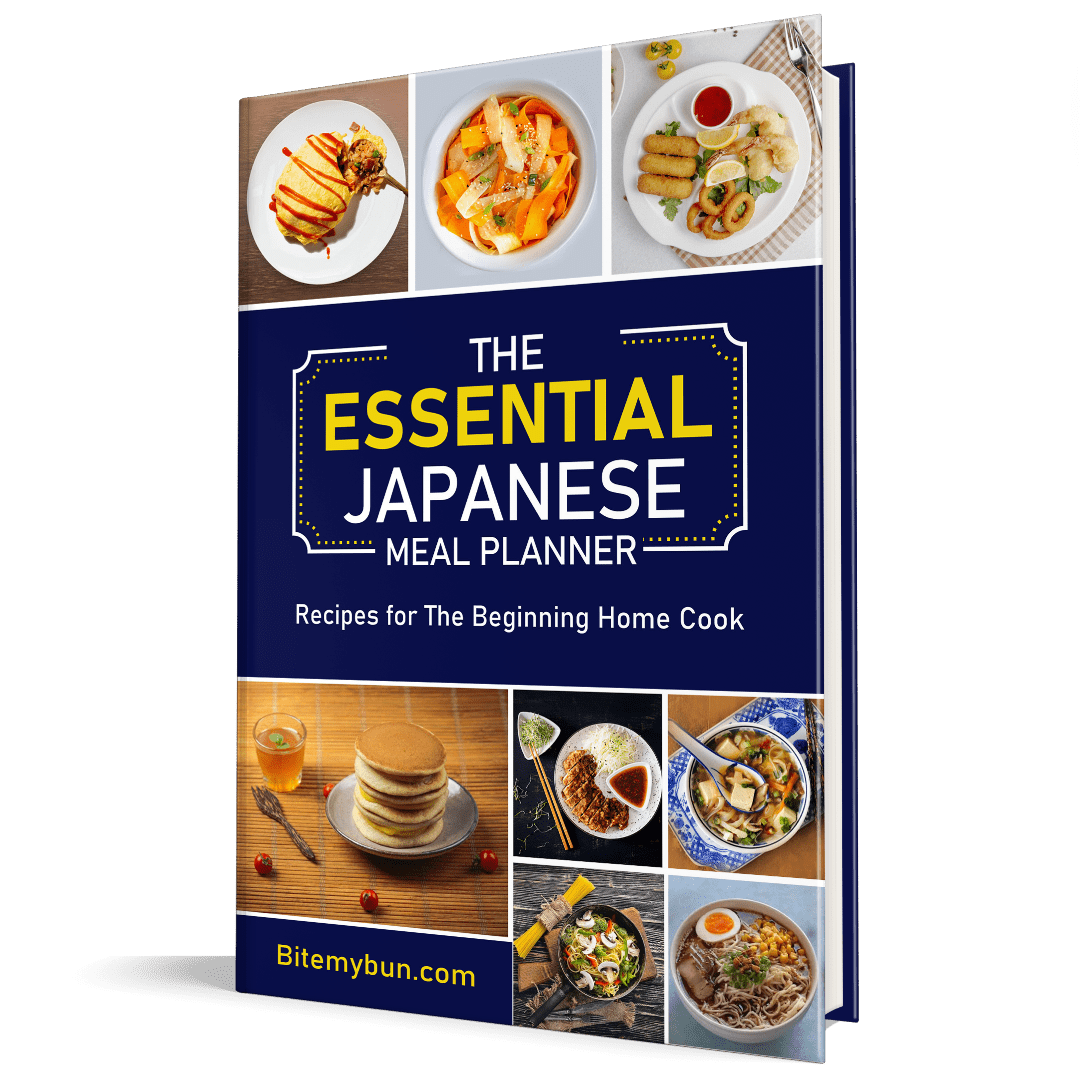 Check out our new cookbook
Bitemybun's family recipes with complete meal planner and recipe guide.
Try it out for free with Kindle Unlimited:
Read for free
Joost Nusselder, the founder of Bite My Bun is a content marketer, dad and loves trying out new food with Japanese food at the heart of his passion, and together with his team he's been creating in-depth blog articles since 2016 to help loyal readers with recipes and cooking tips.