Homemade kutsinta: A Filipino steamed rice cake dessert recipe
I love creating free content full of tips for my readers, you. I don't accept paid sponsorships, my opinion is my own, but if you find my recommendations helpful and you end up buying something you like through one of my links, I could earn a commission at no extra cost to you.
Learn more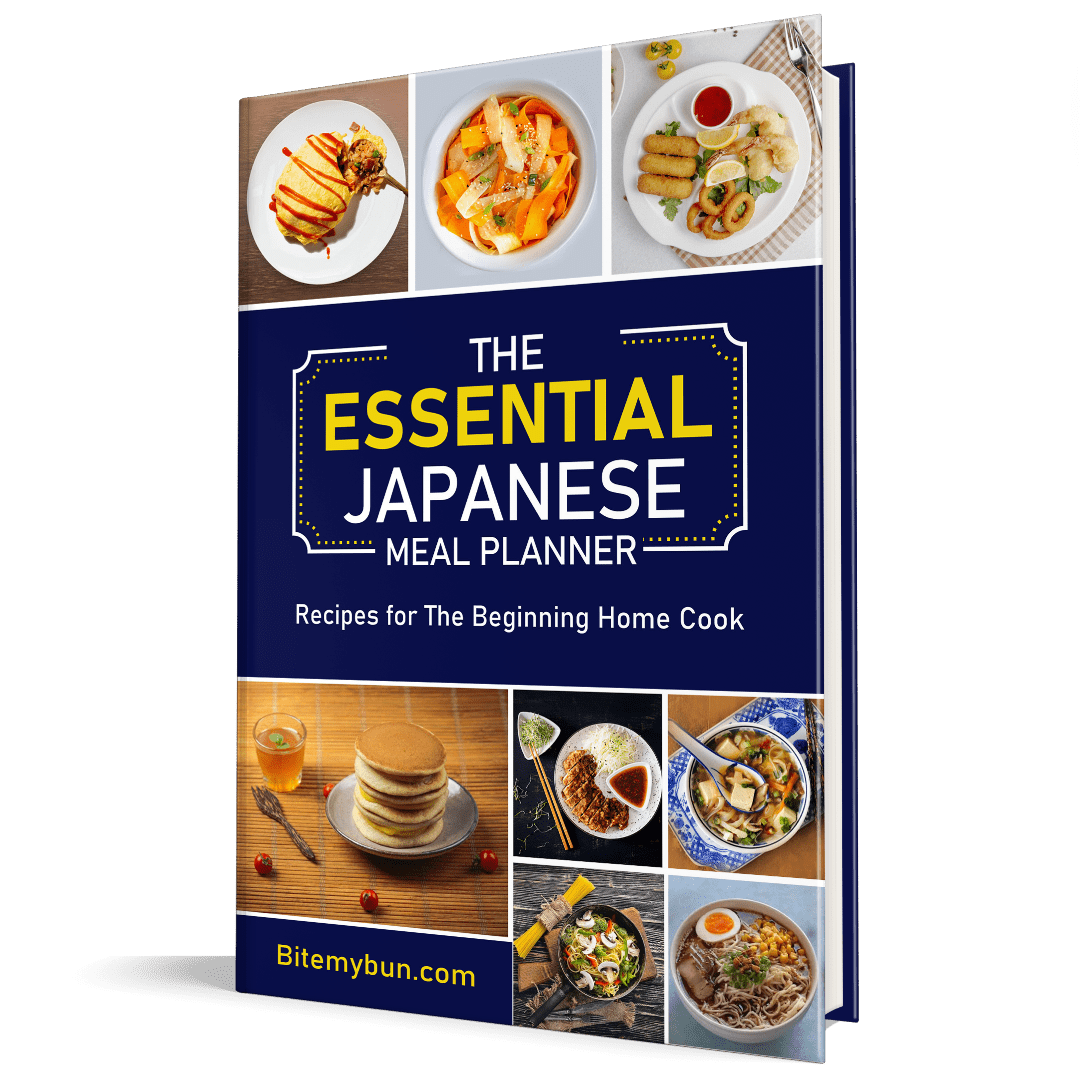 Check out our new cookbook
Bitemybun's family recipes with complete meal planner and recipe guide.
Try it out for free with Kindle Unlimited:
Read for free
Filipinos love native delicacies like bibingka, and kutsinta is one of them.
Kutsinta is actually a type of puto or steamed rice cake, but this recipe isn't that sweet and I'll show you the EXACT measurements to get it perfect every time, so if you're watching your sugar levels, you can give this a try. You won't regret it, for sure!
Besides, making kutsinta isn't a hard task, and it'll quickly become a family favorite snack cuisine!
Although kutsina didn't originate in the Philippines, it's been adopted as a Filipino food, which has become a regular on menus during festivities.
You can find kutsinta all over the Philippines. There are street vendors selling them, as well as mall shops!
10 Tips to Save a Bundle on Asian Ingredients!
Introducing our brand new FREE PDF guide: "Saving Secrets: Unveiling the Art of Saving Money on Asian Ingredients" It's your first newsletter email, so start saving today! 📚🧧
We'll only use your email address for our newsletter and respect your privacy
How to make kutsinta at home
Homemade Filipino kutsinta recipe
Kutsinta is an all-purpose type of puto or steamed rice cake. This type of delicacy isn't that sweet, so if you're watching your sugar levels, you can give this a try. You won't regret it, for sure!
Ingredients  
1

cup

all-purpose flour

¾

cup

brown sugar

¾

tsp

lye water

Annatto or atsuete (dissolved in about 1 tbsp water)

2

cups

water

Grated coconut for toppings
Instructions 
In a large bowl, combine all the ingredients: flour, sugar, lye water, annatto, and water. Whisk until it's all properly mixed together.

Use a strainer to strain any lumps.

Boil a good amount of water in a steamer.

Rub some oil on the molds to avoid the mixture from sticking. That way, it's easy to take out from the molds once cooked.

Put a good amount of the mixture on each mold.

Steam with LOW HEAT for about 30 minutes. Again, it should be on LOW HEAT.

Let cool and remove from molds.

You can sprinkle some grated coconut meat or cheese. Now it's ready to serve!
Nutrition
Cooking tips
In the past, they used ground rice to make kutsinta. But nowadays, they've replaced it with glutinous rice flour for faster prep and cooking time.
I prefer all-purpose flour for the kutsinta recipe because it makes it easier to get the texture just right. It'll take only about an hour of preparing and cooking, so you won't have to wait very long before you can finally enjoy this wonderful dish!
You just have to make sure that the flour is dissolved thoroughly. All the dry ingredients should be mixed together before adding water little by little. By doing so, you can avoid any lumps from forming.
The food coloring will make it appear reddish-brown, and you'll adore its jelly-like appearance.
You can also use lukewarm water instead of cool water. It can help improve the texture.
Depending on how much brown sugar you add, you might have to adjust the amount of annatto powder.
You can use either silicone molds or tin and aluminum molds for steaming. Remember to grease the molds if you use metal, or else the rice cakes will stick.
These steamed cakes tend to sink a bit in the middle. To avoid this problem, you have to steam them on a gentle simmer.
You can use any size molds you prefer. But the smaller ones are easier to work with, and the cakes are less likely to lose their form.
When you pour the mixture into the molds, stir it a bit before you pour because the flour can settle at the bottom of the small bowl.
Substitutions & variations
When it comes to flour, there are several options you can use.
This kutsinta recipe uses all-purpose flour because it produces a chewy texture that's not quite as sticky. Glutinous rice flour or regular rice flour can also be used, but it'll make the kutsinta denser.
Tapioca flour is also commonly used to make these rice cakes. Tapioca starch can also work, but it'll make the kutsinta gummier.
Cassava flour is another option that'll result in a slightly different but still delicious kutsinta. Also, cassava starch might work, but it'll produce a stickier cake.
And for the sweetener, you can use brown sugar or white sugar. You can even use honey if you want a healthier version.
Now, the next thing this recipe requires is food-grade lye water. This strong alkaline lye water is employed in a number of cookery techniques, including curing and baking.
It boosts the ph level of the dough for a deeper color and a springier texture and is a crucial component in the creation of kutsinta.
The alternative is a baked baking soda solution but using lye water is much easier.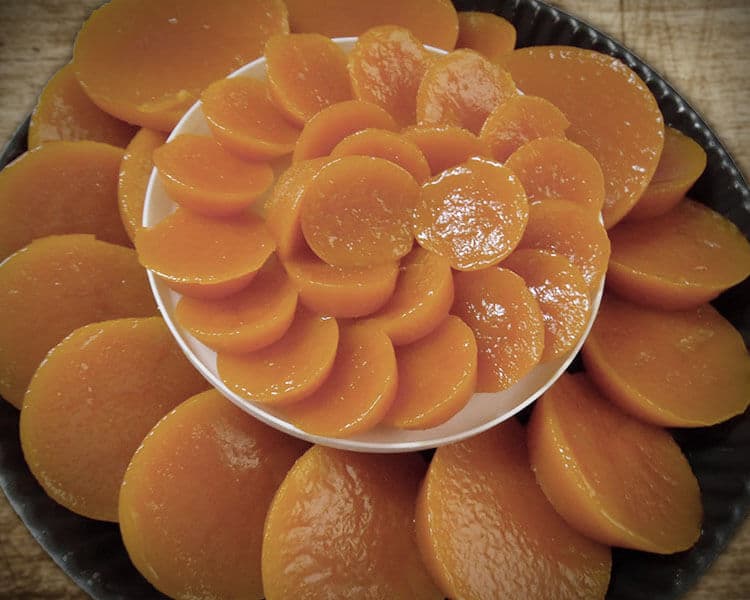 If you don't have annatto seeds or annatto powder, you can use a food coloring of your choice. Just add it until you get the desired color. Annatto or achuete powder has a red-orange color, so that's why kutsinta usually has that hue.
You can also add some toppings to your kutsinta. Grated coconut is a popular choice, but you can also use cheese or chocolate powder.
You should sprinkle grated mature coconut meat on top for more flavor. You can also top your kutsinta with frozen grated coconut instead of regular fresh or dry shredded coconut.
Check out YouTube user Panlasang Pinoy's video on making kutsinta:
How to serve and eat
Grated mature coconut meat should be sprinkled on top of the kutsinta to add more flavor and make it all the more delectable for you and your family.
You can also put on latik, as some do. Just like any other native delicacy, this is best partnered with sago and gulaman, or soda if you like.
Kutsinta is usually served in small cups or "bilaos". You can wait for the kutsinta to cool completely before serving, or you can enjoy it while it's still warm.
You can use a regular spoon to eat it, or you can opt to use a bamboo skewer.
In some regions like Pampanga, kutsinta is served in large bilaos and eaten using your hands.
Kutsinta is commonly found in Filipino restaurants or "karihans", and you'll be able to find it in almost any town or city in the Philippines.
Kids and adults alike will definitely have a wonderful experience once they get to taste what you've prepared for them. Your friends might even ask for your recipe and try cooking it themselves once they get a taste of your kutsinta!
How to store
You can store kutsinta in the fridge for up to 4 days. Just make sure that it's tightly covered so that it doesn't dry out.
You can also freeze kutsinta for up to 2 months.
To thaw, just leave it out on the counter for a few hours or overnight.
Reheating kutsinta is quite tricky because you don't want it to become dry or rubbery. The best way to reheat it is in the microwave, but only for a few seconds.
Similar dishes
Puto maya is a similar dish to kutsinta, and is made with glutinous rice, coconut milk, and brown sugar.
Puto bumbong is another type of kakanin made with glutinous rice, coconut milk, and brown sugar. It's traditionally steamed in bamboo tubes.
Bibingka is a type of kakanin made with glutinous rice, coconut milk, and brown sugar. It's traditionally baked in clay pots lined with banana leaves.
Palitaw is a type of kakanin made with glutinous rice flour, water, and sugar. It's boiled in water and then rolled in grated coconut.
Suman is a type of kakanin made with glutinous rice, coconut milk, and brown sugar. It's wrapped in banana leaves and steamed.
As you can tell, there are plenty of similar rice cakes, and they're all delicious. So give them a try when you can!
Also check out these colorful sapin-sapin rice cakes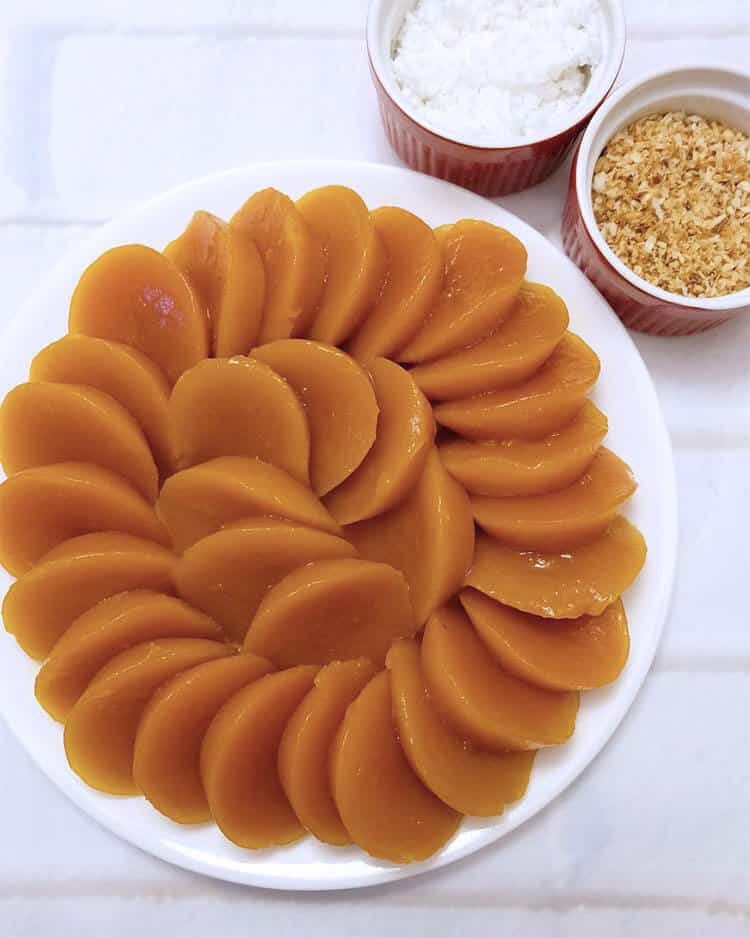 FAQs
Is kutsinta healthy?
Indulging in this very enticing delicacy won't only satisfy your hungry tummy and palate, but it's also excellent for your health because it's loaded with many benefits for the body!
It contains a little bit of fat, which is also a vital nutrient. Dietary fats help the body in absorbing vitamins, and they also aid in proper growth.
Kutsinta also contains about 3.5 grams of protein per cup of serving. Protein is essential to the body because it helps the structure of the muscles, skin, and other tissues in the body. Protein is also very important for generating energy.
What makes kutsinta shiny?
You'll notice that the rice cakes have a shiny texture. That's because of the lye water that's used in the dough.
The lye water reacts with the flour and creates a shiny surface!
Why is my kutsinta bitter?
If your kutsinta is bitter, it means you've used too much lye water.
Lye water is strong, so you don't want to use too much of it. Otherwise, your rice cakes will have a bad taste.
Why is my kutsinta soft?
Kutsinta should be firm, but not hard. If it's too soft, it means you've used too much water.
Or if you add starches, it can cause the dough to become too soft.
Make some kutsinta for your loved ones
Kutsinta is a very popular Filipino delicacy that can be served as a dessert or snack. It's made of all-purpose flour, brown sugar, lye water, and annatto or atsuete. It's usually topped with fresh grated coconut or cheese.
It's the type of rice cake dessert that's not too sweet, so if you're watching your sugar levels, you can give this a try. It's also loaded with many benefits for the body, such as protein and vitamins.
So if you're looking for a delicious and healthy Filipino dessert recipe, then try making this homemade kutsinta recipe today!
Also check out these homemade palitaw Filipino rice cakes
If you want to learn more about kutsinta, then check out this article.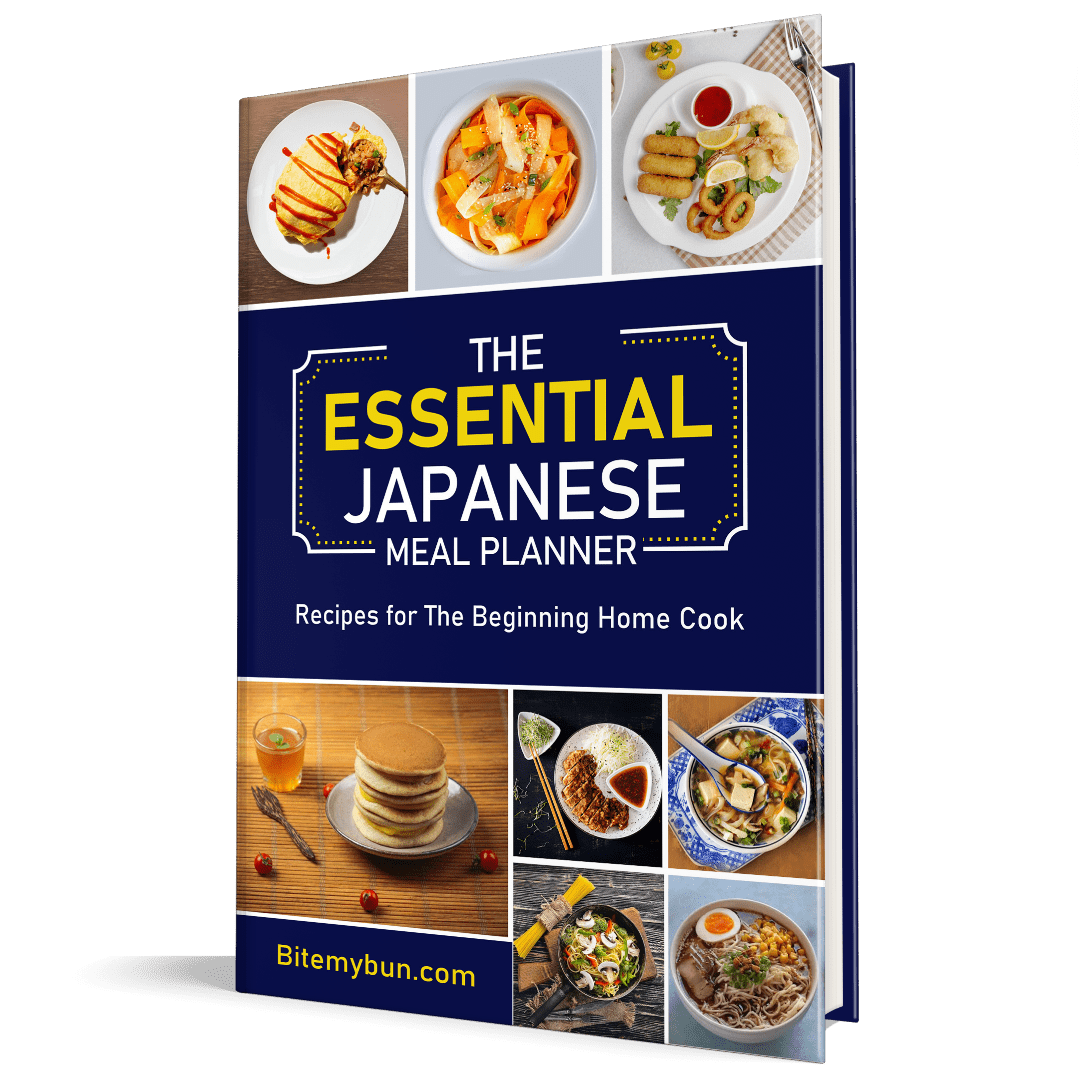 Check out our new cookbook
Bitemybun's family recipes with complete meal planner and recipe guide.
Try it out for free with Kindle Unlimited:
Read for free
Joost Nusselder, the founder of Bite My Bun is a content marketer, dad and loves trying out new food with Japanese food at the heart of his passion, and together with his team he's been creating in-depth blog articles since 2016 to help loyal readers with recipes and cooking tips.