Maruya recipe (Banana fritter w/ sugar): Don't forget THIS ingredient!
I love creating free content full of tips for my readers, you. I don't accept paid sponsorships, my opinion is my own, but if you find my recommendations helpful and you end up buying something you like through one of my links, I could earn a commission at no extra cost to you.
Learn more
Maruya has always been a staple of many Filipinos' childhoods. It's usually eaten as a meal to end breakfast and goes well with bitter coffee. Or you can eat it as a midday or mid-afternoon snack.
It's usually sold in eateries, stalls, or even from ambulant vendors doing their rounds in the afternoon, but most like to make these themselves.
And it isn't really that complicated, as you just need a few simple ingredients. But what can make it truly delicious is a little bit of vanilla! Let's try it :)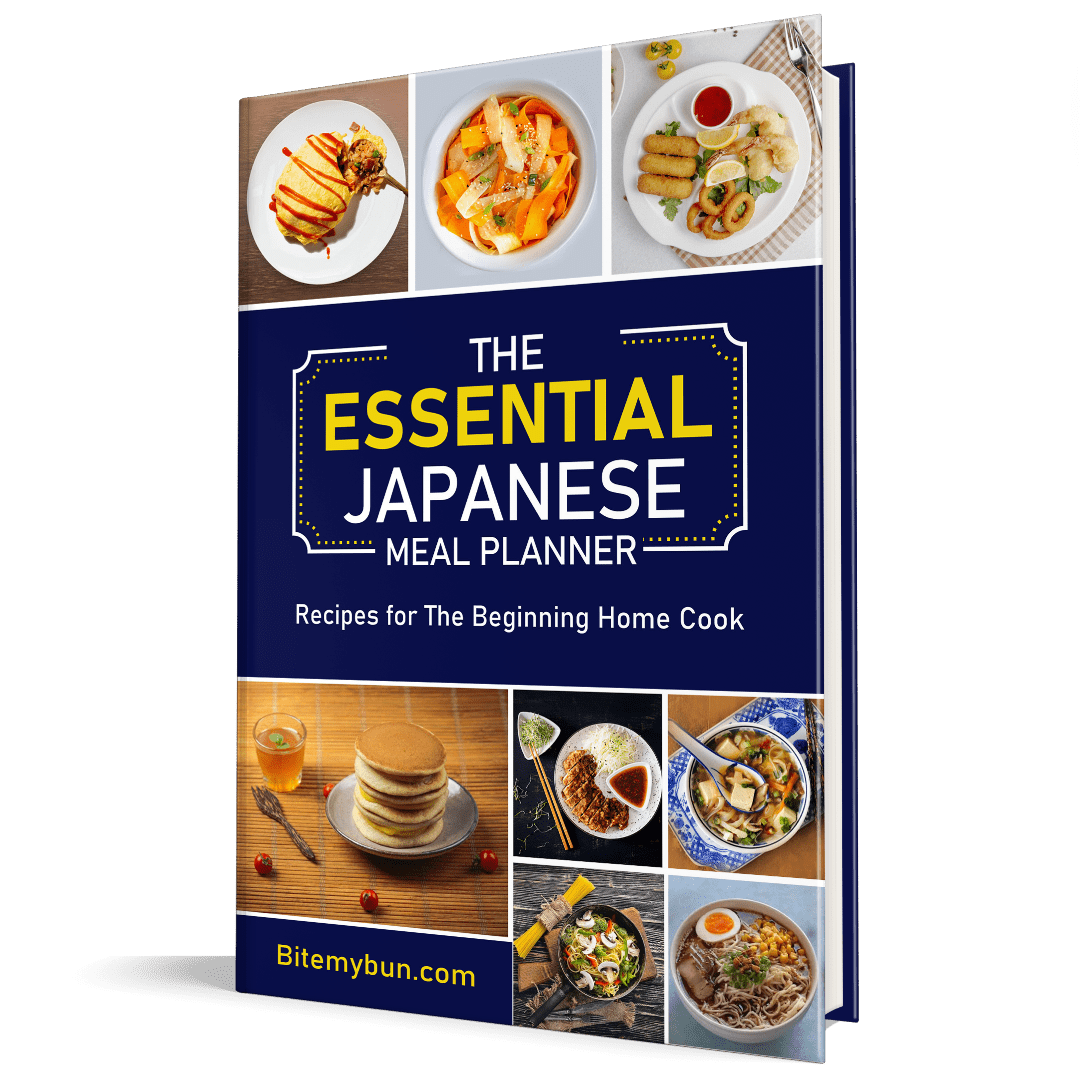 Check out our new cookbook
Bitemybun's family recipes with complete meal planner and recipe guide.
Try it out for free with Kindle Unlimited:
Read for free
Banana maruya fritters with sugar
The maruya recipe isn't really complicated, as you just need 4 main ingredients: the ripe saging na saba (cardaba bananas), flour, milk, and sugar.
Ingredients  
7

pcs

saba banana

sliced or diced and mashed (I like it sliced!)

1

cup

all-purpose flour

½

cup

white sugar

1

pinch

salt

1

cup

milk

(I use fresh milk)

1

egg

1

tsp

vanilla

2

tbsp

vegetable oil

for frying
Instructions 
First, combine all of the dry ingredients (flour, sugar, and salt).

Add the milk, vanilla, and egg.

Mix well until it's very smooth.

We're going to make this one Bicolanos style, so I like to slice the bananas in half and use them as whole pieces. You can, of course, cut them into smaller pieces and mash them with the back of your fork. If you use ripe bananas, that shouldn't be too much work.

Dip the banana into the mixture and make sure it's fully covered. You can also place the banana on a small plate and put some batter on it while it's on there.

Place the covered bananas in a heated pan with oil, and add some more of the batter on top so it drips over the sides.

Fry on each side on medium heat until golden brown. Mmmm!

Then sprinkle with a little sugar before serving.
Nutrition
Calories:
438
kcal
Carbohydrates:
70
g
Protein:
9
g
Fat:
14
g
Saturated Fat:
10
g
Trans Fat:
1
g
Cholesterol:
63
mg
Sodium:
70
mg
Potassium:
183
mg
Fiber:
1
g
Sugar:
38
g
Vitamin A:
212
IU
Vitamin C:
1
mg
Calcium:
107
mg
Iron:
2
mg
Maruya recipe preparation tips
Make sure that the batter actually has the texture to cover the entire mashed saging na saba. You can also mash the banana and cover it with the flour batter, or slice it, which is the traditional Bicolanos way.
If you choose to slice the bananas, arrange the sliced bananas together into a fan shape. Some will say it's easier to fry the maruya if the bananas are mashed. Still, whatever floats your boat and makes your stomach happy, I say!
As for the ingredients, the flour, milk, and eggs are what make the batter. The eggs serve as the "cement," if you will. It holds the entire thing together as you pour the delicious sweet batter onto the saging na saba.
For frying the maruya, you can choose whether to deep-fry or shallow-fry it.
Deep frying the maruya will make sure that the entire mixture is well-cooked, but it'll make the batter absorb the oil.
Shallow frying the maruya will result in less oil going into the batter, but you'll have to fry it on two sides. So there's going to be some additional cooking time.
After frying it, you can dust it with white or brown sugar. Serve them on a plate and partner with coffee or any of your favorite soft drinks.

Do you like this recipe? Then don't forget to rate it!
Substitutions and variations 
Though maruya is quite a common dish with easy ingredients, if you still can't seem to find the proper ingredients or just want to twist your recipe, the following are some variations you can try at home.
Maruya with dessert bananas 
You can make maruya with dessert bananas if you don't have saba bananas available in your region.
However, I'd recommend mashing them instead of fanning or slicing them. Since they're soft, you won't have a hard time mixing them. 
Kamote kangkling maruya
Kamote kalingking maruya is another delicious variation of the dish you can try at home. The only difference is that the major ingredient you'll use here is potato instead of banana!
The other ingredients roughly remain the same; you'll also find the taste pleasantly different. 
Sinapot Bicol
Sinapot Bicol is commonly eaten in the Bicol region of the Philippines.
Though the primary ingredients of the dish remain the same, in this variation, the bananas aren't necessarily fanned. They're used as a whole or sliced lengthwise for each fritter. 
Jampok
Jampok is another common dish variation in the Muslim regions of the Philippines. Two things make the dish different.
First, it uses latundan bananas instead of saba bananas. Second, this one only uses mashed bananas.
As for the taste, it's simply delicious! 
What is maruya banana fritter? 
Maruya banana fritter is a common Filipino dish made with saba bananas.
The bananas are cut or fanned into thin slices, and the slices are then coated with batter and fried. Once fully fried, the fritters are then sprinkled with or rolled in white sugar and served. 
As you travel throughout the Philippines, you'll find different variations of the dish with slightly different ingredients. For example, in the Muslim regions, you'll find latunda bananas used instead of saba bananas. 
In other regions, people use potatoes and dessert bananas instead of plantains. Not to mention, you'll hear different names for each dish variation. 
The only thing that remains the same among all is the serving method. Maruya is traditionally served alone, without any side dishes. However, if you want to go a little out of the box and make the experience more enjoyable, try accompanying the fritters with ice cream or syrup-preserved jackfruit. 
Maruya fritters are served and eaten on a lot of different occasions. Some like to eat it to kill their 10 am hunger, while others eat it as a small snack on their commutes. You can also request the sellers to cut the maruya in different shapes if you want. 
Origin
Though maruya fritters are said to be from the Philipines, it's difficult to miss their similarities with banana dishes originating from Latin America and the Caribbean. It's also very likely that this Filipino street staple might not be "entirely" Filipino at all, and perhaps, might be inspired by a Spanish dish. 
Two things direct our thoughts that way. First, both regions mentioned above used to be Spanish colonies, along with the Philippines. Moreover, both regions (along with the Philippine) have foods deeply influenced by Spanish cuisine. 
In this case, it becomes especially apparent when we look at dishes like tostones, a fritters dish with the same preparation method but different and spicier ingredients. To conclude, it's possible that maruya fritters are influenced by tostones and are most likely a sweet spinoff of the dish invented by the locals. 
However, since we have really little recorded history of the dish, it's very difficult to say where exactly it came from. But it's safe to say it has Filipino origins.
How to serve and eat
Like many Filipino dishes, serving maruya fritters is as simple as it gets.
Once the fritters are perfectly fried, roll them in white sugar, place them on a plate, and serve. That's how it's done the traditional way; no mumbo jumbo!
However, if you want to go with something interesting, try siding them with ice cream. It'll make the experience much more enjoyable. 
Similar dishes
If you love maruya, the following are some other sweet Filipino dishes you should try.
Pritong saging
Pritong saging is a sweet Filipino dish made from ripe saba bananas. Just like in most variants of maruya, the bananas are cut lengthwise, and deep fried in oil, but without any batter. As the ripe bananas already have much sugar and are caramelized straight away, no extra sugar is added.
Once cooked, the bananas are then served with muscovado or coconut caramel. Though not as popular as maruya fritters on the streets, it has quite a reputation for being a part of merienda. 
Banana cue
Banana cue is another Philipino street staple you'll find everywhere in the country. The recipe for this dish is pretty simple.
You simply buy a pack of saba bananas, peel them, and put them in hot oil for deep frying. Afterward, coat them with caramelized brown sugar, put the coated bananas onto skewers, and serve. Easy peasy, eh?
Bunwelos na saging
Bunwelos is an interesting delicacy commonly eaten in Latin American and South Asian countries. It's a dough-based snack in which the batter is mixed with mashed banana, fried in oil, and then rolled over or sprinkled with cinnamon sugar.
Though eaten on special occasions like Christmas and birthdays, you can also eat it as a snack. 
Banana lumpia
Banana lumpia is a common sweet delicacy eaten in the Philipines.
It also contains banana as a major ingredient, which is accompanied by a few slices of jackfruit. It's covered in a lumpia wrapper, and then fried. The dish is then topped off with caramel sauce to enhance its taste.
It's commonly eaten as a merienda. 
FAQs
Why are my fritters falling apart? 
Fritters usually fall apart when they're stuck to the pan. There can be various reasons for that.
Perhaps you might be frying at too high a temperature. Or maybe you're not using enough oil.
If you suspect it to be one of these reasons, try using a non-stick pan, adding enough oil, and cooking only at low to medium heat. This should solve the problem. 
Should you rest fritter batter? 
Resting the fritter batter for some time before cooking will give the gluten enough time to relax, resulting in pretty good texture.
But if you don't want to, that's ok too. I mean, who cares, so long as it tastes good? ;)
How do you keep fritters from getting soggy? 
It really depends on the consistency of the batter. If the consistency of the batter is flowy, the fritters will probably be soggy.
To keep that from happening, add some extra flour to the batter until it's thick. 
What makes a fritter crispy? 
To make the crunchiest batter, try mixing cornstarch or rice flour into the batter. Also, try using the optimal amount of batter, as too much of it can get quite soggy. 
Can you freeze your batter?
If you've made enough maruya fritters to kill your hunger, you can put the remaining batter in an airtight container and freeze it. You can use it for up to 3 months. 
Fry up some yummy banana fritters
When it's 10 am in the morning, and you can't find something to kill your hunger, it's always great to have a snack. Luckily, Filipino cuisine isn't short of it, having a lot of light and tasty recipes to satisfy your stomach and tastebuds. 
One of those great recipes is maruya, a sweet, delicious, and pretty easy-to-make recipe that you can eat anytime, anywhere. 
In this article, I tried to cover everything about the specific dish, while also sharing a great recipe you can try out at home. I hope you have everything you need now to make maruya fritters yourself and check out these delicious Filipino sweet recipes too.
Until next time! 
More sweets? Try this delicious mid-afternoon rice snack suman malagkit
To find out more about maruya, read this article.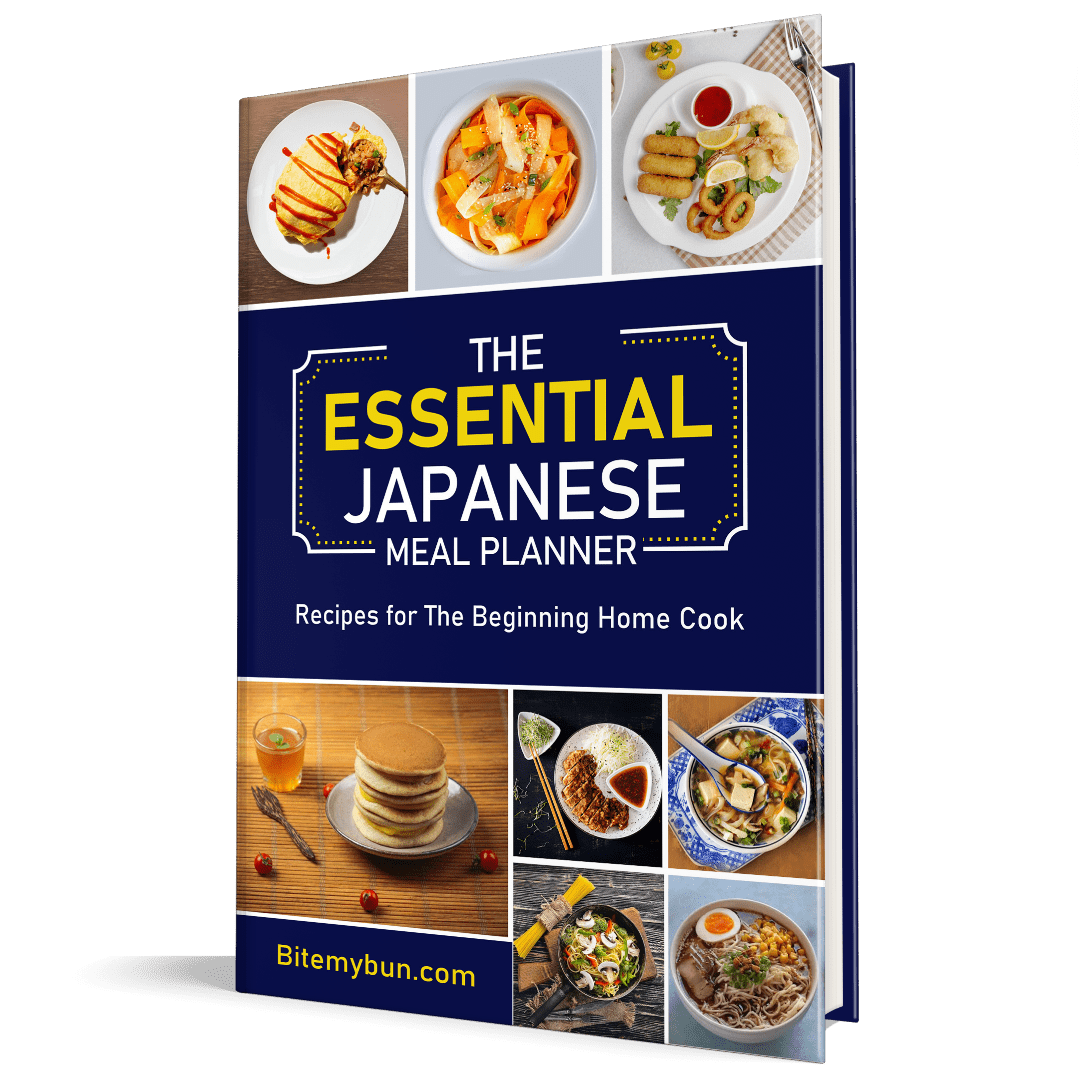 Check out our new cookbook
Bitemybun's family recipes with complete meal planner and recipe guide.
Try it out for free with Kindle Unlimited:
Read for free
Joost Nusselder, the founder of Bite My Bun is a content marketer, dad and loves trying out new food with Japanese food at the heart of his passion, and together with his team he's been creating in-depth blog articles since 2016 to help loyal readers with recipes and cooking tips.