Shibuya honey brick toast recipe | What it is & how do you make it?
I love creating free content full of tips for my readers, you. I don't accept paid sponsorships, my opinion is my own, but if you find my recommendations helpful and you end up buying something you like through one of my links, I could earn a commission at no extra cost to you.
Learn more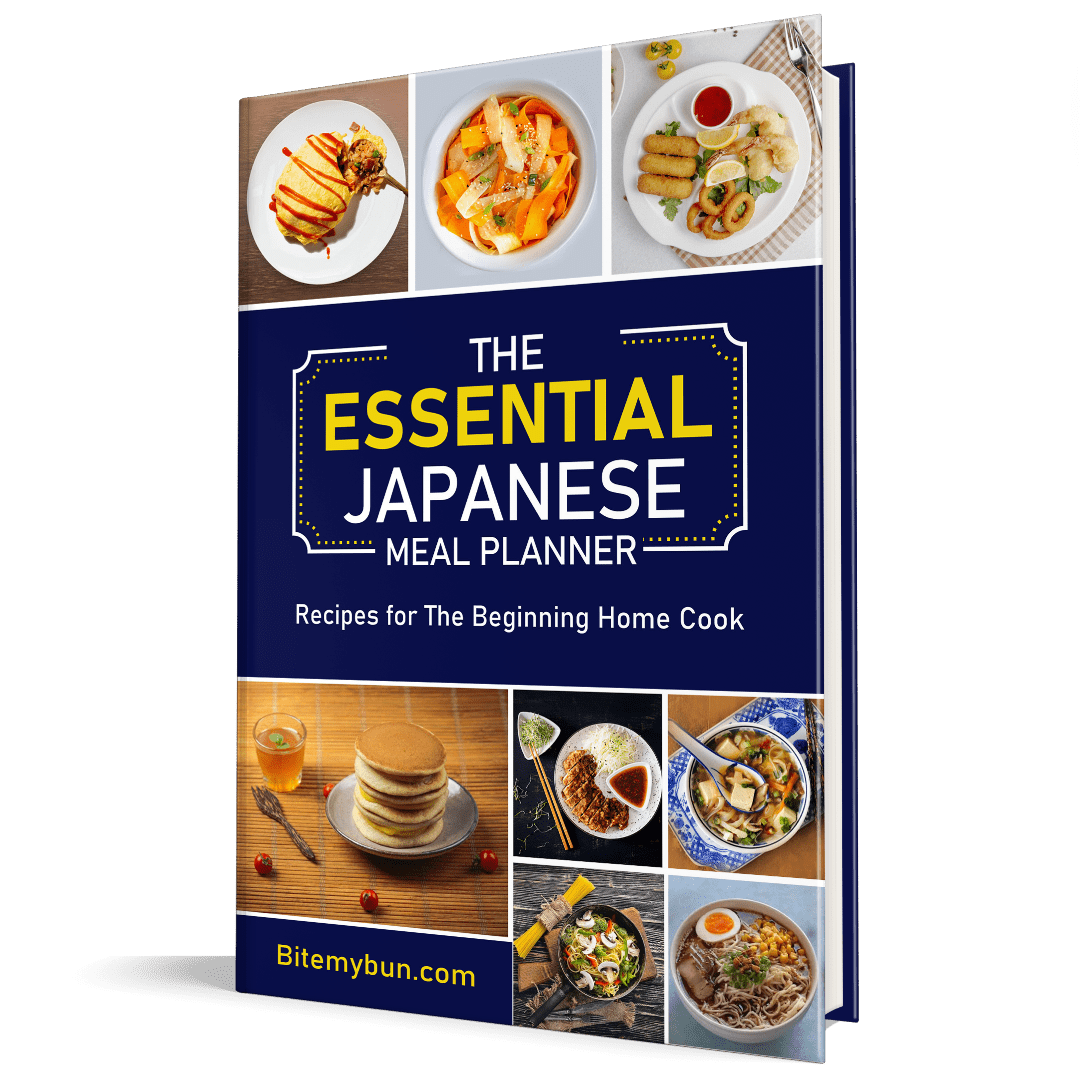 Check out our new cookbook
Bitemybun's family recipes with complete meal planner and recipe guide.
Try it out for free with Kindle Unlimited:
Read for free
Guess what? You don't have to go to Japan to eat this mouth-watering dessert—the Shibuya honey brick toast!
You can do it perfectly in the comfort of your home. Plus, you can share it with your friends and family in less than half an hour!
Here's an easy 9-step recipe for delicious Shibuya honey toast at home.
10 Tips to Save a Bundle on Asian Ingredients!
Introducing our brand new FREE PDF guide: "Saving Secrets: Unveiling the Art of Saving Money on Asian Ingredients" It's your first newsletter email, so start saving today! 📚🧧
We'll only use your email address for our newsletter and respect your privacy
Shibuya honey toast recipe
Just a tip: daifuku is a Japanese ball of sticky rice stuffed with anko (a sweet red bean paste) or fruit. Size may vary from small to the size of the palm of your hand. Now, we know that not every convenience store around the world will sell these, so you can substitute with another small dessert or other fruit of your preference.
Ingredients  
4

inch

slab of milk bread

(or other soft bread. Slice the end of the white bread loaf; this will be your hallowed box (there should be crust on 5 sides. If you're lucky to find pain de mie, you'll have the perfect Shibuya honey toast.)

1

tbsp

granulated sugar

3

tbsp

unsalted butter, melted

(you can heat it in a small bowl in the microwave for 30 seconds but stop and check every 10 seconds)

2

tbsp

sweetened condensed milk

1

ripe

banana

peeled and sliced crosswise

3

tbsp

honey

2

scoops

vanilla ice cream

or ice cream of your preference

½

cup

whipped cream

(or 2; it just depends on your preferences)

Choose your garnishes, nuts, cookies, fruit, and/or candies (Preferably Pocky brand biscuits, wafer straws, mini macarons, mocha, daifuku, matcha truffles, and praline roses)
Instructions 
For the first step (and to save time), preheat the oven to 350F (180C). Now, you'll get your baking sheet ready with parchment paper and set aside.

Take a small bowl and then toss the berries with the sugar. By berries, I mean blueberries if you prefer, or strawberries, or even blackberries if you're into them. Leave the berries and the banana slices with the sugar in the bowl and set the bowl aside to macerate while you work on the toast box.

A serrated or bread knife will work best for this next step. But if you don't have one, a vegetable or puntilla knife will work. Just be careful not to squish the bread too much. If the knife's sharp enough, cutting the bread won't be hard. If you don't want to risk it, hit up a friend and get yourself a bread knife!

Using the knife, start cutting a square from the crustless side of the bread. Make sure to leave at least a ½-inch border on all 4 sides and at the bottom side. These will be your beautiful walls.

Now take the squared crustless bread and cut small bite-sized cubes. These smaller cubes will also go in the oven to get crusty.

Spread the pieces and the hollowed out box on a prepared baking sheet and brush them on all sides with a melted butter and honey mixture (1:1 ratio) so they're evenly covered. Brush the inner walls of your toast box with only butter. You can use a cooking brush for this or the back of a spoon.

Put them inside the oven once it's reached the needed temperature. Open the oven occasionally and turn all the cubes so they brown evenly as well. Do this until the small cubes are crisp and golden. It'll take about 15 minutes. Afterward, remove the bread cubes and continue baking the toast box until crisp. That should take 10 more minutes.

Once you take the toast box out of the oven, brush the inner walls with sweetened condensed milk. Your kitchen must be full of a freshly baked aroma by now!

Now put the crusty pieces of bread back into the toast box and drizzle with 2 tablespoons of honey (If you want to add more, go ahead; it'll be our little secret ;) ).

Top the toast with the pieces of sugared fruit, and add 1 scoop of your favorite ice cream flavor and whipped cream. Garnish it with cookies, candies, and/or nuts as desired. Drizzle the magnificent structure of sweetness with a final tablespoon of honey or chocolate sauce and serve right away with forks and knives. This dessert is meant to be served hot.
It's incredibly easy to make! The longest part for me was garnishing since I wanted it to look exactly like the pictures.
Cooking tips
Now, we're here for the tricky part where the magic happens. Do you want to know the secret of making the best Shibuya honey brick toast ever that'll amaze your family and friends' taste buds?
Simply follow these cooking tips straight from my experience:
For the best results, be sure to use unsalted butter that's already been melted or softened.
The bread should be golden brown in color; that's when it's at the perfect crispiness!
Although you can be creative with your Shibuya honey toast, whipped cream and vanilla ice cream are the ideal toppings for this recipe.
As I've mentioned many times, this recipe is only child's play in its cooking process, despite its "Instagrammable facade." Simply follow these tips and ace it the first time!
Substitutes and variations
Now, what if you don't have all the ingredients? Will that stop you from making Shibuya honey brick toast? Of course, not!
So here are the best recipe substitutes and variations for you to get those cooking jitters!
Using gluten-free bread and cream instead of regular white bread
I know not all of us are in good shape, especially when it comes to diet and gluten sensitivity. But the good news is that you can still enjoy this recipe.
Using gluten-free bread and cream surely does help!
Using olive oil or margarine instead of butter
There's no need to fret if you don't have butter at home; using olive oil will do! Plus, it's plant-based, so it's a bit healthier than butter.
On the other hand, you can also use margarine as a substitute for butter.
There you have them, folks! Other ingredients are simply available to almost every market. Not to mention, you can just be your own Shibuya recipe chef!
What is Shibuya honey toast?
Shibuya honey toast is a Japanese dessert that consists of toasted bread, spread with butter and honey, and then topped with fruits or other sweet toppings. It's a popular dish in Japan, and has become increasingly popular in other countries in recent years.
This recipe (also known as brick toast) is a dish that promotes sharing. Servings are for 2-4 people.
That number will also depend on how much you can eat though. I'm a dessert lover, so I could probably eat it all by myself!
It's true when they say: dessert doesn't go to the stomach. It goes to the heart!
It's a dessert that's meant to be shared with others, especially with friends.
I call it a dessert; however, this could be a nice, heart-warming breakfast too. I can bet your coworkers will be shocked!
This dessert is a square-shaped basket with crusty walls. It has smaller pieces of crusty bread inside and a mixture of fruit, sweets, or both. You can add different garnishes to your Shibuya honey toast and the more, the better!
Don't worry if you think it has too much of everything. Garnish it with every nut, cookie, or candy your mouth is craving at the moment.
Do you want some mini Oreos in it?
Or perhaps chocolate chip cookies? Put them in it!
Strawberries, bananas, apple slices? Throw them in there!
I can still remember when I heard about this dessert, and I said to myself: "I have to make it".
I really enjoy preparing different desserts for my family on Sunday afternoons. It's become a tradition!
I make the dessert and my brothers are in charge of searching for a movie or show that'll entertain everyone who was nice enough to stop by. Sometimes, we'd have friends over too!
It's really fun to do. Plus, it doesn't take long and no extravagant techniques are needed.
Origin
Shibuya honey brick toast is a Japanese dessert mostly served at cafes or karaoke bars in Japan, Taiwan, Thailand, and Singapore, but it's still popular around the world.
It originated from the district of Shibuya, a special ward located in Tokyo, Japan. Hence, the name!
There are many versions of this recipe. For instance, the Taiwanese version is usually topped with condensed milk, custard, or cheese instead of ice cream or whipped cream. There are also Thai honey toast recipes, Korean honey bread, and Hawaiian honey toast, each with its own star recipe variant.
Using the right bread is key to creating the ideal Shibuya honey toast. Get yourself a loaf of shokupan because plain white bread won't give you the same feeling. Japanese milk bread called shokupan is sweet, incredibly fluffy, and moist. It nearly seems to melt in your mouth since the texture is so delicate and feather-like.
However, to save yourself from trouble, shokupan can be substituted with the French pain de mie or any white bread like potato bread if you don't have it.
Also check out the recipe for these awesome Filipino coconut macaroons
Shibuya honey toast in America: New York
You can also find this dessert in New York!
In fact, New York Shibuya honey brick toast lets you build your own Shibuya. This dessert will cost you approximately $8-$9 in New York City.
It's recommended that you order it on an empty stomach if you even want a chance to eat it all!
Some restaurants have 2 sizes for this dessert. Also, remember you can always share it with a friend.
You may not find it as "Shibuya honey brick toast" at every place, so try describing it to your waiter and mention "honey toast as an Asian dessert". I hope your waiter can hook you up with the right dessert!
At any restaurant, it'll take 25-40 minutes to serve, so please be patient. The wait will be worth it!
Once it's served, eat it while it's still warm. The warm buttered bread paired with the cold sweet ice cream will overwhelm your taste buds.
How to serve and eat
Serving and eating Shibuya toast is no difficult task. Once you're done with the preparation, simply eat it just like how you eat any desserts.
Take one scoop with your spoon, and savor the first bite as the fountain of sweet ingredients melted in your mouth.
From the sweet ice cream to the sour berries and the crusty bread, this dessert will definitely change your mood completely!
Having a bad day? Well, Shibuya honey toast a day can make the bad mood go away.
Similar dishes
What if you want something different? Surely, there are some honey toast bread or honey ice cream bread recipe available.
In that case, you should definitely check out the following recipes as well.
Castella pudding cake
Castella pudding cake is a type of sponge cake that originated in Japan. Castella cake is cooked on top of purin, a Japanese custard pudding, with caramel sauce baked at the bottom. The recipe is often served with fruit or cream, and can be enjoyed plain or with a variety of toppings.
Like Shibuya honey toast, it's also a popular Japanese treat.
Japanese Hojicha chiffon cake
Japanese Hojicha chiffon cake is a type of Japanese cake that's made with Hojicha tea leaves. The cake has a light, fluffy texture and a slightly sweet taste, and is often served with a dollop of whipped cream or a drizzle of honey.
Hojicha is another Japanese dessert that you can try along with your Shibuya honey brick toast.
Japanese purin custard pudding
Japanese purin custard pudding is another popular Japanese dessert that's made from eggs, milk, sugar, and flour. It has a smooth, creamy texture and is often served with a caramel sauce or fruit syrup.
You might also add this to your list of must-haves at the end of the year! Better yet, go try them all.
FAQs
How's your Japanese dessert journey going so far? Enjoying it?
Well, let me answer some of the questions that you might have before you start making Shibuya honey brick toast!
Is honey on toast good for weight loss?
Honey includes advantageous vitamins and minerals that are good for your general health. When ingested in moderation, honey can balance the quantity of sugar and aid in weight loss rather than add more fat and calories.
However, like with all things, it's best to have it in moderation. After all, weight loss is dependent on your caloric intake, which you'll need to keep low.
What should the bread slice's thickness be?
That depends entirely on you!
However, I tend to cut my bread in 2 inches and within a 1/2 inch for each border. For the bricks, just make sure they're bite-sized.
How do you store Shibuya honey brick toast leftovers?
Ideally, the serving you make should be enough so as not to leave any leftovers.
The bread will soften and won't be crispy anymore once the toppings melt. So I highly suggest that you estimate how many people will eat and prepare around that serving.
Prep a quick sweet treat with Shibuya honey brick toast
It seems like you're ready to ace your next Japanese dessert recipe cooking session! Shibuya honey brick toast is no doubt perfect for your guests, family, and friends, or that special someone you want to impress with your cooking.
If you want to make food content vlogs on your TikTok or Instagram, this recipe deliciously fits the profile. It's easy to make, but can make anybody fall in love with just one look!
There's no need to worry if it's your first time; all the cooking guides and tips are there to help you. Ingredient substitutes and variations are also available as well.
With that said, there's no excuse not to have such an awesome dessert temptation!
Got your own Shibuya honey toast recipe you'd like to share with us? Comment them below!
Don't forget to share this recipe with your Japanese food or dessert enthusiast friends and fam! Trust me, they'll love it!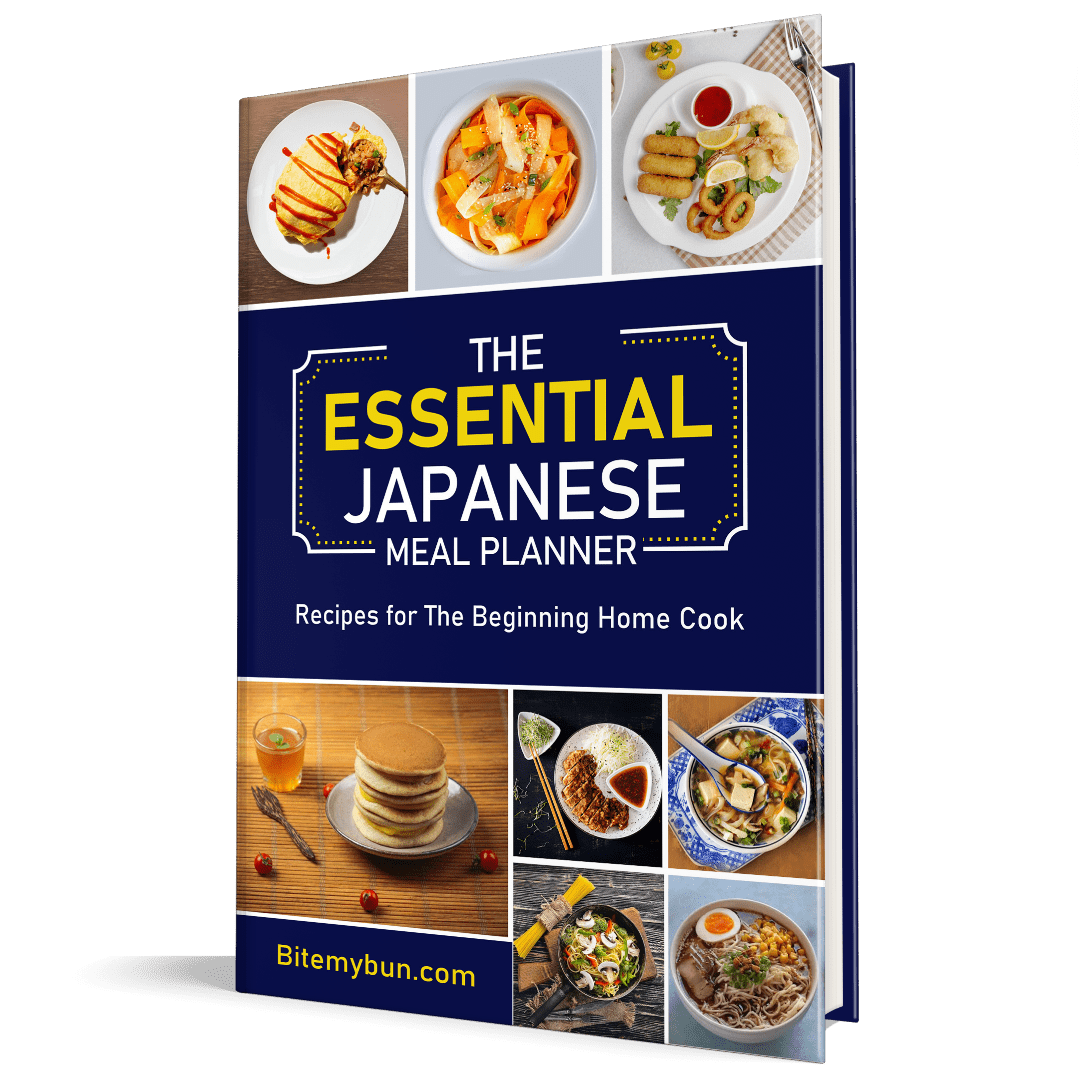 Check out our new cookbook
Bitemybun's family recipes with complete meal planner and recipe guide.
Try it out for free with Kindle Unlimited:
Read for free
Joost Nusselder, the founder of Bite My Bun is a content marketer, dad and loves trying out new food with Japanese food at the heart of his passion, and together with his team he's been creating in-depth blog articles since 2016 to help loyal readers with recipes and cooking tips.