Spicy dilis: The only mouth-watering Filipino dried anchovies snack
I love creating free content full of tips for my readers, you. I don't accept paid sponsorships, my opinion is my own, but if you find my recommendations helpful and you end up buying something you like through one of my links, I could earn a commission at no extra cost to you.
Learn more
So, you're finally craving something that's a mix of sweet and spicy. Well, this Filipino dish might just be the one you've been looking for!
Well, let's see what makes this Filipino dish called spicy dilis special. Some pro cooking tips might also help to unleash the chef in you.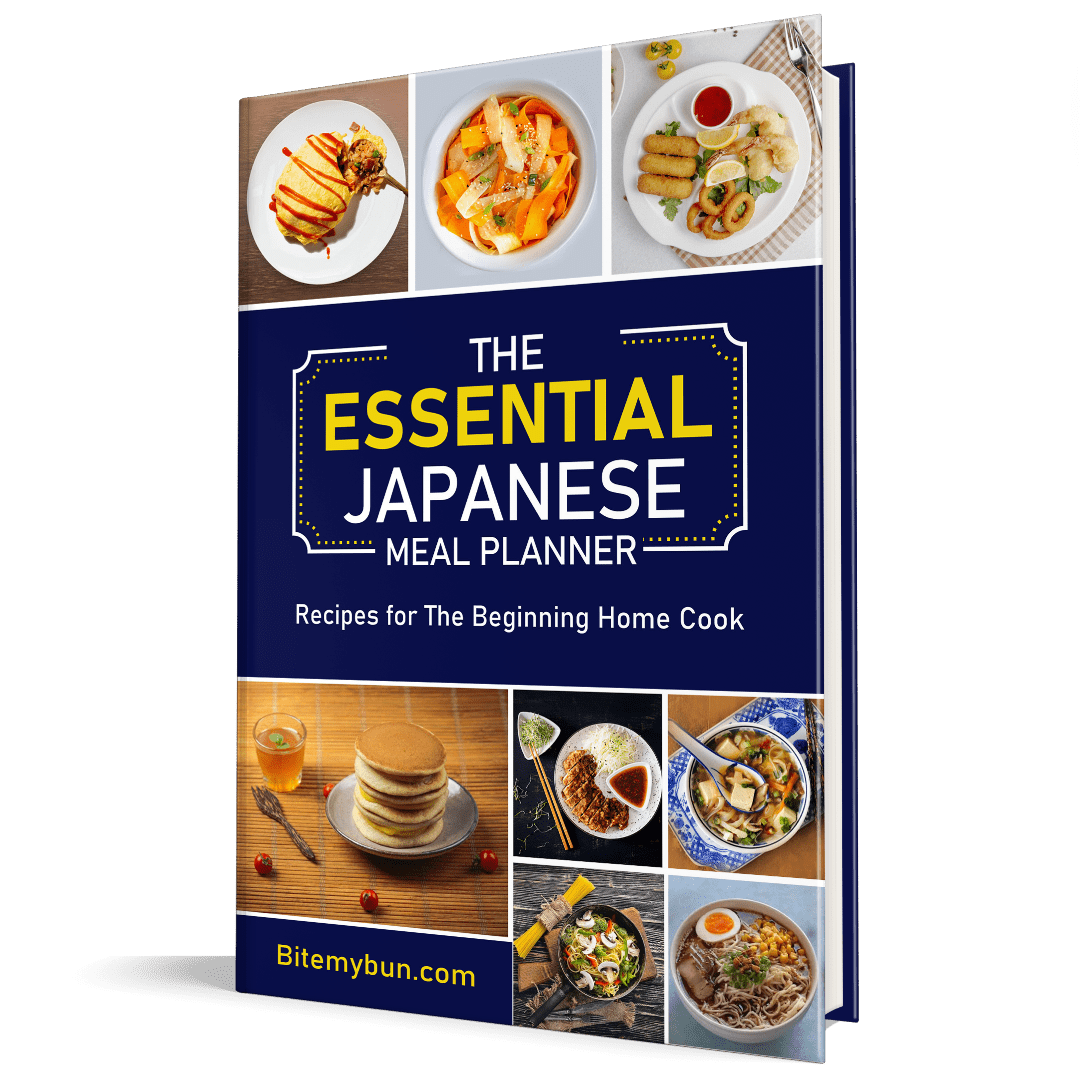 Check out our new cookbook
Bitemybun's family recipes with complete meal planner and recipe guide.
Try it out for free with Kindle Unlimited:
Read for free
How to make spicy dilis at home
Spicy dilis recipe
Spicy dilis is commonly sold in various stores across the Philippines. It's packaged in small plastic packets stapled on thin cardboard and is considered a snack by many a Filipino.
Ingredients  
2

cups

dried anchovies (dilis)

2

tbsp

banana ketchup

2

tsp

hot chili sauce

½

cup

brown sugar

2

cups

cooking oil
Instructions 
Heat a pot and pour in cooking oil.

When the oil becomes hot, deep-fry the dried anchovies (dilis) for 2 to 3 minutes or until the color turns light brown.

Turn off the heat and remove the fried anchovies from the cooking pot. Set aside.

Combine fried anchovies, ketchup, and hot chili sauce, then mix well.

Add brown sugar and mix until all the anchovies are coated.

Heat the same pot with the remaining cooking oil and fry the coated anchovies for 2 minutes or until the texture becomes crunchy but not burnt.

Remove the anchovies and transfer to a serving plate.
Nutrition
Check out this video by Panlasang Pinoy to see how spicy dilis is made:
Cooking tips
So, here's the most exciting part! Wondering how you can cook your spicy dilis recipe like a pro? Follow these three simple tips:
Before adding the dilis to the pan, make sure that the cooking oil is already hot (for about 2-3 minutes) so you can deep fry the dilis for a crispier result.
As much as possible, try to use UFC brand banana ketchup. It's widely available in the Philippine market and it has a perfect blend of flavors to give any meal a spicy kick, including sweetness, salinity, acidity, and just the right amount of peppery heat.
When serving, you can also add a freshly cut lemon on the side. Trust me, it tastes even better with all the ingredients in your mouth!
These tips can help make the most delicious sweet and spicy dilis you can ever have! You can also apply your own techniques if you have some; all it takes is simple creativity.
Spicy dilis substitutes and variations
I know how frustrating it is to cook without the main ingredient, but don't fret! You can still try some of these substitutes and variations.
Small shrimp or kalkag
If the main ingredient is missing, some Filipinos prefer to use small shrimps or kalkag or uyabang, which is an excellent substitute.
Anchovies or any other type of fish aren't the only ones that are dried in the sun, but also squid and shrimp. In this manner, we have a pack of small shrimp as a substitute. Then we just have to follow the same cooking procedure.
Then, voila! Problem solved, fellas.
Halved dried fish with tomatoes or tuyong may kamatis
Another popular dish that's similar to spicy dilis is halved dried fish with tomatoes. The process of preparing this dish is similar to that of making spicy dilis, but without ketchup. It's often served with rice that a Filipino family can enjoy at any meal.
Raw-eaten anchovies or kinilaw
The next one on the list is the kinilaw, which is raw fish anchovies. They're mostly for pulutan, the one that's paired with liquor. To prepare the dish, you'll need vinegar, onions, garlic, and ginger; mix it all together with the seasonings.
What is spicy dilis?
I know not everyone knows this term, but it simply means in Filipino, "daing na bolinao na may sweet and spicy na sauce", or in Cebuano, "binuwad nga bolinaw". Basically, the spicy dilis dish is a Filipino snack or side dish, which is a combination of dried anchovies, some banana ketchup, brown sugar, and chili peppers. But if you're an artist in the kitchen, then you can go beyond by adding your own ingredients to the recipe.
Spicy dilis is commonly sold in various stores across the Philippines, typically in malls and small markets. It's packaged in small plastic packets stapled to thin cardboard and is considered a snack by many Filipino children.
But how or where did spicy delis originate? Now this is getting interesting.
Spicy dilis recipe origin
Dilis or anchovies are abundant in the Philippine waters. These kinds of small fish are pretty flexible in Filipino cuisine.
They can be bought fresh or sun-dried and cooked differently. More importantly, spicy dilis can be a snack, or meryenda, with some bread, or pulutan, which is served together with a couple of cold beers. On top of that, spicy dilis are also best served with rice.
Salted and sun-dried fish (almost every type possible) are very popular in the Philippines, and sun-dried anchovies are no exception.
Filipinos have a love for things that are sweet, spicy, and salty; hence, the creation of spicy dilis! Sunbaking or drying foods in the hot sun is the oldest form of food preservation and can be traced back to as early as 12,000 BC.
However, it was improved during the 18th to 19th centuries during the rise of the food preservation industry. So it's safe to say that spicy dilis had already been around a long time and was doing work to satisfy many Filipino children with its delicious taste.
However, if this doesn't make you crave this delicious treat yet, then that's too bad, because it's surely impossible to stop!
How to serve and eat spicy dilis
As mentioned, spicy dilis is pretty flexible in that it can be served as a snack, as a side dish in celebrations, or given the right amount, as a meal for lunch and dinner.
If made at home, this could be paired with beer or any liquor, and is the perfect side dish for beer parties.
What makes spicy dilis a treat is the mixture of sweetness and spiciness from all of the ingredients.
The dilis is coated with a mixture of tomato sauce and sugar, mixed with chili powder and red chilies.
It's also recommended that you use brown sugar in this spicy dilis recipe, as it has an earthier and sweeter flavor to it.
You can adjust the sugar or the other ingredients (such as chili powder) depending on how sweet or spicy you want your spicy dilis to be.
An additional (but optional) ingredient is flour. Flour serves as the ingredient that makes the mixture of chili powder and sugar more consistent; however, you can choose to skip this one. If you want to be more on the traditional side though, then you can add this in.
As for the garnishes, you can use sesame seeds, as this is what they do in other Southeast Asian countries. Or you can put in chopped fresh siling labuyo or dried chilis.
Once it's served as a meal, partner it with rice (sinangag rice) and sprinkle it with a bit of soy sauce to add another layer of flavor.
So you see, there are so many things you can do with spicy dilis. Go create your own!
FAQs
Now, I'm sure you have some questions about our spicy dilis recipe. Let me answer some of those.
What are the benefits of eating dilis?
Dilis, like sardines, are very heart-healthy because they contain the best kinds of polyunsaturated fats. According to numerous studies, people who consume a lot of fish like dilis are more likely to have higher levels of HDL cholesterol and lower levels of triglycerides.
Do you eat the whole anchovy?
As a result of their small size and the fact that they become tender when cooked, the fish's bones can be eaten whole. The fish's flavor and seasoning permeate the bone, making it not only safe to eat, but also savory and nutritious.
Why do anchovies taste so good?
The glutamate formed during the salting process is what gives foods that have cured anchovies their delectable umami flavor. Enzymes and beneficial bacteria change the fish into a salty, briny powerhouse throughout the months they spend submerged in salt, leaving little to no fishy flavor behind.
How much is dilis in the Philippines?
Dilis costs around ₱130.00 to ₱150.00 or $2.30 to $2.66 in retail prices.
Serve up some spicy dilis
Surely, the first bite of spicy dilis will make you crave more. The sweet and spicy flavor is a potent combination, especially for those with a great appetite.
Spicy dilis is one of the Philippines' finest snacks and recipes that isn't so costly or hassling to make, yet it's very mouth-watering. Not to mention, it can also blend with any dish, occasion, or whenever you feel like it.
After all, our spicy dilis is pretty flexible that's just so impossible to resist!
'Til next time.
Do you have your own spicy dilis recipe tips and tricks? Share it with us in the comments.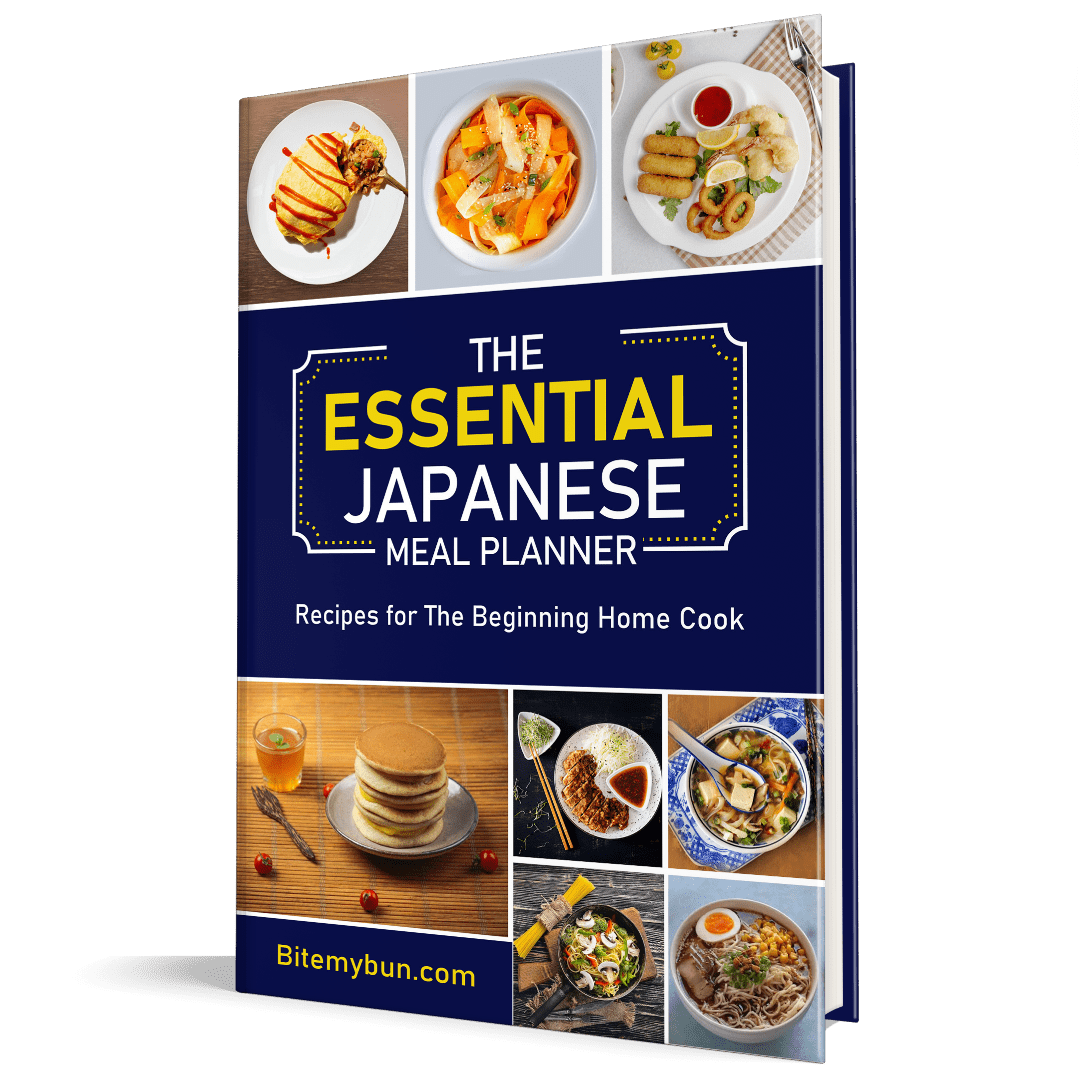 Check out our new cookbook
Bitemybun's family recipes with complete meal planner and recipe guide.
Try it out for free with Kindle Unlimited:
Read for free
Joost Nusselder, the founder of Bite My Bun is a content marketer, dad and loves trying out new food with Japanese food at the heart of his passion, and together with his team he's been creating in-depth blog articles since 2016 to help loyal readers with recipes and cooking tips.