Best Copper Frying Pans Reviewed: from budget to top of the line
I love creating free content full of tips for my readers, you. I don't accept paid sponsorships, my opinion is my own, but if you find my recommendations helpful and you end up buying something you like through one of my links, I could earn a commission at no extra cost to you.
Learn more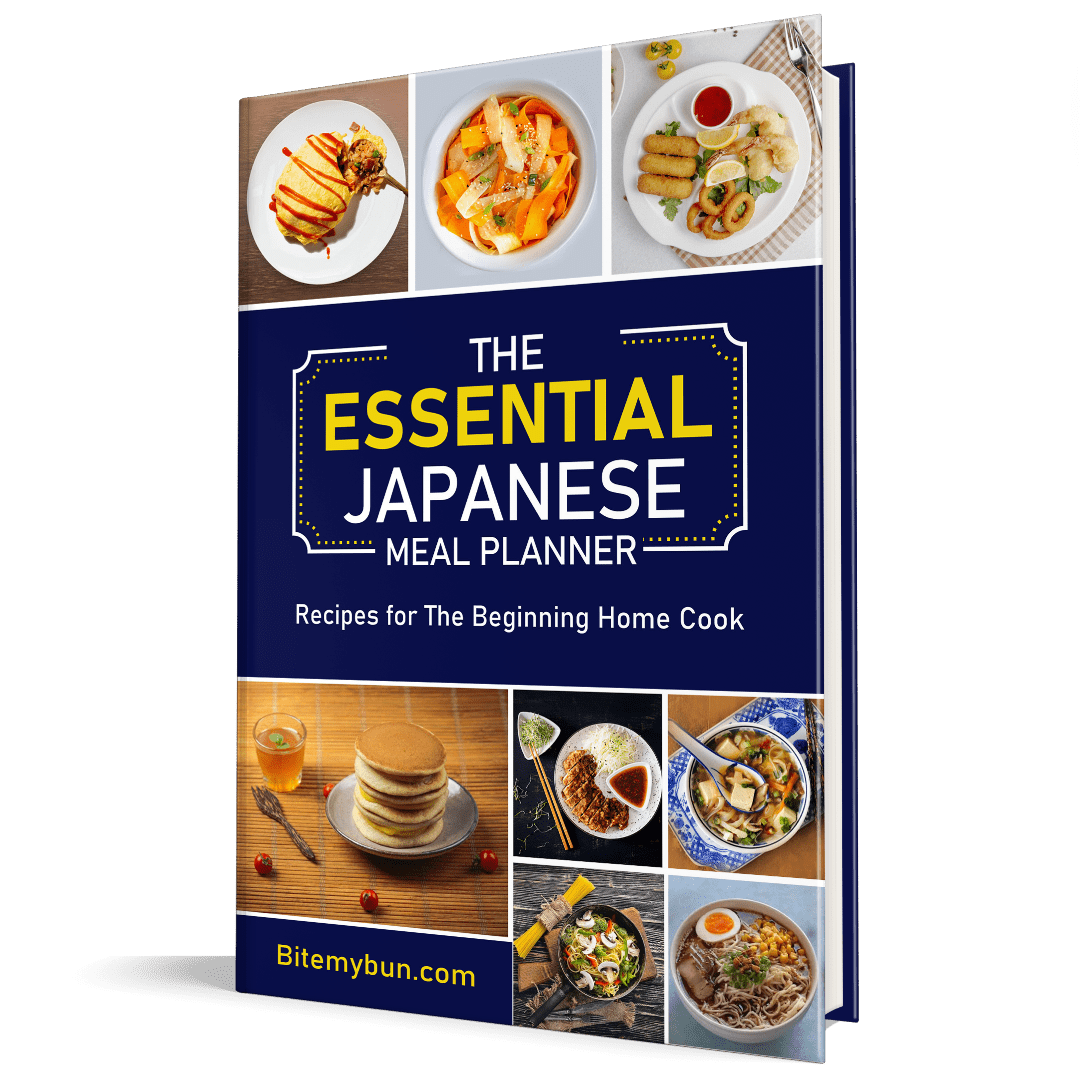 Check out our new cookbook
Bitemybun's family recipes with complete meal planner and recipe guide.
Try it out for free with Kindle Unlimited:
Read for free
If you are passionate about cooking, you know the cookware you use makes a big difference in how the food turns out.
When it comes to the material you use for cookware, copper is a favorite.
Copper is known for being a great heat conductor. It is a durable material that is hygienic, anti-bacterial, and corrosion-resistant.
Because copper is so good at conducting heat, the heat spreads throughout the cookware instead of concentrating in one place. This helps provide excellent heat distribution and it protects against scorching.
There are several types of cookware that are available in copper including pots of all sizes and various pans including frying pans.
If you are interested in purchasing a copper frying pan, this article will provide information on what to look out for and recommend which pans are the best.
One of the best pans I've ever seen is this DeBuyer Prima Matera. It's on the expensive side, I haven't purchased a frying pan in this price range for most of my life, but it really is the best quality.
Of course, there are more budget-friendly options out there, as well as different sizes and for different uses and I want to talk about those as well.
Let's check out the top choices real quick, after that, I'll get into a little more detail about each of these:
10 Tips to Save a Bundle on Asian Ingredients!
Introducing our brand new FREE PDF guide: "Saving Secrets: Unveiling the Art of Saving Money on Asian Ingredients" It's your first newsletter email, so start saving today! 📚🧧
We'll only use your email address for our newsletter and respect your privacy
Cooking with Copper Pans
There is a reason professional chefs prefer to use copper frying pans to cook the tastiest dishes. One of the reasons that copper is such a good choice is its excellent heat conducting properties. The heat is spread out evenly, thus the food does not stick to the pan and burn.
Copper has been one of the top cookware materials for the past 9000 years. In fact, copper is the oldest metal used by humans. This material is not only durable but also hygienic and resists corrosion and damage over time. Therefore, once you invest in quality copper frying pans, they will last you for decades (if not a lifetime).
So what makes a copper pan so great?
Heat conductor
Copper is one of the best heat conductors. In her book Mastering the Art of French Cooking, famed chef Julia Childs once said, "Copper pots are the most satisfactory of all to cook in, as they hold and spread the heat well. And this is definitely true, copper is an excellent heat-conducting metal. It conducts heat at least five times better than it's competitor iron and twenty times better than another popular cookware material, stainless steel.
For the everyday chef, this means that your pan heats up evenly and your food cooks evenly without being under or overcooked on one side only.
So, once you put the frying pan in high heat it gets hot immediately. Once you're done cooking and take it off the heat, it cools very fast. Therefore it saves you time and energy in the kitchen.
How should you cook with a copper pan?
Always be aware of what you are cooking in a copper pan. Since it heats up so fast, this type of pan is ideal for sauteing, searing, making sauces, and even jams. We recommend using your copper pan to make sauces that require a specific consistency. As well, if you want to fry meat and vegetables a copper pan is the best choice. But, you can cook with these pans just as you do with any others, except the food cooks faster in copper pans.
Our best advice is to cook your food on medium heat and avoid using high flames.
Check out this guide on how to cook with copper pans and how to care for them. 
Buyer's Guide: What to Look for in a Copper Frying Pan
While copper is a good conductor of heat and therefore a kitchen favorite, not all copper frying pans are created equal. Here are some things to look for when you are shopping for one of these items.
Lining
Copper is reactive. It interacts with acidic food. In time, these foods can leach the copper causing it to get into food. Because copper is unsafe to eat, copper cookware comes with a lining. The type of lining used can affect the quality of the cookware.
Tin is a common material for copper cookware lining. It doesn't react with acidic foods and it's naturally nonstick.
However, tin also has a low melting point (around 450 degrees Fahrenheit). Therefore, pans can get easily damaged if left on high heat.
Tin is also soft and can wear away with excessive scrubbing.
While tin is often used for copper pan lining, stainless steel is even more popular. Stainless steel is way more durable than tin. However, unlike tin, it does not have any natural no-stick properties.
Also, when tin wears away, you can have your cookware re-tinned. With stainless steel, you are out of luck.
Thickness
Another important thing to consider is the thickness of the pan.
In general, pans should be 2.5 to 3 mm. thick. If they are any thicker, they will not be able to heat food well and if they are thinner, they will not be able to heat food evenly.
Although some believe that the method used to produce the copper can have some effect on its quality, this has not been found to be true.
Appearance
There are two types of copper pans: hammered and smooth.
The hammered finish is a sign of handcraftsmanship, and it generally denotes a higher quality and higher price. But, these days most copper pans are made with machines, and the machine imprints a hammered effect onto the copper's exterior layer. So, it's more of an aesthetic choice for the consumer. Hammered pans look better in the kitchen if you have a rustic style.
Smooth copper pans are more popular especially with well-known brands in the cookware industry. You can find smooth copper pans all over and they look stylish in any kitchen.
Frying Pan Features
While the thickness and lining are properties that will pertain specifically to copper frying pans, there are some things you will want to look for in any frying pan you buy. Here are some things to consider.
Weight: Metal frying pans can be pretty heavy. While you don't want a frying pan that is so light, that it affects the quality, you don't want something that is so heavy that it makes cooking difficult.
Size: Frying pans come in a variety of sizes. While larger frying pans can heat up more food at a time, smaller ones will heat up food more quickly. In general, it's a good idea to get frying pans in a variety of sizes but factors like how often you cook and how many people you cook for will also come into play.
Convenience: Some frying pans are higher maintenance than others. For instance, some are dishwasher safe and some are handwash only. Some can be placed in the oven while others cannot. Some can withstand higher temperatures than others. Of course, it's best to have a frying pan that is easy to clean and that can be used for as many purposes as possible.
Best Copper Frying Pans reviewed
Now that you know what to look for in a copper frying pan, here are a few that are recommended.
Overall best copper frying pan: DeBuyer Prima Matera
De Buyer Prima Matera 28cm Frying Pan is one of the best choices you can make when choosing the best copper frying pan and also features in our list of best copper pans.
De Buyer is the versatile 28cm non-stick, square pan with extra deep sides that are heat resistant up to 450 ° C, making it oven safe and suitable for flambéing.
With a high quality aluminum core and a non-stick Cerami-Tech coating, 100% chemical, PTFE and PFOA free, Copper Chef heats instantly without extra butter or oil, so you can create healthier meals for the whole family. This means that nothing will stick to your pan.
The round, deep design makes it easy to make enough food for the whole family, as you can fit more food in the pan than a traditional round pan – with extra deep sides, a diameter of 28cm and a capacity of over 4 liters.
Use a sponge and wipe your pan like that. But the De Buyer dishwasher is also safe. The bottom line is it cleans so easily, heats evenly, and the glass top helps you cook the food thoroughly.
The glass is sturdy and well built and this is probably the most durable part of the pan.
The rivet handle is ideal for bringing the food in the pan to the table without it becoming too heavy for the handle. With these traits in mind, it's no wonder why this skillet is one of the best.
Check the latest prices here
Best Cheap Copper Frying Pan with a Lid: Home Hero 8"
A lid is a great feature to have on a frying pan. It keeps food warm and limits splatter.
This Home Hero pan is a favorite because it is suitable for all stovetops. It has a nonstick coating that provides optimal heat distribution and makes it easy to clean.
It is 2.8 mm thick giving it an edge over most 2.5mm pans, yet it still allows food to get warm. At 8" in diameter, it is ideal for heating small amounts of food items at once.
It weighs 2.69 lbs. making it easy to use.
Both the lid and pan are dishwasher and oven safe.
Pros:
Comes with a lid
Good size for small portions
Good thickness
Nonstick
Dishwasher and oven safe
Superior heat distribution
Cons:
Nonstick properties do not last
Best Budget Square Frying Pan Set: Copper Chef Square Stack-able
These frying pans, or griddle pans, are perfect for cooking breakfast foods like bacon, sausage, French toast, and pancakes as well as grilled cheese sandwiches and quesadillas.
This set includes griddle pans in a variety of sizes including 8", 11", and 9.5". Each griddle pan comes with a lid.
In addition to the pans, the set comes with a grilling sheet and an attachment that can be put on the bottom to enhance heat induction.
Because the pans are square, they provide more space to heat up food than round pans. They are oven safe up to 850 degrees.
The pans have double riveted handles that add to the pans' durability and they are PTFE and PFOA free. Also, they are nonstick and easy to clean.
Pros:
Square pans hold more food
Good range of sizes
Comes with lids
Superior heat induction
Withstands high temperatures
Oven safe
Double riveted handles
Dishwasher safe
Nonstick
Cons:
Pans are not nonstick as advertised
Best Stainless Steel Copper Frying Pan:

All-Clad SS Copper Core
This 12″ frying pan has a low-profile versatile shape and it is ideal to make sauces, sautee meats and veggies, and sear on high heat.
There's no doubt this is a very sturdy and durable frying pan because it is made of 5 ply bonded construction stainless steel, aluminum, and a thick copper core which allows you to cook on high heat.
It has superior stick resistance to ensure your food never sticks to the pan's lining. As well, the stainless steel material is non-reactive so you can cook any type of food confidently.
The pan has a contoured stainless steel handle that ensures a comfortable grip so you can easily maneuver the pan as you cook.
Pros
high heat capacity of up to 600 degrees F, so you can use it in the oven and broil food
works on induction cooktops
polished stainless steel lining
wide flat base and great shape for frying
durable: made in the USA with American stainless steel and copper
dishwasher safe for easy cleaning
Cons
expensive
the pan stains quite easily
Best Seller:

Kila Chef Tri-Ply Copper Bottom Frying Pan
A simple, yet very good bestselling copper pan. The size of this pan is 18 x 11 x 2 inches and it is great for cooking any type of food. It has a 0.5 mm stainless steel lining and a 1.5 mm aluminum core as well as a good copper bottom.
The pan's steel rivets stay cool and the handle is ergonomic and easy to hold.
This pan is a professional grade piece of cookware at a great price and competes well with more expensive pans in the same category.
As well, this pan has a beautiful finish and it is well crafted so it's going to last you for many years.
Pros
the copper is very durable and gets a nice patina with age
stainless steel lining
aluminum core
food doesn't stick
easy to clean
alloy is made of 18% chrome, 10% nickel, and 72% iron
very light only weighs 3 pounds
Cons
the handle gets loose after a few months of use
food may stick to the pan
Best French Copper Frying Pan:

Mauviel M'Heritage
When it comes to high-quality French cookware, Mauviel is the creme de la creme of copper pans. This brand has been around since the 1830s and chefs love and trust these copper pans.
This is an investment piece, but it will last you for ages. The 7.9″ pan is a smaller sized pan, perfect for searing fish and meats. It has a thick 2.5mm copper layer that heats up so fast, you can cook in no time. This pan has a thin stainless steel coating which makes it better than cheaper pans. The stainless steel interior is non-reactive and ideal for all types of cooking. As well, it is hard-wearing and sturdy.
When it comes to stylish design, Mauviel has it nailed. The pan has a curved bronzed handle that offers superior grip and looks elegant. But, this pan is heavy because it's the real deal – no cheap metals are used to manufacture this product.
Pros
It can be used on gas, electric, halogen stovetops, and in the oven. For induction cooktops, you need a special interface disk.
Lifetime guarantee
100% copper bonded to stainless-steel interior
best heat conductivity for even cooking
bronze handle
top copper cookware brands, trusted by chefs around the world
nonstick
very high quality
Cons
Best Artisan Handcrafted Copper Pan:

Bottega del Rame
If you want an authentic handcrafted copper pan, the Bottega del Rame workshop in Rome makes one of the best. The craftsman is known for his excellent work and art status worthy copper cookware. These pans come in 5 sizes from 7″ to 13″, depending on your needs. The pan is made from 2.5 mm thick 100% native copper foil.
It has a tin interior lining which makes cooking easy and it conducts the heat well. The pan also has a long sand cast brass handle for a superior grip.
It has a semi-gloss finish, and since the pans are handcrafted, you can see the quality in each product. They are all hammered on the surface out of Italian materials.
Customers love these copper pans and they are among the top-rated artisan pans on Amazon.
Pros
hand made in Italy by artisans
100 % copper exterior and tin interior
brass handle
very high rated products
last a lifetime
higher sides so you can cook liquids
looks like a work of art
Cons
shipping takes longer and is expensive
Best Dishwasher Safe Copper Pan:

Lagostina Martellata
Clean up is hard and time-consuming. But what if I told you the 8-inch Lagostina copper pans are dishwasher safe and super easy to clean even by hand? All you need is some hot soapy water and the food debris wipes right off.
This copper pan has a beautiful hammered copper exterior that looks stylish and more expensive than it really is. This hammered pan is made of 3 ply copper and a stainless steel interior, and heat-radiating aluminum core for improved heat retention.
And you get two pans with different sizes!
You can also use the pan to broil in the oven at up to 500 degrees F. What makes this pan stand out is that you can use metal utensils while cooking with it and they don't scratch the pan's surface lining.
Pros
3 ply – copper, aluminum core, and stainless-steel interior lining
metal-utensil resistant
hammered exterior
beautiful aspect
oven-safe
dishwasher-safe
lifetime warranty
lightweight: 2.55 pounds
Italian design
Cons
not suitable for induction cooktops
food may stick to the pan
FAQ about copper pans
There are many questions regarding copper frying pans, and we are answering them right here to help you make informed purchases.
Is it safe to cook with copper?
Yes, it is safe to cook with copper but you need to know that copper pans are actually lined with other materials. The reason for this is that copper is a reactive material. You need a good lining to ensure it is safe to cook on.
Copper is a reactive material which means that the copper ions react to other materials. It is reactive with highly acidic and alkaline foods such as tomatoes. If you cook a tomato sauce in a copper pan with no lining, for example, it takes on a metallic and unpleasant taste.
That's why you need to choose a copper frying pan that is lined with a non-reactive material. With the lining, you can cook any type of food and it is 100% safe to eat.
What's the best lining for copper pans?
The two most popular copper pan linings are stainless and tin. But, the most popular is tin. The reason for this is that tin has a great chemical bond with copper. It is also quite malleable and it tends to melt easily, which makes it easy to work with.
So, most copper pans have tin linings. In many European restaurants, tin can melt because it has a low melting point of 450 degrees F. Therefore, these pots need regular maintenance and coppersmiths re-tin them every once in a while.
But, if you want a copper pan that resists very high heat, you can buy one that's lined with stainless steel.
What are the advantages of copper pans?
fast heating response time for very quick cooking
copper is hygienic and has antibacterial properties
the pans have tin or stainless steel interior linings so you only get the benefits of cooking with copper
most copper pans are nonstick
cool down quickly
last for decades
durable
extreme heat distribution in the pan
great for browning foods like pancakes
excellent to cook fish and seafood
aesthetically beautiful in the kitchen
How do you clean copper cookware?
The dishwasher is the most obvious answer, of course. But, not all copper pans are dishwasher friendly. In that case, it's time for some manual cleaning, but don't worry it's easy.
Copper naturally darkens over time, which means that it develops a patina. This actually makes it look even more elegant in the kitchen. If you want to give the copper pan its shine back, use a copper cream polish. It makes the cookware look shinier and cleaner.
This Wright's cream cleaner is an excellent choice from Amazon:
Now, if you want to make a natural paste, just add some lemon juice and salt to a small bowl and rub it into the pan with a toothbrush. It gets rid of the bigger dark stains.
In terms of cleaning, you can just wash a copper pan in the sink with hot water and dish soap. Usually, the tin or stainless-steel interior doesn't let too much food stick, so you don't have to do a lot of hard scrubbing.
It is essential that you dry the copper pans very well, or else the water can tarnish the copper.
Are copper frying pans bad for health?
No, copper pans are not bad for your health if they have a protective interior coating.
But, the copper can become toxic and dangerous if the coating starts to scrub away due to intensive scouring and damage.
Make sure your pan's interior coating is in good condition. In case it deteriorates, copper seeps and leeches into your food when you heat it.
This is dangerous for your health and you can experience copper intoxication, although this is quite rare.
For more information about the safety of copper pans, refer to this article. It states that trace amounts of copper in the body is not harmful.
The danger arises when copper cookware leaks copper into our food. But, you can avoid such problems by replacing any damaged pans and investing in hig-quality cookware.
Are copper frying pans nonstick?
It depends on the interior lining and coating of the pan. Since you are not cooking directly on the copper, the coating may or may not be nonstick, depending on the brand.
What is commonly referred to as "copper nonstick pans" are in fact, aluminum pans which are coated with a nonstick copper-toned ceramic material finish. This type of finish contains copper colored pigments but it is not a real copper pan.
Also read: these are the best nonstick copper pans
What should you not cook with copper?
This answer applies to copper pans without thick protective coatings.
You should not cook foods that are acidic. This refers to foods like vinegar, lemons, tomatoes and any other foods with a high acid content.
As a general rule, the FDA recommends you don't cook anything with a pH under 6 in a copper pan.
Conclusion
Now that you know your options for copper frying pans, which will you be using in your kitchen?
Although a copper frying pan is a big investment in terms of cost, it is durable and can last you a lifetime.
So, you're bound to get lots of use out of these pans year after year. In comparison to Teflon or aluminum pans which must be replaced frequently, this is a great type of pan to buy and have in your collection.
As a piece of cookware, it is the best heat conductor and you can make any type of delicious meal in it.
Need some more pans for your collection? I bet you don't have some of these great tiny copper pans yet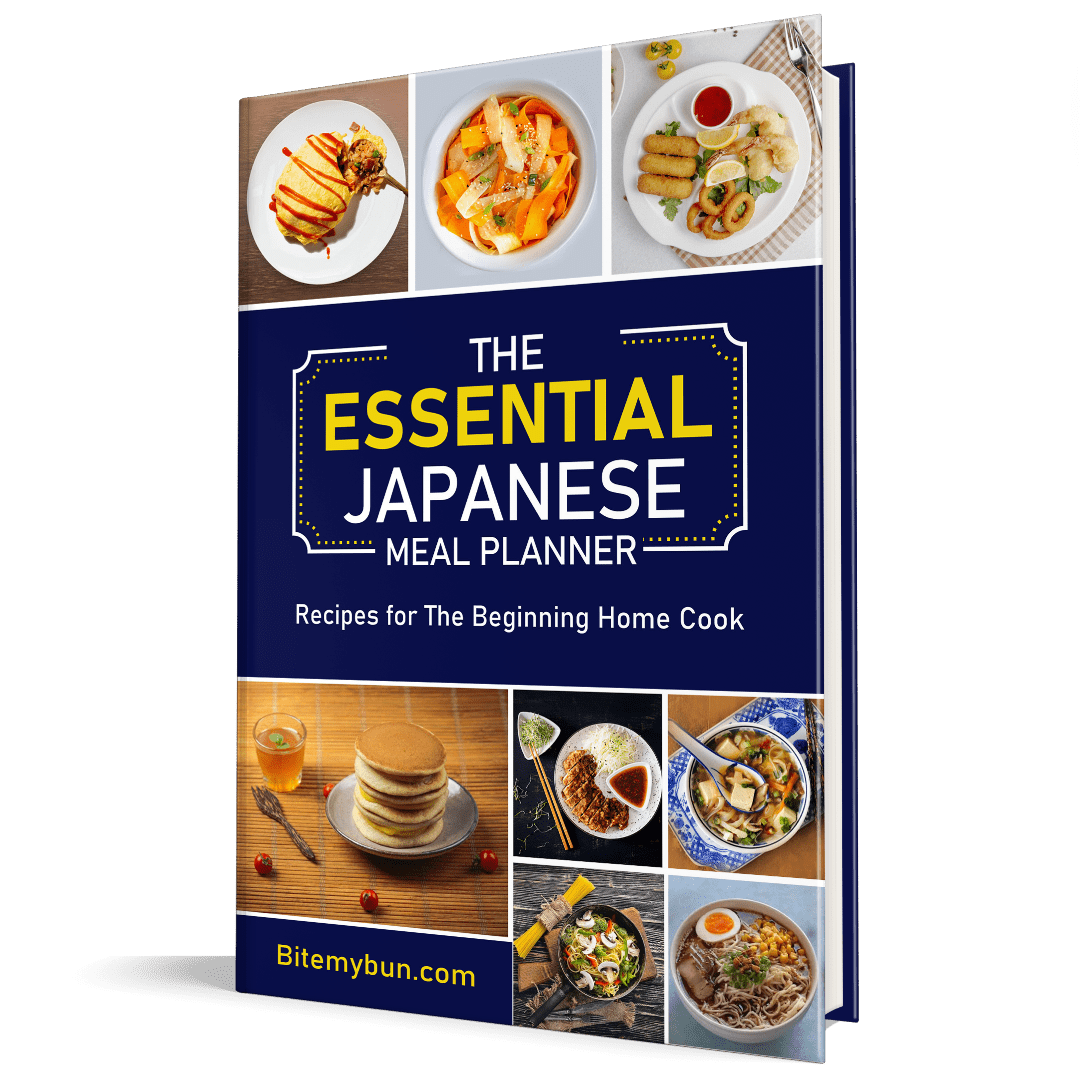 Check out our new cookbook
Bitemybun's family recipes with complete meal planner and recipe guide.
Try it out for free with Kindle Unlimited:
Read for free
Joost Nusselder, the founder of Bite My Bun is a content marketer, dad and loves trying out new food with Japanese food at the heart of his passion, and together with his team he's been creating in-depth blog articles since 2016 to help loyal readers with recipes and cooking tips.