6 Best Copper Nonstick Pans to consider for your next purchase
I love creating free content full of tips for my readers, you. I don't accept paid sponsorships, my opinion is my own, but if you find my recommendations helpful and you end up buying something you like through one of my links, I could earn a commission at no extra cost to you.
Learn more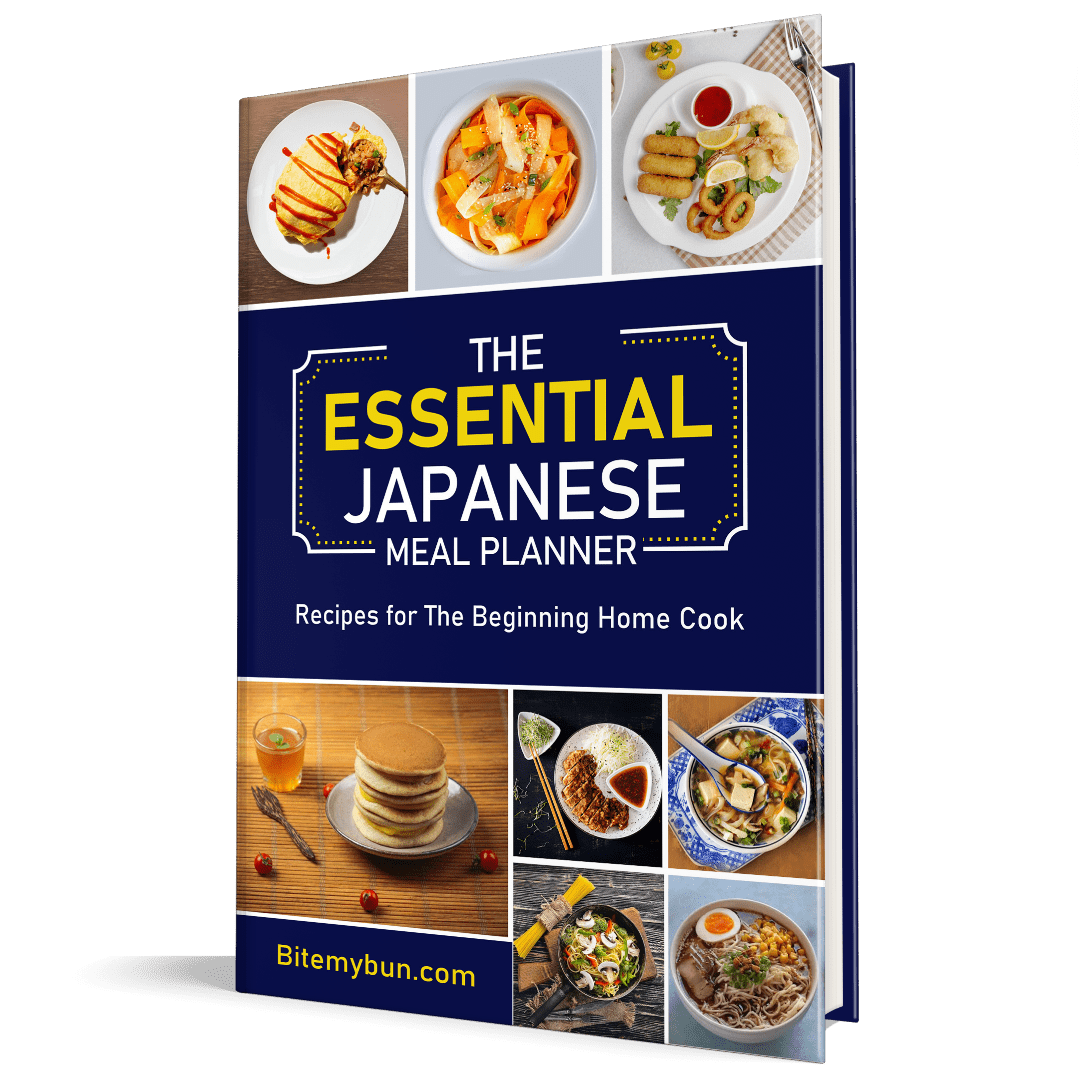 Check out our new cookbook
Bitemybun's family recipes with complete meal planner and recipe guide.
Try it out for free with Kindle Unlimited:
Read for free
When it comes to essential kitchenware, having a quality nonstick pan is a must. You should understand that getting a copper nonstick pan will allow you to prepare your meals effortlessly. These pans have a slippery surface, which means your food will slide easily out of your pan. In addition, these pans are easy to clean, which means you won't waste any of your time with clean up after you are done cooking.
Many people like using copper nonstick pans since they have remarkable heat distribution, and they also adapt well to rapid changes to temperature. This is one of the major reasons why professional chefs love copper cookware.
When you walk into a kitchen with copper cookware, you will be fascinated by the shiny brownish appearance of this cookware. It has a traditional and stylish appearance. So, if you want to own a copper nonstick pan, you should know that it will add some beauty in your kitchen, in addition to making it possible for you to prepare healthy meals.
10 Tips to Save a Bundle on Asian Ingredients!
Introducing our brand new FREE PDF guide: "Saving Secrets: Unveiling the Art of Saving Money on Asian Ingredients" It's your first newsletter email, so start saving today! 📚🧧
We'll only use your email address for our newsletter and respect your privacy
Why should you consider using a copper nonstick pan?
Here are some of the benefits of using copper nonstick pans:
Copper conducts heat well – one notable thing about copper pans is that whenever the temperature on the stove changes, the temperature on the cookware will change quickly. This is very important for some cooking methods like browning steaks.
Copper allows heat to distribute evenly – even heat distribution is very important since it assists in preventing hot spots on pans, and it also allows food to cook evenly. Even though copper nonstick pans tend to be a bit expensive, they last longer than other pans. That's the reason why many people consider buying them.
Weight – nonstick copper pans will sit securely on your stove. In addition to this, they are light enough to be carried around, even when filled with water or food.
Also read: read this if you're looking for a complete copper kitchen set
Why do chefs use copper pans?
One of the main reasons chefs use copper pans is because these pans conduct heat five times better than your average pan. As well, one copper pan conducts heat twenty times better than a stainless steel pan. This makes cooking quick and easy – and that's exactly what chefs need. Their time is limited, therefore they want high-performance cookware. As well, when you use a copper pan, the flavors, aromas, and nutritional value of food doesn't change. This means you are not losing valuable nutrients. Chefs want food to have lots of flavors. Another reason chefs love copper is that it is a nonstick material, which means food doesn't stick to the bottom. They can be confident their food doesn't taste burnt or overcooked. Finally, chefs prefer copper pans for aesthetic reasons. If they are filming or being photographed, the copper pans look fancy and decorative.
Best Copper Nonstick Pans reviewed
While it's hard to pinpoint just one "best copper pan", we've selected pans that are very high quality and well-rated by customers.
Copper Chef 10 Inch Round Frying Pan with Lid
If you are searching for a perfect pan to replace all your pans in the kitchen? Or, are you looking for a healthy and safe away to enjoy the versatility and ease of non-stick kitchenware? From your oven to stovetop, the Copper Chef 10 Inch Round Frying Pan with Lid will get the job perfectly. This pan will impress you with its even heat distribution, and its Cerami-Tech coating will make the stickiest meals to slide off the pan with ease.
Notable features:
Durable – the Copper Chef 10 Inch Round Frying Pan with glass cover is made out of nonstick ceramic and aluminum material. The materials used to make the pan offer high-quality durability, which ensures that you can use this pan for extended periods of time. This pan has a very slick nonstick surface, which ensures that food doesn't stick as cook steaks, fry meat, eggs, bacon, omelets, bake desserts and chicken, whip cream, or broil fish.
Even and faster heat distribution – when using this pan, you will realize that you don't need to use high temperatures that you use with your ordinary pots. The Copper Chef 10 Inch Round Frying Pan has a cutting-edge stainless steel induction plate that is directly built into the pan. This induction plate ensures quick and even heat distribution to the entire pan. This is ideal for your eggs, steak, omelet, vegetables, pancakes, and bacon. In addition to this, you will not have any challenge in cleaning this pan since it is completely dishwasher safe.
Safe, healthy, and eco-friendly materials – one notable thing about this pan is its ceramitech coating, which is healthier since you will only use less fat or oil while cooking. If you desire to have healthy cooking every day, then this is your ideal choice. The pan is PFOS, PFOA, PTFE, and cadmium free coated, and it doesn't have any harmful materials. Therefore, this pan is safe to use for kids and adults. This pan will not leak any toxic chemicals in your food.
Oven safe – one thing you should understand about this pan is that can resist the heat of up to 850 F. This means you can use this pan on your oven as well as a stovetop. With this pan, you can sear your pork on the stove, and then bake it to the desired results in the oven. The pan has a strong helper handle, which makes transporting it to from your stovetop to oven very easy. Its metal handles with ergonomic shape can become hot, and you should always be careful when handling them.
Nonstick bottom – another interesting thing you should note about this pan is that it's coated, and it won't tarnish or oxidize like other pans that require frequent polishing. You can use this pan on a grill, electric induction, or open fire. In addition to this, you won't have to add any extra oil, butter, or grease. You can add natural oils like canola, peanut, or canola oil to add some extra flavor to your meals.
Tempered glass cover – this pan has a very beautiful glass cover, which allows you to monitor your food as you cook, without losing any heat. The glass cover allows food to cook faster since it keeps the heat contained inside the pan. This lid is designed with thermal shock-resistant technology, so you don't have to fear about the glass shattering. In addition to this, the lid has an ultra-double design, which boosts its performance level.
Read more: Red Copper Pans vs Gotham Steel
MICHELANGELO 8 inch Non-Stick Copper Frying Pan with Lid
The MICHELANGELO 8 inch Non-Stick Copper Frying Pan with Lid will definitely be a good addition to your kitchenware. This nonstick copper frying pan is made from premium-quality aluminum, which ensures even and quick nonstick heat distribution.
Notable features:
Ultra nonstick and scratch-resistant coating – this pan has superior titanium and ceramic interior, which is nonstick, as well as scratch-resistant. This surface boosts both the cooking performance as well as durability of the pan. With this pan, your meals will just slide off this pan's nonstick surface. The pan is ideal for use over low – medium heat, with little butter or oil for healthy meals. Moreover, the pan is easy to clean, and dishwasher safe. However, hand washing is recommended.
Even and quick heat distribution – the MICHELANGELO 8 inch Non-Stick Copper Frying Pan with lid is designed out of aluminum allow—professional grade. This material conducts heat evenly and quickly, with accurate temperature control, and it doesn't have any hot spots. With this pan, your food will fry evenly and quickly and slide into your plate once done. Your food will not flake, peel, or even chip.
Stainless steel handle with ergonomic design – another interesting feature on this pan is its long stainless steel handle, which has a nice and comfortable grip. This handle remains cool as you cook with the pan, and makes it easier to maneuver the pan. The stainless steel handle is heated, and oven safe since it can withstand the heat of up to 500 F. Therefore, the MICHELANGELO 8 inch Non-Stick Copper Frying Pan with Lid is your perfect pan for searing your fillets.
Heat resistant glass cover – this small frying pan has a heat resistant glass cover, which allows you to monitor your food right from the start to the end. The glass cover seals in the nutrients and flavor for a faster and healthier cooking experience.
Safe and healthy material – the pan has a toxic-free ceramic copper coating, which is PTFE and PFOA free. This coating allows you to enjoy healthy meals. In addition to this, the pan has a flat bottom. This means you can place the pan evenly over any heat source. In addition, you can use it on different stoves, including induction, gas, and glass.
Check out prices and availability here
Almond Nonstick Ceramic Copper Frying Pan: Non-Stick 10 Inches Skillet with Glass Lid
This is another interesting nonstick pan that will replace most of the pots in your kitchen. The Almond Nonstick Ceramic Copper Frying Pan: Non-Stick 10 Inches Skillet With Glass Lid is a versatile kitchen tool, that will allow you to cook different foods in your kitchen. Having one of these pans will allow you to cook healthy meals since you don't have to use a lot of oil or butter when cooking.
Notable features:
Durable nonstick material – this pan is made out of durable and nonstick material. With the pan, you can easily prepare delicious omelets, eggs, bacon, as well as other delicious meals on its nonstick surface. In addition to this, the pan is oven-safe, as it can withstand temperatures of up to 420 F. With this pan, you won't have to worry about your food sticking anymore.
Nontoxic ceramic coating – the Almond Nonstick Ceramic Copper Frying Pan: Non-Stick 10 Inches Skillet With Glass Lid has a beautiful ceramic coating, which is PFOA and PTFE free. This allows you to cook healthy meals safely since you don't have to add any extra butter or oil.
Tempered glass cover – another interesting feature about this glass is its tempered glass cover, which is oven safe, and it can withstand the heat of up to 500 F. The glass cover will keep your meals warm inside the pan until they are ready to serve. In addition, it also allows you to monitor your food, while you are still cooking it.
Even cooking – every Almond copper nonstick pan measures 3.0mm, which ensures optimum heat distribution and control. This, in turn, leads to even cooking whenever you are preparing your meals.
Versatility – Whether you have a gas stove, induction table, grill, or even an electric cooker, the Almond Nonstick Ceramic Copper Frying Pan: Non-Stick 10 Inches Skillet With Glass Lid is ready for any of these cooktops. The pan resists oxidation, and it will not tarnish. In addition to this, it is 100% dishwasher safe.
Check out the latest prices here
Also read: review of the 13 best induction cookware sets
Red Copper 12 inch Pan by bulbhead Ceramic Copper Infused Non-Stick Fry Pan
Does your frying pan fail you every time? Is cooking frustrating? Well, the Red Copper 12 inch Pan by bulbhead Ceramic Copper Infused Non-Stick Fry Pan will make you fall in love with cooking again. The pan has the perfect cooking surface for your daily meals. You can fry your eggs, omelets, bacon, or pancakes, or choose to sauté your veggies, sear your steak, or bake your favorite dessert on this pan. This pan is easy to clean because of its nonstick surface. You should just note that this pan will be a great addition to your kitchenware collection.
Notable features:
This copper-infused pan has a high heat-resistant PTFE and PFOA-free ceramic coating that is scratch resistant. This coating will not chip, flake, or even peel.
The ceramic surface will allow you to fry your favorite breakfast eggs, meats, and veggies among other meals without butter, sprays, or oils.
The Red Copper 12 inch Pan by bulbhead Ceramic Copper Infused Non-Stick Fry Pan has aluminum rings. These allow for even heat distribution and as a result, there are no hot spots.
The pan is versatile and oven-friendly. It can withstand the heat of up to 500 F. Furthermore, it is dishwasher safe, which makes cleaning the pan much easier.
Gotham Steel 11" Non Stick Fry Pan Titanium and Ceramic Copper Coating
You expect copper pans to be very expensive and draining on your budget. But that's not the case with this excellent copper pan that costs under $40. The Gotham steel nonstick copper pan has a ceramic copper coating which makes it almost impossible for food to stick.
Just imagine that you can make your favorite healthy meals without butter or oil. It instantly gets rids of most of the unhealthy fats in a dish. The size of this pan makes it ideal for making breakfast egg dishes and frying meat.
Notable Features:
Multi-use: this pan is safe for stove-top use as well as oven use. So, you can make your favorite frittata egg dish in no time.
Ideal size: the circumference of the pan is 11″ which means you can cook 2 large eggs at once, or make a pancake. The pan is ideal for breakfast foods. As well, it is the best pan if you cook for two.
The pan is very easy to clean and dishwasher safe. Since the food doesn't stick, you don't need to do any hard scrubbing.
Price: At less than $35, this pan is a great bargain because it has the features of hundred dollar pans at a fraction of the price, therefore it is suitable for all budgets.
Healthier: A copper pan is healthier than a Teflon pan for example. The reason is that many Teflon nonstick coatings contain carcinogenic ingredients. A copper pan is less risky to use.
All-Clad Copper C4110 C4 8 in. Fry Pan
This is the most premium type of copper pan you can buy on Amazon. Yes, the price is huge, but it is very high-quality and a chef's favorite. Famous chef Julia Child once raved about the benefits of a 100% copper pan – and this one is like that.
All-Clad is a popular brand known around the world for its durable cookware. The pan is made in the USA from high-quality premium American copper, so you can be sure it lasts you a lifetime.
Notable Features
Material Purity: this pan is made out of 100% pure American copper. It is not mixed with any other type of metal.
Quick Heat-up: this pan is very fast at heating up. It heats up to high temperatures rapidly so cooking is faster. It is ideal for searing.
4-ply Bonding: The construction of the pan is unique – it is bonded all the way, even to the rim of the pan. This allows for even heating and perfectly browned foods. It also ensures precise heat transfer to food doesn't burn.
You can use this pan in the oven or broiler. It can withstand up to 600 degrees F in the oven, so you can make all kinds of delicious foods, such as roasts.
It is also compatible with gas, ceramic and electric stovetops.
The surface of the pan is lined with stainless steel, for a great nonstick cooking experience.
Are copper pans worth the money?
Let's examine the benefits of a copper pan and I'll explain why a copper pan is worth the money. As you know, many high-end copper pans are expensive. But, the lower-priced copper pans perform almost as well. There is a reason why copper pans are considered luxury cookware. Besides the fact that these pans are excellent heat conductors, distribute heat evenly, and have the ideal weight, there are more reasons why a copper pan is worth the money. A copper pan responds to heat changes quickly. This means that you will notice that the onions are caramelizing as you stare at them. As well, you have control of the cooking temperatures. A copper pan gives you precision as you cook because it maintains the heat at a constant temperature. Finally, a copper pan is an aesthetic piece in any kitchen. There's no doubt it looks fancier than a boring Teflon pan.
What should I look for when buying a copper pan?
It is challenging to buy a copper pan without prior knowledge. There are many options to choose from and some are very costly. Before you buy a pan, consider the following criteria which help you make an informed decision.
Material and Construction
There are different kinds of copper cookware. Some have a copper core, which means that there is a thick layer of copper squished between other metals. Some are clad, which means that different metal layers are bonded together. An example of this is an aluminum-steel-copper mixture. The last type of construction is a copper bottom. This means the bottom exterior of the pan is made of copper, but the other pieces are not.
Thickness
If you want the best copper pan, look for one that is not very thin. The ideal copper pan has a thickness between 2.5 and 3 mm. Anything that is thinner than 2 mm is not worth investing in because it doesn't perform well during cooking. As well, avoid anything thicker than 3 mm because then the pan doesn't retain heat as well.
Warranty
Look for pans with a long warranty time. This means the manufacturer is confident the pan will last a long time. There must be at least a 5-year warranty for good quality pans. Some manufacturers offer a lifetime warranty. This means the pans are durable.
Finish
There are two types of finish: shiny and matte. The shiny finish is lustrous and looks beautiful in the light. The matte finish is elegant and has a brushed texture. Depending on your aesthetic preferences, you can choose between a smooth or hammered (textured) finish.
Price
A good copper pan is more expensive than some other types of cheaper materials. But, consider the benefits of copper in the long run. It is worth investing in good cookware that lasts a lifetime as opposed to bad cookware you need to replace annually. If a copper pan seems too cheap, stay away from it because it probably doesn't contain enough copper as its primary material. Therefore it might make your food stick, which defeats the purpose.
Why is my non-stick copper pan sticking?
This is the biggest issue people face with their copper cookware. Many people think they made a mistake investing in copper pans. But, the problem is that they are not seasoning their pans properly. A sticky surface is easy to fix. All you must do is re-season the pan. First, wash the pan as you regularly clean it. Next, rub some vegetable oil (like canola) onto the surface. This reseasons the pan and gives back the nonstick surface almost instantly. When you apply the oil, rub it in while the pan is either lukewarm or at room temperature. This helps it from sticking the next time you use it. Just keep in mind that using oil or melting butter while cooking isn't enough. Sometimes the pan requires seasoning.
Are copper pans toxic?
Many people wonder about the toxicity of copper. As a standalone metal, copper is toxic and it should not be ingested. That's why, copper pans are lined with a different surface, such as stainless steel or tin. Your copper pan MUST be lined. Copper reacts chemically to certain substances such as acidic ingredients. The chemical reaction occurs when copper comes in contact with acidic substances like tomatoes or lemon juice, or alkaline foods such as nuts and beans. In that case, the copper dissolves into the food. This makes people sick and causes vomiting and nausea. If you have these symptoms, you're probably experiencing something called copper toxicity. To avoid such problems, buy copper pans lined with unscratched and nonreactive metals like aluminum and stainless steel.
Bottom Line
There you go. These are some of the best copper nonstick pans that you can find in different online stores like www.amazon.com. These amazing nonstick pans make your cooking much easier. So, forget about spoiling your meal because of a bad pan.
Also read: these are the top French copper pan brands to check out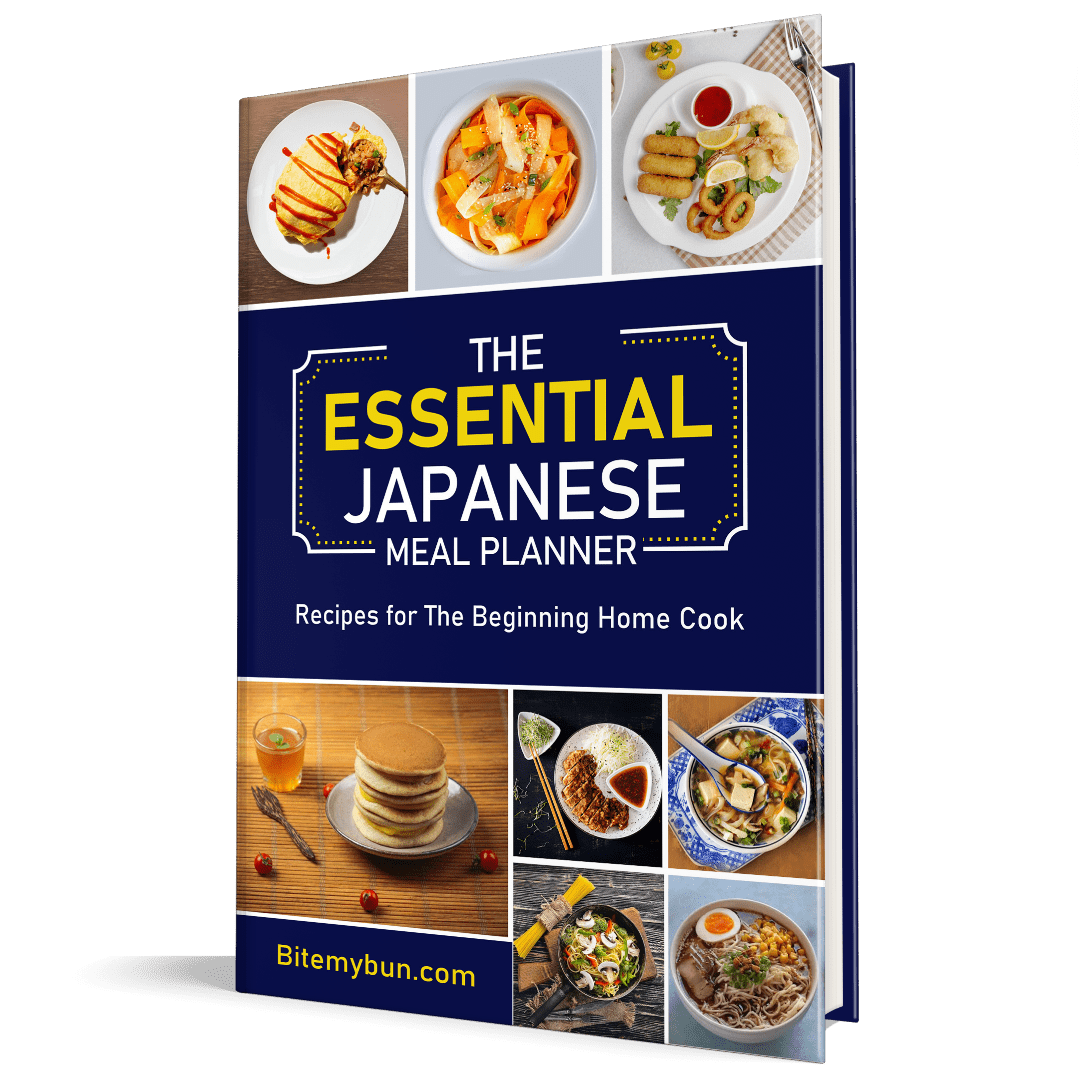 Check out our new cookbook
Bitemybun's family recipes with complete meal planner and recipe guide.
Try it out for free with Kindle Unlimited:
Read for free
Joost Nusselder, the founder of Bite My Bun is a content marketer, dad and loves trying out new food with Japanese food at the heart of his passion, and together with his team he's been creating in-depth blog articles since 2016 to help loyal readers with recipes and cooking tips.