I love creating free content full of tips for my readers, you. I don't accept paid sponsorships, my opinion is my own, but if you find my recommendations helpful and you end up buying something you like through one of my links, I could earn a commission at no extra cost to you.
Learn more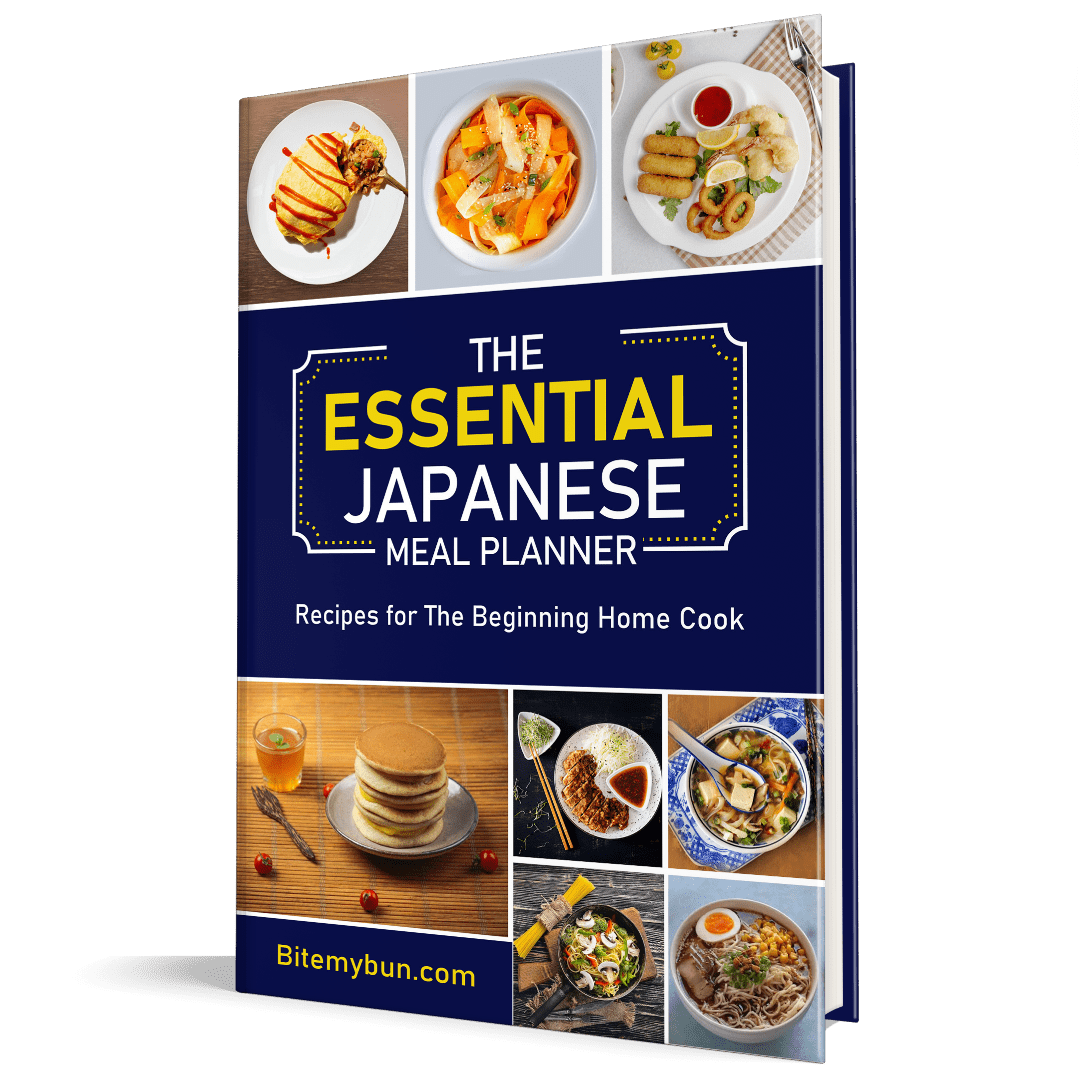 Check out our new cookbook
Bitemybun's family recipes with complete meal planner and recipe guide.
Try it out for free with Kindle Unlimited:
Read for free
If you like to buy fresh chicken and seafood to cook your favorite recipes, you know how important a good boning knife is.
Actually, it's an essential kitchen tool that helps you trim around the bone. Not only is it safer than using a regular kitchen knife, but a Honesuki knife is a lifelong investment because it's among the highest-quality knives out there.
The overall best honesuki knife is the Tojiro because it is a versatile boning knife that's perfect for chicken and other small animals. It has a razor-sharp blade, a pointed tip, and a traditional Japanese honesuki shape.
Price-wise it's one of the best value products because it has a single bevel design and a perfectly angled edge for enhanced precision and it's also made of the best carbon steel material.
It's the kind of knife that will make cutting the meat and fat off the bones a hassle-free experience and since it's easy to hold, you won't feel unsafe using it.
With the sharp tip, you can really poke at that cartilage and soft bone to make the meat fall off faster.
If you want to know more about the specific features, check the full review below.
But, I've also got another five must-have honesuki knives to try, so keep reading to see my full reviews.
Honesuki knife buyer's guide
A honesuki knife has a specific build and design. The knives that are labeled "honesuki" have the characteristics that you need to debone chicken and small animals or fish.
But there are still some features to consider when picking the best knife for your kitchen.
Kaku vs maru boning knife
Kaku is an eastern Japanese-style knife. It has a triangular-shaped blade where the bottom is wider and the top is narrow and pointed.
Maru is a western type of boning knife where the width of the handle and blade is the same.
Size
The honesuki knives I've shared range in size between 4.5 inches to 6 inches. The size refers to blade length.
These sizes are all excellent for slicing, cutting, and deboning meats.
If you are going to go for large birds like turkeys, you might want to choose the biggest knife. With it, you can also butches some lamb legs or large trout.
But, if you stick to chicken, a 4.5 or 5.3-inch knife is a perfect size. Also, if you have small hands, a smaller knife is easier to maneuver.
Handle
A resin handle is the best because it is very long-lasting. Resin is a strong, high-quality handle material that is comfortable to hold but also resistant to the wear and tear of frequent use.
A composite wood handle is also good and quite comfy to hold. You won't see any rust or stain marks on composite wood handles.
Don't choose anything with a cheap plastic handle as it can come off or break and it's a potential safety hazard.
Material
Don't settle for any blade material. The best material for a honesuki knife is carbon steel or molybdenum stain-resistant steel.
This means that the knife is extremely well made, durable, and doesn't rust, even when exposed to water.
The steel also ensures that the knife stays sharp. After all, the thin, sharp knifepoint is essential for easy deboning.
Price
Most honesuki knives cost over $70 and can go up to $500 in some cases. But the ones I recommend are between $70-$170.
These are high-quality knives and many are made in Japan by skilled craftsmen. They are not to be mistaken for cheap supermarket boning knives.
You'll notice the difference a quality utensil makes by simply looking at how sharp and perfect the edge of the blade is.
Also check out my complete guide on types of Japanese BBQ
Best honesuki knives reviewed
I want to get into the reviews right now and I am comparing the best honesuki knives on Amazon. They are all in a similar price range but that's because professional-grade honesuki blades are expensive.
These aren't the kind of cheap knives you can pick up for less than ten bucks. If you're serious about upgrading your knife game, then keep reading.
Best overall honesuki knife: Tojiro
material: VG-10 steel
size: 6-inches
If you need a do-it-all type of boning knife, the Tojiro is an excellent option because it is barbershop-grade sharp, hard, and stiff.
I can even compare it to the sharpness of a scalpel if that helps, so imagine how well you can debone chicken, turkey, fish, and of course bigger meat cuts.
It works especially well when you trim fat because you can actually remove almost every single bit of fatty tissue.
This knife is the perfect size for the average cook looking for an all-purpose blade. The knife is exceptionally well made with 3-ply clad construction. The core is made of VG-10 super steel and encased in layers of rust-resistant steel.
It's got a 60 on the Rockwell hardness scale, so you can be sure the blade is hard and sturdy. With the 9-12 degree blade angle and thin upper blade, you can cut in one go.
While it's mostly a single bevel knife, it is very precise, sharp, and you can use it for almost any cutting task. The composite wood handle makes it comfortable to hold.
It is also rust-resistant and easy to wash and it doesn't warp or dull for years.
Best budget honesuki knife: Zelite Infinity
material: high carbon stainless steel
size: 4.5-inches
Alright, when I say budget, I don't mean very cheap, but this Zelite knife is still cheaper than all the other Japanese boning knives.
It also depends on the size, but the 4.5 inch is the best for precision boning of any meat or seafood and it can even be used to core tomatoes and other veggies.
It has a riveted and rounded handle which makes it one of the most comfortable to use.
Sometimes holding a boning knife can be challenging, especially when you go for those hard cuts at odd angles. But this one doesn't slip from your hand.
In terms of the build, the honesuki knife is made of 67-layer high carbon stainless steel (Damascus steel). This means it is resistant to rust and also has a sharp blade.
The reason I really like this smaller boning knife is that it only weighs 4.4oz (125g), so your hand doesn't get tired when you work with it. It's really comfy and it has a tapered bolster, which gives you more control.
The blade is honed to 12-15 degrees on each side, which is common with Japanese blades and it's one of the main reasons it's so versatile. You can use it for boning a large fish, some lamb thighs, but then you can also use it to cut up steak.
Tojiro vs Zelite
Both of these knives are in a similar price range, but the Tojiro is a bit more expensive.
Size: the Zelite is 4.5 inches, compared to the large 6-inch Tojiro.
The Tojiro is a classic Eastern-style poultry boning knife with a thin blade whereas the Zelita has a wider blade. It is also suitable for deboning larger meat cuts like lamb.
The Zelita's triangular blade shape is slightly harder to control so the Tojiro is more precise.
Tojiro is one of the sharpest knives and maintains its sharpness for a longer time because of the skinny blade.
The bottom line is that these two boning knives are similar in price range but their design differs.
If you want a traditional knife, go for the Tojiro. But, if you want something more versatile and affordable, opt for the Zelite.
Best honesuki knife for chefs: Sakai Takayuki
material: inox steel
size: 5.9 inches
The Sakai Takayuki knife is truly one of the top-rated honesuki blades. It's preferred by chefs because it's made in Japan of high-quality inox molybdenum stain-resistant steel.
The handle is made of resin and overall it's a long-lasting and damage-proof boning knife. One thing to note about resin that it's water-resistant and neither the blade nor the handle gets damaged.
The Takayuki is a single bevel knife with a hardness of 60 and a weight of 6.08 oz. It's a bit heavier than some other knives with a wooden handle but it's also more durable.
One of the best features is the pointed tip which makes it easy to cut through very hard muscle and cartilage. Since you have a firm stable grip on the knife, you can cut and slice any meat.
The Sakai brand is one of Japan's best with a long history of over 600 years of cutlery craftsmanship.
I recommend this boning knife for those looking for a premium blade that doesn't need frequent sharpening. It's perfect for busy kitchens and restaurants where there a lot of meat boning.
Check prices and availability here
Best Maru type (western-style) honesuki knife: Sakai Kikumori Nihonko
material: hi-carbon steel
size: 5.3 inches
The other Sakai knife I just mentioned above is a Kaku type, which just means Eastern-style but this is a maru type of honesuki. This is a Western-style boning knife which means that the blade and handle are the same width.
Thus, the blade is thinner than many other Japanese boning knives. What makes this shape interesting is that you can hold the knife overhand-style.
So, with this Nihonko knife, you can cut strips of meat from hanging chickens and other meats. Thus, it can be a useful tool for cutting smoked meats too or jambon.
It's also great for boning ducks, turkey, and small game fowl. And if you just want to use it the classic way for boning chicken, you can definitely do so too.
The design is quite simple and this knife is extremely lightweight and easy to hold. The downside is that it's easy to cut yourself because the handle is not quite as ergonomic as some of the other similar knives.
If you're in the Osaka region, you'll hear that this honesuki style is called "Hankotsu" as that's the regional term for it.
Sakai Takayuki vs Sakai Nihonko
There's no doubt that Sakai is one of Japan's premium cutlery makers. Let's compare their two honesuki knives:
The Takayuki has a wider blade, while the Nihonko is a Maru type, meaning it has a narrow blade.
Nihonko is similar to the traditional Western-style boning knife so the blade and handle are the same width. It might be a bit hard to get used to deboning with the Japanese method of holding the meat.
The Takayuki knife has a resin blade that is superior to the composite wood handle of the Nihonko knife.
Since the Nihonko is cheaper than the Takayuki, it's a better budget purchase. Although the Takayuki is made of even better materials.
The bottom line is that both of the honesuki are made by the same Sakai brand and they are both highly rated.
It all comes down to the particular shape of each and if you want an authentic Japanese boning utensil, the Takayuki is a great choice. But, if you want a simple, Western-style made in Japan knife, the Nihonko is excellent.
Best easy-to-use honesuki knife for chicken: Misono Molybdenum
material: molybdenum steel
size: 5.6 inches
Chicken thighs are hard to debone with a big knife because you really need a thin blade but with this Misono poultry knife, you no longer have to struggle with such issues.
Traditional western boning knives have a curved blade, but this Japanese one doesn't and it actually gives you an advantage because it's very stable and sturdy in your hand, allowing for higher precision when cutting.
If you're on the market for a replacement for your western boning knife, you will appreciate how sharp and lightweight this Misono 5.6″ is.
It's the kind of thin profile knife that stays sharp and can be sharpened for many years to come. This is a great honesuki for chicken, especially for deboning things and drumsticks or removing the wings.
Misono makes a special molybdenum high carbon steel boning knife that is lightweight and stain-resistant. This medium-sized knife is the ideal poultry boning knife.
What makes it unique is the asymmetrical bevel of 70:30. This creates an extremely sharp knife, similar to Japanese single-edged knives.
It means that the sharpness is concentrated on the front of the blade at a slightly steeper angle than at the back. Therefore, the cutting edge is very thin.
Best honesuki knife for left-handed people: Yoshihiro
material: carbon steel
size: 5.75 inches
Using a honesuki knife designed for right-handed people only is dangerous. If you are left-handed, you need a knife that you can use safely.
This Yoshihiro stain-resistant knife is not specifically designed for lefties but you can use it easily because it's designed for double-edged making. In order to use it, you have to change the sharpening from the right to the left side.
But, overall it's suitable for use as a leftie and it won't be a challenge to debone the chicken. When it comes to the build, this knife is extremely well-made.
It is made of carbon steel, vanadium, chromium, and molybdenum. You've probably noticed the name states that it's also a sabaki knife which is the same as honesuki, and specifically used to cut the meat off the bone.
It's a very sturdy knife and thus the Yoshihiro is one of the most well-built knives out there. Combined sabaki and honesuki knives are heavier than others.
This one is an 11-ounce knife and many Japanese chefs love to use the Yoshihiro because it lasts a really long time, doesn't rust, doesn't stain, and maintains its sharpness.
Misono vs Yoshihiro
These two specialty honesuki knives are similar in shape but there are some notable differences to note.
The Misono handmade knife is specially designed for butchering and deboning chicken.
The Yoshihiro knife is suitable for use by both right-handed and left-handed users so it's a great choice for lefties too.
Both are made of high-carbon stain-resistant steel material and they're lightweight.
Yoshihiro has a slightly longer blade but both knives have a very sharp tip.
The handle of the Yoshihiro is slightly heavier than the wooden handle of Misono but it acts as the perfect counterbalance to the thin blade.
I prefer the Misono for chefs who need a knife just for chicken or duck.
The bottom line is that these two knives are fairly similar and the reason why you might pick the Yoshihiro is if you are left-handed. The other knives are all designed for use by righties only.
What is a Honesuki knife used for?
As far as boning knives go, the Honesuki is quite special. It's a Japanese boning knife that's used for cutting and boning poultry, rabbit, and other small animals.
But, traditionally the honesuki is a specialty knife for poultry, and chicken specifically.
It is also used when butchering larger animals to cut through the smaller parts and trim the fat. But, these days it's really popular as a fish filleting knife.
Since it has a thick heel, it's easy to scrape the meat from the bones. It also has a thin, pointed tip which is used to make very precise cuts.
If you regularly fillet fish or cut up meat in your kitchen, then you need the Honesuki knife because it makes cooking so much easier.
When you visit an authentic Japanese kitchen, you'll realize that they have lots of different knives for different tasks. Most chefs use the honesuki knife for butchering poultry and small animals and nothing else.
This type of knife comes in very handy when you want to cut the chicken for yakitori!
But, I want to warn you that you should only use the honesuki knife for what it's intended for or else it won't perform too well – it's not an all-purpose kitchen tool.
For teppanyaki you need a different type of knive. These are the top 4 need-to-have knives when cooking Teppanyaki reviewed
FAQs
What does Honesuki mean?
The Japanese word "honesuki" translates to "bone knife" in English.
It is a simple word and it specifically refers to this particular type of knife with a pointed tip, sharp edge, and blade that is narrow at the tip and wider near the handle.
What's the difference between honesuki and garasuki?
Both garasuki and honesuki are poultry boning knives. But, the honesuki cuts through fat, tendons, cartilage, and connective tissue to remove it from the bone.
The garasuki, on the other hand, is much more powerful and cuts through the bones easily. Honesuki cannot cut through bones.
For cutting through bones, you can also go for the Best Hibachi Chef Knife | These 4 are the knives you want to buy
Are Honesuki single bevel?
Yes, most honesuki knives are single bevel but there are many double-bevels too. The thing is that the double-bevel loses sharpness faster than the single bevel.
An asymmetric double bevel has a stronger edge and it is less prone to chipping over time or if you hit hard bone.
Do I need a Honesuki knife?
The answer depends on how often you cook and how often you buy fresh poultry and fish. The honesuki knife has a durable edge and it's is thin and light compared to many other boning knives.
It is perfect for breaking down a chicken and filleting fish so if you like to buy those meats, then yes you need a honesuki.
The thing is that using a honesuki knife is intuitive and you're going to enjoy working with it.
Sure, a western boning knife might do the job but the sharpness, durability, and precision of a Japanese knife are pretty hard to beat. Besides, even if the honesuki knife is more expensive, it can last you a lifetime.
Takeaway
If your cutlery collection lacks a good poultry boning knife, then any of the honesuki on our list can do the job very well.
Using a boning knife for the first time can be intimidating, I'll admit that. There's a fear of cutting your fingers so that's why you need a knife with a sturdy non-slip handle and a long blade so you don't have to struggle to get into the meat.
The Tojiro Honesuki is a great beginner-friendly honesuki that has a 6-inch blade. The blade is not thin like the Sakai knives so it's easier to use.
It will make life easier and once you have a super-sharp quality knife in your collection, you won't regret it!
Now, you can start buying fresh poultry and do the deboning at home without overpaying for pre-cut meat at the butcher shop.
Found your favorite honesuki knife? Try it out on this delicous Chicken Inasal Recipe (Just as finger licking good as the original!)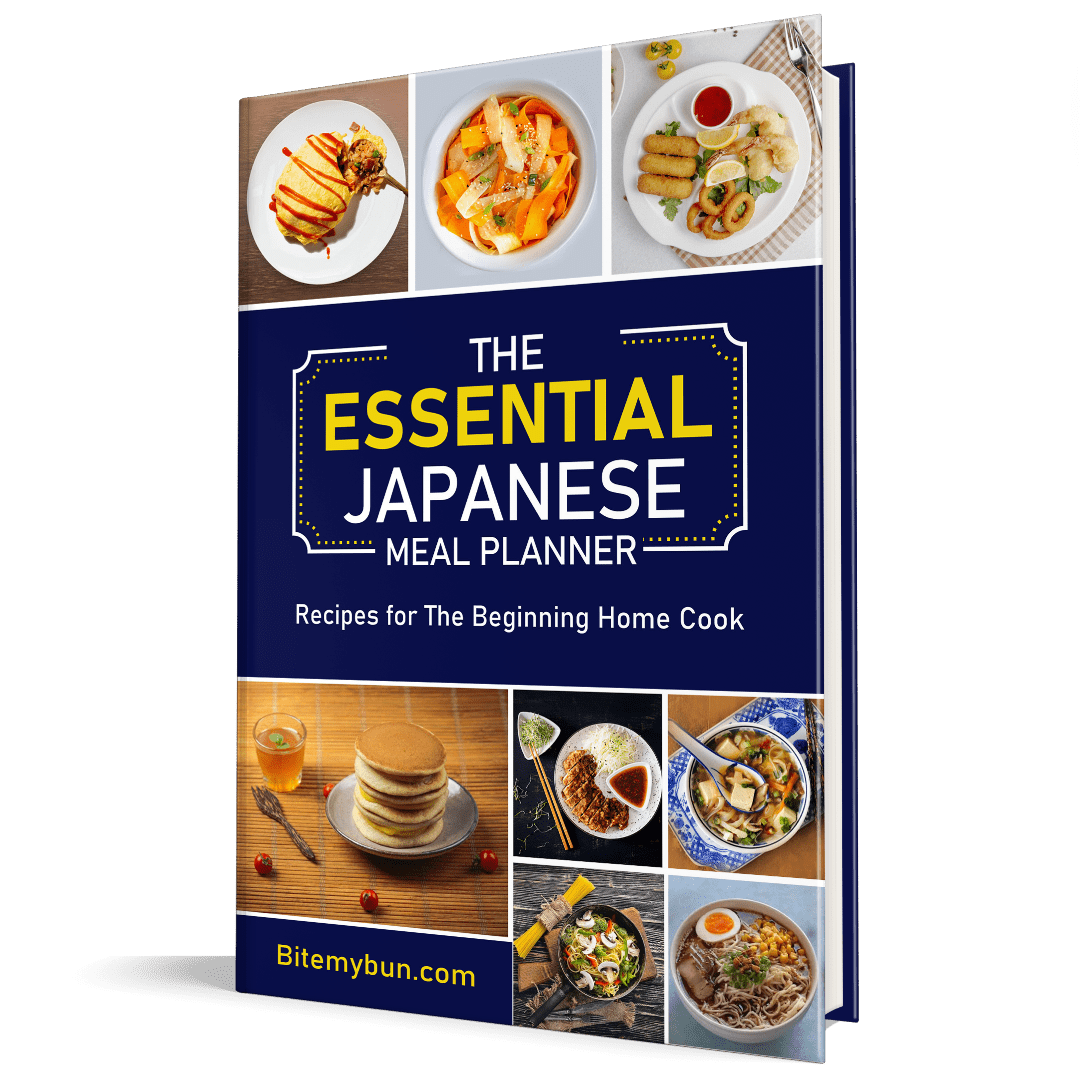 Check out our new cookbook
Bitemybun's family recipes with complete meal planner and recipe guide.
Try it out for free with Kindle Unlimited:
Read for free
Joost Nusselder, the founder of Bite My Bun is a content marketer, dad and loves trying out new food with Japanese food at the heart of his passion, and together with his team he's been creating in-depth blog articles since 2016 to help loyal readers with recipes and cooking tips.