Best Miso Paste Brands Reviewed & When To Use Which Flavor
I love creating free content full of tips for my readers, you. I don't accept paid sponsorships, my opinion is my own, but if you find my recommendations helpful and you end up buying something you like through one of my links, I could earn a commission at no extra cost to you.
Learn more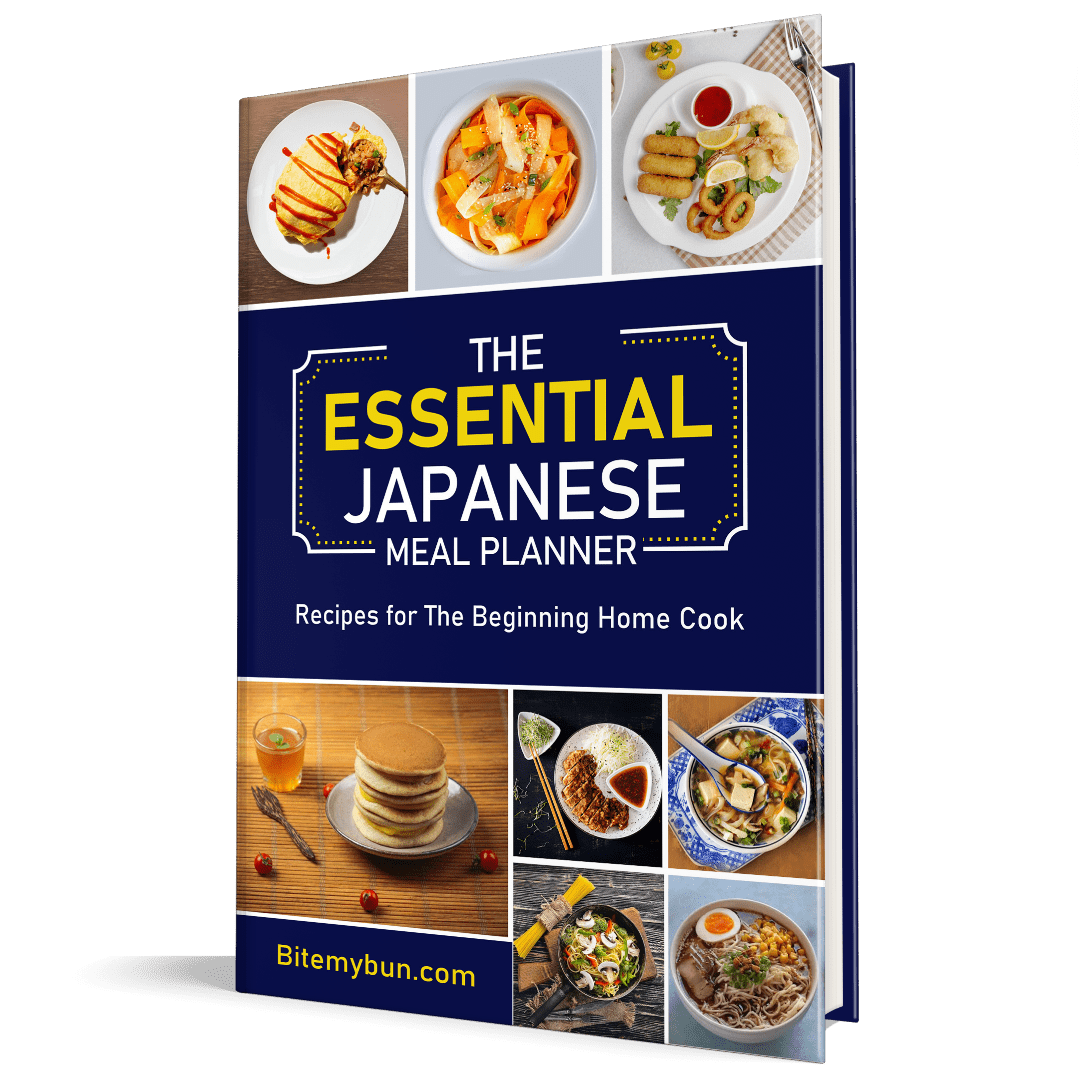 Check out our new cookbook
Bitemybun's family recipes with complete meal planner and recipe guide.
Try it out for free with Kindle Unlimited:
Read for free
There's so much miso paste out there nowadays, but did you know using red miso when the recipe calls for white can change the whole flavor of the dish?
Or that some have additives in them that can change the flavor?
This guide will take you through buying the best miso, so you can be sure you have the right paste in your pantry.
My favorite brand to use is this Shirakiku shiro miso. White miso paste is so versatile and not overpowering. If you're looking at using miso for the first time, this white miso is your choice.
Here are the best authentic miso flavors you can use:
10 Tips to Save a Bundle on Asian Ingredients!
Introducing our brand new FREE PDF guide: "Saving Secrets: Unveiling the Art of Saving Money on Asian Ingredients" It's your first newsletter email, so start saving today! 📚🧧
We'll only use your email address for our newsletter and respect your privacy
What is the best type of miso?
There are many types of miso. The most popular one is Shiro (white) miso since it has the mildest flavor. It also happens to be pale in color which is what gave it its name.
The darker the color of your miso, the stronger the taste. You can substitute different kinds of miso pastes for one another, just prepare to use less of it if you use darker or red paste. You can always add more to it along the way.
Depending on what you're looking to cook your miso with, the yellow miso is a highly versatile miso paste to have in your kitchen.
You can often use it in place of red miso, although you may need to scoop a little extra for stronger umami flavors. Thus, many home cooks would regard the yellow miso as the best type of miso.
This, however, may depend on your preference. So, it's a good idea to try out each type of miso to see which you prefer best in your cooking.
Best authentic miso paste brands
If you take a look at the most popular Miso pastes on Amazon, you'll notice that customers are increasingly searching for organic and healthy options.
Non-GMO, organic, and additive-free varieties are common miso pastes that people buy. Here is a list of the best selling miso pastes on Amazon.
Best White Miso Paste (Shiro): Shirakiku
Shirakiku is a popular Western brand, specializing in Asian food. It has become a staple in grocery stores across America.
This is a white, light-flavored miso paste. This is a large family size pack for those who use miso often.
Shirakiku brand miso paste is gluten-free and less salty than other brands.
If you're looking for a more delicate flavor, then white miso paste is the way to go. It will add a subtle umami flavor to your dish without overpowering it.
When it comes to the flavor of white miso paste, it's a bit more complex than just being delicate. It also has a sweet and nutty taste that can really enhance the flavor of your dish.
White miso has a little less salt by definition and has had the shortest fermentation period, which is great to experiment with when you're starting out.
So if you're looking for something with a bit more complexity, white miso paste is a great choice.
Best Red Miso Paste (Aka): Miko Brand
Miko is part of the Miyasaka USA brand, best known for instant miso soups. They also sell different varieties of miso paste.
This is a very popular brand of red miso. It has an intense taste, well suited for soups and stews.
Customers love this miso because it is made from NON-GMO soybeans and has no unhealthy additives like MSG.
If you're looking for a more robust flavor, then red miso paste is the way to go. It will add a deeper umami flavor to your dish and can really stand up to heartier ingredients.
It has been fermented the longest and this gives it a stronger flavor.
If you're looking for something with a bit more depth, then red miso paste is the way to go.
Best Yellow Miso Paste (Shinshu): Yamasan Kyoto Uji
The first thing you see is its unique packaging, which you see more and more with miso paste. I have to see I'm not 100% used to it yet, but maybe that's my traditional "scoop-me-up-Scotty" thinking.
It is useful for adding a small amount to your dish or plate, so I have to give them that.
It is naturally brewed without heating, and you can taste the fermentation process in the deep and rich flavor.
Yellow miso paste falls between white and red and some argue it's the most versatile, once you know what you're doing.
Yellow miso paste is a great choice for lighter dishes. It will add a subtle umami flavor to your dish that will shine through.
Yellow miso paste is also a great choice for dishes that need a bit of sweetness. It has a lightly sweet taste that can really enhance the flavor of your dish and it's often used in soups and marinades.
Best Aka & Shiro mix (Awase): Miko Brand
Again, the Miko Brand comes out on top here because it does such a great job of subtly mixing these two flavors.
Awase miso is a mix of two or more types of miso to get the flavor benefits of both so technically it could be the mix of any two miso types.
The awase made from Aka and Shiro is a great mix though, because it combines the strengths of both the strongest and mildest flavored miso.
A lot view this as an all-purpose miso, if you don't have a specific recipe that calls for either white, red, or yellow, you can use awase and your recipe will turn out great.
Perfect for trying out new dishes and combinations!
Best Flavored Miso Paste: Yuzuri-kko Yuzu Miso
Yuzuri is a family-owned Japanese brand with a long tradition in manufacturing miso paste.
This type of miso paste is uniquely flavored. It is made with yuzu fruit and fermented for only three months.
It has a light, slightly floral, and sweet flavor with a hint of tartiness. It is chunky miso, to be used in a smaller quantity than others.
Best Gluten-Free Miso: Hikari Organic
Sometimes you need a gluten-free or soy-free miso substitute. Thankfully, there are several options to choose from.
Hikari is the most popular brand of miso, used by many restaurants. It is Japan's #1 organic miso paste brand.
Hikari is known for the great value it offers. Their pastes cost about $14 and are sold in tubs of 17.6 oz.
Most times, but not always, miso contains grains. Check the label for grains containing gluten, such as barley (Japanese mugi ortsubu), wheat (tsuba), or rye (hadakamugi).
Some gluten-free grains are rice (Genmai), sobamugi, and millet (kibi). If you buy prepared miso soup, be aware that it is usually made from soy sauce, found to contain wheat; so tamari might be a better option without gluten.
This product is a bestselling miso paste on Amazon. It is popular with customers because of the light, flavorful taste. It is also an organic product, with no MSG, no harsh additives, and it is gluten-free.
Check prices and availability here
Best Soy-Free Miso: South River Azuki Bean Miso
It's harder to find good soy-free miso, but you can get a great miso paste out of chickpeas from Miso Master (which is my favorite) and the South River Miso Company.
If you want to make it yourself you should prepare yourself for a fermentation process of about a year before it'll be done, so in my book, that's not the best option.
Popular Unique Miso Flavors
Kome Miso
This is the most common and most beloved type of Japanese miso paste. It's made of white rice and comes in several different colors.
Genmai Miso
Genmai is another popular type of miso. But, this one is made with brown rice instead of white. Therefore, it has a nutty flavor, similar to nutty cheese. It's popular in Japan and gaining popularity in North America too.
Mugi Miso
This type of miso requires a very long fermentation period compared to others. It is made of barley grains, and it has a dark red color. This one has a powerful earthy flavor that's hard to miss if it's in your dish.
Mame Miso
Mame is also called Hatcho, and it is a dark-colored miso paste. It's made from soybeans and only a minimal amount of grains. It has a rich, deep flavor; thus, it's a Japanese favorite.
Soba Miso
Like soba noodles, soba miso is also made out of buckwheat. The flavor is similar to soba noodles, too, but it has a similar fermentation process to the white and yellow varieties. Although it's tasty and flavorful, this type of miso is less popular than the others.
Conclusion
There are a lot of miso brands out there and not all have the same balanced flavor profile.
I hope sharing my favorites has helped you in making a great choice in not only best brands, but the types of miso to use in your next dish.
Also read: these are the best miso substitutes you can use in your dishes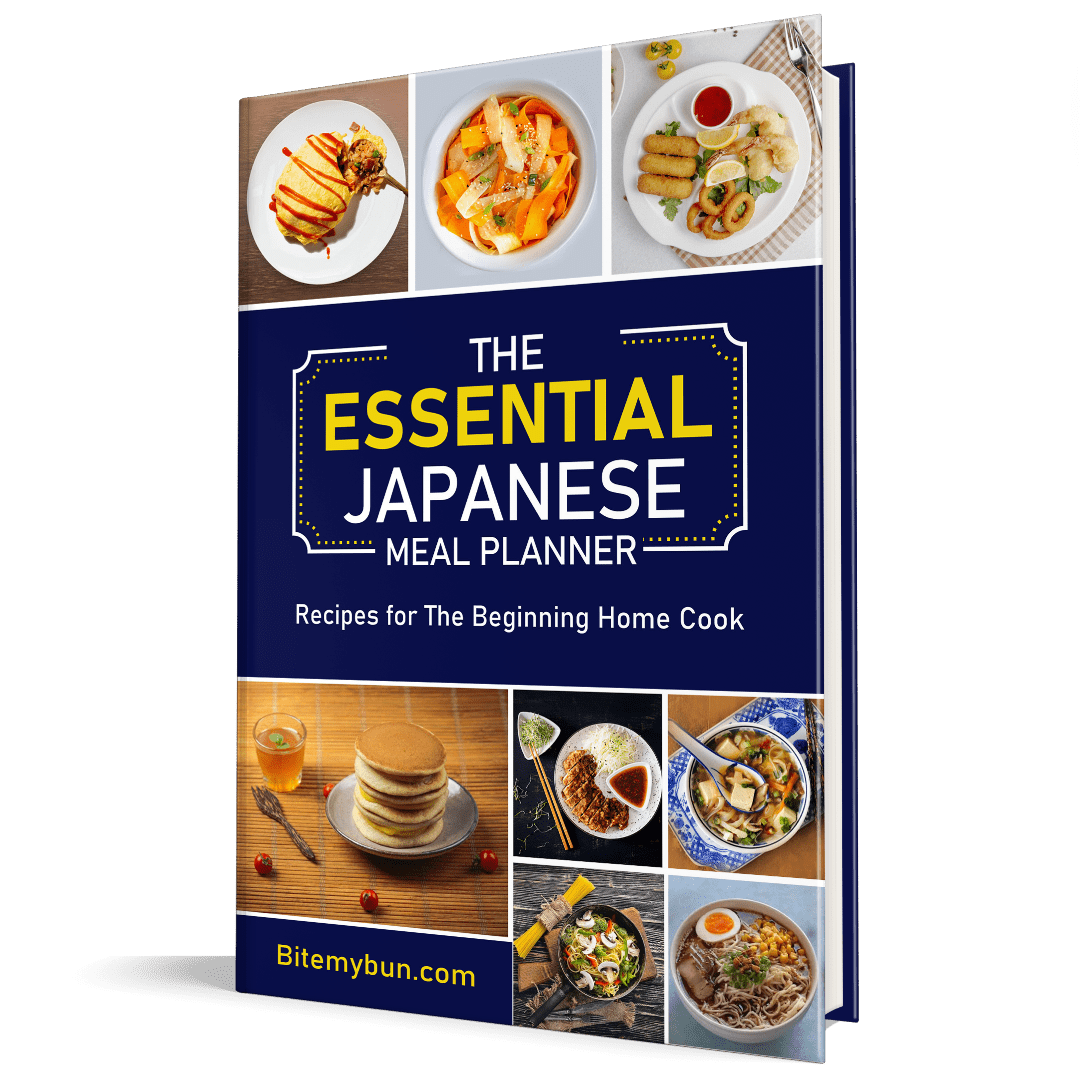 Check out our new cookbook
Bitemybun's family recipes with complete meal planner and recipe guide.
Try it out for free with Kindle Unlimited:
Read for free
Joost Nusselder, the founder of Bite My Bun is a content marketer, dad and loves trying out new food with Japanese food at the heart of his passion, and together with his team he's been creating in-depth blog articles since 2016 to help loyal readers with recipes and cooking tips.