Best saucepan for perfectly cooked rice: Top 5 helpful non-stick tools
I love creating free content full of tips for my readers, you. I don't accept paid sponsorships, my opinion is my own, but if you find my recommendations helpful and you end up buying something you like through one of my links, I could earn a commission at no extra cost to you.
Learn more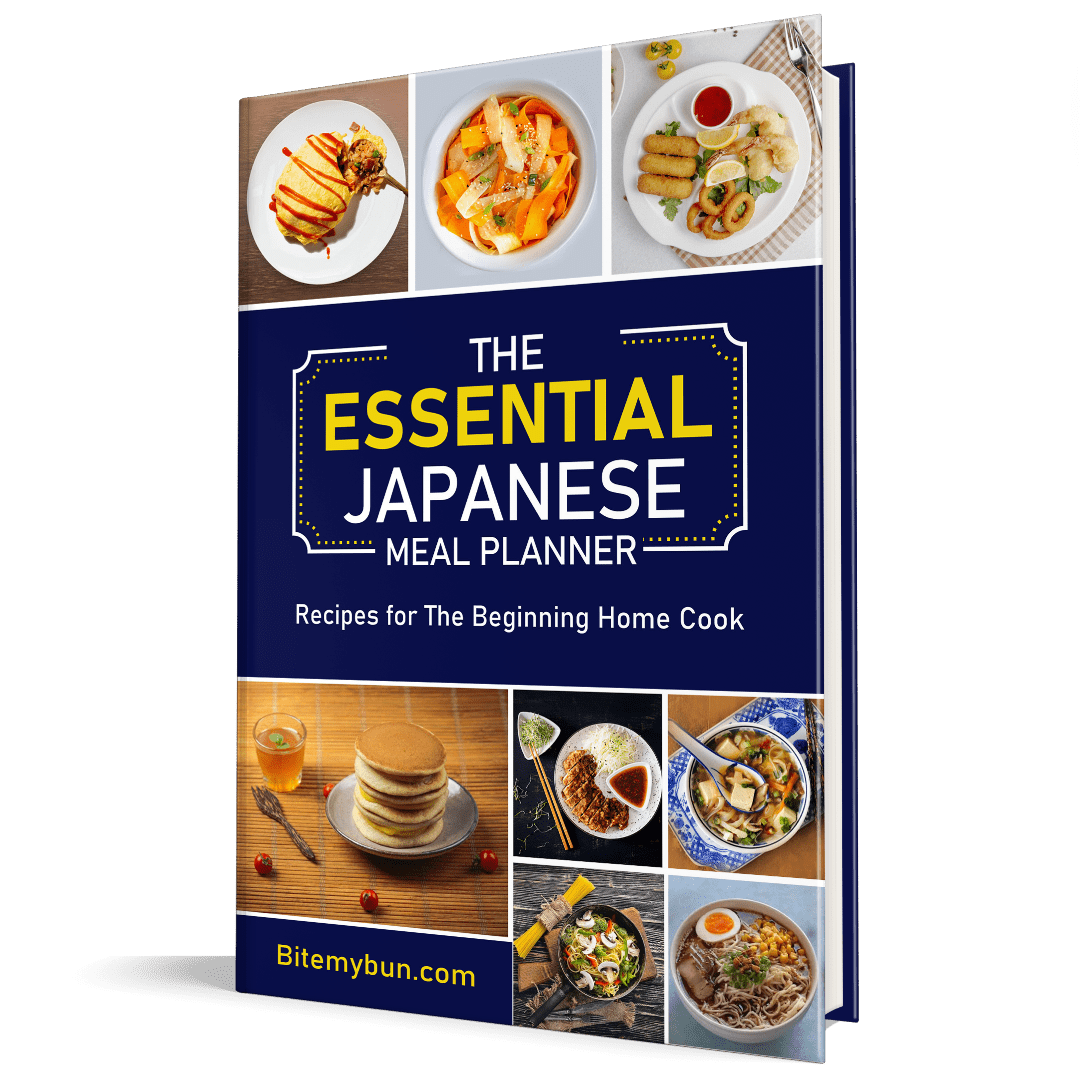 Check out our new cookbook
Bitemybun's family recipes with complete meal planner and recipe guide.
Try it out for free with Kindle Unlimited:
Read for free
You find a delicious rice recipe, but then you realize it calls for a saucepan, and yours make the food stick.
Perhaps your pans are old, and you can't even find the matching lid anymore. That's when you know it's time to get a suitable saucepan that's versatile for cooking all kinds of ingredients.
If you've cooked rice in a saucepan before, you know it's different than using a rice cooker.
Whether you're using a saucepan for cooking rice because you don't have a rice cooker or looking for great pans that make cooking rice dishes easy, I've got you covered with a selection and review of the best saucepans for cooking rice.
If you struggle cooking rice that doesn't stick and doesn't get mushy, then you need a tall saucepan with a non-stick coating.
The best overall saucepan for cooking rice is this Calphalon Classic Nonstick Sauce Pan with Cover because it is affordable, doesn't let the rice stick to the bottom, and has a tall shape with a thick base. These features make it the perfect rice cooking saucepan that is also sturdy and easy to clean.
You can check the table for a quick overview of the best saucepans here and then scroll down to read a detailed and thorough review of each one down below.
17 Easy Recipes Anyone Can Make
All the tips you'll need to get started in Japanese cooking with, for a limited time, free as our first email: The Complete Japanese With Ease Cookbook.
We'll only use your email address for our newsletter and respect your privacy
Buying guide
What is a suitable saucepan for cooking rice?
The real question is, what makes a pan suitable for cooking rice dishes? Does it need to have special features?
Indeed, the answer is yes.
Not all saucepans are created equal, and when you cook rice, you need a pan that won't cause the rice to stick to the bottom.
There's nothing worse than preparing a tasty pilaf or fried rice, only to realize it's all burnt and stuck to the bottom of the pan.
Who knew cooking rice on the stovetop could be challenging? But it CAN if you're using the wrong tools.
Here are the features to consider before buying a saucepan for rice:
Size
The pot size should measure somewhere between 3-5 quarts.
A smaller 2-quart pot size is only suitable for cooking about 1 or 2 cups of rice at once. This might be ideal for singles, students, or couples.
Therefore, if you like to cook family-sized meals, a 3-5 quart pot is ideal, even making enough rice for leftovers.
Material & non-stick coating
The material should be aluminum or ceramic It should distribute the heat evenly, which prevents food from sticking to the bottom and helps it cook at an even temperature.
Stainless steel
Stainless steel is notorious for rice sticking to the pan's bottom. Also, the cast iron can stick but it's not as bad as the stainless steel. Aluminum and ceramic coatings are the best for the task of cooking rice.
Hard-anodized aluminum
If you usually cook on medium to high heat, hard-anodized aluminum is a fantastic saucepan option.
The hard-anodized aluminum in your saucepan uniformly distributes heat, making cooking easier. It also heats up rapidly, so you can get started on making that ideal sauce right away.
Ceramic
Ceramic is another great option and because ceramic is a thick material that can resist intense heat, it's ideal for searing. It works well for cooking rice too because the grain doesn't stick to the side.
If you're using a ceramic saucepan, make sure to use wooden or silicone utensils to avoid scratching the surface.
Cast iron
Cast iron cooks evenly and gently, allowing flavors to develop over time. Because cast iron retains heat well, it takes a long time to cool down.
Cast iron is fantastic for keeping meals warm for longer periods of time since it holds heat. Also, it can withstand high temperatures, making it an excellent choice for use in the oven. It's better if you wash it by hand.
Also, the pan should have a thick bottom or base to ensure hotspots don't form and prevent uneven cooking.
Handle
A good stainless steel handle is always best. This material is oven-safe and high-heat resistant.
However, the aluminum handles are good too as long as they have the heat-proof feature which ensures the handle stays cool while cooking. It makes handling the saucepan easier.
Plastic lids are also an option for stovetop cooking just be careful when using them in the oven.
Lid & built-in strainer
The rice saucepan should have a matching lid. These lids are usually not like other lids because they have a built-in strainer.
This feature makes it easy to get rid of the rice water and strain your rice after cooking. The hole sizes on the strainer can vary but it's important to check that the lid fits tightly to avoid spills and dangerous burns.
Measuring marks
People always underestimate how important measuring marks are. A high-quality pot like Calphalon has this feature.
Therefore you can see the markings and this tells you how much water you need to add to cook the rice properly.
Most budget saucepans don't have this feature so you have to pre-measure using other means or do some guesswork.
Induction-compatibility
All the pans are compatible with gas stoves, electric and halogen cooktops. However, many still don't work with induction cooktops.
Thus, if you have a modern glass induction hob, you must consider this feature as the most important. The saucepans need a magnetic bottom to work.
Induction cooktops prefer saucepans with a magnetic base within, such as cast-iron or stainless steel (these are fail-proof).
So, since the best saucepans for rice are made of aluminum you need them to have a specially attached magnetic base in order to work with induction stoves.
Some aluminum or copper saucepans are magnetically attached, allowing them to be used on induction stovetops. Check the manufacturer's instructions and information to check if your saucepan is magnetically connected.
Oven-safe
Can your saucepan be used in the oven? Can it withstand high cooking temperatures?
If not, it can't go in the oven. If you're only using the pan to cook rice you might not need this feature. However, heat resistance is important anyway and most pans can take from 300-500 degrees F.
This also depends on the handle – if it's made of plastic, you usually can't put the pan in the oven. The same goes for the lid, not all are high-heat resistant and may crack.
Dishwasher-safe
Really, it's hard to beat the comfort of placing the saucepan into the dishwasher and skipping the scrubbing. But, having this feature often means that your pan doesn't last as long because the pan's coating can flake off.
It depends on what you want – if you don't mind handwashing, get a pan like Calphalon but if you hate clean-up and want to do things fast, don't skip this feature.
Best saucepans for cooking rice reviewed
The following list of the best saucepans for cooking rice includes various pans of varying sizes, materials, and prices.
I've broken it down to "best for…" and the most common needs you have when cooking rice. Keep reading to see my top picks and why they made the cut!
Best overall non-stick saucepan for cooking rice: Calphalon Classic Nonstick with Cover
Size: 3.5 quart
Material: nonstick anodized aluminum
Handle: stainless-steel & stays cool
Lid: tempered glass & built-in strainer
Measuring marks: yes
Oven-safe: yes, up to 400 F
Dishwasher-safe: no
Induction-safe: no
If you're looking for a non-stick saucepan that cooks fluffy textured rice without clumping and burnt edges in the pot, Calphalon's classic saucepan is the most trusty product in this category.
Calphalon's saucepan is often compared to Farberware but the Calphalon saucepan is of superior quality because it's made of anodized aluminum and it's much more durable in the long run.
The saucepan's key feature is its non-stick coating and stylish sleek design.
This is important to have when you cook rice because if you've cooked rice on the stovetop before, you know it's the type of food that always sticks to the bottom of the saucepan.
How many times have you had to scrape rice from the bottom of the pan? Not only does this ruin the pot but you'll need to re-cook the rice which is a waste.
Also, it's a hassle to clean, and that's probably why you want a better saucepan. But this pan is not only cheap, but it also doesn't make the rice stick, and it's pretty heavy-duty.
Compared to the cheaper non-stick pans, the coating on this Calphalon pan stays put but I highly recommend hand washing and using plastic utensils to preserve the thick coating over time.
Customers are still raving about this saucepan 10 years later so the price is worth it.
The pan is made of aluminum which makes it an excellent heat conductor and cooks the rice evenly. The saucepan also has a long stainless-steel handle which makes it sturdy and easy to maneuver.
The handle is coated in silicon, preventing it from heating up, so it's safe to use. Also, it's a stay-cool handle so you can maneuver it while cooking without burning your fingers.
Surprisingly, this rice pan is high-heat resistant up to 4oo degrees so you can also use it to cook all kinds of other foods and even place it in the oven.
It also has a tempered glass lid so you can see the rice while it cooks.
Therefore, it's easy to tell when the rice is fluffy and ready. This minimizes the chances that you overcook the grains.
However, the lid is not heat-resistant and gets super hot so be careful when touching it as you can easily burn your hand.
Another advantage of this particular saucepan is its tall shape which is ideal for cooking rice and other grains. The corners are rounded which makes it easier to stir the rice.
What really sells this saucepan is that it also has measuring marks, so you can tell exactly how much water to put. It's so helpful because you don't have time to use other measuring cups when you're in a hurry.
And finally, since the pan has a spout, it's easy to pour liquids out of it.
Therefore, it's the overall best because it's very affordable and cooks rice well.
Best budget saucepan for cooking rice:
Farberware Glide Nonstick Sauce Pan
Size: 3 quart
Material: anodized aluminum & copper ceramic nonstick coating
Handle: stainless-steel & stays cool
Lid: shatter-proof & built-in strainer
Measuring marks: no
Oven-safe: yes, up to 350 F
Dishwasher-safe: yes
Induction-safe: no
If you want an affordable saucepan for cooking rice with a quality non-stick coating that won't make your rice stick, then a Farberware saucepan is a good option.
It's the best non-stick saucepan for rice because its thick coating doesn't flake off so your rice doesn't stick!
People rave about this nonstick copper ceramic coating – it's so much better than stainless steel and even aluminum pans which oftentimes require heavy scrubbing. The leftovers just slide right off.
This particular Farberware rice saucepan is the "competition" for Calphalon pans. However, this budget pan has amazing features that are worth much more than the low price.
The pan has a 2-layer copper ceramic non-stick coating which makes the food slide off after it's finished cooking.
In the case of fluffy rice, basmati, or glutinous rice, this feature is important because it means the grains don't stick to the edge of the pan so you can remove them with the grains intact and clean-up is also easier.
The pan is also oven-safe so that you can make other rice dishes and all kinds of recipes. However, it can only withstand up to 350 F whereas some of the pricier pans can handle 450 F.
Not only is it a stylish piece of cookware that enhances the look of your kitchen, but you can count on its sturdy construction.
The saucepan is not heavy but also not super lightweight like many cheap-feeling budget pans. You can count on this saucepan to act as a heavy-duty cooker.
It's an ergonomic pan with a strong stainless-steel handle that makes it easy to maneuver, and because it's lightweight, you don't have to struggle to carry a full saucepan.
The handle is made of a heat-resistant plastic material. Some customers are saying the new handle redesign isn't up to the same standard as the older models. It seems the handle can come loose after a lot of use.
The advantage of using this saucepan is that it heats up very quickly, so your rice will start to boil in no time. Fast heating makes cooking rice less of a hassle, especially when you need to cook for a hungry family.
Plus, if you hate cleanup and those pans that require constant scrubbing, then you'll enjoy this saucepan. It is dishwasher safe, and even if you handwash it, its enamel is resistant to scratches.
One criticism I have is that the saucepan is not suitable for use on induction cooktops. But, if you have an electric or gas stovetop, the pan performs very well and cooks rice evenly.
Also, the spout seems smaller than some other similar budget pans which is a bit disappointing. But the lid is a very tight-fitting lid so no extra liquid pours out and you don't risk hot water splatter.
However, considering the copper coating doesn't flake, the value is up there.
It has a balanced heat style of heat distribution which means that the pan doesn't overheat on one side. This prevents pilaf and gooey rice dishes from sticking to one side.
Check prices and availability here
Calphalon best overall vs Farberware budget saucepan
Surprisingly, the cheaper Farberware saucepan is great because the aluminum construction ensures there are no hot spots when you cook rice. Its performance level is very similar to Calphalon's much pricier pan.
However, the Calphalon pan has one clear advantage: it is heat-resistant for up to 400 F, whereas the Farberware can only withstand 350. Not only that but the Calphalon has a better stainless steel handle that poses no danger of melting in the oven.
When it comes to size, the Farberware is a slightly smaller size but if you're cooking for 2 to 3 people, it should be no issue.
Another difference is that the cheaper pan is dishwasher safe so it's easier to clean. However, I'm not sure if this is a positive feature for the long run. The Calphalon pan's coating may stay intact for longer.
But customers are raving about the Farberware copper coating which has better non-stick properties. The rice (or other food) simply slides off.
Calphalon's saucepan is just as good though but its advantage is the measuring marks. This helps you add the correct water to rice ratio so you'll be cooking the perfect rice texture.
I also want to talk about the lids a little. Both have built-in strainers but the Calphalon lid is known for its tight-fitting properties and better-sized strainer holes.
The small rice grains don't slip through the crack. It seems like Farberware has changed its lid design and some are disappointed because the strainer part is smaller and it's harder to dispose of the rice water.
Both of these saucepans are excellent rice cookers but if you're a pro cook, you might find the Calphalon the better overall option because it's more durable and heavy-duty.
Also, the saucepan is heavier so you can feel there's more metal there. The Farberware is lighter and has a cheaper feel to it.
Rather have a machine cook your glutinous rice? These rice cookers cook sticky rice to perfection
Best saucepan for cooking rice for induction cooktops
:

Ecowin 3 Quart Saucepan with Lid
Size: 3 quart
Material: aluminum & granite coating, stainless steel bottom
Handle: bakelite plastic
Lid: no built-in strainer
Has measuring marks: no
Oven-safe: no
Dishwasher-safe: yes
Induction-safe: yes
It's hard to find a saucepan people rave about as much as this Ecowin 3 quart pan. It's by far one of the best nonstick pans out there for cooking rice and it has a budget-friendly pan.
This pan is compatible with all cooktops including induction. Therefore, it's very versatile and can be used to cook more than just rice.
For example, if you're making a sauce or melting sugar you'll be surprised to see but you can just pour everything out without having to scrape anything from the bottom and edges of the pan.
Unlike the other pans, this one has an aluminum core and a granite nonstick coating. This Whitford coating is one of the healthiest options because it's free from PFOA and PTFE.
Also, this is a non-scratch and non-stick coating which is very resistant to the wear and tear of daily cooking.
The nonstick properties are amazing – the rice simply slides off instantly and you don't even have to use spatulas in some cases.
When you're too busy for handwashing, you can wash the saucepan in the dishwasher without damaging it.
The reason why this pan is great for cooking rice is that it's lightweight, but the strong aluminum alloy core makes it durable. The pan doesn't warp, and the bottom is completely flat so you can use it on glass and ceramic cooktops.
If the handle was made with a heat-proof handle this pan would have it all. Unfortunately, the handle is made of bakelite, a plastic material, so it's not safe for use in the oven.
But the handle is well secured to the pan and has non-stick properties. It also stays cool while you cook so it's safe to use.
Although the saucepan has a spout for easy pouring, the spout is a weak feature. When you're trying to pour out the rice water, you might notice the liquids run down the sides of the pan.
You should be careful not to burn your hands with boiling hot water.
Also, compared to Calphalon and Farberware, this pan lacks a built-in lid strainer so it's harder to pour out any liquids. This is quite a big disadvantage, but the lid fits tight so you can use it to filter water better than with a regular pot.
Overall, customers are pleased with the even heating this pan offers because the rice doesn't burn and cooks evenly throughout.
The ceramic coating is much better than most of the competition. Similar cheap granite saucepans like Michelangelo make the rice stick and they get so hot; you can't touch them until they're completely cooled.
You can start removing the rice from this Ecowin saucepan immediately after cooking without waiting.
Also read: Best skillet for induction: top 5 reviewed & what to look for
Best premium & cast iron saucepan for cooking rice: Le Creuset Enameled Cast Iron Signature
Size: 2.25 quart
Material: cast iron and enamel coating
Handle: cast iron
Lid: cast iron
Measuring marks: no
Oven-safe: yes, up to 500 F
Dishwasher-safe: no
Induction-safe: yes
When you say quality cookware, one of the most common brands that come to mind is Le Creuset. The cast-iron saucepan is hard to beat when it comes to quality – this is the kind of rice cooker that will last you a lifetime.
If you want a traditional cast iron saucepan that is perfect for cooking rice and a multitude of other foods an expensive yet premium pan is what you need.
The saucepan is made of cast iron that is then covered in durable enamel. Cast-iron is naturally reactive but the enamel coating makes it non-reactive so you can cook rice and all kinds of other foods, even acidic sauces.
It's also suitable for use with any kind of cooktop, including electric and induction but you can put it into the oven and cook on high heat up to 500 F.
This saucepan has a unique shape compared to the other saucepans because it has a rounded base. This feature allows for easy mixing of the rice grains.
Known for being heavy, this particular saucepan is one of the lightest in its category.
The saucepan has a thick base, high-density, and even heat distribution system that won't burn your rice. When it comes to even heat distribution throughout the pan, this one is hard to beat.
Also, Le Creuset cookware is known for excellent heat retention, and it's one of those brands that celebrity chefs love to use.
See this quality pan in action here:
The high-quality enamel is resistant to scratches and the wear and tear of cooking. As well, enamel coating is a key material if you don't want your rice to stick to the pan.
One of the best ways to cook rice in a cast iron saucepan is to pour water until the rice is completely covered.
Then, bring the rice to a full boil and let it boil uncovered for about one minute. Reduce the heat and then cook it for another 5 minutes or so.
A cast-iron pan is ideal for cooking rice quickly, but it's essential to consider the type of rice you cook and the quantity.
This pan doesn't require seasoning like other cast iron cookware because it's enameled.
The potential downside is that you don't get a built-in strainer in the lid because this isn't specifically a rice pan. Since the lid is heavy, you will have to use a second strainer to get rid of the rice water.
Overall though, this high-quality saucepan is the best value for your money because it's extremely durable.
Check prices and availability here
Ceramic vs cast iron saucepan
It's probably not fair to compare the Ecowin granite saucepan with Le Creuset's cast-iron one but I briefly want to compare the features and heating abilities.
Ecowin granite pots and pans are better if you always struggle with stuck-on rice or burnt grains. In that case, you might find cooking rice in a cast iron pan a bit too challenging.
But, if you're looking for a saucepan to use for a lifetime you can't beat the quality of a cast iron Le Creuset pan. It is suitable for cooking sauces and sugary desserts too.
Neither saucepan has a built-in lid strainer but the Ecowin granite one has a handy spout. It makes pouring the rice water easier than the cast iron pan.
Also, consider the weight difference between these two products – the granite saucepan is much lighter and easier to maneuver.
Best saucepan for cooking rice for large families: AVACRAFT Top Rated Stainless Steel 6 Quart Stockpot with Glass Strainer Lid
Size: 6 quart
Material: stainless steel & aluminum core
Handle: 2 heatproof side handles
Lid: glass with built-in strainer
Measuring marks: yes
Oven-safe: no
Dishwasher-safe: yes
Induction-safe: yes
When you have a large family and cook for many people, you know that you need cookware that saves you time and works just like it's supposed to.
You don't have time for burnt rice and lots of scrubbing afterward. Thus, a sizeable 6-quart saucepan like the Avacraft stainless steel one is the perfect kitchen companion.
The AVACRAFT stockpot comes with a glass strainer that's built into the lid, so you can multitask by cooking and straining the rice with this saucepan set.
You can cook more than just rice because it's the type of non-stick pot that you can use to make all kinds of foods, including soup, stews, sauces, and cooking all sorts of meats, veggies, and grains.
It even has handy measuring marks, making it easy to pour in just the right amount of water or liquid. This way, you can say goodbye to mushy or sticky rice for good.
I know that stainless steel isn't everyone's top choice for a rice cooker but this pot is huge and it's made of a 5-ply stainless steel surface and aluminum core.
Therefore it's rust-resistant, doesn't corrode, and you can make it non-stick if you add the right proportion of rice and water.
The try-ply capsule bottom is thick, which is one of the main characteristics of a rice cooking pot must-have. It means that it distributes the heat evenly and stays warm for longer.
Since it's made of stainless steel, this saucepan is healthier than the aluminum ones because it doesn't have that nonstick coating.
It's also resistant to rust and corrosion, so it's the piece of cookware that you can have in your collection for years to come.
One thing to note is that it has two small handles on each side instead of one long handle, but it's easier to maneuver.
The two side handles have a heat-proof cover so you don't burn your fingers. But, the handles allow you to hold the pan while the rice boils so you can mix and prevent the rice grains from sticking to the pot.
Because this isn't a pure stainless steel pan, it offers great heat retention and works on all cooktops, even induction. The only major drawback is that you can't use this saucepan in the oven because the handles melt and the pan isn't high-heat resistant.
AVACRAFT as a brand has an interesting origin story by the way. I always like to hear these stories, check them out here!
Compared to Circulon and other similar brands, this saucepan is just as good at cooking rice but costs less. So, if you're looking for a high-value family-sized pot, don't skip out on this one.
Saucepans for cooking rice FAQ's
Saucepan vs. other pans and why you need a saucepan
In this post, I'm focusing on saucepans for cooking rice only, although there are many types of pots and pans you can use to cook rice, including a good rice cooker.
The main thing to note is that there is a big difference between a saucepan compared to a stockpot, sauté pan, saucier, etc.
A saucepan is usually made of metal like stainless steel or aluminum, and it has high sides, a circular shape, and a long handle.
Some also have an additional helper handle. The high sides and circular shape are the defining and most important features.
If you want to see a tutorial on cooking rice the Japanese way on a stovetop, check out this video. They use an enamel cast-iron saucepan like the Le Creuset I recommend:
Her method is not limited to this kind of pan though, you can use stainless steel and non-stick aluminum, too, and the rice will be tasty and have the perfect texture.
Why are the high walls of a saucepan so important?
Well, they increase the volume of the pan, so more food fits in the pan. As a result, the saucepan has a larger surface area.
Since saucepans have a smaller base, they heat the contents of the pan more evenly.
The pans are taller than the width, and therefore the heat is distributed on all sides of the pan and helps you cook evenly.
Saucepans are used mainly for cooking and reducing sauces, deep-frying, braising and boiling water, and cooking grains, like rice. Oven-safe saucepans can help you make all kinds of dishes like baked beans.
If you ever crave a hot cup of cocoa with milk, you can make it in the saucepan.
What material are saucepans made of?
An excellent stainless-steel saucepan is one of the essential pieces of cooking equipment because the material is durable and handles high heat very well.
Advantages of stainless-steel saucepans
An excellent stainless-steel saucepan is one of the essential pieces of cooking equipment because the material is durable and handles high heat very well.
Stainless-steel saucepans are excellent because:
you can use them for cooking at very high heat
they are good at heat retention
good conductors of heat
cook the food evenly
easy to clean
usually, they're dishwasher safe
don't cause the food to stick to the bottom of the saucepan
Another great saucepan material is non-stick aluminum.
Advantages of aluminum saucepans
It's a cheaper alternative to stainless steel, but regardless, the pans are very durable and well-suited for cooking sticky foods like rice.
Generally, aluminum cookware is known for great thermal conductivity, which just means it's an excellent conductor of heat, which then cooks food evenly.
One disadvantage is that aluminum reacts to acidity and high alkaline foods, but manufacturers solve this problem by adding a non-stick coating.
Advantages of cast-iron saucepans
The third best material for rice cookware is cast iron. You may be familiar with cast-iron cookware as the old-style and traditional cookware of the past.
But, it's a great material to cook with because it's healthy and once seasoned, it is the most durable type of saucepan. It will last you a lifetime.
While a bit heavy, a cast-iron saucepan will retain the heat for a long time, so once your rice is hot, it stays hot.
Read more: Why should you buy a cast iron pan? Tips and best buy
How long does it take to cook rice in a saucepan?
Depending on the type of rice and the quantity, it takes about 15-25 minutes to cook the rice. White rice and jasmine rice take a bit longer, whereas brown rice takes even longer than half an hour.
But, it also depends on how firm and how fluffy you want the rice to be. After cooking it, you need to let it absorb the water and then tenderize it with a fork.
For the perfect fluffy stovetop white rice, use a medium saucepan and bring the water to a boil. Bring it to a simmer and then lower the heat.
Allow the rice to cook for about 18 minutes with the lid on. It should absorb the water, and it becomes tender and perfect to eat.
Also read: How to cook sushi rice without a rice cooker
What's the best saucepan size to cook rice?
Well, there isn't really just one perfect size because it depends on how much rice you want to cook. Generally, a 4.5-quart saucepan can cook enough rice for a family of about six people.
If you're just cooking for one, then get the smallest saucepan, and you'll be fine. Just think of it like this: the recommended serving of rice per person is between 50-75 grams.
Why does rice always stick to the bottom of the saucepan?
When the water begins to boil, the pan's bottom gets tons of heat and gets hotter than the rest. It becomes even hotter than the boiling water.
This causes the rice to bubble and move around quickly. And because it's full of starch, it sticks. It's the same thing that happens when you cook eggs, for example.
How do I keep the rice from sticking to the bottom of the pot?
To prevent the rice from sticking, you need to remove some of the starch. That's why it's always necessary to wash and rinse rice before you cook it.
Thus, put the rice in a mesh strainer and run it under cold water for a couple of minutes. The starch makes the rice sticky, and so if you remove some of it, the rice grains become less sticky.
But, the saucepan matters a lot too. A suitable saucepan with a thick bottom will prevent burn and sticky rice.
Can you cook rice in a non-stick pan?
Of course, a non-stick pan is an excellent kind of saucepan for cooking rice.
The non-stick coating is a lifesaver when it comes to cooking rice because it prevents it from burning and sticking to the bottom of the pan.
You can use a stainless steel pan, and it works well too.
Conclusion
If you want an alternative to a rice cooker, then a good quality stainless steel, aluminum, or cast iron saucepan is the best way to go.
Not only can the saucepan make the difference between burnt or the perfect fluffy rice, but it can also save you time and money by replacing useless cookware.
All of the saucepans I recommended are versatile, and you can use them for cooking any delicious recipe, not just rice. That makes them kitchen must-haves for cooks of all skill levels.
Even if you can't really cook, surely you can boil the rice in a saucepan and throw together a yummy meal in no time.
So now you've cooked the rice, why not make this great Teppanyaki Fried Rice Recipe in 11 simple steps!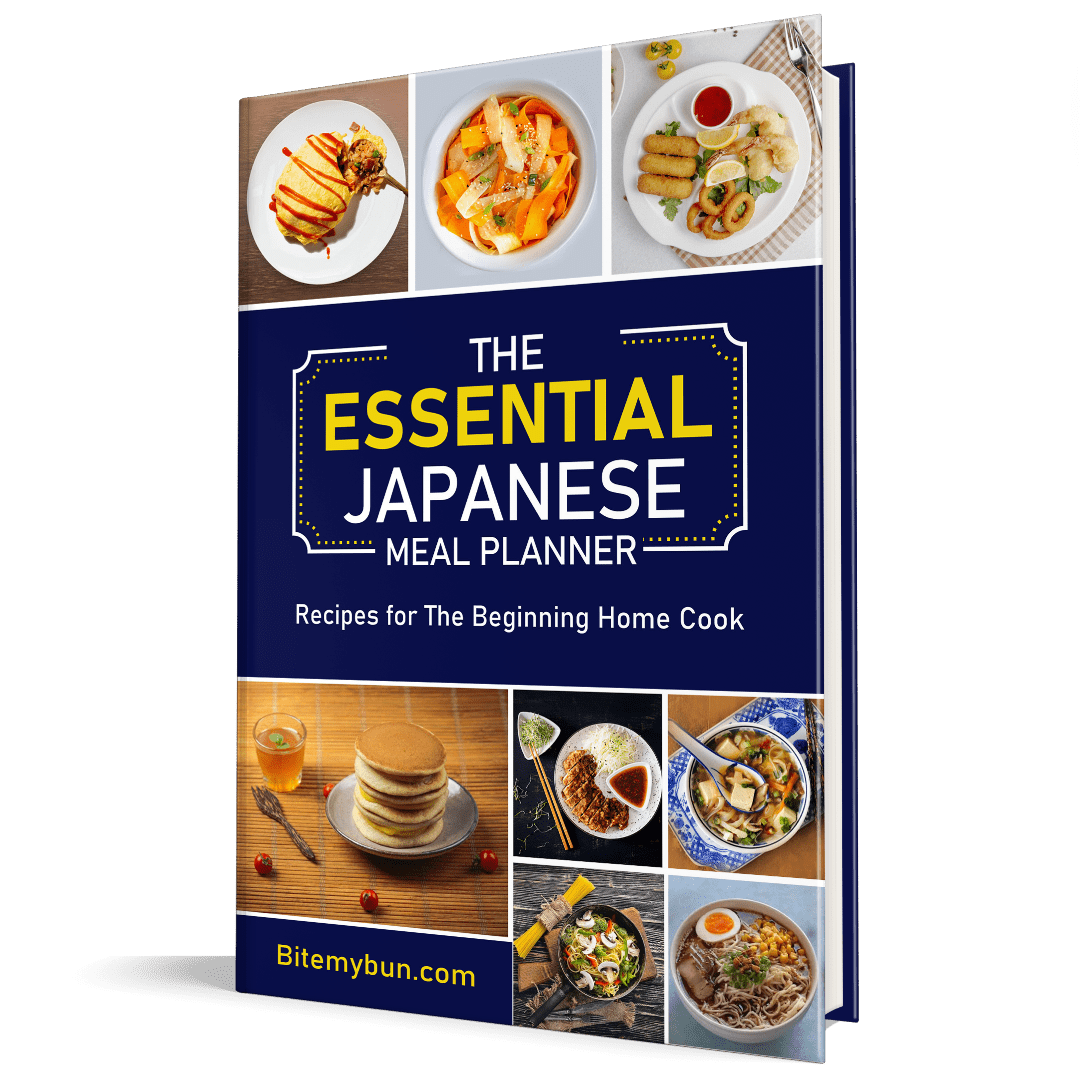 Check out our new cookbook
Bitemybun's family recipes with complete meal planner and recipe guide.
Try it out for free with Kindle Unlimited:
Read for free
Joost Nusselder, the founder of Bite My Bun is a content marketer, dad and loves trying out new food with Japanese food at the heart of his passion, and together with his team he's been creating in-depth blog articles since 2016 to help loyal readers with recipes and cooking tips.