Best skillet for induction: top 5 reviewed & what to look for
I love creating free content full of tips for my readers, you. I don't accept paid sponsorships, my opinion is my own, but if you find my recommendations helpful and you end up buying something you like through one of my links, I could earn a commission at no extra cost to you.
Learn more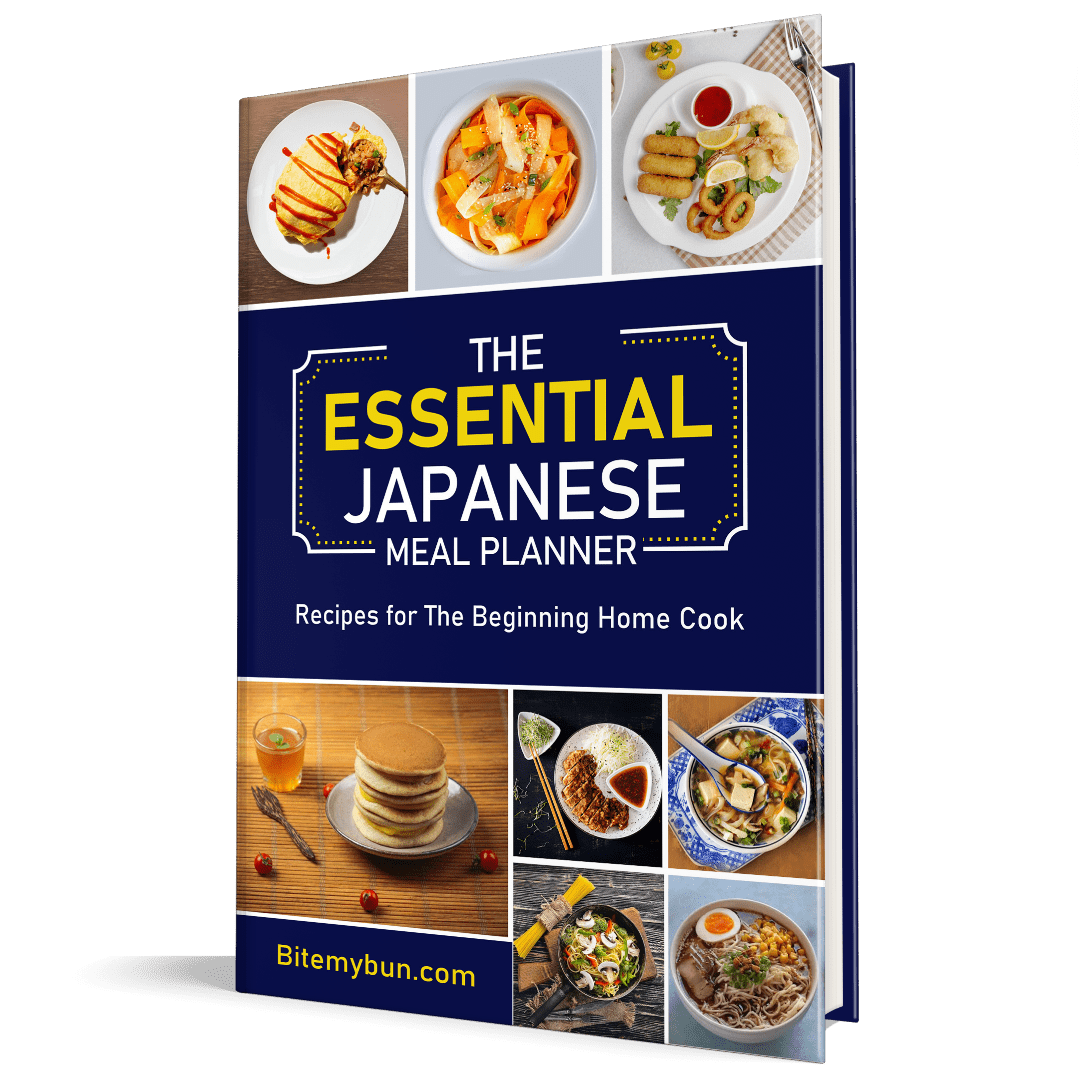 Check out our new cookbook

Bitemybun's family recipes with complete meal planner and recipe guide.

Try it out for free with Kindle Unlimited:

Read for free

The skillet, sometimes incorrectly referred to as a sauté pan, is essentially an old-fashioned skillet designed with a taller and straight edge. The pan has been designed in this way so that it is extremely suitable for larger quantities of ingredients. Stir well and simmer in the frying pan. The high edge makes it easier to stir and toss the contents, without food falling over the edge on the stove. Most frying pans come with a lid so you can simmer the food.
This simmer can be done in natural liquid, but also in wine, beer or another sauce. For smaller dishes it is best to use a frying pan or saucepan. Frying pans are available with handle or with handles, in large and small sizes, in various colors and from various qualitative brands. You also have frying pans suitable for different types of cookers. My own favorite is this Le Creuset skillet because it is just so big (diameter 26cm) so you can really put everything in it. And it is also an advantage that it does not have a large handle as a handle because I also often use it in the oven. It is from the Les Forgées range of pans. Here is Kelly from Cookinglife who tells all about the aluminum pans from Le Creuset Les Forgées: It just depends on what you are looking for and what you find useful for cooking. Which skillet will be your new addition? Curious about our favorite frying pans for induction? Then take a quick look at the table with our 5! My favorite is this Le Creuset Les Forgees, one of the best pan brands in the market today. But of course, there are more choices and also some budget friendlier ones if you're interested in that, we'll take a look at the best brands for your kitchen. We will then provide you with some extra useful background information about the skillet in general, which characteristics we believe the ideal skillet has, and the best materials for a skillet. Then we will discuss our two favorite skillets in more detail, so that after reading the article you know exactly which skillet is your favorite.
10 Tips to Save a Bundle on Asian Ingredients!
Introducing our brand new FREE PDF guide: "Saving Secrets: Unveiling the Art of Saving Money on Asian Ingredients" It's your first newsletter email, so start saving today! 📚🧧
We'll only use your email address for our newsletter and respect your privacy
What to Look For When Buying Induction Cookware
1. Compatibility

Induction Cooktops are only capable of detecting objects with ferromagnetic surfaces. I.E., magnetic Cooktops will only work if it can sense magnetic properties in the cookware placed on it. Otherwise, it won't heat up. So the first thing for you to check when buying your cookware is its ability to attract magnets. If it doesn't react to magnets in any way, then it can't work with an induction cooktop. If you fail to check this box, you may end up with cookware you can't use.
2. Sizing

Since the induction cooktop only works when a magnetic surface comes in contact with the glass surface, most manufacturers have put in some protective measures to prevent accidental operation. Because obviously, you have other ferromagnetic materials that are not your pots and pans, so you don't want to go around mistakenly setting off your Induction Cooktop with your knife or spoon or other similar kitchenware. So to prevent such accidents, the manufacturers have made it such that the cooktop only responds to induction cookware covering 70% or more of the cookware surface. Anything less than that and the cooktop won't respond.
3. Material

Since there are a lot of materials that have ferromagnetic properties, a lot of manufacturers have tried to adapt many of these materials to Induction cookware; thus, there are different types of Induction cookware made of different materials out there. Some of these cookware types only have the area in contact with the cooktop surface as a ferromagnetic material, but it doesn't make a lot of difference as they all conduct heat the same.

This is the most popular choice among various homeowners, and for good reasons, they do not require nonstick coating, they last longer and do not react with food. They're reasonably easy to clean and can withstand high-temperature cooking.

Nonstick is another popular cookware choice for many home keepers; this mostly because they are easy to use, and food doesn't stick on them, so they're easy to clean. Even the stickiest food material will simply slide across the Teflon coating. You don't need oil with this cookware when cooking. However, the nonstick mostly do not last long, because they are easily scratched off when used with metal utensils and they are useless with very high-temperature cooking.

These are less popular but perfect for some specific uses such as Browning, this is because they have high heat retention capabilities. They are also suitable for microwave use. But the downside to this cookware is their bulky nature.

This is another surface that doesn't need the addition of oil to prevent food from sticking to the cooking surface. But it is less popular because of the brittle surface that flakes off Every time it falls or something chips at it. Also, you wouldn't want to cook high protein foods in this cookware, the fat residue would stick to the surface.
4. Compatibility with Traditional Cooktop.

Another aspect you should really consider is the versatility of the cookware to be used with other Cooktops that are not induction styled (gas and electric). In case your Induction Cooktop can't be used for any reason, can you use the cookware with alternative Cooktops? It is essential that even without an induction cooktop, you should still be able to prepare a good meal with your cookware without any problems. Go for products that can be used with gas, electric, and all other available cooking technique. Compatibility is key to convenience. However, if all these things mentioned are a little bit overwhelming for you, you can just go ahead and pick one of the pans reviewed below.
Best skillets reviewed

We've picked out our two favorite skillets and will talk a little more about them in the next section. Our favorite is from Le Creuset, a slightly more expensive pan but one that is guaranteed to last a lifetime. Our number two is from the BK brand, a pan that is also of A-quality, but may be more attractive to many people in terms of price. Look and compare!
Best large skillet for induction: Le Creuset Les Forgées

This pan from Le Creuset is the perfect frying pan and is suitable for various heat sources: induction, gas, electric, ceramic, halogen and can even be used in the oven. This pan can be used on all heat sources including the oven, and is especially perfect for induction. The skillet has a robust non-stick coating without harmful substances and two sturdy handles. Manufactured from forged aluminum. Diameter: 26cm.
Very beautiful and multi-functional skillet
This pan is ideal for frying a tasty piece of meat or various vegetables. The skillet has a diameter of 26 cm, which makes it ideal for large meals with many ingredients. The pan also comes with a lid. In addition, the pan has two robust stainless steel handles that make it an easy pan to use. The pan also has a very strong non-stick coating without harmful materials and is made of first-class forged aluminum.
Easy to use with a lifetime warranty
Other features of this pan are the dishwasher-resistance and the lifetime warranty. Enough reasons to spend a little more money for a pan that will last a lifetime! What do satisfied customers say about this great pan? They say that the pan is a bit on the expensive side, but it is worth it because it is extremely durable and will not soon need replacing. The pan is very easy to use, has a beautiful design and is of top quality.
About the pans from Le Creuset
Le Creuset was founded in the year 1925 in France and has been one of the best manufacturers of kitchenware ever since. Enamelled cast iron pans in particular are their specialty. At Le Creuset they are focused on expertise and sustainability, every pan must be perfect. Le Creuset is a special brand, because every pan they produce has its own, unique mold that is only used once. Each pan is then carefully checked for any defects.
Always a good pan from Le Creuset
Le Creuset pans are beautiful in design, strong in structure and materials, and handy for daily use. The brand is a favorite among professional chefs and with which the best performance can be achieved in the kitchen with certainty. Le Creuset is also for families who are looking for a good pan with which to prepare simple dishes. With the different ranges, Le Creuset is a solution for various situations. Check prices and availability here
Best aluminum skillet for induction: DeBuyer Choc Resto

If our number one budget falls a bit outside the boat, this DeBuyer frying pan is a great alternative. Just like the Le Creuset pan, this pan is suitable for various heat sources, namely induction, gas, electric, ceramic, halogen and it can also be placed in the oven. This pan is dishwasher safe and made of aluminum. It heats up quickly and the heat is distributed quickly. The Teflon Platinum Plus non-stick coating is made of high-quality material that also ensures that you can bake without fat. The pan is suitable for any heat source, including induction, and is energy-saving due to the glass lid. The handle stays cold during use for safe cooking.
Practical sturdy pan
The pan is produced from the best and most robust materials. The aluminum ensures optimal and fast heat distribution. The high-quality Teflon Platinum Plus non-stick coating enables healthy cooking where no fat is required and your food does not stick to the pan. The sturdy cold handle ensures that you can always cook safely with this pan. The pan comes with a glass lid with a silicone edge and this handle does not heat up during cooking. Finally, the pan is dishwasher safe. With a capacity of 4.2 liters, this pan is ideal for large meals.
Ideal frying pan for induction
The DeBuyer frying pan is mainly developed for induction hobs because it has a sturdy, thick and magnetic bottom. It is the ideal pan for someone who is critical of the preparation of his or her meals! Customers indicate that this pan, just like the Le Creuset skillet, lasts for a very long time, even if you use it day in and day out. The pan is a bit on the heavy side, so this may have to be taken into account. Check the latest prices here
Most durable skillet for induction: GreenPan Infinity Pro
Check prices and availability here
Best cheap skillet for induction: Tefal Virtuoso
Check the latest prices here
Best carbon steel skillet wok for induction: KYTD Cosy & Trendy
View the most current prices and availability here
Best stone coated skillet for induction: Ozeri Stone Earth
Pros
Beautiful handcrafted design.
Durable product
Scratch-resistant
Exceeds standard cooking pan health requirements
It heats up faster and distributes heat evenly
Oven safe
Cons
Its screw handle needs to be re-fastened regularly
Not PTFE Free
Check the latest prices here
Best dishwasher safe pan for induction: T-Fal Fry Pan
Pros
Dishwasher safe non-stick makes it easy to clean
Comes with a Thermo-spot heating indicator
The non-stick coating is durable enough to be used with metal utensils
Cons
Nonstick coating only lasts for a couple of years
Check prices and availability here
Best budget skillet set for induction: All Clad 8 and 10 inch
Pros
It has excellent temperature characteristics, a durable and practical non-stick coating, and one of the best guarantees you will find.
The handles stay pretty cold if the pan is not used for long on low heat, the lids make it easier to see food without generating heat.
The small vents in the lids retain most of the internal steam, preventing the lids from bursting.
Cons
The non-stick coating on these pans have a limited lifespan and will only last for about 4 years before peeling off
Check the latest prices here
The skillet: the all-rounder for daily use

The skillet is used daily at many families at home: For example, use the pan well for preparing tasty Dutch pancakes, or perhaps a fried egg. You can actually prepare anything in the frying pan, so you could call it a true multifunctional pan for every kitchen! However, when you use a pan a lot, it is normal for it to wear out quickly. That is why we choose frying pans with a strong non-stick coating, and preferably one with a ceramic non-stick coating.
More about the skillet

The skillet is, in addition to pancakes and eggs, also ideal for preparing meat or fish. In addition, the pan can be used perfectly for preparing risottos. These types of pans are also often used for heating leftovers. As we said earlier: a pan that is useful for really all types of dishes! A good non-stick base In most cases, skillets have a bottom that prevents food from burning quickly. In a skillet with a good non-stick coating you can quickly and easily bake a meal without it sticking to the bottom. In frying pans without a non-stick coating, it is possible to bake at higher temperatures, so that you can make the ingredients crispy in structure. In addition, frying pans are often developed in such a way that they are suitable for the oven. From all markets, or snacks, at home. You could actually see the frying pan as one that has had some influence from all pans: from the wok pan, frying pan and frying pan. The skillet differs from many other pans because it often comes with a lid. The ideal skillet? Frying pans come in all shapes and sizes. But what are important criteria to take into account when you buy a new skillet? The size: it depends a bit on the purpose, but usually people choose a large skillet with a diameter of about 24 to 28 cm. See for example one of our favorite frying pans from the table above, the BK Frying pan with lid Easy Induction which has a diameter of 28 cm (number two). Heat source: in this article, we mainly focus on frying pans that are suitable for induction hobs. Always take your type of stove into account before purchasing a (snack) pan. Non-stick coating: you have frying pans with and without non-stick coating. We ourselves would go for a frying pan with ceramic non-stick coating, the pan will last longer, and less fat is needed for baking. Handles or handle: are you going for a skillet with handles, or rather one with a handle? You could go for handles when it comes to a large skillet, and possibly a handle for smaller skillets. Of course, it depends entirely on your own preference. Lid: most frying pans come with a lid. This way you prevent splashes on the stove, the ingredients don't fall over the edge and the food heats up faster. The lid also allows you to simmer your dishes long later without losing too much moisture. Material: the material of the pan is also important to take into account. Are we going for a skillet made of copper, aluminum, stainless steel, or cast iron? We would like to tell you more about this in the next section. Materials of the skillet You can buy frying pans made of various materials. Each material has its advantages (and sometimes disadvantages). Copper and aluminum, for example, are perfect heat conductors and therefore ideal materials for a pan. These two metals heat up quickly and heat is distributed evenly across the pan. The advantage of stainless steel (SS) and cast iron is that they retain heat for a long time, but need a little more time to warm up. If you are looking for a frying pan for induction, it is best to go for one made of stainless steel or cast iron because they have magnetic properties that are necessary for use on induction. Here you can read more about which pans are best suited for induction and why. There are also ceramic skillets on the market that, in addition to the ceramic hob, are also suitable for cooking on induction. The skillet – indispensable in the kitchen You can see that there are several good options of frying pans for induction. A frying pan is just very handy in the kitchen, you will soon notice that you keep pulling it out of the cupboard while cooking. So make sure that the skillet you eventually purchase is of good quality and will last a long time. And that it is of course suitable for induction! The frying pans in our list certainly meet this requirement. Still looking for a different type of pan that is suitable for induction? Or perhaps an espresso maker that is allowed on your induction hob? Here you can read everything and more about cookware sets that are suitable for induction.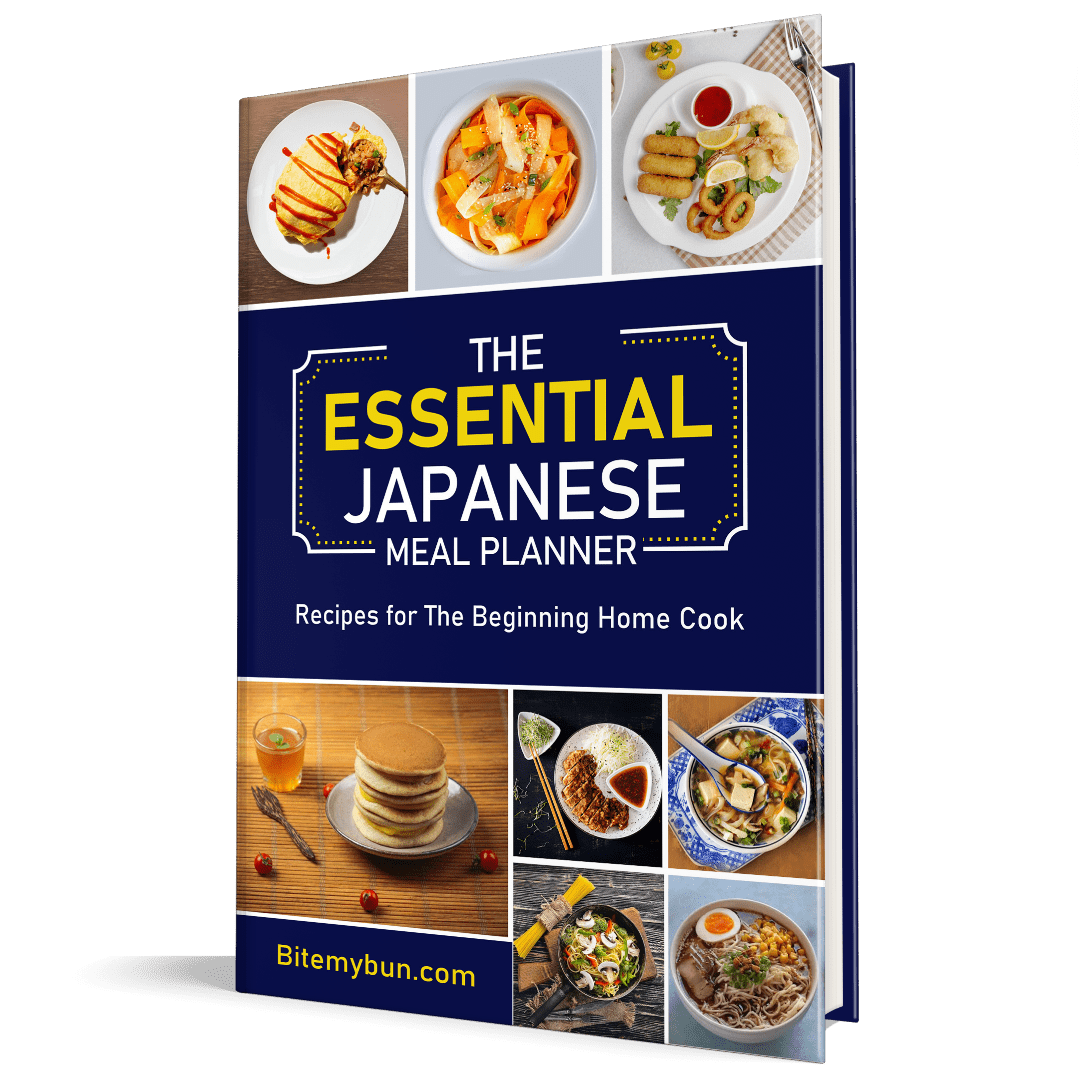 Check out our new cookbook
Bitemybun's family recipes with complete meal planner and recipe guide.
Try it out for free with Kindle Unlimited:
Read for free
Joost Nusselder, the founder of Bite My Bun is a content marketer, dad and loves trying out new food with Japanese food at the heart of his passion, and together with his team he's been creating in-depth blog articles since 2016 to help loyal readers with recipes and cooking tips.