6 Best Tart Pans With Removable Bottom
I love creating free content full of tips for my readers, you. I don't accept paid sponsorships, my opinion is my own, but if you find my recommendations helpful and you end up buying something you like through one of my links, I could earn a commission at no extra cost to you.
Learn more
Baking on the weekends can be a fun thing to do, especially with your family. But to ensure that you get those delicious cakes, pie or tart, you need the best tart pan with a removable bottom. This bakeware will help you achieve that sumptuous dessert or tarts to make a great weekend.
However, with hundreds of options out there, choosing the right one can be a daunting task. From the size of your oven and fridge to the number of people you intend to feed, selecting the perfect tart pan for you, your family, and your cooking needs might be a little overwhelming.
Fortunately, we've whipped up this list of the top 6 best tart pans with removable bottoms to ensure you make an informed decision.
But before that;
What Is A Tart Pan?
Every baker needs a tart pan. This shallow pan comes with either smooth or fluted sides, based on your preference. For baking treats, you get mini or large tart pans options. With lots of tart pan options out there, you should easily find one that suits your needs.
Furthermore, they feature either tinned steel or nonstick metal construction. However, you can find other options like silicon, ceramic, or glass pans. In terms of sizes, small tart pans range from 3 – 5 inches in diameter and large sizes ranging from 9 – 11 inches in diameter.
Regardless of your decision, you always settle for the best tart pan that allows you to bake goodies using any of your kitchen appliances: air fryer, toaster oven, or pressure cooker with ease.
That's not all; tart pans are not only great for making pies but also pizzeria-quality pizzas and pastries. So, don't be surprised next time you see tart pans being used in your favorite dessert stores and cafes.
Benefits Of Tart Pan With Removable Bottom
Nonetheless, we prefer tart pans with removable bottoms since they make retrieving your content easy and intact. With this type of tart pan, bakers can remove the content while still keeping the baked treat's shape, i.e. the smooth or fluted shape. Plus, it cuts the cooling time and makes the tarts cool faster.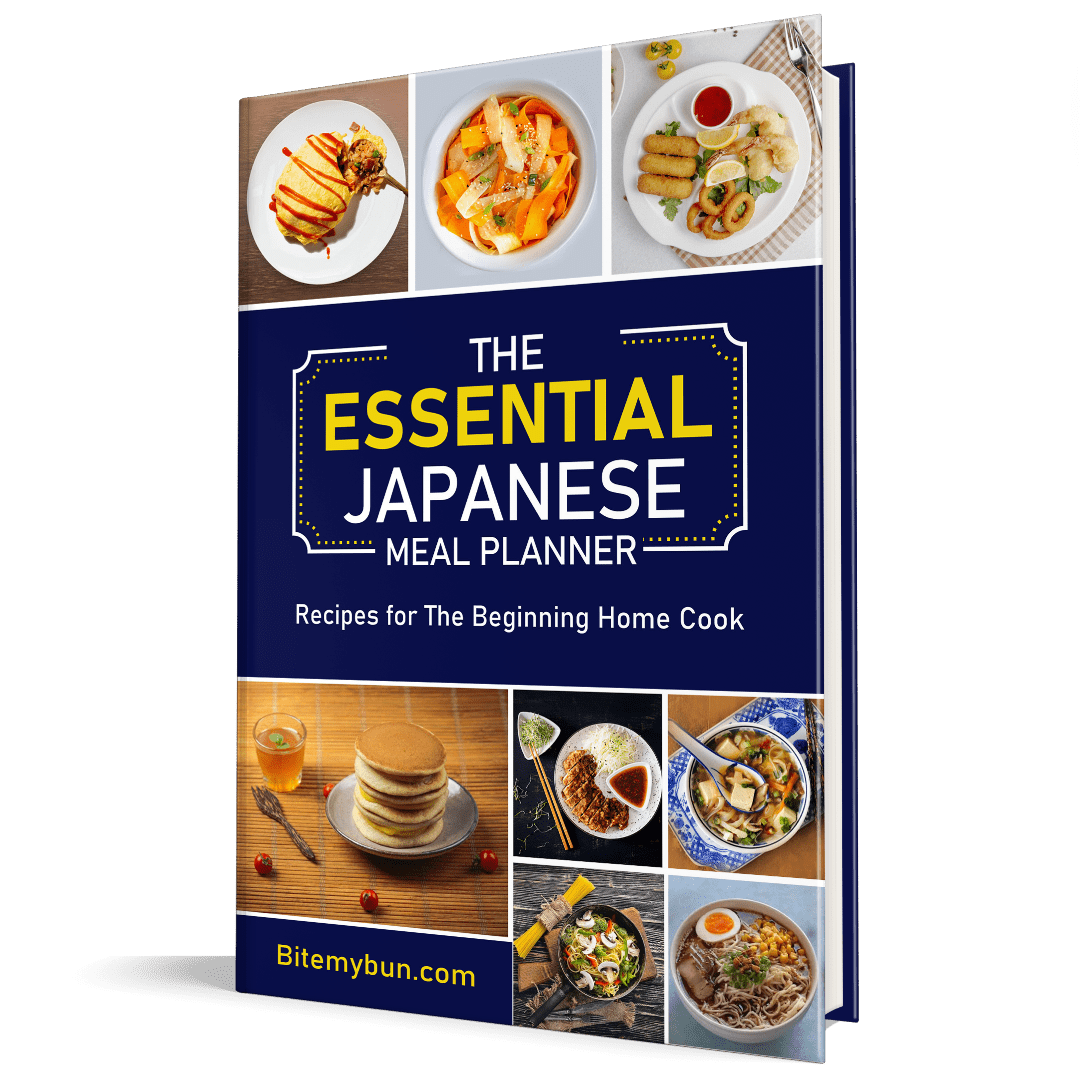 Check out our new cookbook
Bitemybun's family recipes with complete meal planner and recipe guide.
Try it out for free with Kindle Unlimited:
Read for free
Reviews of Top 6 Best Tart Pans with Removable Bottoms
Here are top rated Tart Pan With Removable Bottom to buy
Wilton Excelle Elite Non-Stick Tart and Quiche Pan
More so, the nonstick coating offers a no-fuss food release, which greatly helps keep the shape and appearance of your content. You might want to settle for this tart pan if you really hate the hassle of retrieving your finished product perfectly.
Even better, this model does not hold your pie or tart to the bottom of the pan, which fosters the faster release of the content. In addition, it's a favorite of many bakers, thanks to its durable, tough construction that guarantees lifetime use.
This unit comes with a fluted edge to allow bakers to recreate a professional-looking tart without any hassle. Above all, the Wilton Excelle Elite Non-Stick Tart and Quiche Pan are backed by a 10-year warranty that offers buyers peace of mind with their purchase.
Pros:
Dishwasher safe for convenient cleaning experience
Ideal for making a plethora of dishes
Backed by a 10-year warranty
Impressive nonstick performance
Cons:
It tends to stick sometimes
Fox Run Removable Bottom Non Stick Tart and Quiche Pan
The Fox Run Removable Bottom Non Stick Tart and Quiche Pan is another decent choice for anyone looking to purchase the best tart pan with a removable bottom. This product offers impressive heat conduction and distribution for even baking.
It features a removable bottom built with heavy-gauge carbon steel to promote ideal heat distribution and rapid heating for perfectly browned quiche or tart crust. This pan's flawless design makes it easier to remove your tarts crumbs without any hassle.
In addition, this model comes with a 9-inch diameter which should be enough to make tarts to feed up to 6 hungry people. Another to like about this pan is its impressive versatility, making it a go-to for baking tarts, quiches, and pies.
Pros:
Dishwasher-safe for a convenient cleanup
Backed by a 5-year warranty
Even heat distribution to prevent hot spots
Can withstand extreme temperatures
Cons:
The nonstick performance could be better
Check prices and availability here
Beasea Removable Bottom Rectangle Tart Pan Set
This best tart pan with removable bottom from Beasea might be what you just need if a large cooking space is a priority. This product is made of food-grade carbon steel, which is a common option for making these pans.
Many manufacturers use this safe material for its incredible heat distribution and retention. This model has an effortlessly removable bottom for quick and perfect access to your piece.
Even better, this 10-inch tart pan allows you to remove your cake or tart quicker for a hot meal. Also, this product is available in different sizes and combos to ensure every baker finds set packs that meet their cooking needs.
More importantly, this unit features a safe nonstick coating that delivers excellent food release and allows you to cook with less butter or oil. All in all, it's a good addition to any kitchen. It comes in handy for making many other food items effortlessly.
Pros:
Wide range size options and combos
Features a nonstick coating for easy cleaning
Versatile design to make many other dishes
The nonstick surface support cooking with less oil and butter
Cons:
MATFER BOURGEAT Fluted Tart Pan with Removable Bottom
If you're in the market for the best pie pan out there, then you might want to consider the MATFER BOURGEAT Exopan Fluted Tart Pan. This product is made using fine steel that guarantees reliable performance and extreme durability.
Further, the pans feature a nonstick coating to deliver unparalleled food release and makes cleaning this bakeware a breeze. That's not all: the manufacturer coated the pan's exterior with a protective enamel to ensure this unit serves your purpose for a longer period.
Pros:
Durable construction
9 ½ -inch diameter
Amazing nonstick performance
Fluted design with removable bottom design
Cons:
View prices and availability here
Attmu Non-Stick Tart Pan with Removable Loose Bottom
The Attmu Nonstick Tart Pan is crafted using food-safe heavyweight carbon steel for a high-temperature resistance from -40 degrees to 230 degrees.
This unit features fluted sides that offer more surface area to ensure a strong crust that can hold and contain heavy ingredients of your fruit tart or quiche. This bakeware is a decent choice if you need a pan to create chocolate cakes, creamy cheesecakes, cupcakes, brownies, muffins, and other sumptuous desserts.
Pros:
Quick baking time
Flexible under cold and hot environment
Does not include Teflon or other harmful elements
Hassle-free to clean
Cons:
Kaptin 3.9 Inch Removable Bottom Quiche Pans Set
This product is arguably the best mini tart pan out there. The Kaptin 3.9 Inch Removable Bottom Quiche Pans come in a set of 6 round pans with a 3-inch diameter bottom.
It also features a removable base that makes it easier to release your food and support quick cooling. This model has a nonstick coated interior that also adds to the ease of the food release while making cleaning each piece a breeze.
In short, if you need a mini tart to cook desserts, chocolate tarts, quiches, mini cheesecakes, etc., the Kaptin 3.9 Inch Removable Bottom Quiche Pans is the way to go.
Pros:
Removable base for quick cooling
Nonstick interior for easy release
Set of 6 round pans
Solid construction for even baking
Cons:
Check prices and availability here
How to Choose the Best Tart Pans
Now, let's talk about the key factors to consider when pinning down the best quiche pan for your baking needs. Below are the tips to consider to ensure you make an informed decision, we tested
Material
You need to consider the pan construction before splurging on any model. Durable tart pans are usually built with carbon steel or steel. Others are made of stoneware, porcelain, or tin, which makes them fragile and heavy.
In addition, some models feature a nonstick coating for a better food release and hassle-free cleaning experience.
Size
This factor boils down to the number of cooking servings you need to meet. Also, you might want to consider mini tart pans as children love cupcakes while adults opt for larger tarts.
Thickness
While this factor might not be a deal-breaker, it's important if you want to purchase the right tart pan for your partner or colleague. Some men prefer thicker pans, while women are more comfortable using thinner pans. Regardless of your choice, it won't affect the efficiency of the pans.
Cleaning
For an easy cleaning experience, you want to go for a tart pan that is dishwasher safe. However, it's important to go for a product with a nonstick coated interior that guarantees fuss-free handwashing, if recommended.
FAQs
1. How to use a tart pan with removable bottom
Tarts pans with removable bottom feature a rim that you should remove before sliding the content off the dish base onto the serving plate. See more at here
2.Why do tart pans have removable bottoms?
To enjoy your pancakes or tarts, it needs to cool, which is what the removable bottom is designed to achieve. You don't have to wait hours just for the tarts to cool.
3. What is the difference between a pie pan and a tart pan?
Both pie pans and tart pans share almost the same benefits and appearance. However, the pie pan lacks a removable bottom and fluted sides, as seen on the tart pans.
4. Is Cheesecake a pie or a tart?
Cheesecakes are by no means a pie since they are not topped with pastry.
Conclusion
Picking up the right bakeware is never an easy-peasy job, especially if this is your first time buying such products. However, we hope our detailed buying guide and whipped up a list of the best tart pan with removable bottom make the decision process easy.
But for those in a rush or still don't have enough confidence to settle for a product, you might want to consider our top choice, Wilton Excelle Elite Non-Stick Tart and Quiche Pan. You will not regret your choice for sure.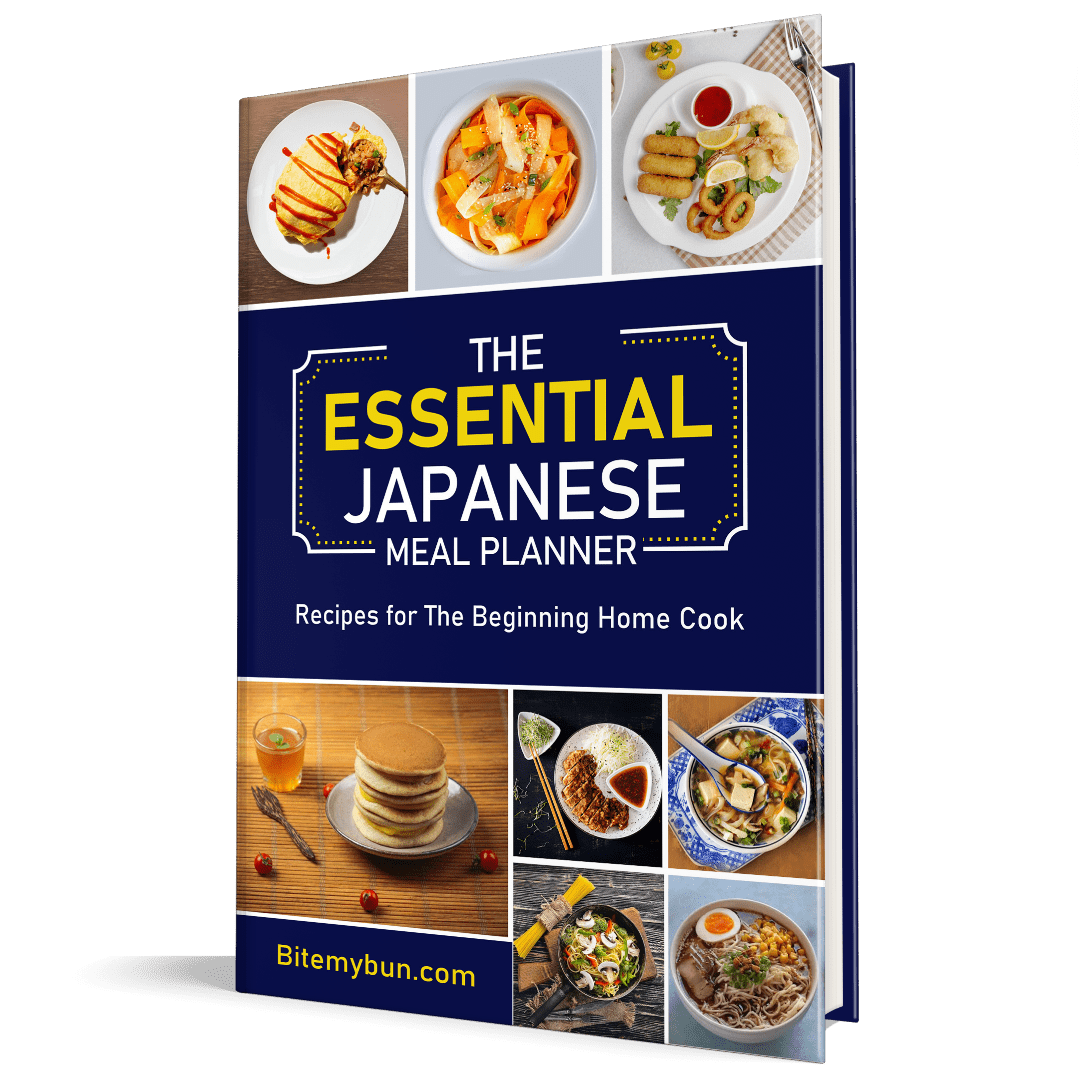 Check out our new cookbook
Bitemybun's family recipes with complete meal planner and recipe guide.
Try it out for free with Kindle Unlimited:
Read for free
Joost Nusselder, the founder of Bite My Bun is a content marketer, dad and loves trying out new food with Japanese food at the heart of his passion, and together with his team he's been creating in-depth blog articles since 2016 to help loyal readers with recipes and cooking tips.