6 Best Usuba Square Japanese Vegetable Knives Reviewed
I love creating free content full of tips for my readers, you. I don't accept paid sponsorships, my opinion is my own, but if you find my recommendations helpful and you end up buying something you like through one of my links, I could earn a commission at no extra cost to you.
Learn more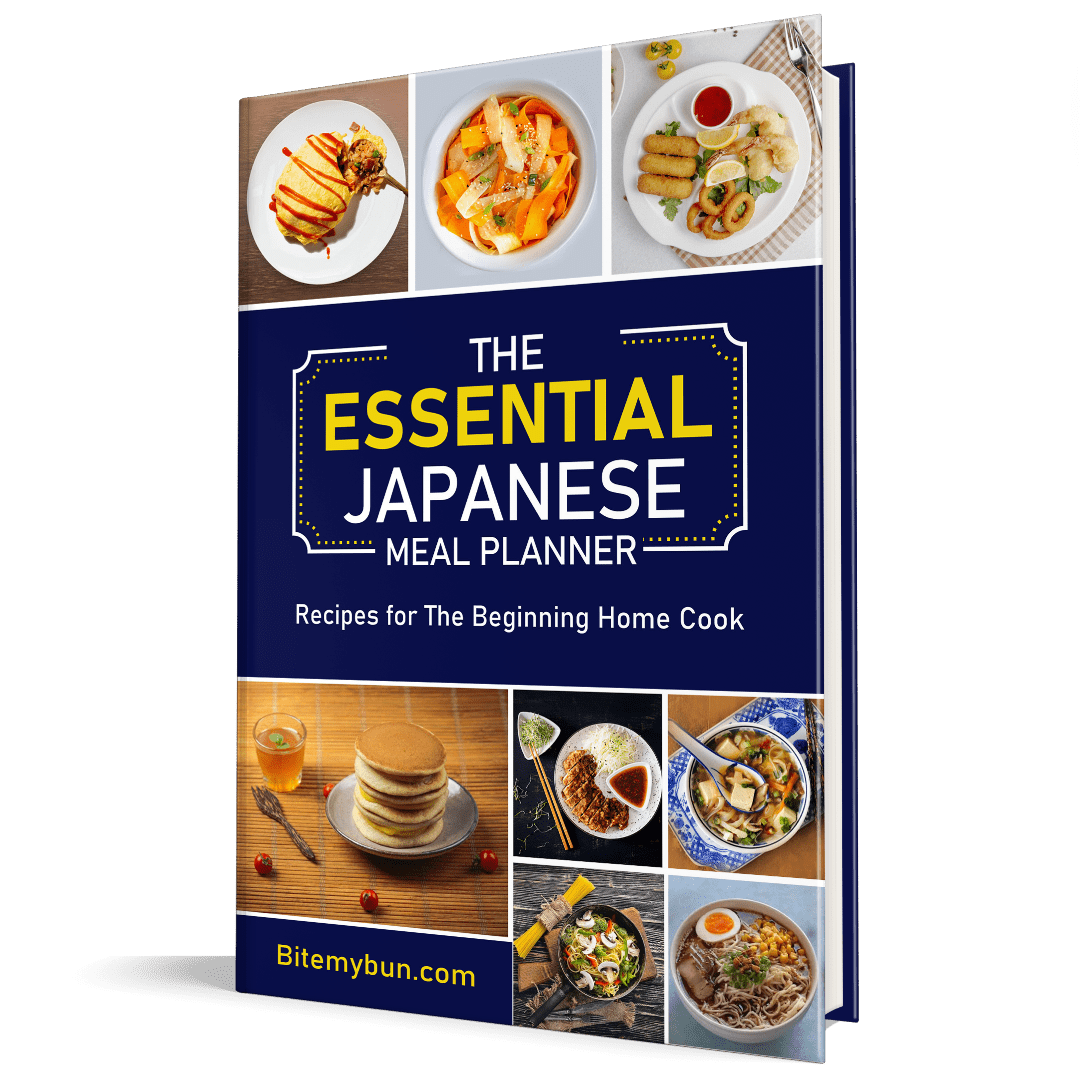 Check out our new cookbook
Bitemybun's family recipes with complete meal planner and recipe guide.
Try it out for free with Kindle Unlimited:
Read for free
An authentic Japanese kitchen is not complete without a razor-sharp vegetable cutting knife. So, if you want the ultimate vegetable cutting knife, look no further than the Japanese usuba knife.
The overall best usuba knife for the home is the Satake High Carbon Steel Chef's Knife because it's designed for professional chefs, but it's a great knife for the everyday cook too. It has all the features of an expensive knife, but it is still affordable.
I'm reviewing the best usuba bocho square vegetable knives in this guide, and I will help you make an informed decision.
Just a heads up, the usuba knife is designed for pros, and it is an investment knife, but one that will make your life easier in the kitchen.
If you're vegetarian or vegan, you will find this one of the handiest knives in your collection, no doubt.
Check the table to see my top picks first, then read on for the full reviews.
10 Tips to Save a Bundle on Asian Ingredients!
Introducing our brand new FREE PDF guide: "Saving Secrets: Unveiling the Art of Saving Money on Asian Ingredients" It's your first newsletter email, so start saving today! 📚🧧
We'll only use your email address for our newsletter and respect your privacy
Usuba knife buyer's guide
The most important factor to consider in a typical Japanese usuba square knive is probably the length and material.
Most of Japan's best knife manufacturers use high-quality steel to make the blade. So, even if it's a cheaper usuba knife, the quality is quite good.
Types of usuba knives
Classic – thin blade, single bevel square knife
Kanto (Edo-Usuba) – it still has a square blade, but the tip is blunt. The edge is blunt, and the front is flatter.
Kansai – similar, but the knife has a spine, specially designed for delicate cutting work.
Blade length & thickness
Most usuba knife blades have similar thinness of 150 mm. That's kind of the industry standard for a good vegetable chopping knife.
When it comes to length, there is some variation. The long straight-edge blade has a length between 165 -240 mm.
Handle
The traditional usuba knife has a wooden handle.
This handle is different from a traditional Western-style handle. Instead, it's called a Wa-Handle, and it is the Japanese handle style. This means the handle has octagonal shapes, d-shapes, and oval grips.
The Japanese handle is easy to hold and maneuver and also comfortable.
Best 6 usuba knives reviewed
Now let's get on to the actual reviews of the best products from Amazon.
Best overall usuba square knife: Satake High Carbon Steel
blade size: 160 mm or 6.3 inches
A great overall usuba knife has a good blade, great price, and it makes clean, sharp cuts without damaging the vegetables.
The Satake usuba is one of the best mid-priced knives for everyday use. It has a 12-15 degree single bevel blade, making cutting any veggie quick and easy.
Thus, this knife is a great addition to your cutlery collection if you want an authentic Japanese design at a great price.
This usuba knife has the classic Japanese magnolia handle and blade shape, but it's quite affordable and perfect for the home kitchen.
It has a high-carbon steel blade and a hardness of 60, which makes this a sturdy, high-quality kamagata usuba.
The blade is a bit thicker at 2.1 mm, making it easier to use when you want to chop harder vegetables like cauliflower or sweet potato.
It's a versatile knife, and you can use it for finely chopping herbs, cutting and slicing fruit, and of course, precisely cutting vegetables.
It's even suitable for decorative cuts like the katsura flour method:
And if you really have to, it even cuts through meat, although a Hibachi chef knife would be more suitable in that case.
But, the reason why I like this knife so much is that artisans craft the blade, but it costs half of what a Yoshihiro knife costs.
Best value for money usuba square knife: Masahiro kitchen
blade size: 165 mm or 6.5 inches
If you're looking for an usuba knife with a bit more design detail but at a lowish price, you'll love the Masahiro hamon design usuba.
It's made of alloy steel, and it has a classic wooden handle. The blade is well-crafted, sharp, and 165 mm long.
This knife is excellent at holding an edge, so it's easy to use and won't make your hands tired even if you've been cutting lots of veggies.
The minor problem with this knife and why it didn't take the overall best spot is that, after time, the steel is prone to blueing. It doesn't affect the knife's performance, though, so you can use it without a problem.
The key to fixing this issue is to wash and dry the knife really fast after you use it. But, you'll be surprised by how well it cuts and how sharp it is, compared to budget knives.
A hard edge is a must-have with a single bevel knife like this, and the Masahiro usuba doesn't disappoint. It doesn't warp, bend, or get dull even after extended use.
If it does need sharpening after some time, you can do this yourself:
The finish of the Masahiro is not quite as smooth as the Yoshihiro, but you get a great value product for the price.
It's the kind of knife that works in any home kitchen as the only vegetable cutter you need. It cuts through all veggies, so you don't need to use any other knife.
Satake vs Masahiro
These two knives are in a similar price range, and their performance level is almost identical.
As I mentioned, Satake takes the best overall spot because the blade material is better and doesn't turn blue like the Masahiro. Also, the Satake's blade is thicker than the Masahiro knife.
The Masahiro design is more similar to a traditional super-thin Japanese veggie cleaver.
The Satake knife has a smoother finish, and it seems there's more attention to the finishing details than the Masahiro knife, which is more like a mass-produced product.
However, if you regularly chop, slice, and dice various vegetables, you'll be pleased with the cutting power and precision of the knife.
The single bevel blade really helps when cutting, and it's great if you're used to a Japanese-style knife style that's quite different from Western ones.
Overall, I think that you can get either of these two knives if you are looking for a mid-priced sharp knife with a long-lasting blade. It comes down to what you think is easier to use: the double bevel or single bevel.
Best budget usuba square knife: Kotobuki Seki
blade size: 165 mm or 6.5 inches
If you've never bought an usuba knife before, then you should really try one out. I recommend this budget-friendly Kotobuki 6.5 inch knife.
It costs approximately $20, and it will convince you that a specialty vegetable knife is a kitchen must-have. You can use it to slice, dice, chop, mince, and even peel thin vegetable skins.
So, although it looks like the average veggie cleaver, it's versatile and extremely useful to have.
The Kotobuki is made of stainless steel and has a basic wooden handle. Sure, it's not a fancy knife like the others, but at this price, it's quite a good product.
It is pretty rust and corrosion resistant, so you don't have to replace the knife very often. Just make sure to follow cleaning instructions as this is a hand-wash-only knife.
What makes this cheap usuba stand out is that it has an extremely sharp blade. That's a result of its design.
Both sides of the blade are beveled and are hollow ground. So, the thin blade is sharp and pretty sturdy.
You'll enjoy using this knife, especially when you need to make precision cuts on small veggies like radishes.
Best hammered finish usuba square knife: Regalia Nakiri
blade size: 152 mm or 6 inches
If you want an usuba knife that's practical but also beautiful for your cutlery and knife collection, then the Regalia vegetable knife is a great option.
This high carbon stainless Damascus steel knife is a smaller 6-inch usuba knife. It has a gorgeous hammered finish detail which resembles traditional vegetable knives back in the day.
This knife is a true work of Japanese craftsmanship.
Not only is it a nice-looking object, but this knife is very well made. You can say that it is geometrically perfect because it is finished to an amazing 8-12 degree angle on each side.
It is made using the Honzabuke method, which is a three-step manufacturing process designed to create sharp, precise, and perfect knives.
Be careful because this knife is extremely sharp, but at the same time, it's pretty easy to handle. It gives optimal knuckle clearance, which makes it safe to use.
Also, the handle is rounded with a pinch-grip bolster that allows for optimal handling, and it's easy to balance the knife.
I also like that the knife is bacteria and mold-resistant, rust-resistant, and immune to extreme temperatures thanks to the military-grade handle. Thus, this is one of the coolest and most durable vegetable cutters you can find.
Kotobuki Seki vs Regalia
The main difference between these two knives is the price. The Kotobuki budget knife is very cheap, whereas the Regalia is pricier. However, you can achieve similar results when using them both.
The thing is that the Regalia is a beautifully crafted knife that even works as a decorative piece thanks to the hammered finish.
The Kotobuki's thin blade makes it a great option for those who have never used a Japanese nakiri-style knife before because it's versatile and can even peel the most delicate vegetables.
The Regalia, though, has a slightly shorter blade, but it's easier to use because of the way the blade moves on a cutting board.
The final verdict is this: if you aren't sure if you really need to own a traditional vegetable cutting knife, then try the Kotobuki. It's cheap, and if you don't like it, you can go back to the pointed tip knife you already own.
But, if you want to learn to use a Japanese knife properly and want precision cuts, then investing in the Regalia knife is definitely worth it.
Best usuba square knife for chefs: Yoshihiro NSW 46 Layers
blade size: 160 mm or 6.3 inches
As a chef, you need a knife that's extremely sharp and has a very high-quality blade. That's why I've selected the Yoshihiro NSW 46 as the best.
It's not nearly as expensive as the Ginsanko, but the same brand makes it, and it's a top-notch knife. What makes this product stand out from the competition is the blade.
Now, the NSW Damascus blade is made of 46 layers for a well-made knife. The blade length is 6.3," and this one is double-edged 50/50.
This is unusual compared to other Usuba single bevel knives, and many call it a Nakiri, but it is still considered an usuba knife.
With a hardness of 60, this blade won't go dull anytime soon, and it has better edge retention than other similar cutters.
I also like that the non-slip rosewood octagonal shitan handle is ergonomic, and it won't slip from your hands when you're chopping really fast. That's very important when you cut large quantities of vegetables in a fast-paced restaurant kitchen.
The knife's flatness ensures that the blade makes contact with the cutting board as you cut, so the work is easier, faster, and there is a reduced risk of injury.
Best luxury usuba square knife: Yoshihiro Ginsanko
blade size: 195 mm or 7.5 inches
I included this one as a bonus for those of you looking for an expensive collectible usuba knife or a gift for a loved one.
It's definitely a splurge, and you probably don't need to spend this much on a vegetable knife unless you are opening a restaurant or want the ultimate usuba knife that will last a lifetime.
This is not a mass-produced knife, so the design is one of a kind, and it comes with a Shaya protective shield to protect it from damage.
The Ginsanko knife has a 7.5″ long blade. You get a superior product with a special octagonal ebony handle that's very easy to hold.
The knife is made of premium materials and carefully forged by Japan's best craftsmen and artisans. The high-carbon steel and stain-resistant properties make this knife one of the best in the world.
This Edo-Usuba knife is known for extreme precision and sharpness. Therefore it can slice through any hard root vegetable with a single cut.
Also, you can use it to carve potatoes, legumes, and harder fruit. When you use this knife to cut food, you'll notice there is almost no damage at all, and the cuts are nearly perfect.
So, when the occasion calls for perfect cuts, this is the usuba for the job.
Yoshihiro NSW 46 vs Yoshihiro Ginsanko
As I compare these two knives, I want to mention that although they are by the same famous Japanese brand, the knives are a bit different. The NSW 46 has a double-bevel, while the Ginsanko is an authentic single-bevel knife.
It also has an Uraoshi (thin flat rim) that protects the edges against any damage and maintains the sharpness. Thus you get more features from a very expensive tool compared to the budget-friendly sister blade.
The Ginsanko is a true specialty knife with an extremely long-lasting build and one of the best blades in the world.
The NSW 46 is also very well made, but since it's a lot more affordable, it's better for a regular restaurant kitchen where you go through more knives.
They should both be used for chopping vegetables only because of the special shape of the blade.
So, the bottom line is that for the average commercial kitchen, the NSW 46 is the ideal vegetable cutter that is long-lasting and has an easy-to-use handle and cleaver-type blade.
But, for the knife aficionado chef, the Ginsanko will be a treat to use. Unless you're planning to cook professionally, these two knives are better for commercial settings than the home kitchen.
Takeaway
If you're not a pro chef, you can buy the Satake High Carbon Steel Chef's Knife and you get everything you'd need from a vegetable cleaver.
But, if you want something a bit more special and of better quality, I highly recommend the Regalia Nakiri which is super sharp and makes very precise cuts.
But, all, maybe except for the premium $600 knife are great additions to any home kitchen, and once you get used to a Japanese square knife, you won't go back to a regular Western-style knife.
It's just that handy and easy to use, plus you can cut any veggies.
Next, check out these 2 Vegan Japanese Vegetable Teppanyaki Recipes | cook in 16 minutes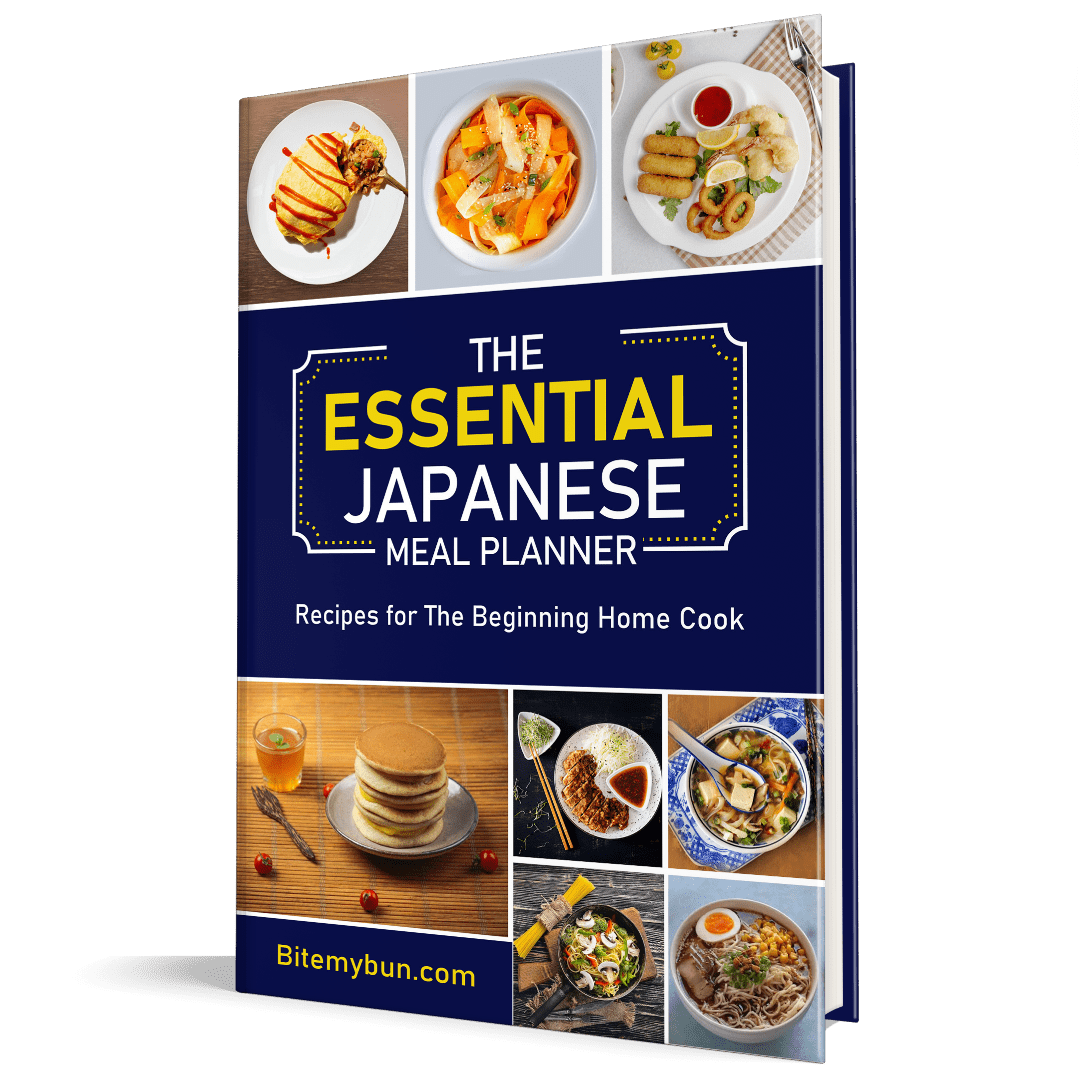 Check out our new cookbook
Bitemybun's family recipes with complete meal planner and recipe guide.
Try it out for free with Kindle Unlimited:
Read for free
Joost Nusselder, the founder of Bite My Bun is a content marketer, dad and loves trying out new food with Japanese food at the heart of his passion, and together with his team he's been creating in-depth blog articles since 2016 to help loyal readers with recipes and cooking tips.