Can you use a rice cooker for baby food? Yes! Here's how
I love creating free content full of tips for my readers, you. I don't accept paid sponsorships, my opinion is my own, but if you find my recommendations helpful and you end up buying something you like through one of my links, I could earn a commission at no extra cost to you.
Learn more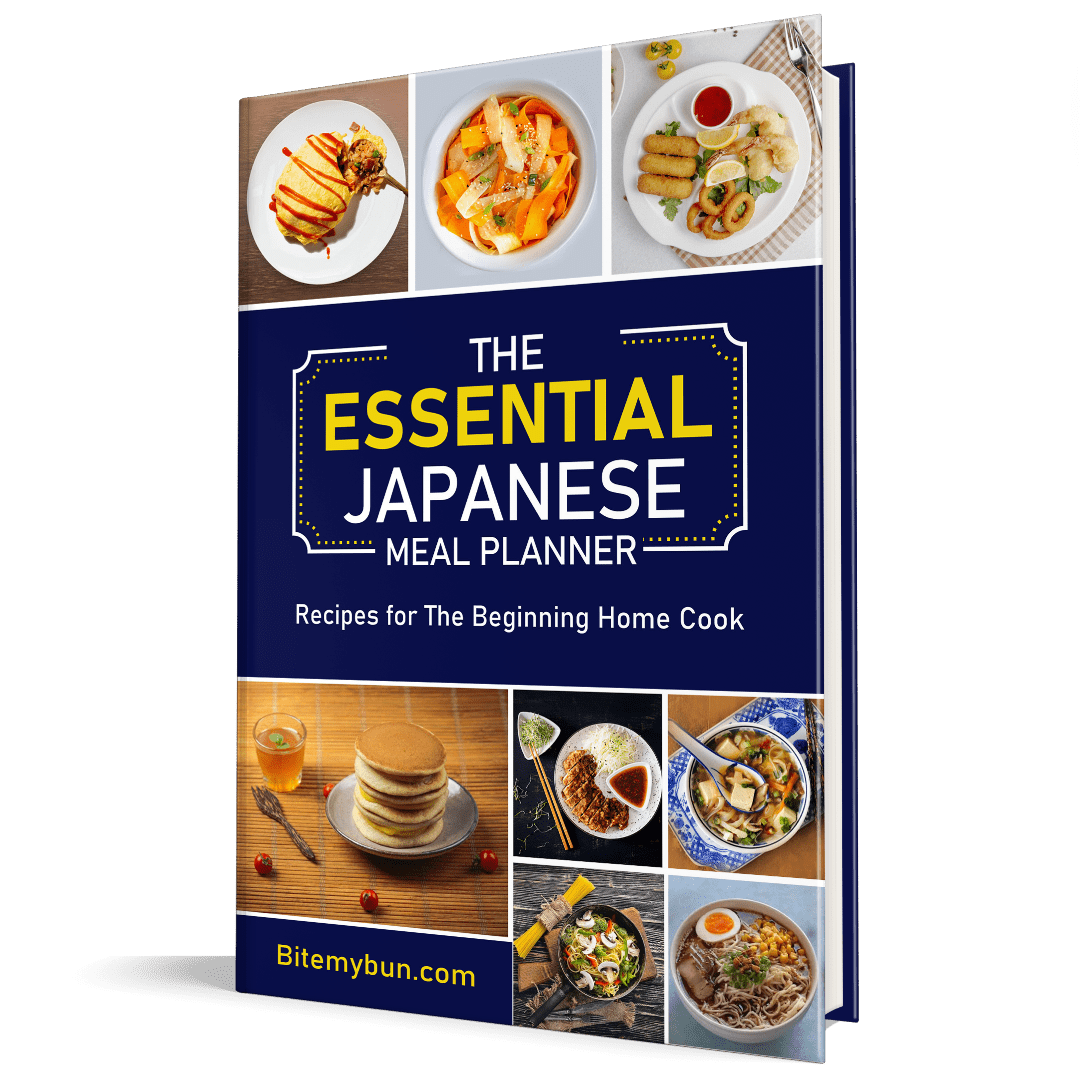 Check out our new cookbook
Bitemybun's family recipes with complete meal planner and recipe guide.
Try it out for free with Kindle Unlimited:
Read for free
Baby food processors are great – they make life much easier, and it's the best way to ensure your baby eats healthy and safe food.
But, they are costly, bulky, and once your baby grows up, you might have to get rid of them.
Did you think about using your rice cooker to make baby food?
It's a good way to make healthy baby food, and since rice cookers are such versatile kitchen appliances, you don't have to get all kinds of extra appliances that take up all your storage space.
You can make a rice and vegetable dish for the baby or steam fruits and veggies for fresh daily meals in under 30 minutes with a rice cooker.
Now that you know it's possible to baby food in a rice cooker, and I'm going to show you how; plus, I'll share one of the easiest recipes you can make.
10 Tips to Save a Bundle on Asian Ingredients!
Introducing our brand new FREE PDF guide: "Saving Secrets: Unveiling the Art of Saving Money on Asian Ingredients" It's your first newsletter email, so start saving today! 📚🧧
We'll only use your email address for our newsletter and respect your privacy
How to make baby food in the rice cooker
If you think making baby food in the rice cooker that your child will actually love is hard, think again!
It's now easier than ever to make homemade baby food that you can be proud of.
When you make the baby's food at home, you know exactly what goes into the food, and you can be sure your baby eats healthy, nutritious foods.
All you need to do is pick some fruits and vegetables, then chop them into small pieces. Next, you have to put them in the rice cooker and cook them.
Then, you can put the food in glass jars to store them in the fridge. Don't worry; the glass jars ensure the food stays fresh.
This is a great way to make food ahead of time, so you're not stressed out about having to make fresh baby food in minutes.
When cooking the fruit and vegetables in the rice cooker, you're practically steaming them. You can then serve the baby steamed food in small pieces, or you can mash or puree it.
This way, your child can eat steamed peaches, apples, broccoli, cauliflower, etc.
You can obviously cook steamed rice too for your child or mix it with vegetables and cook it together for a more nutritious baby meal.
The best part about cooking baby food in the rice cooker is that it's done in approximately 20-30 minutes! That's really fast, which means you have more free time to spend with your baby away from the kitchen.
Now, here's a detailed explanation of how to do it:
Step one: Prepare your rice cooker
First, you'll need a rice cooker. If you don't have one yet, you can check out our best rice cookers buyer's guide and full reviews to help you make a smart choice.
Assuming you already have a rice cooker, you also need to have a steamer basket. This is a plastic basket you put over the main compartment where you have the water and the rice.
It allows the food to be suspended on top of the steaming hot water, so it cooks your fruits and vegetables.
The steamer compartment is absolutely necessary for making baby food, and most rice cookers already come with a steamer basket.
Fill the main compartment of the rice cooker with water until you reach the marked line (1). This is about one cup of water.
Plug in your rice cooker.
Step two: prep your fruits and vegetables
I'm sure you know how to cut up fruits and veggies like apples, pears, carrots, peaches, mangoes, or whatever you like. But, it's important to cut them up into small pieces, fourths preferably.
If you have a regular 12" rice cooker or larger, you can surprisingly fit lots of chopped fruit and vegetables.
You can fit about 5 apples, and you can add in the baby carrots whole. Broccoli and cauliflower should be cut into florets.
Step three: cooking the food
Add all the chopped food to the steamer basket and place it in the rice cooker with the water.
It depends on the rice cooker model you have, but there's probably not a lot of buttons there. Just choose the regular "cook" rice setting. This takes approximately between 20 – 30 minutes.
The great thing about rice cookers is that they stop cooking automatically after the program has run its full course. Also, the food is heated, so it stays warm until you unplug the device.
Step four: feed & store
Once you remove the warm food, you can feed your toddler with the food as is, or you can mush it all up into a puree for small babies.
Use the leftovers later by transferring them to glass jars. Glass is much better than plastic containers because you won't have any bad chemicals leaching into the food that way.
Put the jars in the refrigerator, and there you go: you've got a few days' worths of healthy food for your baby!
Just a heads up about the syrup: when you steam fruit like apples and pears, you'll get some liquid at the bottom of the rice cooker. This is actually a sweet syrup, and it's a great flavorful sweet dessert for kids.
You can put it in the glass jar with the cooked food or save it to mix with oatmeal and other solid foods.
Also read: Can A Baby Eat Miso Paste? What Parents Should Know
Rice cooker oatmeal and apple recipe for babies (6+ months)
I've shared how to make mushy fruits and veggies already, but I want to share how to make hearty oatmeal with apple and sweet spices this time. This recipe is great for babies 6 months or older and a great way to introduce transition foods. Making the transition from liquids to solids is hard because babies are picky, but you can introduce sweet ingredients to help. This oatmeal recipe has an interesting texture that's not quite smooth but not solid either.
Ingredients  
1 ¼

cups

rolled oats

steel cut is best (do not use quick-cook or instant oats)

2.5

cups

apple cider

¼

cup

apple puree or chopped apples

depending on baby's age

⅔

cup

water

¼

tsp

vanilla powder

¼

tsp

cinnamon

Some butter to oil the rice cooker
Instructions 
You have to oil the bottom and sides of the rice cooker with a small amount of butter.

Put all of the ingredients in the rice cooker and stir them all together until combined.

Cook like you would rice.

After about 10 minutes of cooking, stir the oatmeal a couple of times, close the lid and continue cooking.

Once the timer has gone off, turn off the rice cooker and let the oatmeal cool for about 10 minutes. The oatmeal is now ready, and you can add some additional toppings or fruit if you want.
Notes
The secret ingredient for delicious oatmeal for babies is to add some apple cider. This makes the oatmeal a bit sweeter, but it doesn't increase the sugar content in the dish.
You can always mash or puree the oatmeal once you're done cooking if you want it smoother.
Rice cooker FAQ's
What are the benefits of using the rice cooker to make baby food?
The first obvious benefit is that you can save money. Commercial baby food brands are quite expensive – just look at Gerber baby food jar prices!
Now, if you buy organic or premium food for your baby, it can set you back a lot of money. When you cook fresh fruit and vegetables in the rice cooker, you can make a bulk cook in large quantities and save money.
The second benefit is that you avoid all those unhealthy additives like sugar, corn syrup, and preservatives. After all, you want to make sure your baby's growing body ingests healthy and nutritious meals.
Finally, the third benefit is that it takes less time to cook baby food in the rice cooker.
Also, it's a set-it-and-leave-it type of appliance, so you set the timer, add your ingredients, and let it do the work. It only takes about half an hour to steam food in the rice cooker, so it's a quick-cooking method.
What food can you cook in the rice cooker to make baby food?
The most obvious food you can cook in the rice cooker is rice. But, if you're not looking to feed rice to the kids, luckily, you steam many types of fruit and vegetables.
Fruit is my top choice for baby food because most babies like the taste and eat it.
Apples, peaches, and pears are the easiest and tastiest fruits to cook in the rice cooker. If you want to diversify, you can also use plums, nectarines, and mangoes too.
This fruit is easy to preserve in the fridge and lasts quite a long time.
Also, these types of fruit aren't too watery or too hard for the rice cooker. When cooked, the texture becomes mushy, and it's easy to puree for babies.
It's best to avoid very watery or soggy fruits like pineapples. Bananas can become too mushy and grapes, for example, have too many seeds.
Sweet potatoes are another healthy option for babies.
Vegetables are full of necessary vitamins, minerals, and nutrients too. Good choices for the rice cooker include carrots, broccoli, and green or yellow string beans.
You can actually cook these at the same time as the rice if you want a consistent meal for your little one.
Finally, let's not forget about oatmeal recipes for babies. When made with fruit, this is a healthy meal option, and chances are, your kid is going to love it.
Foods NOT to cook in the rice cooker
This might be common sense, but you shouldn't cook meat and seafood in the rice cooker. It is not safe, and the food might not be well-cooked, which is a huge problem, especially for babies' sensitive digestive systems.
You should also avoid cooking anything besides certain fruits, vegetables, rice, quinoa, and similar grains.
Here is a list of the best substitutes for rice.
Takeaway
Now you know how versatile and handy your rice cooker can be.
Many people get stuck in a cooking routine and only use it to make steamed rice and the occasional quinoa, but you can use it for cooking baby food. This way, you can replace bulky and expensive baby food processors.
When you steam the fruits and veggies in the rice cooker, you get the perfect mushy textured food babies can safely and happily eat.
Read next: Are babies allowed to eat dashi? It's good for them, here's why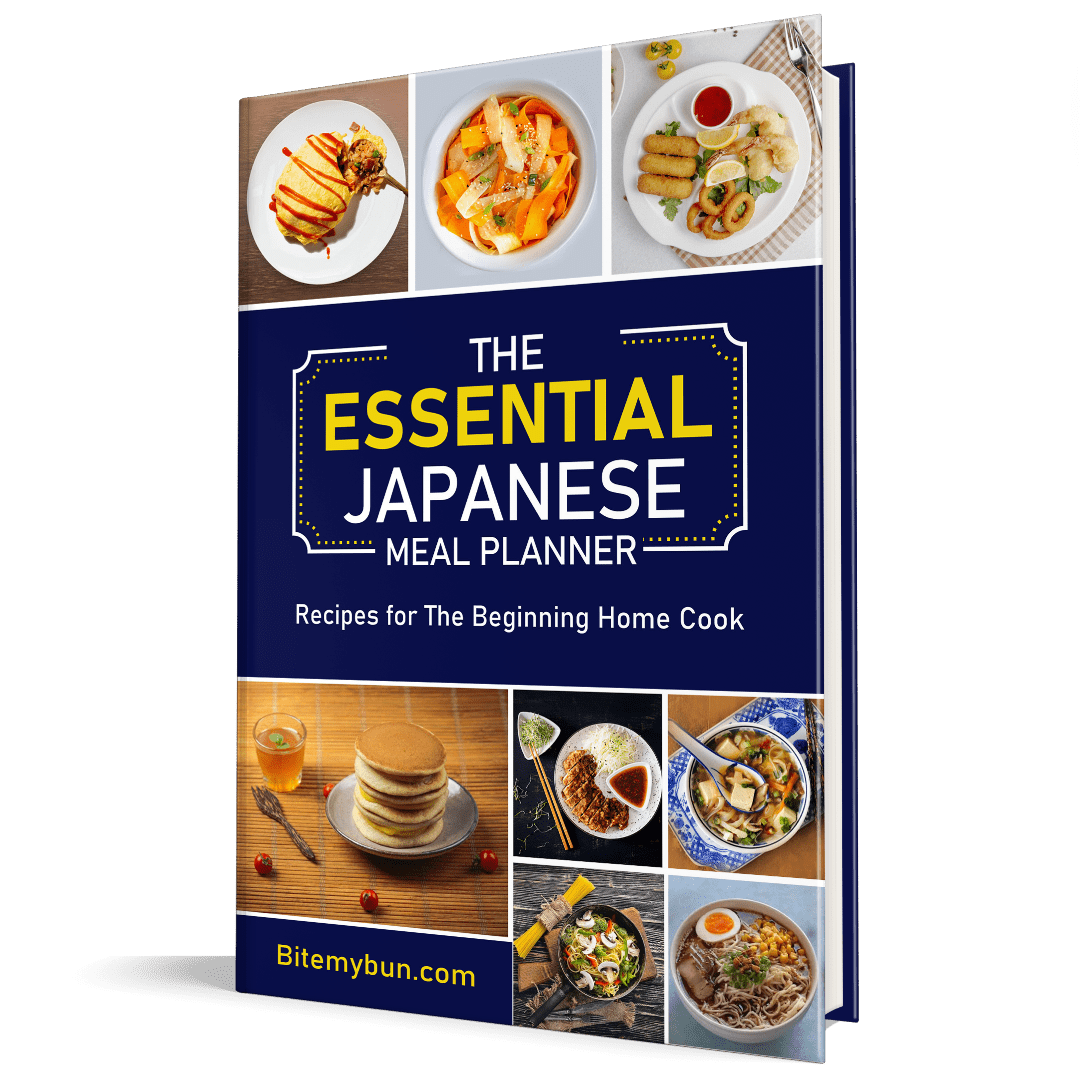 Check out our new cookbook
Bitemybun's family recipes with complete meal planner and recipe guide.
Try it out for free with Kindle Unlimited:
Read for free
Joost Nusselder, the founder of Bite My Bun is a content marketer, dad and loves trying out new food with Japanese food at the heart of his passion, and together with his team he's been creating in-depth blog articles since 2016 to help loyal readers with recipes and cooking tips.