5 Easy Glutinous Rice Recipes: From Sweet to Savory
I love creating free content full of tips for my readers, you. I don't accept paid sponsorships, my opinion is my own, but if you find my recommendations helpful and you end up buying something you like through one of my links, I could earn a commission at no extra cost to you.
Learn more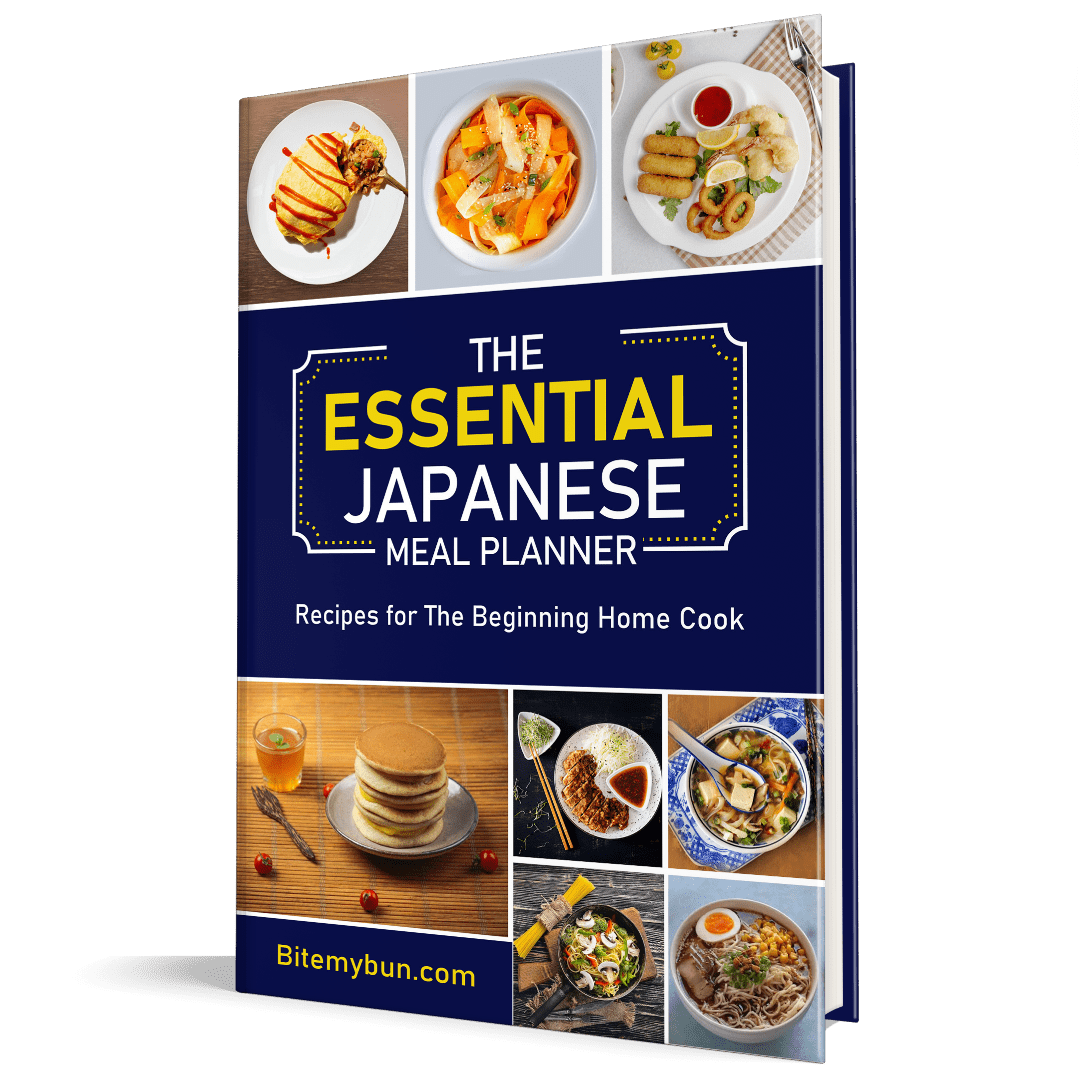 Check out our new cookbook
Bitemybun's family recipes with complete meal planner and recipe guide.
Try it out for free with Kindle Unlimited:
Read for free
Glutinous rice has always been my favorite ingredient in Asian cuisine, but there are just too many dishes to choose from!
It's great on its own, but also combines well as a side dish with other recipes, so I've decided to take the best ones. The best part? I've simplified all of them for even the most novice cooks so you don't need any special culinary skills to make them.
One thing common among all? They taste amazing, and I mean that in every literal sense. So let's get cooking!
Although there's a lot you can make with glutinous rice, in this article, we will be rounding up some of the absolute best recipes you can try right now!
10 Tips to Save a Bundle on Asian Ingredients!
Introducing our brand new FREE PDF guide: "Saving Secrets: Unveiling the Art of Saving Money on Asian Ingredients" It's your first newsletter email, so start saving today! 📚🧧
We'll only use your email address for our newsletter and respect your privacy
Best recipes with glutinous (or sweet) rice
Here are some of my absolute favorite recipes you can make using glutinous, also called sweet or sticky rice.
Filipino ginataang monggo dessert
Ginataang monggo recipe
The first step in making this sweet and creamy dessert is to toast the mung beans. Put them over a fire, and toast until the beans are brown. Make sure that the beans are toasted well!
Check out this recipe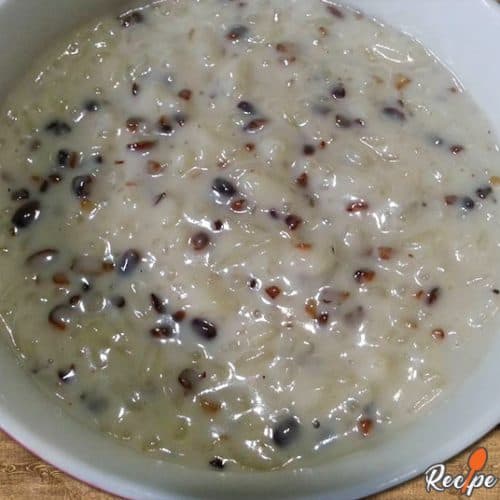 Also known as Pampanga, ginataang mungo is a satisfying Filipino glutinous rice dessert with toasted mung beans, coconut milk, and sugar.
It is often flavored with vanilla or pandan leaves and added with banana or jackfruit for extra taste.
Ginataang monggo is a staple Filipino dish enjoyed among people of every class throughout the Philipines, in every season, and at any time of the day.
It is generally sweet, with some other interesting flavors coming from coconut milk, vanilla extract, mung beans, and corn kernels.
The preparation method of ginataang monggo is quite simple, and the time required to cook it is also fairly less compared to other and more complex Filipino dishes.
To make ginatangg monggo, you first need to toast the monggo, or mung bean, until brown and then crush it.
The next step is to mix it with glutinous rice, water, and coconut milk and cook it on low flame until the rice absorbs all the coconut milk.
Before removing the mixture from the heat, you will need to add sugar, vanilla extract, and corn kernels. Enjoy it while it's still hot.
Ohagi sweet onigiri
Ohagi Sweet Onigiri Recipe
Ohagi is the sweet variant of onigiri rice balls, a delicious snack you can make if you want something different. It can be a hassle to make, so I'll make it as simple as possible for you.
Check out this recipe
A sweet Japanese treat for lovers of Japanese food, ohagi, or botamochi, is another sweet rice recipe to add to your food fantasy list.
The recipe is quite technical for a seasonal cook, but once made, there's nothing more satisfying.
Ohagi onigiri is one of the most difficult-to-prepare confectionaries in Japanese cuisine.
It requires some great culinary skills to prepare perfectly, but at the same time, it's also one of the most nutritious and tasty snakes you will ever try.
Generally, there are about 4 variants of this specific dish, varying from each other only in terms of toppings.
The recipe we have on our blog is the simplest one, with highly accessible ingredients and an overall straightforward cooking process.
The process begins with washing sushi and mochigome rice with cold water and then set the rice aside for about 30 minutes.
In the meantime, you can make different toppings. Afterward, you will need to cook the rice and then steam it for an additional 15 to ensure it is super soft.
Now all you need to do is to mash the rice until it becomes extremely sticky, roll it in oval balls, and then roll the balls into toppings of your choice.
Also read: Which rice to use for onigiri? The secret to authentic rice balls
Yaki onigiri Recipe
Yaki Onigiri recipe
Yaki Onigiri is best with the right sticky rice, you can't just use any old rice you have in the pantry, or else the yaki onigiri won't hold their shape and texture, and they can fall apart while you grill or fry them.
Check out this recipe
An umami-filled variant of the traditional, sweet onigiri, yaki onigiri is a fulfilling and flavorful glutinous rice dish with a unique taste.
It's effortless to make if you have the right ingredients, and it can be served in any course.
Yaki is quite an interesting take on the traditionally sweet onigiri recipes, having the most loved umami flavor from miso and soy sauce and a little smoky-charred taste from all the grilling.
Like any other onigiri recipe, this one also requires a certain degree of culinary craftsmanship before perfecting it.
The process begins with boiling rice and arranging it into your preferred shapes. After that, you brush it with the miso-soy mixture.
The next step is grilling it on a hot pan for approximately 7 minutes on each side. You can also top each side with butter for more taste and crispiness.
Once cooked, all you need to do is to garnish it with sesame seeds and serve.
Colorful Filipino Sapin Sapin Cake Recipe
Colorful Filipino Sapin-Sapin sticky-rice cake
Sapin-Sapin is a colorful Filipino Food made of glutinous rice. It is under the classification of sticky rice cake. It attracts people here and there, first, because of its colors. The usual color of this rice cake is a combination of violet, red, and yellow or a combination of violet, red, and white.
Check out this recipe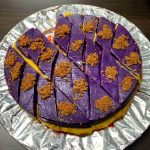 This scrumptious recipe is prepared from glutinous rice flour instead of whole grains and finds its place in the sticky rice cake category.
It has a unique color that attracts people, only to make them lose themselves entirely in the realm of utmost sweet deliciousness.
Sapin-Sapin is a local Filipino recipe with (usually three) layers of flavor topped over one another.
The resulting dish is a fairly complex recipe with many ingredients but a very straightforward cooking method.
All you need to do is combine the right ingredients, cook one layer in the oven, and top it with another after approximately 15 minutes.
Once perfectly cooked, you can top it with coconut flakes and serve.
To enjoy the dish to the fullest, we recommend chilling it in the refrigerator for some time. It will turn it into a perfect after-meal dessert.
Homemade Palitaw Filipino Rice Cake Recipe
Palitaw Recipe (Homemade)
Originally, Palitaw is made from washed Ground Sticky Rice or Kakaning Malagkit as they call it in Tagalog (Almost the same as the Sumang Malagkit).
Check out this recipe
Also known as Kakaning Malagkit in Tagalog, it's a native family dish prepared from sticky rice, commonly served during celebration and festivities.
Like the Filipino Sapin-Sapin cake, palitaw is also prepared from glutinous rice flour, usually stuffed with nuts and fruits, to make it more fulfilling and healthy.
If you are fond of confectionaries, there's a good chance you will like this dish as well.
Palitaw is the Filipino version of rice cake, quite similar to onigiri, but with a different approach to cooking.
The only catch here is that you can also stuff it with any dry fruits of your choice for extra flavor and nutrition.
Although the dish is originally prepared with sticky rice, the process there gets quite long, as well as techniques for a home cook.
Our recipe is prepared with glutinous rice flour instead of rice grains. This shortens the whole recipe time to 25 minutes while achieving the same amazing taste.
Top 5 Best Recipes with Glutinous Rice
There are many great dishes you can make with glutinous rice. Following is a complete recipe for one of our favorite dishes you can make with glutinous rice; the ohagi onigiri. It is a little technical to make, but as mentioned, the final taste is worth all the effort
Ingredients  
For the onigiri rice balls
2½

cups

mocha gome

glutinous rice

½

cup

Japanese sushi rice

3

cups

water
For the sweet toppings
¾

lb

anko

(sweet azuki bean paste)

½

cup

walnuts

crushed

5½

tbsp

sugar

3

tbsp

black sesame seeds

⅓

cup

kinako

(soybean powder)
Instructions 
Preparing the rice
Put the 2 types of rice in a bowl and then wash using cold water.

Drain your rice using a colander and then set it aside for 30 minutes.
Preparing the sweet onigiri toppings
Make a bowl for 4 different toppings each:

¾ lb anko (sweet azuki bean paste)

½ cup crushed walnuts and 2 tbsp sugar (ground together)

3 tbsp black sesame seed and 1 ½ tbsp sugar (ground together)

1/3 cup kinako (soybean powder) and 2 tbsp sugar (mixed)
Cooking the rice
Place your rice in a rice cooker, and then add 3 cups of water. Allow the rice to soak for around 30 minutes, and then start your cooker.

Once your rice is cooked, allow it to steam for an additional 15 minutes.

Use a wooden pestle or spoon to mash your rice until it's sticky. This can be pretty tough so be prepared to do some hard manual labor.

Wet your hands using water, and then mold your rice into oval balls.

Use your different toppings to roll the balls through and cover them completely. Then serve.
How to cook sticky rice perfectly every time? Secrets uncovered!
Haven't you made sticky rice before? Or did you try it, but the rice never came off perfectly?
Well, you're not the only one. As simple as it looks, making perfect sticky rice is an art that requires the perfect tools to begin with.
For starters, you would like to choose the suitable rice for a particular dish.
Assuming that you will be making a dessert, we recommend going for short-grain rice as it holds together pretty well and can be easily shaped.
After choosing suitable rice, the next step is to soak it for an adequate time.
Now, if you go strictly by the books, you would like to soak the rice overnight. Since sticky rice has a tough outer shell, softening up takes a little more time.
If you are in a hurry, you can reduce this time to 4 hours or even half an hour.
In recipes like ohagi onigiri, where you are going to mash the rice anyway, and all you need is that sticky texture. Once soaked, drain all the water from the rice with a colander.
Now fill a large pan with about 3 inches of water, and bring it to a simmer. Put the rice in a non-stick steamer basket, and cover it for about 30-45 minutes.
The rice should cook perfectly, with all the tenderness and stickiness you need.
If you want to give the rice some extra flavor, you can put in some fresh lemon grass or kaffir lime leaves to enhance the overall aroma and taste of the rice.
Also, you would like to cover the rice with parchment paper immediately after cooking. It gets pretty hard when directly exposed to room temperature.
I can also recommend using a rice cooker that can be used really well for cooking sticky rice
Conclusion
And there you have it! Now you know some of the tastiest recipes with glutinous rice and how to make them. The only thing left is selecting your favorite, gathering ingredients, and cooking.
Don't Have Glutinous Rice? Here are the Best Sticky Rice Substitutes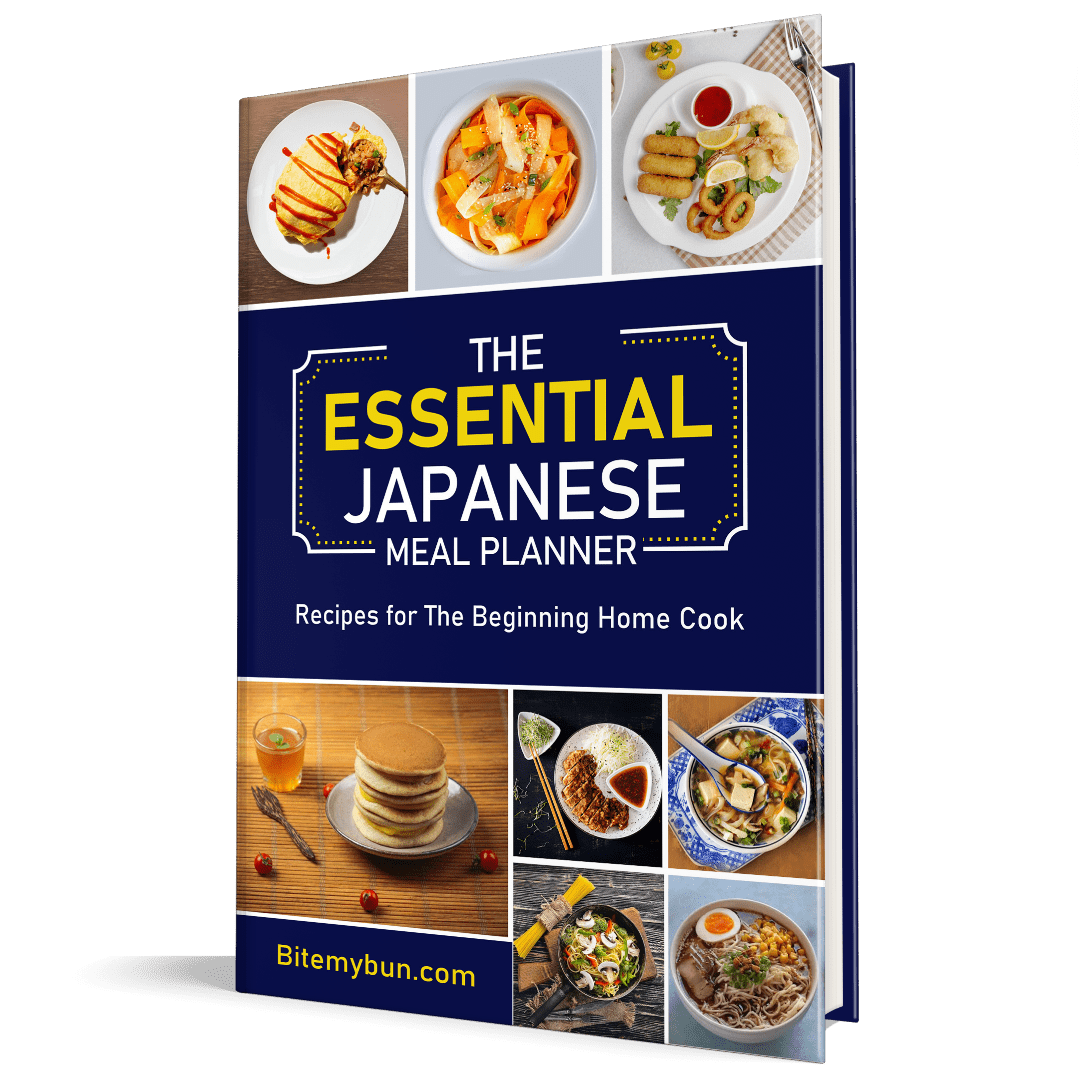 Check out our new cookbook
Bitemybun's family recipes with complete meal planner and recipe guide.
Try it out for free with Kindle Unlimited:
Read for free
Joost Nusselder, the founder of Bite My Bun is a content marketer, dad and loves trying out new food with Japanese food at the heart of his passion, and together with his team he's been creating in-depth blog articles since 2016 to help loyal readers with recipes and cooking tips.