Homemade Filipino Salted Eggs
I love creating free content full of tips for my readers, you. I don't accept paid sponsorships, my opinion is my own, but if you find my recommendations helpful and you end up buying something you like through one of my links, I could earn a commission at no extra cost to you.
Learn more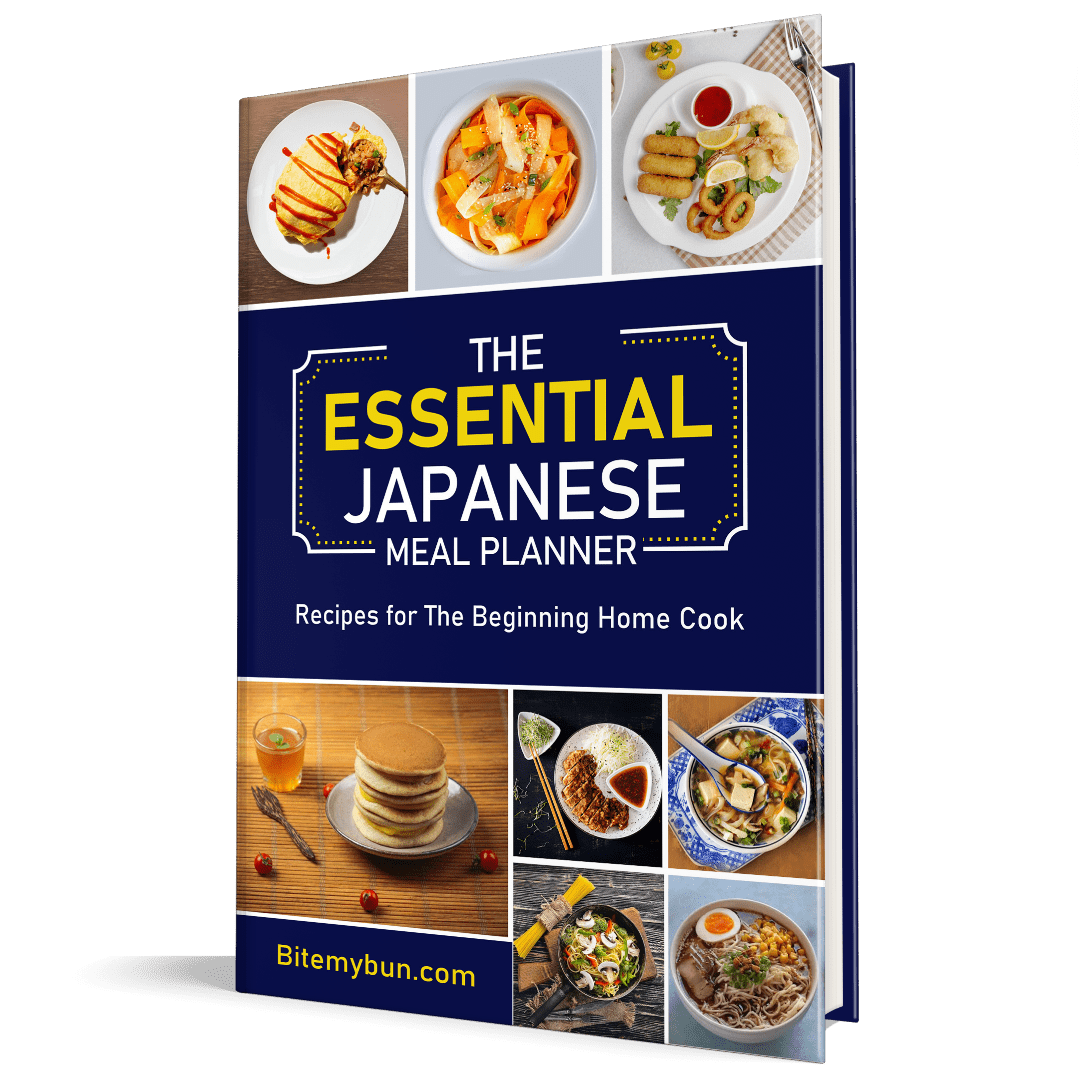 Check out our new cookbook
Bitemybun's family recipes with complete meal planner and recipe guide.
Try it out for free with Kindle Unlimited:
Read for free
You've tried omelets, poached eggs, fried eggs, boiled eggs, but what about brined salty eggs? In this recipe, I will talk about a delicious way to prepare duck eggs that you can then enjoy in salads, as side dishes, and even desserts.
Filipino salted egg is a traditional dish consisting of duck eggs left to brine in a saltwater solution.
The Salted Egg recipe is one of the easiest recipes you can try at home; even kids can do this. A very basic recipe you can try at least.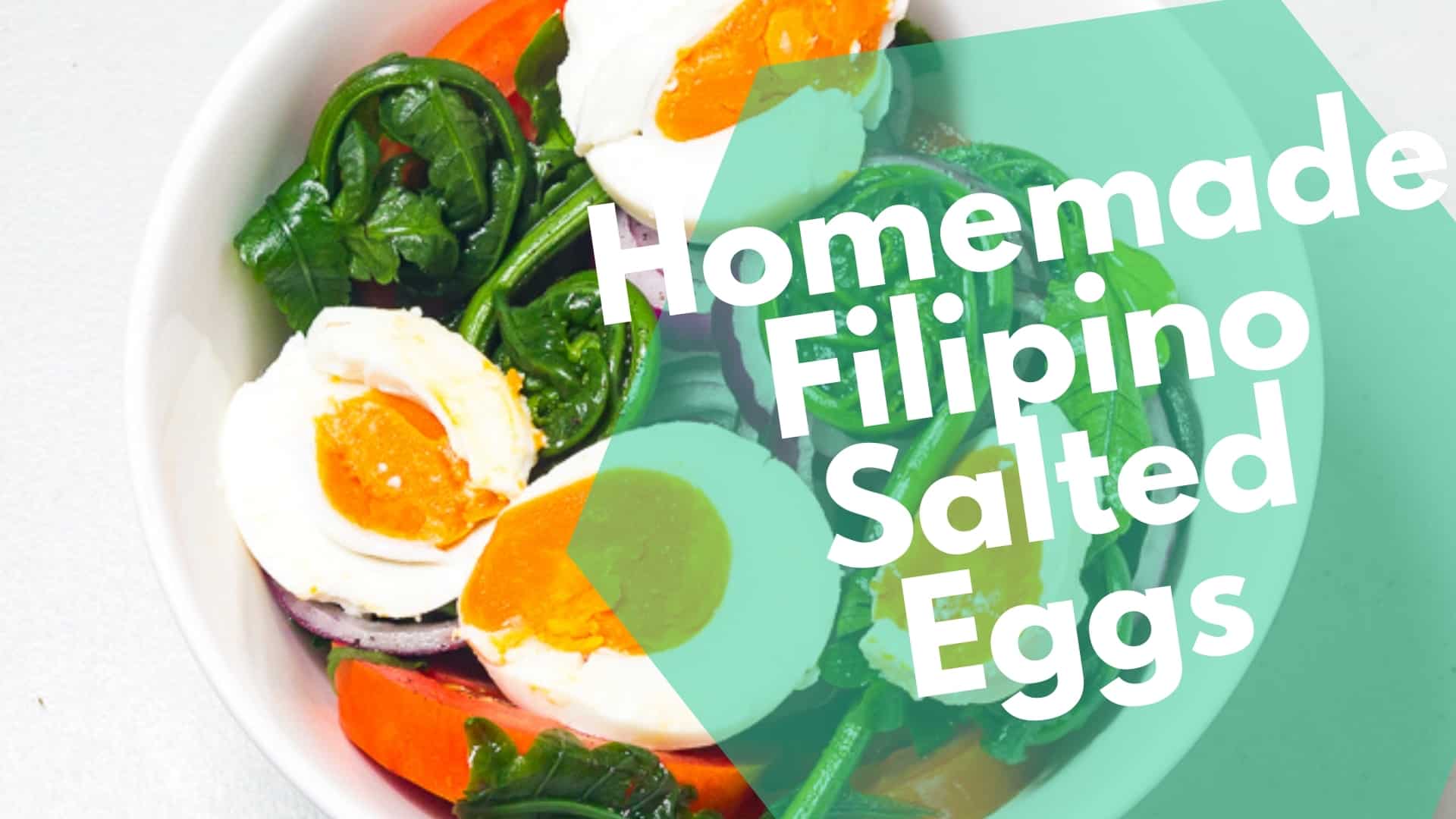 10 Tips to Save a Bundle on Asian Ingredients!
Introducing our brand new FREE PDF guide: "Saving Secrets: Unveiling the Art of Saving Money on Asian Ingredients" It's your first newsletter email, so start saving today! 📚🧧
We'll only use your email address for our newsletter and respect your privacy
What are Filipino salted eggs?
Traditionally, this dish is called itlog na maalat or itlog na pula, which means 'red egg.' In order to help consumers differentiate between salted duck eggs and regular duck and chicken eggs, they dye them red.
The traditional way to prepare this dish is to brine the duck eggs in a mixture of clay mud and salt called putik sa punso. The eggs are then left to brine for 15 to 18 days until they are fully cured. But these days, people prefer to simply brine the egg using a solution of salt and water. In some households, people like to add condiments like star anise or peppercorns, but it's really unnecessary.
Salted duck eggs are a delicacy in the Philippines and in China, where the recipe is slightly more complex. The eggs are usually eaten alongside other delicacies, as side dishes, toppings, or part of desserts.
So, do you need to boil salted eggs?
Absolutely. Salted eggs must be cooked before you eat them. When you're ready to use the eggs, boil them just as you would hard-boiled eggs, or steam them.
How does salt affect eggs?
When you cure the eggs in salt, they become more tender. The egg proteins stick together and become more compact. In the case of brined eggs, the brine preserves the egg. As the egg brined, the white part becomes a bit cloudy but still has that runny texture. The yolk changes color and becomes a dark yellow or orange color and is very firm.
The texture is like gelatin and the duck eggs have a sharp and salty flavor. But the yolk is a bit less salty than the white part. If you haven't tried salted eggs yet, you're in for a pleasant surprise!
Filipino Salted Duck Egg Recipe
Now, it's time for me to share this easy recipe with you. Just a heads up, this recipe requires duck eggs. If you can't find them, you can substitute chicken eggs, and it will still have a similar flavor.
Steps to prepare Filipino salted eggs
Homemade Filipino Salted Eggs
The Salted Egg recipe is one of the easiest recipes you can try at home, even kids can do this. A very basic recipe you can try at least.
Ingredients  
4-5

cups

water

1

dozen

duck eggs

500

gr

salt
Instructions 
Grab a large pot and mix the salt and water.

Bring the water to a boil.

While boiling, stir until all the salt has dissolved and salt crystals start to form on the side of the pot.

Remove from heat and let cool to room temperature.

Grab a large glass jar and place your duck eggs inside carefully. Make sure the eggs don't crack as you do this.

Slowly pour in the salt water until all the eggs are submerged.

Cover the container with the lid and leave it in a cool dark place for 3-4 weeks.

If you prefer less salty eggs, you can take out one egg to test after three weeks.

Boil the salted egg in water for ten minutes until it is hard-boiled.

Remove the shell and taste to see if it is salty enough to your liking.

If not, leave the eggs in the container for another week or two.

Remove the salted eggs from the salt water and store them in the refrigerator until they are ready for use in any of your dishes.
Nutrition
Calories:
50
kcal
Protein:
4
g
Fat:
3
g
Saturated Fat:
1
g
Cholesterol:
135
mg
Tips for Making Salted Eggs at Home
As you can tell, the recipe is simple, but I want to share some tips to ensure they taste amazing every time you make them.
Before you start, check each egg individually to make sure it is not cracked. One bad egg can ruin the whole batch.
Look for a jar or container that is large enough for all the eggs to fit without cracking.
When you fill-up the jar with the brining solution, make sure it is fully cooled.
Make sure that the eggs are completely covered in liquid.
Don't take your eggs out of the brine before letting them cure for a minimum of 15 days, but 21-30 is ideal.
If you want to store the eggs and want to make sure you don't mix them up with other eggs, dye them a red color.
Before you eat the eggs, you must cook them properly.
What dishes do you eat with salted egg?
While you can definitely enjoy salted eggs on their own, usually you eat them with other Filipino foods and delicacies.
Salted eggs go very well with puto, siopao, and baked rice cake (bibingka). These types of foods are salty and sometimes sweet, but the salted egg complements them in terms of flavor. It's similar to eating pickled eggs with bread.
Many people also love the taste of salted eggs in salads, such as the famous Ensalandang Pako, which is a fern salad loaded with veggies. The eggs add an extra serving of protein and savory flavor.
For a simpler way to eat the eggs, serve alongside hot white or basmati rice and with some pork or chicken. Most people love to eat cured eggs as a side dish.
Salted Eggs Nutritional Information
So, is salted egg healthy?
A benefit of salted egg ducks is that each egg contains approximately 9 grams of good protein. As well they are full of micronutrients which aid the body's muscle development.
The eggs are also a source of vitamins A and B12, which boost overall health.
But, you should be a bit careful about eating too many salted eggs.
Salted duck eggs have a high sodium content, especially the white part. One serving has about 1/3 of the recommended daily salt intake so if you have high blood pressure, heart disease, diabetes, or other illnesses, beware.
In general, it's safe to consume salted eggs in moderation. Since duck eggs have a much higher cholesterol content than chicken eggs, they are less healthy, so consume in moderation.
Why is salted egg red in the Philippines?
Did you know that in the Philippines, they dye the salted eggs red? The reason is so that customers can tell the cured eggs from fresh eggs. It's important that people can tell the salted duck eggs apart from fresh duck and chicken eggs.
How do you dye the eggs red?
To dye the duck eggs red, they make a mixture of 1 teaspoon of red granna crystals and 4 cups of water to dye them. Then they submerge the eggs in the water for about a minute.
Also read: how to make balut, the candling chicken eggs
Who invented salted eggs?
Even though salted eggs are extremely popular in the Philippines, they originate in China. The dish is ancient and was first eaten many centuries ago. Duck eggs are a staple in many Chinese dishes, so it's no surprise that they were brined alongside chicken eggs.
So, why duck eggs?
Well, duck eggs are more flavorful than chicken eggs. They also contain more Omega fatty acids and more cholesterol. When you eat them, you feel full faster.
How long salted eggs last and how to store them
Once your brined eggs are ready for consumption, you need to take them out of the brine. Wash them a bit with cold water, dry them and place them in the fridge.
The eggs must be stored in the fridge to ensure they don't go rotten. I suggest you keep them for a maximum of 15-20 days in the fridge.
How can you tell if a salted egg is rotten?
Of course, salted duck eggs can go rotten just like other foods. But, there is a simple way to test the quality of the egg.
Crack the egg into a bowl. The color of the white should be thick and clear. The yolk must be dark orange and reddish in color. But the most important thing to check is the smell. If you crack the egg and notice a pungent strong smell, the egg is rotten. There should be NO unpleasant smell.
Now that you've learned more about salted eggs, it's time to go find a dozen fresh duck eggs and try it! Salamat po.
Also read: Egg Pie Recipe (Filipino Version) that'll leave you fulfilled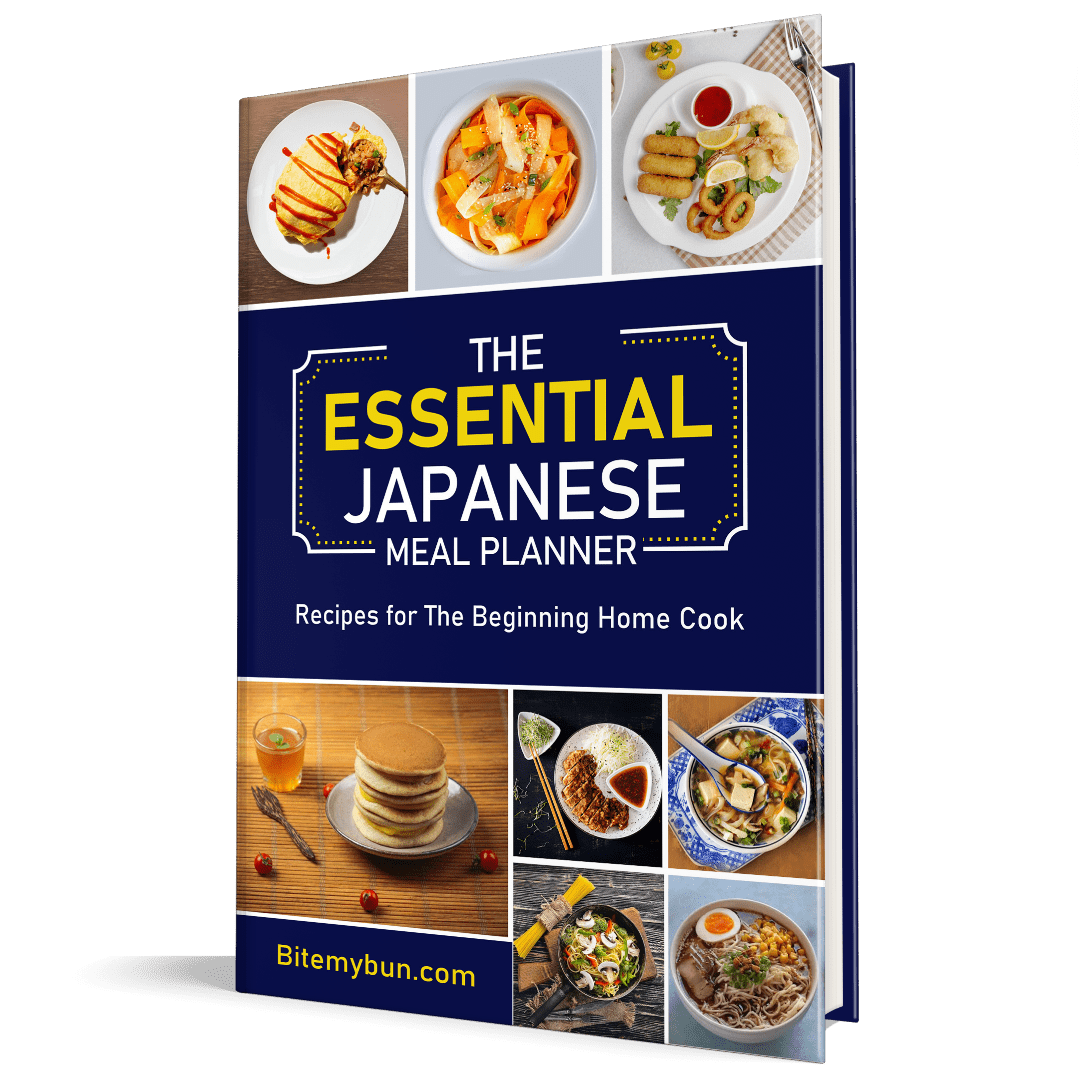 Check out our new cookbook
Bitemybun's family recipes with complete meal planner and recipe guide.
Try it out for free with Kindle Unlimited:
Read for free
Joost Nusselder, the founder of Bite My Bun is a content marketer, dad and loves trying out new food with Japanese food at the heart of his passion, and together with his team he's been creating in-depth blog articles since 2016 to help loyal readers with recipes and cooking tips.