Maruchan: Everything You Need to Know About This Iconic Brand
I love creating free content full of tips for my readers, you. I don't accept paid sponsorships, my opinion is my own, but if you find my recommendations helpful and you end up buying something you like through one of my links, I could earn a commission at no extra cost to you.
Learn more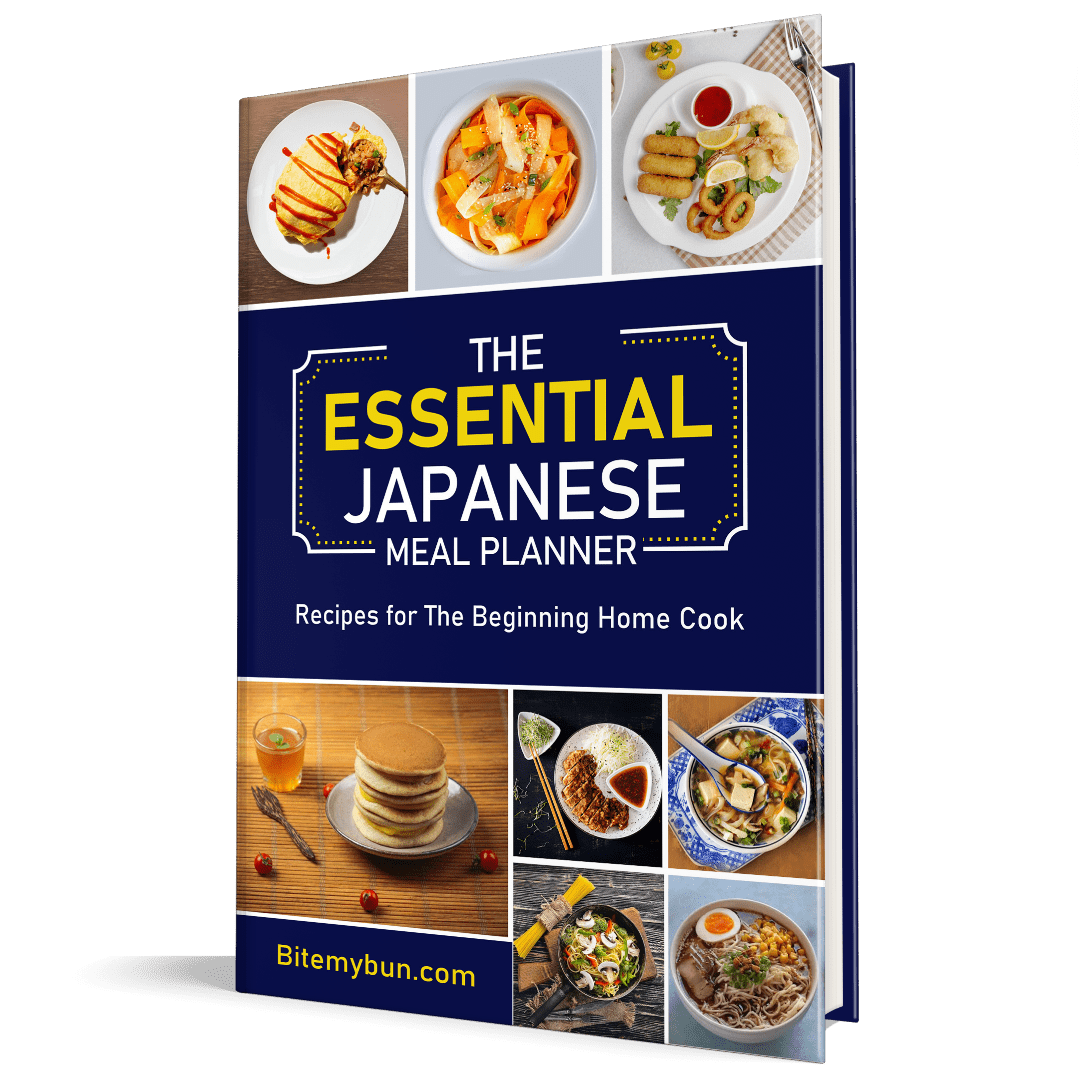 Check out our new cookbook
Bitemybun's family recipes with complete meal planner and recipe guide.
Try it out for free with Kindle Unlimited:
Read for free
Maruchan (マルちゃん), is a Japanese brand of ramen noodles and related products produced by Toyo Suisan Kaisha, Ltd of Tokyo, Japan. The Maruchan brand is used for noodle products in Japan, and as the operating name for Toyo Suisan's division in the United States, Maruchan Inc. In 1972, Toyo Suisan entered the American market with Maruchan USA, and in 1977, established a plant in Irvine, California. Maruchan has other plants in Richmond, Virginia, and one in San Antonio, Texas. Maruchan produces over 3.6 billion packages of ramen noodle soup a year.
In this article, I'll tell you all about Maruchan and what it does.
10 Tips to Save a Bundle on Asian Ingredients!
Introducing our brand new FREE PDF guide: "Saving Secrets: Unveiling the Art of Saving Money on Asian Ingredients" It's your first newsletter email, so start saving today! 📚🧧
We'll only use your email address for our newsletter and respect your privacy
The Story of Maruchan: From Modest Beginnings to Global Leader
Maruchan is a Japanese food company that specializes in producing instant noodles, packaged foods, and frozen fish products. The company was established in March 1953 by a young man named Kazuo Mori, who was determined to build a successful business in the food industry.
The Early Years: Importing and Distributing
Mori started his business by importing and distributing marine products from the United States. Soon, he began importing and selling processed sausage, and subsequently consolidated his subsidiaries and expanded his operations to include noodles.
Entering the Instant Ramen Market
In 1961, Maruchan entered the instant ramen market, which was then dominated by Toyo Suisan. Through hard work and a commitment to quality, Maruchan steadily grew and became known as a leader in the industry.
Building a Manufacturing Facility
In 1972, Maruchan brought its operations to the United States, importing and distributing its products to domestic buyers. The company soon established a manufacturing facility in Irvine, California, where it began producing its own line of instant noodles.
Expanding into Diverse Fields
Over the years, Maruchan has grown to become a global leader in the food industry, alongside other companies such as Sapporo and Minute. The company owns and operates a range of brands and subsidiaries, specializing in everything from commercial and specialty foods to industrial and home goods.
Visit Maruchan's Global Website
To learn more about Maruchan and its range of products and services, visit the company's global website. Here, you can read about the company's history, browse its diverse range of products, and find out where to buy Maruchan noodles and other foods.
Maruchan: More Than Just Instant Noodles
Maruchan is a Japanese brand that produces instant noodles, cup noodles, and other food products. The company was established in 1953 by the founder of Toyo Suisan, Momofuku Ando, who invented the instant noodle. Maruchan is a division of Toyo Suisan and is based in Virginia, United States. The company operates a manufacturing plant in Virginia and has over 600 employees working for them.
Maruchan's Products
Maruchan is best known for its instant ramen noodles, which come in various flavors and types. However, the company also produces other food products such as yakisoba, udon, and instant cup noodles. Their products are loved by many and have made it to the list of the best instant noodles on several occasions.
Maruchan's Ranking Among Other Companies
Maruchan is one of the leading companies in the instant noodle market, having established a great reputation for their products. The company's revenue is estimated to be around $3 billion, which puts them in the same league as other major food companies like Nissin and Suisan.
Maruchan's Work Environment and Culture
Maruchan is a private company and is currently being led by CEO Noritaka Sumimoto. The company is known for hiring graduates who have attended top-tier universities and exploring places to hire the best talent. Maruchan's core values include diversity, inclusion, and a great work environment. The company is committed to providing career opportunities for its employees and ensuring that they have a positive experience working for them.
Pros and Cons of Working for Maruchan
Pros:
Great work environment and culture
Career opportunities for employees
Good benefits package
Employees love the perk of having free noodles
Cons:
Anonymous reviews on websites like Glassdoor suggest that management could be better
Some employees have reported instances of racism in the workplace
One minute late to work could get you fired
Maruchan Rankings: How Does the Iconic Ramen Brand Stack Up?
Maruchan is a familiar brand to many, known for its cheap and easy-to-make instant ramen. But how does it rank in terms of flavor, quality, and nutrition? Here are some facts and opinions to help you decide:
The Highs
Maruchan's chicken and beef flavors are popular and well-known, and for good reason. They're tasty and satisfying, especially when topped with some fresh scallions or a fried egg.
The packaging is convenient and easy to use, with a little packet of soup base included in each bowl.
Maruchan's premium instant ramen, launched in 2019, is a step up from the standard version. It comes with a sheet of dried vegetables and a separate packet of seasoning oil, and the flavors are more complex and nuanced.
Maruchan is a great option for those on a budget. A pack of 24 bowls on Amazon costs a mere few dollars, making it a cost-effective way to save money on lunch or dinner.
The Lows
Maruchan's sodium levels are high, with some reports claiming that a single serving contains more than the recommended daily intake. This is due in part to the use of monosodium glutamate (MSG) in the soup base packet.
The nutrition of Maruchan's ramen is somewhat questionable, with vague and somewhat misleading descriptions on the packaging. It's not clear how much of each ingredient is included, and the quantities of dried vegetables are often too small to make a real difference.
The fish flavor is not a favorite among many, and the sweet flavor is often too cloying for some palates.
The quality of the noodles can be hit or miss, with some batches being dry and overcooked while others are perfectly cooked and springy.
The Verdict
Overall, Maruchan is a good option for those who need a quick and easy meal on the go. It's not the highest quality or most nutritious option out there, but it gets the job done. If you're unsure about your culinary skills or just need a cheat sheet for brunch or occasional cooking, Maruchan can help. Just be aware of the sodium and MSG content, and check the packaging carefully to make sure you're getting the flavor you want.
Also read: this is Maruchan vs Top Ramen
Frequently Asked Questions about Maruchan: Everything You Need to Know
Maruchan is a company that specializes in making instant noodles. They offer a wide variety of flavors, including cajun chicken, beef, and shrimp. In addition to their instant noodle products, they also make refrigerated noodles and other fine food products.
Where can I find Maruchan products?
Maruchan products are widely available in grocery stores and supermarkets across the United States. You can also buy them online from various retailers.
Is Maruchan a fresh food company?
No, Maruchan is not a fresh food company. They specialize in making instant noodles and other shelf-stable food products.
What is the heritage of Maruchan?
Maruchan was founded in 1953 by Kazuo Mori in Japan. The company has since grown to become a major player in the food industry, with headquarters in Irvine, California. Maruchan is a private company that generates billions of dollars in revenue each year.
Who are Maruchan's competitors in the industry?
Maruchan's competitors in the instant noodle industry include Nissin Foods, Sanyo Foods, and Toyo Suisan. In addition to these companies, Maruchan also competes with other food manufacturers such as Mercer Foods, PacMoore, Daddy Ray's, Bloomfield Farms, Harvest Food Group, EPI Breads, Joy Cone, Tastemorr Snacks, CTI Foods, and Smithfield Foods.
What ingredients are included in Maruchan's instant noodles?
Maruchan's instant noodles typically include wheat flour, vegetable oil, salt, and various seasonings. Some of their products may also contain gluten, wax, or plastic packaging.
Who are the key executives at Maruchan?
The CEO of Maruchan is Noritaka Sumimoto. Other key executives at the company include Peoplenoritaka Sumimotosee, who serves as the President, and a team of experienced executives who oversee various aspects of the company's operations.
Does Maruchan have a cafe or restaurant?
Maruchan does not have a cafe or restaurant, but their instant noodles can be found on the menus of many Asian restaurants and cafes.
Who does Maruchan work with for manufacturing and packaging?
Maruchan works with a number of manufacturing and packaging partners to produce their products. Some of their partners include PacMoore, CTI Foods, and Smithfield Foods.
What is Maruchan's view on sustainability?
Maruchan is committed to sustainability and has implemented a number of initiatives to reduce their environmental impact. These initiatives include reducing waste, conserving energy, and using sustainable materials in their packaging.
Conclusion
So there you have it- Maruchan is a Japanese food company specializing in instant noodles. They're a global leader in the food industry, and you can find their products almost everywhere. 
So, now you know a little more about Maruchan and their products. I hope you'll enjoy eating them as much as I do!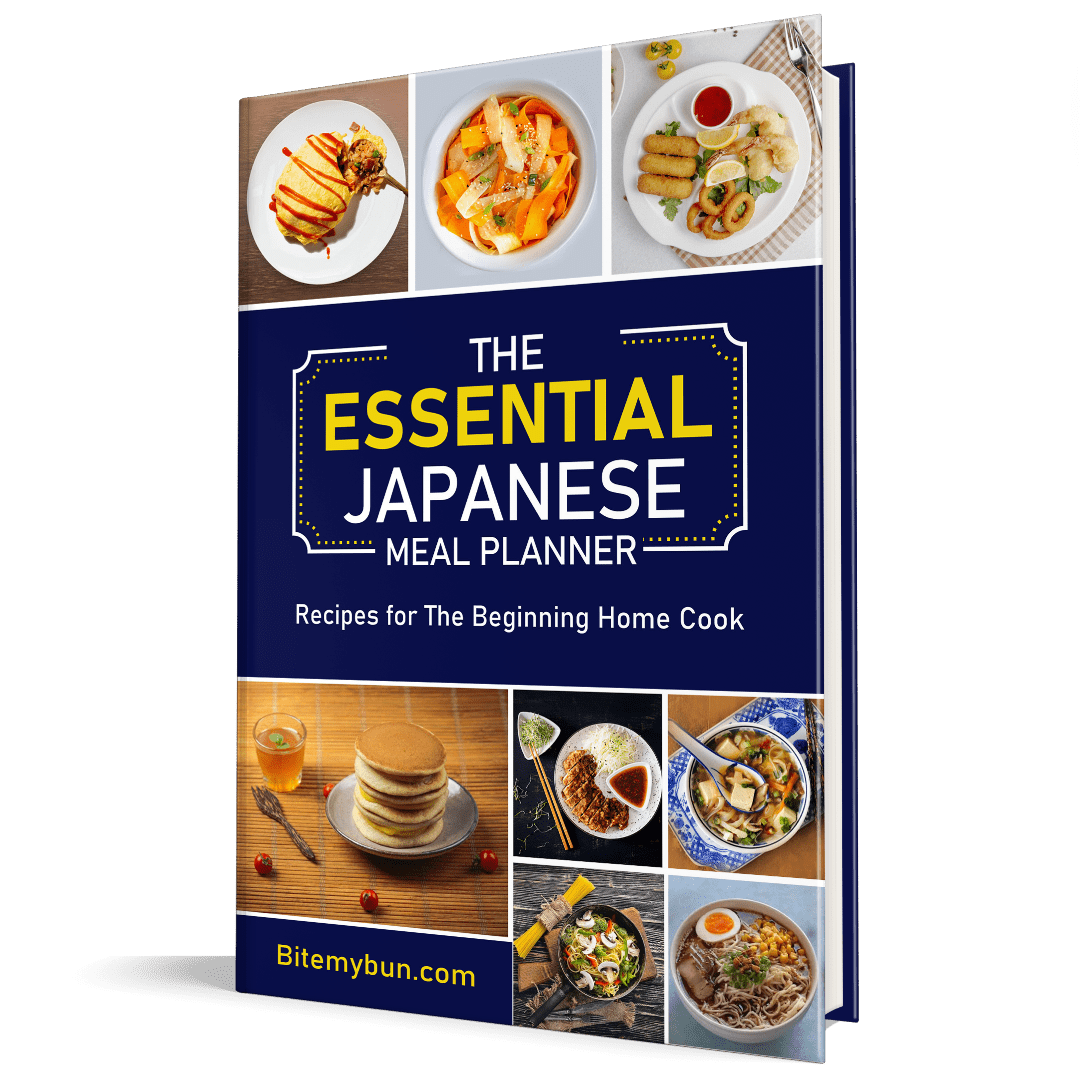 Check out our new cookbook
Bitemybun's family recipes with complete meal planner and recipe guide.
Try it out for free with Kindle Unlimited:
Read for free
Joost Nusselder, the founder of Bite My Bun is a content marketer, dad and loves trying out new food with Japanese food at the heart of his passion, and together with his team he's been creating in-depth blog articles since 2016 to help loyal readers with recipes and cooking tips.