Miso Chicken Recipe | A Delicious & Easy Japanese Dish
I love creating free content full of tips for my readers, you. I don't accept paid sponsorships, my opinion is my own, but if you find my recommendations helpful and you end up buying something you like through one of my links, I could earn a commission at no extra cost to you.
Learn more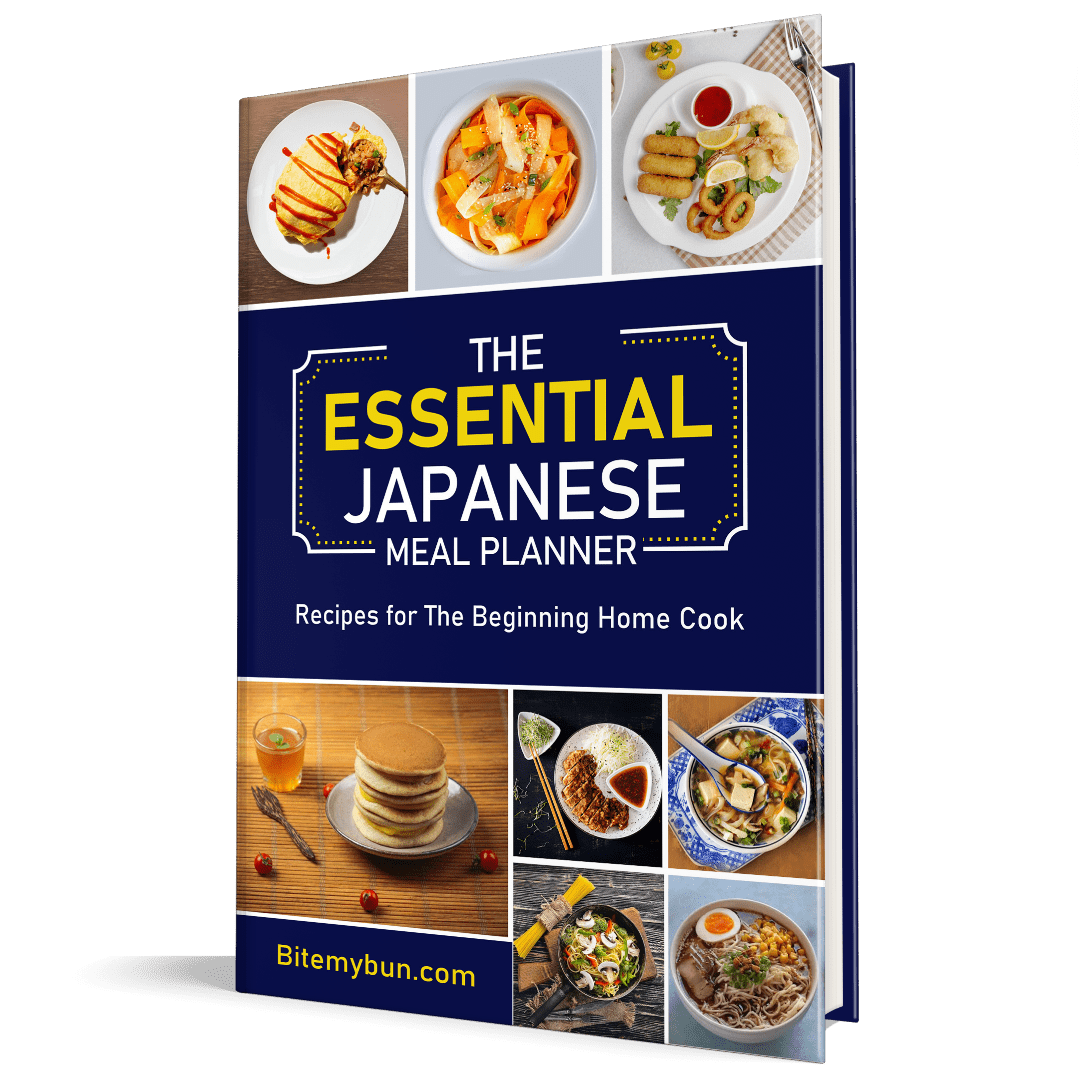 Check out our new cookbook
Bitemybun's family recipes with complete meal planner and recipe guide.
Try it out for free with Kindle Unlimited:
Read for free
Tired of making the same chicken meal over and over? Understandable!
How about adding a new chicken recipe to your weekend menu with good taste but no oddball ingredients to give you a run to Asian markets? Awesome, right? Miso chicken is just that! A swoon-worthy, delicious recipe of sweet-savory goodness. This could easily become your new favorite.
The recipe I'll show you uses simple and easily accessible ingredients, save miso. If you have that in your pantry, you are about to make one of the most delicious-tasting chicken foods of your life.
10 Tips to Save a Bundle on Asian Ingredients!
Introducing our brand new FREE PDF guide: "Saving Secrets: Unveiling the Art of Saving Money on Asian Ingredients" It's your first newsletter email, so start saving today! 📚🧧
We'll only use your email address for our newsletter and respect your privacy
Make miso chicken yourself at home
This recipe is fast to make but requires some marination time.
You can easily prepare the marinade and leave the chicken to soak in the flavors overnight or get it ready 1 to 5 hours in advance.
Miso Chicken
Miso chicken is a flavorful alternative to teriyaki chicken fry with a simple ingredient list. The final result is a blend of 4 tastes, with dominant sweet, sour, and salty flavors and just the right amount of umami, which is the soul of Japanese foods. All you need to do is to marinate the chicken, pan-fry it, and then serve it with steamed rice for a flavor-filled experience.
Ingredients  
General ingredients
5

boneless chicken thighs

1

tbsp

vegetable oil

2

tbsp

dark sesame oil

optional

2

tbsp

chopped cilantro

optional
Miso sauce ingredients
1/4

cup

rice vinegar

3

tablespoon

soy sauce

1 1/2

tbsp

white miso paste

1 1/2

tbsp

chile paste

2

tbsp

garlic

minced

2

tbsp

dark sesame oil
Instructions 
Prepare miso sauce by whisking the rice vinegar, soy sauce, miso paste, chile paste, garlic and sesame oil together.

With the help of a knife, price the chicken skin. This will help the chicken fat render more easily during frying and ensure it absorbs maximum flavor during marination.

Put the chicken thighs in a plastic zipper bag, and put about 1 tbsp of miso sauce per chicken thigh in for marination (keep the rest for later).

Now remove any air from the bag and seal it tightly. Keep rubbing the plastic until the marinade is thoroughly distributed throughout the chicken pieces.

Now refrigerate the marinated chicken for a maximum of 24 hours.

Take out the chicken from the plastic bag, and remove as much marinade as you can from its surface. Remove the remaining marinade with a paper towel, and discard it.

Pat the chicken dry.

Now add oil to an unheated pan, and distribute it equally.

Place the skin side of the chicken on the pan, and leave sufficient space between each piece so that they don't steam.

Turn the heat to medium and cook the skin, so all the fat renders. Do not touch the chicken pieces for at least 7 minutes, and do not cover the pan with a lid.

After 7 minutes, see if the skin is browned nicely and well. If yes, flip the chicken and cook the other side for at least 5 minutes. Occasionally press the meat to sear its surface.

Once both sides of the chicken are nicely browned, pick up your meat thermometer, and check if the temperature registers at 165F. If yes, remove the chicken from the pan, and place it on a cutting board.

Wait until the chicken is cool enough to handle, and prepare the drizzle sauce meanwhile.

To make drizzle sauce, wipe off any oil from the pan, add the remaining miso sauce and equal water, and simmer on low heat until thickened.

Finally, cut the chicken into strips, place them over steamed rice, and top them with drizzle sauce, black sesame oil, and cilantro, and serve!
Cooking tips
Ready to make your favorite miso chicken? Here are some tips to ensure you cook it to perfection:
Keep the skin
Always use skin-on chicken thighs (or any other part).
The skin really adds an extra layer of delicious flavor while also giving the chicken the much-needed crispiness.
If you live in the US, there's a good chance you won't find boneless chicken thighs, so you'd have to remove the bone by yourself.
Marinate chicken the proper way
Do not marinate the chicken for more than 24 hours. If you do, it can get too salty, which is not something you want.
If you are in a hurry or can't control your craving, you can marinate the chicken for up to 1-5 hours.
But in that case, the miso flavor won't infuse into the chicken, causing it to be a little bland.
Keep the chicken nice and clean
Always brush the miso sauce off the marinade off the chicken after marinating and patting it dry.
If the chicken is even a little moist, it will stick to the pan, ruining the overall texture of the chicken, as well as resulting in a very poor crisp.
Give it a twist
Feel free to experiment with your recipe. Although I have used white miso in my version, you can always use yellow, red, or brown miso to add intensity to the flavors.
However, it would help if you kept the quantities in check, especially while using red miso. They are super-salty and can ruin the whole recipe.
Some must-try variations of miso chicken
If you like to get a little adventurous with your recipes and love to explore them to the limits, here are some must-try variations you need to try out now!
Honey soy chicken thighs
Want a perfect holiday dish on a budget without getting all fancy? Honey soy chicken thighs from the oven might be something of your interest.
The recipe is straightforward; all you need is some basic ingredients like soy sauce and honey, a few chicken thighs (one of the cheapest parts of chicken), and a baking pan!
Maple miso chicken
This one is harder on flavors and rather fancier-looking compared to the current recipe, probably because it is best made with chicken drumsticks.
This recipe's super ingredient, besides miso, is maple syrup. It adds unique and complex flavors to the dish, making it much more enjoyable.
Like the original recipe in the post, you can combine this with anything, and it will taste fantastic regardless.
Green onion miso chicken
This one looks more like an Indian curry than a Japanese dish. The star ingredient, as you already know, is miso sauce.
The extra twist is the addition of red chilies and green onions.
Where the onions give the dish a peppery-ish twist, the chilies add the much-needed spiciness, making the dish hot n spicy in every literal sense.
The curry-like texture is just a cherry on top.
How to serve and eat miso chicken
Miso chicken is quite a versatile dish and can be served alone or as a side dish with other recipes.
There's no particular etiquette for eating miso chicken. You can eat it as you like and with whatever you want.
However, there are still some pairings you would like to try out to enhance the experience. The following are some of them.
Steamed white rice
This is the number 1 go-to dish when discussing pairings that go well with miso chicken.
Rice is light, very easy to digest, and downright delicious when combined with miso chicken and topped with some sauce.
The balance it brings to the otherwise intense flavors of miso chicken makes the combination so beautiful and wholesome.
Noodles
Along with rice, noodles are another great option when we talk about dishes that go great with miso chicken.
Combined, both create a very balanced flavor, resulting in a low-carb, healthy, and tasty meal you can eat any hour of the day.
Guess what? The combination of chicken and noodles has always been legendary.
Miso soup
Well, if you disagree with me here, I won't mind. But if you are a sucker for miso soup like me, I recommend the combination.
The salty and slightly umami flavor and the sweet and savory flavor of the chicken create the utmost magic that is hard to resist.
It's one of those shockingly great pairings that does not seem to go well but creates a blast when they do.
Roasted sweet potatoes
It's hard to ignore roasted sweet potatoes when I talk about my absolute favorite sidings with miso chicken.
The subtle sweetness it adds to the savory and umami-rich taste of miso chicken perfectly balances the overall taste of chicken, providing you with an outclass blend of flavors.
There's so much to experience in this seemingly simple pairing.
Sauteed mushrooms
Mushrooms with chicken? Yes, please! After all, who doesn't like an extra kick of flavor, especially when it's as hearty and nutritious as mushrooms?
When sauteeing mushrooms, make sure to add some garlic in there.
It gives the mushrooms the much-needed kick to intensify their flavor and complement the taste of miso chicken in the best way possible.
How to store leftovers?
To store leftover miso chicken, pack it in an airtight container and store it in the fridge for about 3 days.
If you don't plan to use it for the next 4-5 days, put it in the freezer. This way, it will last for more than 4 months.
Before storing the chicken, clean off all the miso paste, as it gets pretty salty with prolonged storage.
Similar dishes to miso chicken
If you like miso chicken, there are also a bunch of other delicious Japanese chicken dishes you would like to try.
Some of them are given as under:
Teryaki chicken
It is usually made with chicken thighs, simmered in delicious teriyaki sauce, having a texture and flavor that makes you devour it.
The dish's overall taste is sweet and salty, with hints of tanginess and the signature umami from soy sauce and mirin.
The flavors are refined by the natural flavors of garlic and ginger, making you love every single bite!
Chicken Katsu
Chicken katsu is a straightforward yet delicately flavored Japanese chicken recipe, deriving its taste primarily from Worcestershire sauce, oyster sauce, black pepper, salt, and sugar.
You can add tomato ketchup as a topping once the dish is cooked to add some extra flavor. Overall, a basic but enjoyable recipe.
Japanese-style fried chicken
This a rather colorful take on the traditional sweet and sour dishes, with a lot of protein, vegetables, and sauces.
To prepare Japanese-style fried chicken, the chicken is first marinated in soy sauce and ginger and then cooked with a unique sweet and sour sauce, along with green peppers, eggplant, lotus roots, and carrots.
You can also add other veggies of your choice to make the dish more enjoyable.
Ready to try the recipe?
If you're looking for a delicious, healthy, and low-carb meal to enjoy any time of the day, miso chicken is definitely a dish you should try.
With its balanced flavor profile and a wide variety of complementary side dishes, there's something for everyone to love.
And not to worry – storing leftovers is easy, so you can enjoy this dish multiple times throughout the week!
Be sure to also try this Filipino Chicken Pochero Recipe with bananas & pechay (bok choy)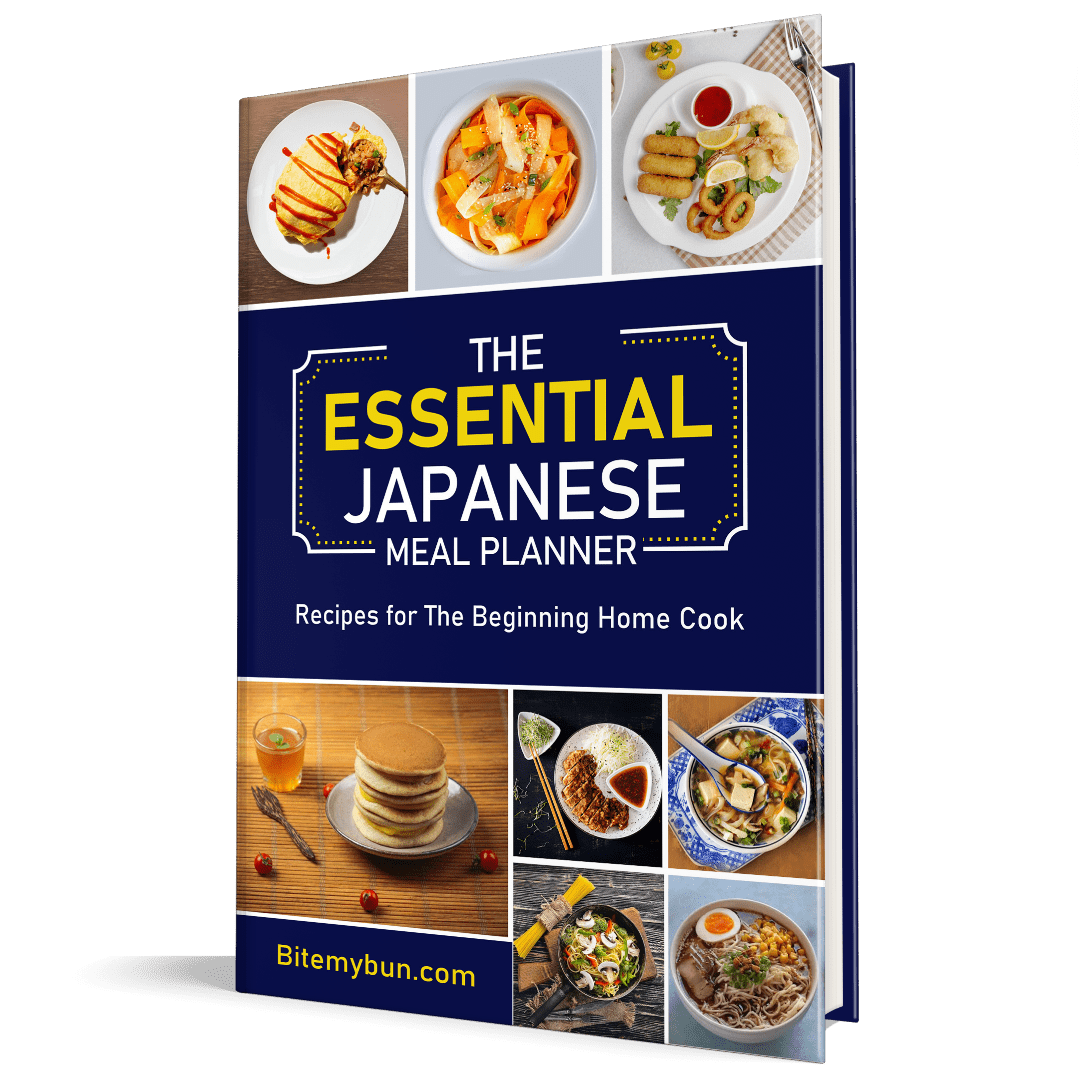 Check out our new cookbook
Bitemybun's family recipes with complete meal planner and recipe guide.
Try it out for free with Kindle Unlimited:
Read for free
Joost Nusselder, the founder of Bite My Bun is a content marketer, dad and loves trying out new food with Japanese food at the heart of his passion, and together with his team he's been creating in-depth blog articles since 2016 to help loyal readers with recipes and cooking tips.