How to cook papaitan kambing recipe: Ilocano goat tripe
I love creating free content full of tips for my readers, you. I don't accept paid sponsorships, my opinion is my own, but if you find my recommendations helpful and you end up buying something you like through one of my links, I could earn a commission at no extra cost to you.
Learn more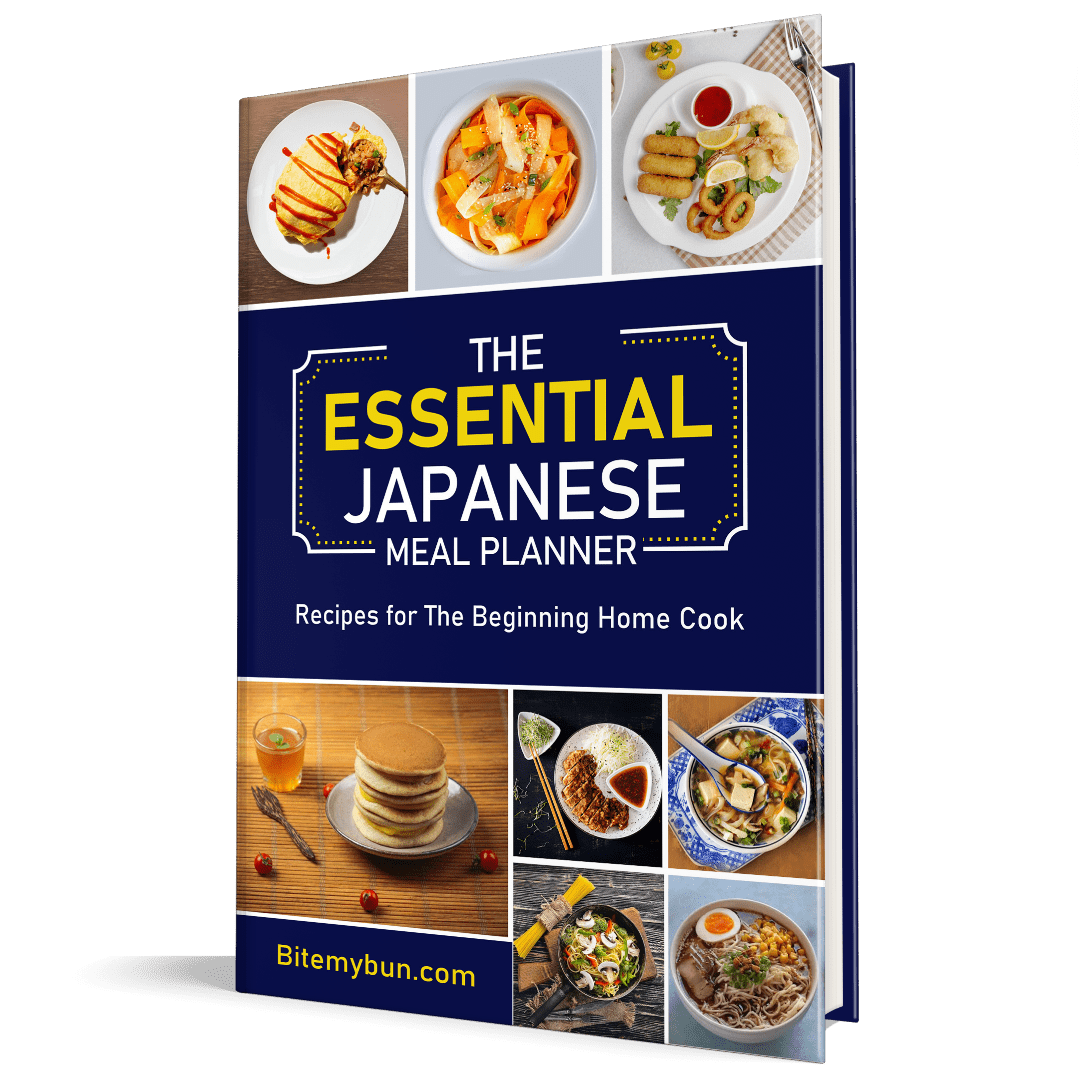 Check out our new cookbook
Bitemybun's family recipes with complete meal planner and recipe guide.
Try it out for free with Kindle Unlimited:
Read for free
Papaitan kambing is also called "bitter goat stew" and it's a special Filipino recipe for those who really like offal dishes.
The original papaitan na kambing is one of the most popular dishes in the northern Philippines area; specifically, the Ilocos region. It's made up of goat innards, which include its heart, lungs, and its small and large intestines. It's mainly known for its bitter and sour taste made from goat's bile, as well as vinegar.
Though mainly known as a viand because of its brothy nature, it can actually be made with less broth and be served as a pulutan in a gathering.

If you're going to try a goat organ dish for the first time, be prepared for a new type of flavor – it's not like your regular beef tripe soup!
10 Tips to Save a Bundle on Asian Ingredients!
Introducing our brand new FREE PDF guide: "Saving Secrets: Unveiling the Art of Saving Money on Asian Ingredients" It's your first newsletter email, so start saving today! 📚🧧
We'll only use your email address for our newsletter and respect your privacy
Papaitan na kambing preparation and tips
Cooking papaitan na kambing is easy, as it only involves sautéing the seasonings (garlic, onion, ginger), then the washed innards. There's not much prep time or prep work involved, even though it seems so at first.
Washing the innards is very important for this dish. You need to prep the organs before cooking them.
Once you have all your innards, you have to boil them.
Let it simmer, then include water, pepper, salt, some siling haba peppers, the bile (or bitter melon leaves), and vinegar, and let it simmer once again.
It's recommended that the bile should just be poured gradually according to your taste, as you don't want it to be too bitter.
In case it becomes too bitter, you can add more vinegar to the mix to balance the taste of the bile.
What organs do you need for this recipe?
Usually, papaitan kambing is made with goat organs only. These include:
Tripe
Lungs
Kidneys
Small intestines (isaw)
Bile or green enzyme from the small intestine
One important factor in cooking papaitan na kambing is to make sure that the innards you're going to cook are clean to remove that bad musky odor. After all, internal organs have a pretty bad smell and it's what puts people off from papaitan.
As such, you need to wash it thoroughly before cooking if you're the one who butchered the cow and this is especially true in the provinces. However, if you're buying it from the market, tell the butcher to clean it and upon cooking, wash it still.
Papaitan kambing recipe from the Ilocos region
The original papaitan na kambing is one of the most popular dishes in the northern Philippines area; specifically, the Ilocos region. It's made up of goat innards, which include its heart, lungs, and its small and large intestines.
Ingredients  
2

kg

goat tripe, lungs, intestines, & kidney

boiled until slightly tender then sliced into small bits

¼

kg

boiled goat's blood

boiled and sliced into cubes

10

pcs

siling haba

(banana peppers/chili fingers)

3

tbsp

patis (fish sauce)

4

medium-sized

red onions

finely sliced

6

cloves

garlic

crushed and minced

4

fingers

ginger

crushed

2

tbsp

rock salt

1

tsp

magic sarap

¼

cup

pure papait (bile liquid)

2

liters

water
Instructions 
Saute garlic until light brown, followed by the onions, and then the sliced and boiled goat's intestines.

Add the ginger, patis, and magic sarap, and continue sauteing until the liquid is reduced or until the intestines turn to light brown.

Add the boiled goat's blood, water, and salt. Let it boil and simmer for 20-30 minutes.

Add the papait and siling haba, then simmer for 2-5 minutes. Taste it and add salt if necessary.

It's now ready to serve with steamed rice. This is best to eat when it's hot.
Nutrition
Here, we can see that papaitan is a very flexible dish. You can still cook it using available ingredients in your surrounding environment, which shows the flexibility of Filipino cuisine.

Also read: Pork igado recipe with liver
Substitutions and variations
Originally, Ilokano folks used goat innards to cook papaitan, but since not everyone in the Philippines has access to goat meat, cow innards are also highly recommended as a substitute. Actually, the 2 are interchangeable!
Papaitan made with cow innards is called beef papaitan or papaitan baka.
In terms of the ingredients, ginger lessens the taste of the innards and vinegar can be substituted with kamias. Vinegar also helps with the musky odor of the organs.
You don't really need to add other ingredients to papaitan kambing.
When it comes to preparing papaitan kambing, there are some local variations. What commonly happens is that the goat innards are cooked with bile from wild boars, pork, and/or chicken.
Some people also just add other ingredients like different peppers, but there's not much variation.
Bile
Some Filipino grocery stores sell frozen bile that you can use for this dish. But in the US, you can't buy fresh goat bile at the store or butcher shop since they aren't allowed to sell it.
An alternative is the green enzymes from the goat's small intestine, which has the same bitter flavor as bile. You can use these interchangeably.
But if you can't find that either, you can use leaves from bitter melon and boil them to give the stew bitterness. Bitter melon is called ampalaya and the leaves are found at most specialty stores.
Spices and condiments
Traditional recipes call for some special Filipino spices like sampalok sinigang, which is a type of tamarind seasoning packet. You can add a small packet to your stew to balance out the bile's bitterness and tame the organ flavors.
When it comes to  spicy peppers, many people use siling labuyo, which is a small red chili pepper. The siling haba in the recipe is just as good and really, you can use any spicy pepper, like habanero.
Patis is a fish sauce used in the Philippines but you can use any fish sauce you want or even oyster sauce. It gives the stew a similar flavor.
Magic Sarap is a popular seasoning mix in the Philippines made with garlic and onion. If you can't find it, you can use dried garlic powder or onion powder for the same effect.
What is papaitan kambing?
Papaitan kambing is a popular Filipino bitter goat stew made of goat innards and bile or intestinal enzymes.
This dish is part of a family of papaitan dishes, which are all hearty soups and stews made of offal (internal organs) or various animals like cow, pork, and goat, of course.
Papaitan kambing is made by cooking goat meat with bile and innards, such as intestines, tripe, and stomach lining. This unique dish has a sharp odor but is considered one of the most flavorful dishes in Philippine cuisine.
There are many variations of papaitan kambing, but the most common way to prepare it is by simmering the meat in a mixture of vinegar, garlic, ginger, and chili peppers. This dish is often served with rice and a dipping sauce made from fish sauce, vinegar, and chili peppers.
Origin
The traditional papaitan kambing originates from Ilocano and is known for its unique bitter flavor.
In the Ilocos region of the Philippines, goat meat was and still is abundant. It's easier to buy a goat's internal organs in the Philippines than in most Western countries.
The name "papaitan" comes from the Tagalog word "pait", which means "bitter", and it refers to the stew's strong bitter taste.
Papaitan has been a staple of Philippine cuisine for hundreds of years, and it remains a popular comfort food to this day, especially in the northern part of the country. We don't know the exact date when this dish was invented, but locals have been cooking all parts of the goat for centuries.
But the most probable origin of papaitan kambing is the Spanish colonial era. In the early 1800s, the Spanish friars would get the best meat, while the Filipinos were given the less desirable cuts. Pinapaitan or papaitan is said to be a product of this resourcefulness, which dates back to that time.
How to serve and eat
When papaitan kambing is ready to be served, it's traditionally eaten with white rice while the stew is nice and hot.
To do this, take a small scoop of the stew and place it on top of a serving of rice. You can then add additional toppings to your liking, such as chopped green onions or chili peppers.
Once you're ready to eat, mix the stew and rice together, and enjoy!
You can also eat it as is because it's basically a soup. Or you can have a slice of bread as a side dish.
Additional toppings that you can add to your papaitan kambing include:
Chopped green onions or scallions for a burst of fresh flavor
Crushed peanuts for added texture and crunch
Chopped chili peppers for a spicy kick
Crispy fried garlic for a savory, nutty flavor
Minced ginger for a zesty, aromatic taste
Cooked egg noodles or cooked rice cakes for a more filling meal
Sautéed onions or shallots for added depth and richness in flavor
A squeeze of lime juice to brighten up the dish and add a tart note
Coconut milk for a richer, creamier texture and flavor
Similar dishes
The most popular alternative to papaitan kambing is the papaitan baka made with beef innards. It's easier to make because beef organs are easier to find than goat organs, especially in the Americas.
Sarciado goto is an ox tripe dish with a similar stew-like consistency. It also contains beef skin but it only uses ox or goat tripe.
Generally, there are many types of papaitan soup and stew. Chicken papaitan is also very popular and cheap to cook, so it's a favorite for easy and hearty family meals.
There are many Filipino recipes with offal, and goat papaitan is just one of the ways to use organs in a tasty way!
How to store papaitan kambing
If you want to set aside some of the papaitan for later, you can store the dish in the freezer for a day.
This isn't  a good food to put in the freezer because once thawed, the organs will lose their texture and the bitterness can overwhelm the broth completely.
I recommend eating the papaitan kambing the same day it's cooked or you can set it aside for the next day's lunch.
Conclusion
Papaitan dishes are a favorite among Filipinos but can be quite challenging for Westerners who have never eaten tripe or innards before. Offal is a popular Filipino stew and soup ingredient.
The meat in papaitan soup is tender, juicy, and has a good flavor, making it very enjoyable to eat. If you're adventurous and looking to try something new, then papaitan dishes are definitely worth a try.
Papaitan kambing has a very unique flavor as a result of the bitter bile and enzymes, so it's probably unlike many recipes you've tried!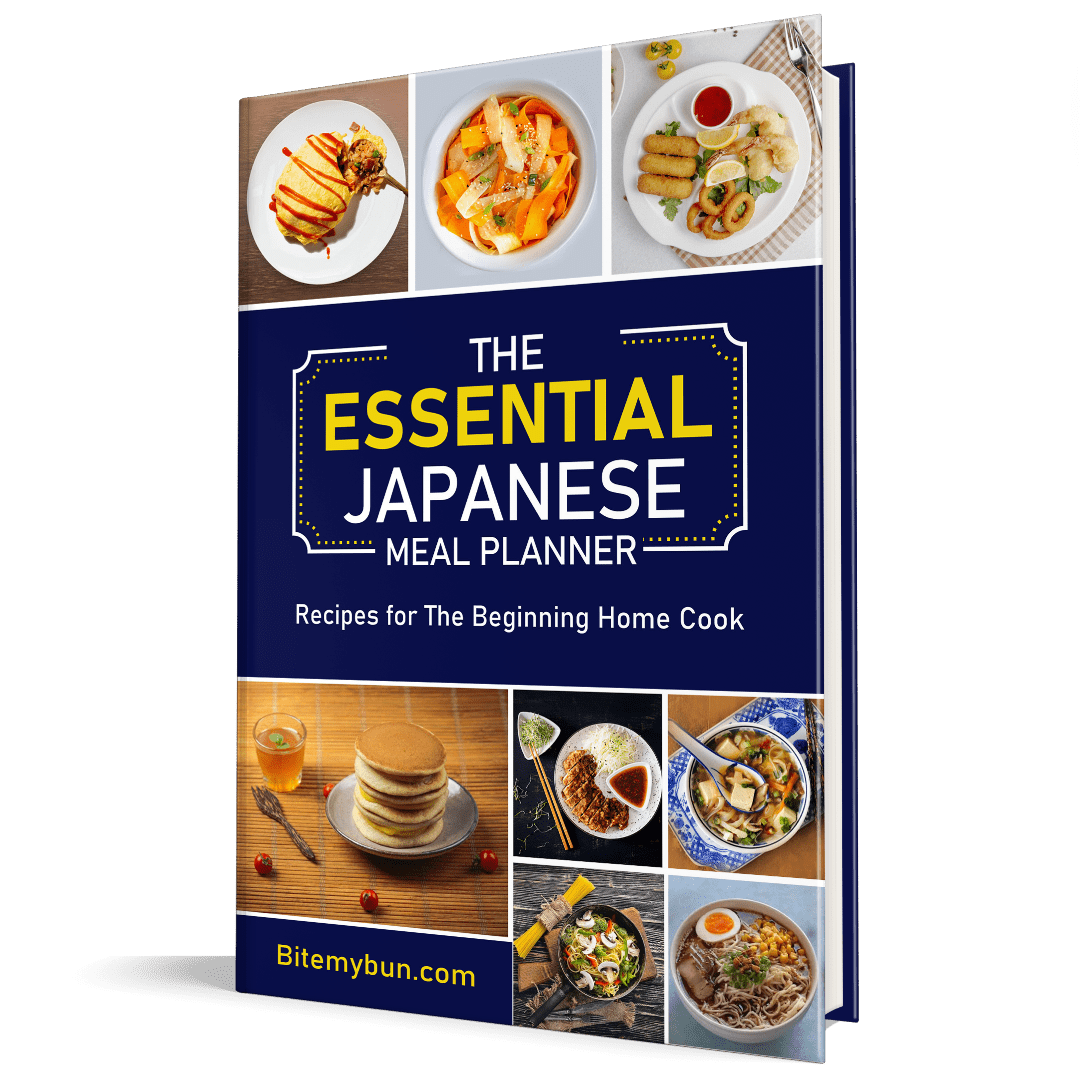 Check out our new cookbook
Bitemybun's family recipes with complete meal planner and recipe guide.
Try it out for free with Kindle Unlimited:
Read for free
Joost Nusselder, the founder of Bite My Bun is a content marketer, dad and loves trying out new food with Japanese food at the heart of his passion, and together with his team he's been creating in-depth blog articles since 2016 to help loyal readers with recipes and cooking tips.