The most delicious sinuglaw recipe (sinugba and kinilaw)
I love creating free content full of tips for my readers, you. I don't accept paid sponsorships, my opinion is my own, but if you find my recommendations helpful and you end up buying something you like through one of my links, I could earn a commission at no extra cost to you.
Learn more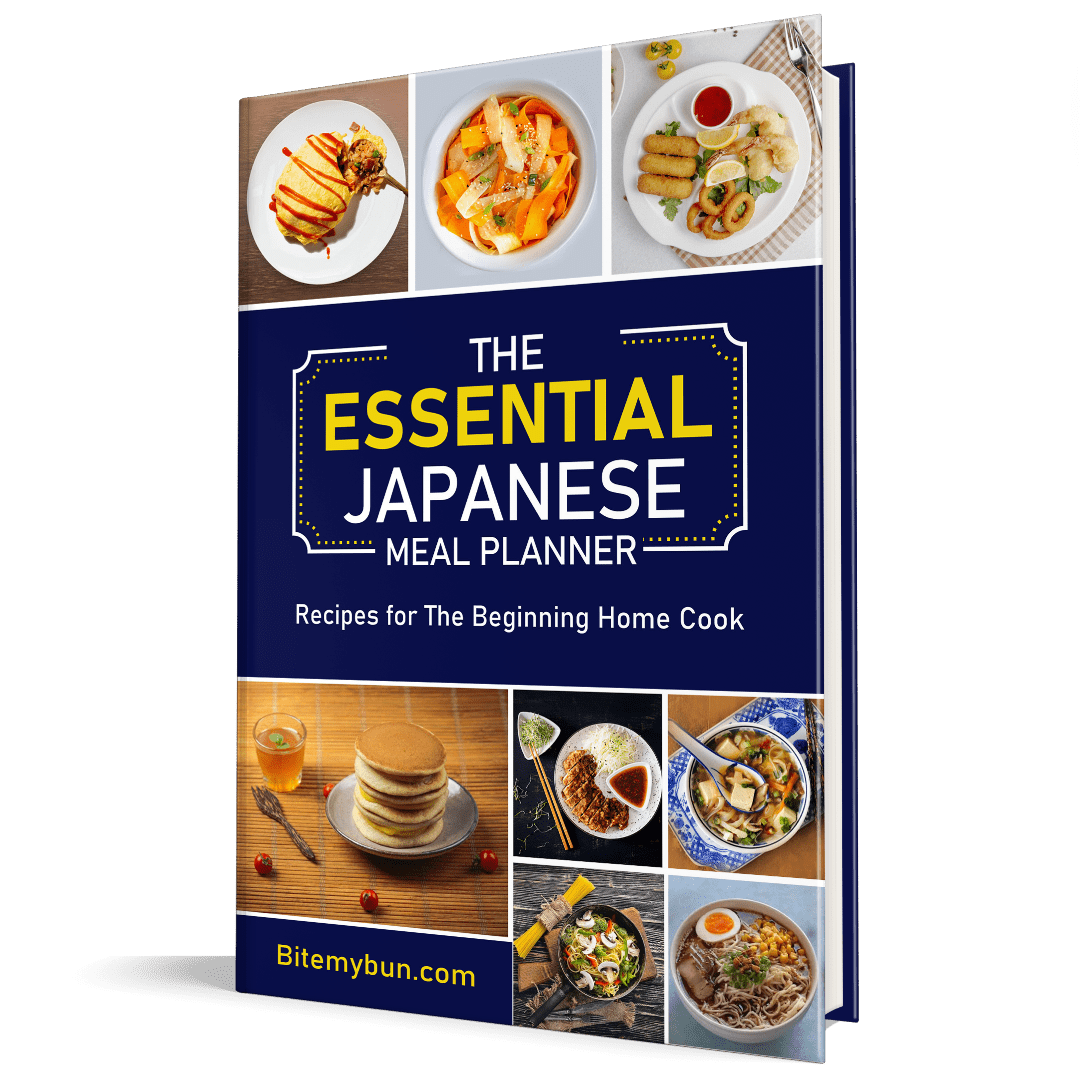 Check out our new cookbook
Bitemybun's family recipes with complete meal planner and recipe guide.
Try it out for free with Kindle Unlimited:
Read for free
Overshadowed by Thai and Vietnamese cuisine, Filipino cuisine is somewhat an underdog in its food-stud neighborhood. However, that in no way undermines the amazing recipes Filipinos bring to the table.
With the mild influence of Spanish and Chinese foods, Filipino cuisine is filled with sweet, sour, salty, and vinegary dishes.
One thing they all have in common? All have an inherently excellent taste and myriad varieties to tingle your tastebuds.
Among the country's favorite dishes is sinuglaw, which has also slowly transcended borders because of its uniqueness. It's getting famous worldwide as a healthy, tasty, and nutrient-rich food that can be eaten as a 10 am snack or as an appetizer before the main course for lunch or dinner.
Though you could conveniently find it in your nearest Filipino restaurant, the dish is pretty easy to make, as it doesn't require a lot of ingredients. So if you're looking forward to trying something new to spice up your culinary routine, keep reading!
In this article, I'll be discussing everything about this Filipino staple, from the dish's name to a fantastic home recipe and everything in between.
Let's jump in without any ado!
10 Tips to Save a Bundle on Asian Ingredients!
Introducing our brand new FREE PDF guide: "Saving Secrets: Unveiling the Art of Saving Money on Asian Ingredients" It's your first newsletter email, so start saving today! 📚🧧
We'll only use your email address for our newsletter and respect your privacy
Sinuglaw recipe (sinugba and kinilaw)
What appears to be a marriage of 2 recipes (namely, sinugba and kinilaw), sinuglaw is definitely a hit, no matter what. Though this is a recipe from Davao, it can't be denied that this dish has many fans around the country.
Ingredients  
1

pound

fresh sashimi-grade tuna meat

cubed

1¼

cups

cane vinegar or coconut vinegar

2

cups

cucumber

peeled, seeded, and thinly sliced

1

medium

red onion

sliced

2

tbsp

julienned ginger

4

finger

chillies

seeds and ribs removed and sliced

3

calamansi

or 1 lemon

4-6

pcs

siling haba (bird's eye chilli)

chopped

Salt to taste

1

pound

grilled pork belly (inihaw na liempo)

chopped
Instructions 
Wash the tuna meat before slicing. Put the tuna meat into a large bowl and add 1/2 cup of vinegar, then marinate.

Drain the vinegar then add cucumber, onion, ginger, finger chilli, siling haba, and salt. Mix thoroughly.

Squeeze the calamansi until all the juices are extracted, then add the remaining 3/4 cup vinegar. Mix well and soak for another 10 minutes.

Now add the chopped grilled pork belly and mix well. Place the mixture inside the refrigerator for 1 hour.

To serve, check the seasoning and add more salt if necessary. Transfer to a serving plate, then serve as pulutan or with rice.
Nutrition
How to prepare sinuglaw
To prepare sinuglaw is to actually prepare 2 recipes: first, you need to marinate and grill the pork belly, then leave it. Next comes the preparation of the kinilaw na tuna.
The ingredients for this sinuglaw recipe include cubed fresh tuna, pork belly, vinegar, onion, cucumber, ginger, siling haba, and calamansi. This also includes the soy sauce for the pork belly marinade, and salt and pepper.
Both main ingredients (the pork belly and the tuna) need to be marinated in soy sauce and vinegar, respectively.
As for the tuna, it's recommended that you throw away the vinegar after marinating, as the vinegar only serves as a way to just wash the raw tuna.
Pour another batch of vinegar onto the tuna once you're actually going to mix the tuna with the other ingredients, such as the calamansi, sliced siling haba, cucumber, chopped onions, ginger (to eliminate the fishy stench), salt, and pepper.
Combine both the grilled pork belly and the tuna, and mix well. You can serve this either as a meal, or you can also serve this during celebrations as pulutan.
Cooking tips
If you're making sinuglaw for the first time, there are a few things you must keep in mind to perfect the recipe. The first one is to keep timings in check.
For example, when grilling belly pork, the optimum timing to expose it to heat would be 15 minutes per side. Otherwise, you could char the meat, ruining the taste of the whole dish due to its overpowering flavor.
Similarly, you wouldn't like to over-marinate the tuna fish meat with vinegar. If you keep it in there for too long, the vinegar seeps through the fish's surface and breaks down the internal tissues.
This will change the fish's color, taste, and texture. In other words, the vinegar cure fish turns rubbery and will be far from something palatable.
That's one reason you should rinse it with vinegar for just a while and present it immediately once prepared. A perfect sinuglaw requires fresh tuna.
Apart from timings, you should be a bit careful about the use of ingredients. If you or one of your guests is a little sensitive to spices, avoid using chili and black pepper.
An extra tip: though adding some fresh cilantro leaves as a topping would enhance the flavor even more, see if one of your friends is sensitive to its taste to make an exception. ;)
Also read about this delicious hardinera recipe (lucban jardinera) you can definitely make at home
Substitutes and variations
Thanks to the curiosity of foodies, sinuglaw is one of those dishes that's been experimented with quite a lot. However, each time it was mixed with something new, it turned into a pleasant accident that resulted in a burst of new and even more unique flavors, a variation where each dish is equally good!
Filipino's tofu sinuglaw
This variant isn't that much different from the original when it comes to the preparation; it's a pescatarian-friendly dish. All you need to do is just replace the pork belly with fresh tofu, and there you have a beautiful combination worth savoring every bite.
Sinuglaw sa balimbing
If you want to give your recipe a fresh kick, perhaps adding a starfruit will suffice. Though the dish already has some really fresh ingredients in it, adding one more will just fill the gap while adding a distinct, pleasing taste to your recipe.
Hot and spicy sinuglaw
If you have a penchant for spicy foods like me, this one will surely be a pleasing test for your tastebuds. In this variant, the recipe also remains the same.
The only change is the amount of chillis you'll be mixing in the dish. You can heat up the dish as much as you want!
Sinuglaw sa Mangga
In this recipe, you either add a bunch of green mangoes to the dish directly or just serve it with sinuglaw separately. In both cases, the dish is going to taste super delicious.
Ginataang sinuglaw
Ginataang sinuglaw requires you to add coconut milk to the dish and simmer it on high heat until it infuses its full flavors into the dish. However, beware! You won't stop eating this one after your first bite. Besides, it's a bit heavy on the calory scale too.
Sinuglaw na kambing
If you have a thing for experimenting with your recipes, this variant of sinuglaw might interest you a lot. This one contains goat's meat instead of pork. Though the taste and texture here will be completely different from the original taste, It's still quite tasty.
How to serve and eat sinuglaw
Sinuglaw is basically a simple dish that doesn't need any special treatment. You just put the fish in a shallow bowl and dress it with grilled pork, coconut milk, red onion, ginger, chiles, and tomatoes, and serve the dish immediately!
As the food has optimum calories and a very fresh texture due to the presence of veggies, it's pretty light and is often served as an appetizer before the main course, or as a snack to kill your hunger in the hours between meals.
Unlike the Japanese, Filipinos are pretty liberal with their eating methods. So you can eat sinuglaw just the way you like!
It doesn't matter if you use a fork, chopstick, or even a spoon if that fits you. The only goal is to enjoy the food to its fullest.
Dishes to pair up with sinuglaw
Though sinuglaw tastes good on its own, what's better than pairing it with something that highlights its flavor? That said, the following are some of the best dishes you can eat with sinuglaw to refine the experience.
Rice
Rice is just one of those things that'll blend with anything and the final result is a mouthful of delight!
Sinuglaw is no exception. Since the dish is filled with savory veggies and meat, serving it with rice is something I'd recommend at least once.
Atchara
Atchara is a staple in Filpino cuisine when it comes to complementing meaty dishes like fried/grilled beef, pork, sausages, and chicken. The sweet and savory flavor of atchara is only going to power up the already great taste of sinuglaw.
Toyomansi
Toyomansi isn't a dish, per se, but a dipping sauce that contains garlic, red chili, calamansi juice, and soy sauce. If you want to add a spicy, tangy kick to the mostly tart taste of sinuglaw, then you'll like this!
Pako
Everything tastes good when paired with something fresh like pako. I don't see a reason why sinuglaw wouldn't. ;)
Similar dishes
If you are a Filpino food freak, the following are some other similar dishes to bless your tastebuds with a mouthful of pure savory delight:
Kilawin tuna and pork liempo– surf and turf
Well, the recipe is not religiously Filipino, but since we are talking about a dish that uses both tuna and pork as primary ingredients, you will actually like this one. The unique combination that forms this dish includes vinegar-cooked cubed tuna, grilled pork belly, and little veggies. The dish can be either served as a main course or an appetizer.
Filipino pork sisig
Do you have a thing for hot and spicy dishes? Perhaps you should give Filipino pork sisig a try. A savory dish made primarily with pork belly chunks, It is delightfully good tasting and versatile. The dish is filled with hot peppers and has a subtle crunchiness to it that makes the experience even better. Usually, it is served on a sizzling plate in restaurants, but that's not really necessary. To have the most fun with it, try tasting it with rice. You're going to love it! Oh! You can also make it with tuna if you don't have pork.
Tuna Bicol Express
Cooked in coconut milk, tuna Bicol express is a dish filled with creamy goodness along with a little spiciness that perfectly complements the overall taste of the dish. The main ingredient of the dish is tuna belly, which is often combined with a bunch of vegetarian ingredients including onions, chili, and garlic. Though the recipe is totally different from sinuglaw, there's no way you aren't going to love it.
FAQs
Can I use fish ceviche instead of vinegar-cured fish?
Yes, you can, but then you'll be deviating from the original recipe. As I've previously mentioned, kinuglaw is made from 2 dishes: sinugba and kinilaw. Since kinilaw uses vinegared fish, going for fish ceviche will alter the recipe a bit, but not so much that it majorly affects the taste of the dish.
How long should I soak the fish in vinegar?
You should soak the fish in vinegar for a maximum of 10 minutes. Keeping the fish in vinegar will change its texture and taste, which makes it unsuitable for the dish.
Are sinuglaw and sugba kilaw the same?
Yes, both are the same. Sinuglaw is just a short name for the dish that's formed by the marriage of names, just like the dishes.
Give this grilled pork and tuna recipe a taste
Of all the dishes I've been sharing on my blog, sinuglaw has to be among the most unique ones that I've ever come across. Though I've seen a lot of recipes that are the offspring of 2 different dishes, the combination has always been similar in one way or another.
If one dish was all filled with smoky goodness, the other one would also somehow have subtle hints of the same flavor. However, sinuglaw has everything, from fresh, raw fish to grilled pork and a bunch of fresh veggies, all complementing each other in a beautiful way.
The dish tastes, looks, and even smells great. Besides, you also get a lot of room to experiment with different veggies and ingredients other than pork. As the dish itself is derived from a combination, you always have the utility of making some tweaks.
In this article, I went through everything you needed to know about sinuglaw and also shared a great recipe you can try at home. I hope this piece has been helpful throughout.
See you with another great post!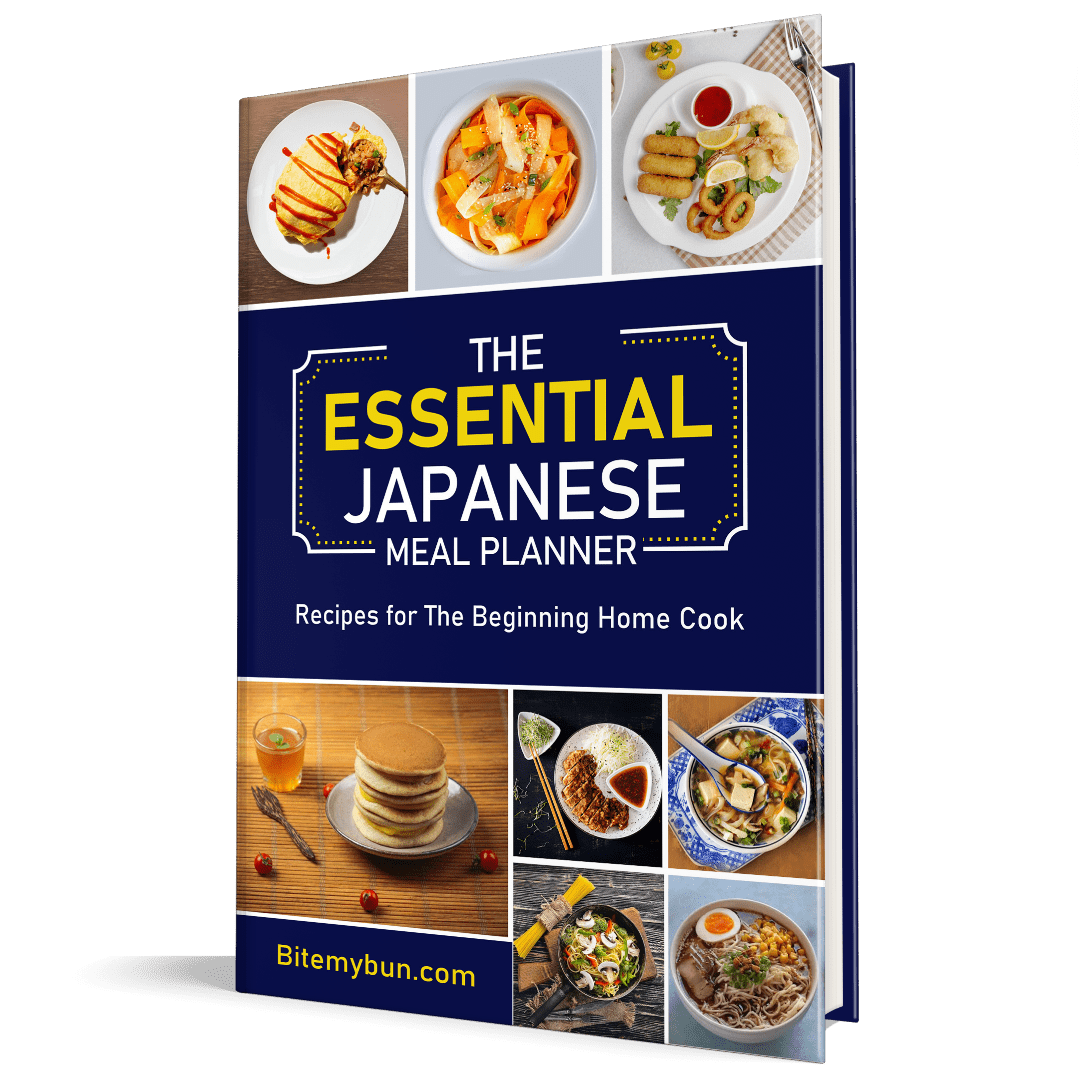 Check out our new cookbook
Bitemybun's family recipes with complete meal planner and recipe guide.
Try it out for free with Kindle Unlimited:
Read for free
Joost Nusselder, the founder of Bite My Bun is a content marketer, dad and loves trying out new food with Japanese food at the heart of his passion, and together with his team he's been creating in-depth blog articles since 2016 to help loyal readers with recipes and cooking tips.