Soup number 5 (lanciao): Notorious Filipino bull balls soup
I love creating free content full of tips for my readers, you. I don't accept paid sponsorships, my opinion is my own, but if you find my recommendations helpful and you end up buying something you like through one of my links, I could earn a commission at no extra cost to you.
Learn more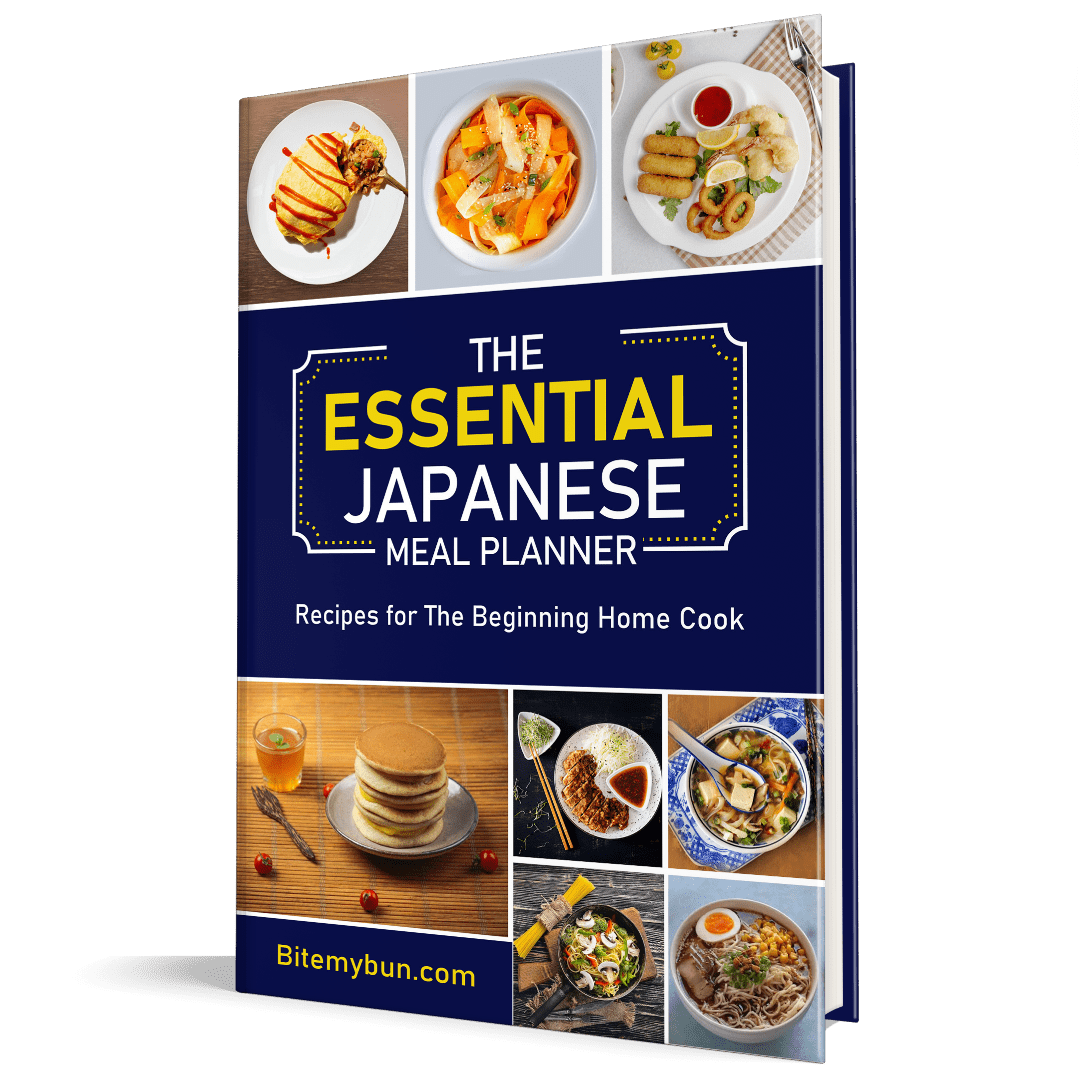 Check out our new cookbook
Bitemybun's family recipes with complete meal planner and recipe guide.
Try it out for free with Kindle Unlimited:
Read for free
In terms of preparation and cooking, soup number 5 recipe isn't really different when compared to other Filipino dishes that have animal innards as their main ingredient.
You have the animal innards. You pre-boil and sauté them, put them in the broth, let them simmer, then serve.
What makes soup no. 5 notorious to the general Filipino public is that the main ingredient isn't exactly innards. It's actually made up of a bull's testicles and penis!
Infamous because of its use of animal gonads, soup no. 5 is known by many people, especially men, as it's said to be an aphrodisiac.
Men who've had their taste of soup number 5 claim that the dish has helped them with their lovemaking skills and that it can be a substitute for the blue pill.
However, their claims are still unverified.
Its notoriety aside though, with soup no. 5's use of animal parts and its rich beef broth, it can't be denied that this soup is indeed hearty enough to be appreciated.
Even without knowing its background! As what's usually the case for other innards-based dishes like Ilocano papaitan and bopis.
10 Tips to Save a Bundle on Asian Ingredients!
Introducing our brand new FREE PDF guide: "Saving Secrets: Unveiling the Art of Saving Money on Asian Ingredients" It's your first newsletter email, so start saving today! 📚🧧
We'll only use your email address for our newsletter and respect your privacy
Soup number 5 recipe preparation
Soup number 5 isn't a one-pot affair, as you need to cook the gonads and broth together, then separately, then together once again.
You still need to pre-boil the cow's genitals with a mixture of spices like peppercorns (pamintang buo) and sibut before boiling them again for the broth.
After, you sautee it, bring back the broth, and let it simmer until done. Garnish with a toasted garlic or chopped spring onions with fish sauce or soy sauce as dips.
Soup number 5 recipe (lanciao) bull testicles
What makes soup no. 5 notorious to the general Filipino public is that the main ingredient isn't exactly innards, as it's actually made up of a bull's testicles and penis!
Ingredients  
1

kg

soup no. 5 set

2

slices

oxtail

skin on

1

packet

sibot mix herb

1

whole

garlic

½

head

garlic

chopped

1

thumb-sized

ginger

cut into slivers

1

thumb-sized

ginger

cut into thin strips

2

large

onions

quartered

1

medium

onions

chopped

1

tbsp

peppercorns

1

small bundle

spring onion

chopped

¼

cup

fish sauce

Salt and pepper to taste
Instructions 
Clean and wash the bull organ and oxtail, then place in a large pot.

Pour enough water to cover the meat. Bring to a boil and let it boil for 5 to 10 minutes.

Remove from heat and discard water, wash off all scum from the meat, and return to the pot. Pour fresh water to cover meat at about 2 inches.

Add in the whole garlic, sliced ginger, quartered onion, peppercorns, and sibot mix herb.

Bring to a boil and simmer for 4 to 6 hours at a low to moderate heat.

Add more water as necessary.

When done, remove pot from the heat and separate the broth from the meat. Using a sieve, strain off all solid residue from the broth.

Discard residue and put aside the broth.

Slice the bull organ and oxtail into thin slices. Discard the oxtail bones.

In a saucepan, sauté the chopped garlic, ginger, and onion.

Add in the sliced meats and continue to stir-fry for 2 to 3 minutes.

Add in the fish sauce and stir-fry for another 1 to 2 minutes.

Add in the reserved broth, bring to a boil, and simmer for 10 to 15 minutes.

Season with salt and pepper to taste.

Add in the chopped spring onion and cook for another minute.
Nutrition
Take a look at YouTuber Panlasang Pinoy making soup number 5:
Soup number 5 recipe usually makes its appearance in your humble neighborhood eatery as a sort of specialty.
With its broth and layered taste, you can enjoy it during the rainy season or when the weather is particularly cold.
Also read: Filipino pork empanada recipe
Cooking tips
What do you think of our Soup No.5? Do you still have second thoughts because of the ingredients used?
Well, not until you actually tried cooking it and getting your first taste!
And to make it palatable, here are some of my best cooking tips for you to try.
The secret to really making your Soup No.5 as delicious as possible is by cooking it just right. This means that the bull's balls and testes should be tender, but not falling apart: not too hard and not too soft.
Whenever the soup goes down when you're cooking, simply add a cup of clean water to replenish the soup.
When sauteeing garlic and onions, carefully watch them so as not to overcook them as they are very much prone to burning and therefore cause a bad taste to your dish.
To cook a delicious serving of Soup No.5, simply gather all the ingredients, follow the cooking procedures in the recipe, and of course, follow my cooking tips!
They're pretty simple, and that means you can easily ace the cooking.
Substitutes and variations
This dish does have many ingredients needed. Well, here are some ingredient substitutes and variations.
Using salt or soy sauce instead of fish sauce
Fish sauce or "Patis" in Filipino is a black sauce that is salty and is used to flavor most Filipino dishes.
However, if you currently don't have fish sauce at the moment, simply use salt as a substitute, or if you have soy sauce, then you can also use it.
Unfortunately, I don't have any substitute for sibot mixed herbs as there is technically no substitute for that.
Sibot mixed herb is composed of five special herbs, namely:
angelica root
rehmannia
white peony root
goji berries
Sichuan lovage root
Such a mix produces the distinct flavor necessary for the Soup No.5 flavor, so you really need to have it.
I also don't have any substitutes for the main ingredients, which are the bull's balls and testes.
If you will replace it with regular meat, then it wouldn't make sense to call it Soup No.5 or follow its cooking procedure.
Don't worry about the spices as you can easily find them in any Filipino supermarket or retail store.
What is Soup No.5 or Lanciao?
Soup No.5 or Lanciao is a Filipino favorite that is quite exotic as it is primarily made of a bull's penis and testes and is believed to have aphrodisiac properties. The dish is often served as a pulutan or food that's served when drinking beer.
Aside from that, Lanciao is also believed to cure hangovers. But the most popular belief is boosting sexual drive for men. How this belief holds the truth is I have no idea. Maybe, I'll try it sometime.
The dish is quite challenging to prepare because of its unique ingredients and the lengthy cooking process, but once you'll get a taste of it, all your efforts will be worth it.
Origin of Soup No.5
If you're wondering why it is called "Soup No.5," then trust me, you're not the only one. It originally came from the menu, in which the dish is labeled as soup no.5.
The dishes that came before it was chicken, pork, and beef.
In Cagayan de Oro City, Soup Number Five is also known as Remember Me (often abbreviated to RM). The name was inspired by a restaurant that served Soup Number Five.
The term has replaced its alternate names in the northern areas of the Philippines as the most popular moniker for Soup Number Five in Mindanao.
I think you can already guess why it is concealed rather than revealing its real dish name. Yes, you guessed it right, it's the ingredients that are quite peculiar to some people.
Among other things, it is also called "Lanciao" or "Lantsiao," which is a popular dish on the streets of Cebu.
The word "lansiao," which denotes male genitalia in Hokkien, was adapted from Chinese ancestors who speak Hokkien dialects.
How to serve and eat
Serving and eating Soup No.5 dish comes easy, contrary to how you gather its ingredients and prepare it for cooking.
Once the bull's meat is tender, turn down the heat and transfer the dish from the pot to a bowl.
If you're serving it as a regular meal, prepare a bowl of warm rice together with your other dishes.
Scoop enough rice, and pour the soup on top of it then eat.
However, if you're currently having fun with your friends with enough cold beers, simply drink in moderation while also eating the dish. That's what pulutan is all about.
Yes, it's very simple and you can even use your hands when tearing and eating the bull's cooked genitals.
Similar dishes
Can't get enough of our star dish today? Well, here are some similar dishes that are equally mouth-watering. Go and try them all!
Balbacua
Balbacua is a Filipino beef stew (also spelled as balbakwa or balbakoa), made from beef, collagen-rich cattle pieces, and various seasonings that are simmered for several hours to make the beef exceptionally soft.
Usually, white rice, misua, or miki noodles are served with it. It comes from the Visayan areas of the islands of Mindanao and Visayas.
Sinigang na Baka
Beef ribs, kangkong, radish, and gabi are used to make the tamarind-flavored soup known as sinigang na baka.
In terms of a soup-based similar dish that is both delicious and comforting, especially on rainy days, you can always rely on sinigang na baka.
Dinuguan
Dinuguan is another peculiar dish because of its ingredient. But don't let its appearance fool you.
As soon as you can taste it, you might find yourself craving more. It has a distinctively dark color that is a result of the use of pork blood in its production.
A gently spicy, acidic, and distinctively flavored pig stew is created by simmering it in vinegar while adding chilis and other seasonings.
Kalderitang Kambing
A rich, hot, and filling tomato-based stew cooked with goat meat, potatoes, and carrots is called kalderetang kambing.
Any special occasion or dinner party will undoubtedly feature this traditional Filipino dish as a guest favorite.
Like Soup No.5, it's also a popular pair that is best served with alcoholic beverages.
Now you already have a list of similar dishes to try on the next time you want something different instead of limiting yourself to cooking all Soup No.5 dishes.
FAQs
I know you're very much excited to head over to your kitchen, but let me help you clear out some things first.
Is Soup No.5 healthy?
Because of its fresh gonad meat ingredients, Soup No.5 can be a great source of protein.
Aside from that, you can also get the health benefits of sibot mixed herb, which is known to strengthen the body and help improve blood circulation.
Is it true that Soup No.5 can boost your lovemaking skills?
According to the men who have eaten such dishes, they claimed to have had their sexual appetite increased, therefore, improving their lovemaking skills.
Soup No.5 is believed to have aphrodisiac properties, but this is not yet proven.
What is sibot used for?
Sibot or Tungkoy is a mixture of medicinal herbs used to flavor dishes and is also believed to have many health benefits as it is also used in traditional Chinese medicine.
I hope I've answered some of your questions about the dish, but if you still have some, feel free to comment below.
Get your own delicious bowl of Soup No.5
Do you want to have an extraordinary experience from eating a bowl of delicious bull's gonad? Well, say no more to this mouth-watering Soup No.5 dish!
Simply gather the ingredients and cook this delicious dish. Don't forget to call your best buddies and pair it with cold bottles of beer.
Here's another special recipe: La Paz Batchoy, or Filipino Pork liver & heart soup!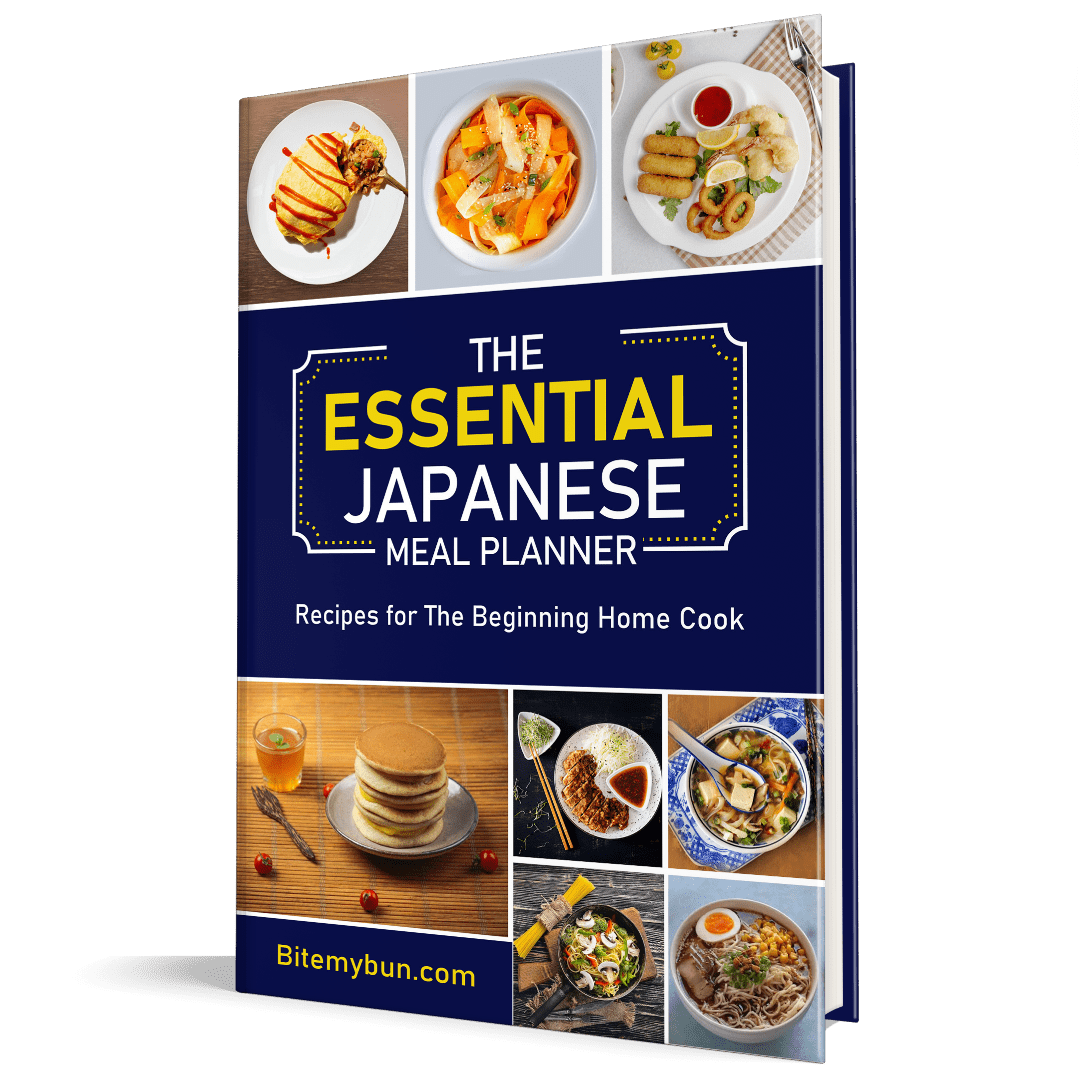 Check out our new cookbook
Bitemybun's family recipes with complete meal planner and recipe guide.
Try it out for free with Kindle Unlimited:
Read for free
Joost Nusselder, the founder of Bite My Bun is a content marketer, dad and loves trying out new food with Japanese food at the heart of his passion, and together with his team he's been creating in-depth blog articles since 2016 to help loyal readers with recipes and cooking tips.