Taro cake recipe | The best ways to make this delicious Chinese snack
I love creating free content full of tips for my readers, you. I don't accept paid sponsorships, my opinion is my own, but if you find my recommendations helpful and you end up buying something you like through one of my links, I could earn a commission at no extra cost to you.
Learn more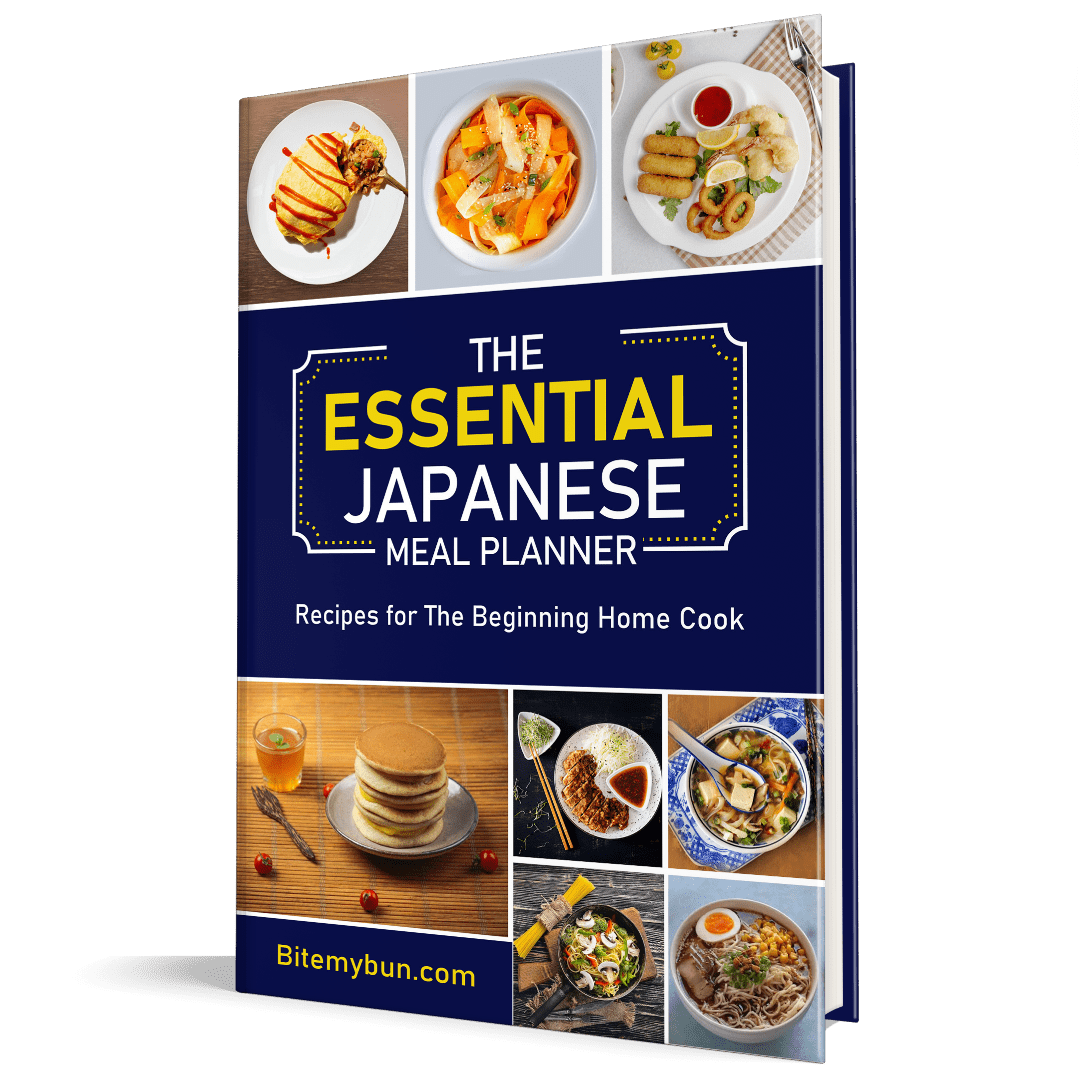 Check out our new cookbook
Bitemybun's family recipes with complete meal planner and recipe guide.
Try it out for free with Kindle Unlimited:
Read for free
Looking for a unique Chinese snack? Why not try taro cake? This cake has been compared to radish cakes, yet it has a denser texture.
Taro cake is a Cantonese dish made from taro, a root vegetable similar to yams. It uses rice flour as the main ingredient and it is usually pan-fried before serving.
It can also contain ingredients like pork, black mushrooms, or sausage. It is often topped with chopped scallions.
This dessert can be found in Hong Kong and Chinatown restaurants, but if you don't plan on traveling any time soon, you may want to whip it up in your kitchen.
This article will have some recipes you can try to make some tasty homemade taro cake.
10 Tips to Save a Bundle on Asian Ingredients!
Introducing our brand new FREE PDF guide: "Saving Secrets: Unveiling the Art of Saving Money on Asian Ingredients" It's your first newsletter email, so start saving today! 📚🧧
We'll only use your email address for our newsletter and respect your privacy
Taro cake recipe
Before we get into some valuable tips and tricks, let's take a look at an example of a taro recipe that's popular in many Asian kitchens
Ingredients  
180

g

rice flour

½

tsp.

sugar

¼

tsp.

white pepper

½

tsp.

salt

¾

lbs.

taro root cut into cubes

this will be the weight after the peel has been removed

3

tbs.

dried scallops

3

tbs.

dried shrimp

2

Chinese sausages

scallions

chopped

½

tsp.

fish sauce

optional

sesame seeds
Instructions 
Combine salt, rice flour, sugar and white pepper in a mixing bowl. Whisk ingredients and set aside for later.

Heat 2 cups of water and add shrimp and scallops. Let soak at least one hour, until fully hydrated.

Drain shrimp and scallops and set water aside.

Run sausages under hot water. This will soften them so they are easier to cut. Chop into small pieces.

Chop shrimp and use your fingers to break the scallops into shreds. Combine with the sausage and set aside for later.

Put taro root in a pot filled with water used for rehydrating. Set over medium high heat and allow to boil. Then simmer for 2 minutes and drain.

Warm 1 ½ cups of your flavored soaking water in the microwave for 30 seconds. Add to the bowl with the rice flour and whisk until well mixed.

Spread the taro root in a greased dish. Whisk the rice flour mixture again and pour it over the taro.

Sprinkle taro and rice flour mixture with the scallop, shrimp and sausage mixture. Use your fingers to lightly push the toppings into the liquid so they are at least partially submerged.

Place over medium heat and steam for one hour. Check at the 30 minute mark to see if there is enough water in the steamer. If not, refill it.

Sprinkle chopped scallions and sesame seeds over the top.

Let the recipe cool before cutting or serving. The cake can be eaten at room temperature or it can be microwaved and eaten hot. It can be enjoyed on its own or dipped in chili, oyster or soy sauce if you prefer.
Some extra taro cake recipe tips
Here are some additional notes that may make your recipe easier to pull off.
The deep pie dish you use to spread the taro in may be an 8×8 baking dish or a loaf pan.
A wok with a rack at the bottom can be used to steam the dish. Just add water and put the lid on to allow the cake to steam.
Many recipes combine all ingredients at once with no toppings added later. (We will look at other recipes in just a minute).
Toppings should be finely chopped so they are easy to eat.
Avoid glutinous rice flour. Use regular rice flour only.
If the rice flour clumps when it is combined with the warmed water, gently shake the whisk to break up the clumps and continue stirring.
Most ingredients in this recipe can be found at a local Asian market.
Tips & tricks on making taro cake at home
What is taro cake?
Taro cake may sound like a weird concoction, but many find it delicious.
The cake is made of a rice flour and taro base and topped or combined with an assortment of savory toppings. It is commonly served around Lunar New Year as a celebratory dish. It is also served during other significant occasions.
The cake is naturally gluten-free. It does not contain any soy sauce, wheat, or gluten so if you're on a no-wheat diet, this may just be the dessert for you.
How do you prepare the taro?
The first step in your taro cake recipe will be preparing the taro.
The vegetable is similar to a potato with a dark brown fuzzy skin. You will need to start by peeling the skin off the vegetable.
This can be done by cutting the taro in half and placing it on its base. Then use a peeling knife to peel off the skin.
Once this is completed, you can cut the vegetable into cubed pieces and boil them for a couple of minutes to get the right consistency for the recipe.
Getting the toppings just right
For many people, the taste of the taro cake is all about the toppings. The toppings added will often be dried and it's wise to rehydrate them before using them by soaking them in hot water.
The leftover water can later be added to the rice flour to enhance the umami flavoring.
The toppings should be shred into small pieces before they are added to the recipe.
The rice solution is the glue that holds it together
The rice solution serves as the glue that holds everything together. The ingredients aren't set in stone, but most chefs will use a blend of rice flour, salt, pepper, and sugar.
You will also need some sort of moistening agent which may be the water leftover from rehydrating the toppings. Fish sauce can also be added to infuse the dish with a great umami taste.
Recipe ingredient alternatives
Dried mushrooms will also go well in taro cake. For this recipe, you will need 2 large mushrooms and 3-4 smaller ones. Rehydrate them in hot water for 1-2 hours keeping the liquid to the side to be mixed with the rice flour later on.
Trim the mushroom stems and dice the mushroom caps finely. Mix with the other topping and spread them on the cake.
You can also add ½ tsp. of fish sauce to the rice solution. This is an optional step that will provide more of an umami flavor.
Can I freeze taro cake?
Leftovers can be stored in the refrigerator. Be sure to warm them before eating them as taro cake tastes best warm.
You can also freeze taro cake. If you plan to freeze your cake, leave off the scallions as they will not keep well.
Cover the cake and seal it well before freezing. When you are ready to eat it. Remove the cover and steam it making sure it's completely heated through. This will take about 30 minutes.
If you wish to top with scallions, you may add them after the cake is reheated.
Alternative taro cake recipe (first variation)
This recipe has ingredients that are similar to the first, but the preparation method is different. Unlike the first recipe, it combines all ingredients at once. Here's how it's made.
Ingredients  
3

tbsp.

oil

not counting what you'll need to grease pans

½

cup

dried shrimp

chopped

8

scallions

chopped (should yield around 2 cups)

3

links Chinese sausage

chopped

2

lbs.

taro cut into ½ inch cubes

2

tsp.

salt

2

tsp.

sesame oil

1

tsp.

white pepper powder

2 ½

cups

rice flour

1

cup

glutinous rice flour
Instructions 
Place oil in wok and heat over medium heat. Add sausage and fry in a pan for 2 minutes.

Add dried shrimp and stir fry one additional minute. Add scallions and taro and fry for 3 minutes. Sprinkle it with salt, sesame oil and pepper powder.

Then add 2 ½ cups water so all ingredients are submerged. Cover wok with lid and heat ingredients over medium low heat allowing to simmer for 8 minutes. Uncover, turn off heat and allow to cool a bit.

Mix both types of rice flour in a large bowl with 1 ½ cups of water until smooth. Add taro mixture (it does not need to cool completely prior to being added). Stir until it forms a cement like paste.

Oil two 9-inch cake tins and divide the mixture evenly among the pans. Smooth out the mixture ensuring there are no air pockets.

Steam the pans in a double decker steamer for 45 minutes. Check at the half-way mark to make sure your steamer hasn't run out of water. If it has, add more. If you don't have a steamer, you will have to steam the pans individually. Once you are done steaming, insert a toothpick to ensure the cake is done.

Cool completely. Then you can freeze the taro cake in a Ziploc bag and store it for a later date. Alternately, you can put a few tablespoons of oil in a pan and fry the cake (after cutting) on each side until it is golden brown. Add salt and serve with a side of oyster sauce for dipping if desired.
Alternative taro cake recipe (second variation)
Here is one more recipe you can try. Like the previous recipe, this one combines all ingredients at once, but it has added spices that give the dish a unique taste.
Ingredients  
4

cups

taro diced

3

tbsp.

vegetable oil

3

cups

rice

1 ½

cups

rice flour

4 to 5

shiitake mushrooms

cut into small pieces

2

Chinese dried sausages

10

grams

dried shrimp

coarsely chopped

chopped scallions for garnish

optional

2

tsp.

chicken powder

1

tsp.

salt

1

tsp.

sugar

¾

tsp.

spice powder

white pepper

to taste

sesame oil

to taste
Instructions 
Soak mushrooms and shrimp in water until tender. Set aside.

Mix chicken powder, salt, sugar, spice powder, white pepper and a dash of sesame oil in a small bowl. Combine with rice powder.

Heat oil in a skillet and add taro. Saute 3 to 4 minutes. Add in 2 cups of boiling water and let taro boil for ten minutes. Don't let water evaporate. Leave some water in and remove from heat.

Then add sausages, mushrooms and shrimp. Fold into rice powder batter.

Pour the batter into an 8 inch round greased pan. Use a spatula to even out the surface.

Steam for 60 minutes checking half-way through to make sure the water hasn't run out. If it has, replenish it.

After steaming, insert a toothpick to determine if the cake is cooked through. Sprinkle with chopped scallions and serve hot or refrigerate for four hours and then fry in a pan with oil on medium heat until both sides are golden brown.
Which of these recipes will you be using to serve guests at your next celebratory event?
Be sure to also try this yummy Laing taro leaves in coconut milk recipe!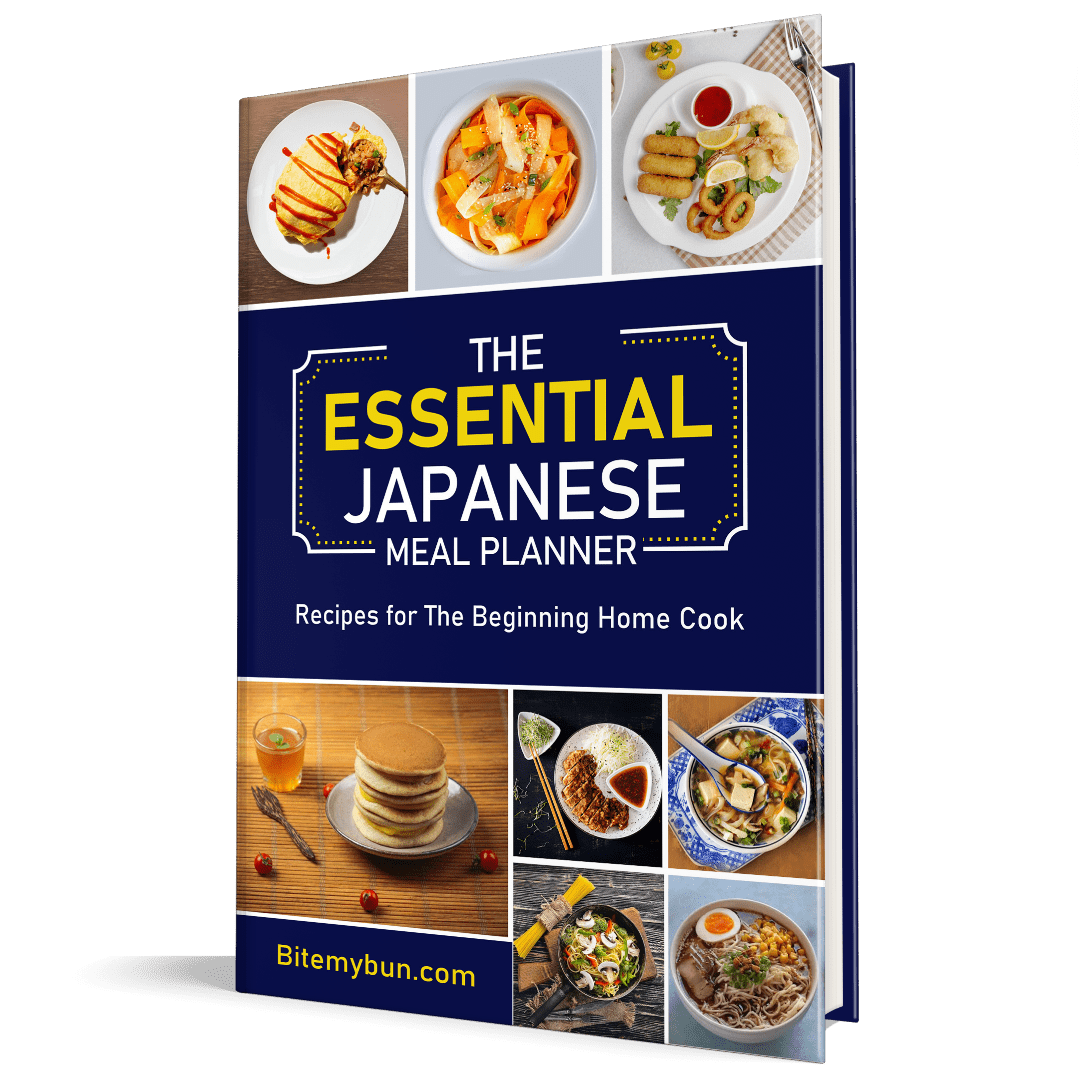 Check out our new cookbook
Bitemybun's family recipes with complete meal planner and recipe guide.
Try it out for free with Kindle Unlimited:
Read for free
Joost Nusselder, the founder of Bite My Bun is a content marketer, dad and loves trying out new food with Japanese food at the heart of his passion, and together with his team he's been creating in-depth blog articles since 2016 to help loyal readers with recipes and cooking tips.