Unadon "Unagi Don" Recipe: Eel In A Bowl Couldn't Be More Delicious
I love creating free content full of tips for my readers, you. I don't accept paid sponsorships, my opinion is my own, but if you find my recommendations helpful and you end up buying something you like through one of my links, I could earn a commission at no extra cost to you.
Learn more
There are different donburi bowls you can make, but I'll tell you about my favorite one: unadon.
Japanese eel is delicious on sushi, especially with its nitsume eel sauce that's sweet and salty and brings out all the flavors of the freshwater eel. But, with this recipe, you can add these delicious flavors to your bowl of rice as well and make it into unadon.
Here's how you can make this yourself!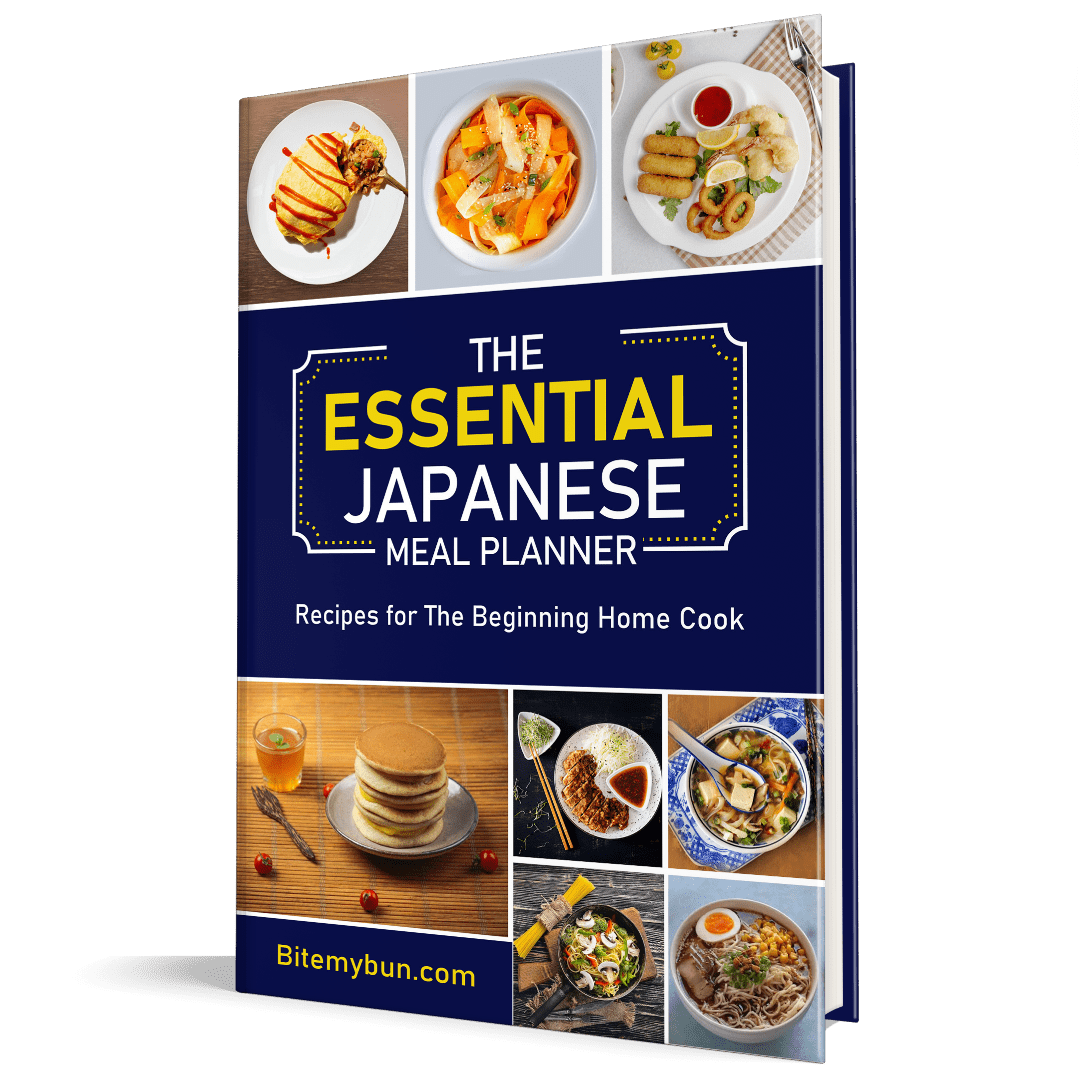 Check out our new cookbook
Bitemybun's family recipes with complete meal planner and recipe guide.
Try it out for free with Kindle Unlimited:
Read for free
How to make unadon at home
Sushi eel unadon recipe
This is a classic Japanese dish that contains steamed rice. It's topped up with grilled eel fillets that are glazed with a sweetened soy-based sauce, also known as tare, and then caramelized over a charcoal fire (preferably).
Ingredients  
2

fillets (320g)

unagi (eel)

1

Japanese sansho pepper for topping

(optional)

4

cups

white rice
Unagi sauce (tare)
¼

cup

soy sauce

¼

cup

mirin

2½

tbsp

brown sugar

1½

tbsp

sake
Instructions 
Making the unagi sauce
In a small saucepan, add sake, brown sugar, and mirin. Then turn on the heat to the medium setting and whisk your mixture.

Add the soy sauce and allow it to boil. Once it's boiled, reduce the heat to a low setting and then allow it to simmer for an additional 10 minutes. As you come to the end of the cooking, you should be able to see more bubbles.

Now, you can turn off your stove and allow the sauce to cool. You'll realize that the sauce has thickened as it cools. This sauce can be kept in an airtight jar for 2 weeks, but it must be refrigerated.
Preparing the unagi
First, you'll need to preheat your oven to broil at 550 degrees F or 290 degrees C for around 3 minutes. As your oven preheats, cut your unagi in half or thirds. This should depend on the size of your serving bowls.

Cook the rice in a cooking pot or rice steamer for about 8 minutes.

Line your baking sheet with aluminum foil and then brush a light layer of oil on it. Place the unagi on the baking sheet.

Place the baking sheet on the middle rack of the oven and then broil on high heat for around 5 to 7 minutes. You don't need to flip it.

After the 7 minutes, take out the unagi, and then brush it all over with the sauce.

Continue to broil for an additional 30 to 60 seconds, or until you see some bubbles on top of your unagi.

Serve your cooked rice in a bowl and then brush or pour unagi sauce on top of the rice. Then, serve unagi on top of the rice and brush or pour more unagi sauce. You can also sprinkle some sansho, but this is optional.
"Unadon" is a portmanteau of "unagi" (eel) and "donburi" (rice bowl dish).
The recipe requires a preparation time of 10 minutes and a cooking time of 10 minutes.
Unadon is traditionally made in the kabayaki style, where the eel is butterflied and then grilled on skewers with the nitsume glaze.
Recipe notes:
This is for the unagi sauce/tare: this is a third of the original recipe since it's meant for 2 fillets.
Here's the original unagi sauce recipe.
Ingredients
Soy sauce – ¾ cup
Mirin – ¾ cup
Sugar – ½ cup (125 g)
Sake – ¼ cup
Directions
Mix all the ingredients in a saucepan.
Allow the sauce to simmer for 20 minutes or until it thickens, rather than the 10 minutes indicated above. You can store your unagi sauce in a refrigerator.
Reheating your sauce: use a frying pan or an oven broiler. In case you don't have an oven, consider using an oven toaster. 
Also read: teppanyaki seafood recipe that'll make your mouth water
Substitutes and variations
Unagi don recipe variant
Ingredients
For the sauce
Sugar – 2 ½ tbsp.
Cooking sake – 1 ½ tbsp.
Soy sauce – 4 tbsp.
Mirin – 4 tbsp.
You'll also need:
Rice – 200 g
Water – 260 ml
Eel fillets – 2 (skin-on)
Directions
To prepare the sauce, you'll need to mix the sake and mirin in a small saucepan, and then boil. Once it's boiled, reduce the heat, add sugar, and stir until it's completely dissolved. Then, add the soy sauce and allow it to boil. Reduce the heat and allow the sauce to simmer for around 10 minutes or until it thickens. When done, turn off the heat and then set it aside to cool.
As your sauce cools, start preparing and cooking your rice; you can use your preferred rice preparation method. One of the recommended methods of cooking 200 g of rice is to boil it with 260 ml of water once you've washed it under cold running water.
Next, preheat your grill to around 250 degrees C. Mostly, eel fillets come sliced in half lengthwise. So you'll just need to cut the eel fillets in half widthwise so that they can fit on top of the rice bowl.
Next, line your baking with aluminum foil. Place the fillets on top of the baking sheet and then brush them with some vegetable oil. Put the baking sheet in your oven and then grill for around 5 to 7 minutes, or until they've turned brown.
Remove your fillets from the oven and then brush them with the unagi sauce carefully, and make sure that you spare some sauce for later use. Put the fillets back on the grill and grill for an additional minute.
When serving, add a portion of your cooked rice in an empty bowl. Brush some unagi sauce on top of the rice, and then put some unagi fillets on top of the rice.
Additional tips:
If you want to experience an authentic unagi don experience, you can try to serve the dish in a 2-tier bento lunch box, or jubako. The dish is called unaju when it's served in a bento. 
Traditionally, people eat eel during the summer in Japan. The dish provides increased stamina because it's rich in minerals, vitamins, and proteins. Eel is also full of beneficial nutrients and hormones. You'll definitely need more stamina to survive the hot weather!
Best substitute for mirin in unadon
So you've decided to make unadon, but you're out of mirin. Don't worry, we've got you covered. Here's the best substitute for mirin in unadon:
1. Sake: Sake is a Japanese rice wine that is very similar to mirin in both taste and texture. It's a great substitute for mirin in unadon and will give your dish a similar flavor profile. You can add a little bit extra than the recipe already calls for and also add some sugar.
2. Rice Wine Vinegar: If you're looking for something a bit more tangy, try rice wine vinegar. It won't add the same sweetness that mirin would, but it will still give your unadon a nice boost of flavor. Don't use as much vinegar as mirin though because the flavor could be too strong for the dish quite fast.
3. White Wine: A dry white wine will also work as a substitute for mirin. Just make sure to use a wine that you would actually drink, as the flavor will come through in the dish. Add a little honey to counterbalance the texture and sweetness.
Best substitute for sake in unadon
You can add any other type of rice wine instead of sake to your unagi sauce for unadon. They will do just fine.
Dry sherry is a good choice because it is not too sweet. Adding a little bit of sugar will help to round out the flavors.
White wine vinegar or cider vinegar can also be used in place of sake. The acidity will add a brightness to the dish that can be quite nice, but it can become overpowering.
Best substitute for sansho pepper in unadon
If you can't find sansho pepper, you can use another type of pepper in its place. Black pepper, white pepper, and even red pepper flakes will work. Just add a little bit at a time until you get the desired flavor. This will completely change the dish though, because sansho pepper isn't spicy at all, more like a citrus flavor.
You could also try using a different type of citrus zest like lemon orlime. This will give the dish a different flavor profile, but it can be quite good. Just be careful not to add too much or it will overpower the other flavors.
How to serve & eat unadon
Unadon is typically served with rice and pickled vegetables on the side. The eel is usually cut into bite-sized pieces so that it can be eaten easily with chopsticks.
Unadon can be served with other side dishes like miso soup or a simple green salad. It's really up to you though, so feel free to get creative.
How long does unadon keep?
Unadon will keep in the fridge for up to 2 days. If you want it to last longer, you can freeze it for up to 2 months. Just make sure to thaw it completely before reheating.
Conclusion
So there you have it, everything you need to know about unadon. Now get out there and impress your friends and family with this delicious dish!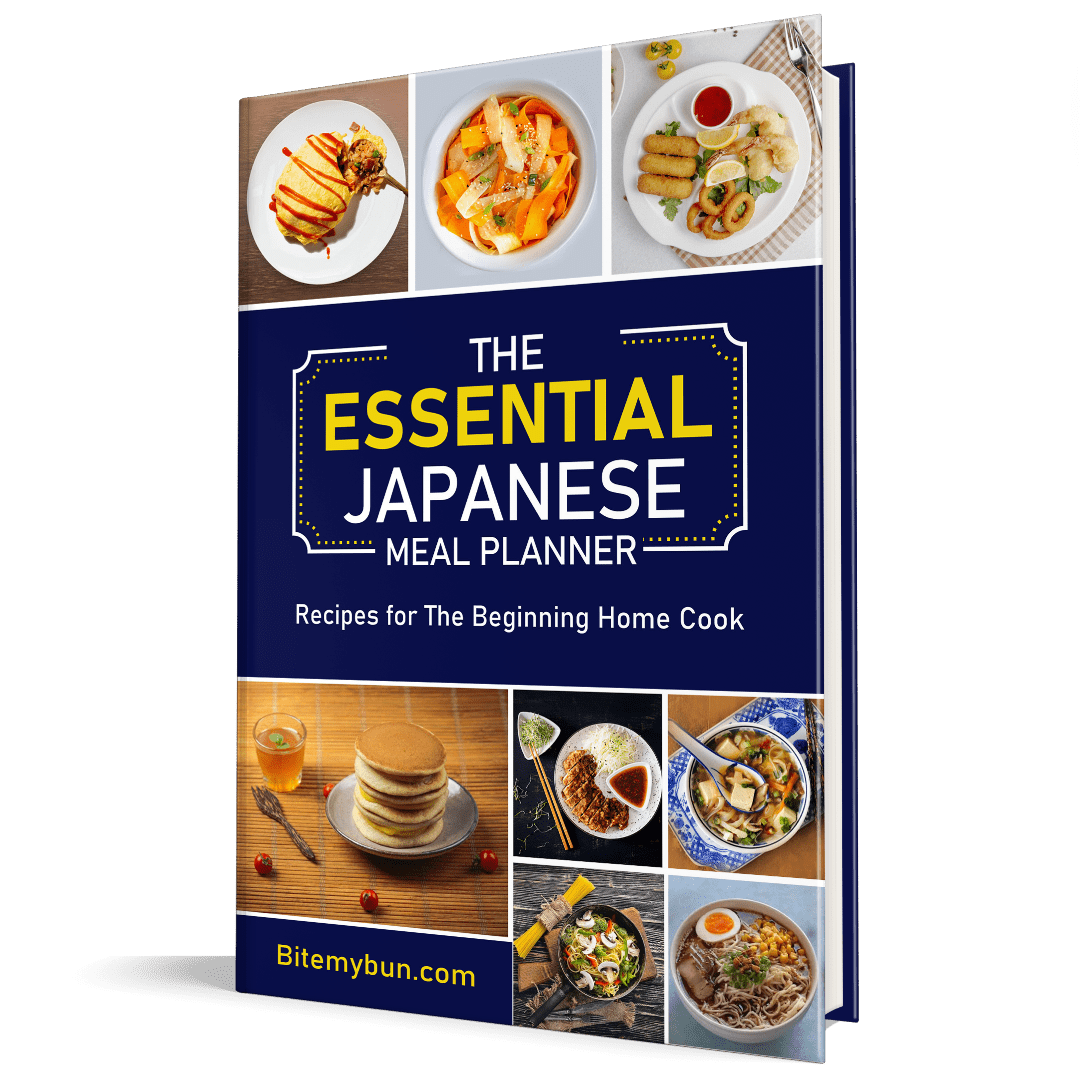 Check out our new cookbook
Bitemybun's family recipes with complete meal planner and recipe guide.
Try it out for free with Kindle Unlimited:
Read for free
Joost Nusselder, the founder of Bite My Bun is a content marketer, dad and loves trying out new food with Japanese food at the heart of his passion, and together with his team he's been creating in-depth blog articles since 2016 to help loyal readers with recipes and cooking tips.