Best 2 Burner Induction Cooktop
I love creating free content full of tips for my readers, you. I don't accept paid sponsorships, my opinion is my own, but if you find my recommendations helpful and you end up buying something you like through one of my links, I could earn a commission at no extra cost to you.
Learn more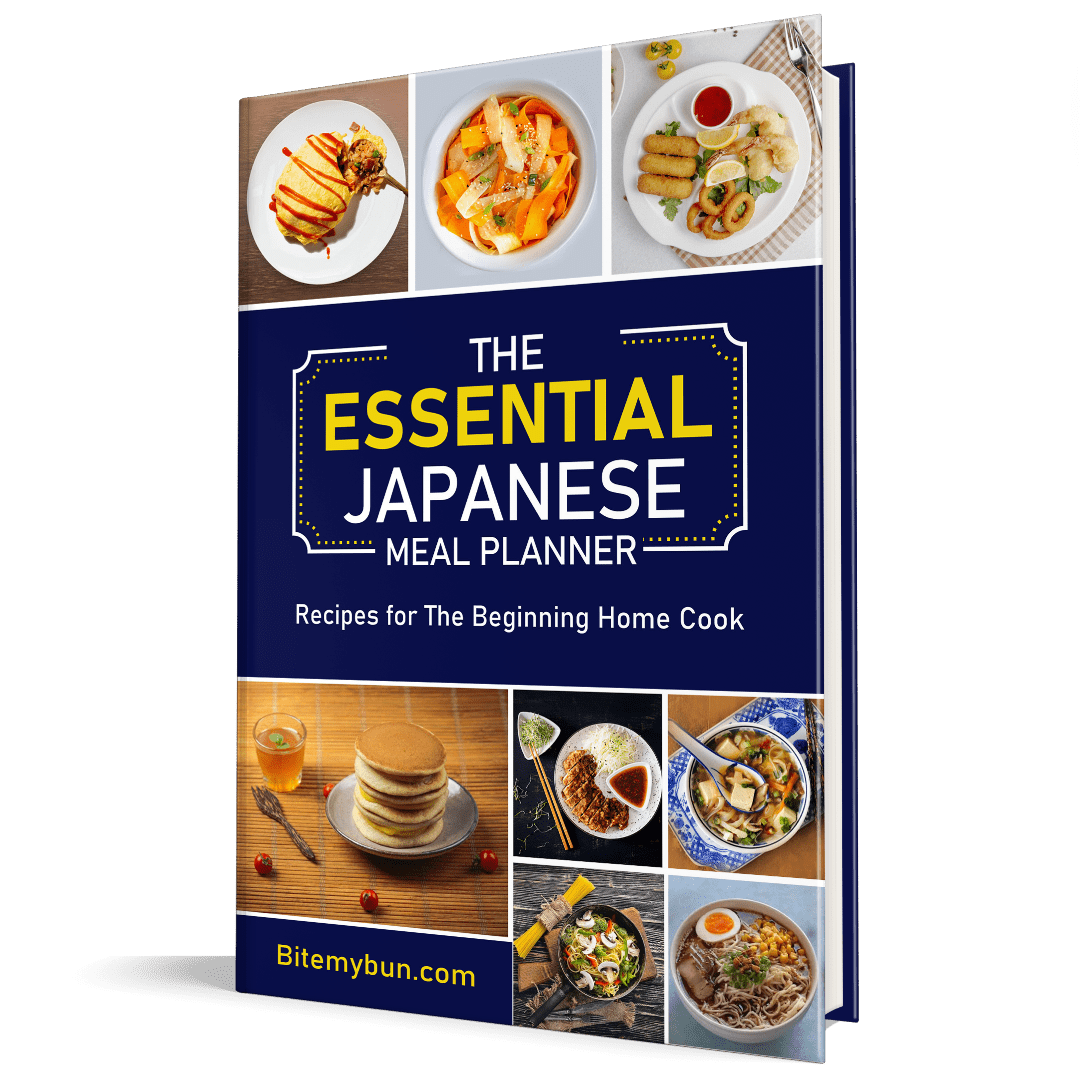 Check out our new cookbook
Bitemybun's family recipes with complete meal planner and recipe guide.
Try it out for free with Kindle Unlimited:
Read for free
10 Tips to Save a Bundle on Asian Ingredients!
Introducing our brand new FREE PDF guide: "Saving Secrets: Unveiling the Art of Saving Money on Asian Ingredients" It's your first newsletter email, so start saving today! 📚🧧
We'll only use your email address for our newsletter and respect your privacy
2 Burner Portable Induction Cooktop
Duxtop

Duxtop 9620LS Portable Double Induction Cooktop

Buy on Amazon

True Induction

True Induction MD-2B Double Burner Induction Cooktop

Buy on Amazon

NutriChef

NutriChef PKSTIND52 Dual Portable Induction Cooker

Buy on Amazon

Cuisinart

Cuisinart ICT-60 Double Induction Cooktop

Buy on Amazon
2 Burner Induction Cooktop Drop In
Gasland

Gasland Chef IH30BF Two Burner Built-in Induction Cooktops

Buy on Amazon

Empava

Empava EMPV-IDC12 Induction Cooktop Electric Stove

Buy on Amazon

Ramblewood

Ramblewood Green 2 Burner Induction Cooktop ICQ2-31C1

Buy on Amazon

K&H

K&H Domino 2 Burner Induction Ceramic Cooktop INDV-3102

Buy on Amazon
Induction cooktops are special cooktops that are very similar to electric cooktops but in fact, operate quite differently. Like other cooktops, they are suitable for cooking all types of meals. These innovative designs are very efficient, fast, and energy-saving.
How Does An Induction Cooktop Work?
Induction cooktops operate using the principle of electromagnetism. The burners generate heat to cook the food using magnetic energy instead of an electric or flame element. The whole bottom area of the pot placed on the burner gets heated regardless of whether it fits the burner or not.
Because of the use of electromagnetism, induction cooktops only heats up the areas in contact with the pots or pans, and the other parts of the cooktop are not affected by the heat. Thus the possibility of getting burnt or injured is much lower, and so is the possibility of having sticky burnt-on food items on the cooktop.
Why you should go for Portable induction cooktops
These are the smallest models of induction cooktops, and they cost the least of the other types of cooktops. They are suitable for people looking to have an induction cooktop in their kitchen for a specific use but cannot afford to get a full-sized cooktop.
These induction cooktops are every traveler's best friends. These cooktops usually do not have more than two burners at most and weigh only a few pounds, so they are effortless to stow away in suitcases and carried around during domestic and international trips.
These cooktops are really cool, and they offer as much efficiency as full-size cooktops only, not as much capacity.
A portable induction does not have to be hard-wired into a kitchen or installed in a cut out counter. Portable cooktops can be used as the primary unit or as an additional burner when there's much to prepare.
Why You Go For Drop-in Induction Cooktop
Built-in induction cooktops are just as their names imply, they are built into a countertop.
A space fitting for the cooktop is cut out of the countertop, and the cooktop is then placed inside.
Built-in cooktops are much safer to use, and they are also more protected since they have been literally caged, so you won't have to worry that it may slip off the countertop. In case of burglary, it's a bit hassle to remove it, no burglar should be patient enough to want to go through that process.
They are also easier to clean since only the top part of the cooktop is exposed, it's the only part that really gets dirty, all you have to do is wipe it clean with a towel or sponge.
Best 2 Burner Portable Induction Cooktop
1. Duxtop 9620LS Portable Double Induction Cooktop
If you are looking for a delicate balance between price and features, then you should check out the Duxtop 9620LS . This product is accompanied by 20 heating options from which you can choose with precision, the right temperature for whatever you're cooking. The heating options range from 100-1800 watts of power.
We pick this model as our number 1 because of its healing abilities. It can heat up to levels most full-size induction cooktops can without taking much time at all. It can heat up to 460°F in very little time. It also has a very impressive 10-hour timer, which can be used to time the period of cooking, from a minimum of one minute to a maximum of ten hours.
This feature comes in handy when you need to use your cooktop for slow cooking, simmering, or for extended periods but you don't want your food to get burnt or overcooked.
This device is effortless to use as it comes with LCD touch controls, and the buttons are easy to press, all these features also make this device really stand out.
You don't have to worry about the product breaking down at least within a year of purchase because it comes with a one-year limited warranty from the manufacturer. The device is also straightforward to clean and maintain, so you should not have difficulties with the maintenance.
You only need to have some things in place before you can make use of this cooktop, mostly induction-ready cookwares, although this is a standard feature for induction cooktops, so you should know that already.
Pros
It comes with a countdown timer which goes up to 10hours
Up to 20 different heat settings
The device is straightforward to clean and maintain
Temperature can reach up to 460°F
Cons
There have been few reports that lower heat settings do not work correctly
2. True Induction MD-2B 2 Burner Portable Induction Cooktop
The True Duo MD-2B is the best option for anybody who wants a portable 2 burner induction cooktop that saves energy, is efficient, and comes at a reasonable price. This unit has been rated to be more efficient than most gas cooktop or electric cooktops, and it has a thin small glass design.
Since the design made of glass mostly, this unit is elementary to clean once you are done the cooking.
Its glass design is awe-inspiring as it can withstand and store some extreme levels of heat, up to 450°F. If you're the type that is very busy and cannot afford to be regularly checking on your food while cooking, then you can make use of the timer feature. The timer can countdown from up to 150 minutes, which is precisely 2 hours 30 minutes.
That should be enough for preparing any usual meal. This device saves much energy as it consumes nothing more than 1600watts of power while it produces the heat of above 400°F. This is the best for you if you're looking for a cooktop that'll help you save more in terms of energy and money spent on electricity.
If this is going to be your first induction cooktop, then you should also ensure to purchase cookware that is suited to induction cooktops, or else your induction cooktop is as good as useless.
Pros
Energy saving
Produce a high level of heat between 150°F and 450°F
Made of glass construction which is very easy to clean
Has a countdown timer which can reach up to two and a half hours
Cons
This unit is quite heavy and not so easy to carry around like the others in this list
Nutrichef Dual PKSTIND52 Electric 2 Burner Portable Induction Cooktop
This cooktop is not from a famous brand such as the previously mentioned units but capacity-wise, it earned its place on this list. This cooktop has a beautiful external ceramic design, which makes a great addition to your kitchen in terms of appearances. This professional cooktop is equipped with 2 circular top panel heating zone and an independent configurable temperature level setting with a digital LCD display screen.
It also has multiple cooking modes, and you can easily switch from one cooking mode to another with a simple press of a button. Apart from that, it has a manual cooking function with which you can fry, steam, and do whatever you want with your food at your own discretion, to your personal taste. There's also the automatic warm function that keeps the pot on the cooktop and the food inside the container warm until it is ready to be served.
The child lock function makes this device safe for and from children and careless adults. This function locks all the operating buttons on the cooktop, thereby protecting users from accidentally burning themselves.
This unit is a lightweight, compact design that makes it suitable for outdoor use. The heating zones are compatible with all induction cooking cookware sets, and the glass-ceramic surface is easy to clean and maintain.
The device does not consume much energy, only takes about 120volts of electricity, and since the heating zones adjust to the cookware being used for cooking, no heat is lost or wasted in the process of cooking.
Pros
It has a child safety lock, which makes it safe for children and careless adults.
It doesn't consume or waste a lot of energy.
Has a keep warm feature.
The LCD screen and simple one-touch controls.
Cons
The glass-ceramic construction means the device is fragile
4. Cuisinart ICT-60 Double Portable Induction Cooktop
There's one thing that is synonymous with the Cuisinart brand, and that is the right quality appliances, when it comes to devices from this brand, very few can compete.
This Cuisinart cooktop has two burners: one large and one small, and it consumes 70% less energy than conventional cooktops. It is even more flexible to use thanks to a bright LED display with which you can easily control it.
It has 8 different heat settings on the left and 5 on the right, you can cook almost anything you want. Besides, it has an automatic shut-off function that protects you and your family from burns or fire accidents. The temperature levels are displayed for you to select from
If you need a portable burner for trips and outdoors or for home use, this model is the best option. This model is easy to clean, and you may not really appreciate the functions of this cooktop until you have many guests at home, and you could use an additional cooktop.
This induction cooktop also required basic safety features such as child safety lock, hot surface indicator, and so on.
Pros
Great for home and outdoor cooking
Compact lightweight
Has various safety additions
Cons
Doesn't work with copper bottom cookware
Best 2 Burner Built in Induction Cooktop
1. Gasland Chef IH30BF Built-in 2 Burner Induction Cooktop
This model from Gasland is a 12 inch 2 burner induction cooktop. This cooktop has a really nice external construction made of scratch-resistant vitro ceramic glass. The 12 inches 2 burner cooktop has 9 different heat settings that allow for precise temperature control when cooking. The two cooking zones combine for a total output of 3500 watts and are well suited for quick cooking.
For the control units, this device has a digital control interface with which you can select any of its 9 heat levels with the touch of a button. The heating levels range from low heat simmer to a rapid boil.
This unit is tested and trusted, passing various safety tests and certification as claimed by the manufacturers, it has a child safety lock, overheating protection, and residual heat signal. It also has a timer function, which makes it easy to prepare dishes that require specific cooking periods.
The vitro ceramic glass interface makes it very easy to clean this device, and the auto-shutdown protection automatically shuts off the unit after some minutes if no cookware is placed on the cooktop.
It also comes with a year's warranty on all manufacturing related problems, so you can use your cooktop without any worries.
Pros
Automatic shutdown protection and the timer function to prevent all cooking mishaps
1-year warranty covering all manufacturing and shipping related damages
Made of durable scratch resistant vitro ceramic glass
Cons
Users will need the help of a technician to install this unit
Check prices and availability here
2. Empava EMPV-IDC12 Induction 2 Burner Electric Built-in Cooktop
When selecting the winning model in terms of price, then this model gets the prize. It is the most budget-friendly item on this list, so if you're reading this because you're looking for the best induction for your budget, then this is your item. This cooktop is designed with a lot of excellent features that provide a variety of cooking possibilities, all for a very affordable price.
This Empava induction cooktop is designed with 2 burners, both of which uses 1800 watts of electricity and are suitable for all kinds of cooking uses, the various heat settings available makes it possible to prepare all sorts of dishes using this cooktop. The heat settings can be easily selected or adjusted using the simple touch controls on the cooktop.
This cooktop also has a built-in signal feature; it lets users know if the surface of the burner is still hot, so they do not get mistakenly burnt, especially kids whose curiosity tends to get the better of them at times. Thus you have an extra layer of safety with this cooktop.
Pros
Very affordable cooktop
Up to 9 different heat settings
Indicator lights that signal if the burners are still hot
Cons
Installation of this unit may be a bit tricky
3. Ramblewood ICQ2-31C1 Induction 2 Burner Built-in Cooktop
This 2 burner induction cooktop is just another one of the awesome creations of the Ramblehood brand. The Ramblewood brand is very much known for their kitchen wares and appliances, over the years, they have been consistent in delivering fresh new models of appliances without ceasing to amaze their customers.
This model features a stunning design with improved functioning. The surface is well constructed with a finish of the robust and reliable glass.
The control panel has a futuristic touch as there are only signs on it, no letters, but don't worry; if you follow the manual, you will get the hang of its usage in no time. While all the cooktops we've talked about in this article have their control panels in front, this one is different, the control panel is located under only one heating element, just adding to its unique look.
The two heating zones are not of the same size. One is larger than the other.
This unit comes with a built-in timer that can be set for up to a hundred minutes.
The cooktop also comes with a child safety lock, which is one of the most essential features of this unit. Safety comes first in all things. It has a variety of heat settings from low heat simmer to very high-temperature boiling. The installation may be a bit tricky if you're not familiar with electrical terms, so you may need the help of a technician.
Lastly, you do not have to worry about the unit breaking down, well at least for two years as the unit comes with a limited warranty for two years of usage.
Pros
Comes with two years limited warranty
Features a child safety lock and built-in simmer setting
Superior cooking capacity
Beautiful design
Cons
Quite expensive for people operating on a budget
May require the help of a technician to install
4. K&H Domino 2 Burner Induction Built-in Cooktop INDV-3102
This unit features a really unique design, unlike any of the other cooktops mentioned in this list. The burners actually placed one on top of the other instead of side by side as the other cooktops. This design makes this model smaller than the rest and more fitted to a smaller kitchen or countertop while offering the same or almost the same level of functionality.
Apart from its unique design, the cooktop also attracts a lot of attention for its features and capabilities, as well.
The unit is designed such that it can be used both as a free-standing unit and as a counter inset unit.
The device also features a control panel that is very easy to understand and operate. Because there are nine power buttons on the cooktop and each button has two power levels, the control buttons are straight forward, and each performs only two functions.
The unit has 17 different power levels, so you can precisely determine the amount of heat you want. The control buttons are placed on the right-side end of the cooktop.
The surface of the cooktop is made of a scratch-resistant ceramic glass, which is very much easy to clean and maintain. The sturdy exterior of the cooktop is very much sturdy and won't break or scratch easily. The base of the cooktop is fitted with removable rubber grips, which holds the cooktop in position to prevent slipping if it's placed on a countertop.
Pros
Narrow design making it suitable for small kitchens and areas with little space
Decent capability in terms of power output
Easy to clean and maintain.
Can be used as both a standalone unit and countertop inset
Cons
Check prices and availability here
---
Clear Your Doubt
Which Induction cooktop is the best?
Well personally, that's a big ask because these cooktops are really similar in terms of capabilities, and some even look identical save for the color. But to determine the best induction cooktop for you, then go through all the one noted in this list and decide what's best for you.
How much is an induction cooktop?
That depends on the size and the brand you want, but generally, 2 burner induction cooktops cost around $200.
What is an induction cooktop surface
Most induction cooktops have ceramic glass surfaces that resist scratch and easy to clean.
---
Also shopped for:
[amazon bestseller="2 burner induction cooktop" template="list" items="3″]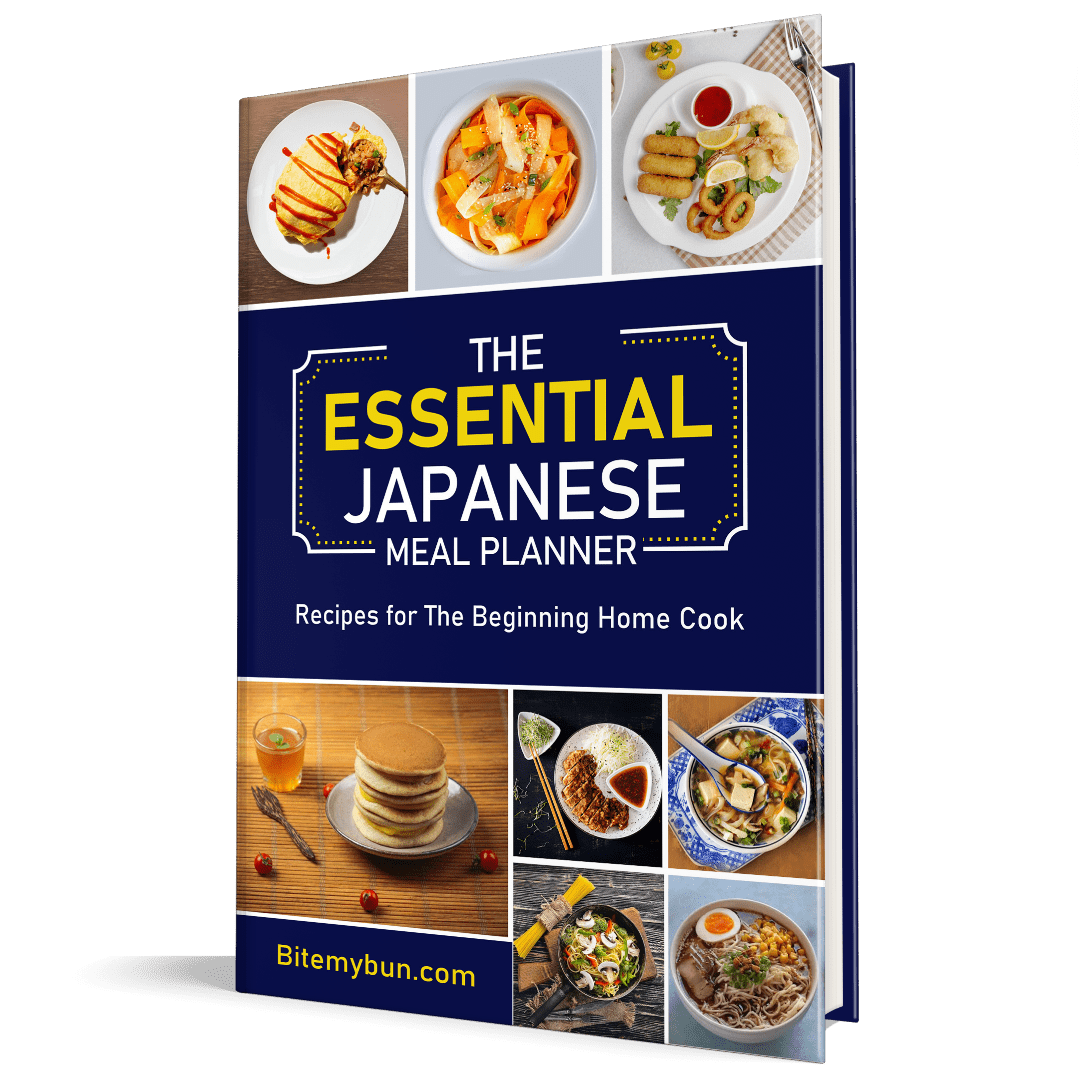 Check out our new cookbook
Bitemybun's family recipes with complete meal planner and recipe guide.
Try it out for free with Kindle Unlimited:
Read for free
Joost Nusselder, the founder of Bite My Bun is a content marketer, dad and loves trying out new food with Japanese food at the heart of his passion, and together with his team he's been creating in-depth blog articles since 2016 to help loyal readers with recipes and cooking tips.