Best 30 Inch Electric Cooktop
I love creating free content full of tips for my readers, you. I don't accept paid sponsorships, my opinion is my own, but if you find my recommendations helpful and you end up buying something you like through one of my links, I could earn a commission at no extra cost to you.
Learn more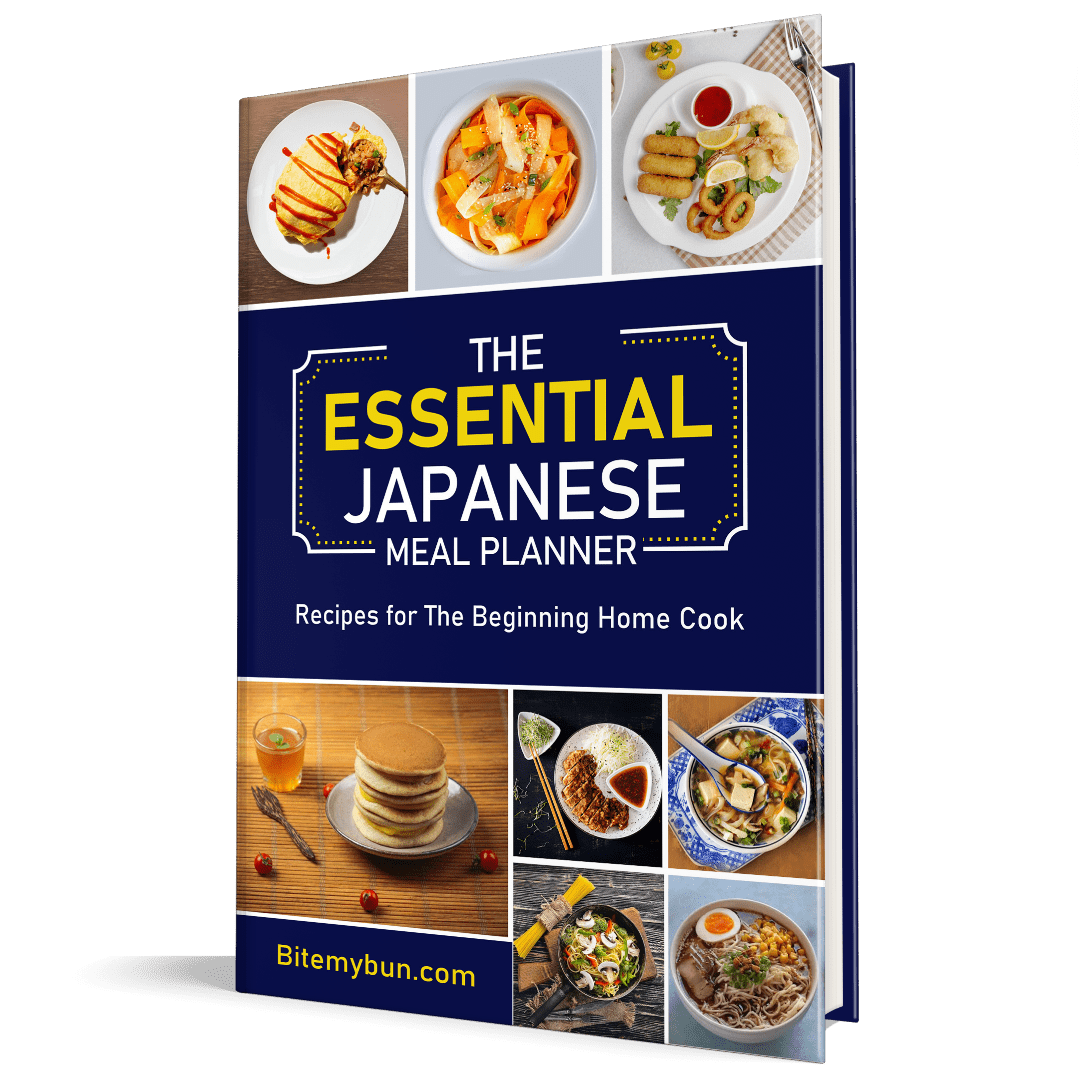 Check out our new cookbook
Bitemybun's family recipes with complete meal planner and recipe guide.
Try it out for free with Kindle Unlimited:
Read for free
Trending 30″ Electric Cooktop


Electric cooktops have been around for quite some time now, but they spent the early years of their invention on the sidelines as most people preferred gas cooktops. Just when it seemed like there was little hope for these models, in comes the induction cooktops. The induction cooktops are just a tiny little wee bit smarter and more refined than the electric cookers, but people just preferred them to the conventional electric cookers.
But even this invention has not been completely forgotten. For some people, this misfit is just the perfect fit! And for good reasons too. People using electric cooktops do not have to worry about installing gas lines or trouble themselves over deciding what cookware to use. These people are also aware that there are a lot of excellent electric cooktop models that are worth the investment.
Thankfully, with the advancement in technology and innovations, there has been a rise in the number of new innovative designs of electric cooktops in the market, these designs have advanced features, functionality, smart and easy to use models. The introduction of energy-saving electric cooktops is an openly and warmly welcomed addition in the market. Like most other kitchen appliances, some are better than the others, and we will talk about the best 30 inch electric cooktop here.
In today's world, nobody has time for try and error or" hit or miss" trials, and this is the purpose of this article. We have gone through a lot of products and selected the top five electric cookers in the market, we have carefully verified their claimed features and functionality, we also considered their pros and cons, providing in-depth analyses of their strong and weak points and they have all been compiled in this article.
To make things easier, we placed our focus on the 30 inches sized cooktops, we know most people prefer this size. With all these factors noted, let's take a look at the top five electric cooktops.
10 Tips to Save a Bundle on Asian Ingredients!
Introducing our brand new FREE PDF guide: "Saving Secrets: Unveiling the Art of Saving Money on Asian Ingredients" It's your first newsletter email, so start saving today! 📚🧧
We'll only use your email address for our newsletter and respect your privacy
Why You Should Use 30″ Electric Cooktops
The appearance of the cooktop
An electric cooktop is better because of the way it was designed. The flat surface with an accessory under the gas plate also makes it easy to clean. And there are different designs and sizes to choose from; This makes it easier for homeowners to select a suitable model for their kitchen.
Different temperature settings
The gas cooktop offers flexibility in terms of heat, the electric provides more. Some electric cooktops allow for specific temperature settings. For example, there is a soft-boiling feature that can be used to keep the sauce hot and also a high-temperature environment that is suitable for quick roasting.
Quick maintenance
Due to the flatness of your electric surface heater, it is easier to clean. Specific cleaning elements, such as a plastic scraper and a washing liquid, are also added, eliminating the need to test different cleaning products. Depending on how careful a person is with the stove, the electric cooktop requires minimal maintenance.
Less Risk
The absence of open flame remains the main and most crucial difference between a gas cooktop and an electric cooktop. But this is much safer as it reduces the possibility of fire accidents. However, the electric heating is designed so that heat is released in a highly concentrated area that can help increase safety and speed up the cooking process.
Very convenient
Some people may claim that an electric cooktop is expensive compared to the gas cooktop. Although electrical appliances, in the long run, save help to save more energy-wise. That said, choose one with low power consumption every time you want to select an electric cooktop. Information about them can be easily known by reading the manufacturer's manual and description.
Best 30″ Electric Cooktop Most Popular in the Market Right Now
1. Ramblewood EC4-70 30 Inch Electric Cooktop
This is one very unique looking electric cooktop. This model from Ramblewood stands out in a lot of ways. Talk about the heating elements and the other features.
The heating elements have an original alluring look that really complements the overall aesthetics of the unit.
If you're someone who prefers to prepare a variety of dishes at the same time, then this unit is perfect for you. It has four heating elements, two of which only consume about 1800 watts of electricity and the other two consume about 1200 watts of power each. This cooktop is powerful enough to handle almost (if not) everything you throw at it.
This cooktop is also approved to be UL safe by the German EGO burner; moreover, it is approved by the EGO energy controller/regulator. So using this cooktop will not drastically increase your energy consumption and bills.
This cooktop can handle large pans and pots, the heating elements can handle pans that are larger in size, don't worry, they are durable, it will not leave even a stain. In addition to that, it has heat resistant plastic knobs which dishwasher entirely safe.
This cool cooktop is very easy to use and even easier to clean and maintain. The analog knobs are designed for precision when choosing the cooking temperature you like, so it is as good as other cooktops with LSD screens.
The heating elements are protected with durable ILVA ceramic glass, which can withstand extreme temperatures and facilitates the rapid cooling of the unit.
But note that, this unit may require the services of a licensed professional to install.
Pros
Precision analog controls with nine power levels
UL safety approved
Comes with Durable ILVA ceramic glass
Very easy to operate and maintain
Cons
Requires professional electrician to install
Ceramic ILVA glass can break if the unit falls or gets struck with a heavy object
2. Gasland chef CH77BF 30 Inch Electric Cooktop
This cooktop is very similar to the previous one in terms of size and the number of burners they have. It is designed to operate on nothing more than 240 volts of Alternating currents.
The cooktop is designed with a scratch-resistant vitro ceramic glass surface, which makes it easy to clean and maintain. The design is completed with touch controls for smooth operation and usage.
Touch controls are much sleeker than knobs, but that's not all, they also offer convenience in terms of application one-touch activation along with precise temperature regulation just by tapping on a button.
The cooktop, like the previous one, comes with nine heat settings, giving users a wide range of heating options to select from. From light simmer to high temp rapid boil, you can do lots with this cooktop.
The manufacturers also made sure to fulfill all safety requirements in this unit. The model is ETL safety certified. And apart from the certification, this model features a lot of safety additions such as over-heating protection, kid's safety lock, timer function, and residual heat indicator. The timer function range between 1 to 99 minutes and each cooking element comes with a safety switch, which automatically shuts the cooker off once the set time runs out.
Pros
The device is ETL certified.
It features a lot of safety additions such as kid lock, residual heat indicator, and others.
The cooking zones are expandable thus allowing for efficiency when cooking with large pans
Has a timer that allows for "set and go" use.
Cons
It could take a while to master the controls and usage.
Components are not dishwasher safe
Check prices and availability here
3. GE PHP9030DJBB Profile 30 Inch Electric Cooktop
The GE brand has been known over the years to produce a lot of exquisite designs of kitchen appliances, especially cooktops, both electric and gas alike. Like other GE products, the GE PHP9030DJBB Profile 30″ electric cooktop is up there among the best in its, easily making this list.
The best and most important feature on this device is its safety of use. It has advanced safety features that make it suitable for anybody to use. The model is sturdy, innovative, and very easy to use.
There's an indicator light on each burner that shows the user which one is on and which one is not, there's also an automatic turn off function which automatically turns the burner off after 25 seconds if a pot or pan is not placed on it.
The model has four heating zones, each with its own timer. So this way, you can be preparing four different dishes at the same time without really paying attention to any of them, just set the time and go back to your usual activities. The burners carry between 1800 watts and 3700 watts in terms of power consumption and power output, which makes it one of the cooktops with the highest power output in the market.
Furthermore, this model has a unique "melt" function. This allows the cooker to produce meager heat, lower than simmering temperature. This low heat is suitable for melting chocolate or butter. The controls are easy to understand, and the device is overall easy to use, so users won't have problems getting acquainted with operating the device.
Pros
It comes with advanced additional safety features.
High power output.
Additional melt setting, suitable for melting butter, fat, and chocolate
Indicator lights and timer setting on each burner
Automatic shut off safety function.
Cons
Quite expensive and not for people with a low budget
Large burning surfaces may be more significant than what is required
4. LG LCE3010SB 30 Inch Electric Cooktop
Here is another cool cooktop. It does not quite have accessible as the others on this list, but it is quite useful. This unit comes with a lot of excellent features that make it worthy of being on this list.
The first and significant feature of this cooker is its advanced safety feature. It has an automatic shut off function, which automatically shuts off the cooktop if no pot or pan is placed on it in 20 seconds.
The device has a compact design with touch controls, which makes it easy to use. It also has a specialized warming burner, which is only dedicated to warming and melting frozen food items. The other burners are efficient for high heat cooking and low heat simmering.
Despite its compact size, it comes with five heating elements, one of which has multiple heating rings. The heating elements are composed of 6-inch, 7-inch, and 8-inch standard burners. A dual 6 inches burner, which can be expanded to 9 inches and a 6-inch warming burner, all make up the heating elements of this unit. You can comfortably use different sized pans and quickly cook a variety of foods at different temperatures at the same
The controls are arranged in the central front part of the unit, and each control has the temperature settings indicated in a semi-circle around it, so you just turn the knob to select the cooking temperature you want.
This device also has a child safety lock feature installed to protect and prevent kids from getting burned, a hot surface indicator to let you know if the heating elements are still hot and lastly, an automatic shut off function which shuts off the burner after 25 seconds if you do not select a burner.
Pros
Comes with a lot of safety feature; automatic shut off function, child safety lock, and a hot surface indicator
Analog control interface that is easy to understand and use
Comes with four regular burners and an extra warming burner
Cons
This product is not very popular
Ceramic and glass parts are not dish washer safe
Check prices and availability here
5. Frigidaire FGIC3066TB 30 Inch Electric Cooktop
There's hardly any review post or article involving cooktops and kitchen appliances that there won't be at least one Frigidaire product on the list. This is a testament to the quality of products being manufactured by the brand.
This model is just another of the impressive cooktops manufactured by the Frigidaire brand. This induction cooktop is perfect for home cook and small scale commercial use with its ample cooking heating space and carrying capacity. It also comes with a lot of utility, features, and safety additions.
This induction cooktop model is particularly more responsive and adaptive than other models, for example, the sizes of the burners are not fixed, but rather, they adjust themselves to the extent required for the pan placed on top of the "+" sign on the cooktop.
The model has a unique bridge element that allows you to use a griddle with your cooktop or any other large piece of cookware with the cooktop. The cooktop has 9 different temperature settings and a power boost setting that makes it possible to cook varieties of food you like at the same time and to do it effectively and quickly.
The safety features on this device includes; an automatic shut off function and a pan detection system that automatically shuts off the cooktop if no cooktop is placed on top of it after 20 seconds of operation or if the cookware set on it is not the right style, made of the right material or if it isn't placed correctly. Making it more of a "smart" cooktop.
Pros
Advanced safety features including automatic shut off mechanism
Pan detection system
Bridge elements for griddles and other oversized cookware
9 temperature and power boost setting.
Auto adjusting burners
Cons
Controls may take some time to get used to
Touch control doesn't respond when the cooktop is in operation
Factors to Consider Before You Purchase 30″ Electric Cooktop
Budget
Electric cookers are not cheap, and if they are equipped with a downdraft, they are quite expensive. But if you compare it to having to buy a stove and getting an over -head ventilation, they are cheaper options. Other than that, you should consider the installation fee, and if you have not previously installed a downdraft system, this is another thing to worry about.
However, if you have a bigger budget for this, then you won't have any problem considering getting expensive models because they offer more features.
Size
Not all cooktops with downdrafts are available in standard dimensions, i.e., 30 inches. If you are considering replacing an older cooktop, make sure that the cooktop you are going to get is the same size as the one you had unless you intentionally want to get a cooktop of different size because otherwise, it won't fit, and that is another thing to worry about.
And if you want to get the most out of your cooktop because you are preparing for a big dinner or maybe you intend to make use of the cooktop for commercial use, consider installing the 36-inch kitchen with a downdraft, because, that's what you want.
Controls
Electric cookers often have control knobs instead of digital touch controls. However, some models have touch controls. It should be remembered that the majority of the touch controls are made of plastic materials, so they are susceptible to melting. To avoid this, manufacturers use the control knobs after the tests to find out which elements work well on the knobs.
Motherboard type
The base plate refers to the material used to make the stove's cooking surface. White enamel, stainless steel, and ceramics are the three common materials. The most commonly used is the stainless steel material, while the glass ceramic is the most expensive.
Reliability
Your electric heater must be built to last. The best brands are designing products that not only work in the short term, but that continues to run at full capacity for many years after purchase. Look for high-reliability ratings and positive reviews from customers who bought and used the products of that brand for many years of continuous use.
Your electric stove carries a lot of load with heavy pots and pans that placed on its surface, splashes and stains, and everything else. High-quality construction materials are a must, so make sure the brand you choose uses high-quality glass and ceramics for the cooking surfaces of their cooktops.
Additional features
Child safety:
This is an excellent feature because it protects children from their own curiosity. You don't want your kids touching the stove and getting burned, or else hell will literally break.
Timers:
Timers are generally programmed to cook, so you don't have to worry about buying a timer at a store to make sure you've prepared the sauce at the right time.
But the timer is more useful when you use all four burners at the same time as it will automatically switch off the burner at the desired time setting, which makes you less annoyed and ensures that you are on the right track in your cooking process.
Automatic recognition of pan dimensions:
Like induction heaters, some electric heaters also have the feature that makes the burner adapts to the size of the pan used. This feature allows the burner to adjust to the size of the pan automatically. While not all electric cookers have this feature, it is an excellent factor to consider when looking for the electric cooker you want to buy.
Keep warm:
This feature that keeps the pot warm as long as the burner is on and as long as you want to keep it warm.
Hot surface indicator:
Most electric cooktops have this feature. This is considered a safety feature built into cooktops as it has a light sign indicating whether the surface is hot to the touch. It guarantees safety, especially for children, and is a great feature to consider.
Conclusion
There are many electric cooktops available in the market to choose from, but ultimately it all depends on what you think is right for you.
But one crucial factor to consider if replacing an old cooktop is to make sure you note the size or you will have to later worry about fitting it the old cooktop's position. I hope this review has helped you find the electric cooktop you want.
---
Clear Your Doubt
What is the best 30-inch electric cooktop?
There are a lot of differing opinions on this one, and a lot of people have come out stating different models from different brands as the best, but the best option for you is to consider your budget, needs, and preference. Any cooktop that meets all your choices is the best cooktop for you. But the electric cooktops mentioned in this list are the best, so if you are having problems deciding what you want, pick any of them.
Which is better between a gas and electric cooktop?
A lot of people prefer gas stoves because they are more versatile than the electric cooktop, the gas cooktop is suitable for outdoors and trips since the gas containers can be carried along. But electric stoves cannot be used during camping trips. But electric cooktops are more energy-efficient, fast, and safer than electric cooktops.
How does an electric cooktop work?
There are coils inside of the cooktops which heat up when you put on the cooktop. When the cooktop is operational, electric currents run to the wires in the coil and cause them to heat up, this heat is then directed to the cooking surface. So when you turn the dial, electricity flows to the coil and heats up the metal.
What is a radiant cooktop?
Radiant cooktops operate with coils. The coil in a radiant cooktop is heated up when an electric current passes through it, and the heat is then radiated up to the cooking surface. They are quite different from induction cooktops.
If you have any question about cooktop can leave a comment below or visit our FAQ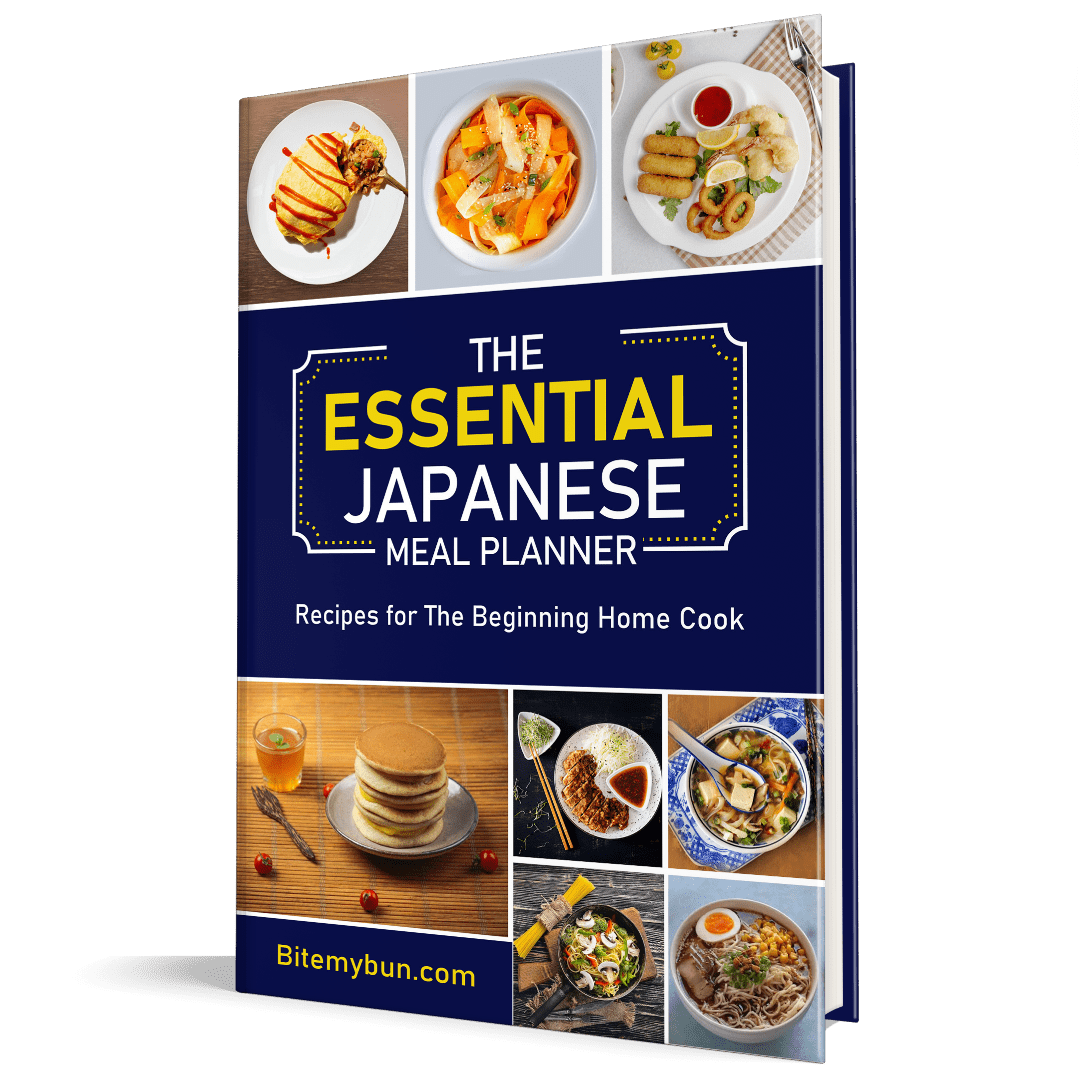 Check out our new cookbook
Bitemybun's family recipes with complete meal planner and recipe guide.
Try it out for free with Kindle Unlimited:
Read for free
Joost Nusselder, the founder of Bite My Bun is a content marketer, dad and loves trying out new food with Japanese food at the heart of his passion, and together with his team he's been creating in-depth blog articles since 2016 to help loyal readers with recipes and cooking tips.